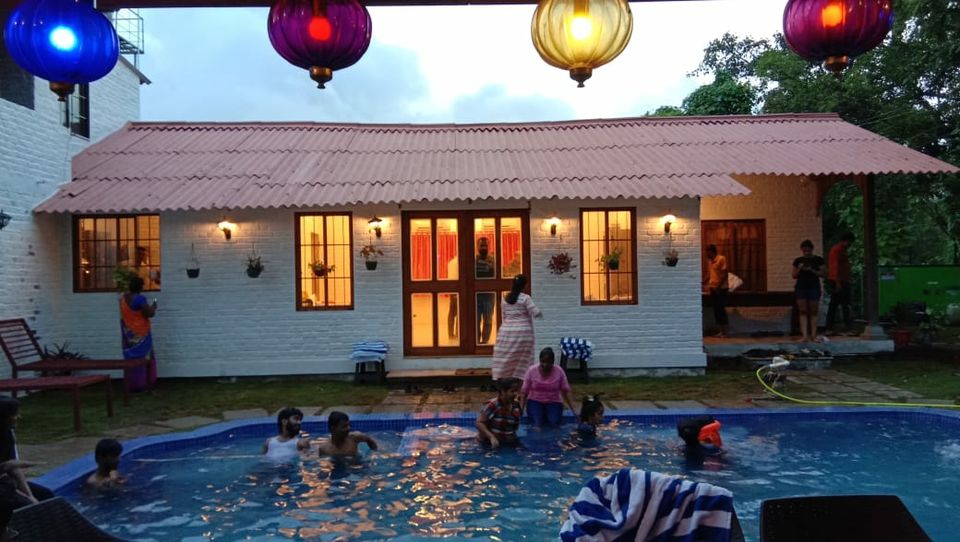 Someone rightly quoted 'Life is not what happens to you, it is all how you react to it' And hence a lot depends on your imagination.
IMAGINE in this tough time of Lockdown if you were stuck somewhere else instead of your home!! It could be anywhere like some hotel, some foreign land, in the woods, in some countryside place or any place of your choice. Our emotion would be all a mix of anxiety, fear, hollow, excitement. If I were to imagine getting 'stuck' at my choice of place it would be Springfield Villa at Alibaug.
Alibaug is one of the nearest getaway from Mumbai, it can be reached via road, via water & its very convenient to reach via motorboat. It takes about an hour to commute & ferry is available every 45min - 1hour. Also, very economical as it is around INR 170 one side.
As soon as you get down at Mandwa, Springfield Villa offers a pickup facility. With about a 30 min road ride you will land at such a beautiful, hippie type cottage. It was such a delightful place & my happiness was at its peak. As soon as you step in there is a big swimming pool at the centre of the cottage & you are welcomed with inhouse soft drink. After seeing & feeling the warmth of this place, I could no longer wait to check in & explore the site. And damn, the room was neat, clean and really cute with all the facility like AC, TV, Geyser, etc. Also, attached was the amazing and cute balcony containing a big round table which can easily accommodate 7-8 people where entire group can chill together.
Soon our tummies started roaring & we headed for lunch. The More beautiful the place, the More Delicious the food. The spread was decent for a wholesome unlimited food containing salad, papad, dal, 2 veggies, roti, rice & to top it all, we were treated with gulab jamuns.
The dining room was like a snow-white room. Adjoining that beautiful room was a cupboard full of games.
We rushed and packed our hands grabbing all the games we can and made the optimum use of our cute little balcony from where we could see - the swimming pool from one side and farm from other. Light music, games, loads of
chilling scenes made the time fly.
Soon, we jumped into the cold water of pools & enjoyed the weather while sipping the hot tea from the pool. Yummy Bhel was ready for our snacks; and as it was turning dark, the entire place was lit with lightings making me fall
more in love with this lit place. The place was very well illuminated. This place is a mixture of vibe, the current wave you are in, this place will embrace you. Had I been there now, lockdown would have been such a happy event and the bonus is no network helping you disconnect with the world & connect with your soul ! As we all know #DigitalDetox is also important in this era.
The staff at villa was kind & helpful.
Details of the cost:
1 night stay at villa : 2300 pp which includes 1 lunch, 1 evening snack, 1 dinner and next day morning breakfast.
#SecondHome #BudgetWeekendTrip #GetawaysNearMumbai #weekendtrip