The Kailash is one of the largest rock-cut ancient Hindu temples located in Ellora, Maharashtra, India. A megalith carved out of one single rock, The Kailasa Temple is the only structure in the world which is craved from the top to bottom, it is notable for its vertical excavation—carvers started at the top of the original rock and excavated downward. The traditional methods were rigidly followed by the master architect which could not have been achieved by excavating from the front.
The Mysterious facts are that there are many narrow pathways which are closed for public but are as long as around 200 feet and too narrow for a human to enter.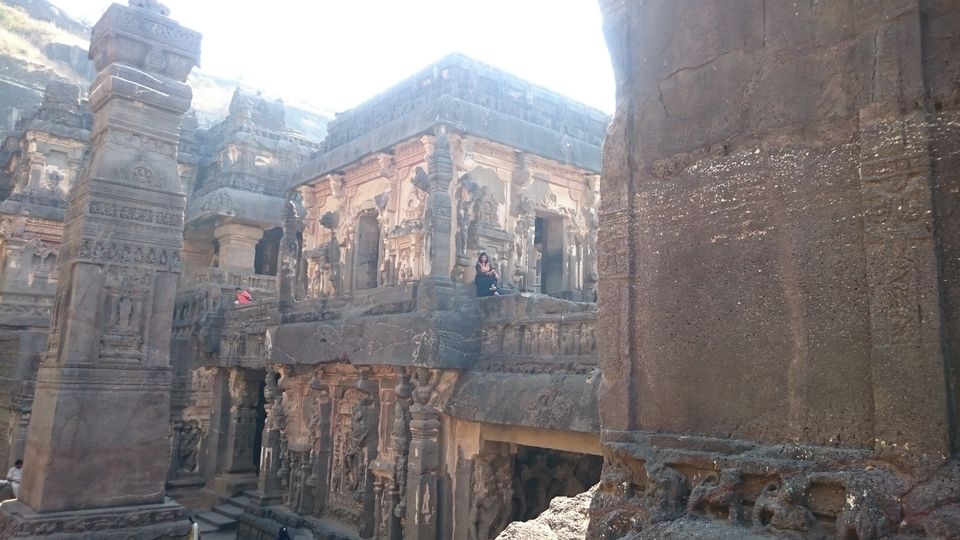 The Kailasanatha temple (Cave 16) is one of the 34 cave temples and monasteries known collectively as the Ellora Caves. Its constructed is in 8th century by Rashtrakuta king Krishna I in 756-773 CE. The temple architecture shows traces of Pallava and Chalukya styles. The Aerial view of the top of the Ellora Temple is also visible and distinguishable easily.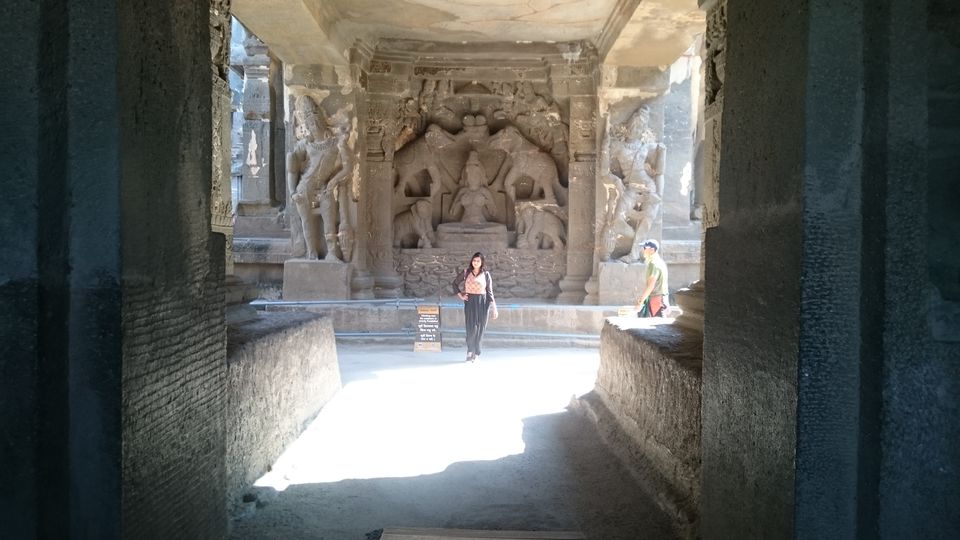 How to reach
Air
Pune is the nearest airport , Mumbai is also an option as there are many frequent buses and trains from there.
Rail
Aurangabad Railway station is well connected to Major cities from here you can hire an auto-riksha or a taxi for site seeing.
Road
Aurangabad is well connected to the major cities, from here you can hire an auto-riksha or a taxi for site seeing.
Government run tourist buses are good option to explore Aurangabad, there is Daily ITDC Tour Bus Service To AJANTA & ELLORA. In Ellora package they cover Daulatabad Fort, Ghrishneshwar Temple (12th Jyotirlinga Shiva Temple), Ellora Caves, Khultabad (Aurangazeb Tomb), Bibi-Ka-Maqbara (Mini Taj Mahal) & Panchakki in just 300 Rs per person.