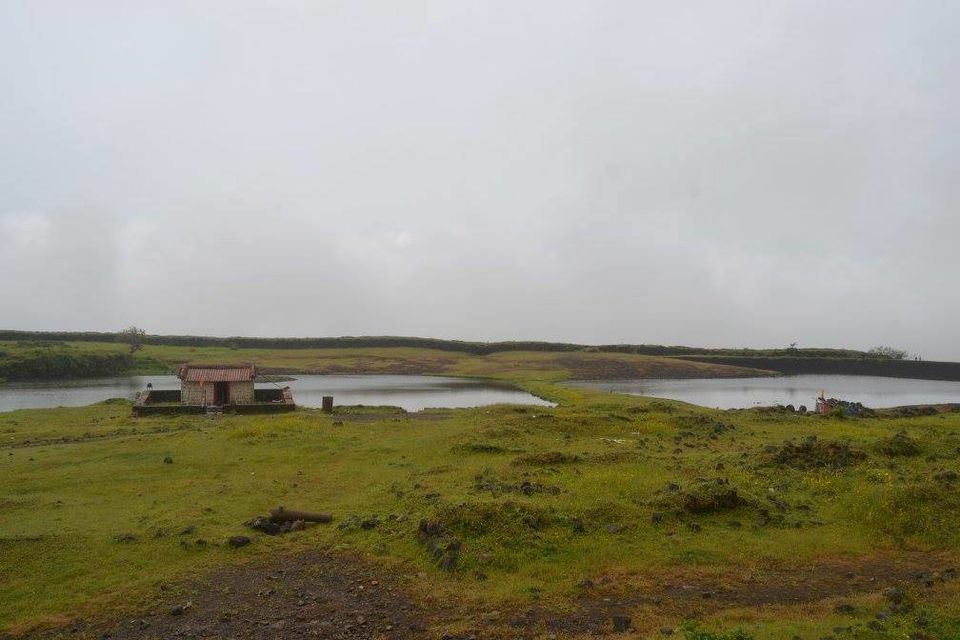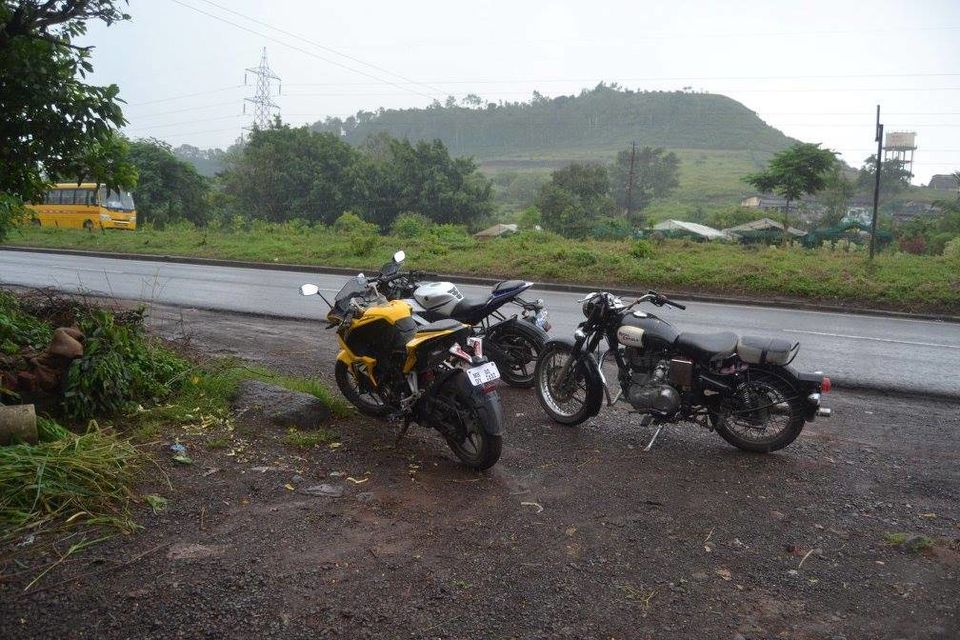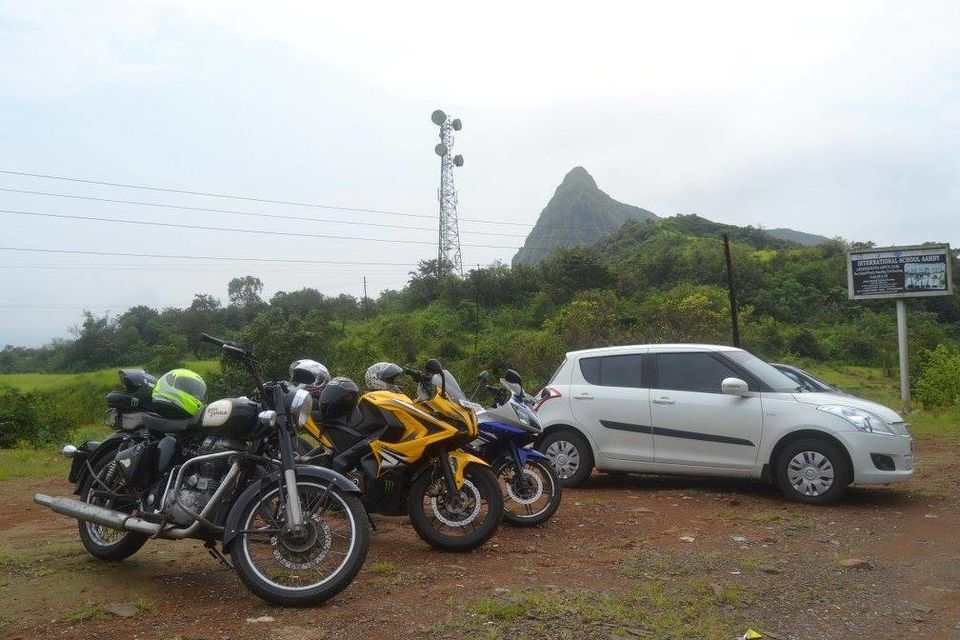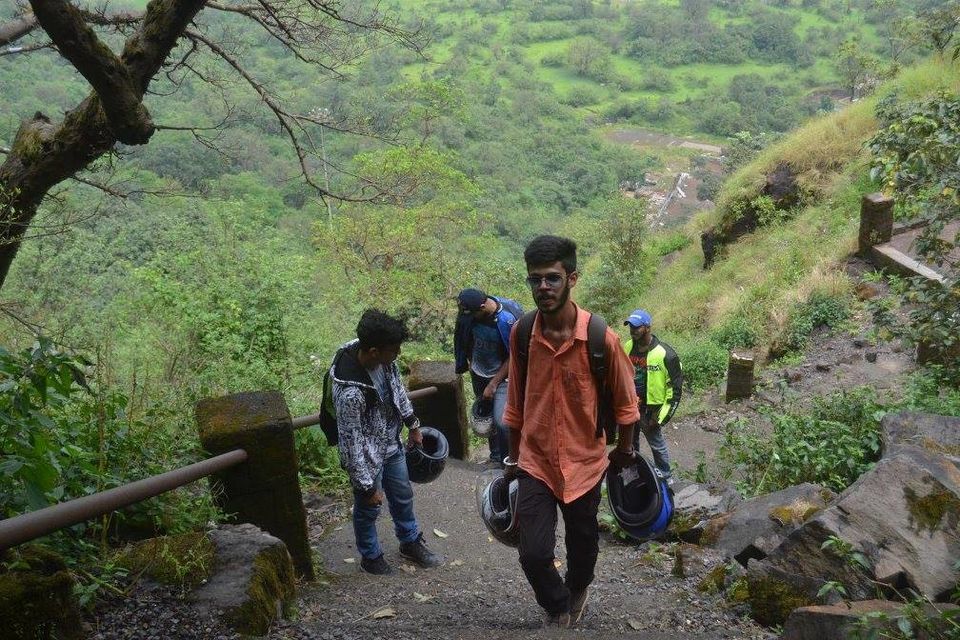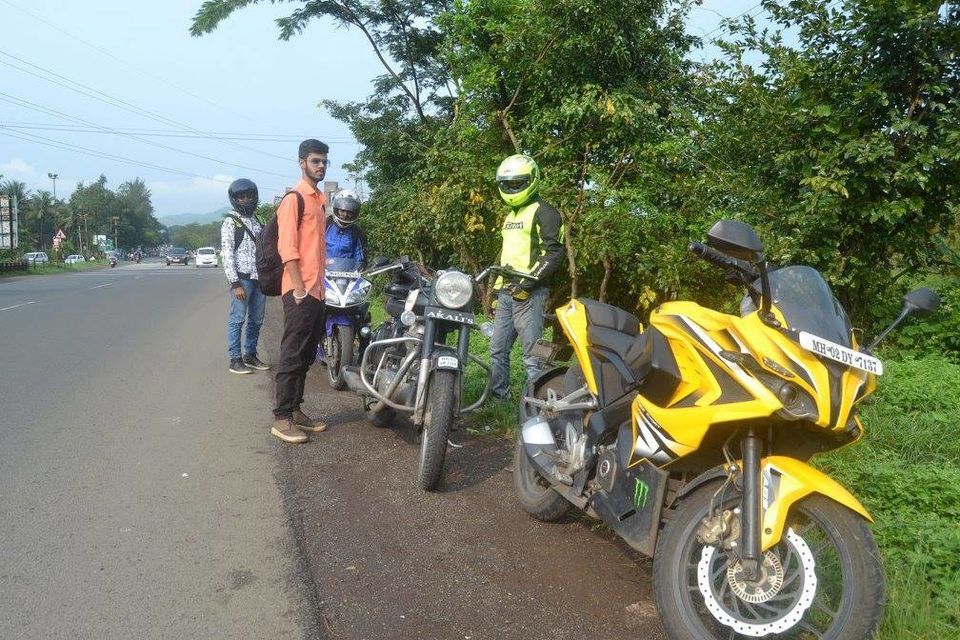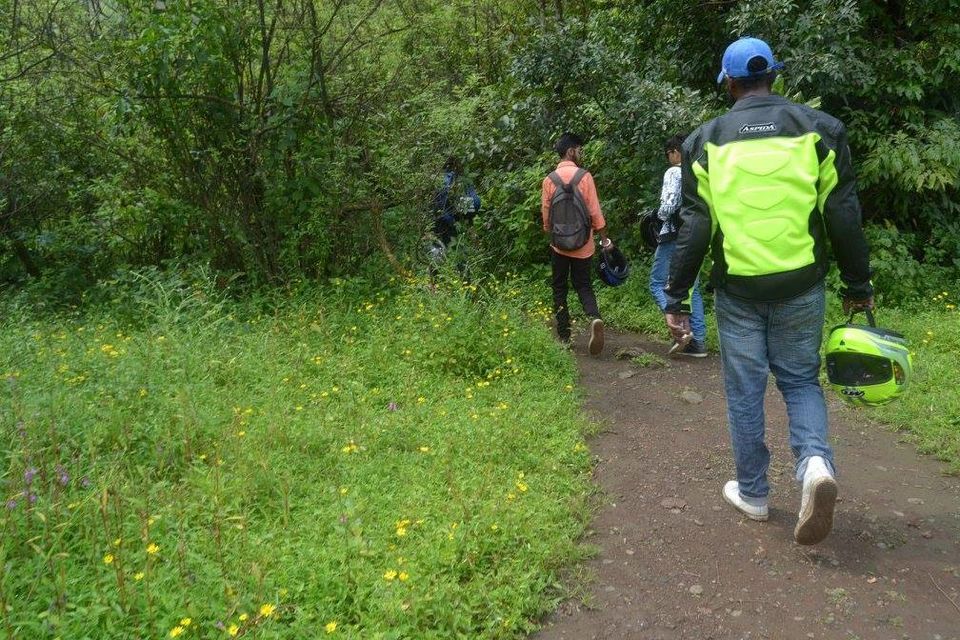 I get a call on Saturday, it's my brother from another mother. Literally my cousin brother and not just a riding buddy or a close friend. This one has been like what we folks call 'Langotiya Yaar'. Well here we are deciding how to kill this Sunday, him just having got back from a 9 month long sail. All that is on his mind is the crazy curves that the roads to Lavasa have to offer. And Sunday's also hold another factor at Lavasa ;)
Last minute confirmation from a couple of more folks and we meet up in New Bombay, all set to start the ride. 3 motorcycles & 5 guys. Isn't this what most people would call a sausage fest?
A quick halt at Panvel to fill our stomachs. An insider tip – Shri Datta Snacks is quite overrated for the food these days. Seems like they have lost the charm that they earlier had. Infact the one opposite the road, which is beside the petrol pump is decent for a quick breakfast to head in two totally different directions.
Off we were, quickly crunching miles, crossing Khopoli, crossing Lonavala. Wanting to cover as much distance as possible before having the sun come bearing down on us. About 15 kms ahead of Lonavala, we see a storm of rain clouds approaching us. And all of us are weary not of getting wet, but the fact that it would slow us down considerably and we will land up reaching back much later than what was permitted.
Halting and taking shelter at one of the local villages, we start contemplating the options we have. To simply head to Lavasa or to head back to Lonavala and enjoy the curves that Aamby Valley has to offer. The latter option was chosen.
Enroute Aamby Valley, it just struck me that there is a fort that a colleague was talking about the other day which is pretty close by. Voila – Korigad Fort. So off we were to this fort. The entrance to this fort is about a kilometer or two right before the entrance to Aamby Valley City. There is another entry point from inside of Aamby Valley as well.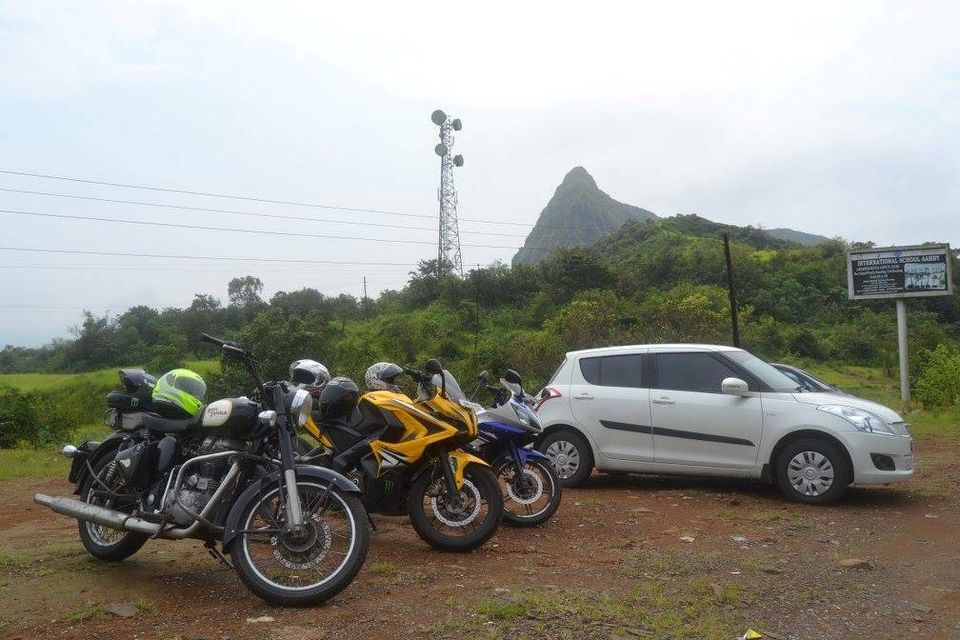 Apparently there is a parking ticket attendant who would be richer than most of us young bikers out there. This local bloke who saw one of us holding a Nikon D3100, told us that he just purchased a Nikon DSLR worth some 45K. We were stunned and speechless at the same time and just paid the parking charges and started our walk to the fort.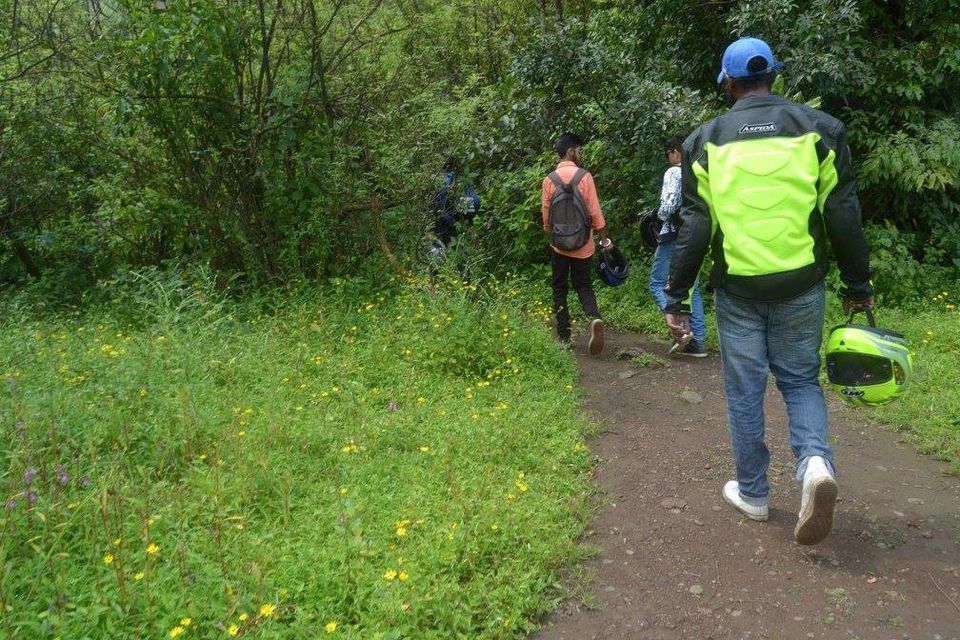 The walk / climb was a feat for almost all of us which actually reminded us that none of us were in any shape at all! At almost every other step, one person would crank up saying let's head back. The boiler suit that I was wearing (Riding jacket & pant) only helped the sweat to keep pouring out from every pore of the body.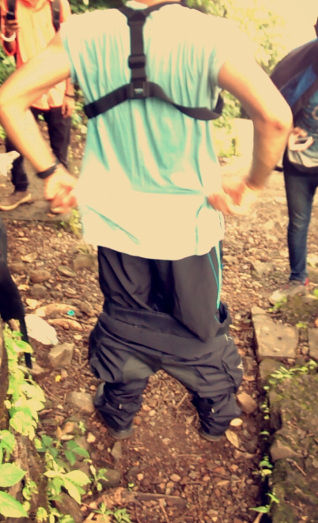 Somehow we managed to push our own asses to the top of the fort and we did was take off our t shirts and pretend to act like soldiers who had just defeated a whole army of devils and now we took pride in climbing this fort.
Interestingly there was a temple and a few villagers staying inside it who were selling some refreshing nimbu paani. There are two small ponds right on top of the mountain. With such a impromptu plan to this location no one was ready to ride back commando.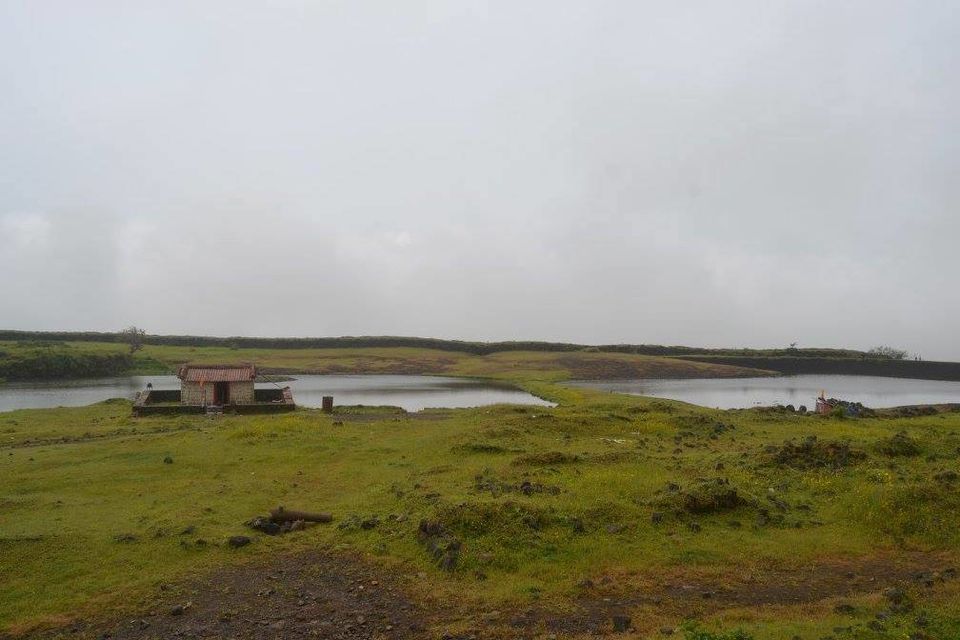 But I couldn't stop myself from taking the plunge into the pond for a relaxing swim. It was one of the most beautiful sights that I had ever seen. Swimming in this pond while the mist was settling on top of the mountain. Just another beauty that nature decided to bestow upon us.
After a refreshing swim, we started our journey back. Lunch time approaching soon, we managed to ask the locals for a nice and cheap place to have some spicy and local food. This place called Hotel Samruddhi was reasonably priced and set us all back with full stomachs and about 150 bucks per head.
Post which we had to move our lazy behinds and head back to our respective bustling dwellings in Bombay.
Total Trip Cost
Fuel – 500 (Per motorcycle)
Food – 250 (Per head)
Parking Charges – 20 (Per motorcycle)