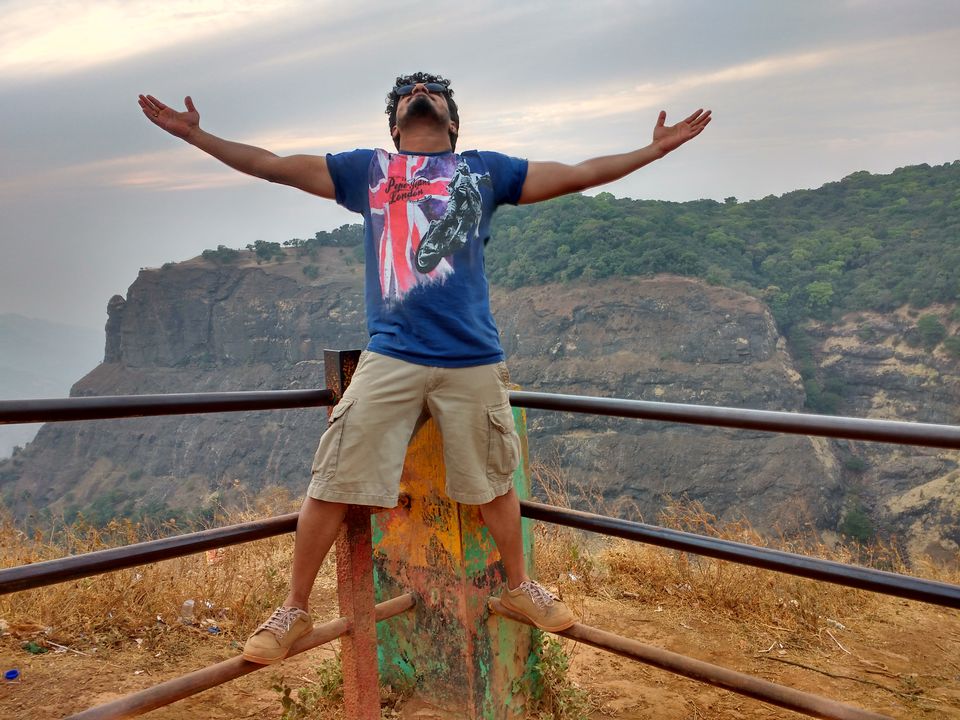 When I think of Matheran, the first thing that happens is it takes me back to the memory lane. I had visited there as a kid, and I was so young that the only thing I can remember about the visit was the red mud there!! This time though it was different, it was a trip with 4 of my buddies who like travelling as much as I do.
5 guys going to a getaway near Mumbai is often presumed as only boozing party. It is completely different though for us. We get 'high' not with alcohol but with new places visited :) (I know it sounds cliche, but that's the best way I could put it).
So now Matheran is a hill station couple of hours away from Mumbai and which has visitors ranging from families, to couples, to friends and to Bikers alike. The best initiative from the administrative point of view is that no vehicles are allowed to enter the hill station. Of course they are allowed to a specific starting point, but that's it. I think that this decision has saved the environment to a large extend.
Reaching there
You could drive to Matheran or you can visit by train from Mumbai and Pune. We decided to board a Karjet bound train and get down at Neral, as that is from where the mini train starts, which can take you straight to the Matheran Railway station at the heart of Matheran. However if you do not get the mini train for whatever reason, as in our case it was already booked completely,we have an option to take a shared taxi outside the Neral station.
**Now a word of caution, you will find plenty of agents asking you if you need a room to stay at the hill station and show picture of the rooms what they are offering. Take my word of it, DO NOT book a room from these agents. Because you could easily find one when you reach there and best off you can have a first hand check of the quality of the room being offered.
We did a mistake here and book the room from one such agent.The package was a room for night stay with Lunch, Dinner and Breakfast for the next day. We took the shared taxi and started for Matheran.
The taxi only takes you to a point from where the Matheran Railway station is 3 -4 kms away. Now you can enjoy walking or can pay for a horse ride.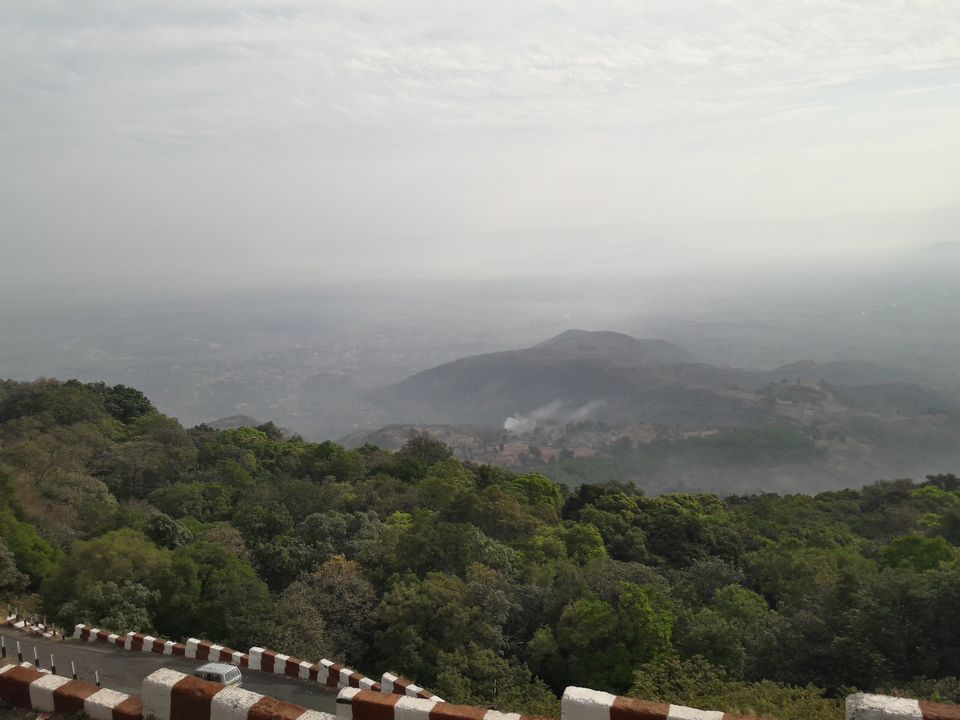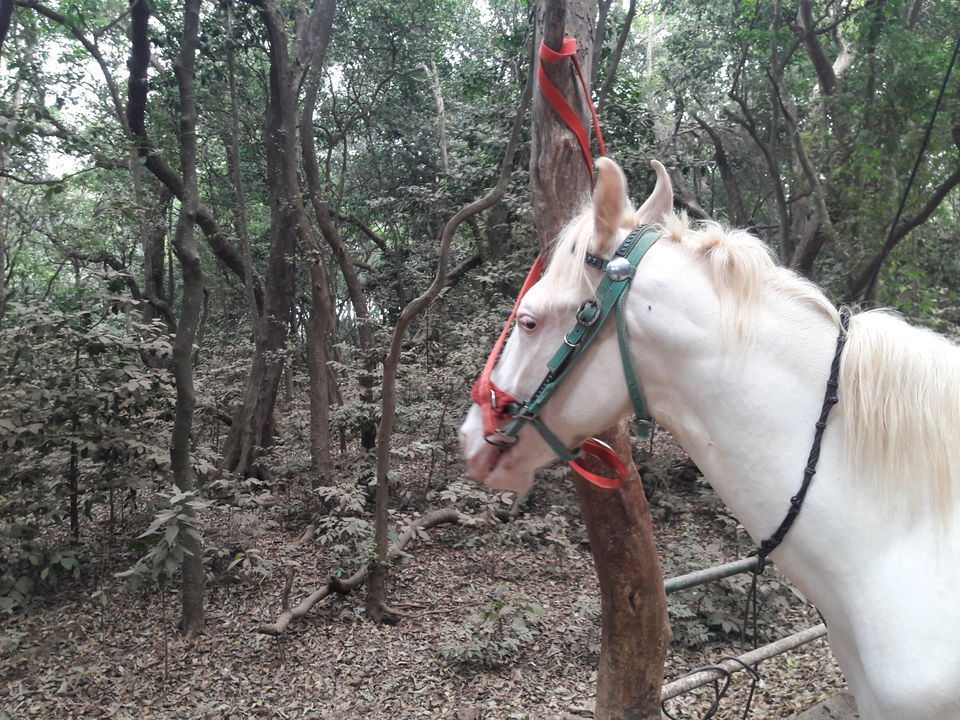 Now as it was just 9.30am we had plenty of time and decided to walk. We have to walk following the mini railway track enjoying the scenic beauty and praising the nature. We could see monkeys following us. Even the mini train went past us a couple of times.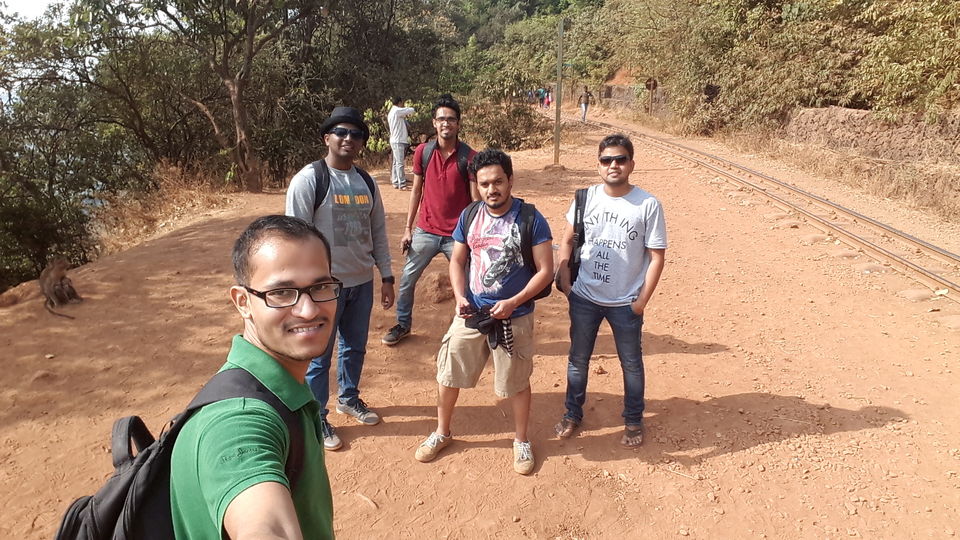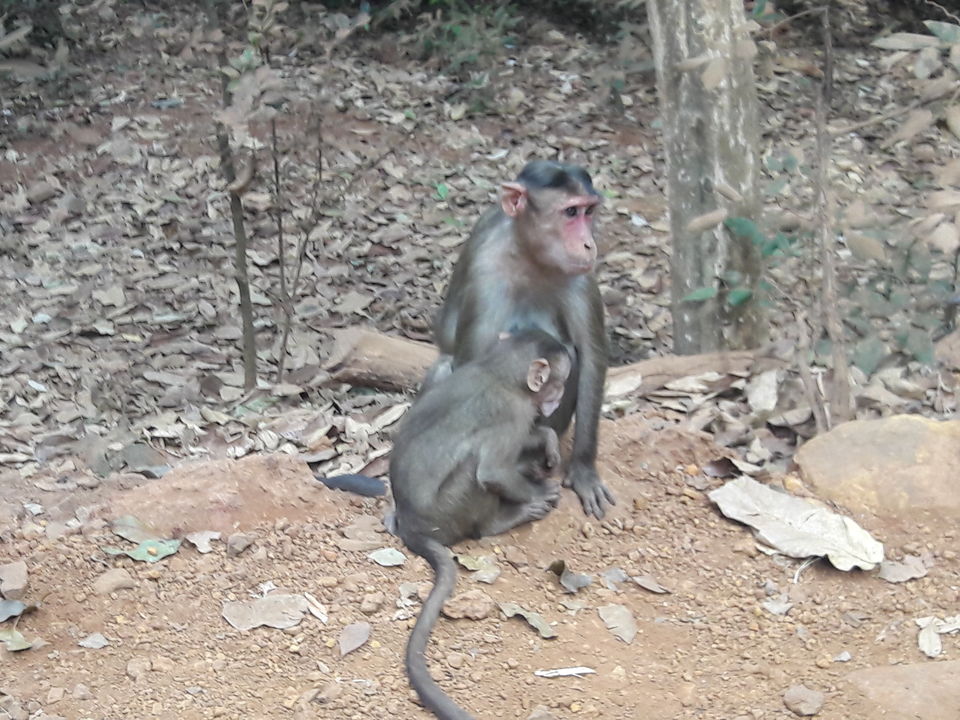 We walked for a pretty long time before reaching our room, taking short brakes for clicking photos and having some snacks. We reached at around 11.30 or 12 in our room, which was completely opposite in terms of the pics shown to us. The owner told us that he would bring us lunch in an hour, so we decided to rest before heading out to explore the points.
Alexander Point
We headed out to visit the points, and Alexander Point was the first one near to our room. We decided to walk it out, to all the points we wanted visit.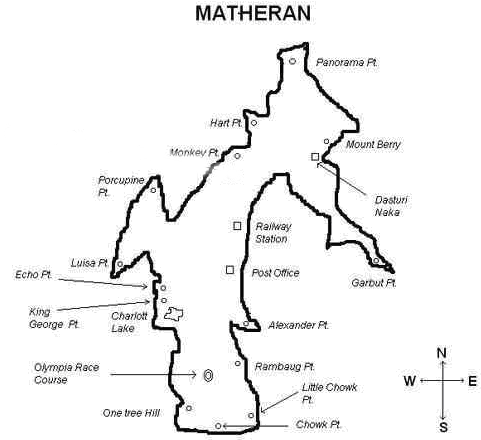 One-Tree Hill
One tree hill was the point we decided to go to considering the distance it was showing the map. We planned to walk till this point and then walk back covering other points and finally reach the sunset point as was informed by the locals, but the time of sunset.
One tree hill being very far, we were very exhausted reaching there. But the view this point has to offer is definitely worth all the efforts. The view is magnificent.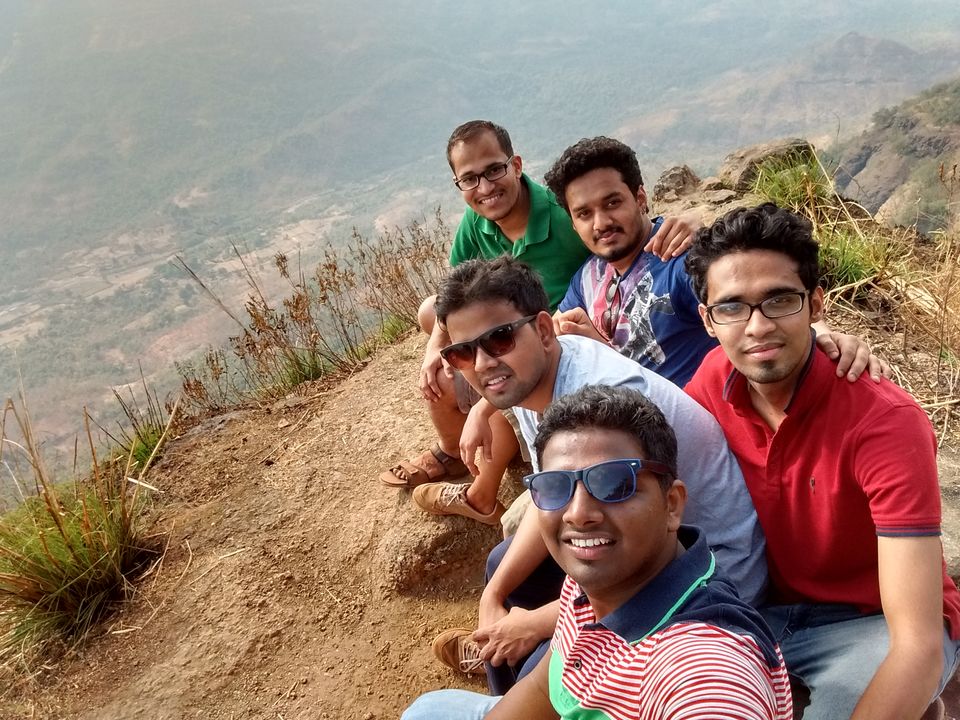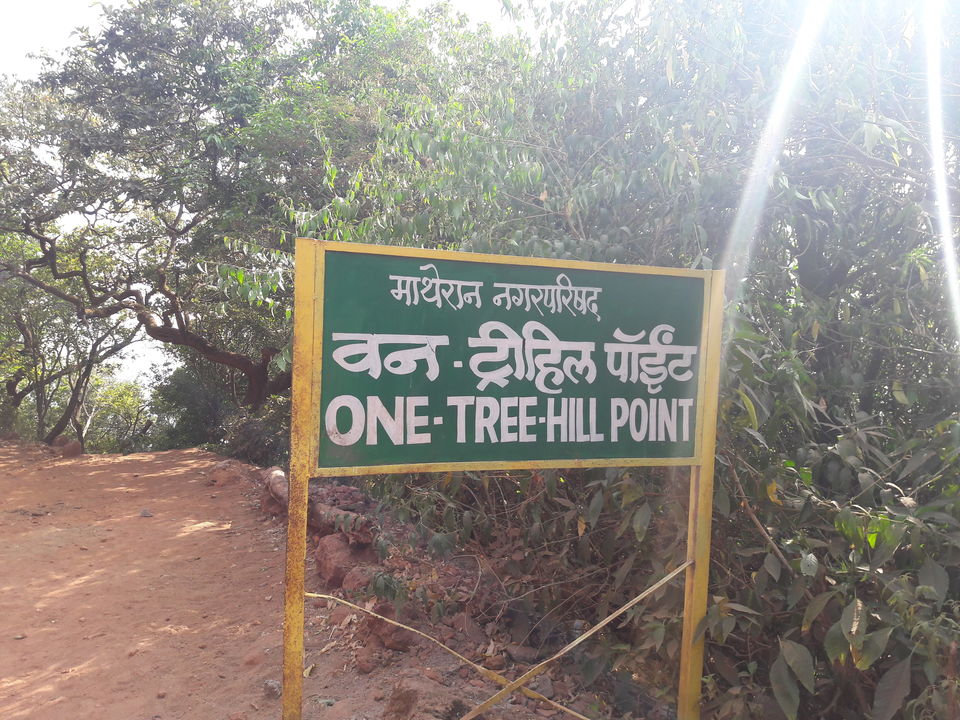 Charlotte Lake and Echo Point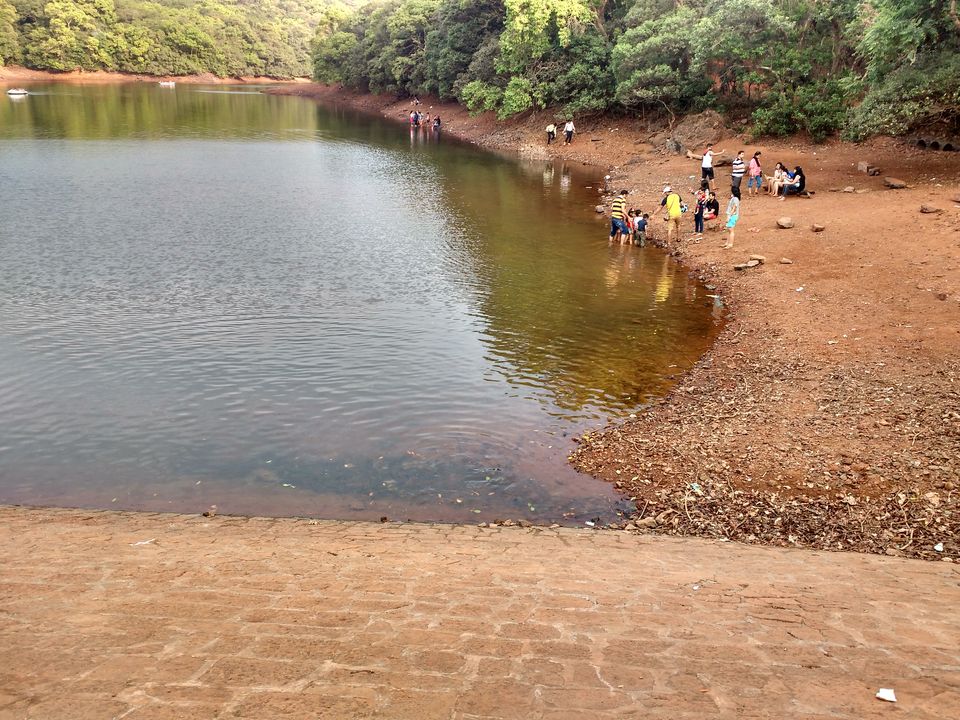 For the ones who like to play in water, Charlotte lake is a perfect spot. There as many options to have snacks near to this point. Also some light adventure activities like rappelling. We can just sit there and relax and enjoy the calm water body.
We could have enjoyed a lot more here near the lake, but had to rush to the next point as the clock was ticking very fast!! We reached Echo point and could find many people at this point compared to others points. It was much crowded and people were really trying hard to hear some echo but all in vain, because it was lot more crowded. Having said that the view was awesome.
Luisa Point
It was 5.30pm and we could see the changing color of the sky. The reddish and orange skyline was like an abstract painting. The timing we reached here was just perfect. We were all exhausted till now, but the mesmerizing view of the setting sun amids the colorful sky was just enough to relax our body and mind.
We were to witness the sunset from the Sunset point, but we could only reach Luisa point. And I would like to brag a bit here, it was one of the best sunset I have ever seen.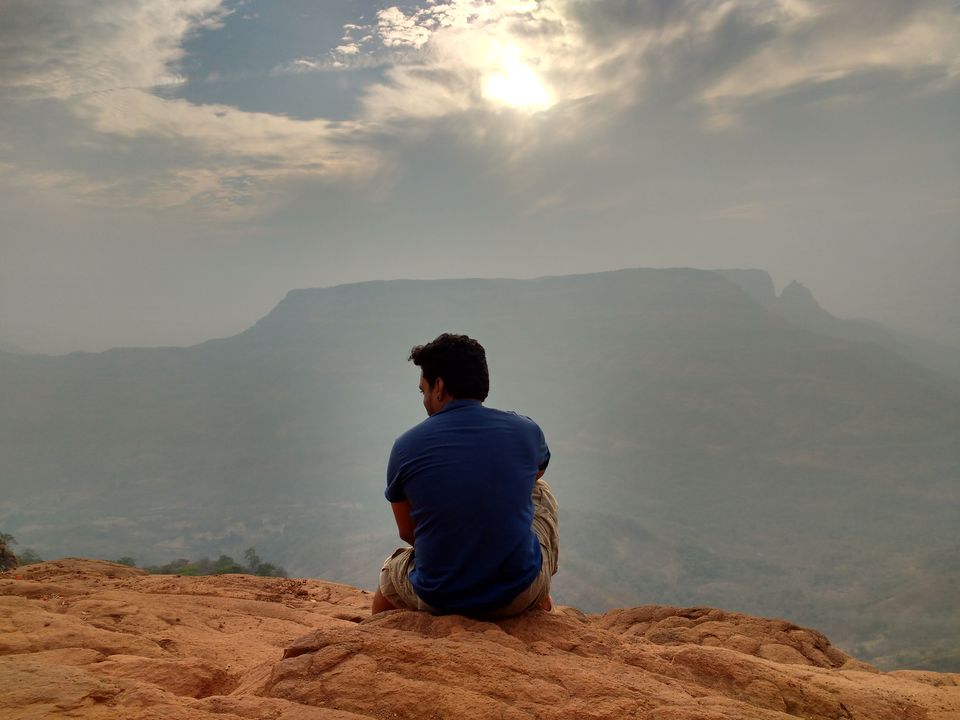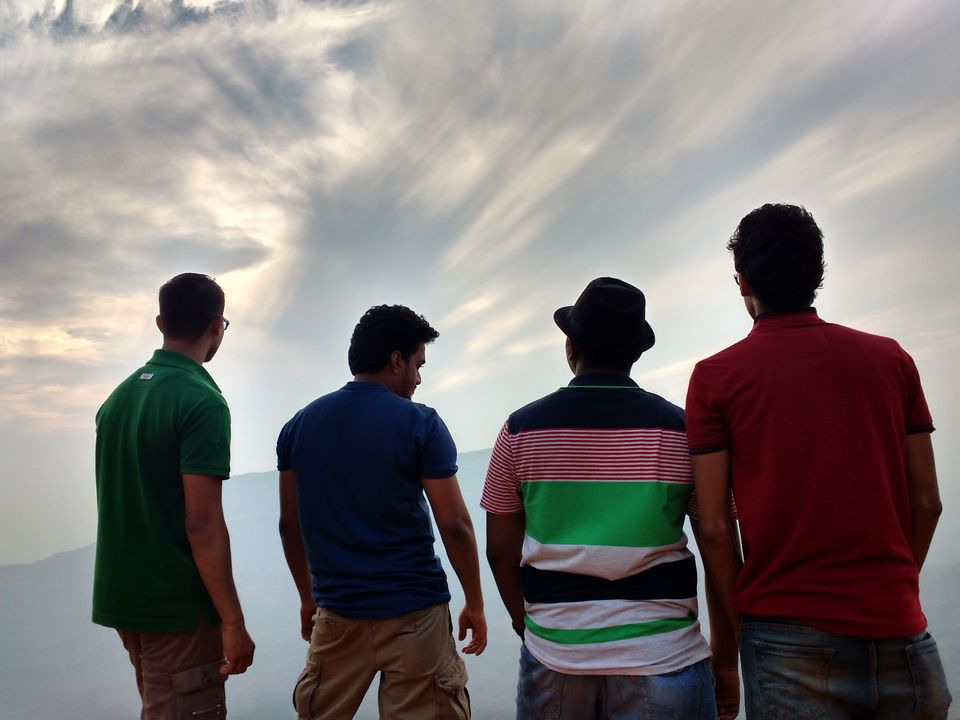 Before it was any more dark we decided to head back to the room. We freshened up and sat down to watch TV before dinner time. Dinner was provided at around 9pm. We planned to head out after dinner and enjoy the cold breeze outside and go near the Matheran Railway station. We could click some picture at the station and in the parked train too :D. After a very tiresome day we went to sleep.
The morning view from our room was just wonderful.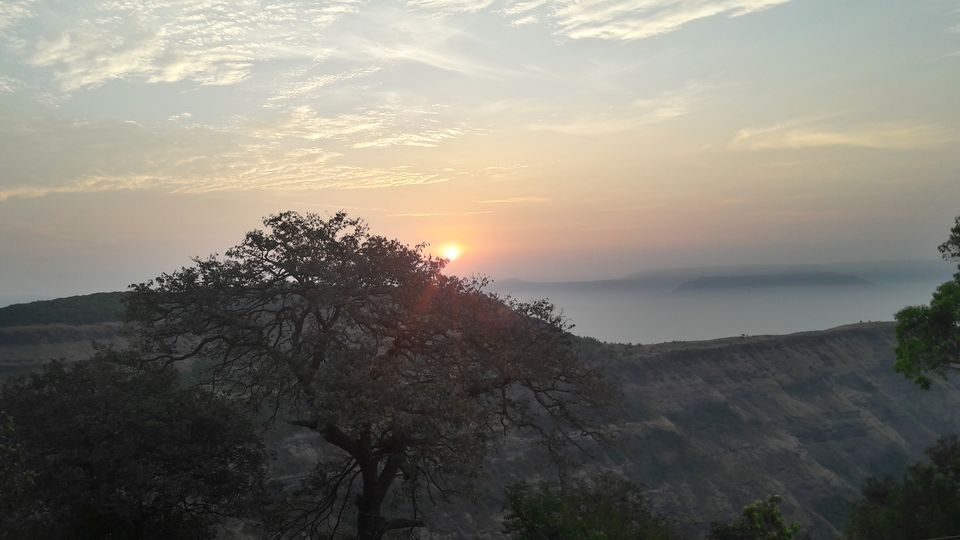 Panorama Point
Before boarding the train to Neral station we went to see Panorama point.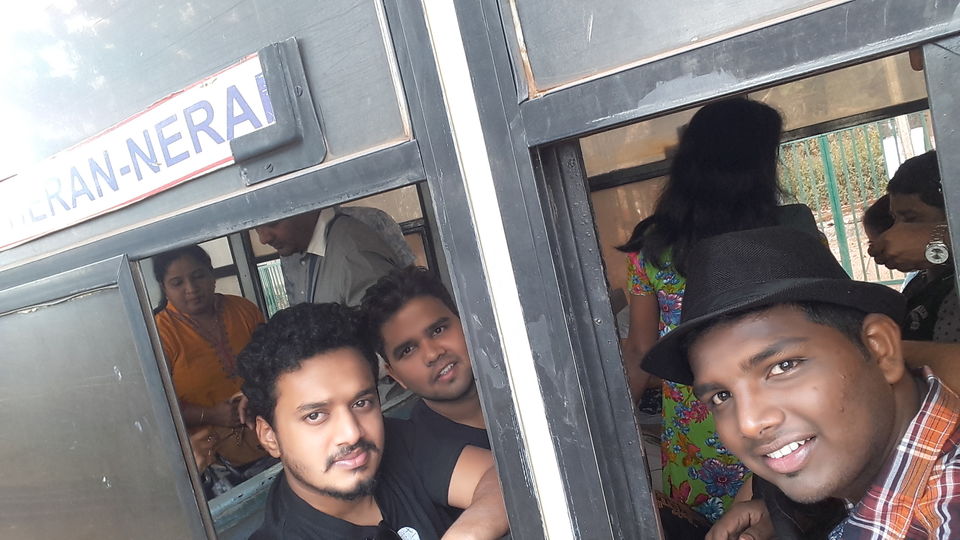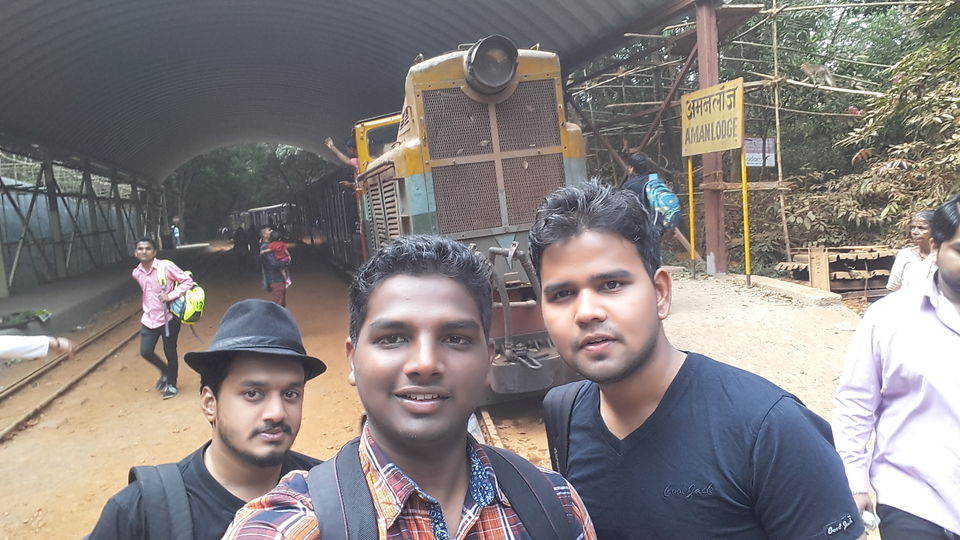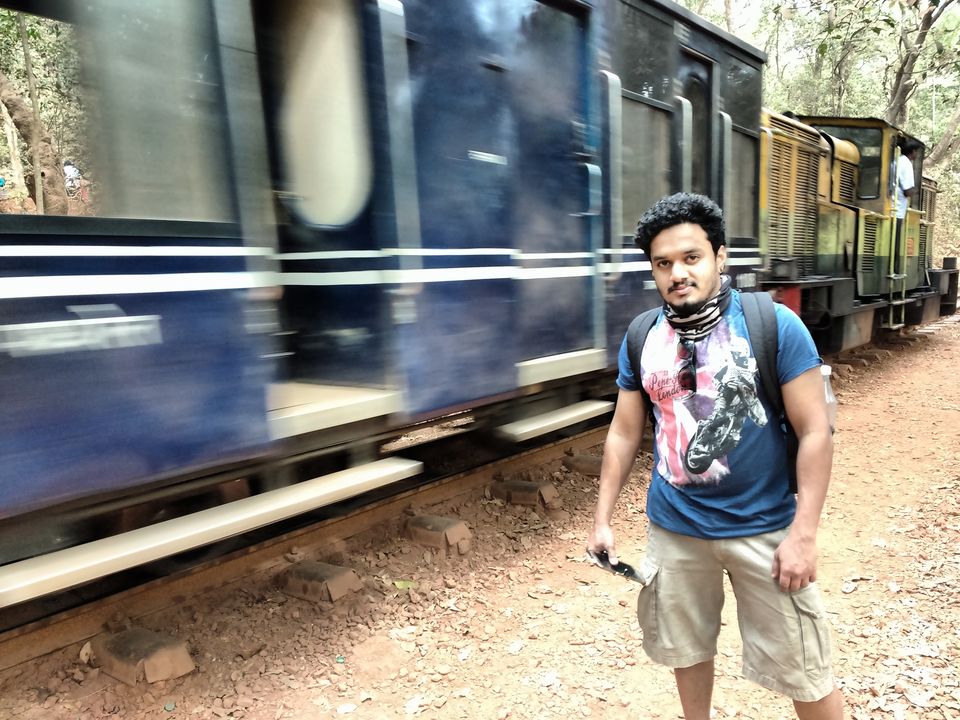 This trip was really refreshing. And I always think that the red mud here has some bizarre energy, we could walked a lot but were not tired as much!!!!
If you like this article, please check my awesome trip to Kasol:
https://www.tripoto.com/asia/trips/mumbai-amritsar-kasol-a-budget-trip-5807711fca8f9