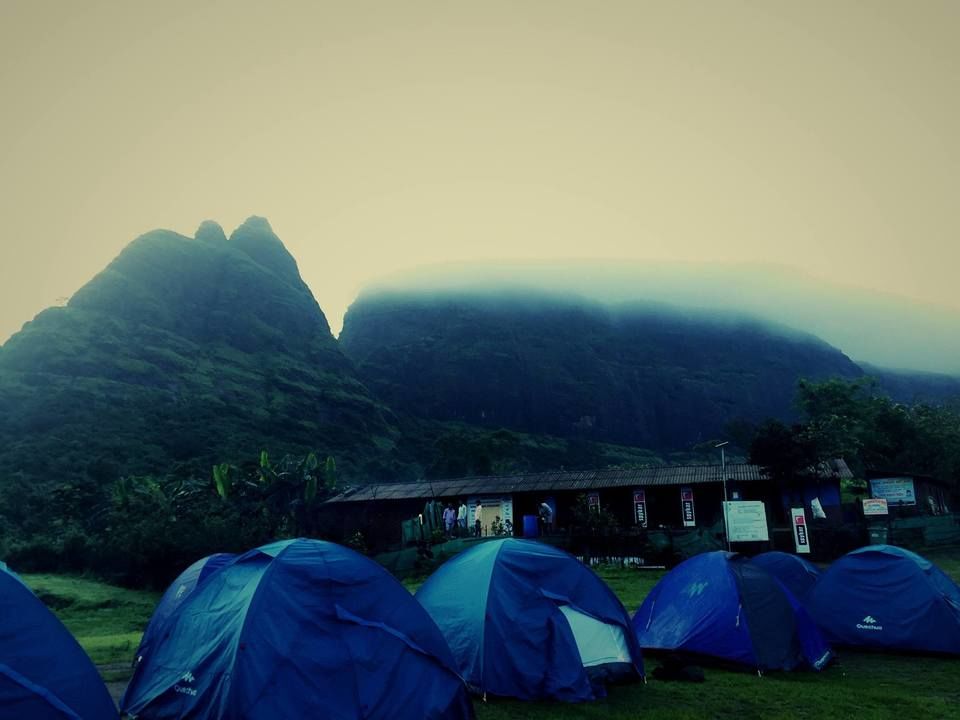 "The best view comes after the hardest climb"
After my last month rajmachi fort trek, as i decided to never stop this exploration, so do i planned for this kalavntin durg trek. Which is not tough as rajmachi fort trek but its da most dangerous trek. To reach the peak point was really zing zing amazing experience... Then i planned with da craziest guys Dheeraj Surapaneni​ Prithvi Dheeraj Reddy​ Saimani Atthili​, Rohit Goud​ Palakala Pa-One Kumar​ D S Sai Kumar​ Venu Sagar​ and also my best trekmates Maddy​ and Avinash Muthoju​.
My offline goddess Shiva Jyothi Akkennapragada​
After my rajmachi trek few of my frends were really turned out be part of my mission. They were really impressed with ma previous trek pictures n they joined with me in this trek.
Trekkers: 51ppl
Duration: 6hrs
Travel: 22km
Steps: 16500approx
Budget: 2600/- approx
Iternary:
Friday 9th 14:00- Nithin Yemula​ and Uday Kumar​ we both started from nzb to hyd
19:30- at begumpet, afta a long long longgggg tym met da most craziest trekiest full beardiest buddy Prithvi Dheeraj Reddy. Had sum talks n met new ppl. ( Rashika Surakanti​ Venkat Nagapuri​ Rakesh Shetty​ Vasanth Hari Kumar​ Sai K Arni​ Manoj Deekonda​
21:00- Boarded the train.
21:15- reached lingampally, surprisingly Dheeraj Surapaneni. Da man behind da #HATs is cumin with us and few othed new buddies boarded train. ( Karthik Kandukuri K​ Pradeep Aluri​ Haranath Tadepalli​ Srujana Kilaru​ Preeti Ps​ Sweth Hersh​ Lokesh Kumar Kamsu​ Kantamaneni Avinash​ Ramya Reddy​ Krishna Reddy Gopu​
Kaparthi Vivekanand​
Here somany of da tickets were RAC n it tuk approx one hour to settle awl 51seats..
Saturday 10th 11:30- reached karjat.
Had tummy full lunch.
12:30- started Vajepur village by bus and from there by auto to machi village.
13:00- started trek to base camp.
15:30- after da 9km trek reached base village. Here we are welcomed wid garlic tea n rested oua bags n tuk oua rain jackets.
16:00- again started to main zing zing amazing adventure spot trek to kalavantin wich is an 2km.
The most dangerous pinacle trek wid few spots steps n few places skiddy. I became an spiderman n crawled da steps. Atlast reached that peak point. Had sum breathe taking view of surroundings n completly on da clouds..
Afta a 30mins stay started descending da mountain. While heading down it becum dark n cant visible da steps n surrounding wer completly dark. At one point I was litterally shutterd wid fear and sat there.. and shouted mummy.. i shud really thank #preethi for being with me. Finally reached again to base camp.
20:00- had sum tea n tuk rest
21:00- had tribal dinner and tuk my tent n searched sum gud place and mounted them n I slpt so early in the tent.
Other people had bonfire and sum fun.
Sunday 11th 6:00- woke up with deep sleep last night. Just came out and saw. I was in clouds n cant see the surrounding.
Went to a peak point n sat on the edge of the mountain n had sum peacefull view glazing n natural air n beautifull waterfall sounds..
7:00- had breakfast and packed tent.
9:00- started trekking down to karjat.
12:00- reached karjat and had lunch.
14:00- boarded train to hyderabad.
Monday 12th 5:30- reached hyderabad.
Ba byeeeee awl trekkers..
6:00- started to nizamabad.
9:30- reached nizamabad.
10:30- back to office.