"But, where in the world is Phaltan?" – If this was your first question as well, don't blame your poor geographic knowledge, because I too, was in the same dilemma a while ago. Situated just off the highway, Jakson Inns, India's first Leed Green Platinum rated hotel, is a good six hour drive away from Mumbai. And while you must be wondering why they chose a funny, quaint location in a faraway village – there's a good explanation to that as well. We set off on a long, exhausting journey on a Friday morning to unearth the beauty that Phaltan seems to have carefully hidden away from the world.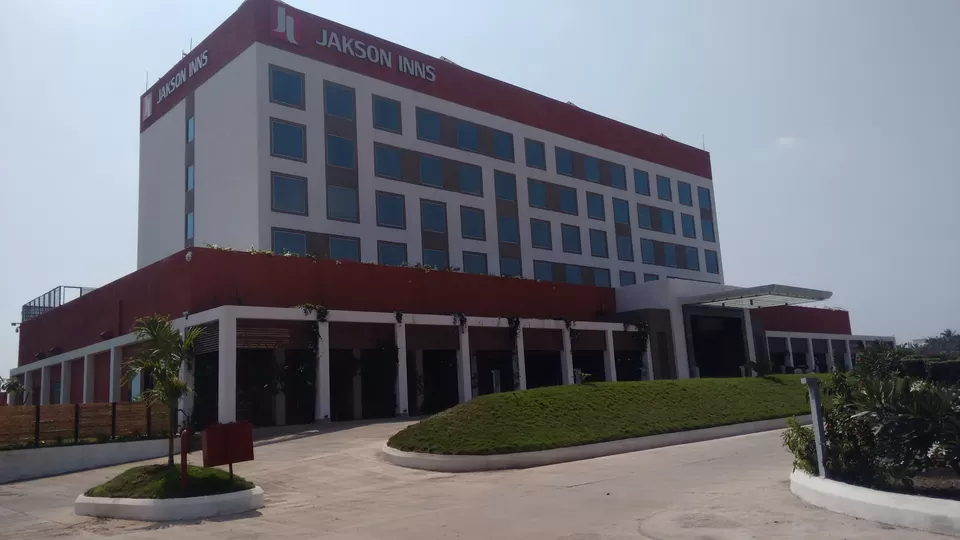 After embarking on a smooth, seamless long drive (barring a few bad traffic encounters) on the expressway, Phaltan is barely two hours away after the Pune exit. You'd realise you're nearby as soon as the vivacious marigold flowers start dotting the sidewalk – enveloping the green lawns into a glorious shade of saffron. The exhausting journey ended with the view of the hotel suddenly popping up on our right. Jakson Inns may appear tiny on your arrival, but it is an extensive, six acre property surrounded with Pomegranate plantations right at its doorstep. Apart from that, it boasts of furnished 69 deluxe rooms, 4 suites, a full service gym as well as a treatment room and specially tailored rooms for single-lady travellers and the physically disabled. On entering, we were overjoyed to be greeted with a traditional Maharashtrian welcome and tikka and served a fresh serving of sugarcane juice in an elegant flute glass before we made our way to the rooms.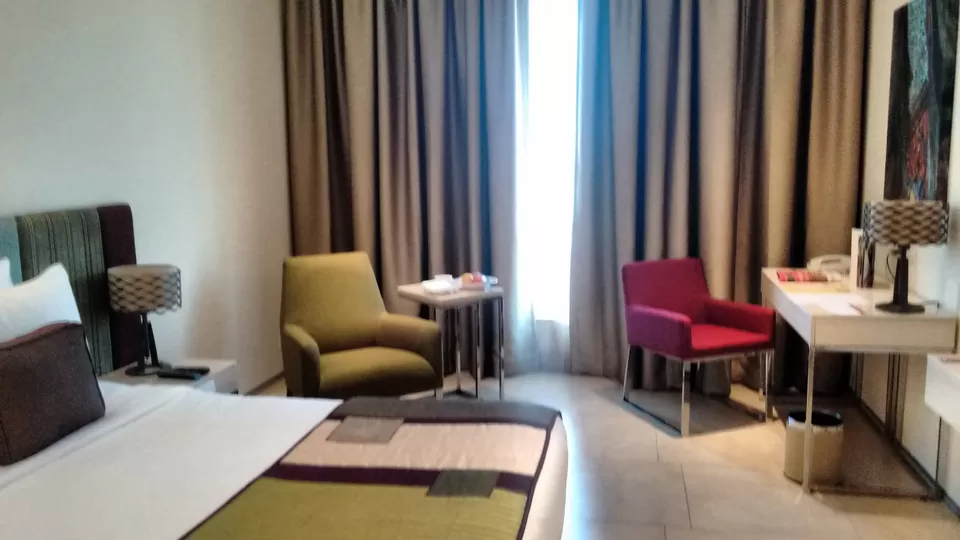 Pull apart those drapes in your room, and you'd see acres of farms and lawns sprawling till no ends. My room had a view of pomegranate trees; and even though we were off season, I could totally imagine them in a beautiful full bloom. The room at Jakson Inns is equipped with basic amenities boxed up neatly on a tray in the bath area. These included everything from dental necessities, sewing kits, a pumis stone, bath scrub and a shaving kit. My room delivered the English newspaper and the 'medium-soft' pillows that I had mentioned in their preference sheet during a reservation – and I was ecstatic to see homemade chocolates lined up at my welcome. And, before I could get on with the day that was planned for me, I sneaked in a quick nap and TV session to ward off my laziness.
After an elaborate continental lunch at their restaurant – Green Bean – we weren't exactly in the mood for an excursion (and after a six hour drive? No, thank you!) But since we were on a tight itinerary, we made our move to the windmill farm which was another two hour drive to Pusegaon. However, the spiralling roads that reminded us of the climb at Tiger Hill, Lonvala, were an absolute joyride – and the view of the lush valley down the road was daunting, yet a sight for sore eyes. In about an hour or so, you could spot a flicker of tiny windmills lined up on the hill right at the front – little did we know that these gigantic machines were more than what could be seen from the window of our car. Unfortunately for us, the sun began to set right when we were driving up, but as the car pulled in near the 90 feet windmill, we couldn't help but drop our jaws in awe. Right from the edge of the humongous windmill, you could see the sun set into the valley stretching out for yards and yards. And, the gentle swishing of the blades will make you wonder about your tiny existence, even if just for a second. The idea behind this visit was the moment of calm and self realisation that is no longer experienced amidst the popular crowded destinations anymore. Well, I had my share of bliss as I watched the silhouettes fade into dusk, but who could tell how long before we commercialise that as well?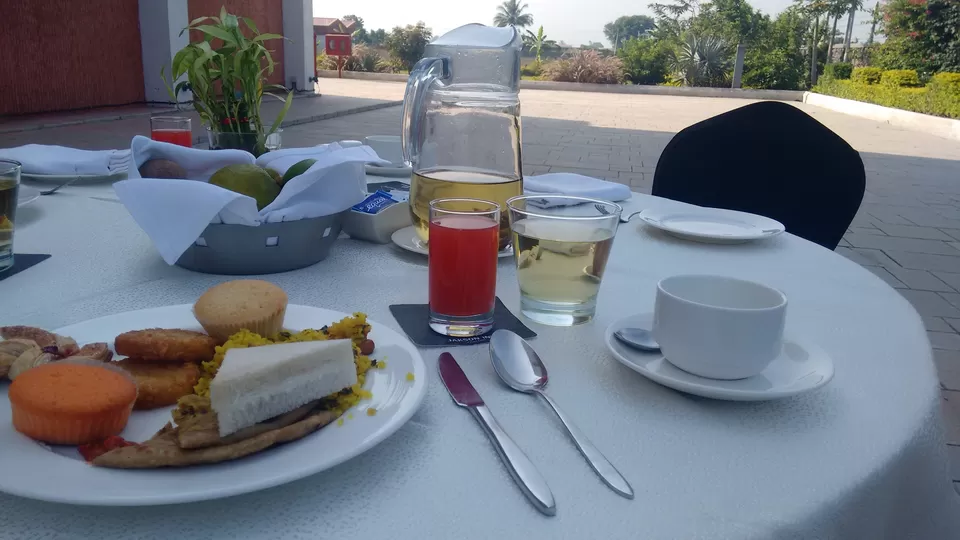 Day 2: Living the experience
Jakson Inns is all about experiencing your holiday. And, that's exactly what we were subjected to on day two, when we started out with a dreamy, al fresco set up for our breakfast. We had our share of poha, omelettes and freshly baked muffins with a glass of a refreshing mixed fruit juice for our breakfast set up in the garden area of the hotel – and that set us in the mood to embark on our second day tour. The old-world charm of the table accompanied by birds chirping at the distance and country winds blowing your hair acted as a fantastic kick-start to our day. We set out for our day's sightseeing shortly after and were enthralled to know that we were visiting the Rajwada palace in Satara city. A sixty kilometre drive to the city and you'll find yourself standing before a pale blue royal settlement with a heavy wooden door. Constructed in 1824, The Rajwada Palace that also served as a court to the Maratha King Shahu Maharaj is truly an elegant abode. We were disappointed to know that photography was prohibited within the premises, but our eyes captured the regal set up that looked full of life even today. With 11 blocks, the palace boasted of 21 wall portraits, had three wings of which the first one consisted of four court halls and the bar-room, record rooms and government offices on its ground floors. If requested, Jakson Inns can set up a royal breakfast for you at the Rajwada palace with proper prior permission. And, who wouldn't love that?
Amidst the valley of flowers
Imagine standing on top of a plateau surrounded by a lush carpet of colourful flowers for miles and miles. No, you don't have to be in Kashmir to experience a valley of flowers! Our next destination brought us to Kaas Pathar that left us spellbound. As we trekked our way up the plateau, our eyes feasted on a sheet of flowers in a riot of yellows, pinks, blues and purples. Kaas Pathar, which literally translates to 'Plateau of million flowers', is a UNESCO World Heritage Site and is home to many endemic life forms. We were delighted to know that Jakson Inns had packed us a compact picnic basket for our trip, and we got to have our lunch next to a pretty pond amidst the serenity. After munching on an array of sandwiches, fresh bakes and homemade chocolates – we spent a while loitering over the vast stretches of the plateau before we headed back to the hotel that evening. We ended our day with a continental dinner and drinks at Fulltoon – their resto bar that is designed to suit the youth.
Day 3: A taste of rural
Day 3 began by Jakson Inns whisking us away early morning for an unplanned farm visit. Located almost half an hour away from the hotel, the farm was a vast orchard of pomegranate plantations – but unfortunately for us, the off-season only made us imagine what once the trees must have looked like in full bloom. However, before we could proceed back, we were led into a clearing next to the river where we had a charming breakfast table set up for us. With a live dosa as well as omelette counter, we chose from an assortment of food laid out especially for us and enjoyed the company of a river gurgling by our side.
Sweet goodbyes
Our weekend came to an end after the farm visit, and we checked out for Mumbai around noon. If requested, Jakson Inns can pack you a lunch on your way or you can stay back for lunch – however, if you ask me, the heavy breakfast was enough to last for the six hour journey back home. Despite the cumbersome travelling (which, they think is pretty easy going) I managed to enjoy every bit of my stay at Jakson Inns without a reason to complain. I had trouble parting ways with my room that was more or less like a home for the two days that I stayed for. A piece of advice, though, if you're looking for a comfortable stay – plan your trip with a good number of days so that you're not bogged down with the incessant travelling. It is definitely an overwhelming experience of being completely at one with nature, and yet not having to compromise on the luxury and Jakson Inns manages that flawlessly. So, pick out a good occasion and get on the ultimate road trip experience with your friends this holiday season.
Places you can visit from Phaltan: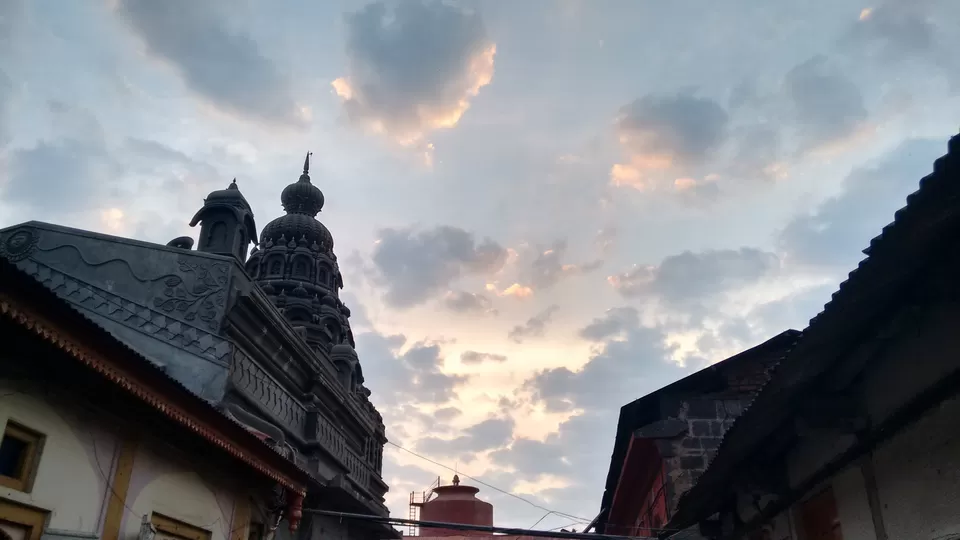 Jakson Inns organises tours from the hotel itself, if you're looking for a twist to your usual holiday. Here are a few places you should check out during your stay in Phaltan:
Rajwada Palace: Situated 60kms away from Phaltan, visit the historic site and marvel at the vintage architecture that is preserved for more than a hundred years old.
Pussegaon Windmills: Another 60kms drive from Phaltan, visit the vast stretches of the Pussegaon Windmill farm and watch the sunset into the dusk.
Thosegar Falls: Drive another 20kms further from Pusseagaon, and you will reach a sanctuary of hidden waterfalls at Thosegar. However, even though the falls are in force all season, visit during the monsoon for a better experience.
Sajjangad: 80kms away from Phaltan, the fort boasts of exceptionally breathtaking views and is also a religious site and final resting place of Sant Ramdas of the 17th century.
Ajinkyatara fort: Visit the beautiful Ajinkyatara fort on one of the seven mountains surrounding the city of Satara, in the Sahayadri Mountains of Maharashtra. It is a 16th century fort and now also holds the television tower for the city of Satara.
Kas Pathar: Deemed as a UNESCO site, visit Kas Pathar , 80kms away from Phaltan to witness a valley of flowers in different colours.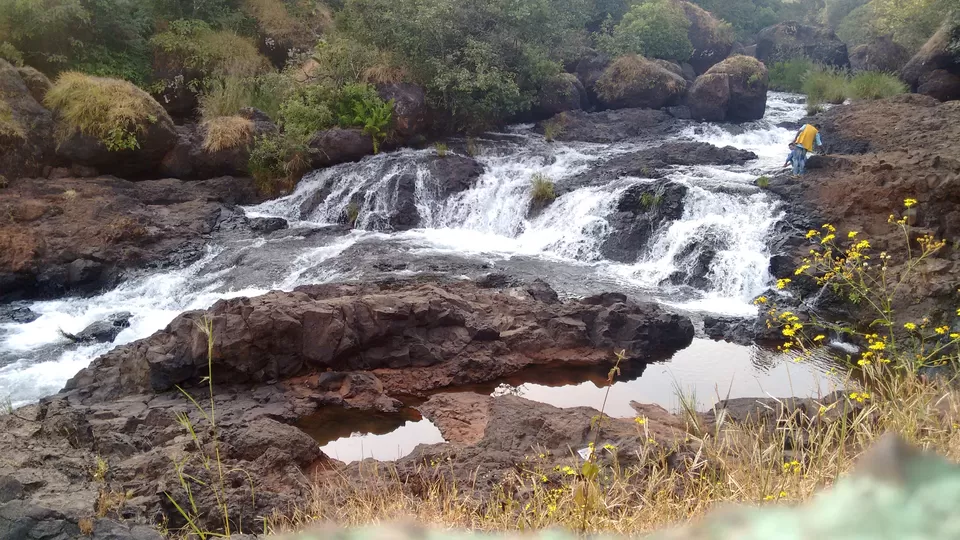 Address: Jakson Inns, Phaltan, Plot No.398/6,399,400,Near Cummins Mega Site, Lonand Road, Phaltan, Maharashtra 415523
How to get there: With a six hour drive from Mumbai, getting to Phaltan won't be a difficult task after you're on the Mumbai-Pune expressway. Drive straight through Shriwal and Lonand and you'll find yourself at Phaltan in the next two hours time. Renting a car or driving down with your own vehicle is the most preferred mode of transport.