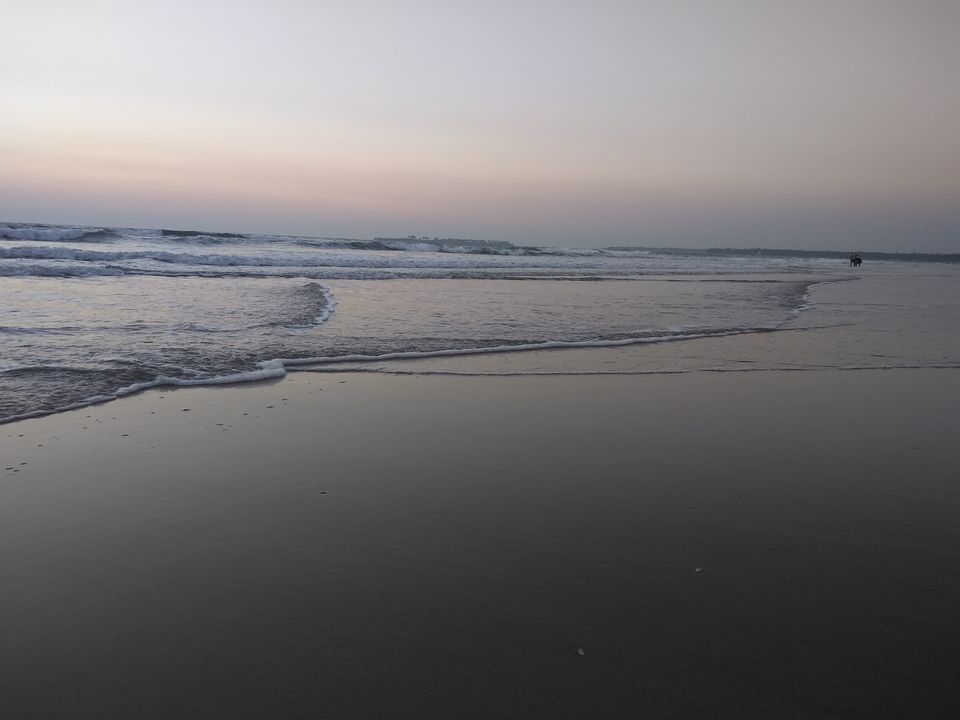 For many of us, a beach trip is always a fun trip especially with kids around. We venture the beaches again and again just being there and having fun with the waves, but I always wondered how a beach can offer us an altogether ultimate delight just being different and better than others. Although many have a different thought when it comes to their favorite beach, but for me it has always been their ultimate charm that calls for you again and again. My quest for that perfect beach took me to Tarkarli where I almost landed in my favorite beach destination.
Tarkarli was an awaited trip and always on my mind, but owing to its long distance from Pune it was always held back for not being able to be done during weekends. Finally, somehow we got only three days in hand to visit Tarkarli that obviously proved insufficient later to explore it to the fullest.
Reaching Tarkarli was almost a full day's drive and smooth untill we a took a turn at the junction and took the route via Radhanagari instead of Gaganbawada. The route was patchy, undergoing construction and boring to the extent that we were fully exhausted on reaching our hotel.
After checking in we went to check out the nearby beach. Walking just about 200 meters, we witnessed a stunning sunset overviewing a long stretch of waving shore. The clear blue gentle waves washed away our fatigue and we were charged up by the serene view of the beach. By the time it was getting darker we reached our hotel and now it was the time to indulge in the most mouthwatering seafood delicacies we ever had.
The second day we had, was the only day in our hand, we could spend in sightseeing as well as in water sports for which Tarkarli (Malvan) is one of the best places to be in. For sports activity, we went to the Chiwla beach, taking a tour of some temples and the Rock Garden which came along our way. Rock garden had a beautiful and maintained garden that leads to a rocky shore that had huge waves hitting. Another attraction near the rock garden's ticket counter was the fish spa service. Chiwla beach is another fabulous beach in the Malvan regions that offer many adventure sports like Jet Skiing, Banana ride, Bumper ride, Boat ride, Parasailing, and Scuba diving at affordable rates.
The beach was all about people waiting for their turns for different water activities including ourselves all drenched in the sporty waves. Floating over the waves at high speed and flying high above the sea gave us the most amazing experience ever. After catering to our adventure spirit, we headed towards our hotel and got ready to see another marvelous sight in Tarkarli. It was the "Sangam Point" where we witnessed a gentle river merging into the sea at the backdrop of a beautiful sunset.
The next day was the day to depart with the promise to come back again. For reaching Pune we took the Gaganbawada route (reach Kankavli and then take left route to join a Gaganbawada ghat road) which was way better than the route we took to reach Tarkarli. This route has full of steep twist and turns and lots of greenery around.
Although our trip was shortly timed and we missed on many places, but the picturesque and clean beaches of Tarkarli made a trip worth visiting. It is a small rusty town where one can easily find homestays and delicious homemade local food. It is perhaps one of the most panoramic coastal towns in the Konkan belt, which is less crowded and surrounds breathtaking views. The beauty of the place is such that even a visit is fulfilling and enough to fall in love with it again and again.