Moving from Delhi to Mumbai is a blessing in disguise. And it couldn't have been at a better time than June just when the monsoons start hitting the city and surrounding areas. Some say that monsoons are the best time to stay in Mumbai. This is true when you are staying at home enjoying good food and chai or when you are going for treks. I chose the later one.
I went with the renowned traveller's group in the city called Mumbai Travellers. It has many advantages like you don't need to waste time in planning your logistics for the trip. And I don't need to convince my friends to join me for the trip. All these are taken care with the travel groups.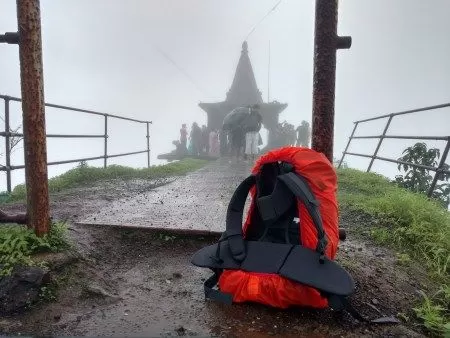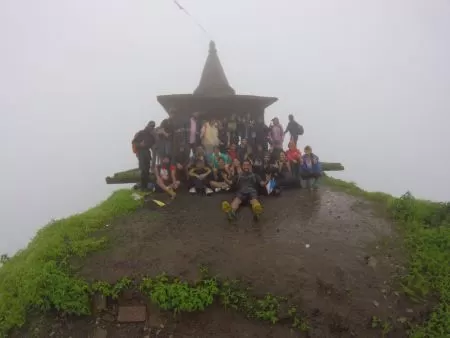 Going through the list of tours organized by Mumbai Travellers, I had zeroed it at Vikatgarh Trek looking at the pics. As planned I had boarded the local train that goes to Karjat at 6:50 am from Thane. Got down at Neral at around 7:45 am and soon moved to our rendezvous. We had travelled to the trek location by autos. We had our breakfast and chai in a lovely hut. Apparently the hut owner is our guide for the trek.
As soon as we started our trek, it started drizzling. Little did we know then that this is going to be one heck of a rainfall. We had just trekked around for one hour, the small drizzle had picked up to a heavy downpour. It was like someone is pouring a bucket full of water over you. It is gradually getting difficult to trek. All the rocks turned slippery making it a herculean task to mount.
Adding to this, slowly the raindrops became streams and the more higher you go small streams became waterfalls. This did not daunt us and we kept going. The scenes around reminded me of Baahubali movie where Amarendra Baahubali climbs a mammoth waterfall to meet Avantika :P.
By 1pm we had reached the top where a small temple was built right at the peak. After few clicks we started our descent. Really weird things happen at higher altitudes. The winds were so fierce that the raindrops were moving horizontally against the gravity. Imagine a huge cloud hitting the mountain and you are a tiny creature witnessing all these weird things happening around you.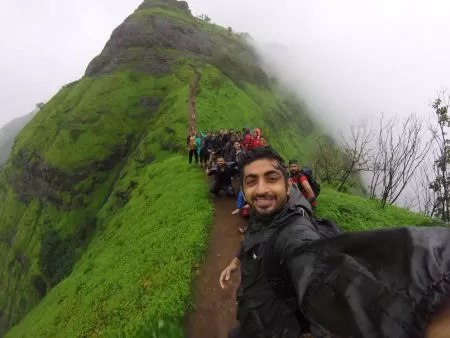 Frequent searches leading to this page:-
tourist places out of maharashtra, best tourist places in maharashtra in december, places of tourist interest in maharashtra, tourist places in maharashtra in september, 5 tourist places in maharashtra