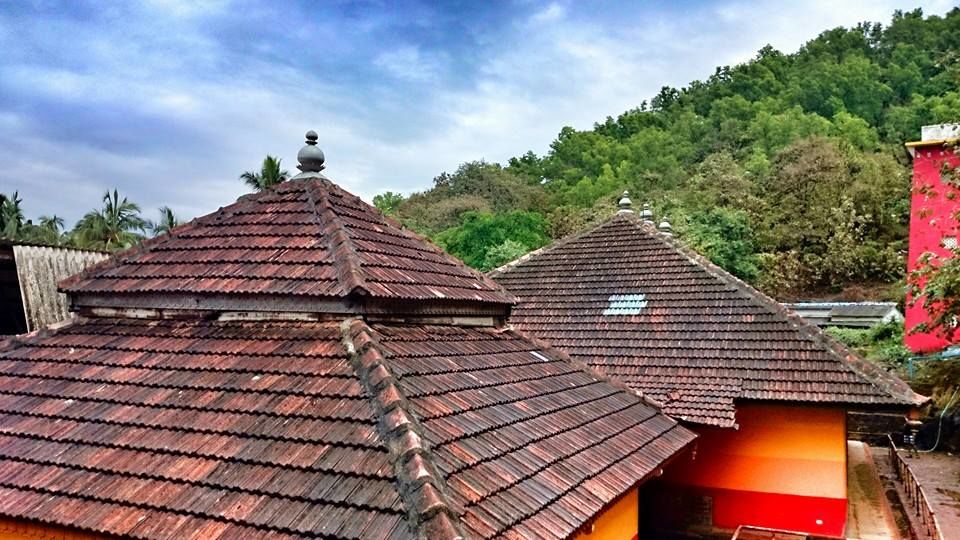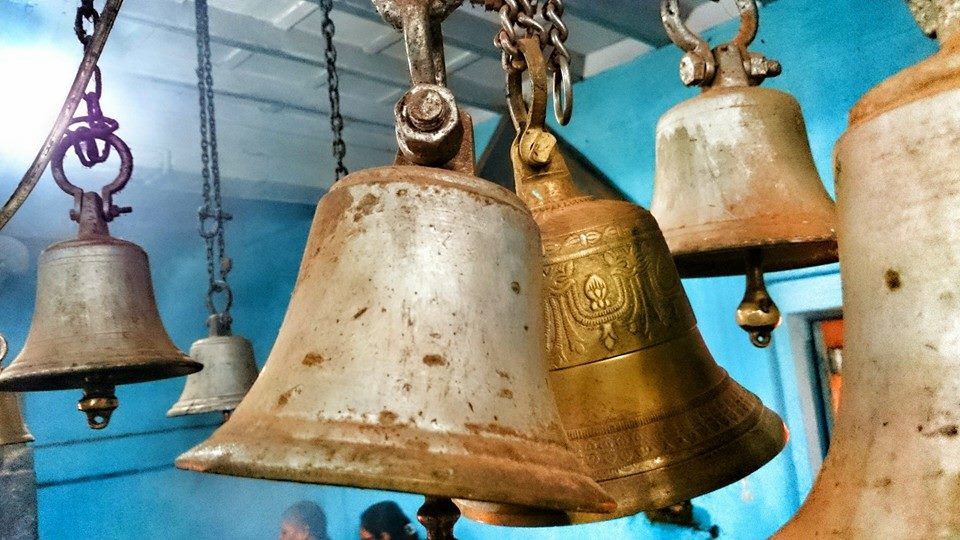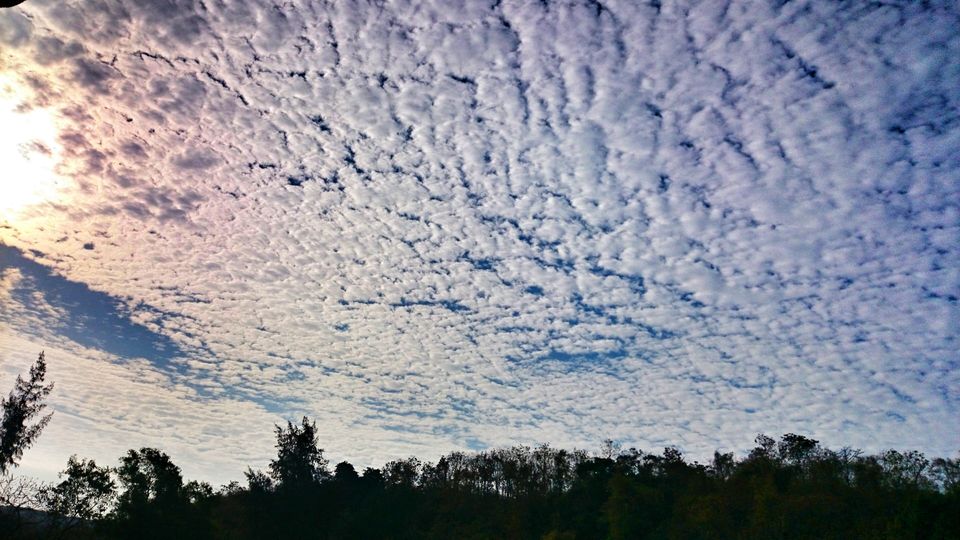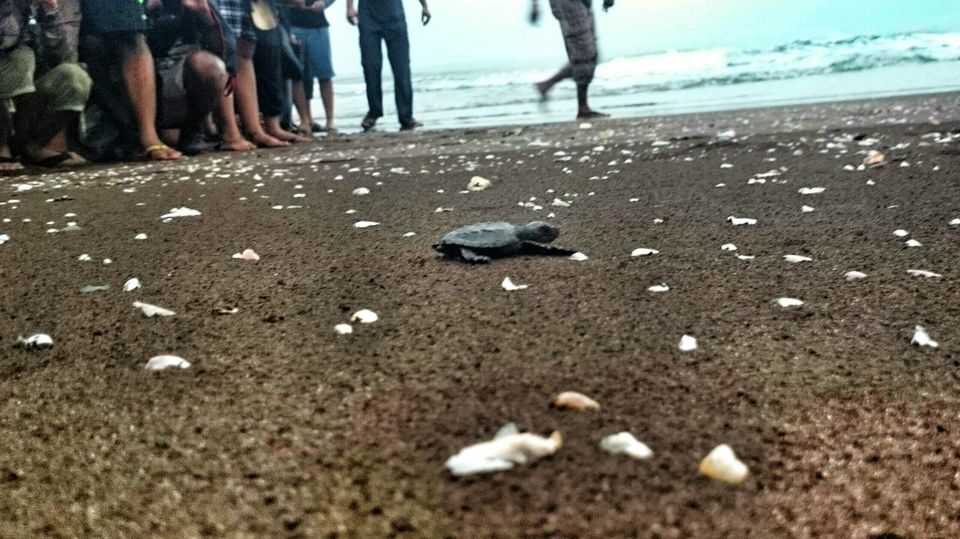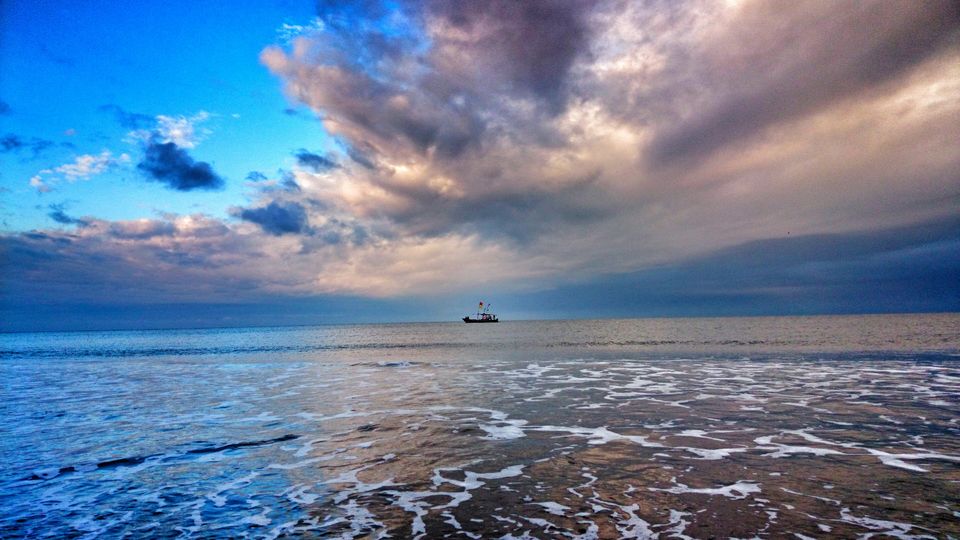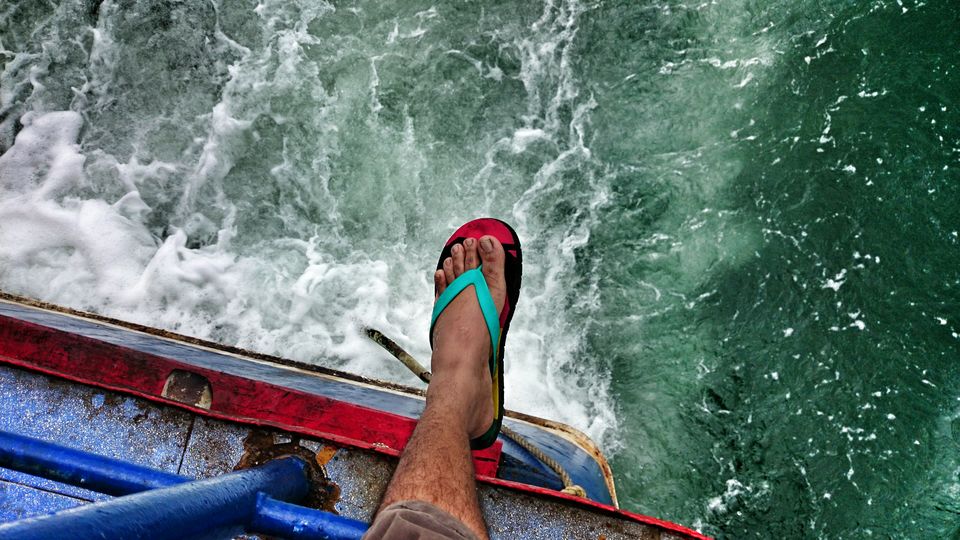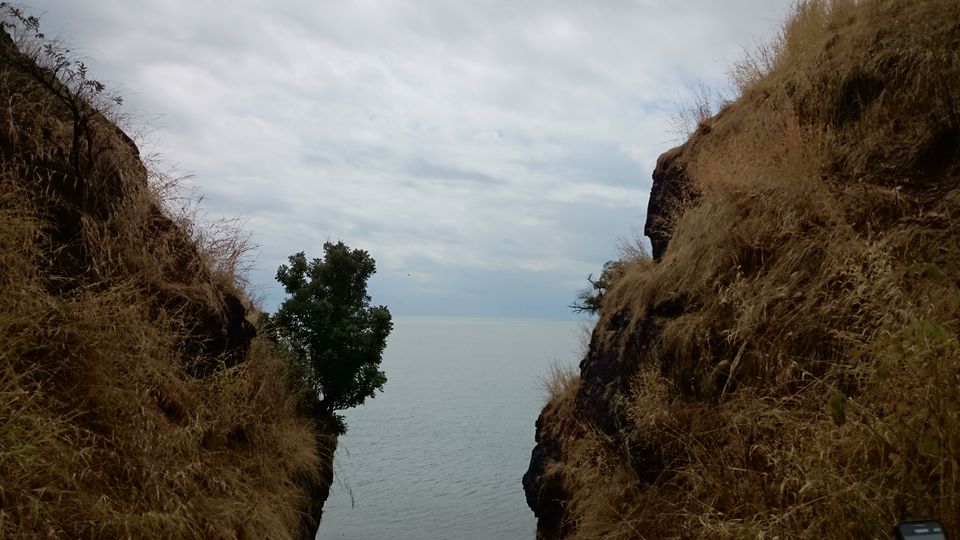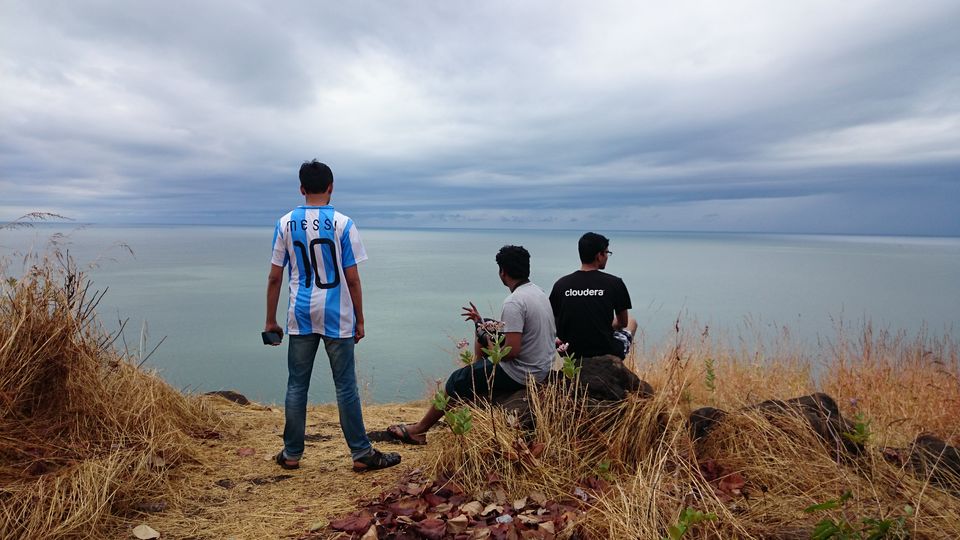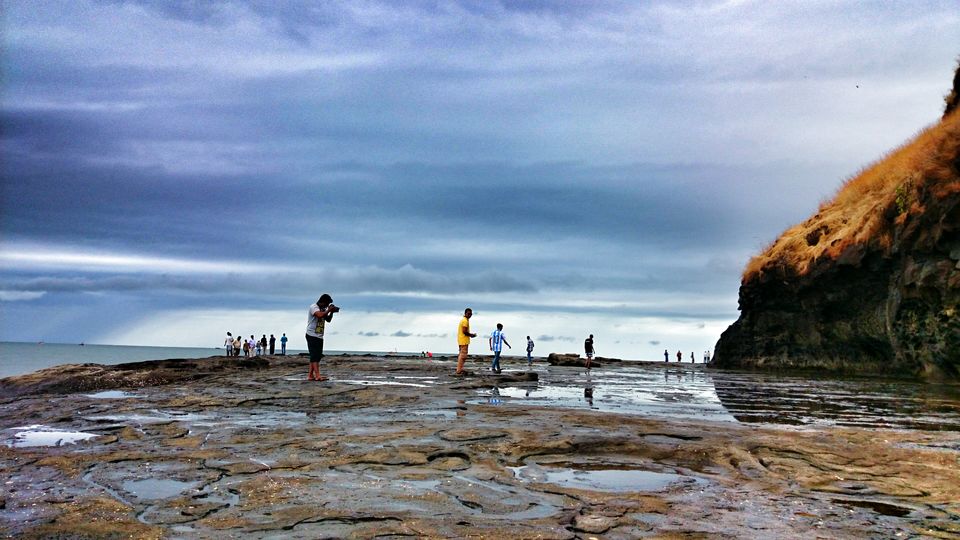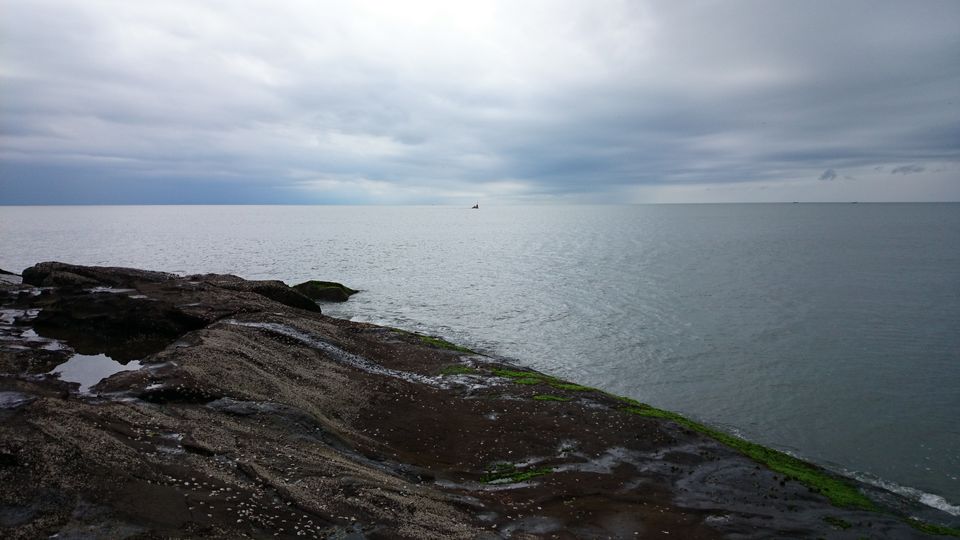 February 28, Velas
Road trip to Turtle festival
One fine day I got to know there is something called turtle festival & which happens at Velas beach, Ratnagiri. After that moment I was excited to visit the place & started searching partner in crime. Nobody was interested to see turtle hatching since that just not enough to make them pack the bags, so then made some changes in plan by adding Bankot fort & Harihareshwar beach in road trip. After big No from my all groups asked my best buddy Suhas to come with me & he said yes!!, not only yes he also convinced his roommates Rakesh, Yadnesh & Pabhakar to become the journey mates.
On 27th February around 11 PM we all met at my place & then stated much awaited road trip. Velas is 210 Kilometers by road, which won't take less than 5-6 Hours. In these 5-6 hours we all became friends by understanding each other background & habits, making new friends are the best thing about travel.
We reached Velas at 6 o'clock morning; this small village has something special in it, Some kind of internal peace kind of vibes. Velas is small Villege where you cannot find any lodge or rent room service, so we decided to stay at one of the resident house. I must say staying there like local villagers with limited resources is something extraordinary that we have never experienced.
Velas Beach
The beach mesmerized us with the golden sand & clean water, since it's an official turtle hatching place only nature & turtle lovers allowed on beach & it's stated by government of India .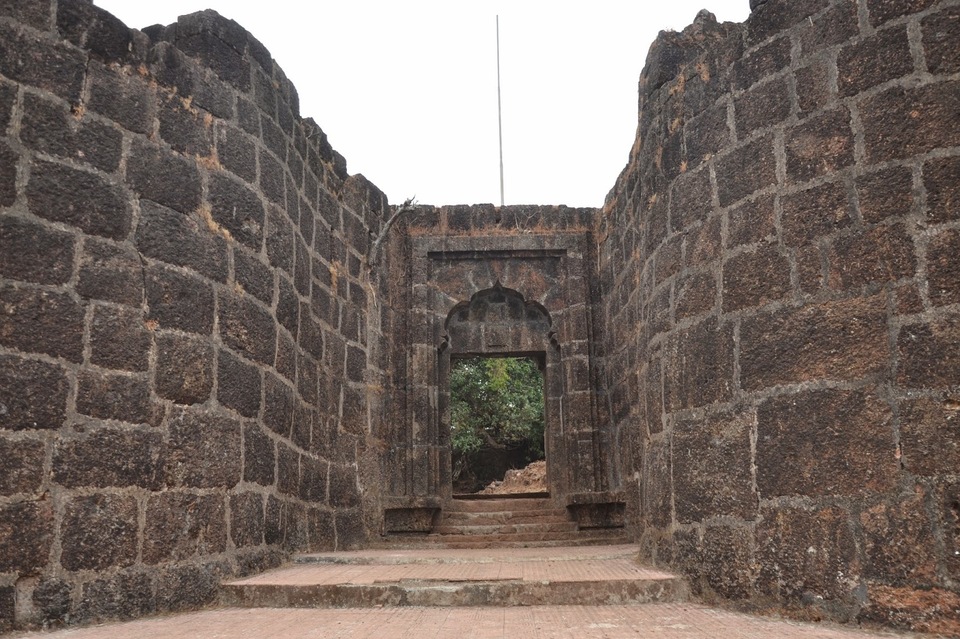 Bankot fort:
Bankot is a square shaped fort. On the sides of Bankot fort, there is a dry moat (Revni) dug out in the Jambhya stone. Jambhya stone is peculiar type of stone adorning a purple shade and peculiarly it is incapable of storing water as the water invariable percolates through it owing to its much porous nature. The main entrance (Mahadarwaja) of the fort is north-facing with a well sculpted arch and carvings. Watch guards dug out (Devdya) align on both sides of the Mahadarwaja with some pits being dug out in the right Devdi. On the left, there are steps leading towards Nagarkhana while there is an underground storey and a tunnel on the right. A Maruti idol in the centre stands deserted now. On the west, there is a small entrance (Darwaja) leading to a Bastion on the exterior of the fortifications. A deep well (now dry and filled) occupied the centre of this bastion earlier and the adjacent water tanks too are dry and obsolete now. One can leave the Buruj via a small exit that leads to the surrounding moat and a beautiful "Revni" lying nearby.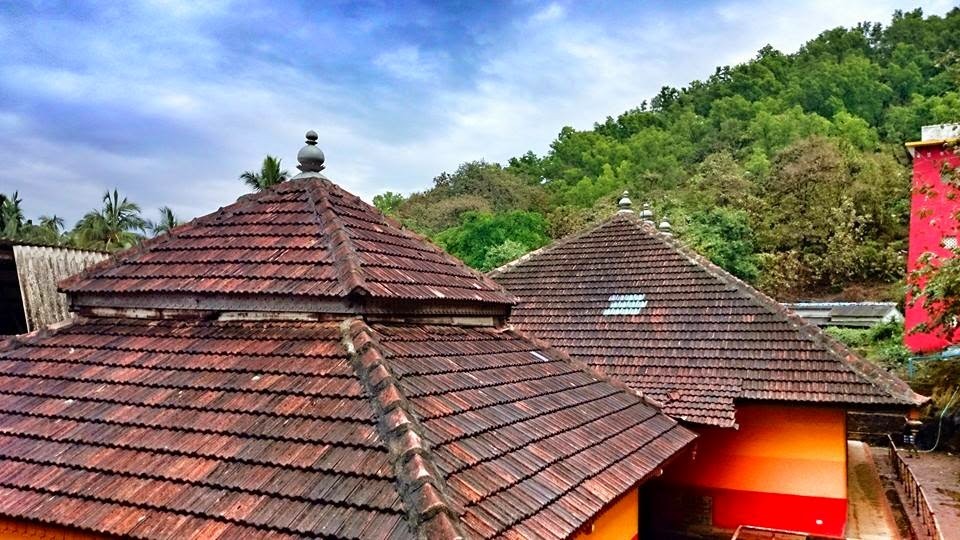 Harihareshwar Temple & Beach :
Then we moved to our next destination that is Harihareshwar temple & beach. By ferry we arihareshwar easily with half an hour & it was great experience to put car in that ferry (We never did so)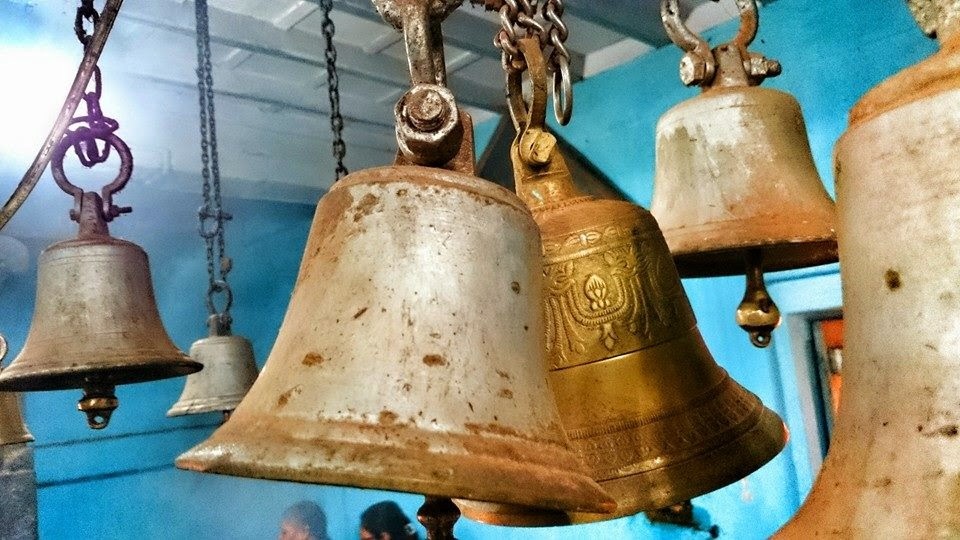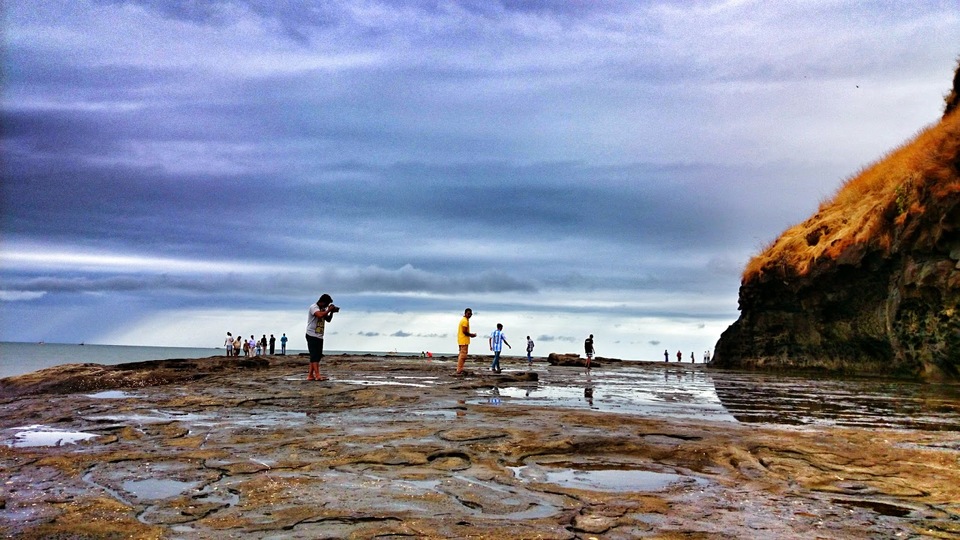 While having discussion on turtles with local turtle lovers' team, we got pretty unsaid information about them. These turtles are solitary, preferring the open ocean. They migrate hundreds or even thousands of miles every year, and come together as a group only once a year for the arribada, when females return to the beaches where they hatched and lumber onshore, sometimes in the thousands, to nest.
Olive ridleys have nesting sites all over the world, on tropical and subtropical beaches & Velas is one of them. During nesting, they use the wind and the tide to help them reach the beach. Females lay about a hundred eggs on shore, but may nest up to three times a year. The nesting season is from June to December. These local turtle lovers have made artificial nest where they put all eggs which turtles has laid on shore.
We all reached there on official time when locals put baby turtles out.
It was a 1st kid of the batch & we all 300 people were supporting & cheering for him. Happiest moment was when that kid tried his 1st paddle to reach beach water.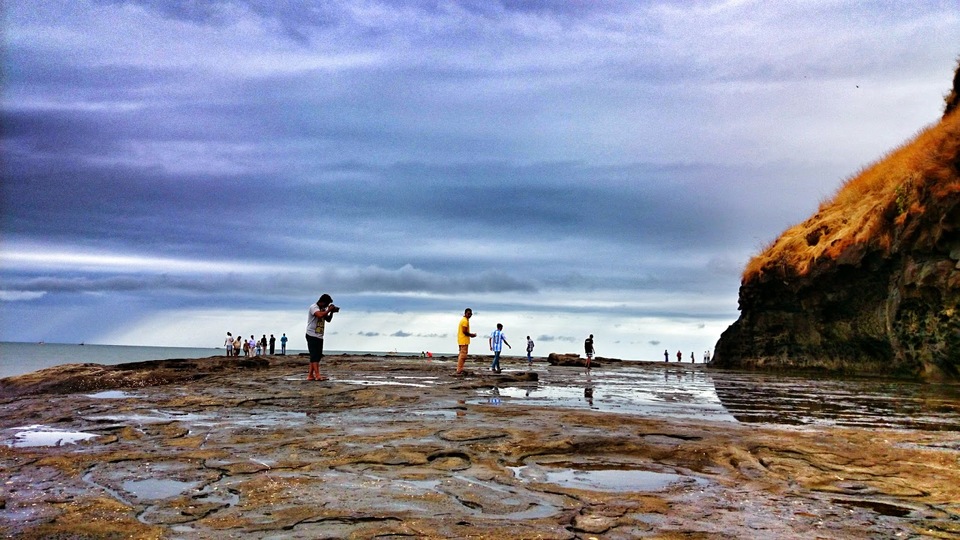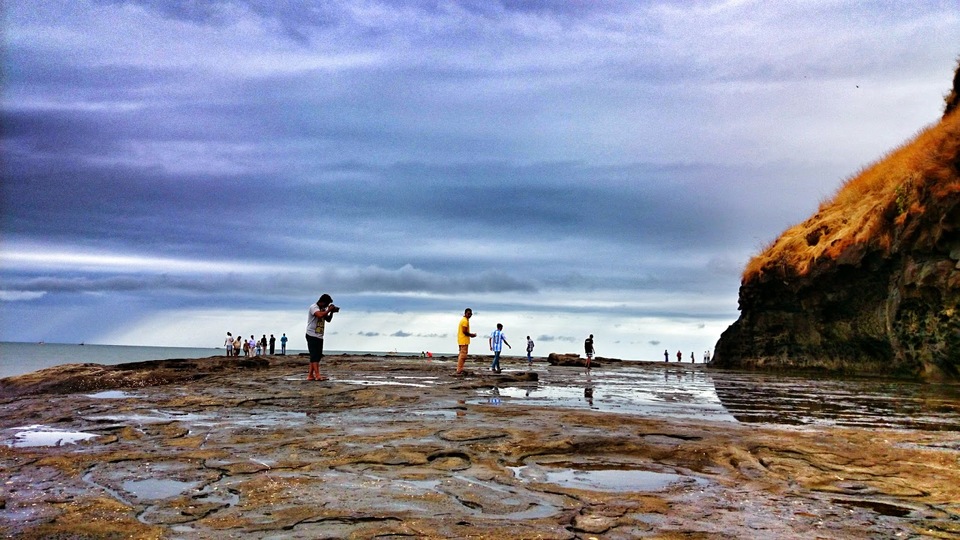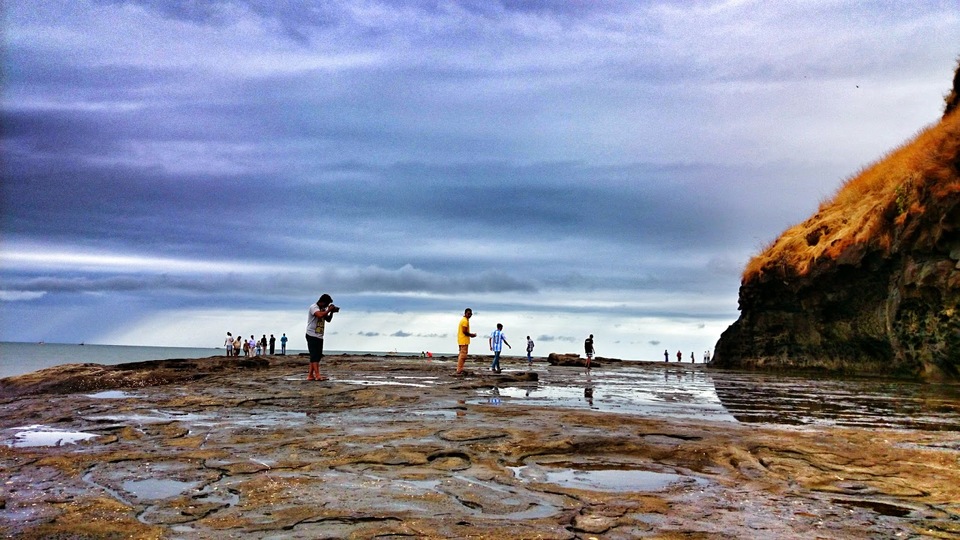 It's a Sunny, clean & long beach & because of low tight we got chance to view backside of Harihareshwar temple Photographs will explain in detail ;)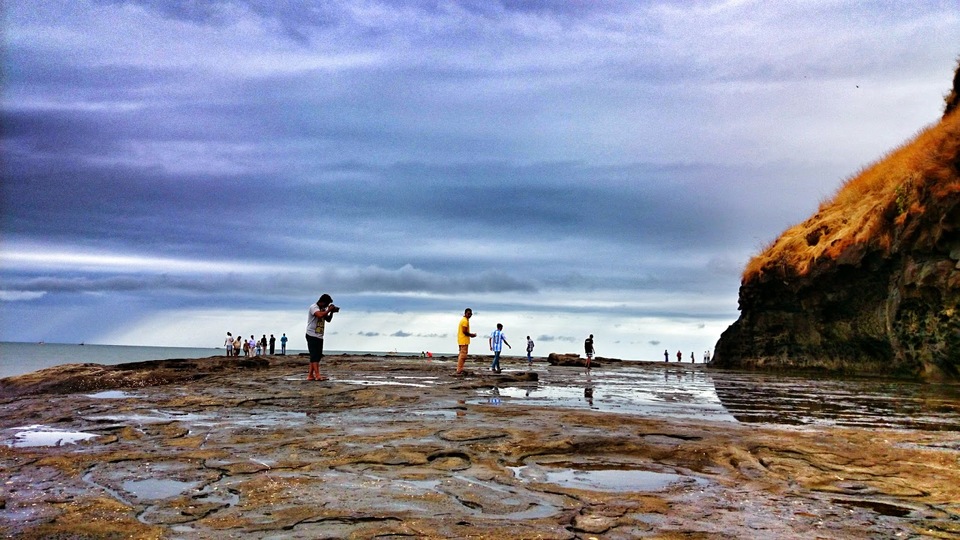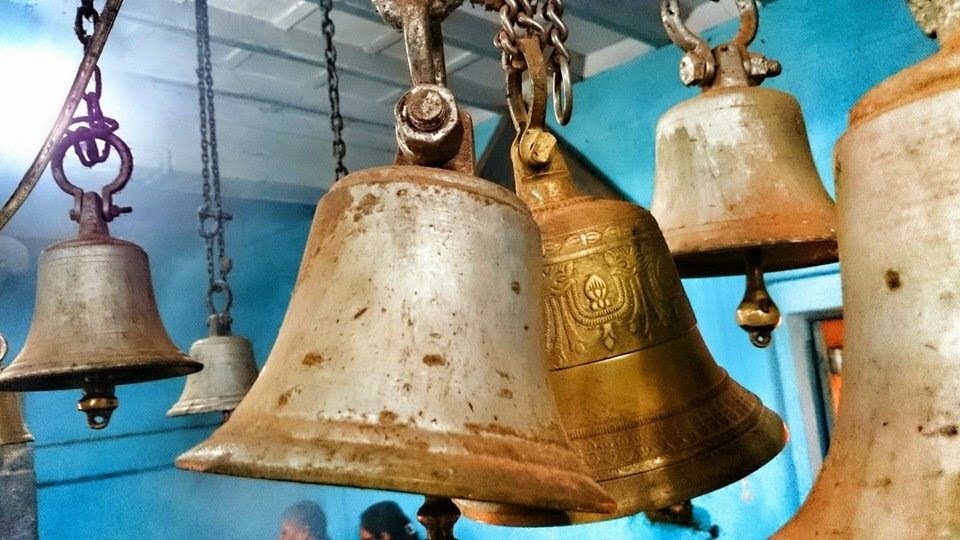 Harihareshwar is known as Kashi of Southern India. The hill near the seashore at Harihareshwar is also known as 'Harihar' or 'Pushpadri'. Once you reach Harihareshwar, anybody can guide you to show the way towards Harihareshwar Temple.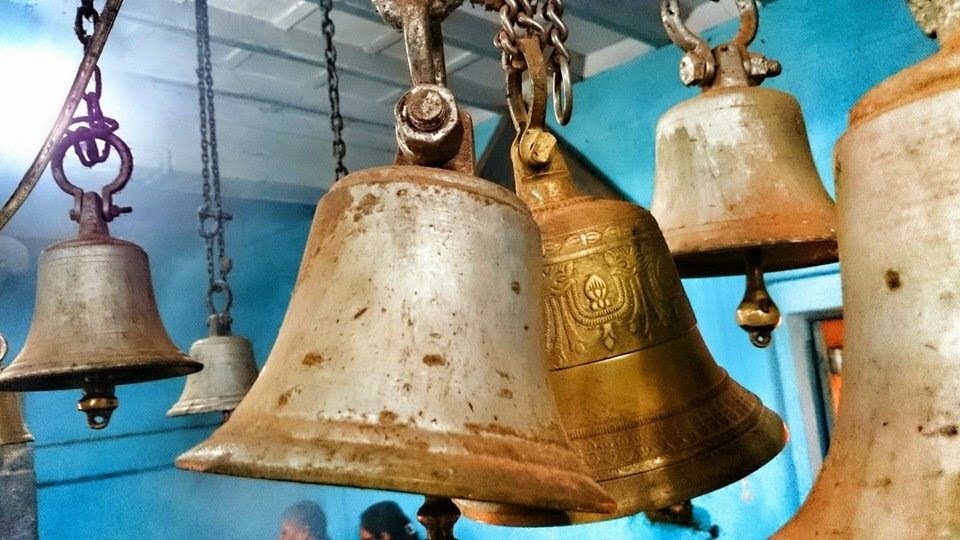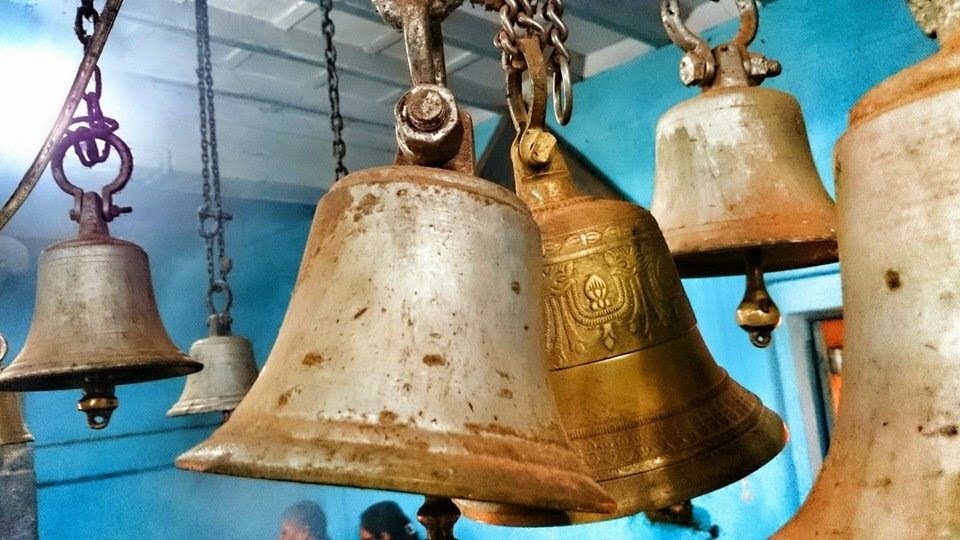 Overall it's a great weekend break at Coastal Maharashtra. Mad turtle festival, Sun kissed beaches, swaying palm trees and spicy seafood builds up the glory.
for more travel information please subscribe http://manish-patil88.blogspot.sg/
Happy Traveling !!