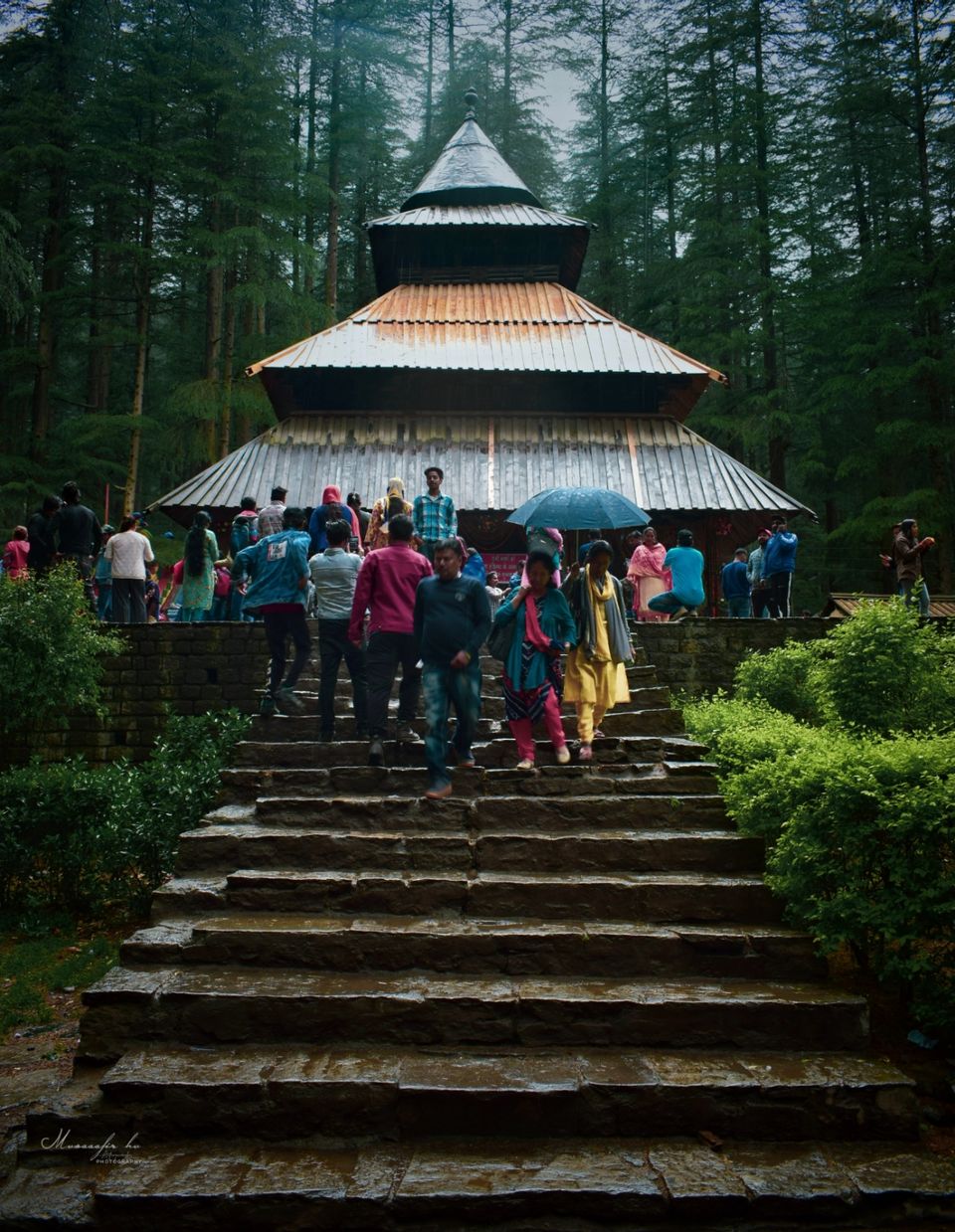 There are always some places in your list that are just awesome not because those are full of eye captivating views but because you feel so gud just being out there and enjoying.
Manali has always among one of my favourites, especially old Manali because it has so much to offer you, from finger licking cuisines to those stunning Starry nights. But Manali as one more thing to offer and believe me that is the most important part of any traveler who visits Manali.
Manali is known by Rishi Manu and also sometimes called as Manu aalya that signifies "City Of Rishi Manu", But Manali stuns you not just only by its Meadows, snow lad mountains, Villagers and Weather, one place has a historic Cultural heritage associated with it too.
That place is Hadimba Temple, beautifully carved, designed and designation of sacrifice and kindness, The Hadimba Temple was built in 16th Century by King Bahadur Singh. It is a Pagoda style Himalayan Architecture. It is said that after seeing the Temple for first time, the King was mesmerised by its Beauty and Grandeur and he ordered to amputate right hand of the craftsman, so that no such beautiful and fascinating temple be ever construted by him in future.
But as it is said that , you can't stop art and wind, The craftsman built Triloknath Temple in Lahaul with the same beauty and Grace, This made King's Blood Boil and he ordered to amputate his left hand too and after some time it is believed that King beheaded the Craftsman.