I choose this title because my first trekking trip to PRASHER LAKE was exactly like the trekking trip in movie.. Yes it was with 28 strangers.. And to add a cherry on the top, I was the youngest one among 28 people. So yes I do enjoyed the perks of being the youngest one, with lots of care and pampering..😜
We reached Mandi around 10 in the morning. All the group members were tired and hungry after the long bus ride through the mountains. So we decided to take a halt at Mandi where we had our yummy breakfast and some rest too.
After getting freshen up.. We boared the bus again to reach to the starting point of our trek. Bus ride through mountains with the craziest people is lot more fun.
This was my first ever trek and that too in the rainy season. The slopes were slippery. Whole trekking route was through the deepest jungle filled with lot of leaches because of the rains.
First trek + slippery jungle + leaches
Difficulty level was on peak for me, but thanks to my amazing and supportive co-travellers, they really pushed me n motivated me to complete the trek as I was ready to quit trekking in the middle of jungle. But luckily I didn't quit and made it to the prasher lake after 6-7 long hours..😍
The view was so mesmerizing . After reaching the camp site, trip leader treated everyone with delicious 'Pahado wali Maggi'..😍
After having some rest in our tents, everyone gathered for bonfire and ghost story sessions followed by dinner. And we completed the day with lots of fun masti and dance moves.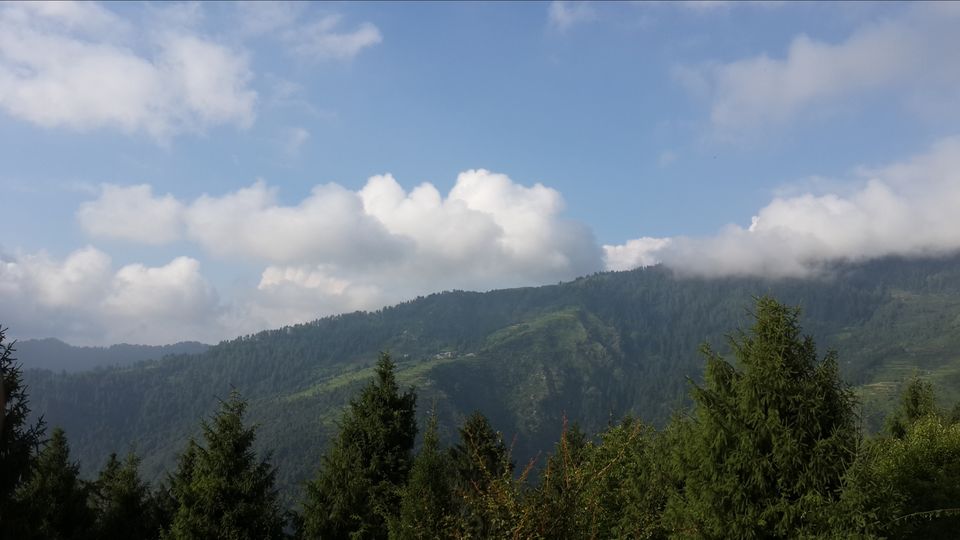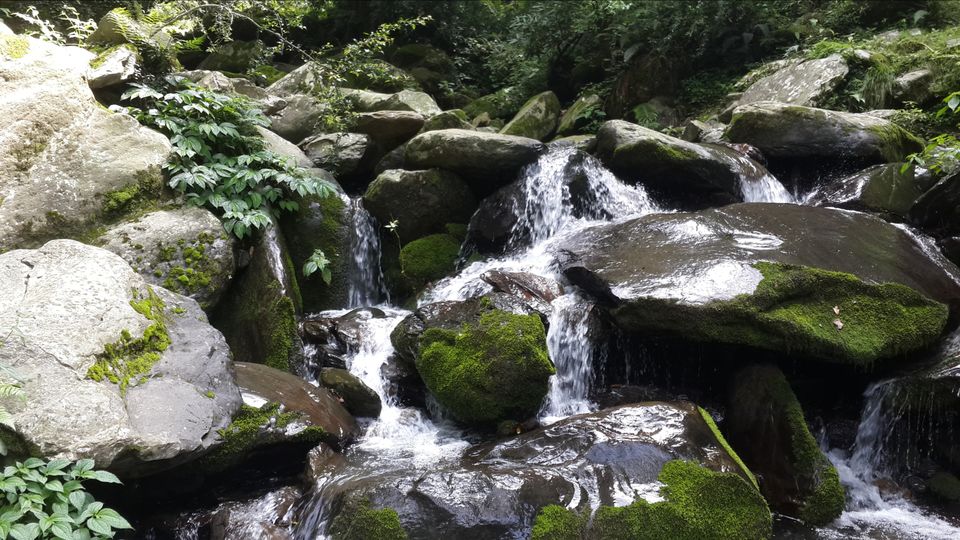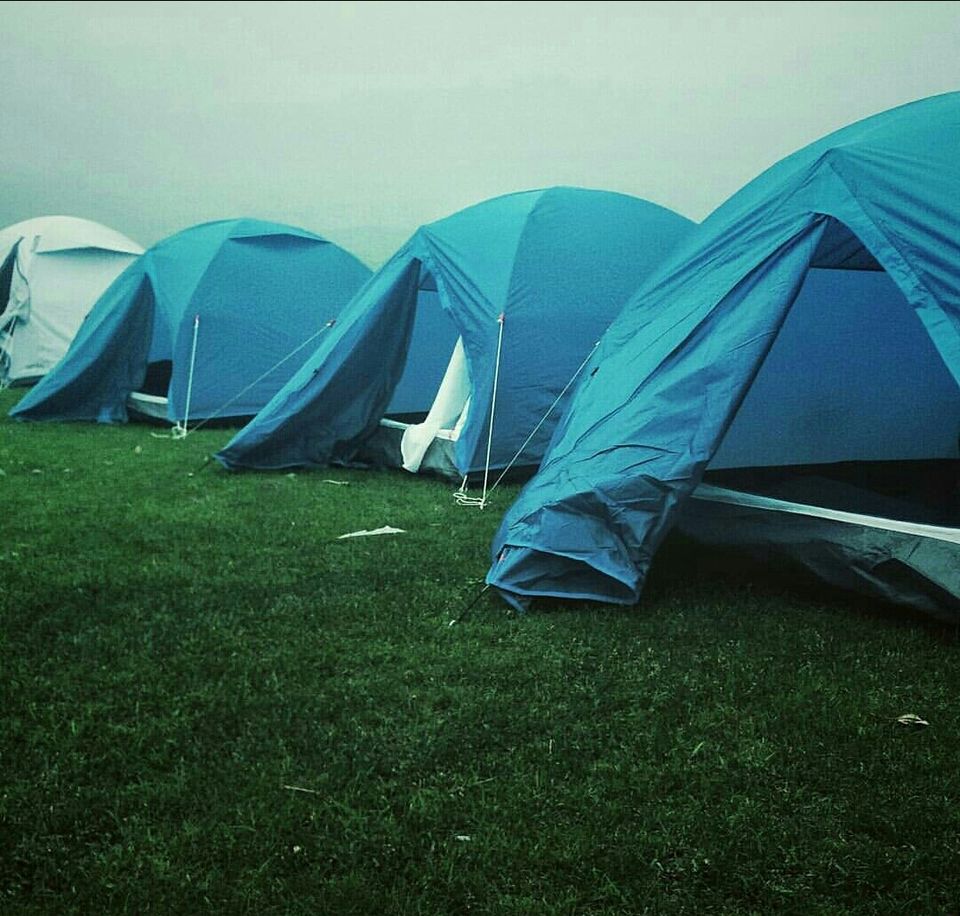 A bad day in mountains is always better than a great day in office.
Here I am having a gala time in mountains so you can imagine the happiness..🤗
Me and my new friends started our 2nd day by wondering in the search of washroom as there was a long queue for the washroom provided by the organizer. We finally found a restroom and a Maggi shop near the prasher lake. So after getting freshen up we ordered our Maggi n hot milk. Both things were mouth watering and comforting.
After yummy breakfast it's time for trekking to the highest peak over there. Out of 28 members only 10 was ready to climb the top. And surprisingly I said yes for this. I dnt knw why I said yes after having a horrible yet awesome experience of trekking the previous day but I was ready to climb the top with excitement n enthusiasm.
It was really tough as it was a foggy day there.
But the view of the lake from the top was amazing. So it was worth it.
After getting back we visited the famous Pagoda Temple there and packed our bag as it was time to say goodbye to lovely mountains.
We boared our bus and started our return journey because office was waiting and Monday is on its way.
Yes reality sucks..🤣