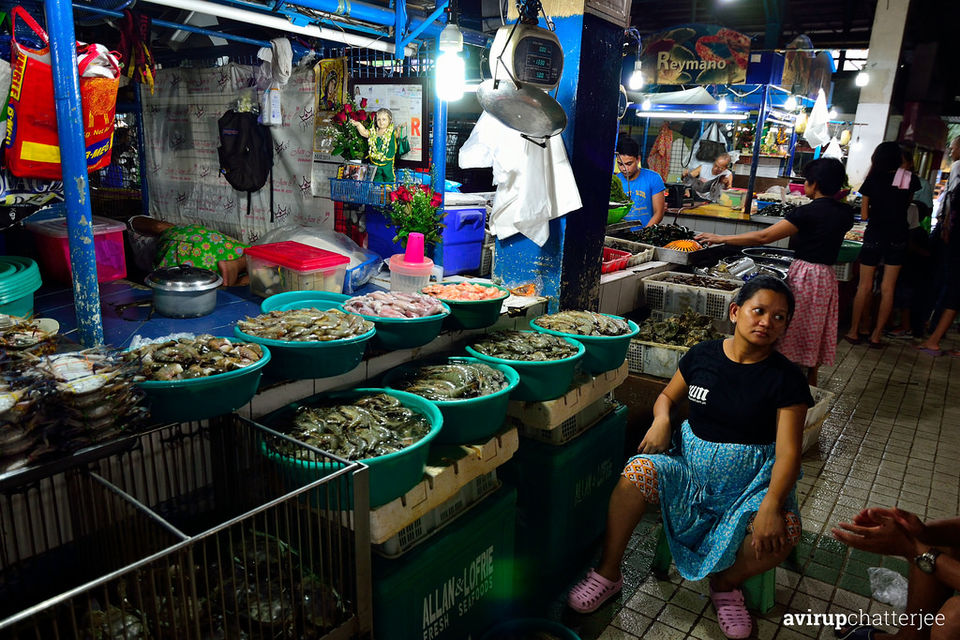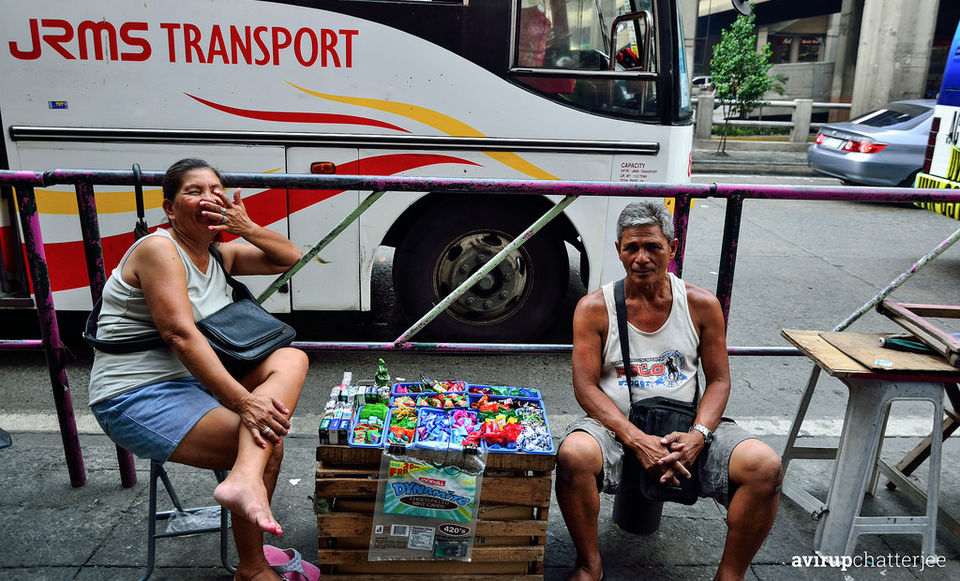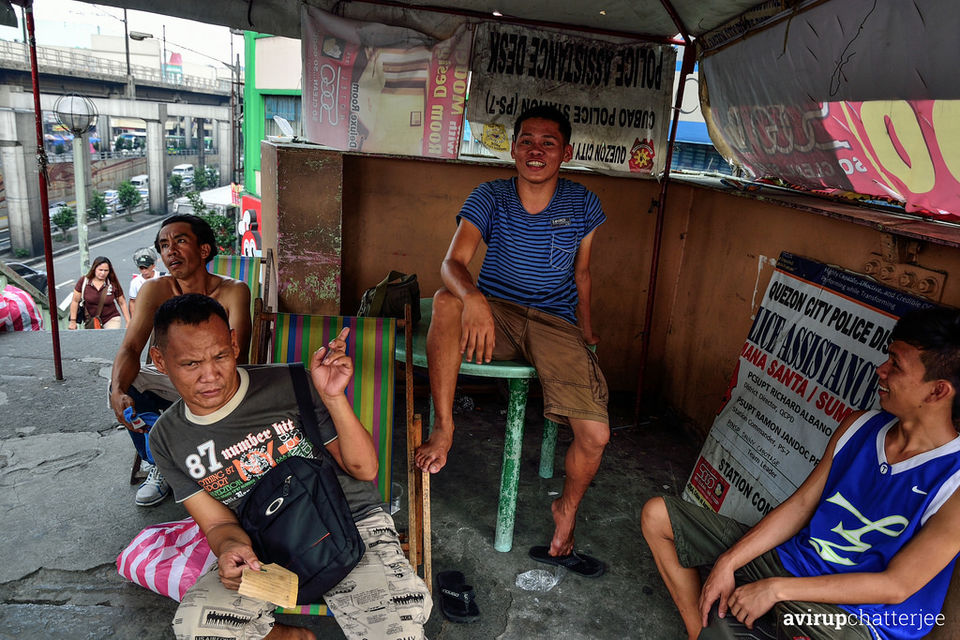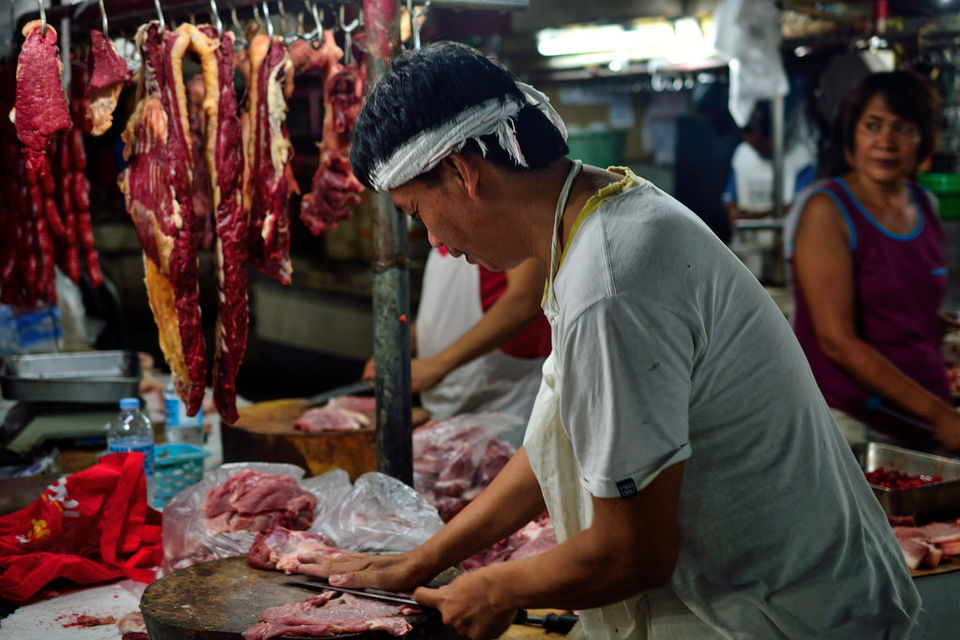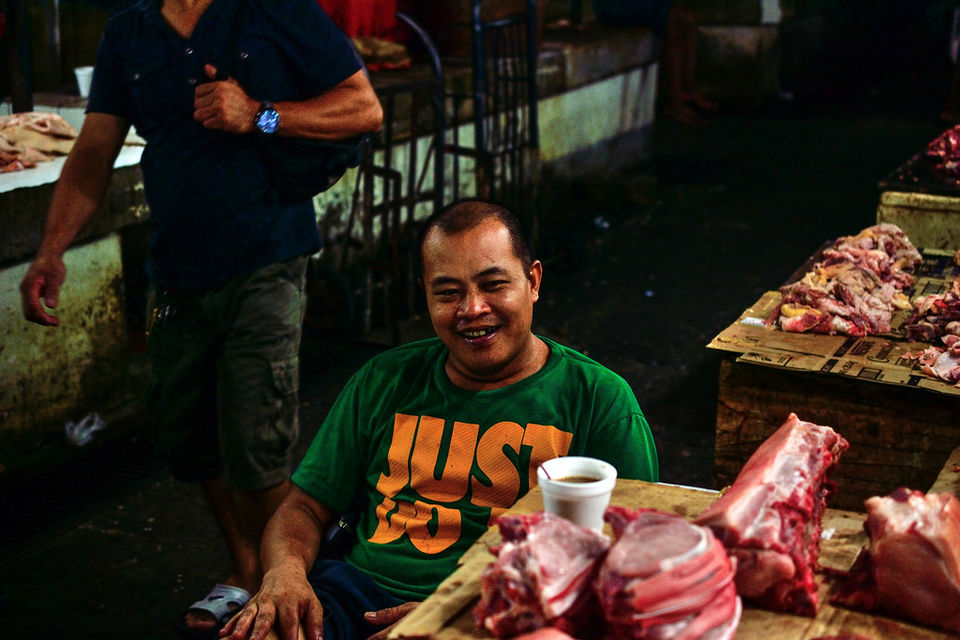 Cubao Farmers Market is one of the most interesting places I have visited in Philippines. It's one of the biggest market places in Metro Manila where you can buy fresh groceries at reasonable price. I was eager to taste some lamb during my stay in Makati.
I tried several markets in Makati, but every time I had to come home empty-handed as lamb and goat meat is not very popular in terms of availability in Makati. While I am not declining the possibilities but somehow I never came through any shop for goat meat/lamb. But I was always hopeful about it and there you go. BAM!!! Finally it's Cubao Farmers Market.
Basically I don't consider myself as greedy guy, but I wanted to taste it so badly and apparently I have started asking my friends about it. When it's comes to food I am a typical Bengali guy and honestly I love Goat meat. You might be thinking "What the hell", "Is this a post about Goat meat ? Are you kidding me". Well, No it's not but I felt I should mention the connection and how I found out about this place.
The market is very spacious and placed near to Cubao MRT station. At first sight to the market I loved it. People are selling a lots of fresh and green vegetables, fruits, fish, seafood and of course the meat. It didn't take me lot of time to discover that shop. I was skeptical about the freshness of the meat, as I was pretty confident that it's not exactly a very popular choice of meat around. But after cooking it's was pretty good. The preparation was "Mutton Kasha" and boy what a dish it was. Sadly I don't have a picture of it.
Fortunately I brought my camera with 11-16mm and 40mm lens to the farmers market. As its indoor market and not the open one, hence the light was not bright. Frankly there was a time I was struggling to capture portraits. Generally I don't wanna to go beyond ISO 800 on my D3100 as the photos comes out very grainy and moreover I am of not a fan of on camera flash, so I just kept my hand as stable as possible. The output was not bad.
Later I came to know that market is very popular, and some of my friends do their weekly grocery from that place.
How come I didn't know about this place even though I am staying in Manila for more than 6 months. Well, let's not nag about it. I found it and I loved it.
I talked to few sellers out there. Everyone was excited to see an Indian is taking their photos. They are also having fun seeing me carrying camera and asking almost everyone for photos. I was quite happy to provide them the memories of their hilarious character. My purpose was done though. The best thing I liked about the whole place is the people, they are always laughing, cracking jokes, asking me to show their photos. They are enjoying their work, isn't that's the best thing ? I am jealous of them.
I was observing them very closely before started shooting. They are fun-loving guy, they are enjoying their work, may be more than anybody I can think of. How many places have you seen people are working and laughing or having some fun while working. I am sure not many. There were some cases when few of them asked me not to take their photos. I respectfully accepted that and moved on.
I was there for couple of hours to buy some meat and vegetables. I generally don't carry my camera when I go grocery shopping. But this time I made an exception and I am happy I did.