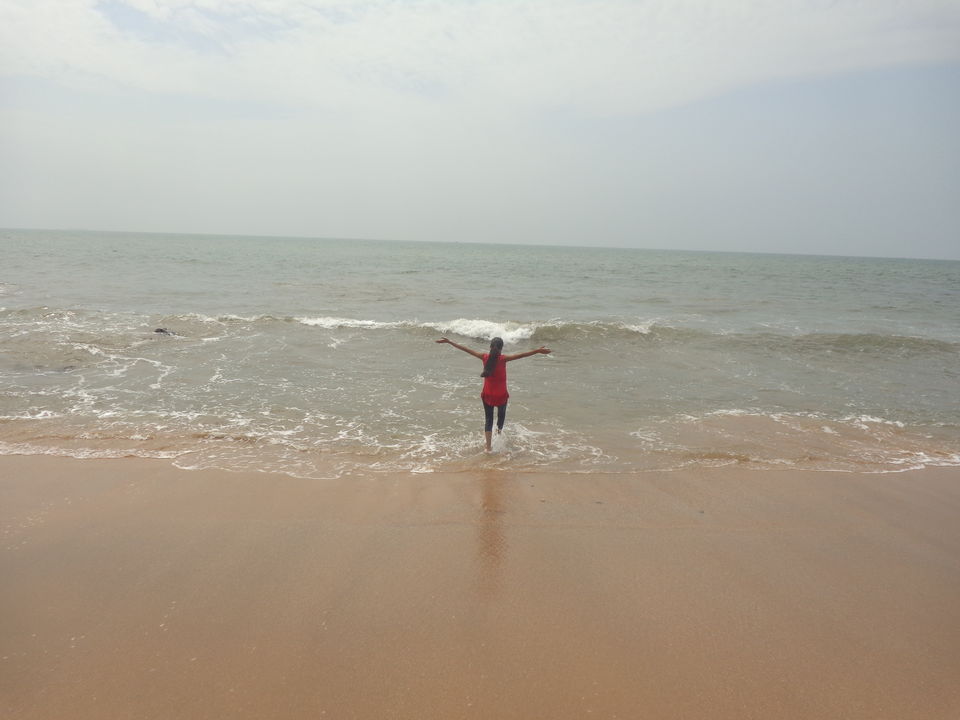 Goa.. One of the best Hippies place in India. A state where women can travel solo safely, no one is judged over their clothes sply Indian girls and a state of open minded people. Goa is best state to holidaying in India.
Long back, it was actually my first ever trip with my frnds. Yes, it was Goa..!! I myself was surprised when somehow i was able to convience my parents for it. Frankly speaking, by the time they agreed, all my frnds had already booked their flights from Delhi Goa and when they tried for me, flights were gone. I was now damm sure that i am not going to visit this place with them. Then, i checked the trains and voila, i got seats. It was a solo trip First from Delhi to Mumbai (in Garib Rath) and then from Mumbai to Goa. In the mean while, i had got chance to visit my cousin in Mumbai and spent a whole day with them. It was like cherry on the cake.
I reached mumbai in morning (Borivali). My brother picked me up from there and then i spent my whole day with my sister in law and my nephew. It was an amazing day. In evening, they took me to Mahalaxmi temple and Hazi Ali. From there, they dropped me to Station and i caught my train to Goa.
Next morning, i was in Goa. I got down at Madgaon and from there i took a bus to someplace (i forgot the name) where i had to met my frnd who was reaching their from Pune.
We two reached our Hotel near Anjuna Beach (The Banayan Soul) It was an amazing place to stay with a huge Banayan Tree in back with a Library in it shed. Wow!!!
4 of our friends were coming from Delhi and their flights were delayed so we two, visited the Anjuna Beach in the meanwhile. Since, i was travelling for very first time, i was too excited.
We saw the flea market of Anjuna and reached the beach. :)
Frankly speaking, i had no camera that time and i was not into photography but we clicked few pics from my frnds cam and i am sharing them.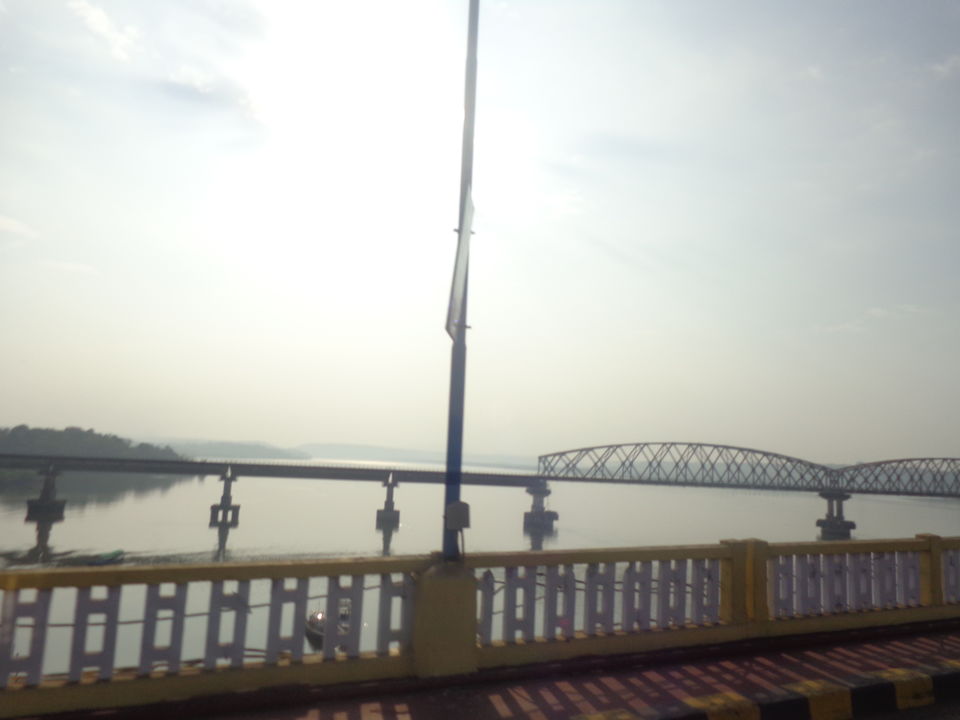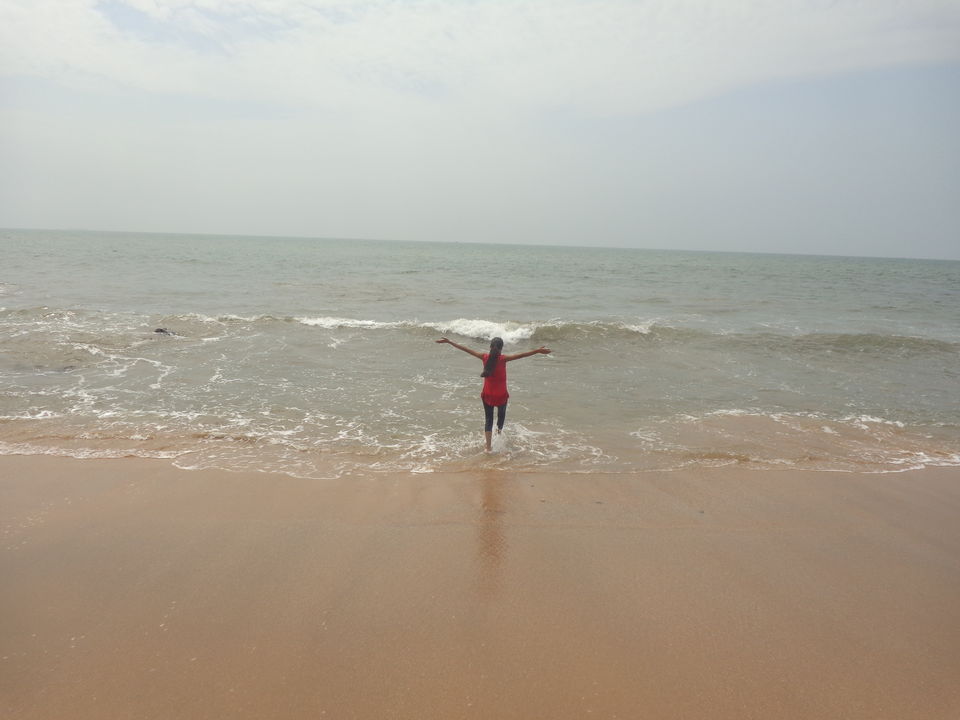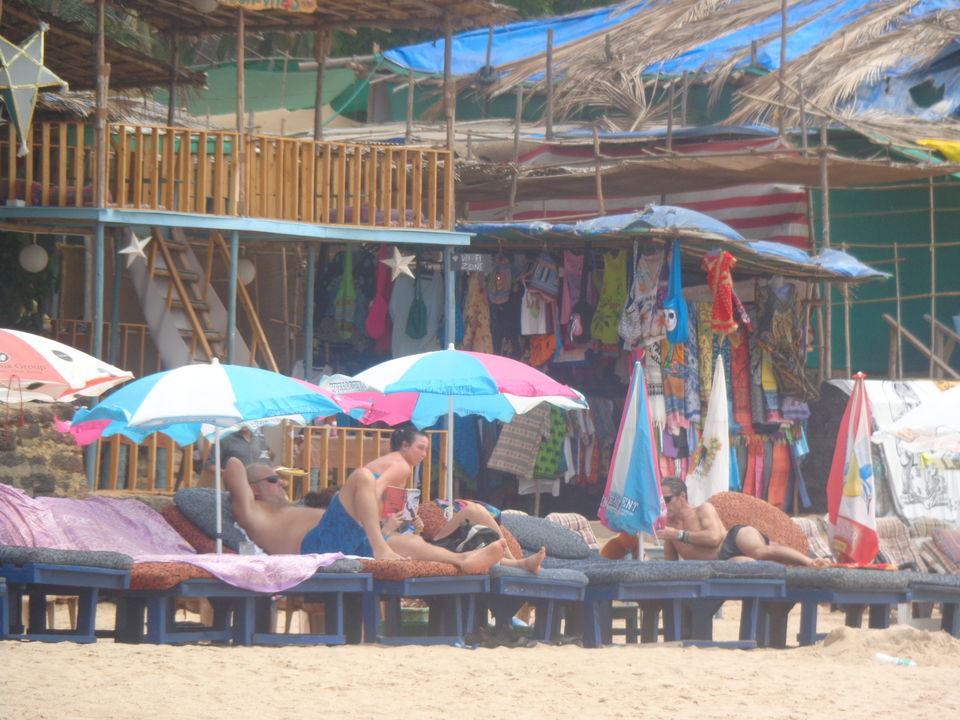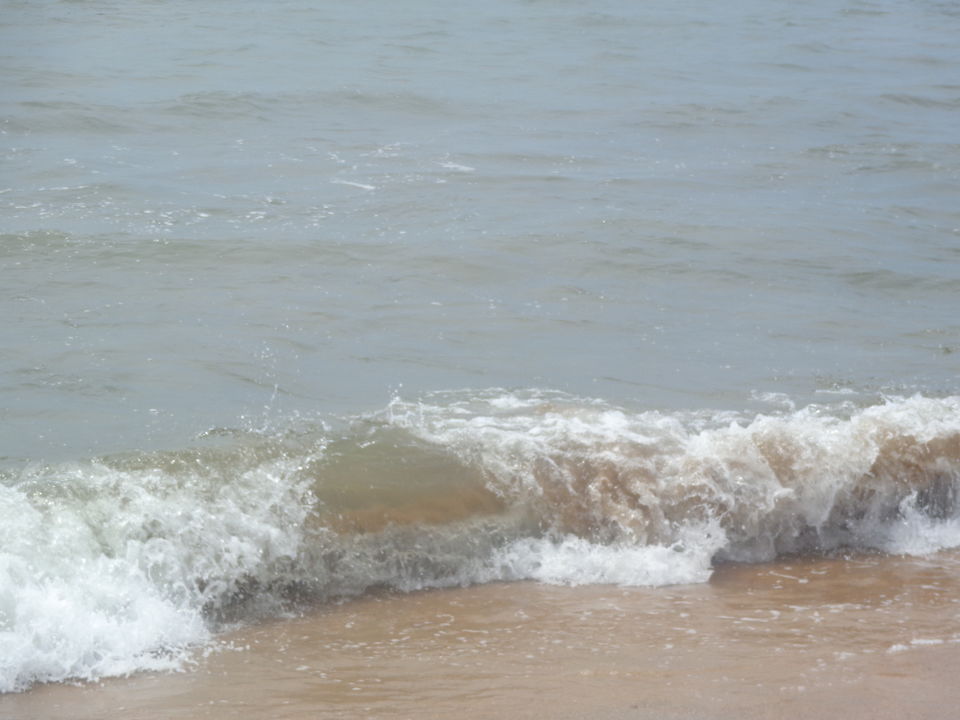 Beaches do something to us..isn't it? One feel so relaxed like they went in meditative state. The sound of waves crashing are so calming to mind and heart. Blue skies, smell of salty water and relaxing on beaches does something at least to me. We sat there watching the waves crashing furiously on beach and enjoyed this music for a while while eating light refreshments as we were damn hungry :P
If you are visiting Goa, do visit this gorgeous beach. It will be a nice experience.