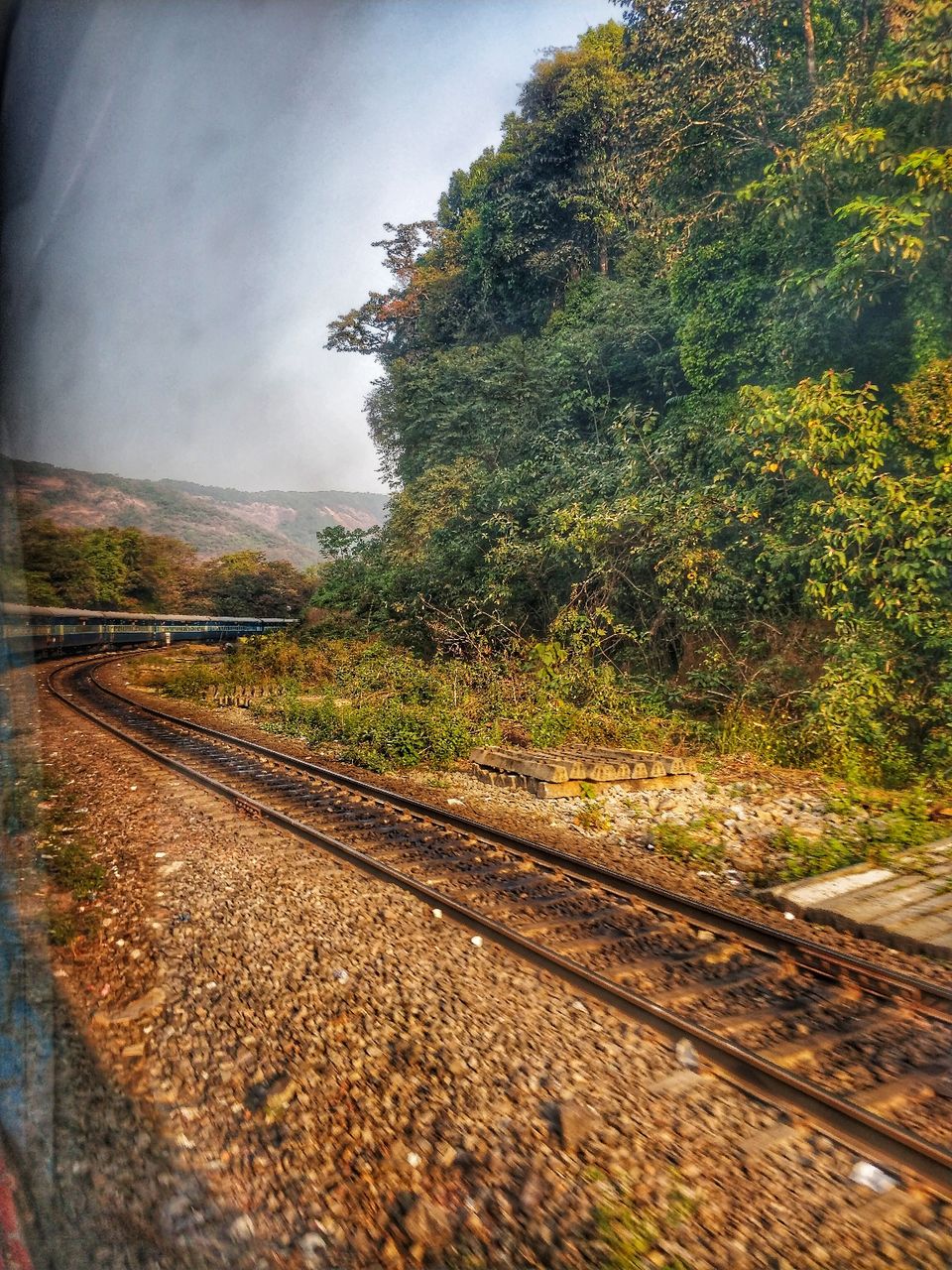 We checked into our Club Mahindra hotel, explored the hotel, had a sumptuous breakfast and started for Cavelossim.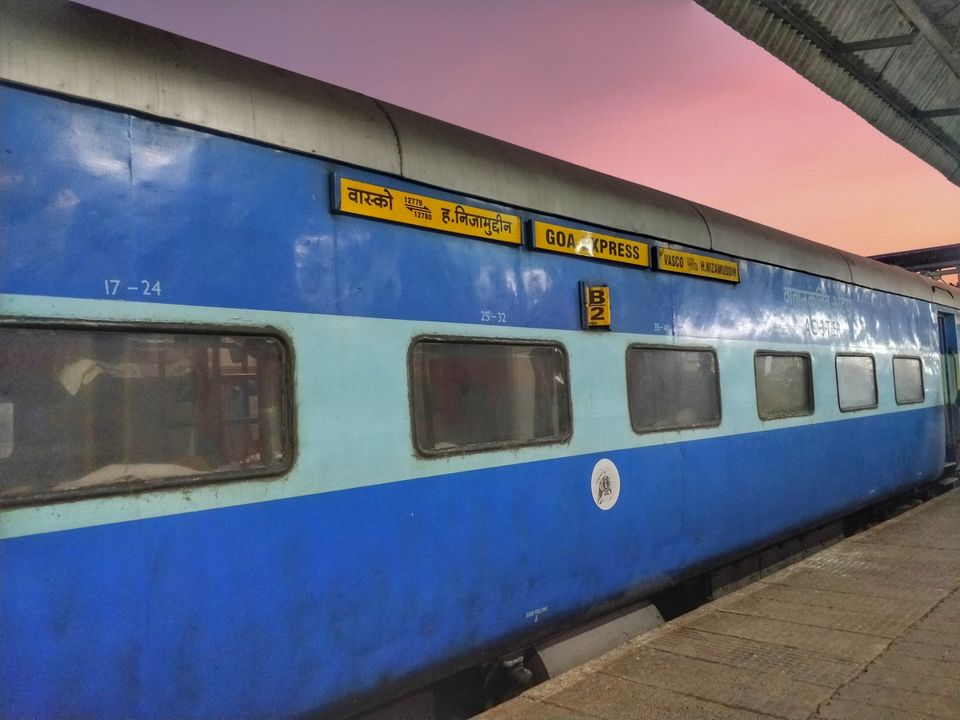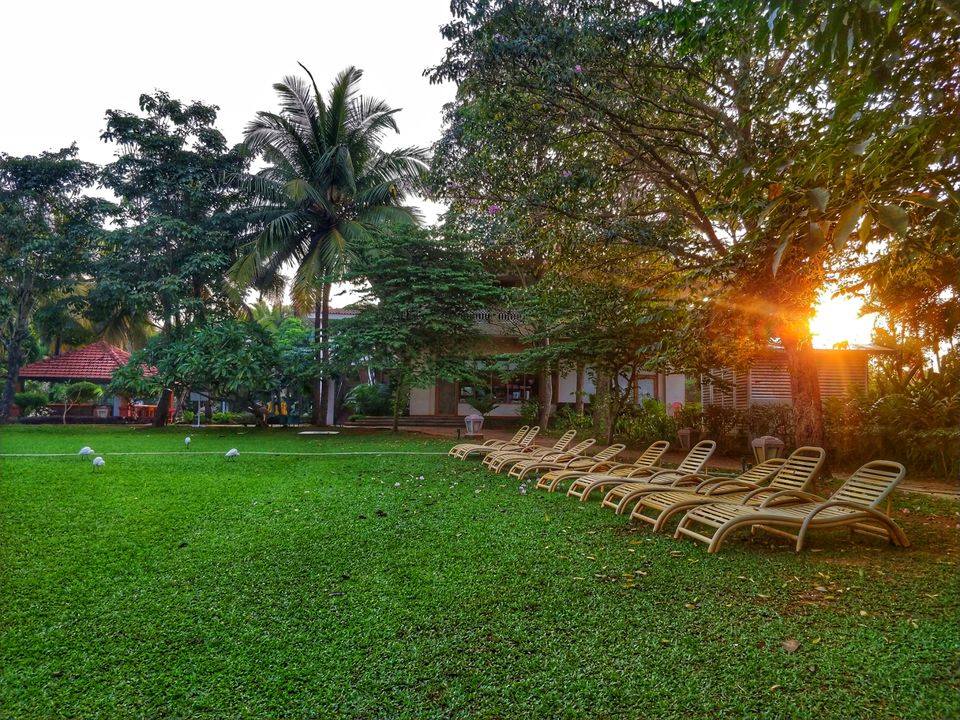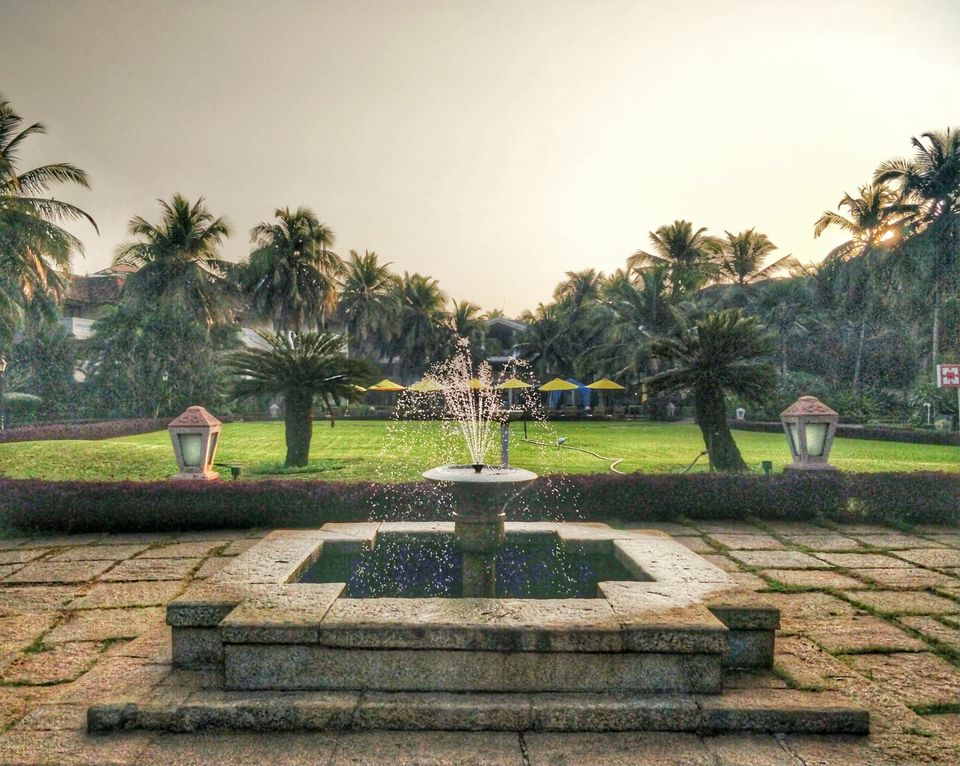 We wanted to travel to someplace cosy and serene and chose South Goa. We also travelled by train this time to have a more relaxed journey.
Our motto was to disconnect, relax, enjoy and cherish the moments of our wedding which happened four years back.
Yes..to celebrate our anniversary.
We started from Pune in Vasco Goa Express on 3rd Feb and reached Margao station on 4th early morning.
It was followed by a cosy late lunch at Fisherman's Wharf.
Here you must must try : (Pure non-vegetarian alert 😋)
1. Wharf special seafood soup
2. Panco Crusted Crunchy Prawns
3. Rechado Masala Pomfret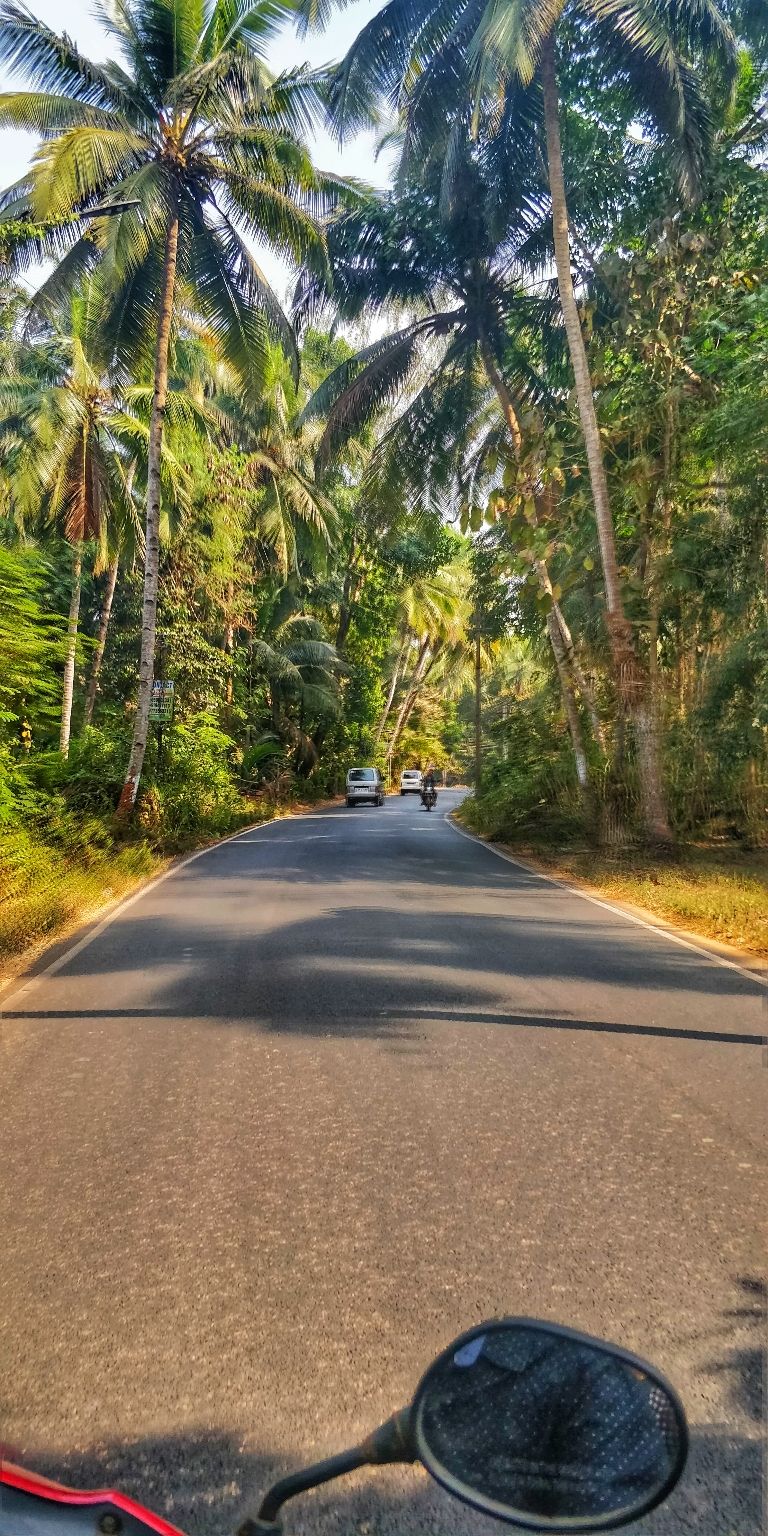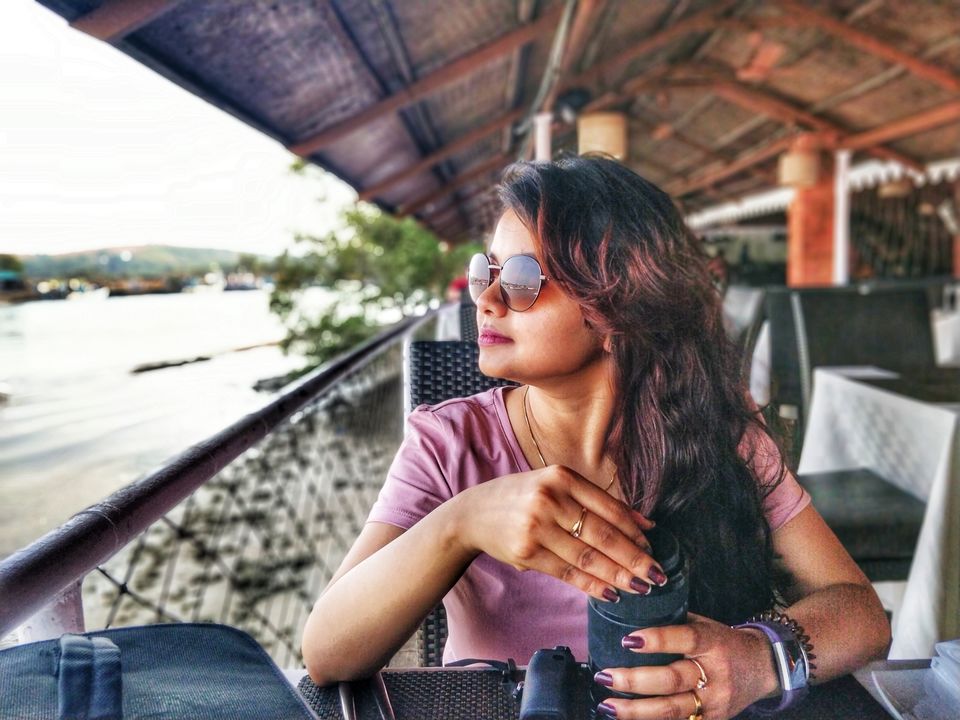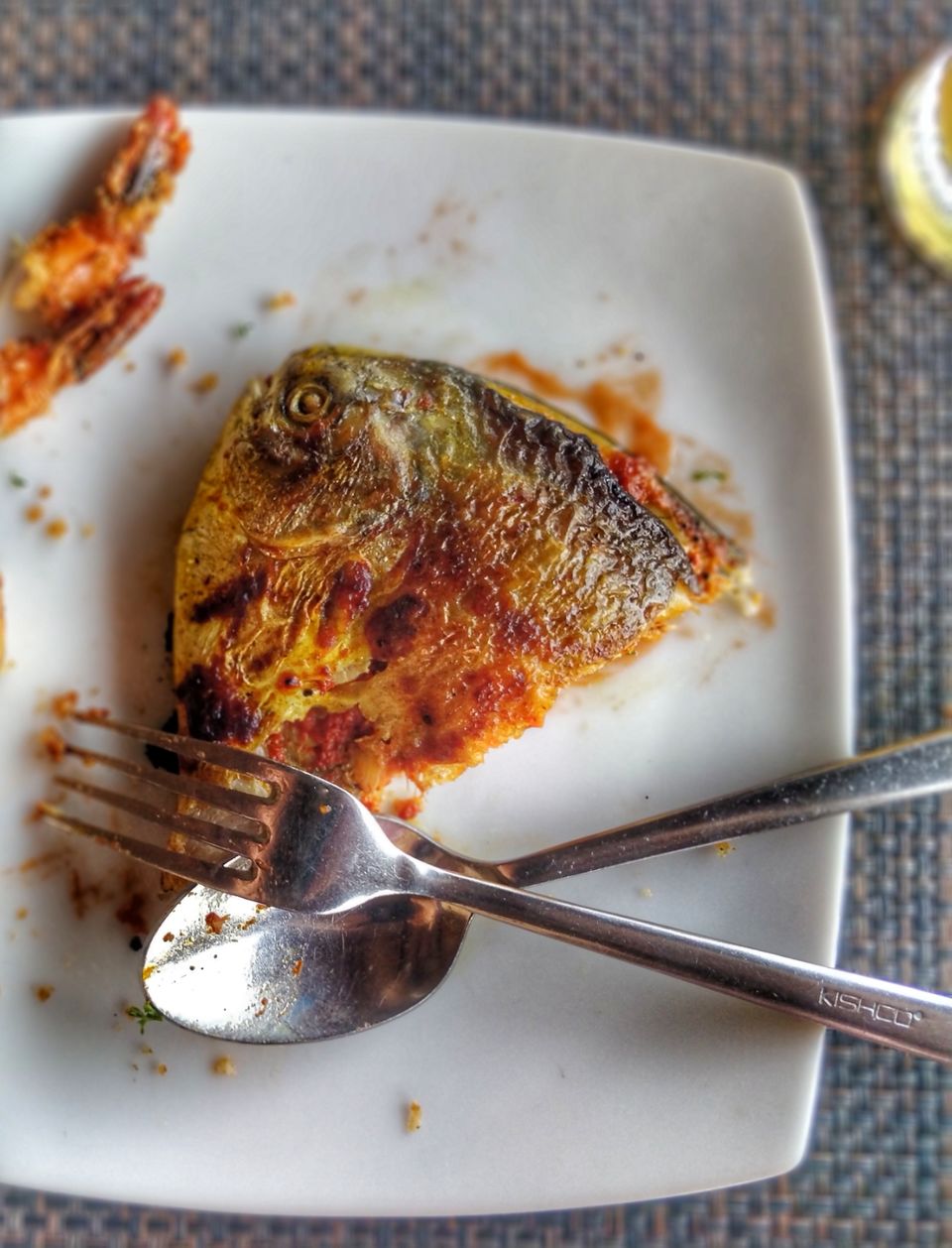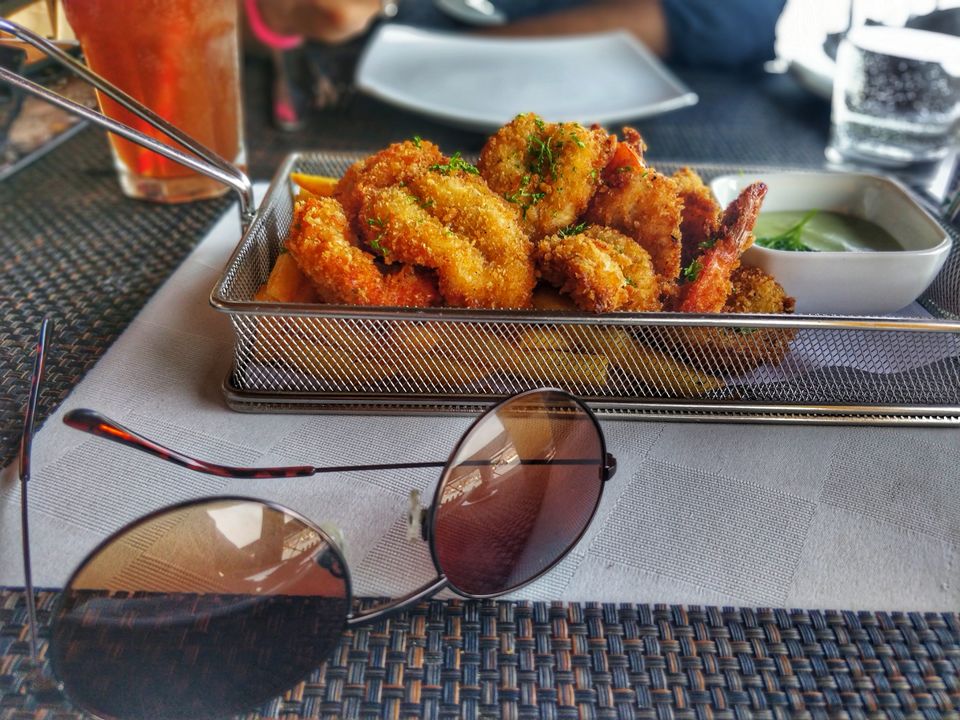 After the seafood indulgence we headed to Varca Beach for a splendid view of the setting sun.
The beach is undoubtedly clean, very less number of people trolling over the white silver sand.
I was not able to stop myself from clicking pictures.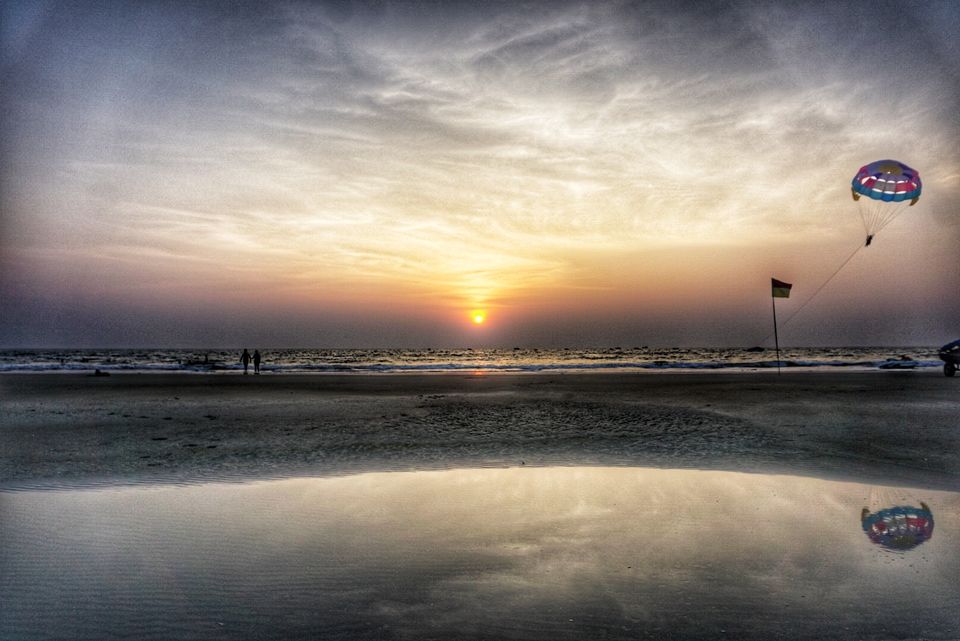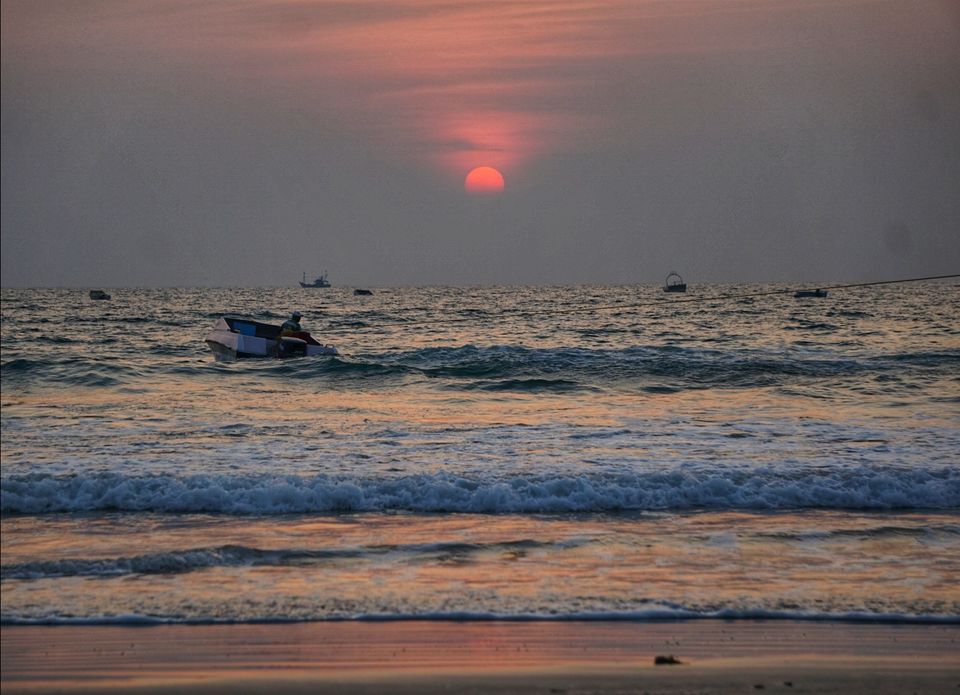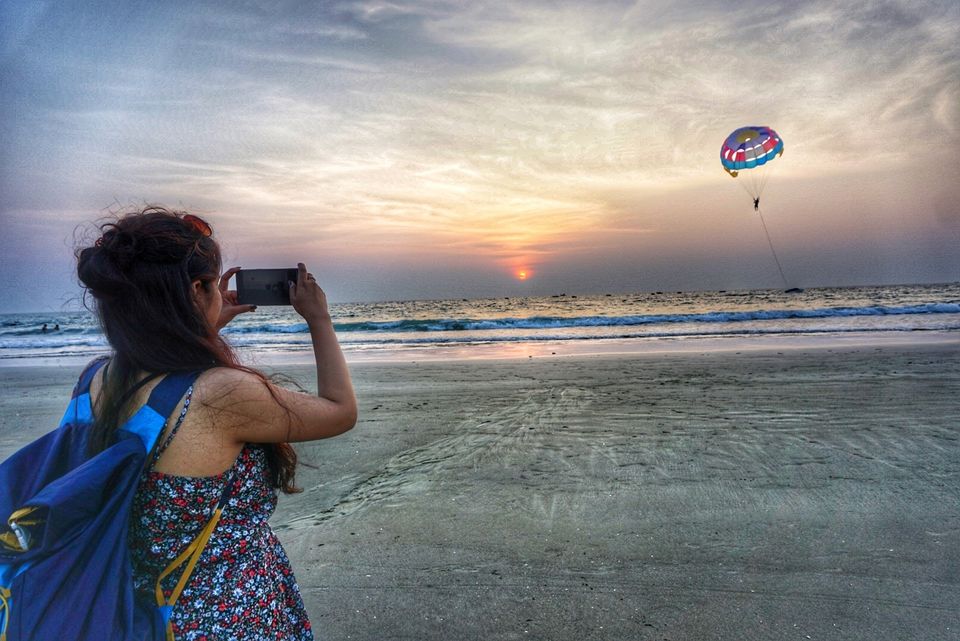 We wrapped up Day 1 with having Goan King Fish Curry and Steamed Rice at La Terrazza restaurant of Emerald Palms.
This being a relaxing trip, we thought of covering only few beaches but relish the Goan cuisine to the fullest.
So we decided to sunbath at Colva and then view the sunset from the beach famous for Bioluminescence... Betalbatim beach.
Colva is beautiful and the shacks are droolworthy. Some pictures below...
What vibrant and what energy at the beach !
You can have seafood and enjoy the aqua blue ocean sipping your favourite draft beer (psst...please drink responsibly adults !)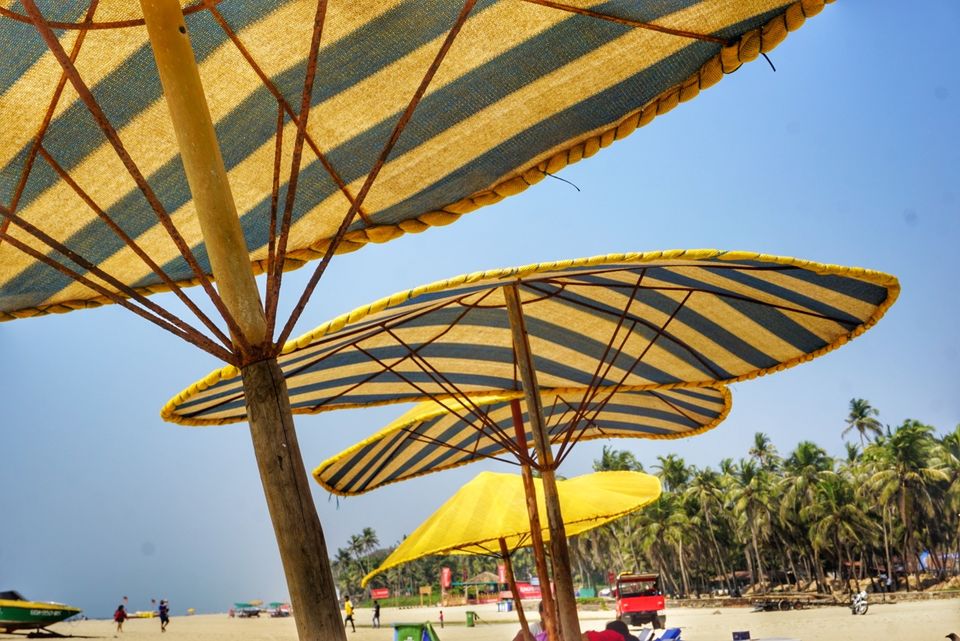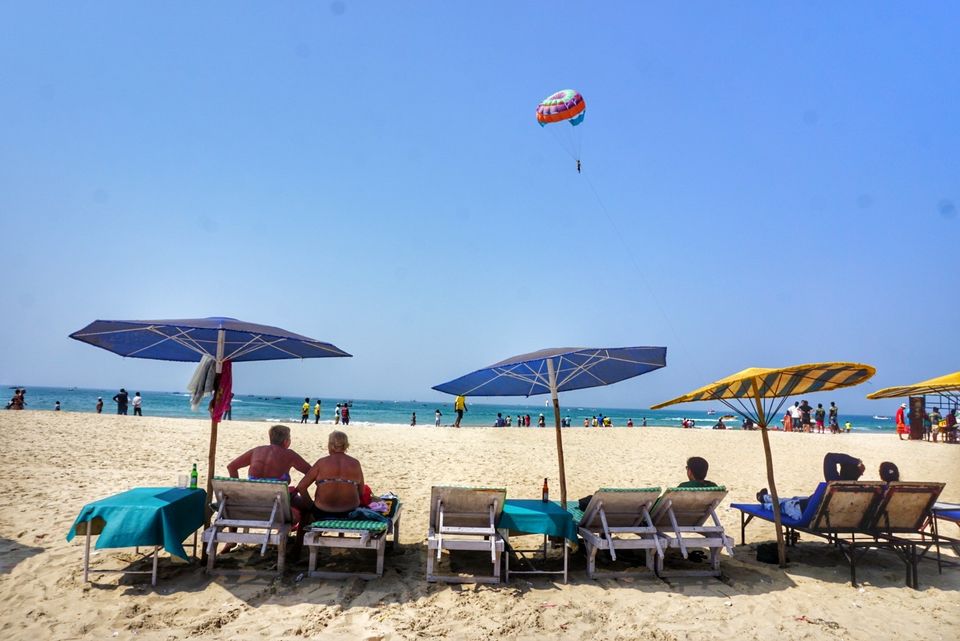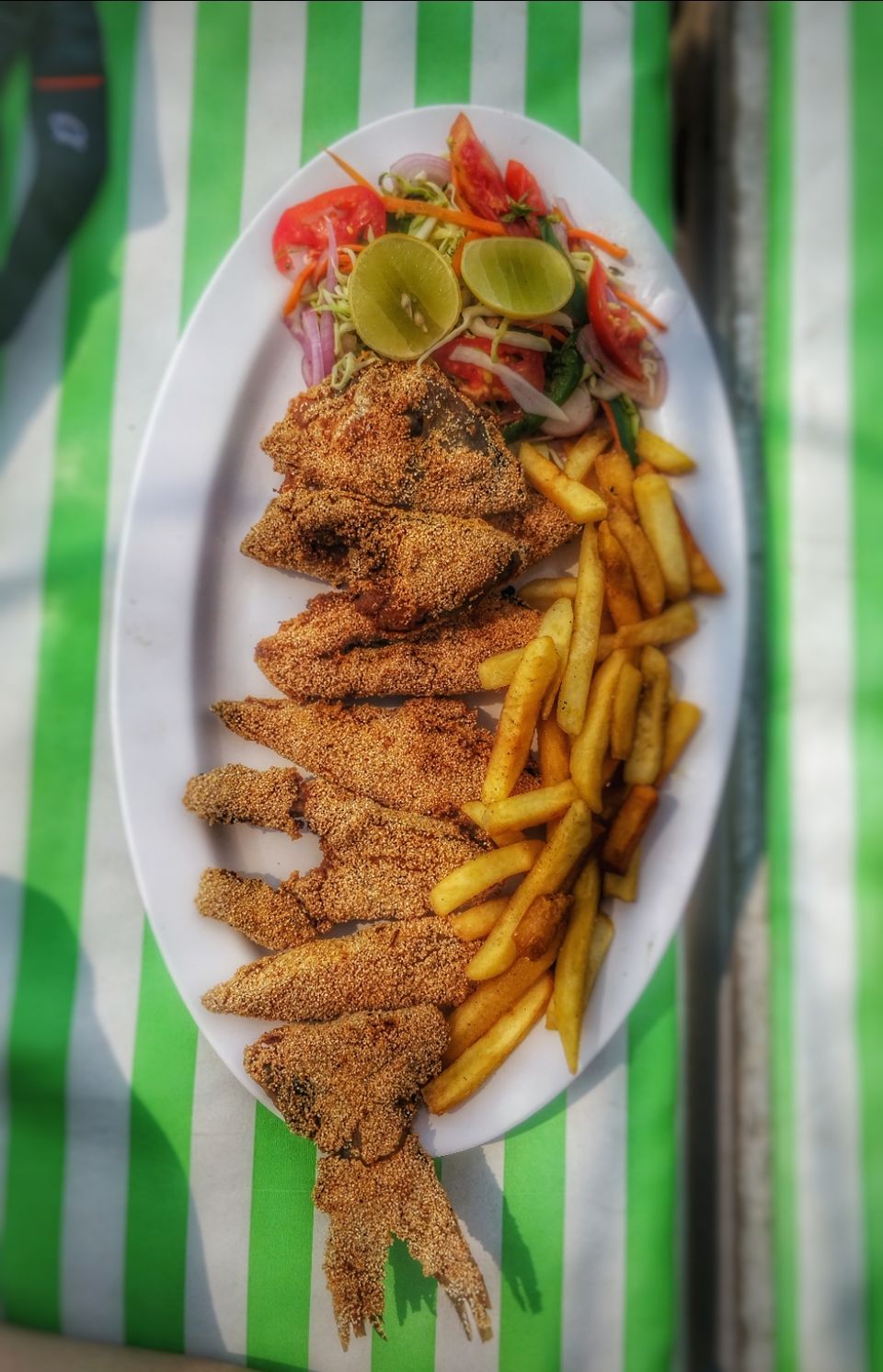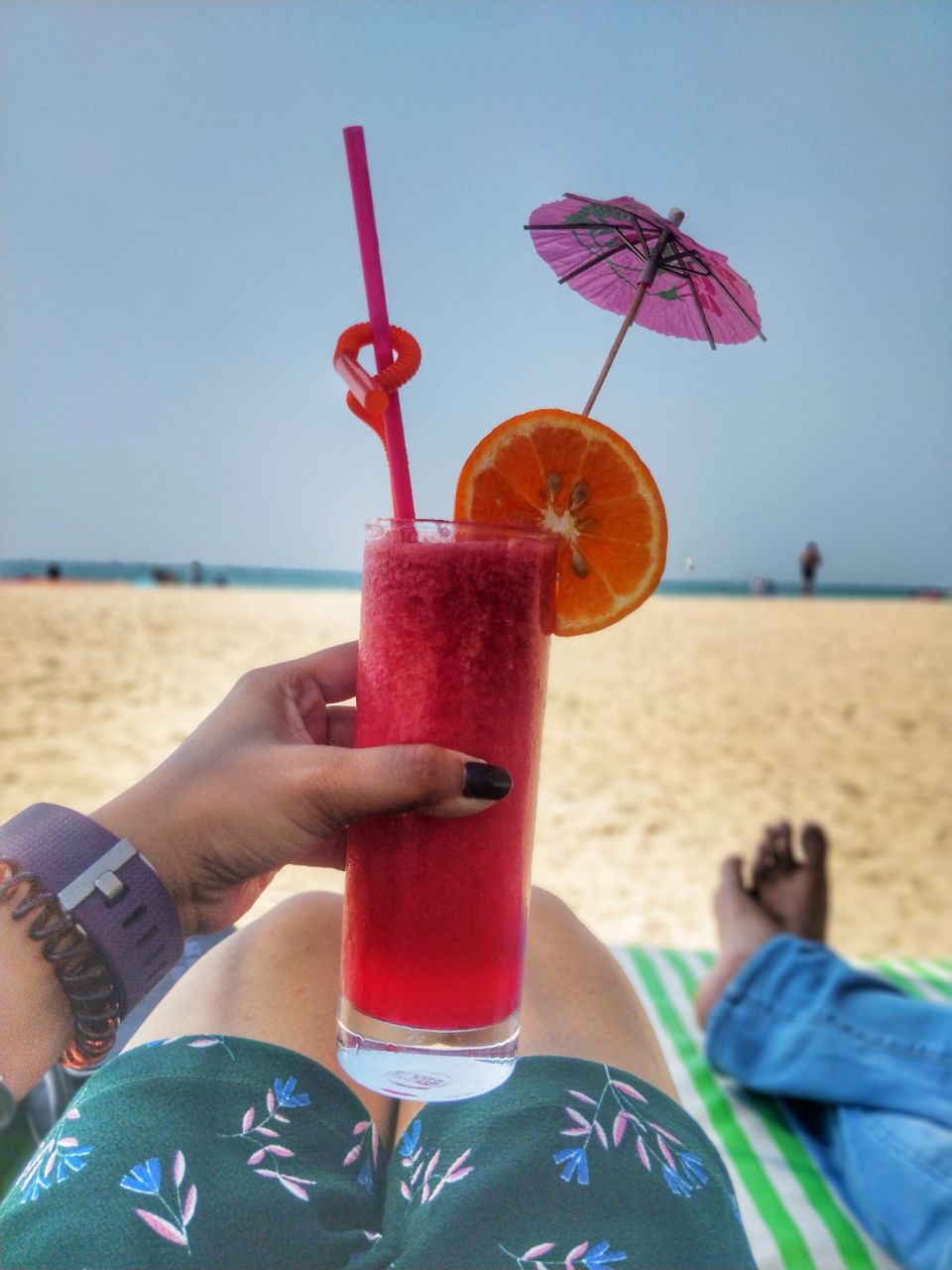 I had to go to this beach because I read so much about the Bioluminescence event during sunset.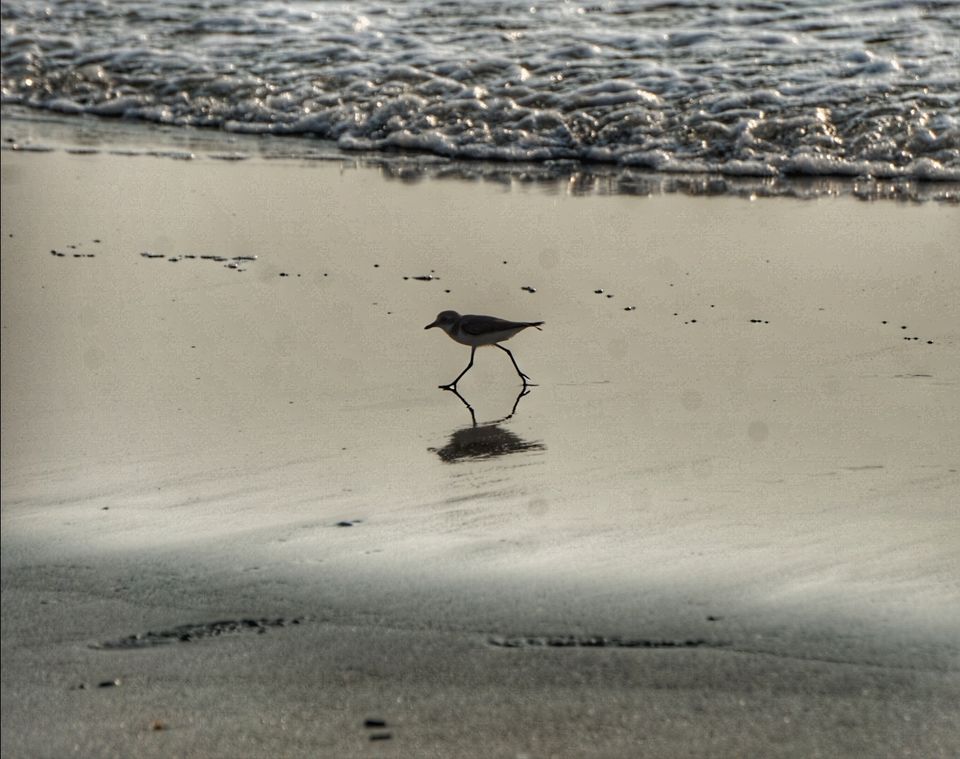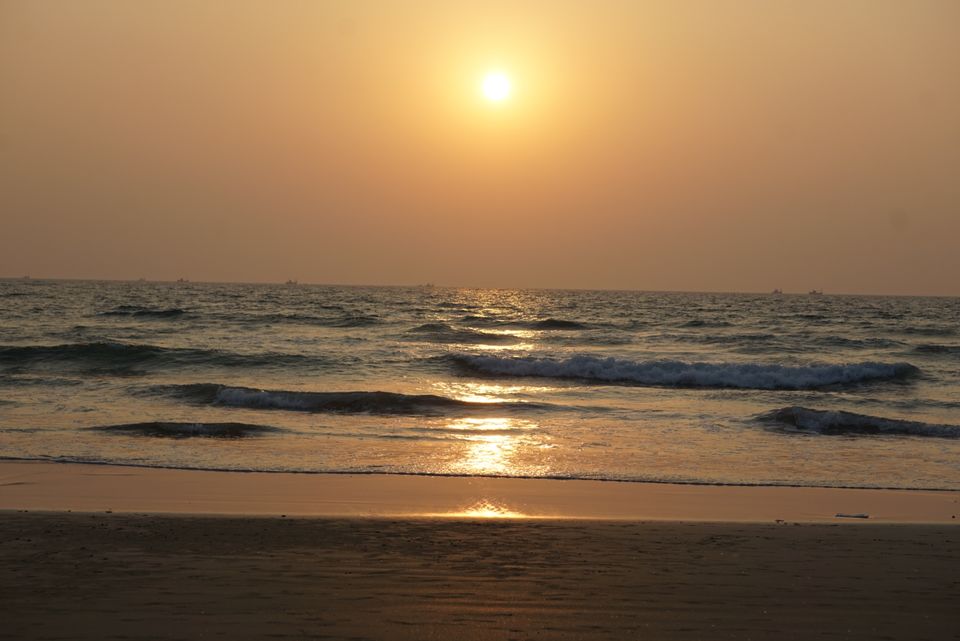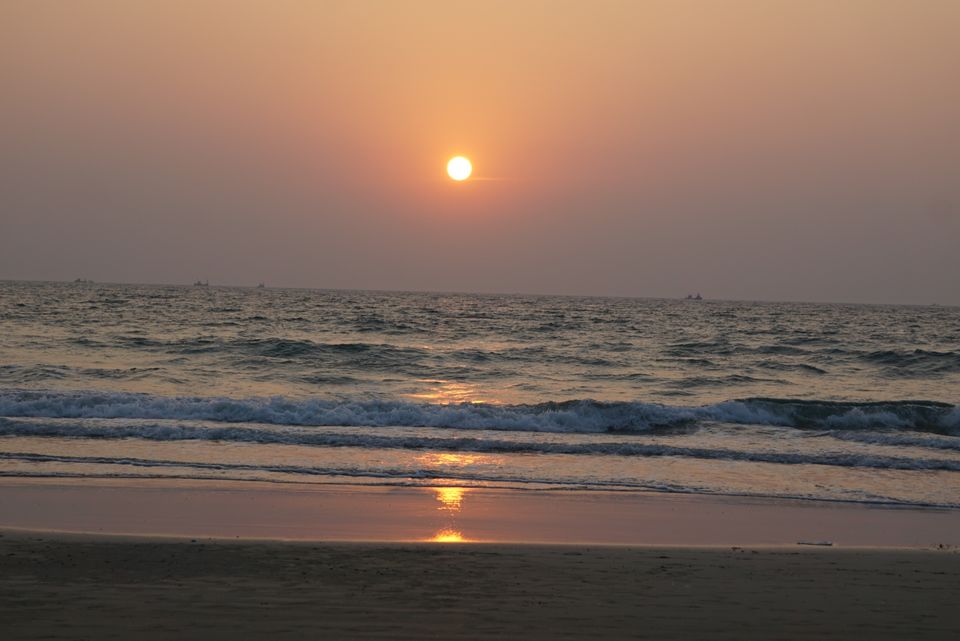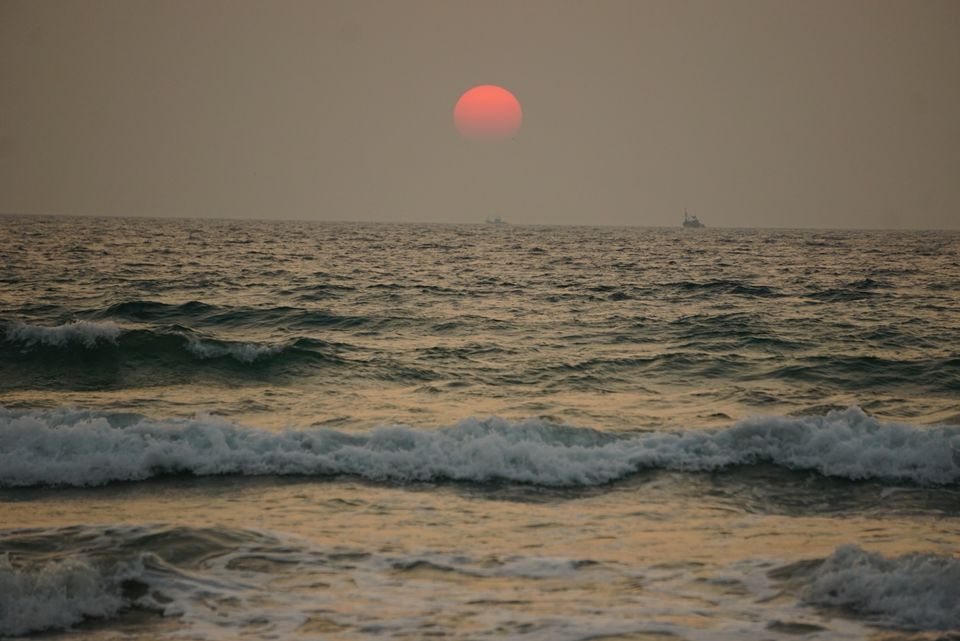 After the sunset we waited for some time to check if the waves were actually glowing but we were not lucky that day, so we left for dinner and geared up for Day 3.
We woke up in the morning and went on a drive and later went to Varca beach.
The drive in Goa is just bliss ! Those roads... flanked by tall Mango, Palm and Coconut trees...isn't the snaps mesmerizing !?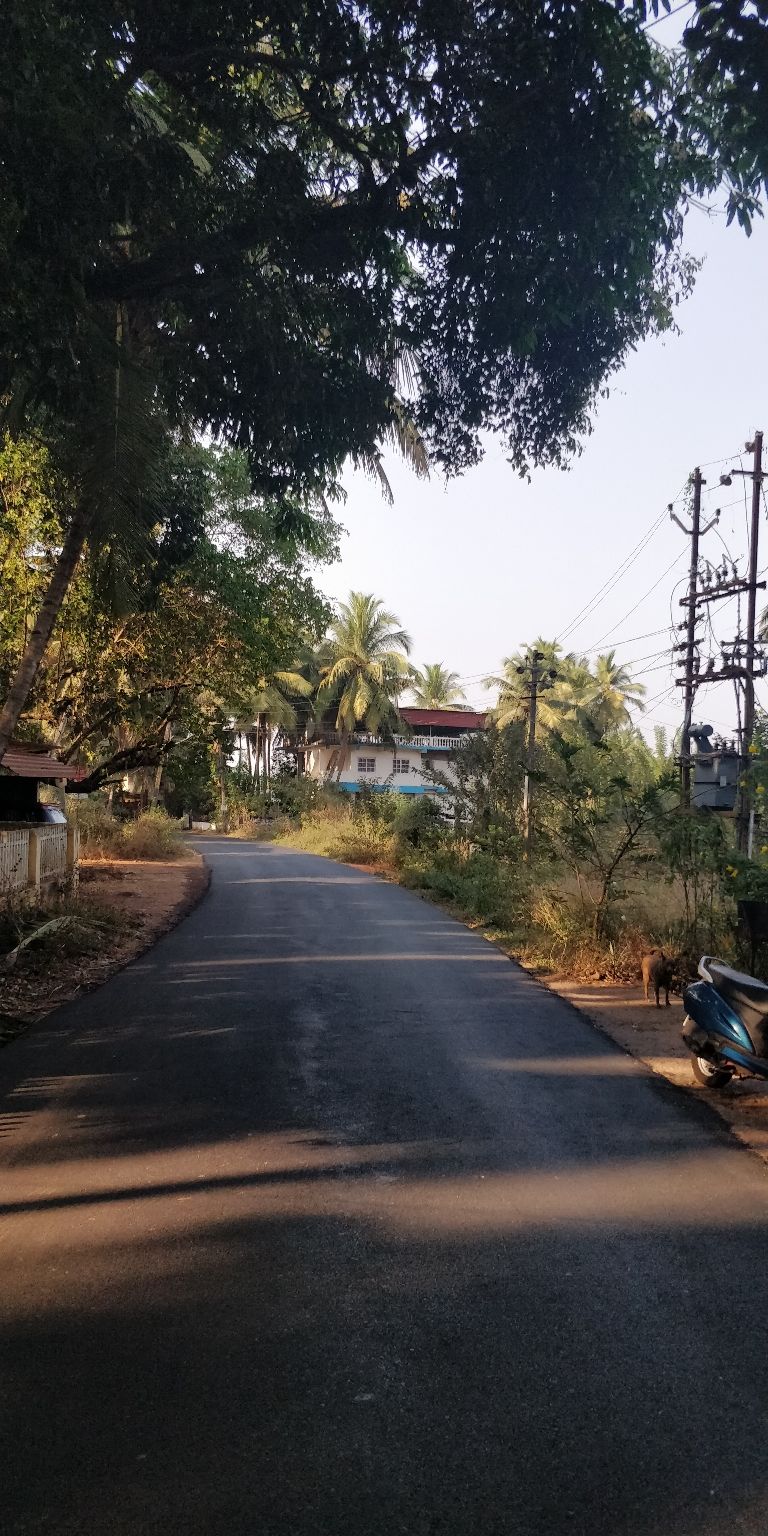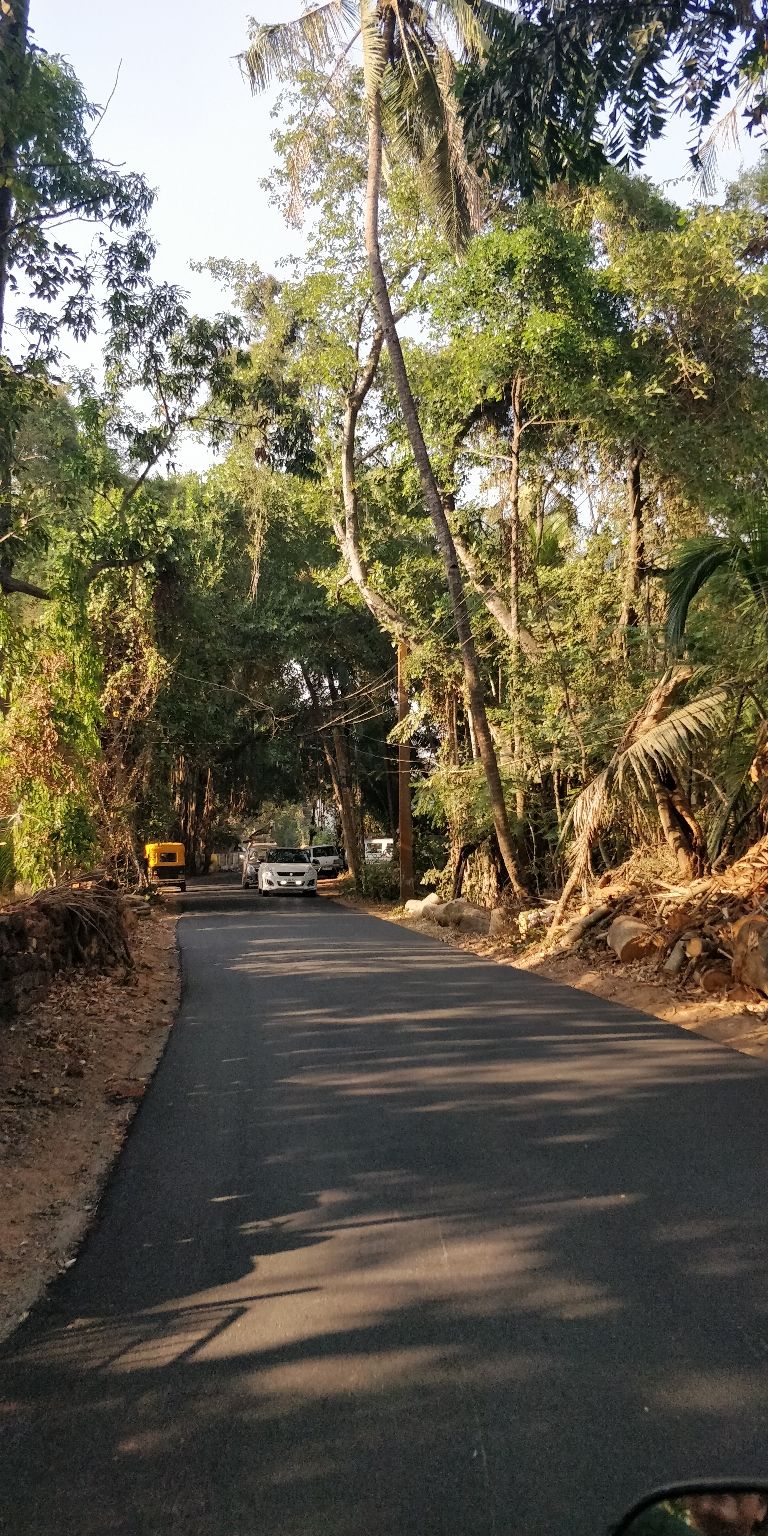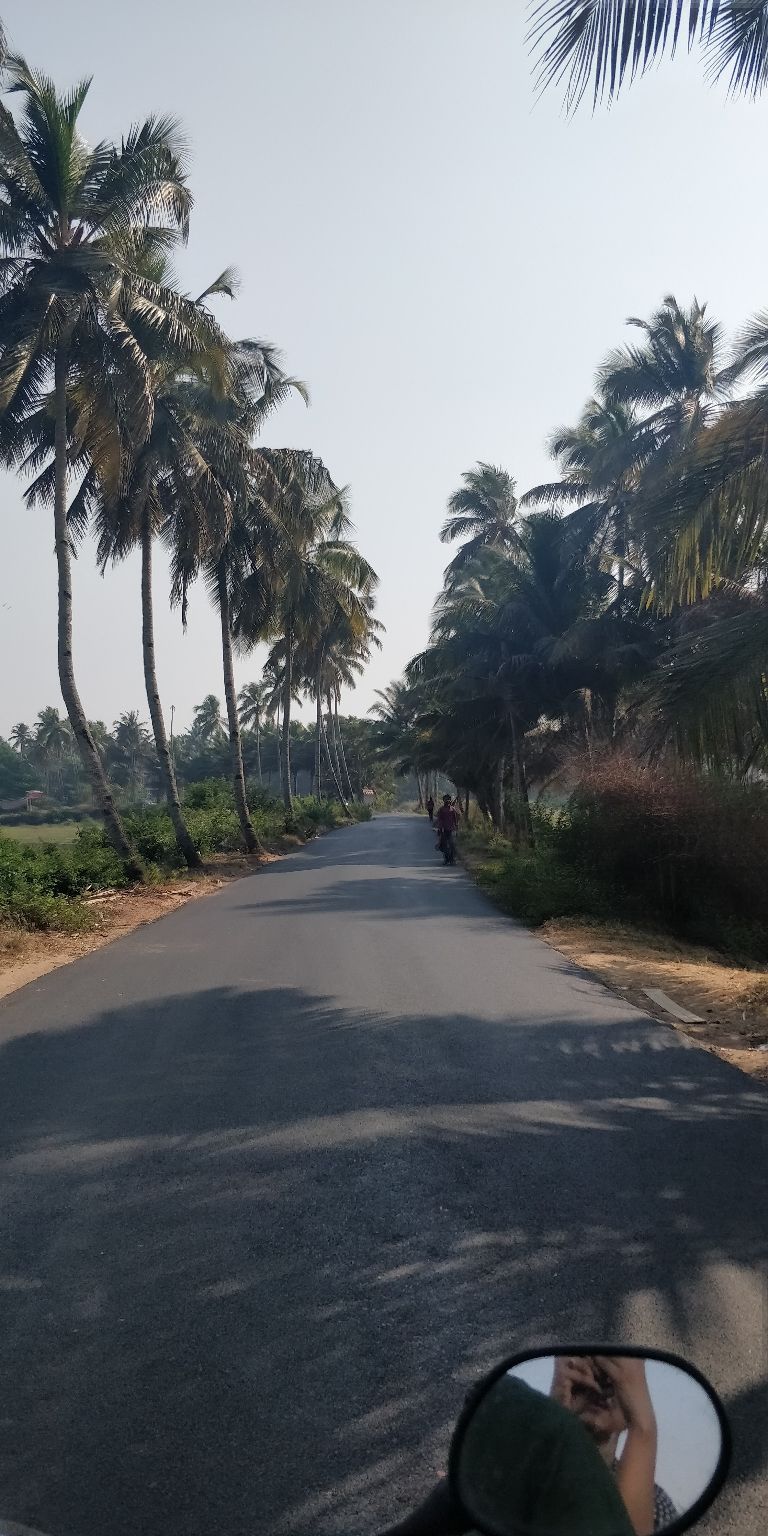 We stopped at Varca Beach to enjoy the morning sun and had some photo sessions.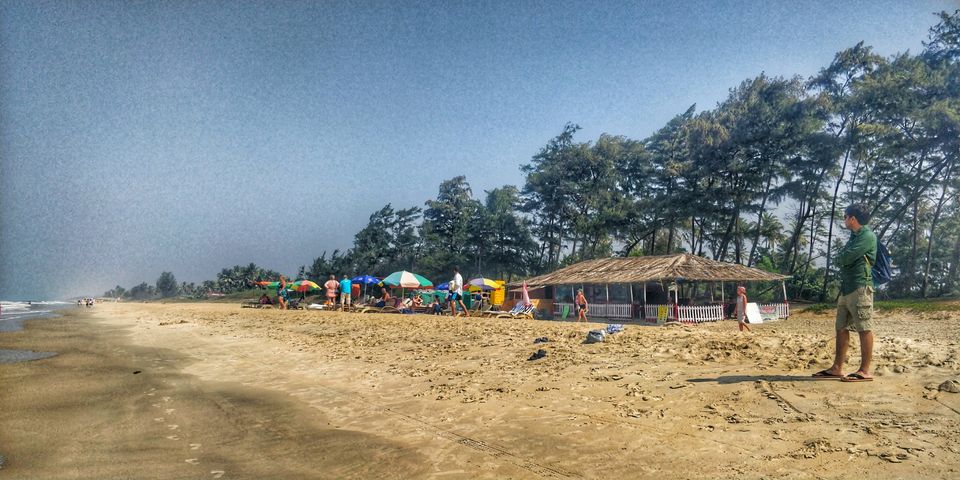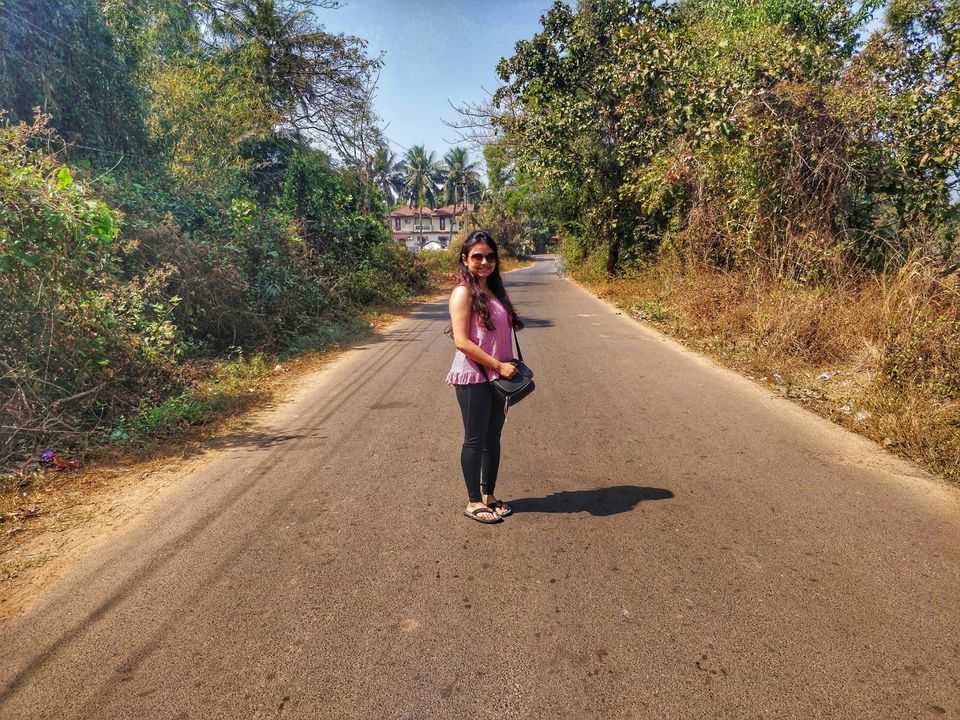 This was our last day of the trip. Our hearts were full of melancholy but with bits of happiness.
We caught the last glimpse of Goa's beauty (snaps below) from our train to Pune when we encountered the Doodhsagar Falls and the beautiful Sanguem river and it's backwaters.