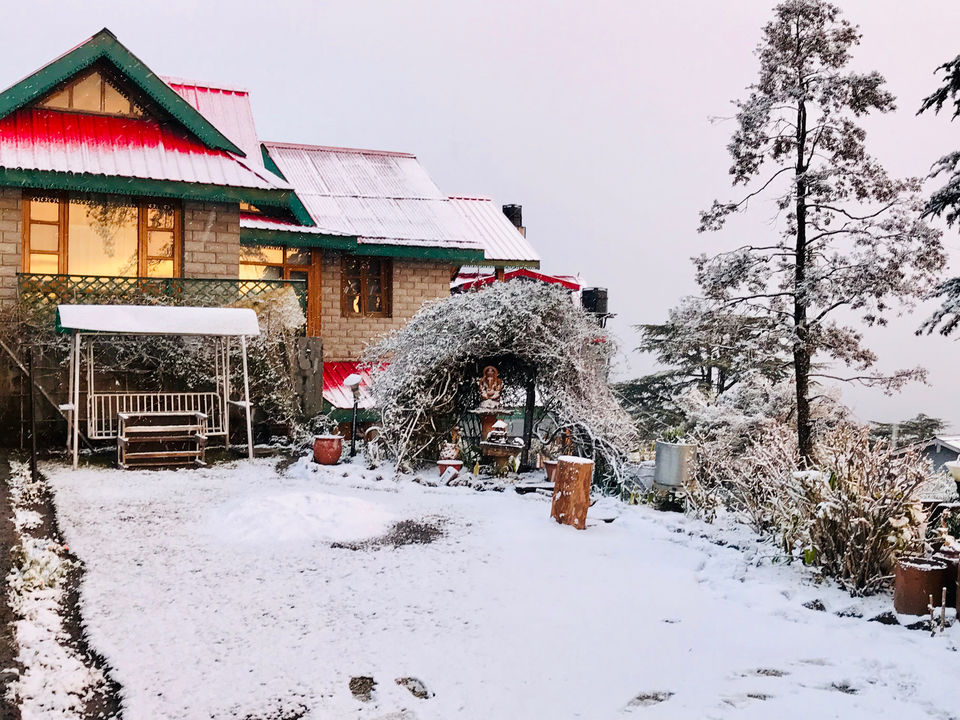 When we talk about going on a trip and that too Shimla it seems very normal and basic like there is nothing exciting in this if you share this with people.. but here is my journey to Shimla that too a short trip with 3 of my constants.
So it's not a planned trip as for others it was so instant that on the way itself we were not sure where we were heading ..so it's well said some time the journey is more beautiful than the destination..day 1 was journey but as soon as we reached shimla we were so in love with the snow and the place ..so as said greed is a sin so yes it is , we thought if we can continue the journey to reach more beautiful place.
So day 1 was for tiring journey and was for loosing our expectations for the beautiful landscape which we have imagined. but it ended quite peaceful and relaxing and it was really great of having a 2-3 hours long conversation about life love relation country politics woman safety .i mean everything i can think of.
Day 1 disappointment has not allowed us to dream again but on day 2 we have decided to go back to shimla the place we loved in first sight..so day 2 the real dream day for me ..the best day someone can imagine..we started our journey towards shimla and stopped at all the best landscapes we could have found to enjoy that scene with the best camera god has gifted us ...we reached Mashobra the heaven on earth when it's snow there..we walked for a km at this place with the most serene and most awestruck beautiful landscapes and is one of the best memory ..and there was bonus ..snow fall ..ohhh that's what how we could have imagined it ..!!!snowfall was there for 4 hours and it was an amazing scene for us ..we that moved towards our hotel and again not expecting much ..but as it was the dream day we have reached to the most beautiful and peaceful place which had the historical importance as it was 200 year royal home and was maintained so royally.
Going on the roads of Shimla to get the feel of mall road ,the best cafes in town , church and walk on the roads at 11:00pm .the day ended perfectly.
Day 3 started with the royal breakfast and than forgetting things at different places and wasting time to get them back ..temptation of samosa and than break down of car and than the 10 hour journey ..it was tiring though but was worth of and was fun with the people around .
This 3 day journey was to teach me about greed, expectation, positivity and patience and i hope i will take care of these lessons.