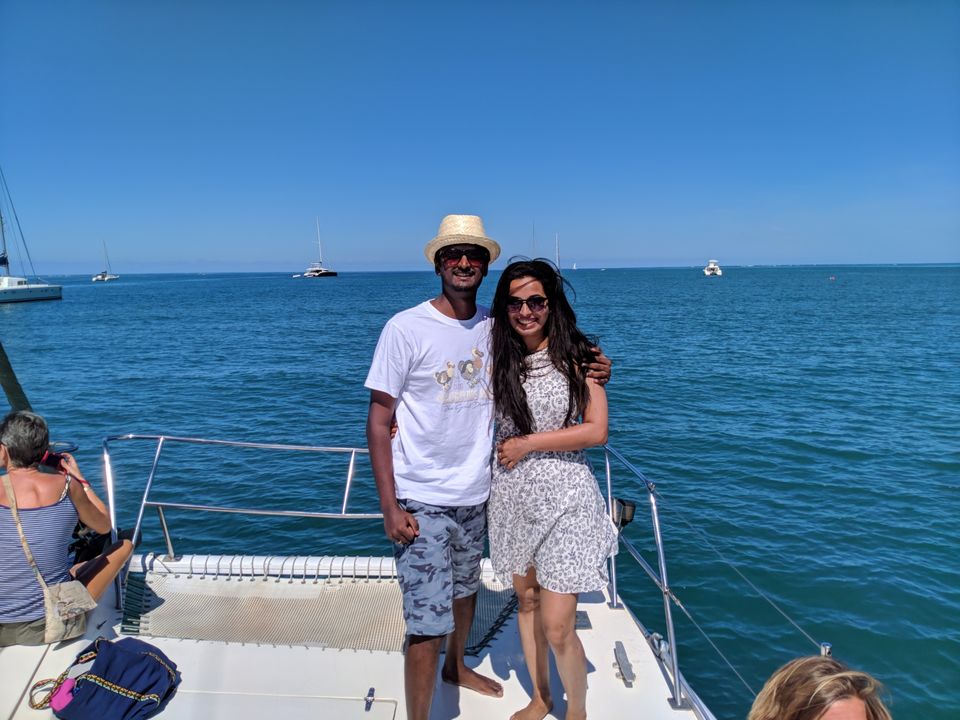 Just arrived in Mauritius ! Whew that was a long tiring journey all right, the long stretches of sugarcane fields immediately caught our eye and the magnificent sun, it's dusk and the sky was painted in shades of amber and orange.
Ravanela Attitude !
Located in the Northwest side of Mauritius , takes a drive of around 40 minutes from the airport to get there , we were greeted with refreshing towels and fruit juices, very kind and friendly staff. Nice and cozy bedroom, with a magnificent painting of a farmer working in the sugarfields.
Had a sumptuous dinner and called it a day.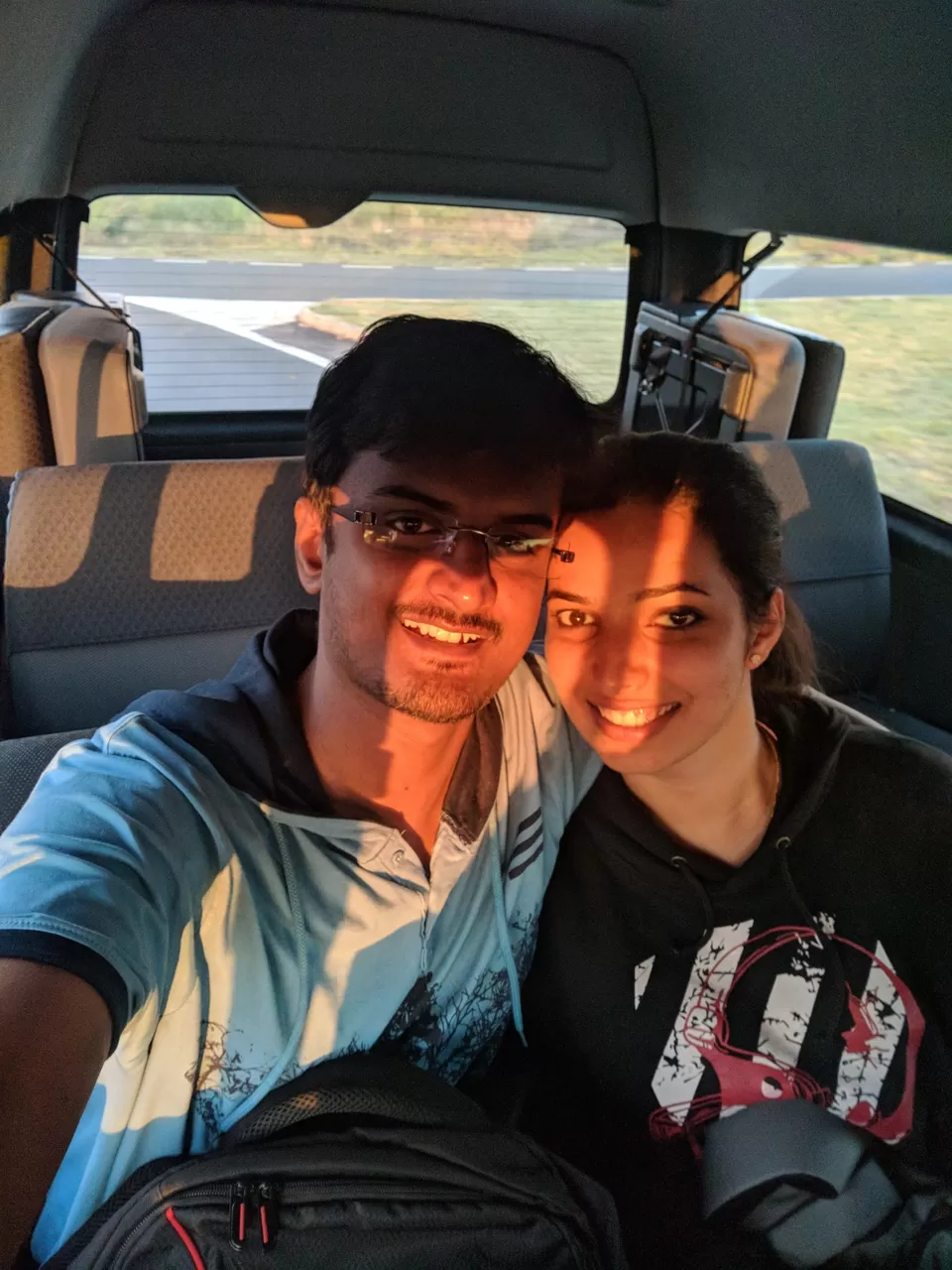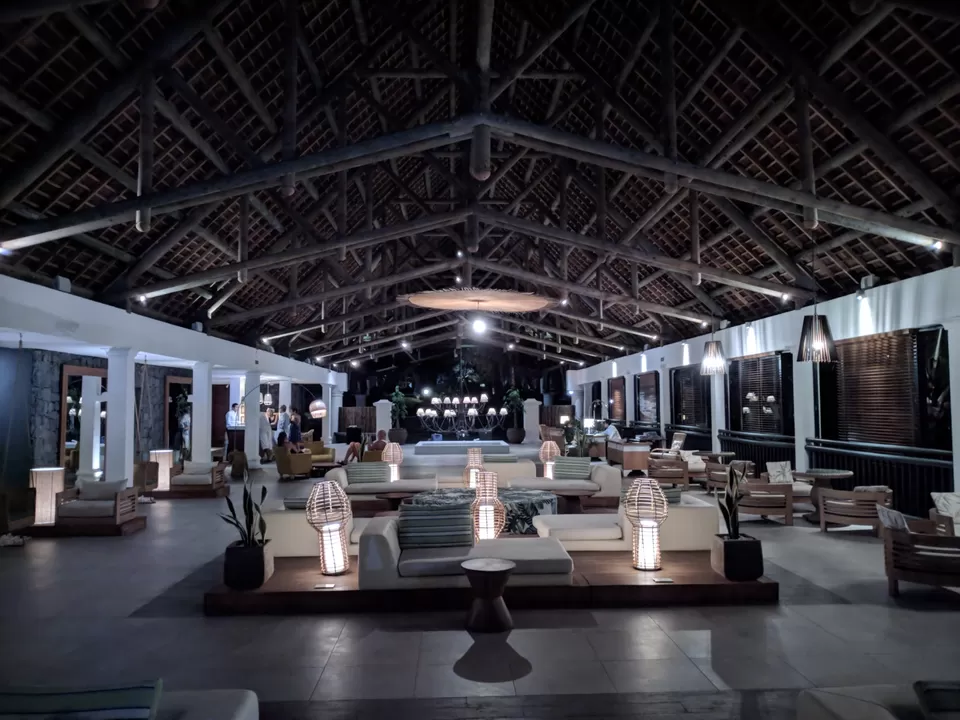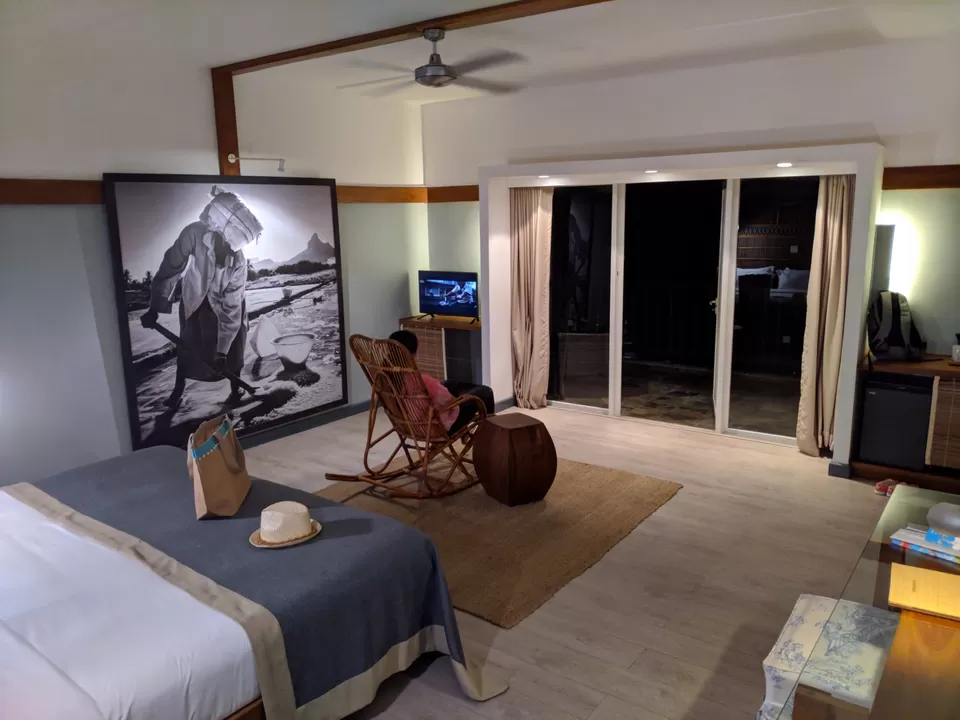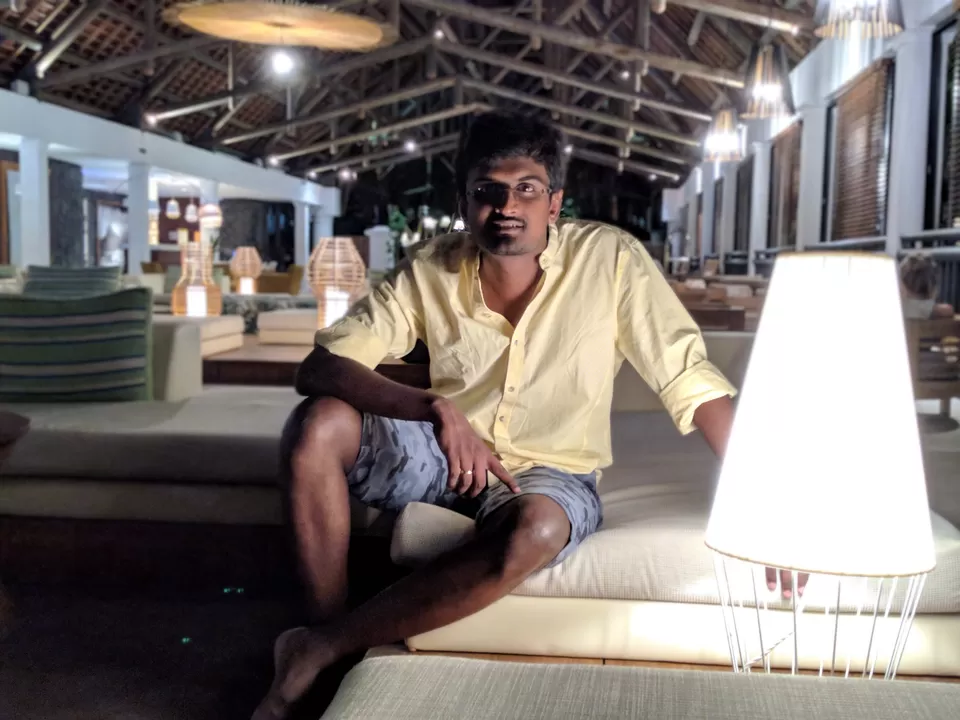 We were amazed at the gourmet dishes that were served at the breakfast buffet, fried Bacon was my pick of the lot.
It's was time to head for the south tour today as per our iterinary.
Roads have been well maintained and the country is very clean, you can barely see any kind of litter on the roadsides.
First up was the visit to the dormant volcano, it's all covered in green and seems like it's been dormant for quite sometime now, Was Mauritius created when this thing blew up one day ? Maybe it was. The volcano site also provides a great view and it's surely not gonna disappoint those selfie lovers ...
As we continued our tour, we were taken to the "chota Rishikesh" , a serene temple situated by a lake. Spent some time relaxing and feeling the cool breeze by the lakeside. Not recommended if you find temples boring (after all no one visits Mauritius for its temples).
The driver tricked us by stopping us at some diamond store and souvenir shops ... Thieves ..They are everywhere just like in India, waiting to rob innocent foreigners. However we couldn't stop buying a wooden dodo, and a dodo t shirt. Dodo, the iconic bird which once lived in Mauritius, one of the latest victims of human greed and exploitation. Got to taste the local rum from one of the shops, comes in many flavours, alcohol in Mauritius is tasty!
After a very expensive lunch (we couldn't help it, The driver keeps taking us to thieves, or maybe everything in Mauritius is bloody expensive), visited The La Vallee Des Couleurs Nature Park,
Home to the giant tortoises , the 23 colored earths and many waterfalls, is a must visit in Mauritius ..
The 23 coloured earths is a Geological wonder, and is sure to keep you staring for quite some time. You could take selfies and pose with the unique giant tortoises. And take a walk around the park or take the quad bike or zip lines ... (Latter is just bloody expensive so you can basically just cover everything by taking a stroll).
Sun was hard, but Mauritius has this amazing climate change in a matter of seconds, it started raining heavily in a split second .. thank God we were having some cover when it started pouring.
It was a nice journey back home, could see patches of dark clouds and rain intermixed with sugarcane fields basking in the sun in one frame .. truly magical.
Sunset at Ravanela : the resort boasts a private beach, and you could just lay down for hours and watch the African sun slowly dip into the sea in between the catamarans and ships far away in the horizon as you sip a bottle of the Mauritian "Phoenix" beer.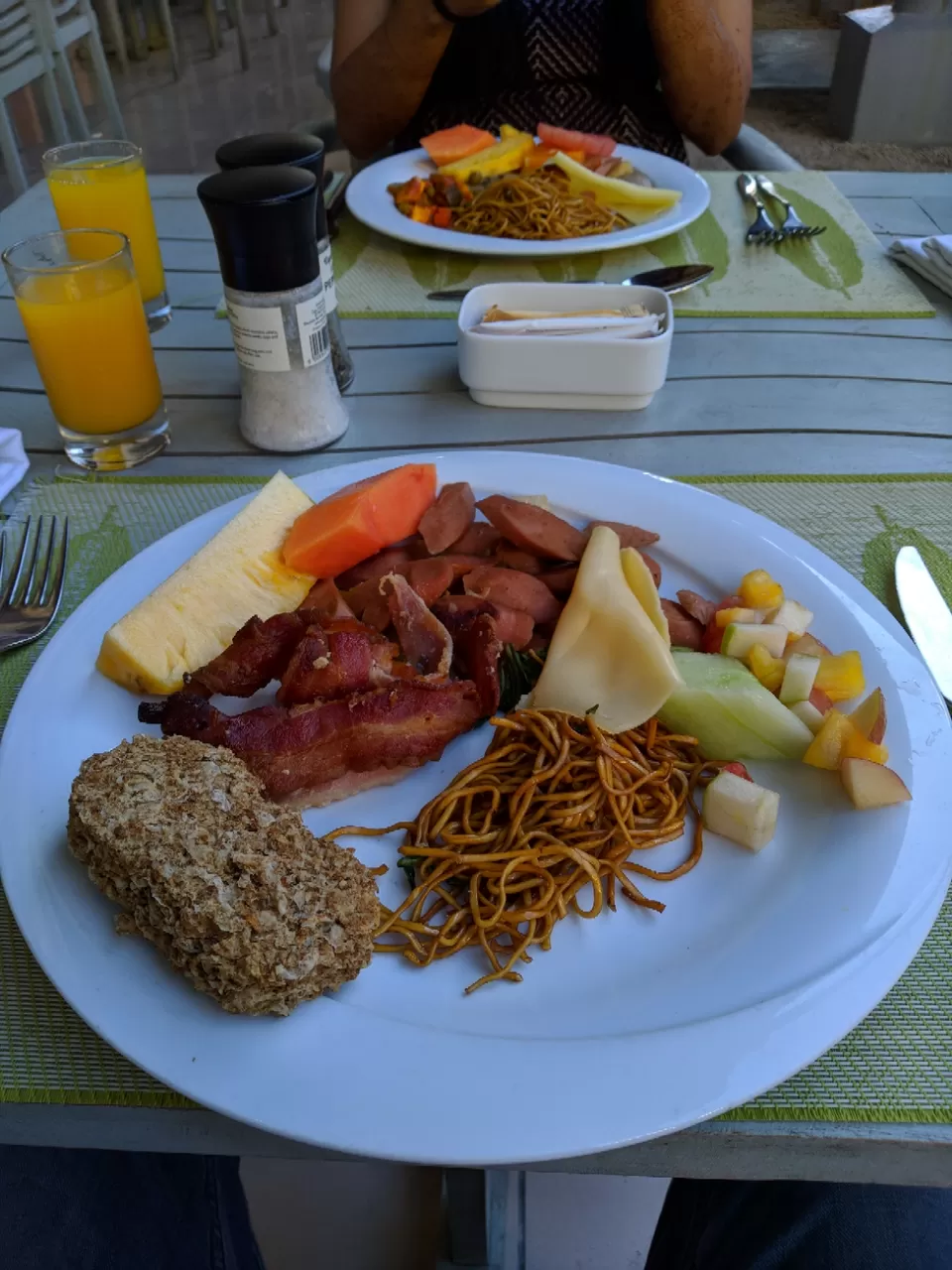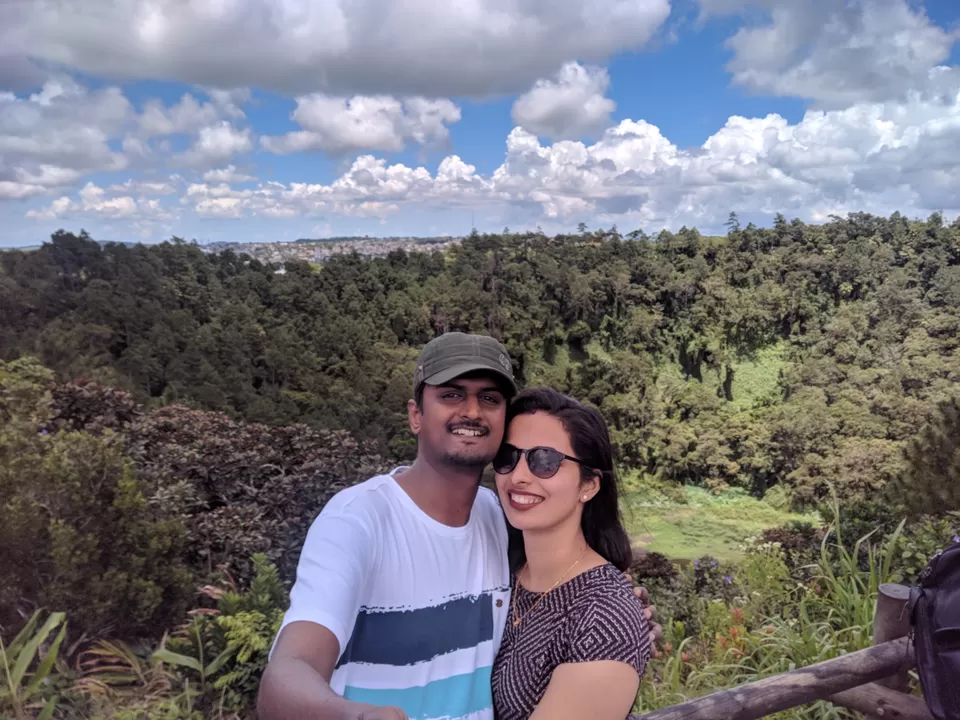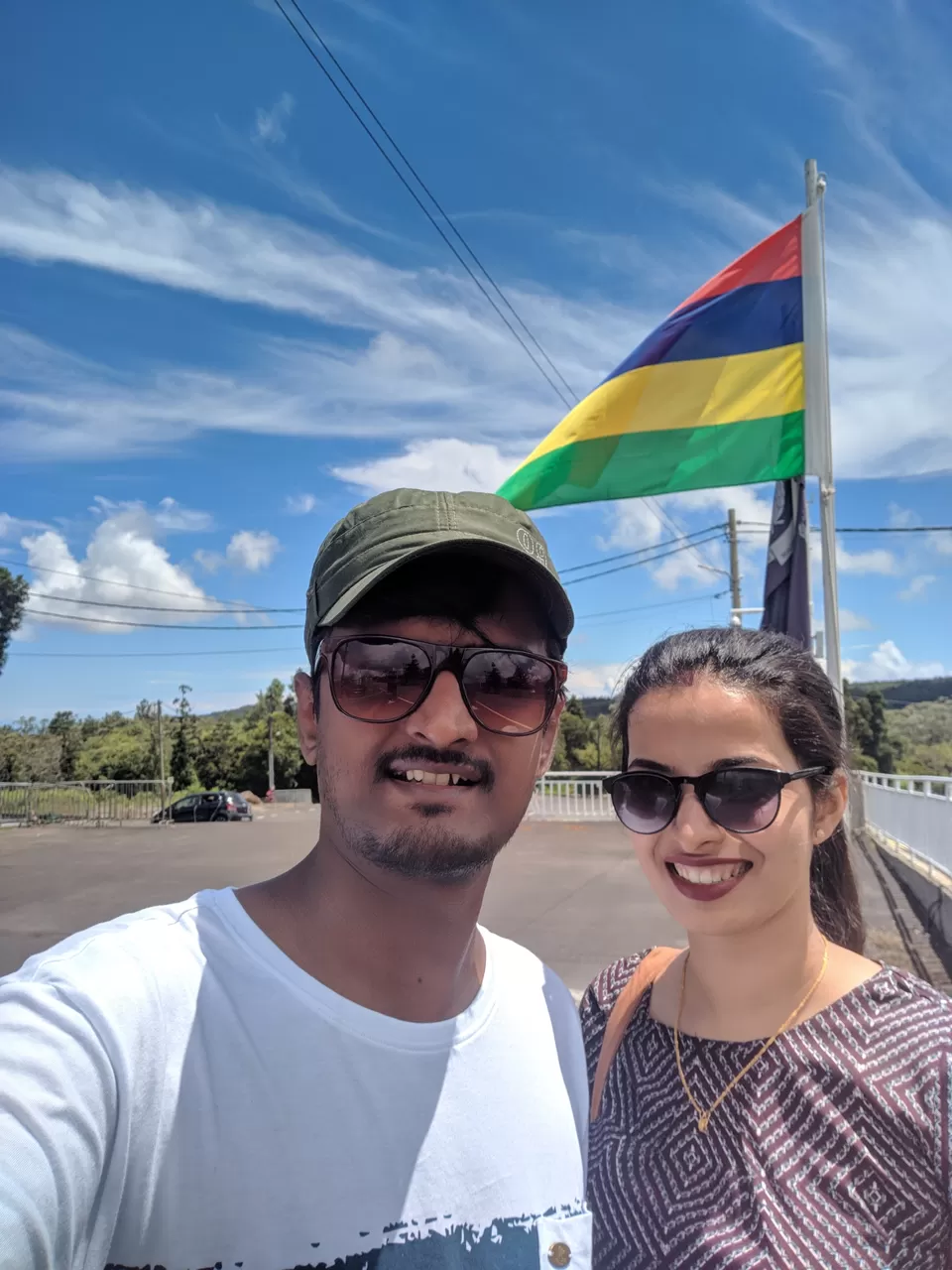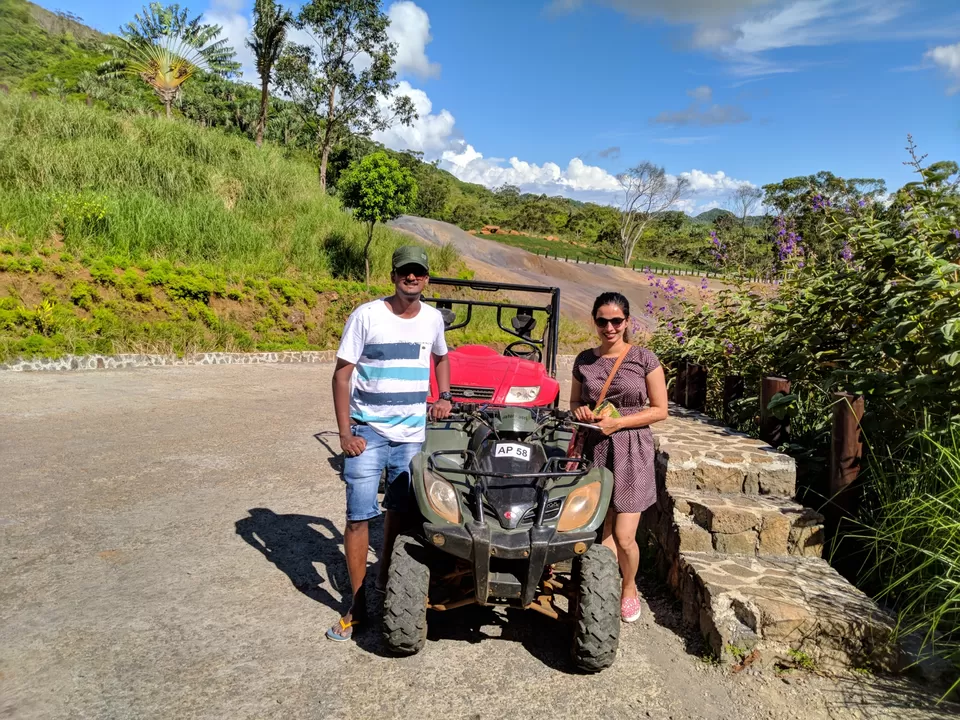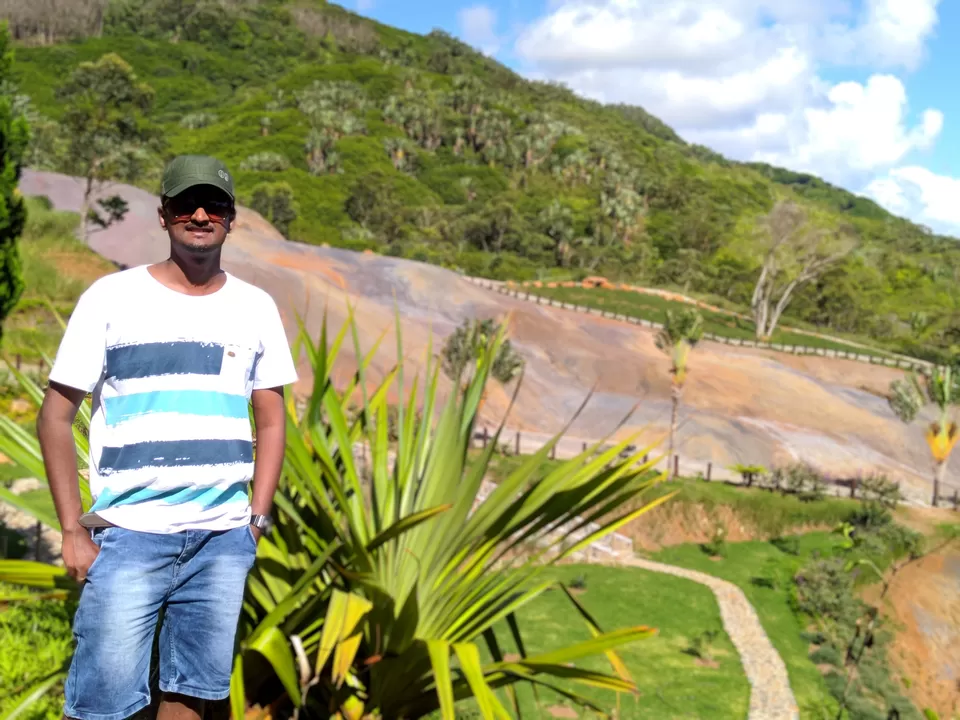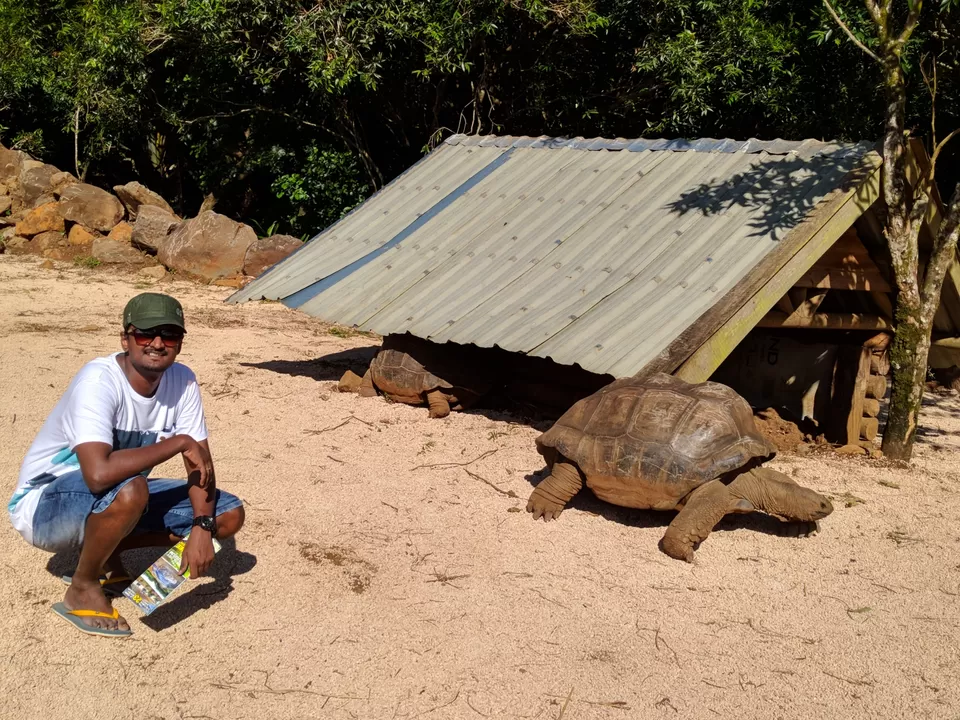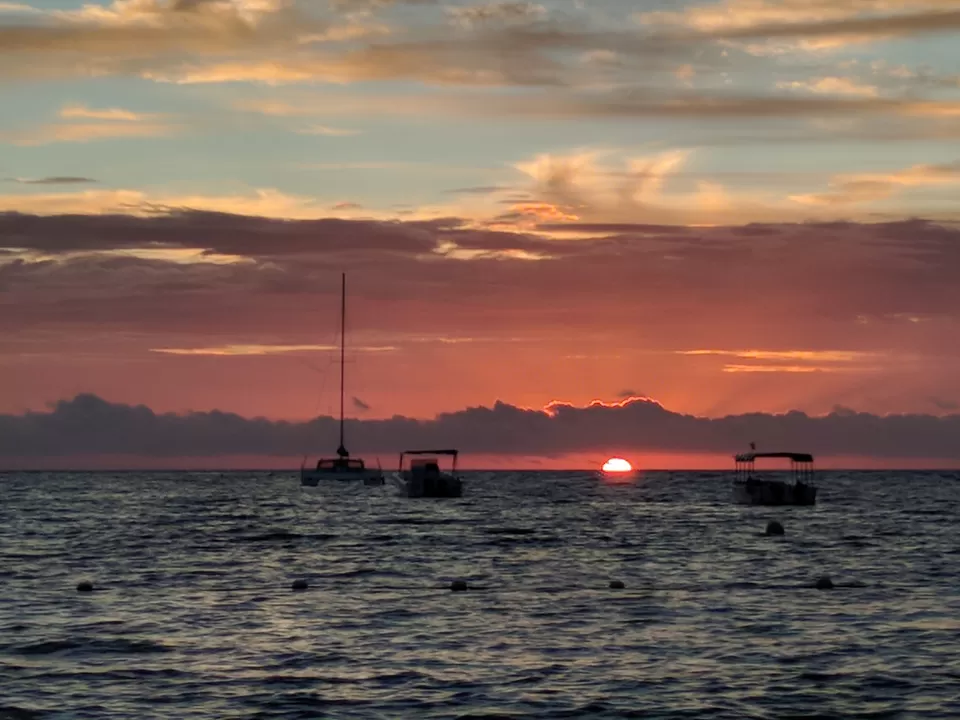 Tour to the Ile Aux Cerfs
Ile Aux is a beautiful island near Mauritius, you can get there by a speedboat.
Finally got to swim in the emerald colored waters and just laid back and relaxed in the shades of one of those palm trees. This place was however a bit more crowded and we could see tourists from all over the world flock in to this tiny island. Iv always felt overwhelmed to see places which host a representation of people from all over the world and it made me content to be there at that moment along with all the others, it was almost like a global gathering.
Got my hands on a pizza and a pint of Guinness- Oh so refreshing! Beer is one commodity which is definitely more expensive back home.
For those interested in adventures and who have a lot of money to spend, there's a lot of water activities on offer for you here. . If you are a lazy bone like me , you could just opt for the laid back relaxed session as well.
After reaching back to the hotel, took some time to be at the beach again. It was our candlelight dinner by the beach tonite! Some champagne ,roasted chicken breasts and mashed potatoes... What more could we have asked . A perfect day.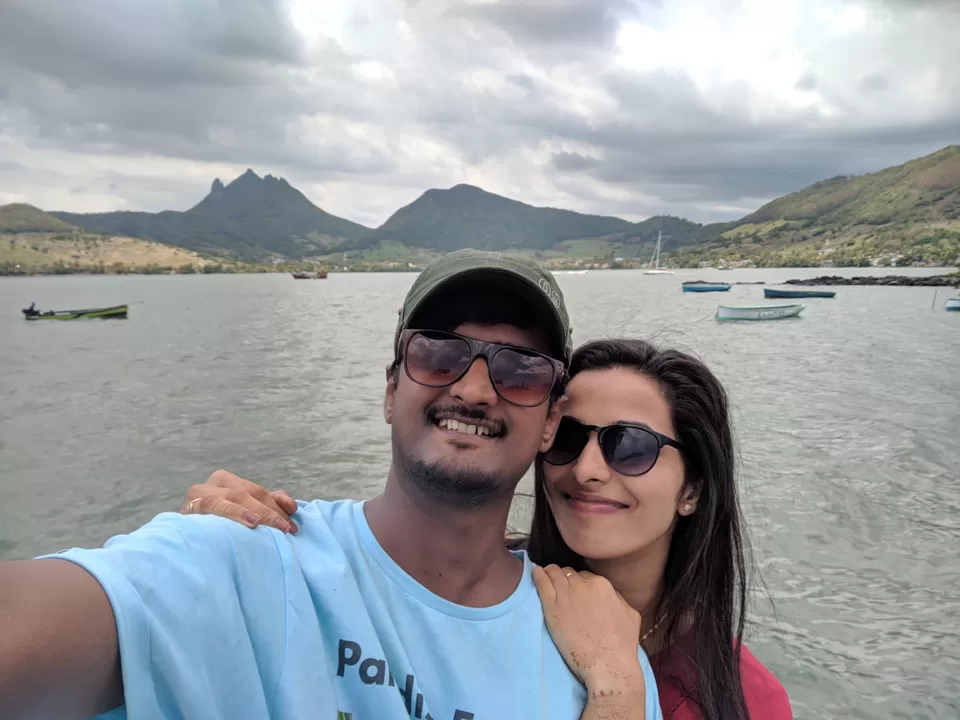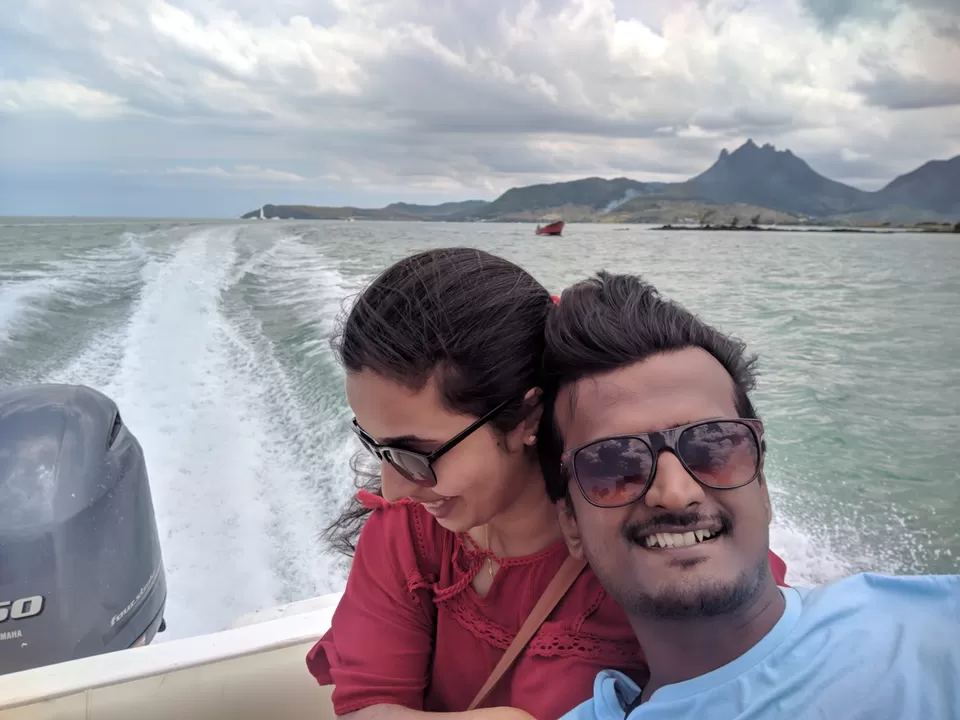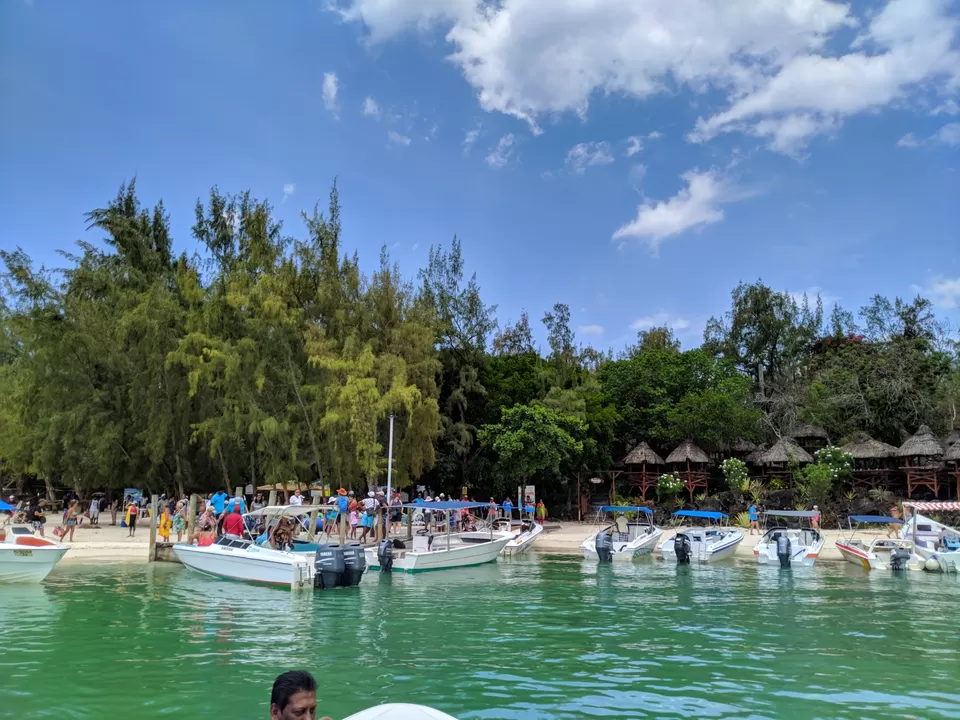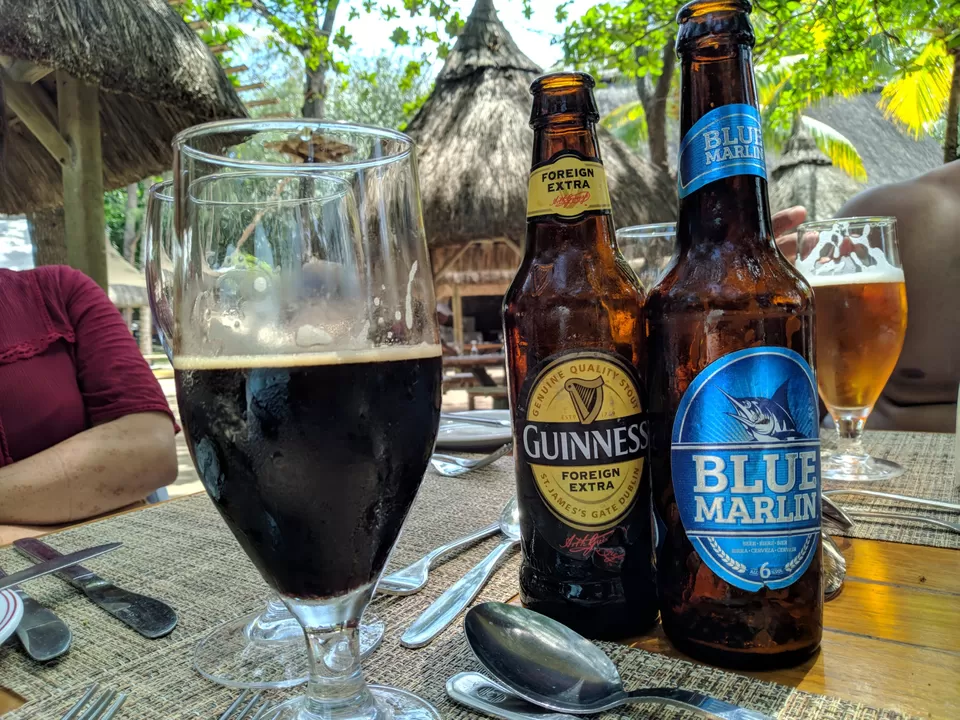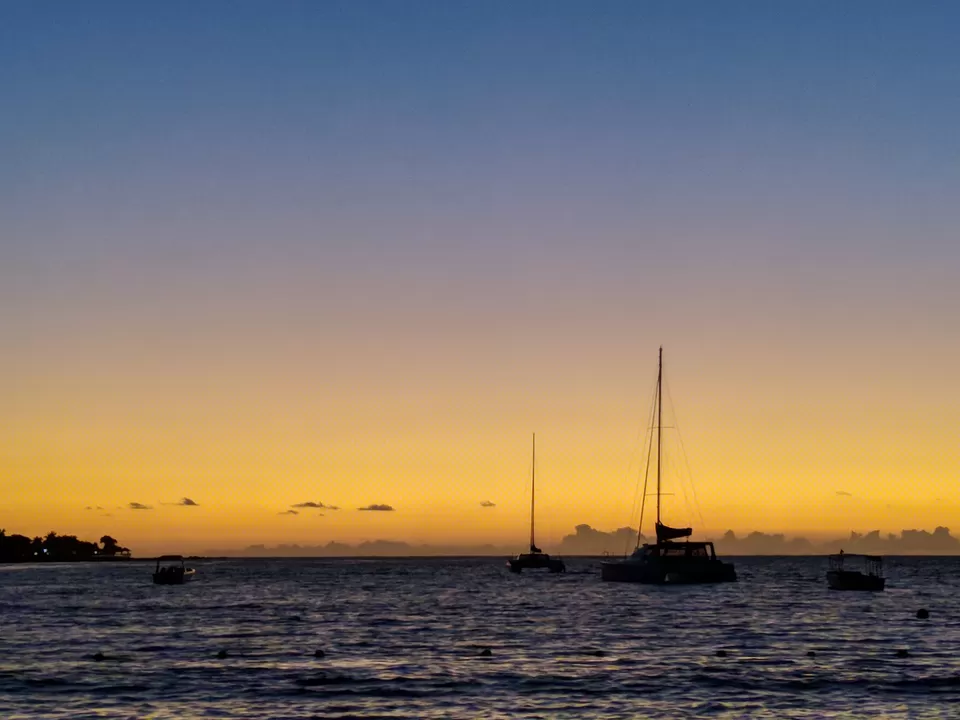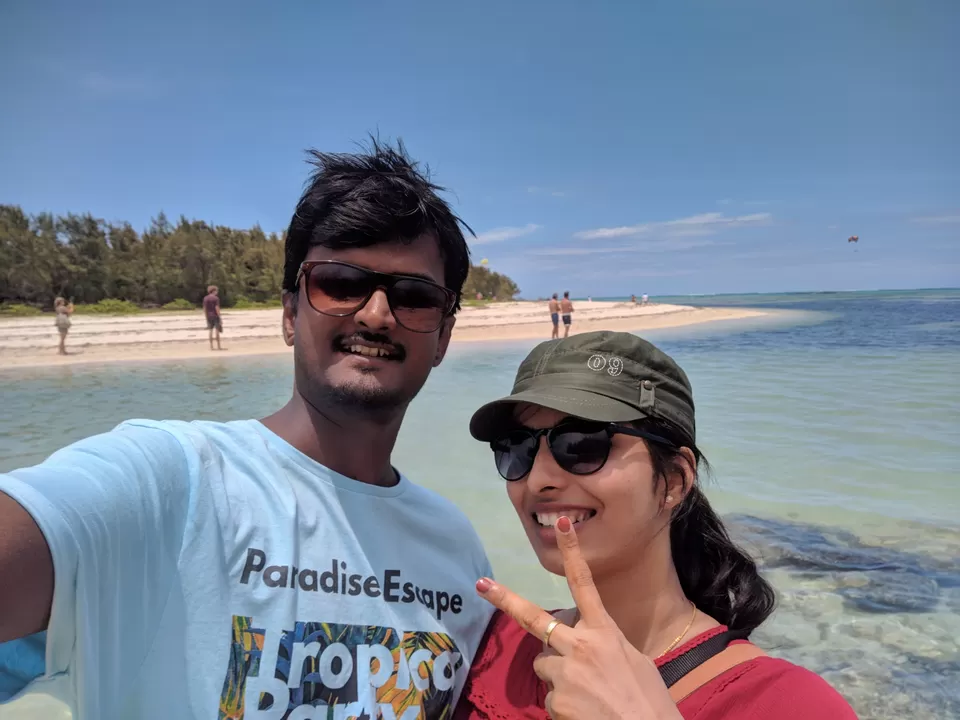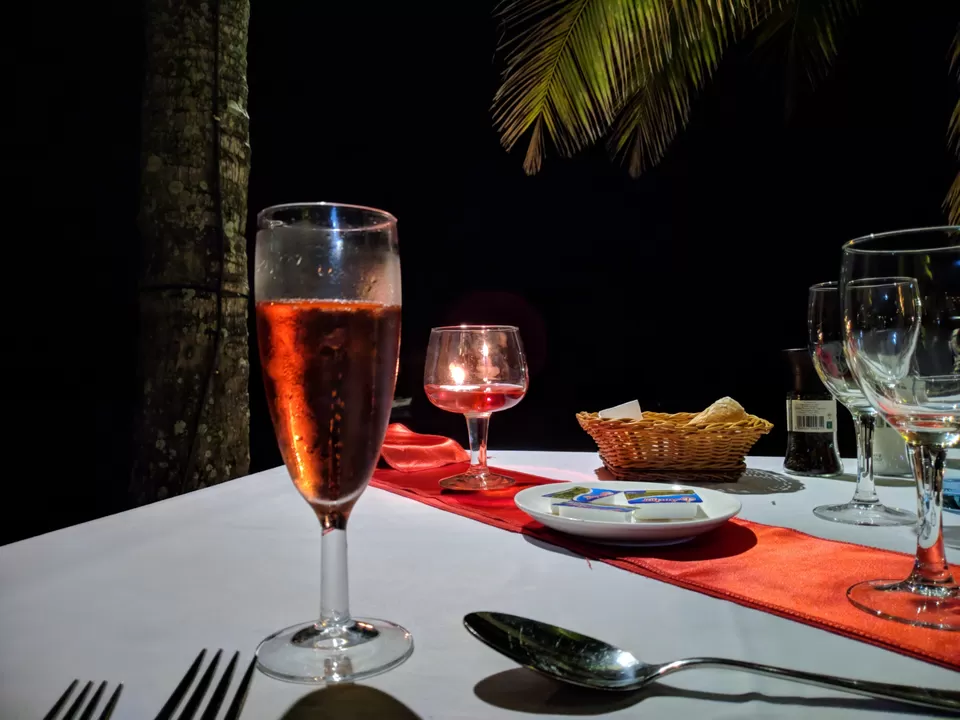 The North tour was rumoured to be centered around buildings and stuff so we decided to cancel it and booked a catamaran cruise instead for 4500 MUR.
"Mauritius is famous for its catamaran cruises and all Europeans who come here do it" was what one of the local drivers we met told us so we had to check it out.
1st time in a Catamaran
The whole experience was so chic! There was music, grilled chicken, chilled beer and got to make new friends from the west. The catamaran slowly crusied through the black river and it was a very romantic experience. If you are lucky enough you could get a good view on the dolphins along the way.
At a point they would stop you near the corals and let you do snorkeling. However the currents were pretty strong and was not easy getting good views. I do not recommend going without a lifejacket whatever be your level of expertise in swimming.
The destination was a small island, very picturesque location for photos.
On the way back they serve you some snacks and beer on request. You have to give the crew a good tip, if you don't, they will ask for it ..
Catamaran cruise has to be the must do thing in Mauritius .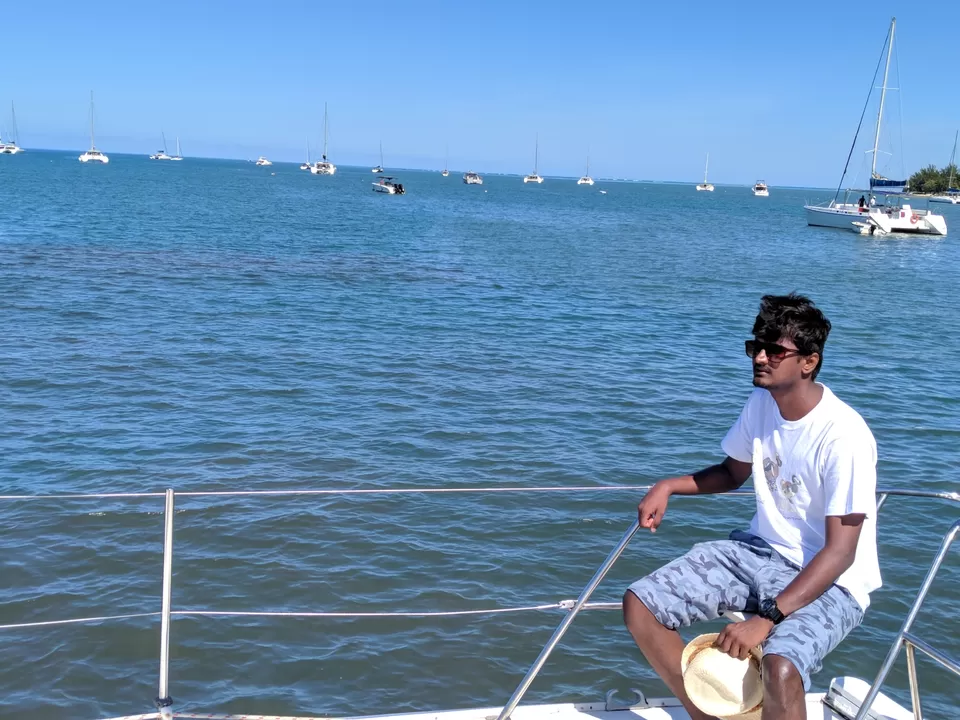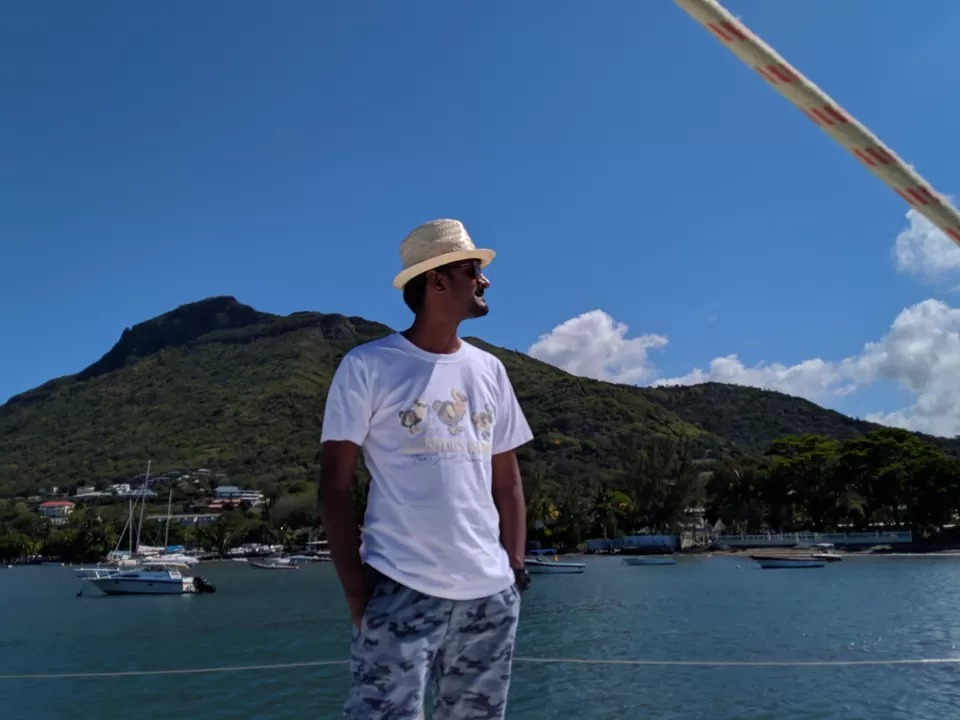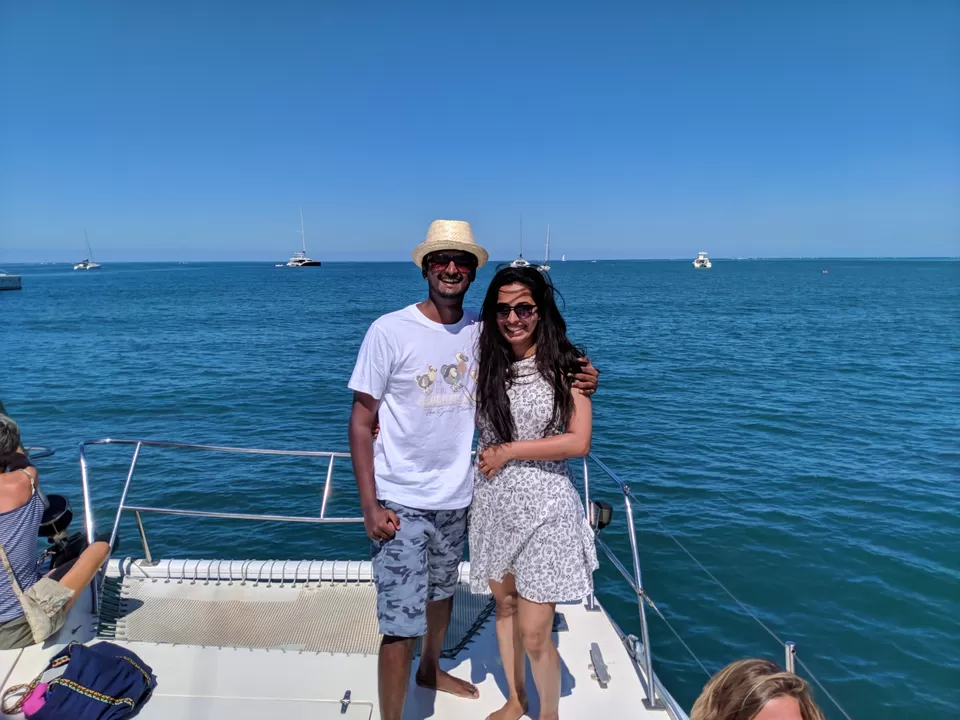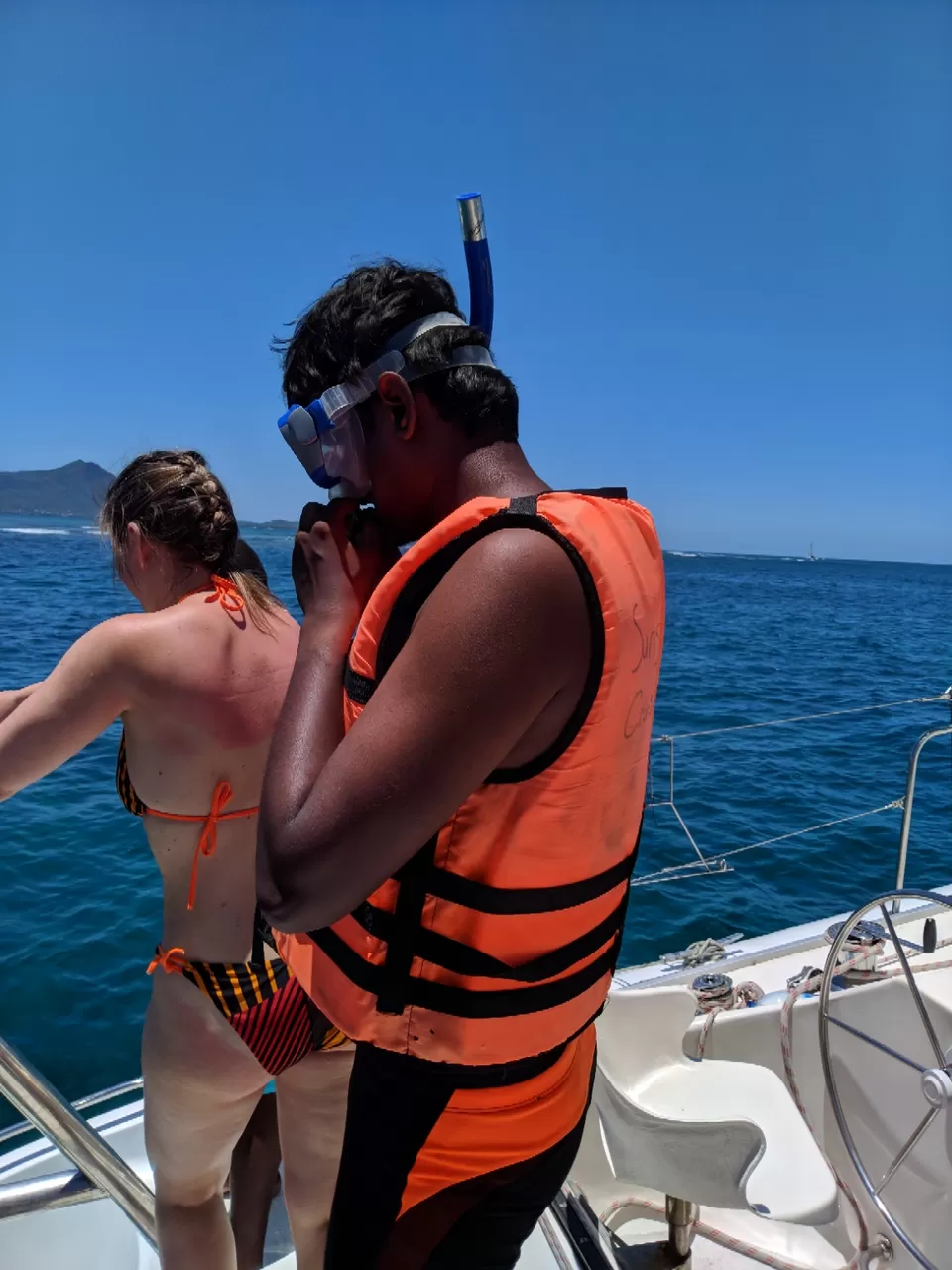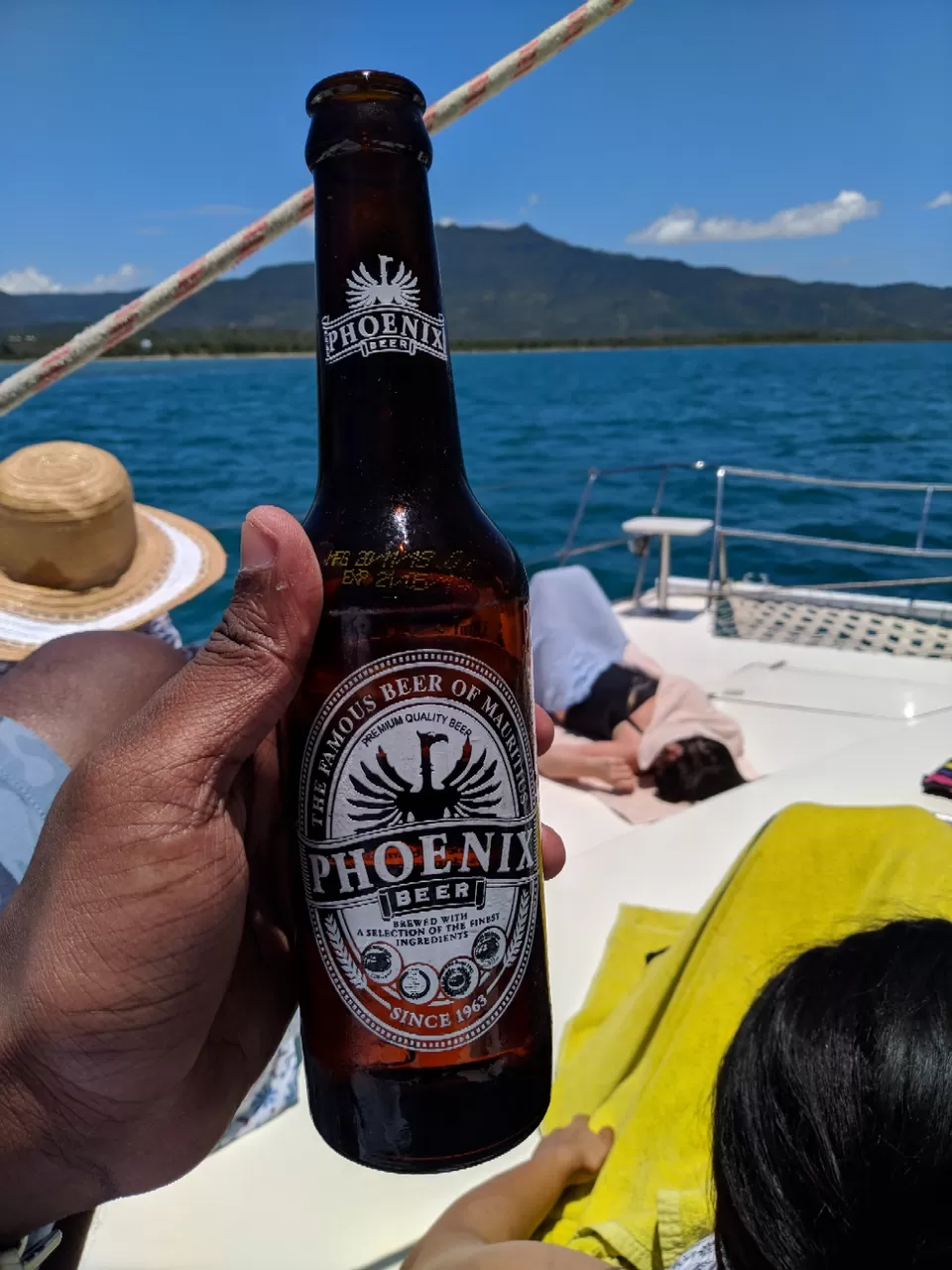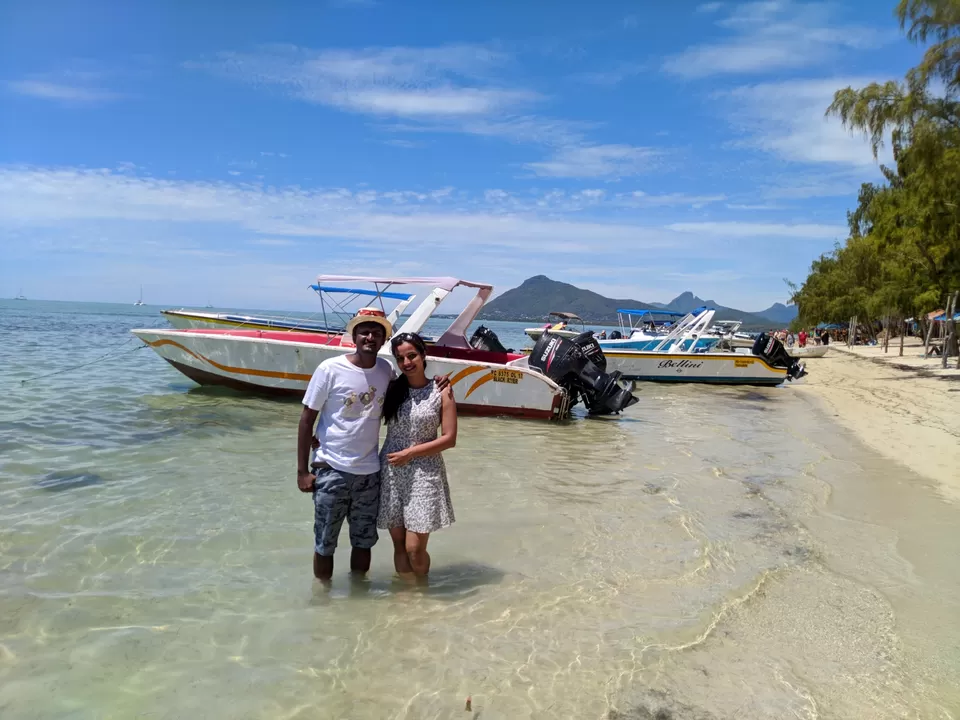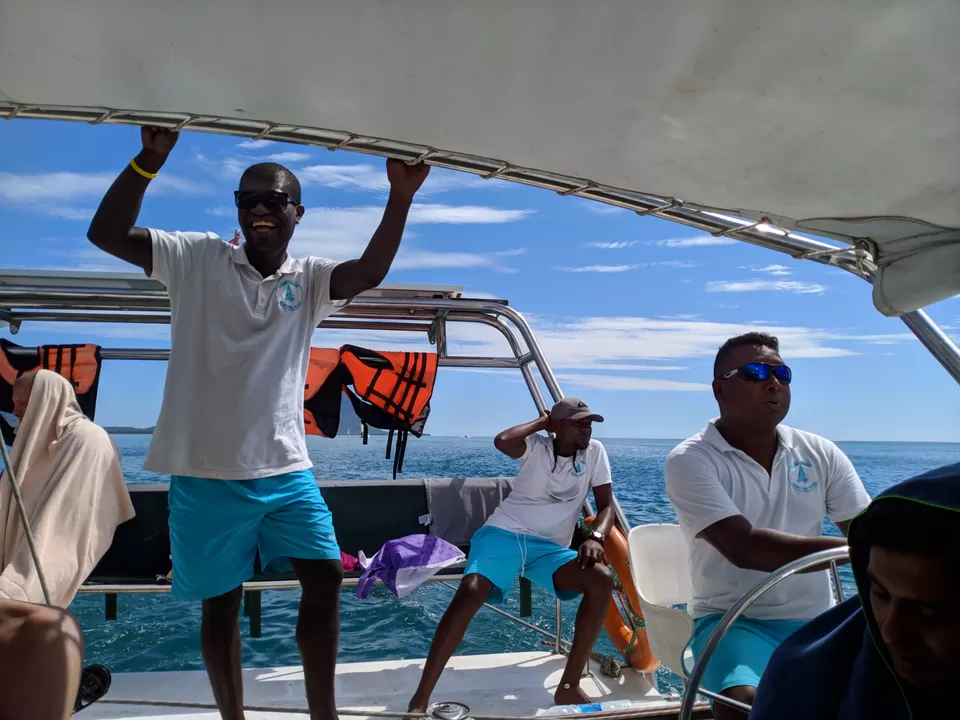 Casela bird park
Is basically a zoo, which has few animals in their natural habitats . Peculiar thing about casela is you can interact with wild animals, even the big cats. Every activity comes at a cost, so be wary of your pockets. Even feeding a giraffe some beans costs around 100 MUR. Of course there are a few free activities like meeting the giant tortoises, the iguana , and interacting with the domestic animals in the petting farm.
I have always loved wildlife and I was happy to see some unique animals home to Africa like for eg the serval for first time in my life .. the park is very clean and animals looked reasonably healthy, so one has to assume they have been taken care of.
For the brave and adventurous, you can walk with the lions which has to be the highlight. Maybe once in a lifetime experience, Well I couldn't risk it.
The roller coaster wasn't working .. much to our disappointment.
The safari was awesome ... A mini African safari
Had a good view of Impalas, ostriches, white rhino and many more in their natural habitats
Overall I suggest this place would be fulfilling for animal lovers and kids.
Avoid if you hate wildlife.
Spent rest of the day at the resort languishing. We were entertained by the local dancers and music. Had a great dinner and crashed into the bed, tired yet fulfilled. This would be our last night at mauritius.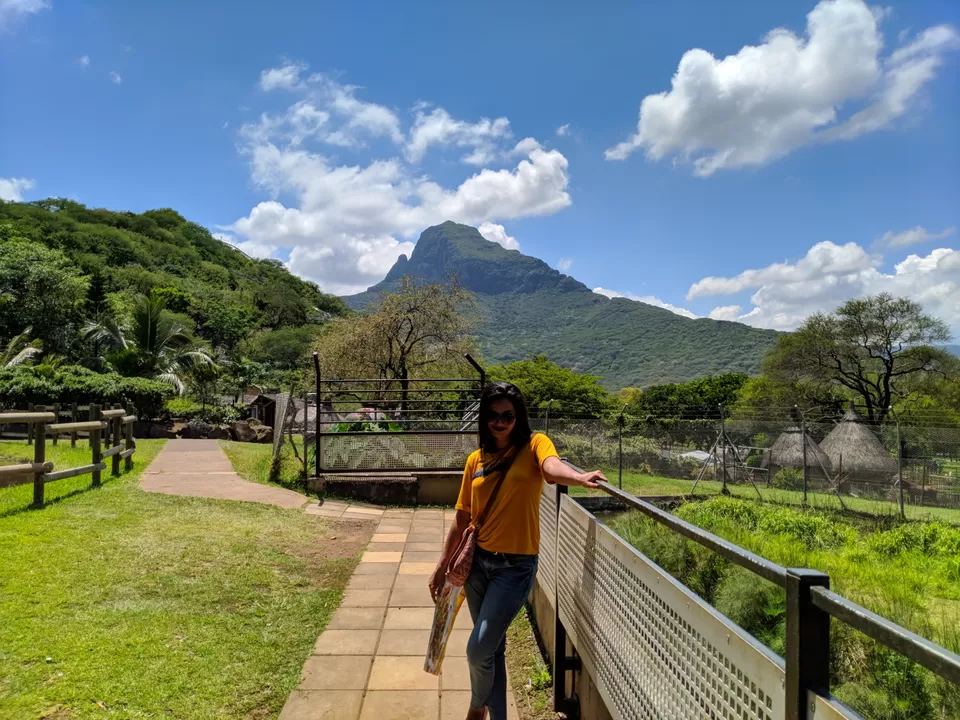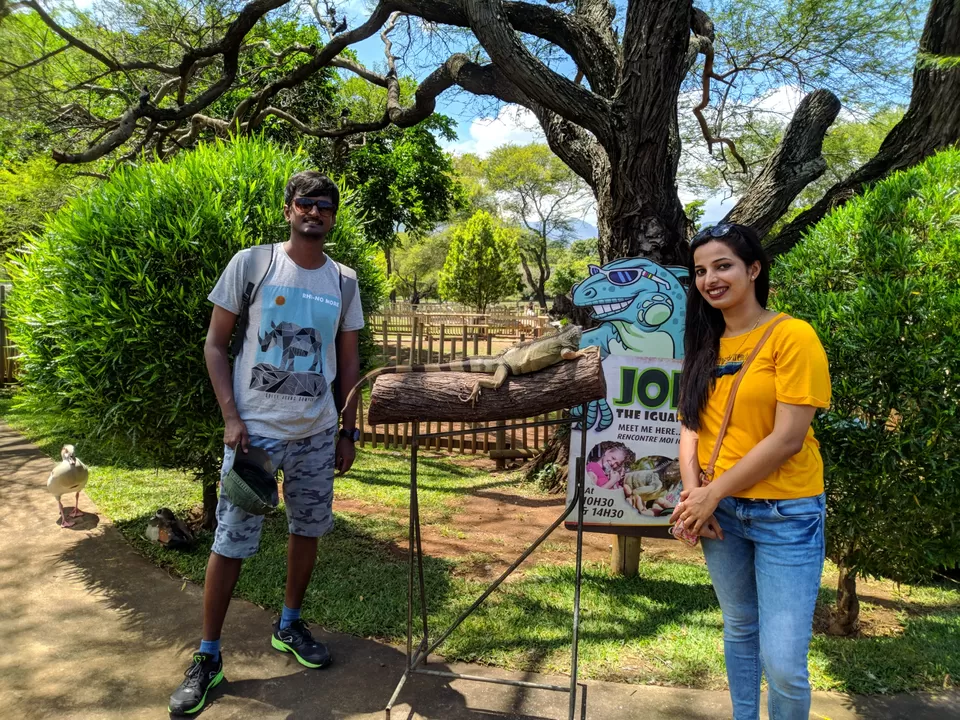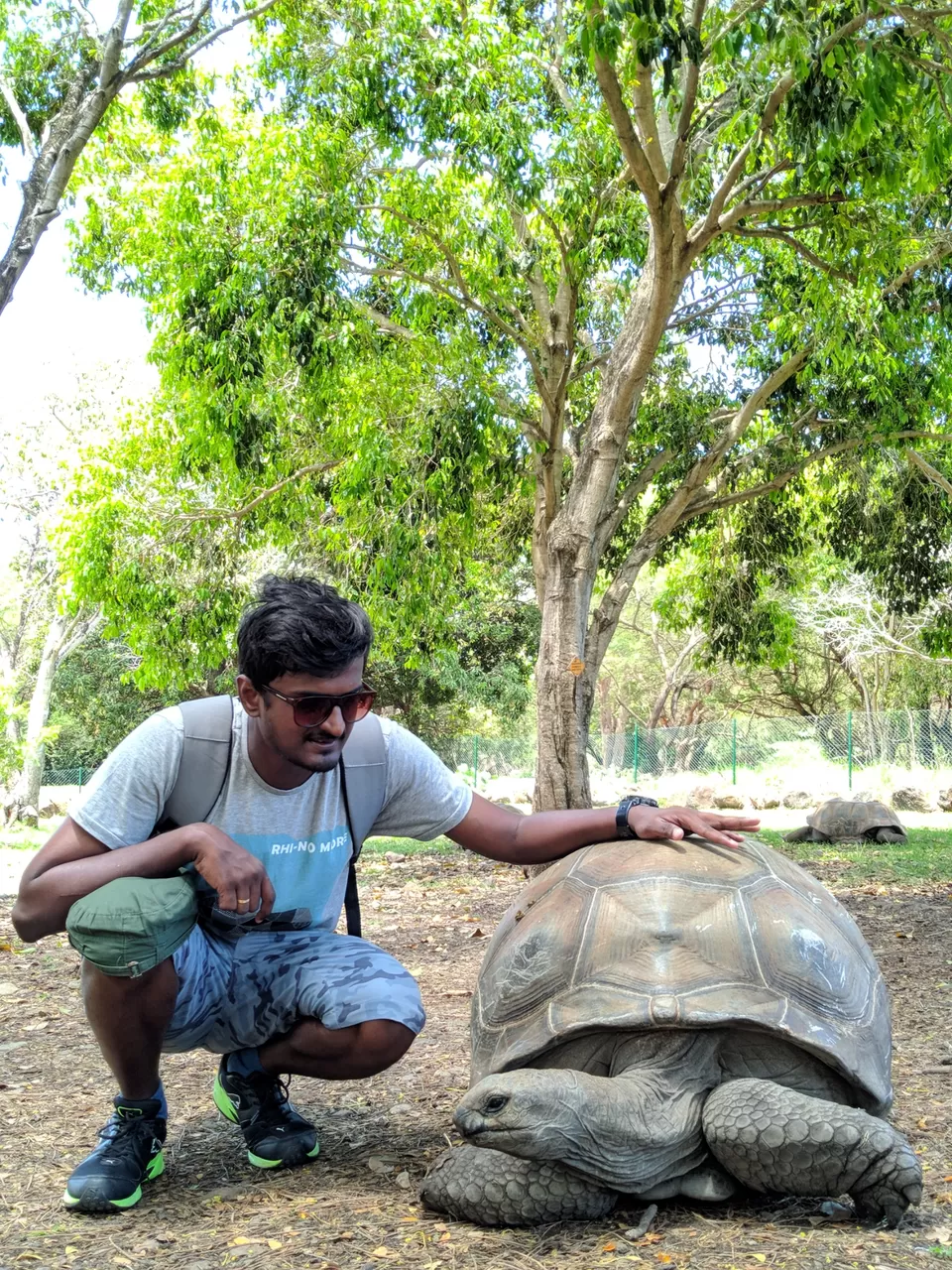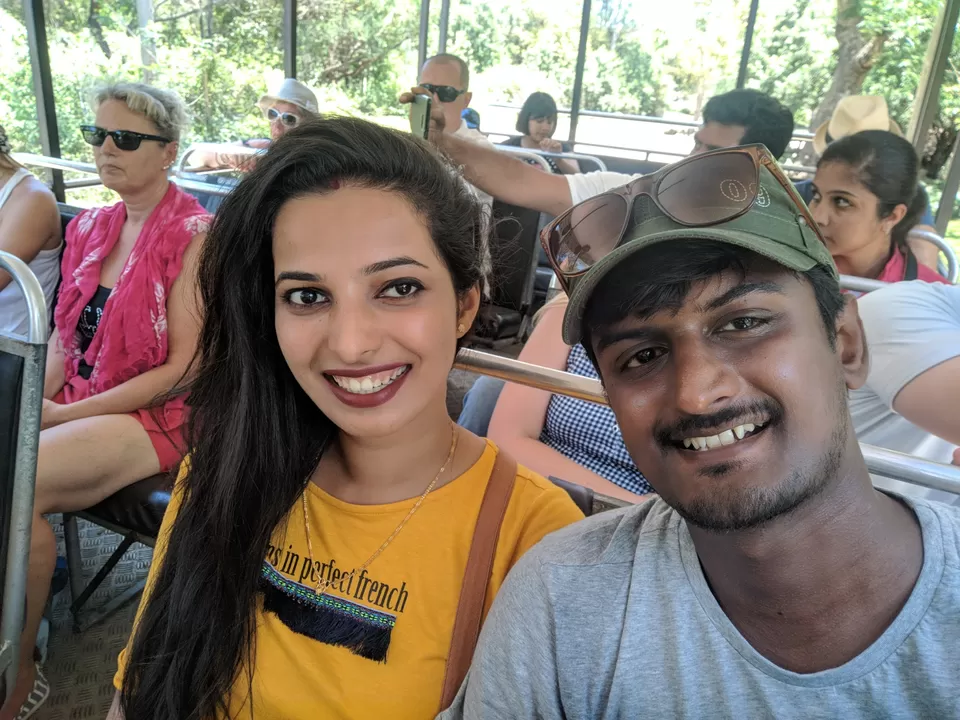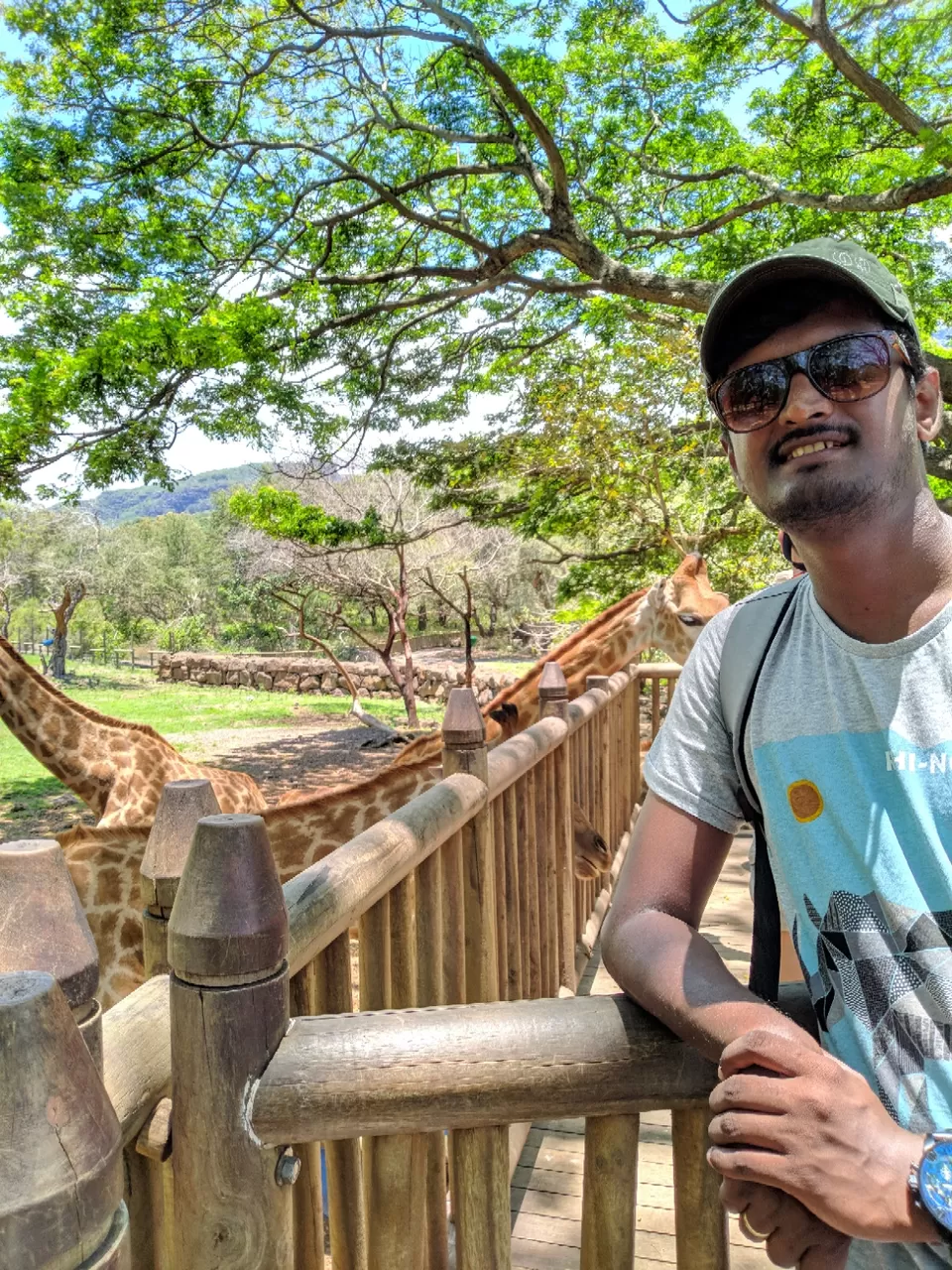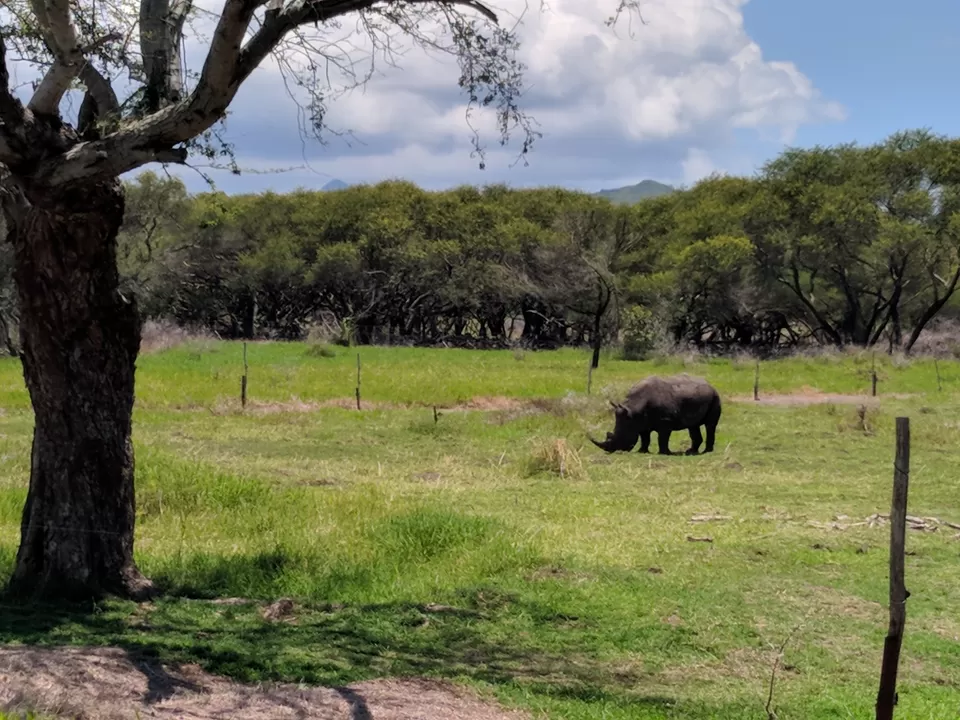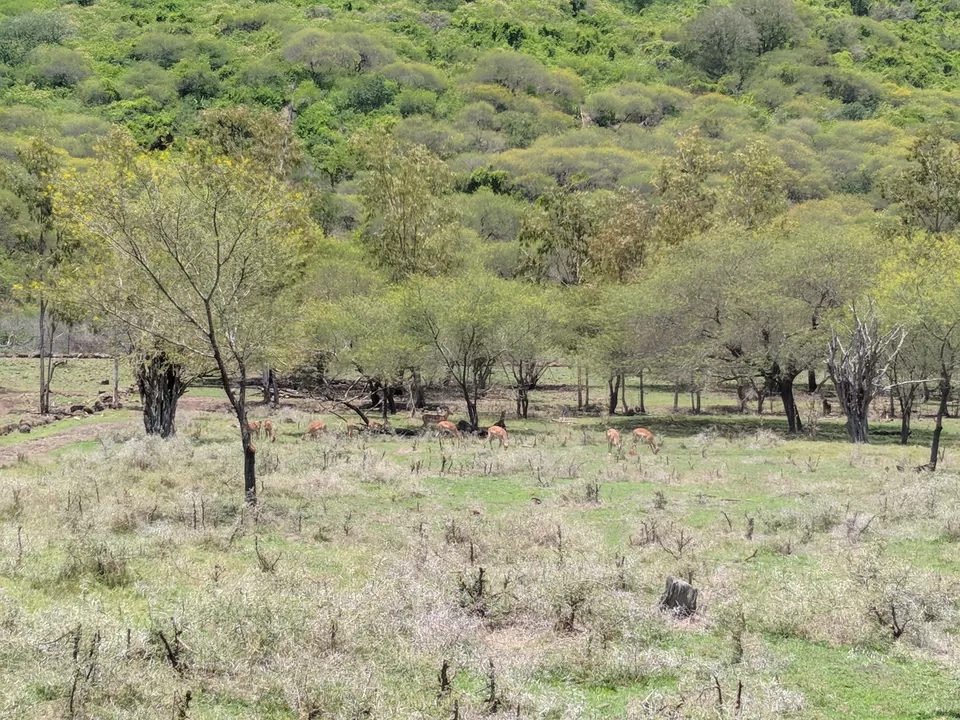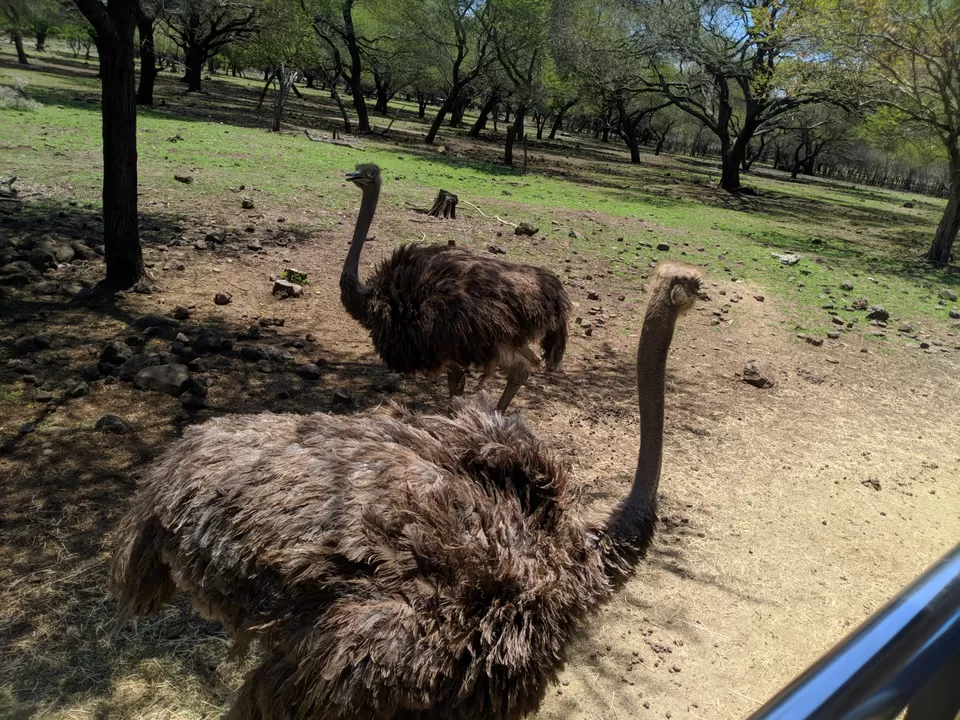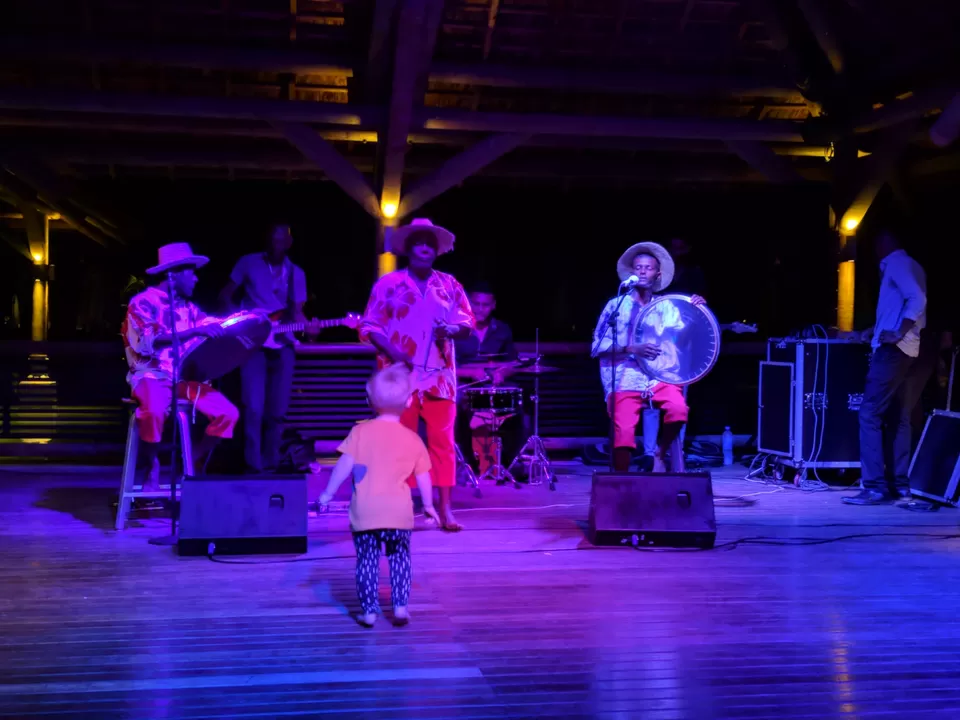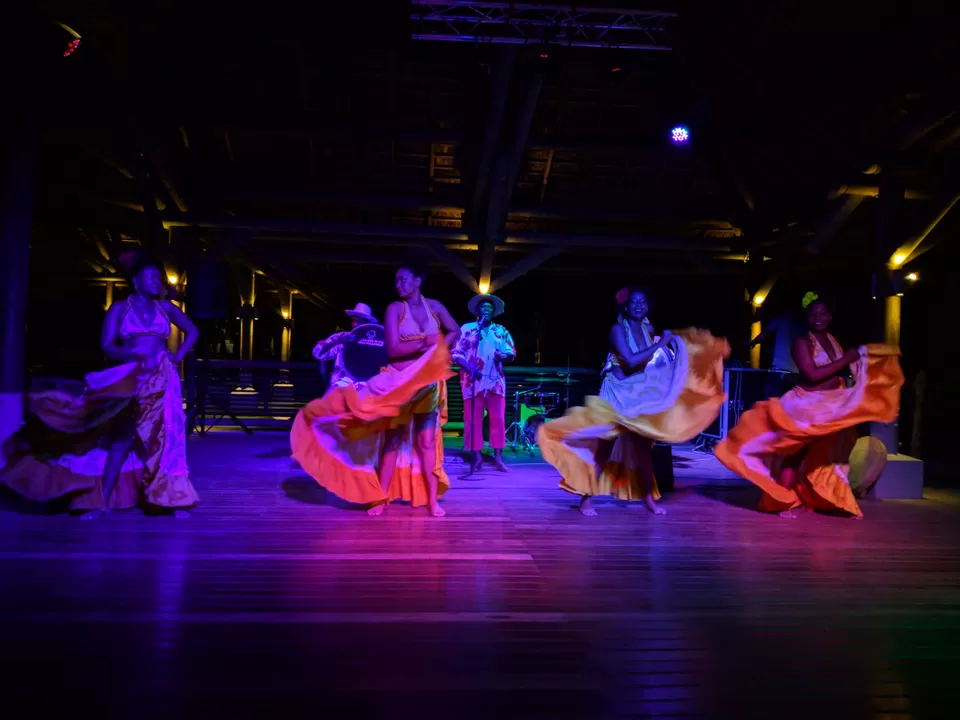 It's time to say good bye to Mauritius..
Thoroughly enjoyed our stay here.
Spent the day at the beachfront , departed in the afternoon.