While waiting for the brunch on the table of Tibet kitchen along with other existing co-travellers, I was wondering in silent contemplation that how travel let you introduce with new faces and binds anyone in new-fangled correlation with the brilliant vibes of the place.
I was trying to equipoise among all the facts that what human being consider before heading his foot to any of the nature's corner. Either just a perceptible nature, or it's varies culture, humble common masses or those traditional authentic pattern of cooking which is almost disappearing on the name of taste in today's consumerism. But I'm not biased nor patterned neither I required any reason to dig into God's charismatic creation, Instead of that I would love to flow in the lap of nature, to grasp every captivating vistas, to admire those entire composition of flavours that every new spot offers which content my taste buds.
As I was floating in my profound thoughts, that appealing aroma disbursed my isolated moments, coz la la food was there !!! Leaving all my notions behind I would recommend Tibet Kitchen to dine in for the following reasons:
1. Name- Yes, as the name suggests ""Tibet Kitchen" this eatery not only just specialized in propounding delicacies from the land of Tibet but also offers Bhutanese, Chinese, Thai and enough of Indian cuisines to satisfy your hunger. What more you necessitate when you get all of these well regarded cuisines in the lap of Himalayas (specifically Dhauladhar Range behind, covererd with full of pine and silver sparkling trees). For me just the name is sufficient that would led me to sneaked a peek. The name not only justify and correlate the place and food, as Mcloedganj is also known as "Little Lhasa" because of the residence of holiness and the large population of Tibetians.
2. Location- It is located in Jogiwara road amidst of overly crowded central market of Mcleodganj. Easy to reach and traceable even by Dharamshala, though our lunch was organised by Tripver that included in our package. We all strolled down 2kms from Bhagsunath (where we stayed, for my experience in Turkish Cottage Click here)to enjoy that unexpected scrumptious gala lunch. Road that bridge Bhagsunath and town is the peaceful and shared by many others pedestrians, you never feel lonely. Thankfully I got multiple eye catching views of the town, green meadows under clear skies. Customarily, this 3 floored construction remains full of travellers and foodies. Count yourself lucky if you get a table though its generally packed throughout the year.
3. Food- And here's the main topic that I would like to cover....Food. Gorgeous feast included stuffed mouth dissolving big sized steamed momos, really that well regarded flavours I've never had before. Then it was a turn of mild flavoured chicken (soup full of crunchy vegetables, slippery boiled noodles and chicken) low in calories loaded with fibre and nutrients, it's a complete meal in itself. Anybody can sense a feel of Himalayan touch by having this recipe.
Tibetian palate would remain incomplete without Tingmo , a yeasty big Tibetian steamed bread/bun. It doesn't have any kind of filling but can be prepared in many shapes. A trip to Dharmshala is a sheer waste without grabbing a bite of it. They served this with delectable curry Shamu Datse- haute cuisine full of mushrooms, beans and green chilly in cheese sause. 'Shamu' means mushroom and 'Datse' is Bhutanese cheese, soft melted one that use to make local delicacies. This heavenly cuisine is bit spicy not as much as its sister delicacy Ema Datsi - one of the spiciest Bhutanese national dish usually loaded with chillies. Where locals mostly eat with rice but we relished with Tingmo, great combo. Delicate fried rice was just an add on to make it a perfect meal with Thenthuk- handmade short flat noodles.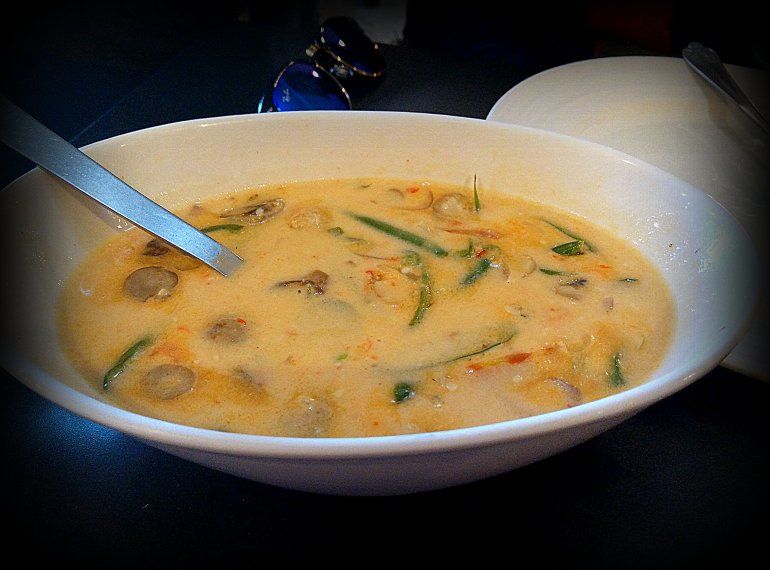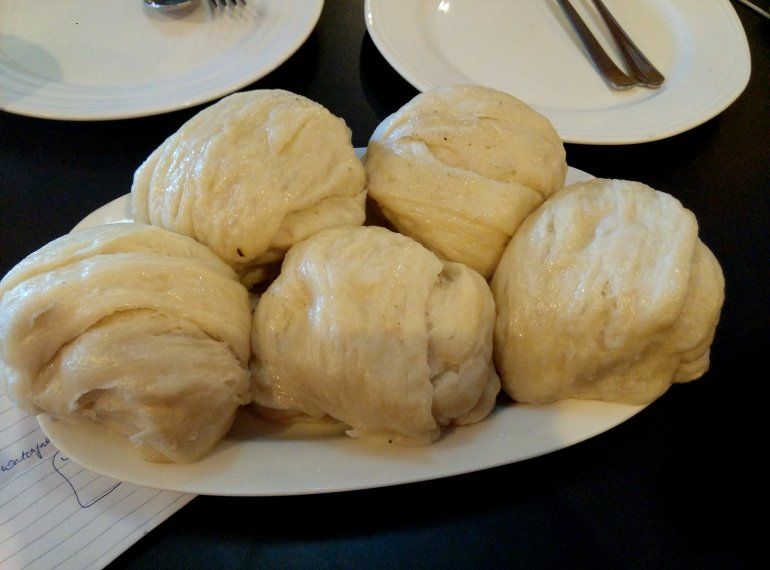 4. Service- I found couple of negative reviews online on the note of their service but fortunately we wouldn't faced such non inviting experience. It's value for money food corner that serves good staff service and insanely affordable food. I'm not comparing and stating their food as the best in the town but with no tipping atmosphere I'd quite a memorable experience to share which is enough to gain and revisit of any customer.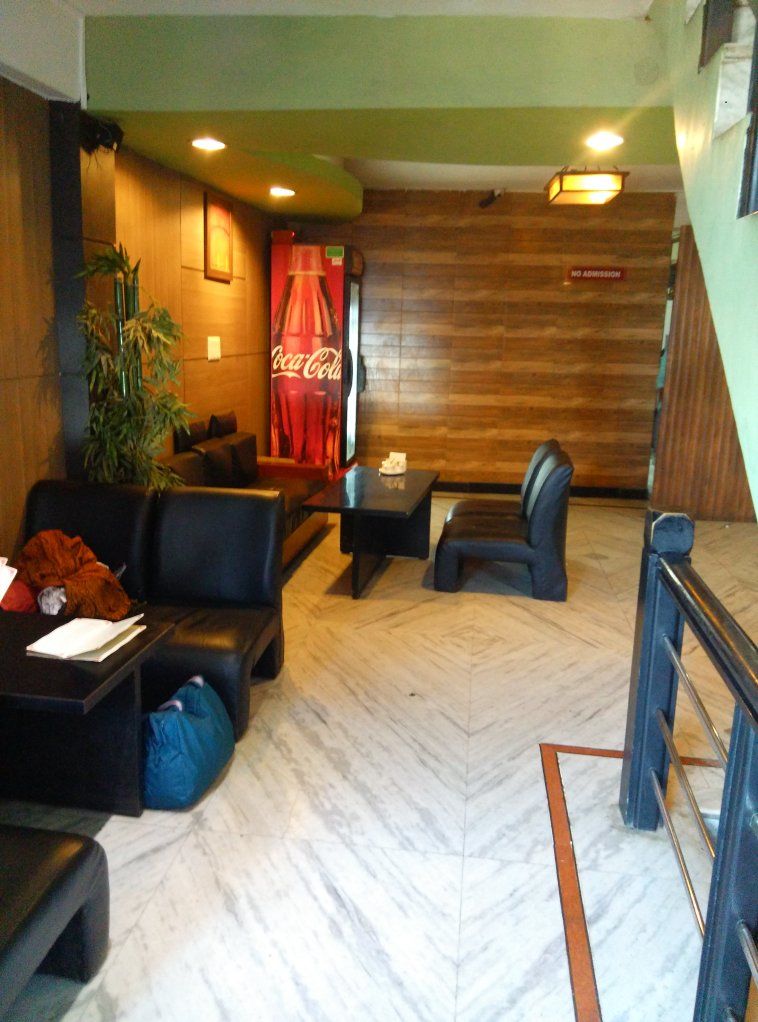 5. Enhance your knowledge by exchanging stories with congenial co-travellers- It was an experience that one cannot forgets anytime soon, usually this 3 floored often full with monks, travellers and locals because of their pocket friendly moderate price. These maroon robed friendly modest monks would happily spend a quality time with you, try once.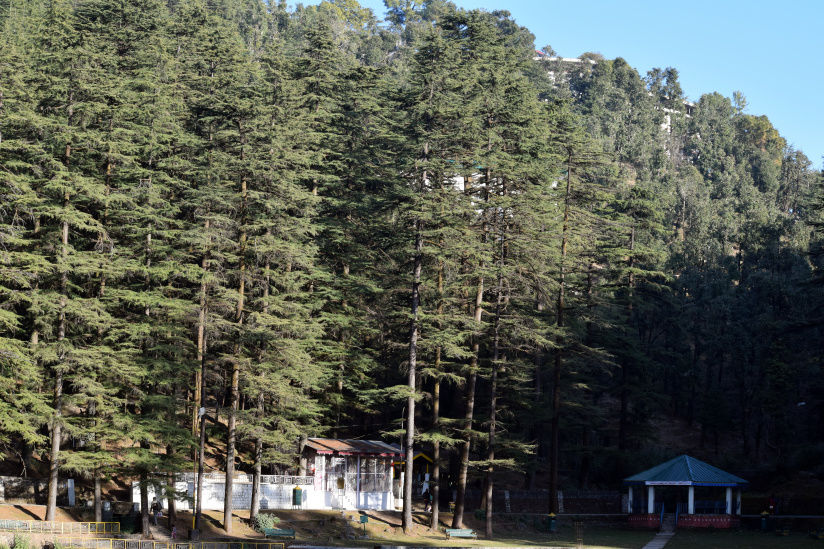 So what are you thinking of, such picturesque landscapes, those dazzling stars of splendid galaxy of Mcleodganj is calling you. Pack your bags and fabricate wonderful illuminated lifelong memories coz life is too short to think so much without any act.