Are you tired of the cacophony of noise around you? Are you sick of the honking and beeping and cursing that is audible to you all the time in your city? Are the loud work colleagues and louder roommates at home rubbing you the wrong way? Well, then you have come to the right article.
Nestled atop a hill, with gorgeous nature all around you, and the views of Barapani (Umiam Lake), Cafe Umbir in Meghalaya can be your happy place. Around 75km from Guwahati and 20km from Shillong, this idyllic homestay is situated in an almost noiseless destination.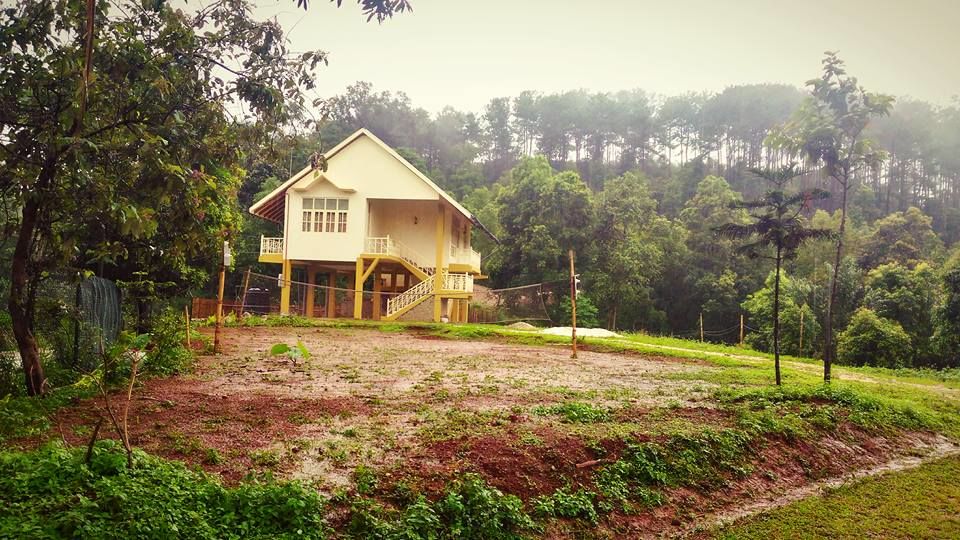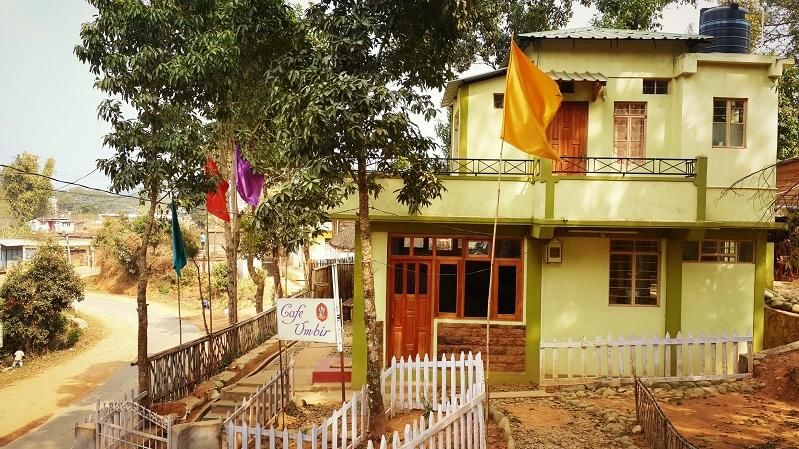 Accommodation at Cafe Umbir
The resort provides two kinds of stay options – cottages and tents. The cottages and rooms are situated amongst nature, while tents are pitched overlooking the Umiam Lake.
A cottage can accommodate up to six people and has a bedroom, drawing room and ensuite bathroom.
All the tents can accommodate a group of up to 20 people with double- and triple-sharing tents. The tent site is approximately 1km from the main restaurant and reception.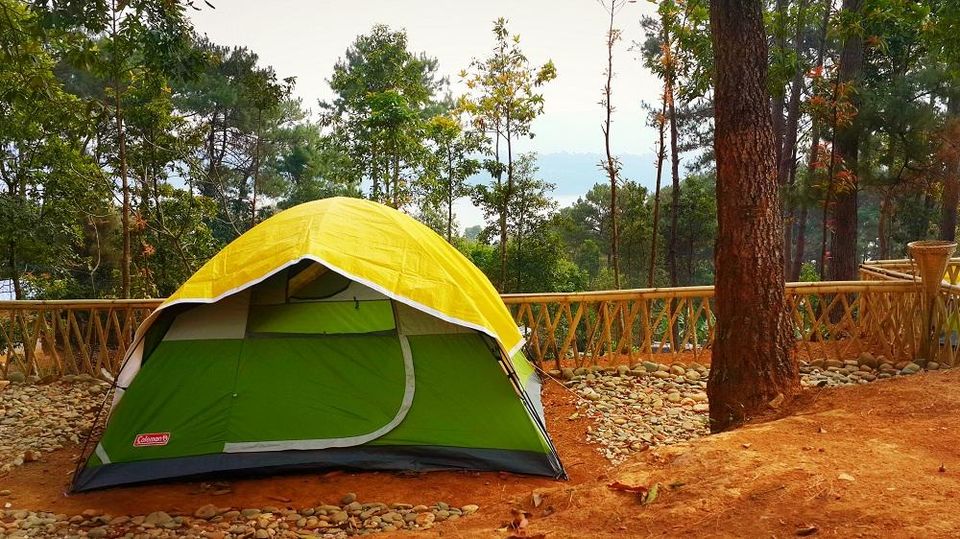 Food at Cafe Umbir
Food here is simple and cooked by Sangma, the in-house chef and caretaker of the place. Options include both vegetarian and non-vegetarian food. The vegetarian dishes are simple and cooked using home-grown produce only. The menu is limited, but certain non-vegetarian dishes such as barbecued pork or roast beef can be prepared if informed in advance.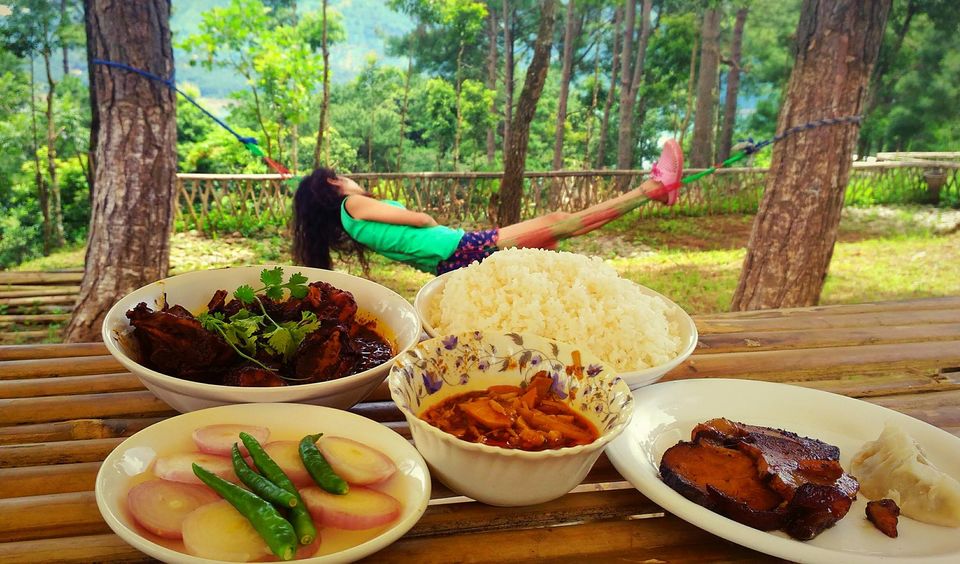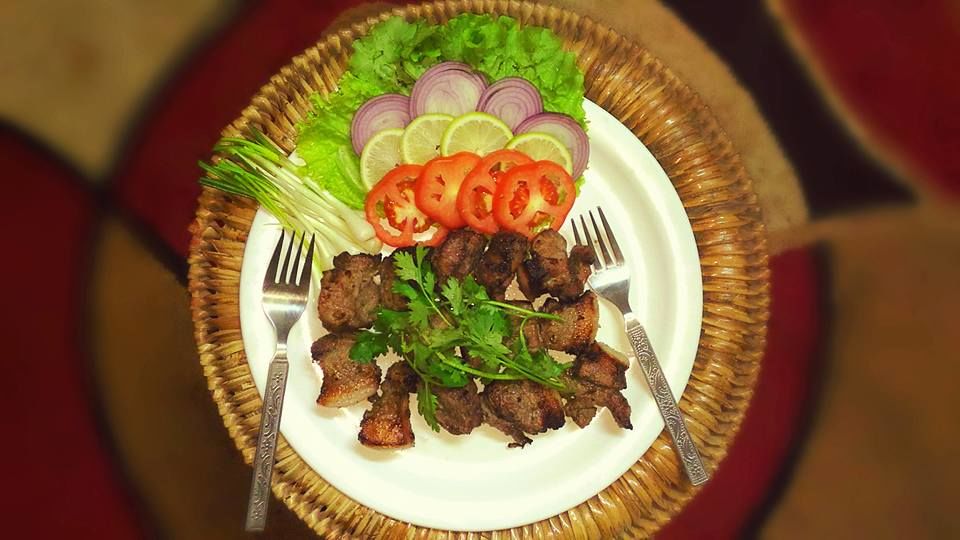 The meals are generally served in the restaurant, but if you are a large group staying in the tents, you can put in a request for it to be served outside, near the tents.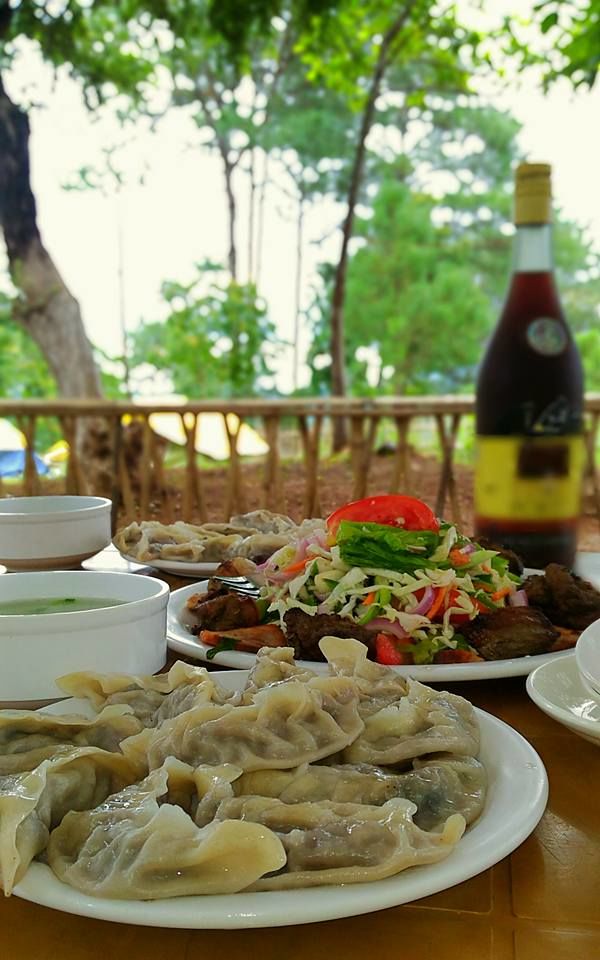 The resort also organises bonfires in winter and you can have snacks or dinner around it, just make sure to request for it in time.
How To Reach Cafe Umbir
Situated in Umbir in Ri-Bhoi district of Meghalaya, one can drive her/his own car or take a cab from Guwahati or Shillong to Cafe Umbir. It is located opposite St. Francis Bassisi School near Ri Kynjai Resort in Barapani.
Address – Umbir, Ranikor Taluk, Ri Bhoi District, Opposite St. Francis Bassisi School, Umiam, India
Tariff at Cafe Umbir
Tent per person per day (only stay) – Rs 800
Tent per person per day (with breakfast, lunch, dinner) – Rs 1200
Cottages per day (up to six people) – Rs 4800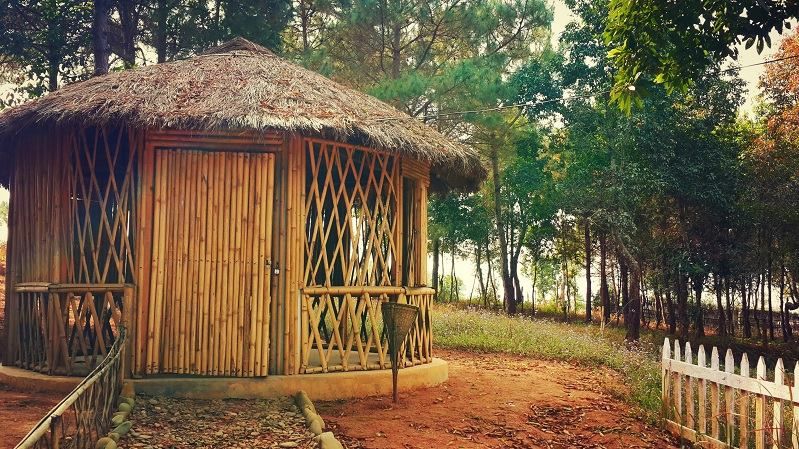 So are you tempted to head to Cafe Umbir and spend your life here? Or maybe just a week? Book here.
Frequent Searches Leading To This Page:-
shillong tour best time, shillong tour budget, shillong tour best places, shillong tour cost