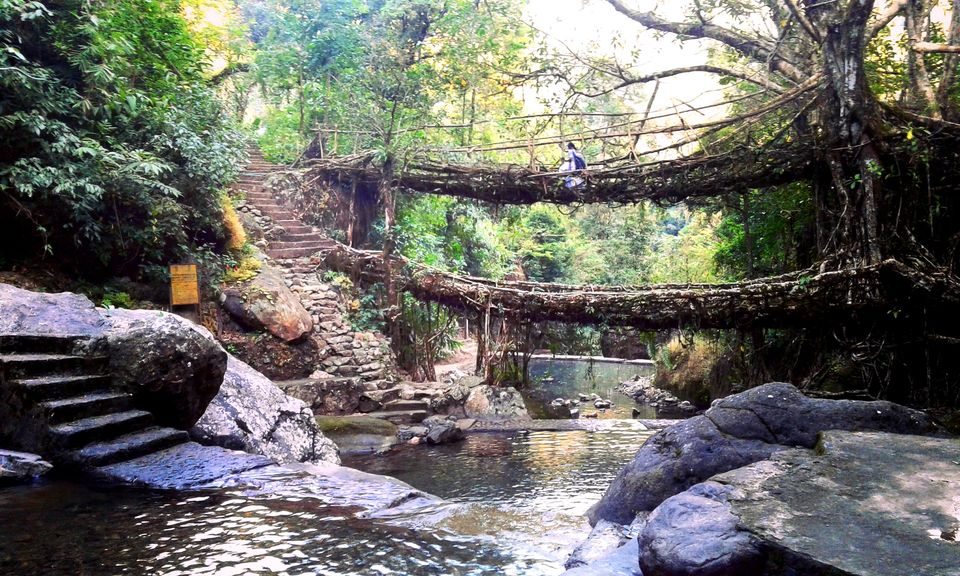 "I would rather embrace the difficult path to see something utterly gorgeous than wandering in search of hidden paradise taking the easy way" – I convinced my mind plethora of times with this thought while getting used to walking 3000 stairs to reach the awe-inspiring solitude existence of NONGRIAT VILLAGE in Meghalaya. It is not an ordinary but a parallel universe where slow living is the fruit of survival and peace is what crawls in your mind every minute.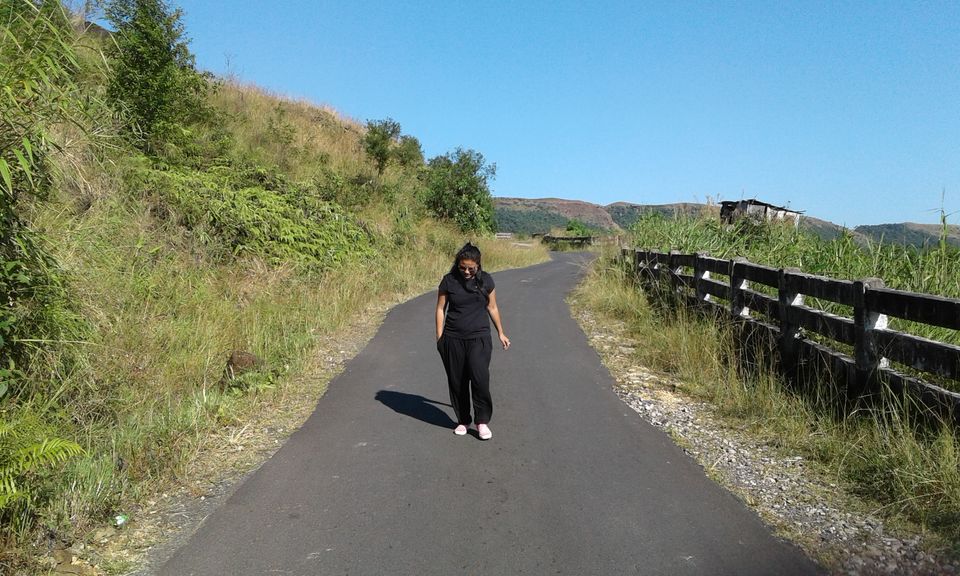 ABOUT NONGRIAT VILLAGE
The journey and destination both are convincingly gorgeous and driving though the countryside roads of Cherrapunjee to reach the destination was in itself a pacific like encounter. It is not a piece of cake to reach there but a little hard-work to see the ephemeral beauty of the place is totally worth. It is the home to famous Double Decker Living Root Bridge, natural pool of clear blue water and cascading rainbow waterfall.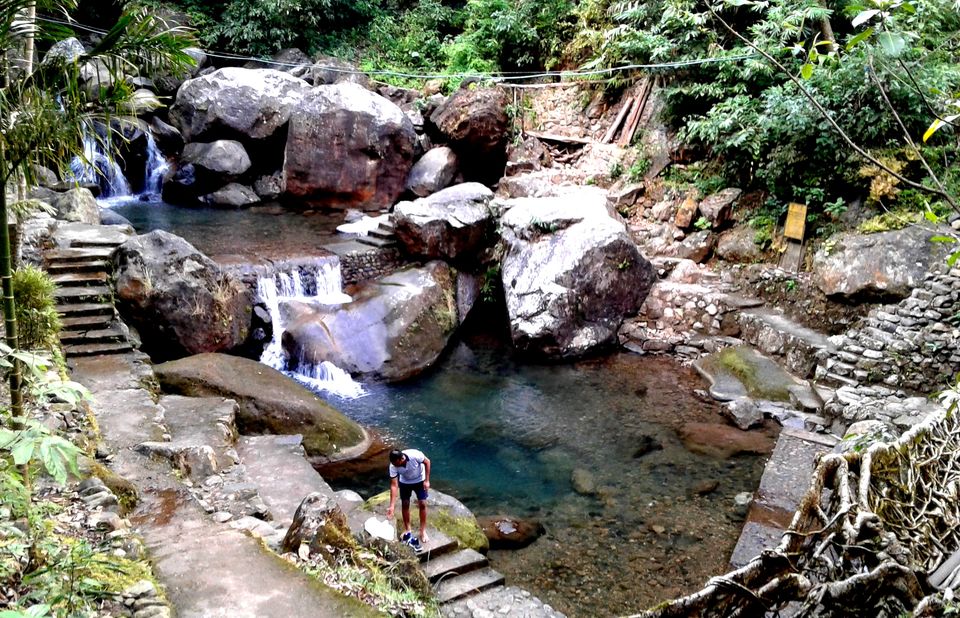 HOW TO REACH NONGRIAT VILLAGE?
I travelled there with my journey starting from Guwahati and it is followed by Shillong --------- Cherrapunjee ---------- Tyrna Village ---------------- Nongriat after climbing down around 3000 stairs and crossing two scary iron suspension bridges.
• Guwahati to Shillong is a very easy route and there is ample number of shared Taxi available from Paltan Bazar, outside Railway Station. You have the option to travel via Tata Sumo for Rs 180 per person or the shared cars for Rs 300 per person.
• From Shillong you can either hire your private cab till Tyrna Village directly from where the hike for Nongriat Village starts at Rs 1200-1300. The alternate and budget option is there are many shared Tata Sumo available from Shillong to Cherrapunjee from Anjali Cinema Taxi Stand for Rs 70 per person and you can board that. From Cherrapunjee getting shared cabs is difficult and bus to Tyrna Village is time specific. It is better to have a Taxi hired for Tryna Village and they will charge around Rs 300 to 400.
• From Tyrna Village the real challenge starts as you have to climb down around 2500 stairs, cross two suspension bridge made of iron rods and climb around 200 stairs to reach the Village. It is a neat, tidy and very serene village and you will enjoy the hike.
WHERE TO STAY IN NONGRIAT VILLAGE?
Nongriat is a beautiful village tickling your senses with extreme serenity and everyone around is impeccably beautiful. Serene Home stay is the place to stay run by Byron and his family, it is home away from home and the hospitality with reside in your memories forever. Byron is the man of hour and he is up there for anything you. It is very affordable with sharing based rooms charging only Rs 250/- per night per bed.
Contact Number for Byron – 09615252655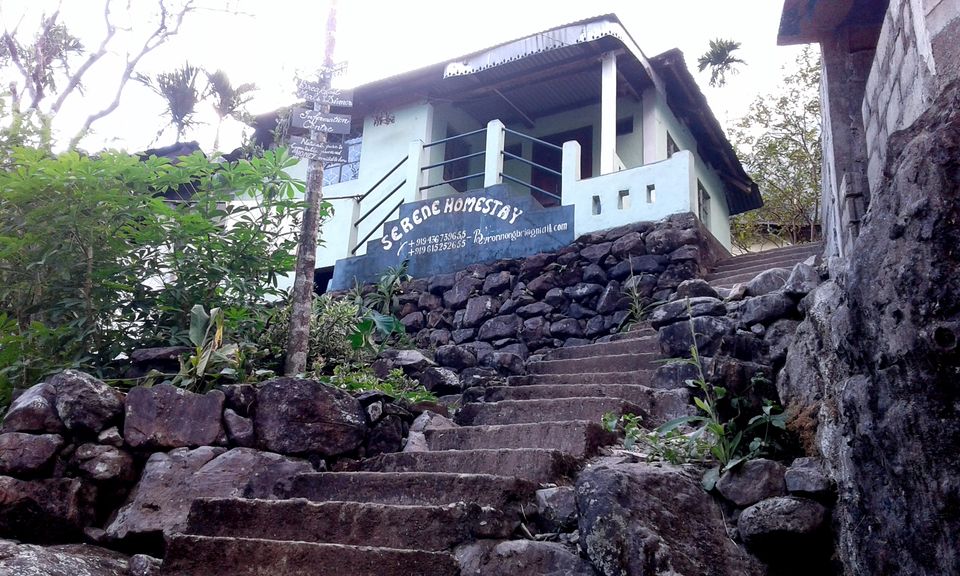 REASONS WHY THE VILLAGE IS TO LEAVE YOU SPELLBOUND
The abode away from home, the place gives you the perfect feeling of Homecoming with the gorgeous nature delighting your soul and enlightening your mind. There is so much peace and tranquil with the village. The village is surrounded by Sohra Valley teasing your soul with the gargling waterfalls cascading down the rocks. I am captivated by the place and here is what made me fall in love with the tiny Hamlet.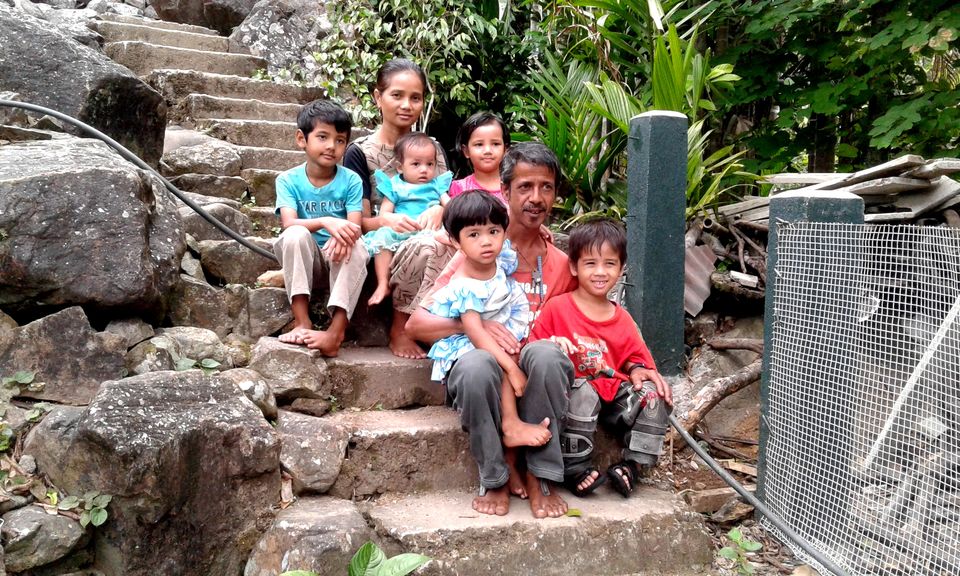 • Waking up to the beautiful view of surrounding valley and greeted by Byron, his wife and five little kids. Serene Homestay defines the world home stay in its right way because you never feel from home even for a second.
• Staring at the jaw dropping gorgeous Double Decker Living Root Bridge and taking a dip in the lapse of nature. The Living Root Bridge symbolises hard work and dedication of Khasi tribe who took years to create such beautiful existence unadulterated by urban civilisation. The bridge is made by winding the roots of a special type of tree.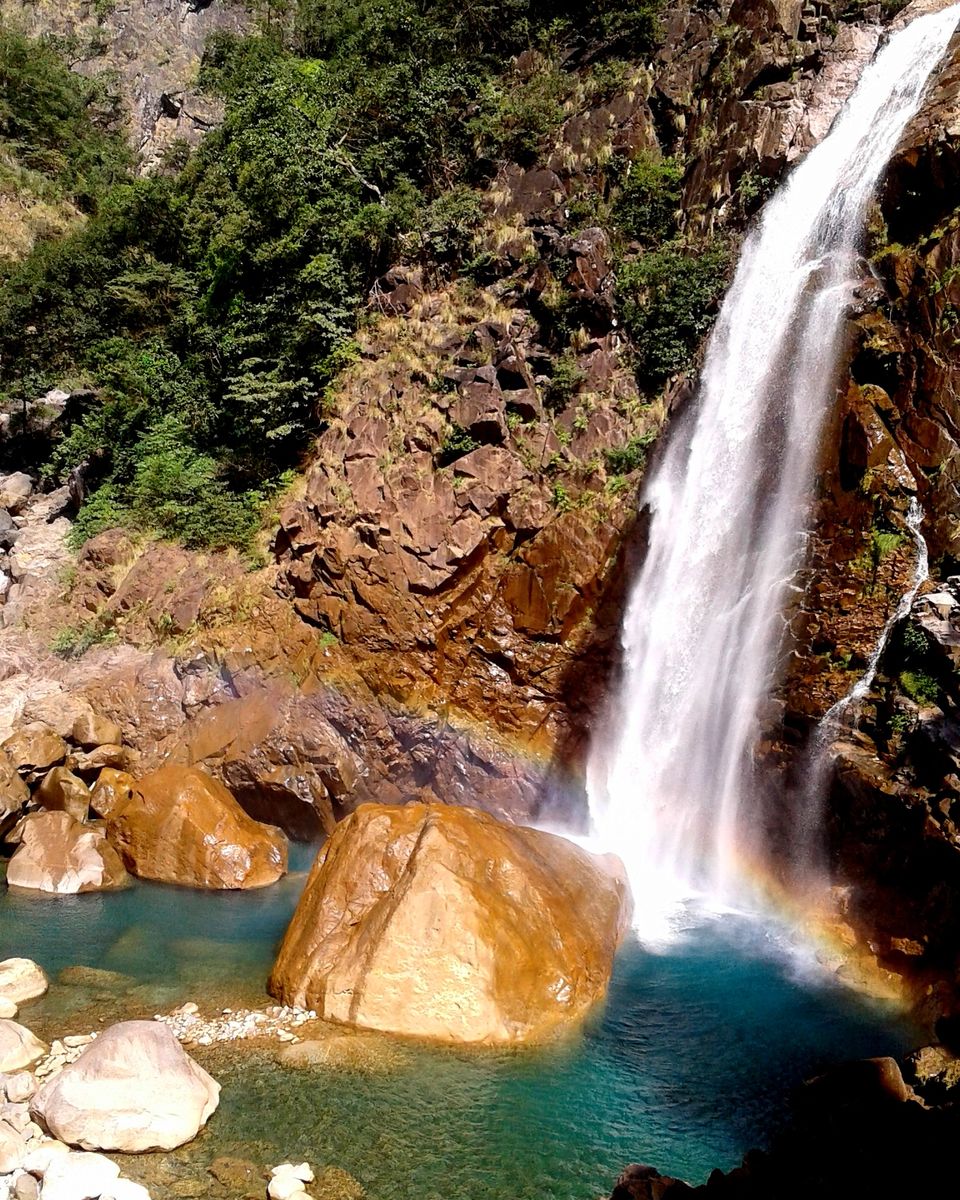 • Oh Mighty!! The prolific beauty of Rainbow Waterfall is a treat to eye with the clear blue water compelling you to stare at it forever. It is an hour trek from double Decker bridge and on a bright sunny day you see a rainbow formation, hence the name Rainbow Waterfall.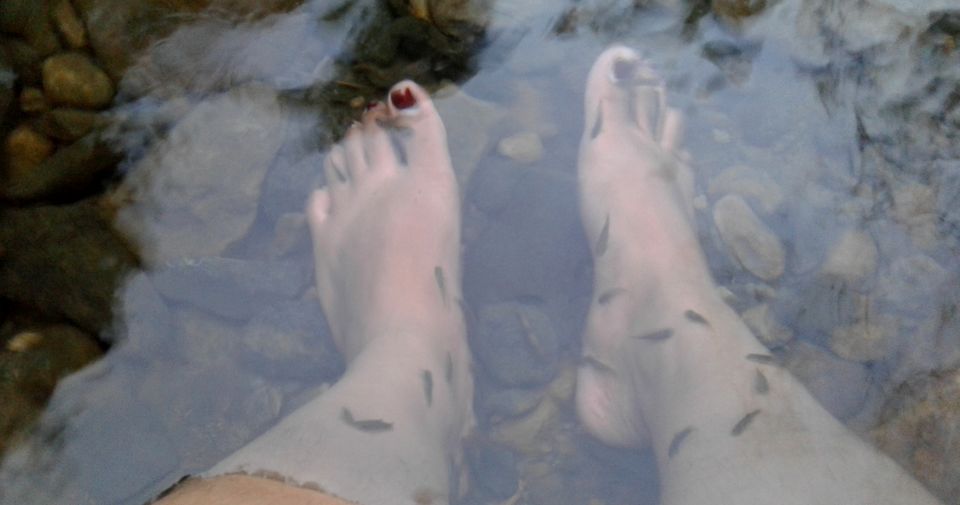 • Taking Fish Pedicure in the fresh and crystal clear water under the Double Decker Living Root Bridge is like living a fairytale dream.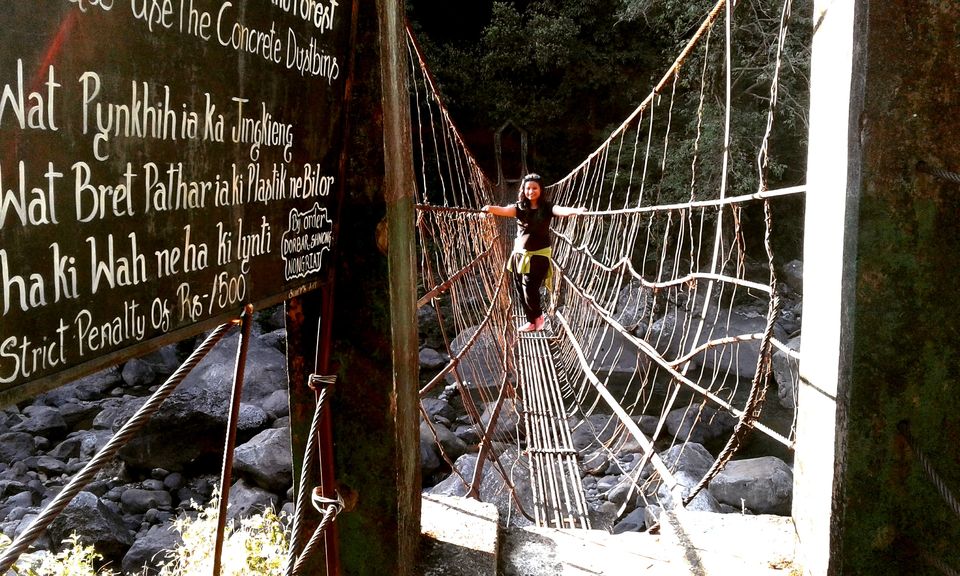 • The shaky and creaky iron suspension bridge can take you on a scary ride but the thrill crossing them while staring at the pristine blue water is insane.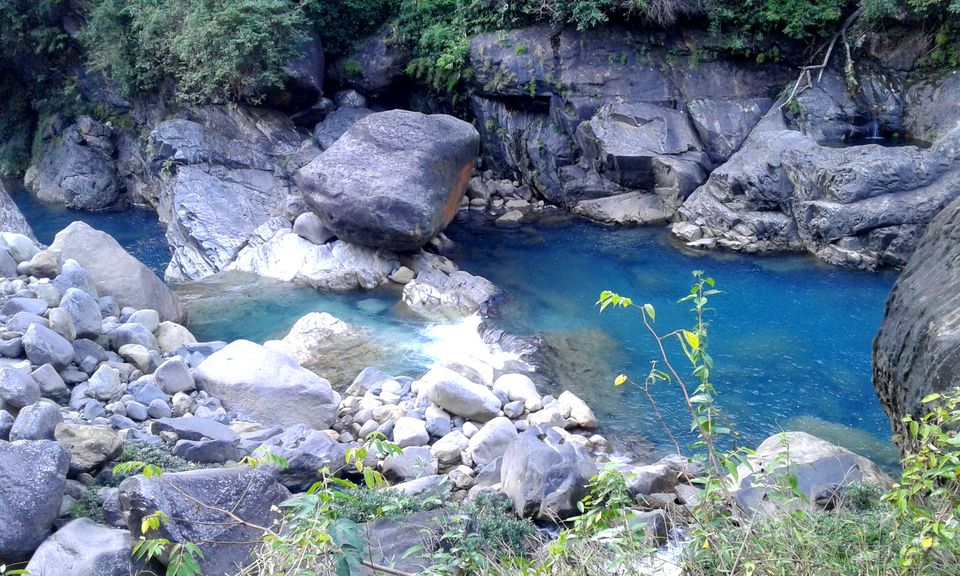 There is so much more to this place and to enjoy the beauty of this you need to stay here at least for one or two nights. The twinkling of the stars at night and sky full of tiny stars makes it a perfect place for star gazing. Exploring the village on foot is like discovering hidden treasures of nature and the beauty is never ending. Trust me when I say this, it is the most beautiful place to be and the memories so vivid and alive, it will stay forever.
Also read - JOURNEY TO PARALLEL UNIVERSE - NONGRIAT VILLAGE