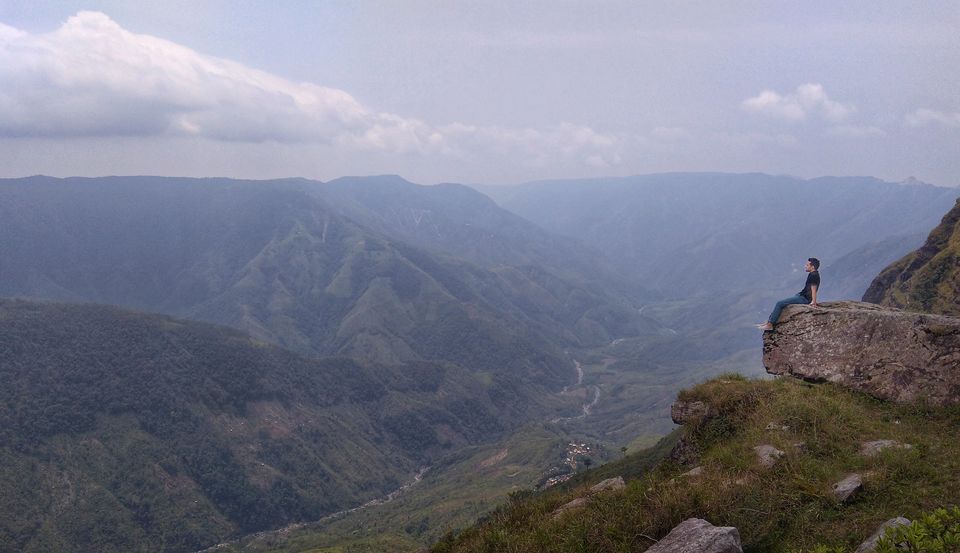 People of North India, people of South India, people from every part of India, take my words seriously, don't plan on Mars already without taking a trip to the North East.
Excuse my excitement but I could not keep this within myself any longer.
We all have heard about how beautiful the seven sister states are. We have seen hundreds of pictures too. But there is something that holds us from going there and exploring it by ourselves. Whatever that is, keep that aside for once, and book your tickets to this less traveled region of the country. I am ready to take a bullet if you get disappointed.
I cannot cover the complete North-East in one post, so I am writing about Shillong in this particular one.
Shillong
Shillong, called as 'Scotland of The East', the capital of Meghalaya, is the only hill station in the country that is accessible from all sides. With beautiful roads, crystal clear lakes, mesmerizing waterfalls and impressive mountains, there are several picturesque places to visit in Shillong.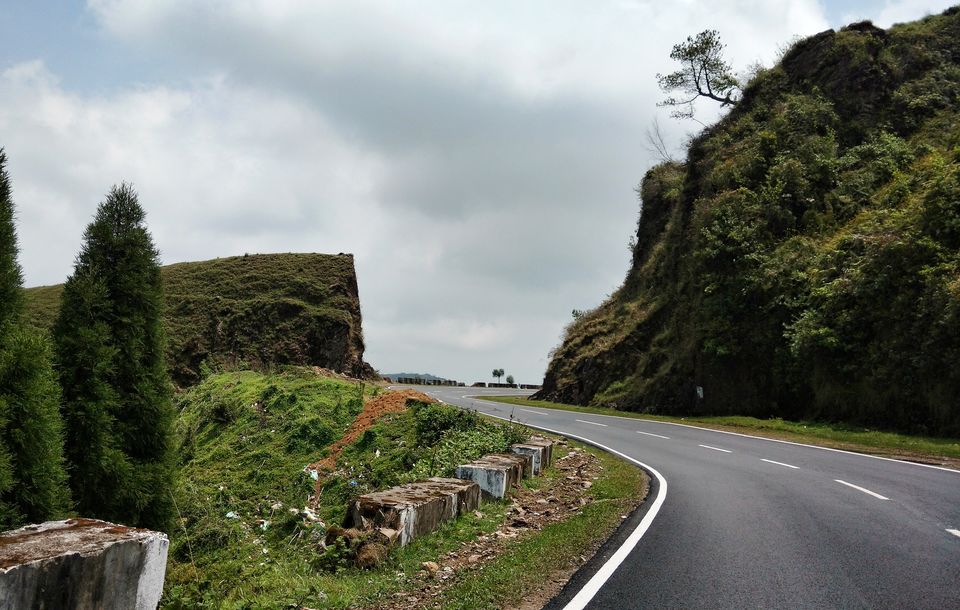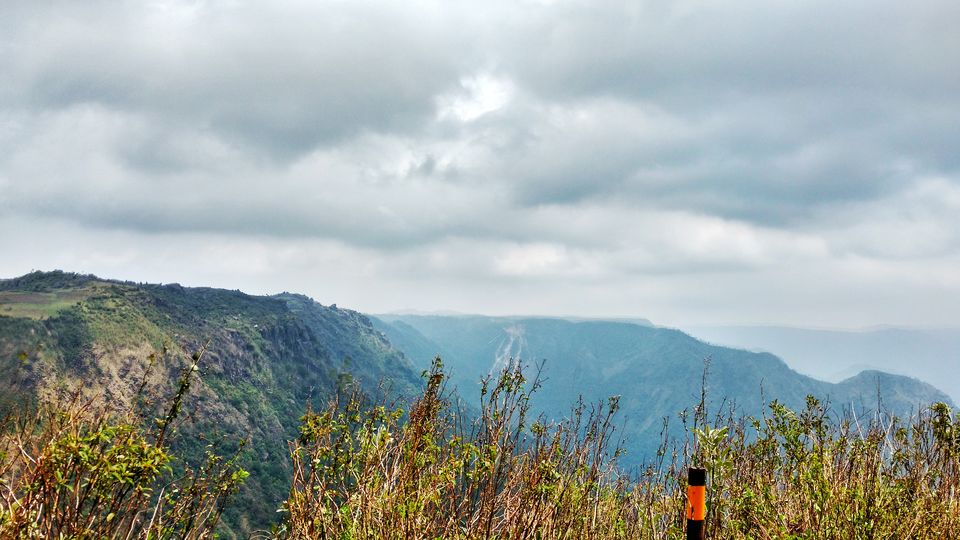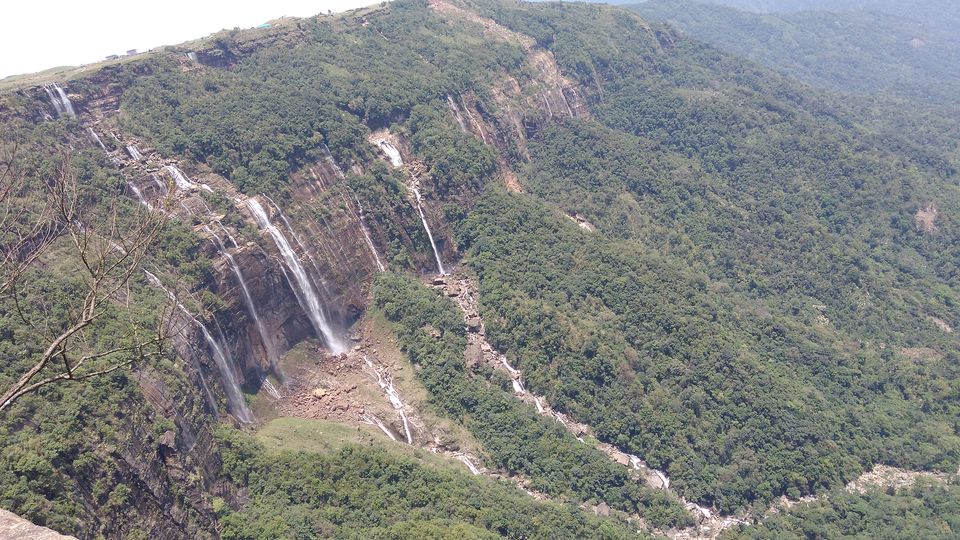 How To Reach?
Shillong is about a 100 Kms ride from Guwahati and despite being a hilly area, the roads are pretty wide and smooth. You can easily get a shared cab. Regular bus service is also available.
If you are okay with missing out on the beautiful drive this route has to offer, you can take a direct flight to Shillong(yes, there's an airport too)
Where to stay?
Police Bazar is the center of the city and there are hotels for every budget, the tariff goes up to two or three times during peak seasons. I would strongly recommend to make your hotel bookings in advance.
There are many home-stays too for those who seek different and original.
No matter where you stay, the hospitality the people extend is amazing.
What To See?
With a fine touch of western culture, Shillong has a very young feel to it. It is also famous as 'The Rock Capital of India'. Many music events and concerts keep on happening throughout the year. But the key reason why people visit Shillong is its natural beauty.
1. Shillong Peak
The highest point of Shillong which offers a panoramic view of the entire city. There's a telescope available for tourists if you want to see farther. Surrounded by fog and clouds, it is worth a hike.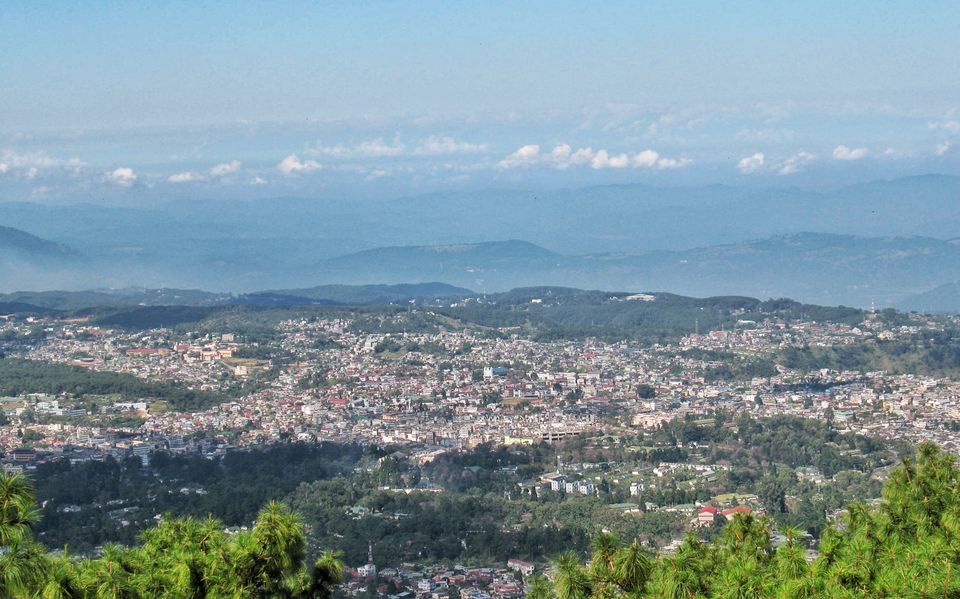 2. Ward's Lake
It is an artificial lake but who cares until its beautiful. With gardens all around, it offers boating and fountain shows for a relax evening.
3. Laitlum
There is no better place than Laitlum for a bird's eye view of Shillong's breathtaking surroundings. I'll let the pictures do the talking now-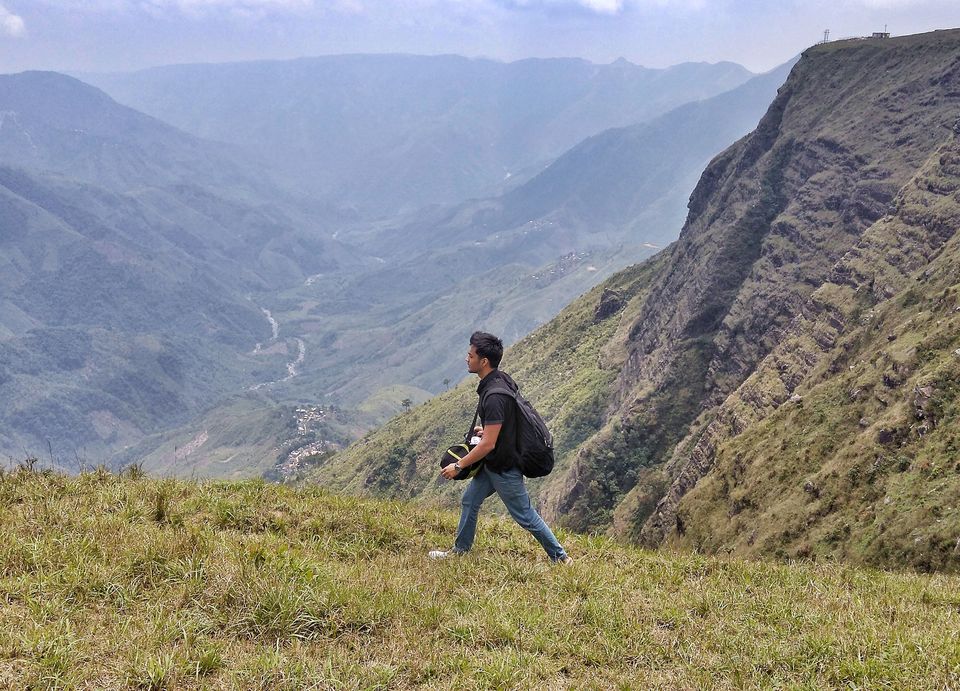 You can ride your way up to the very end of the canyon but a trek through the village Smit instead is highly recommended.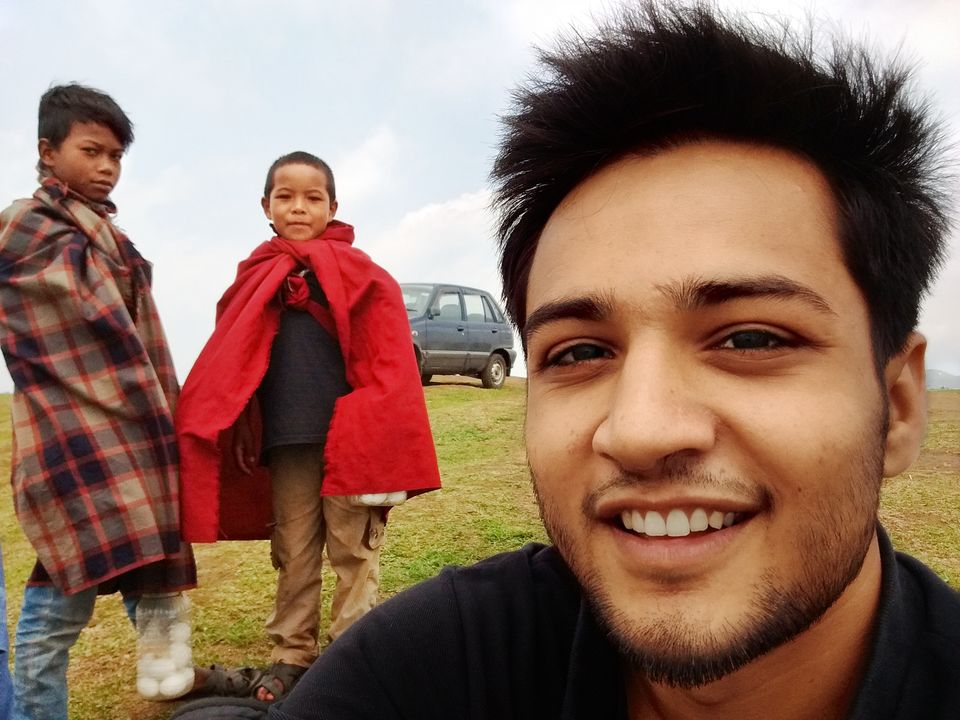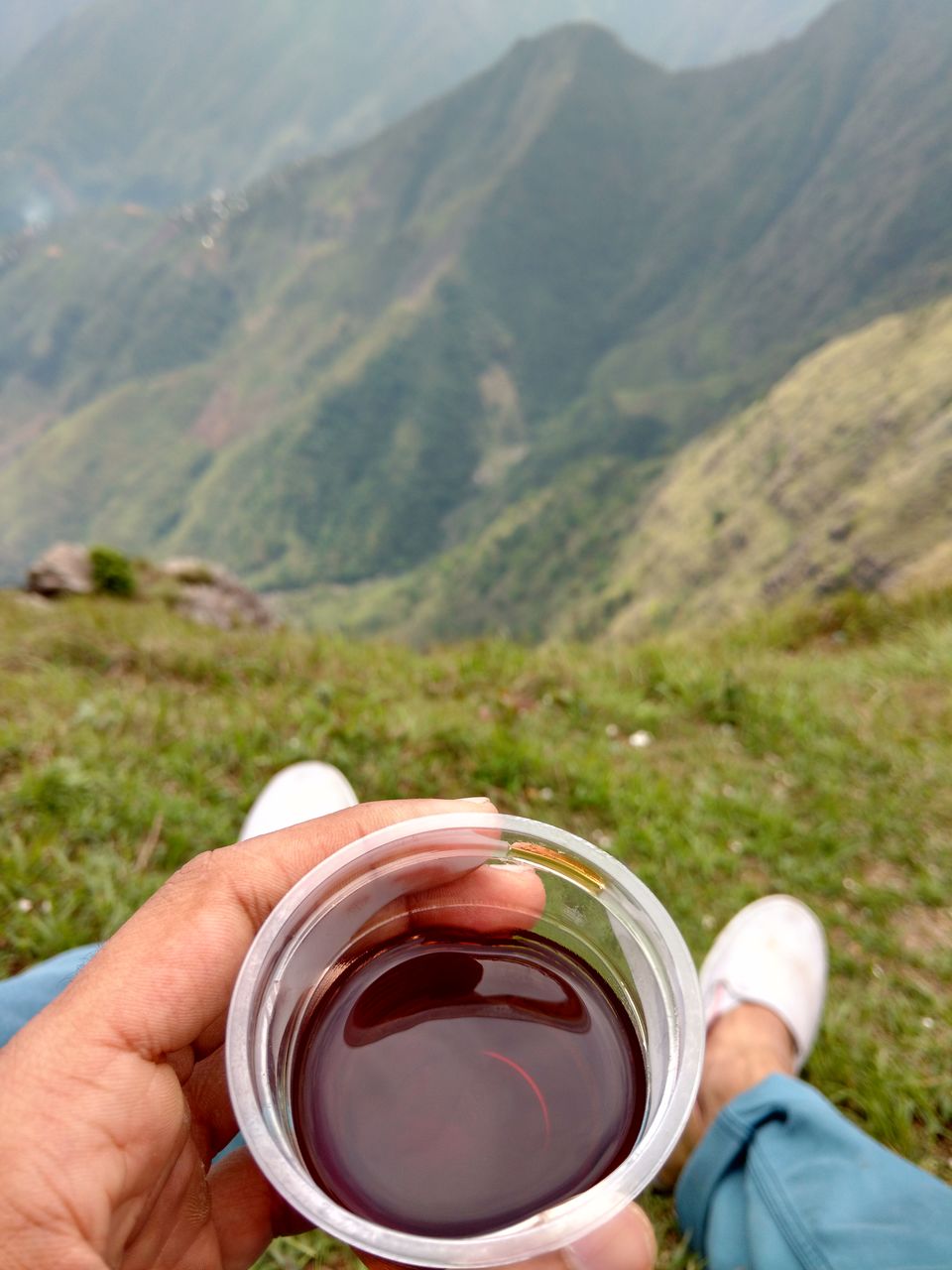 Sit on the edge, grab some boiled eggs and black tea from these superheroes & enjoy the bliss.
4. Elephant Falls
I am not writing about why it is named Elephant falls because it is one of the most popular falls in the North East. You can get very close to the falling stream but unfortunately cannot go in and enjoy like most falls. Anyway, enjoy the serenity.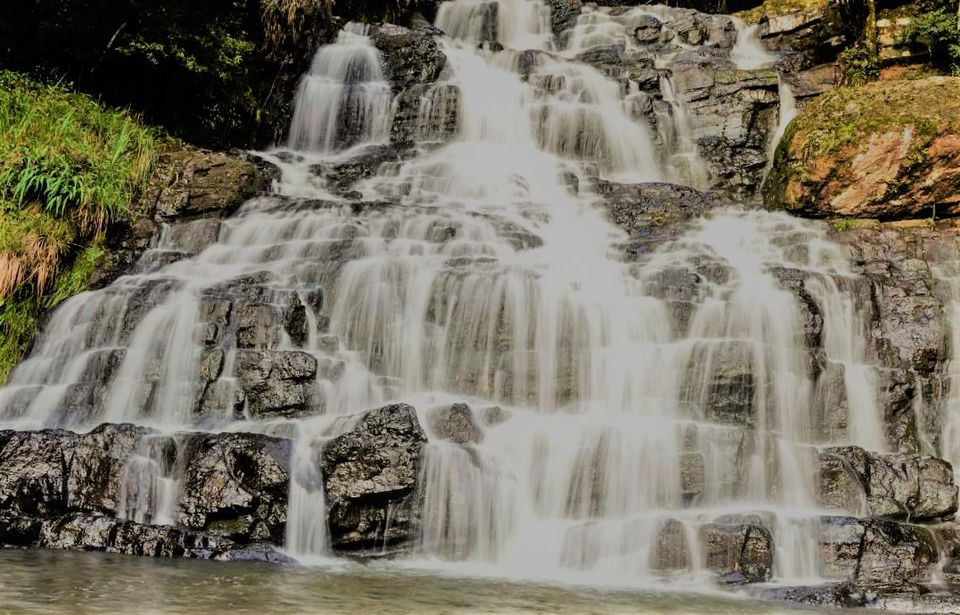 5. Mawlynnong
Situated at the India-Bangladesh border, Mawlynnong is known for being the Cleanest Village in Asia. It is our proud and offers an unparalleled natural experience.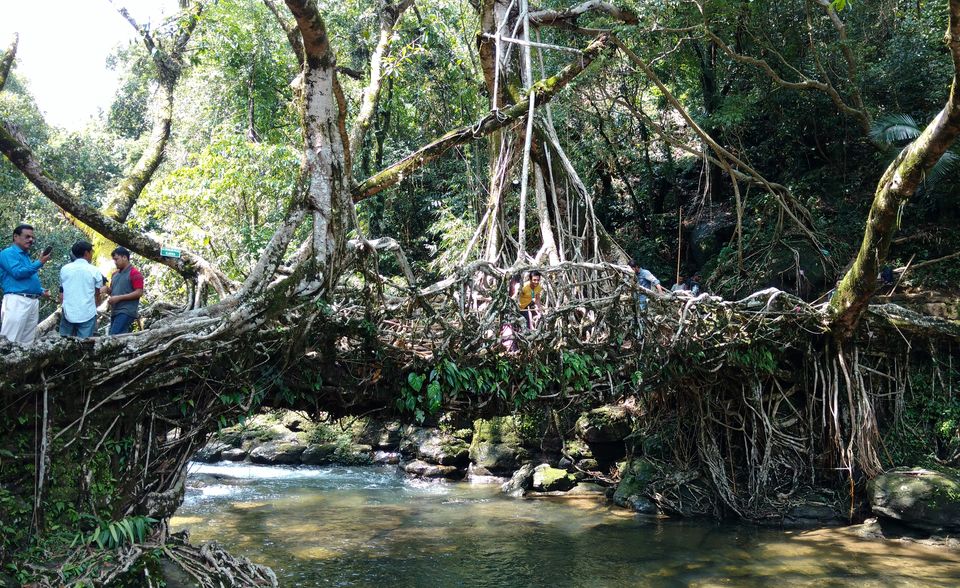 6. Nohkalikai Falls
This place will leave you spellbound for sure. Actually located in Cherapunji, Nohkalikai is the tallest water plunge in the country. You can always expect to see one or more rainbows here ;)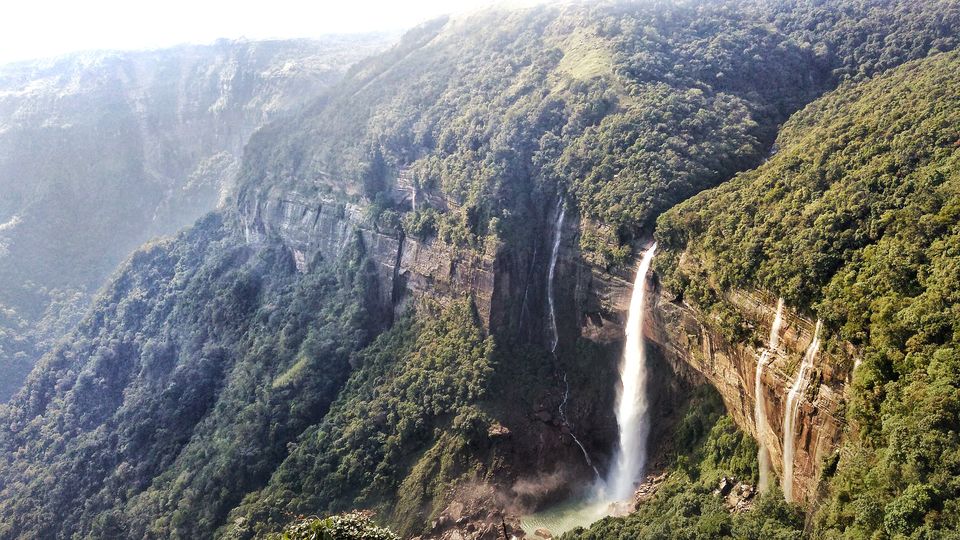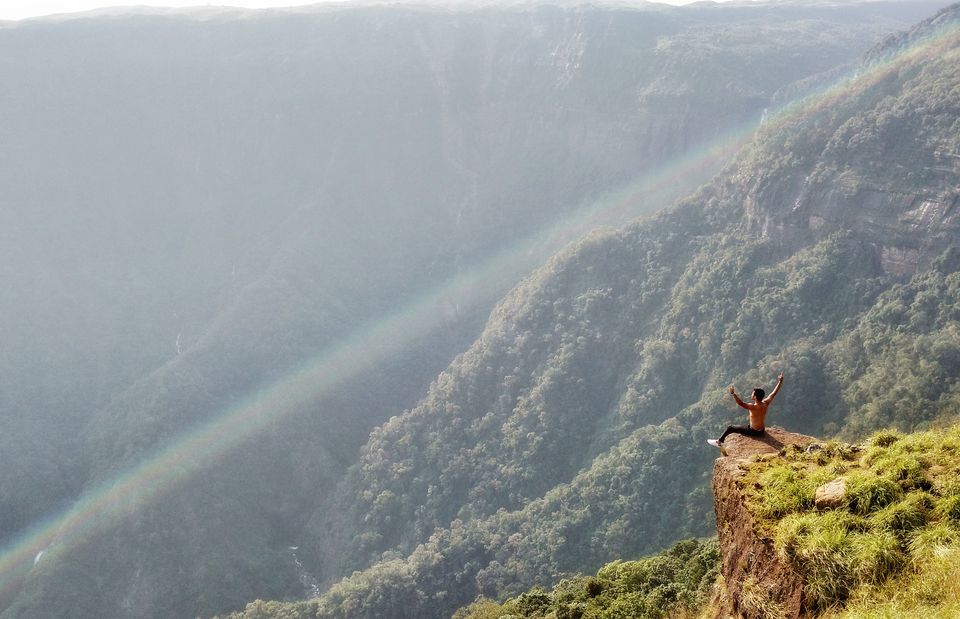 What are you waiting for? Go, and experience this all for yourself. There are plenty more places, I am leaving them for you to explore.
And yeah, don't forget to dab ;) See you later!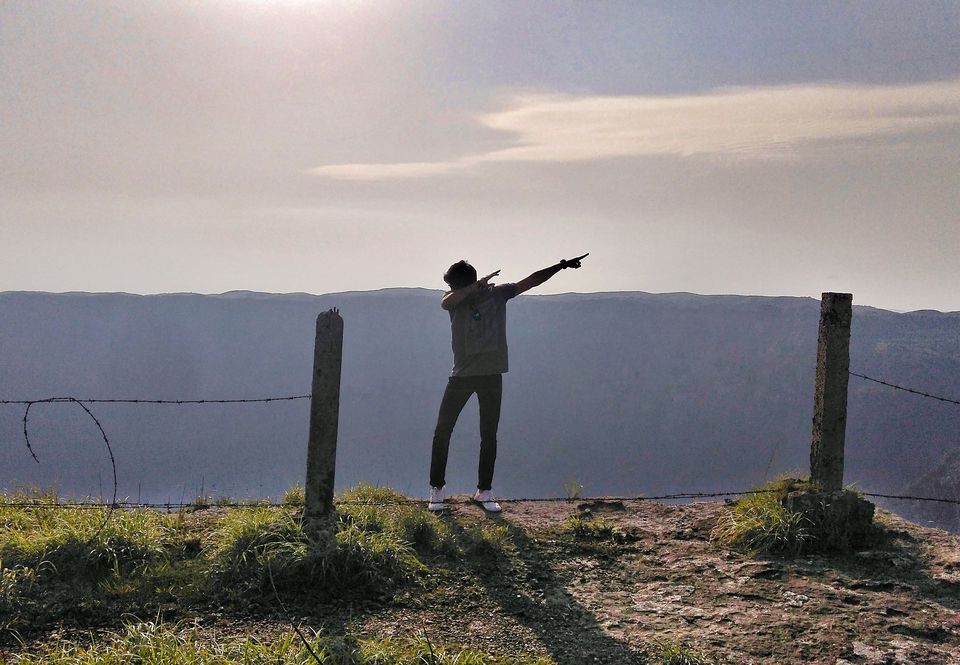 Frequent searches leading to this page:-
Shillong tour packages, trekking places in shillong, Adventure tourism in shillong, Shillong Family Packages