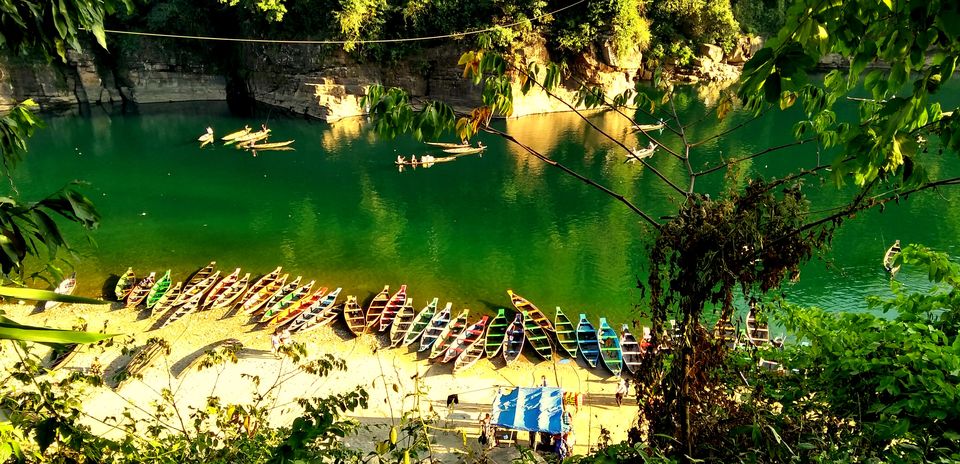 While I was having my lunch at the langar of Golden temple during August, my phone started ringing. I checked and found that my dad is calling. He called to check with me whether he should book train tickets to Guwahati during the end of November. I was already in the middle of the vacation and another already kick-started it's preparation :p
Leaves were approved, tickets were already booked and I was waiting for 25th Nov. Finally the day arrived, we reached Kolkata station and boarded Garib Rath express @9:40pm. Due to some change in the route, it took 5hrs more to reach there at 8:30pm next day. We checked in a hotel at Paltan Bazaar for 1000 bucks to spend the night.
Day 1:-
Next day without wasting much time, we took a shared sumo and started for Shillong at 6:15am. It was cheaper compared to other options i.e 200/seat . As it was early morning, there was no traffic so it took only 2hrs to reach Police Bazaar, Shillong. On the way like 20km before Shillong, we came across a magnificent beautiful lake known as Umiam/Barapani Lake.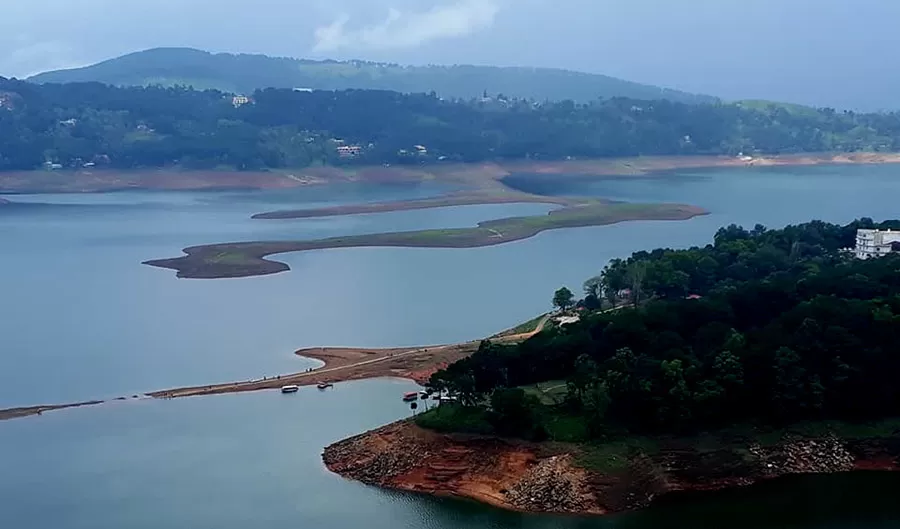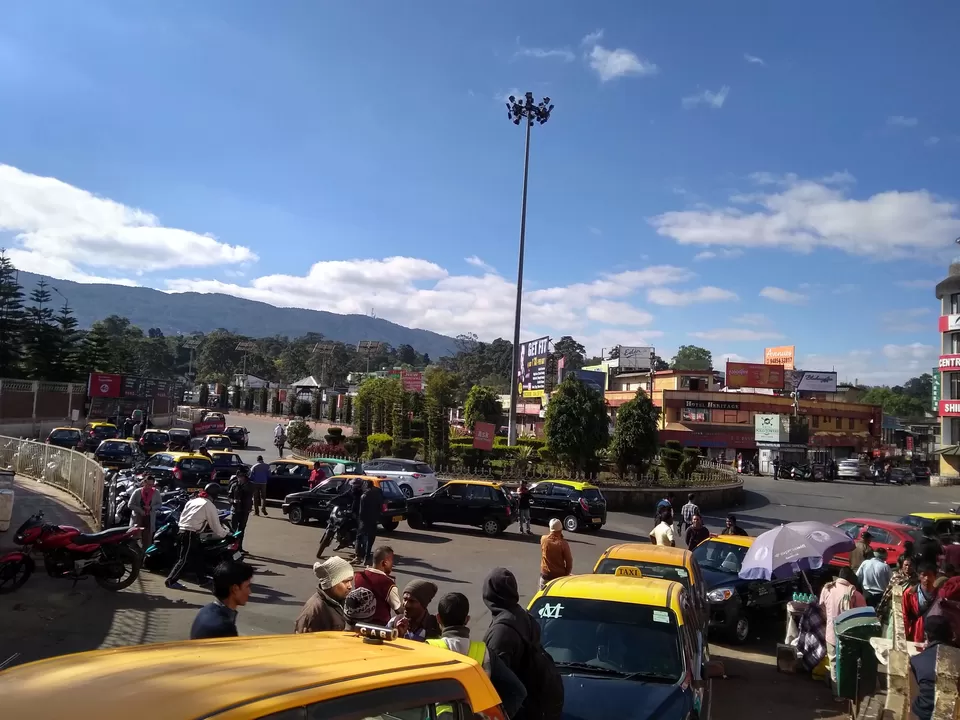 We met Subash when we reached there and he helped us in our search of affordable,cheap and safe hunt of hotel . He took 100 bucks for his service and we finally found a hotel worth 1200 bucks/day. After having a light breakfast we called him for local sight seeing.
Our first stop was Air Force Museum which was situated in the upper part of Shillong. There is no entry fee inside. We were requested to provide our identity cards like Aadhar cards during the entry. We saw weaponry, plane models & souvenirs dedicated to India's Air Force. Please note that they have lunch hours from 1pm to 3pm.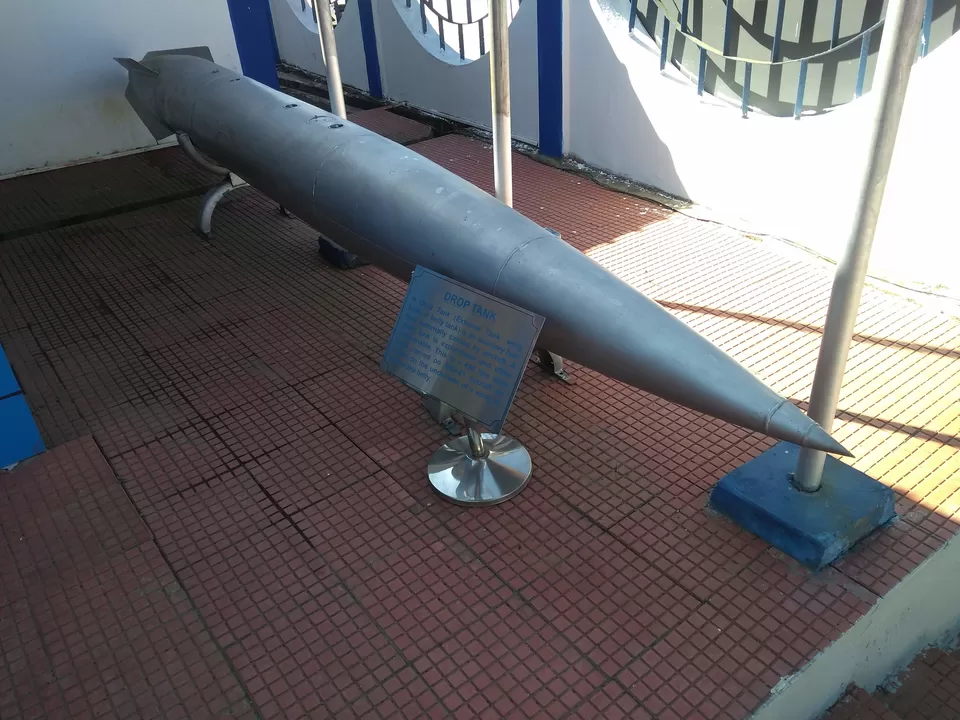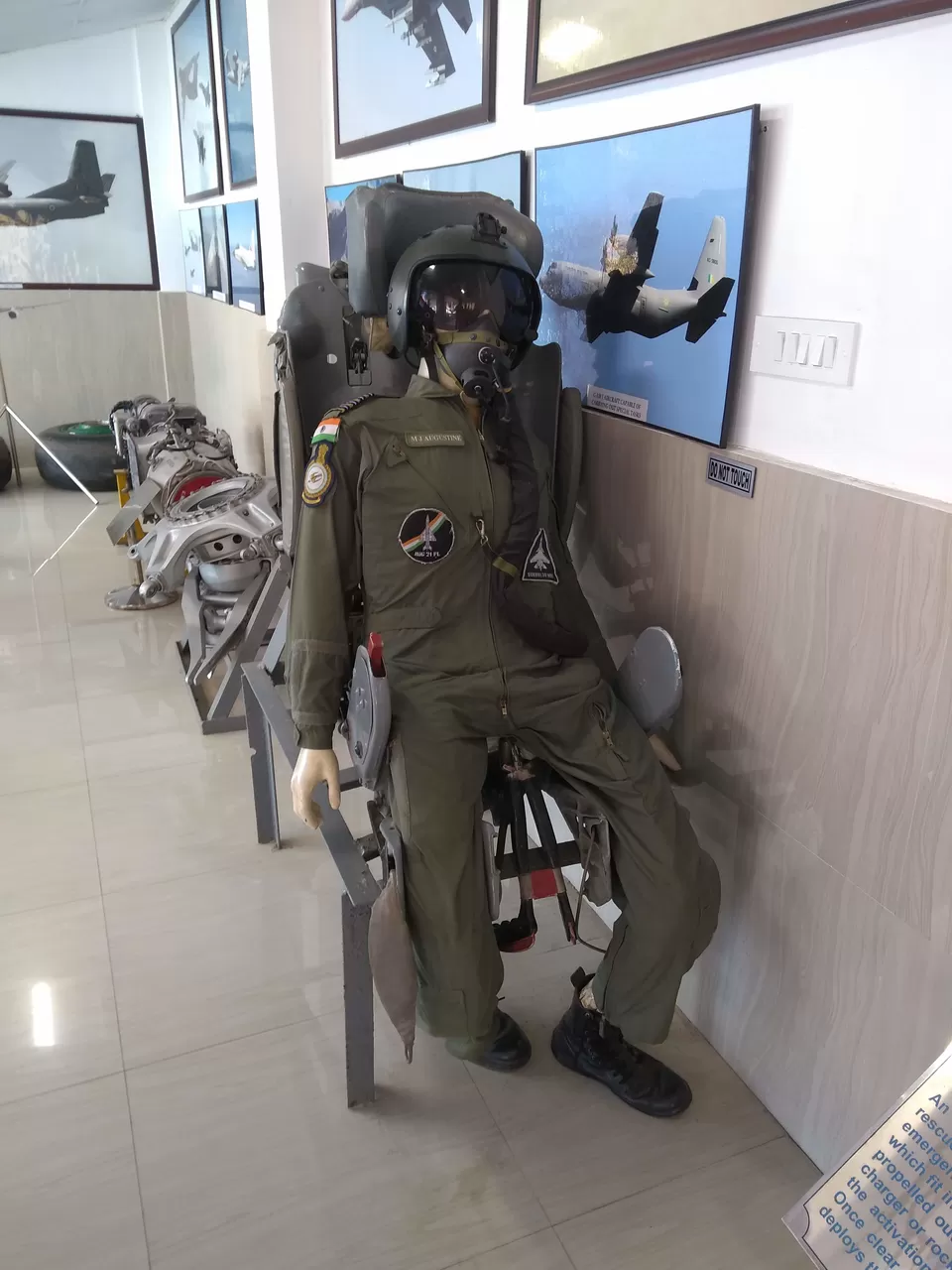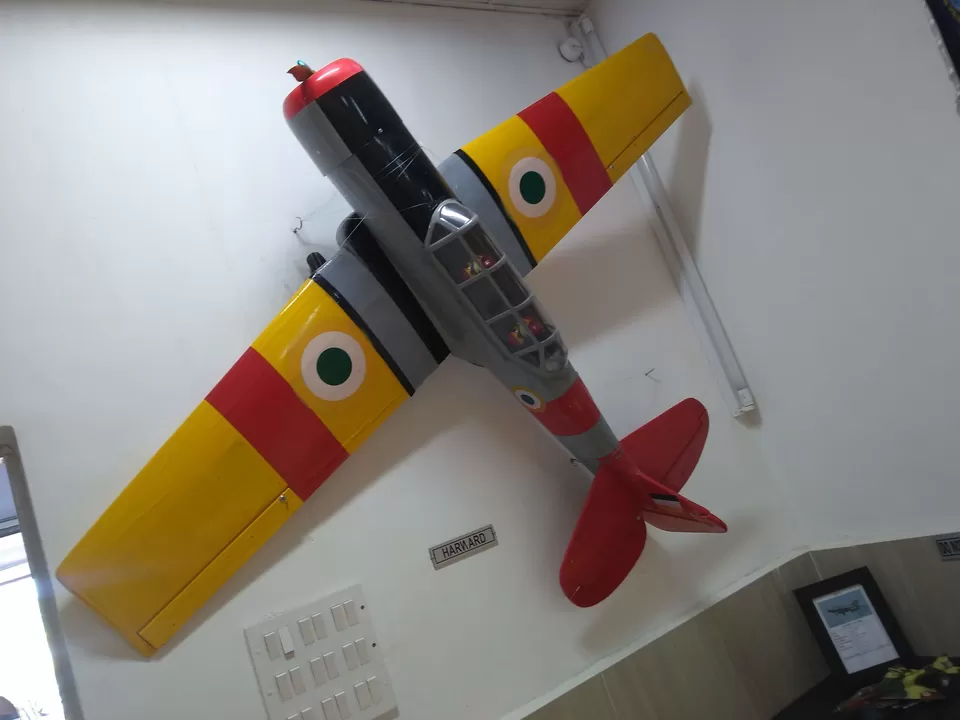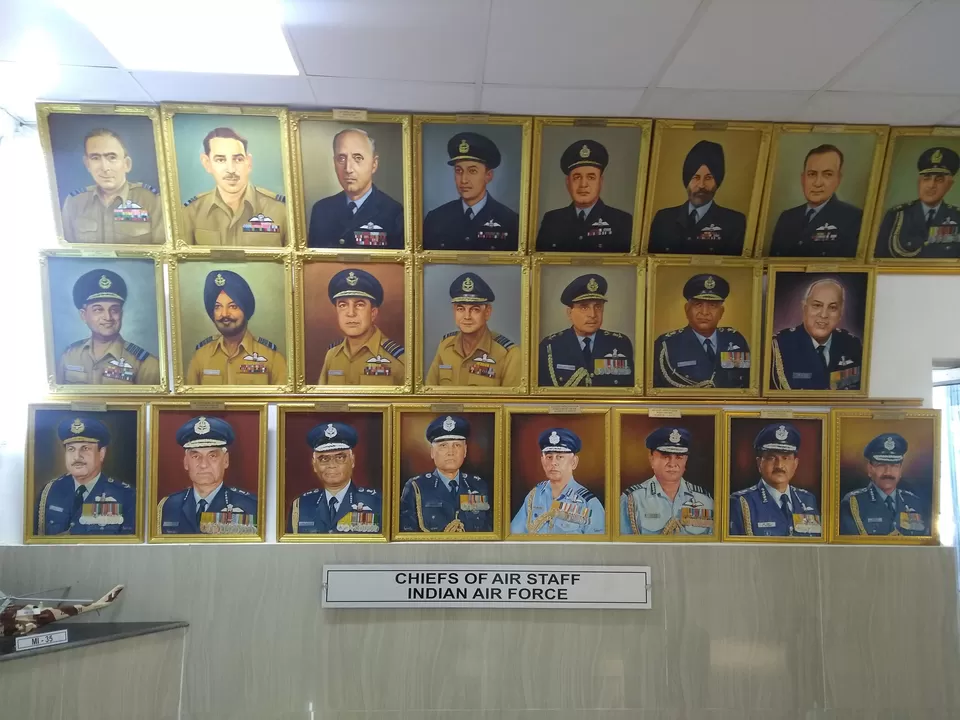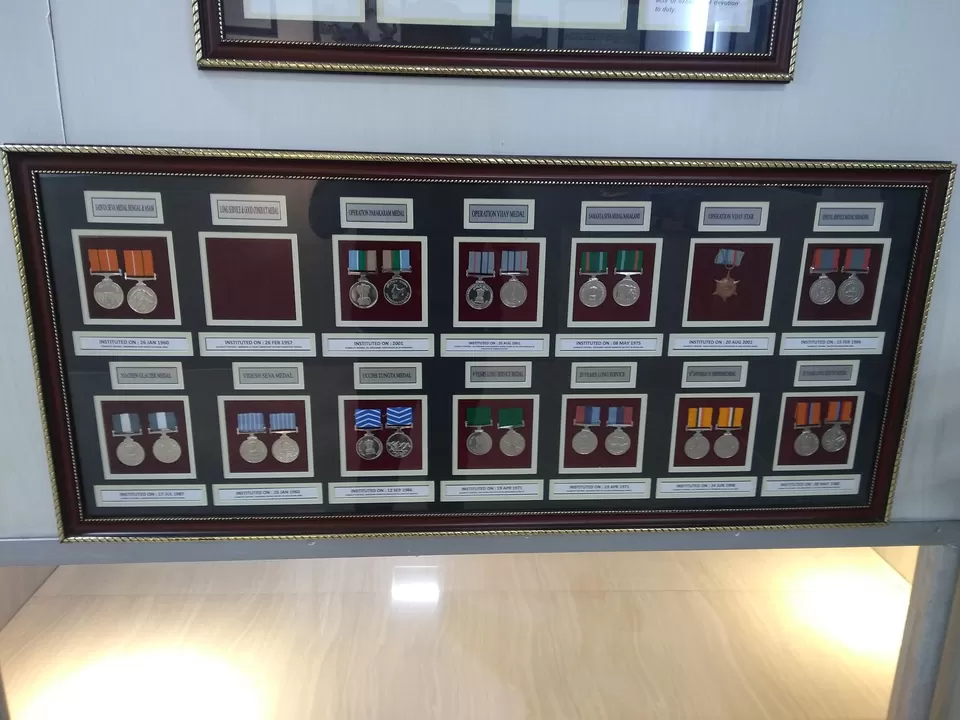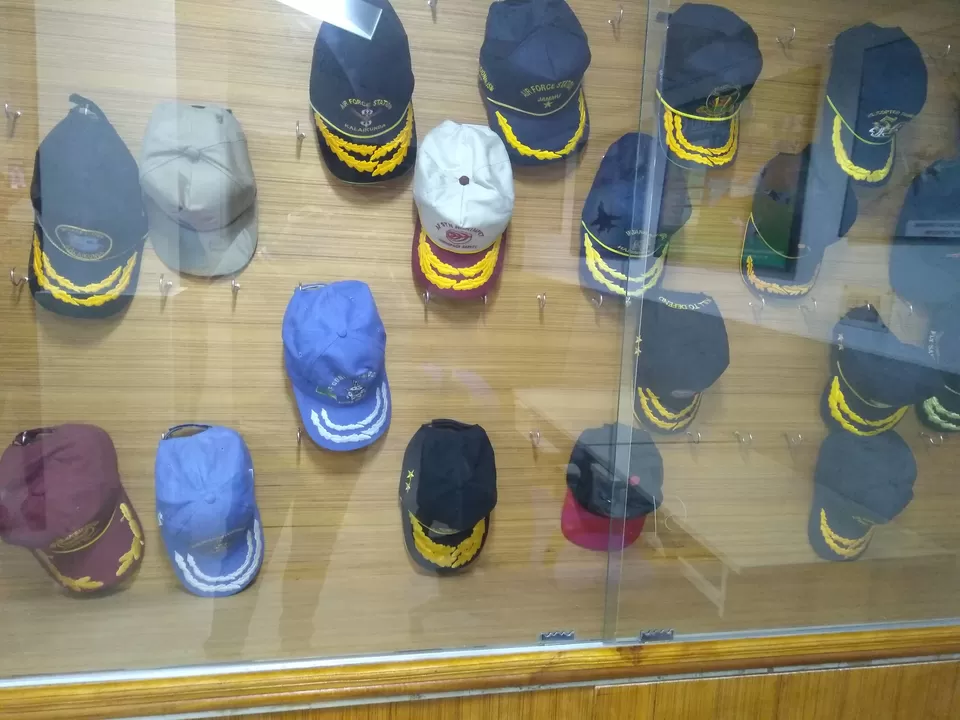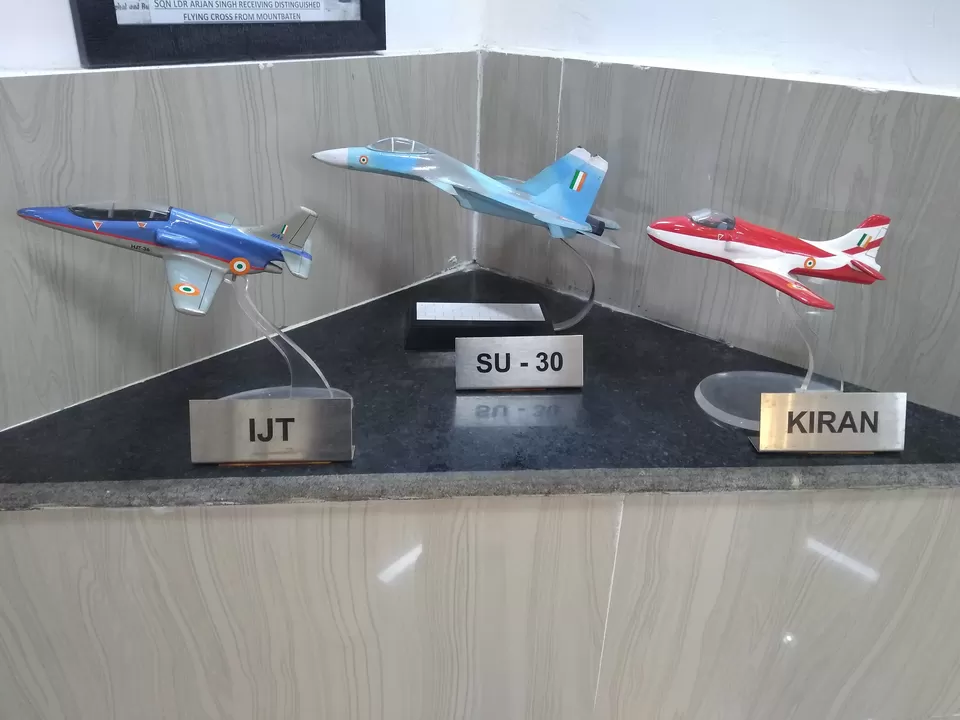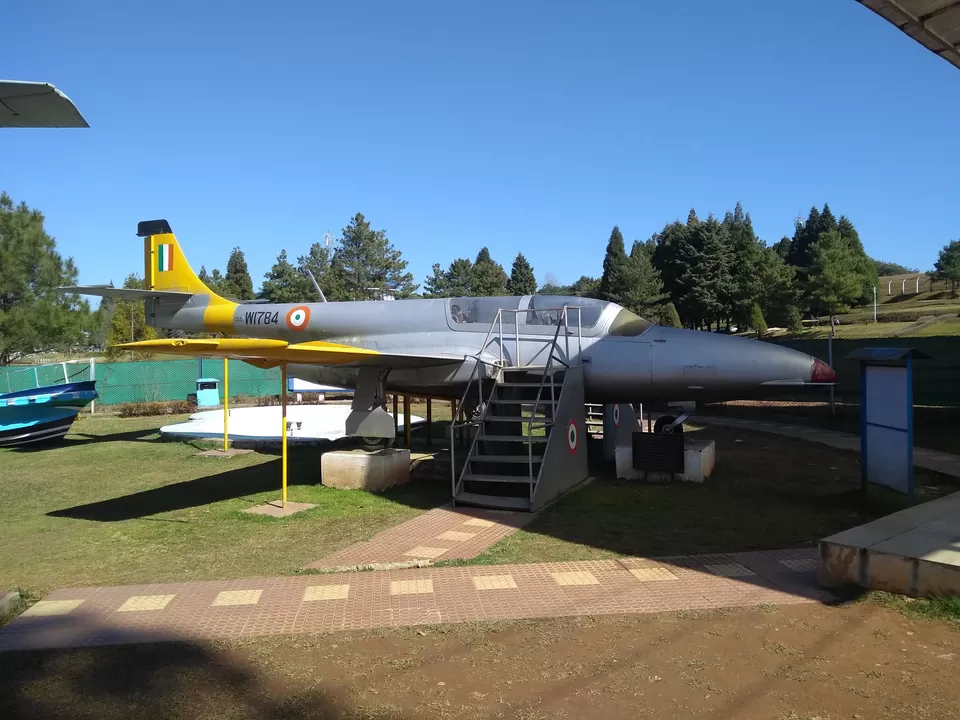 From there we went to Elephant Falls. It is a 3 step waterfalls. Originally the Khasi people named this fall as "Ka Kshaid Lai Pateng Khohsiew (3 step waterfalls)" but Britishers named it "Elephant falls" because on the left side of the falls there was a rock resembled the elephant but this rock was destroyed by the earthquake in the year 1897.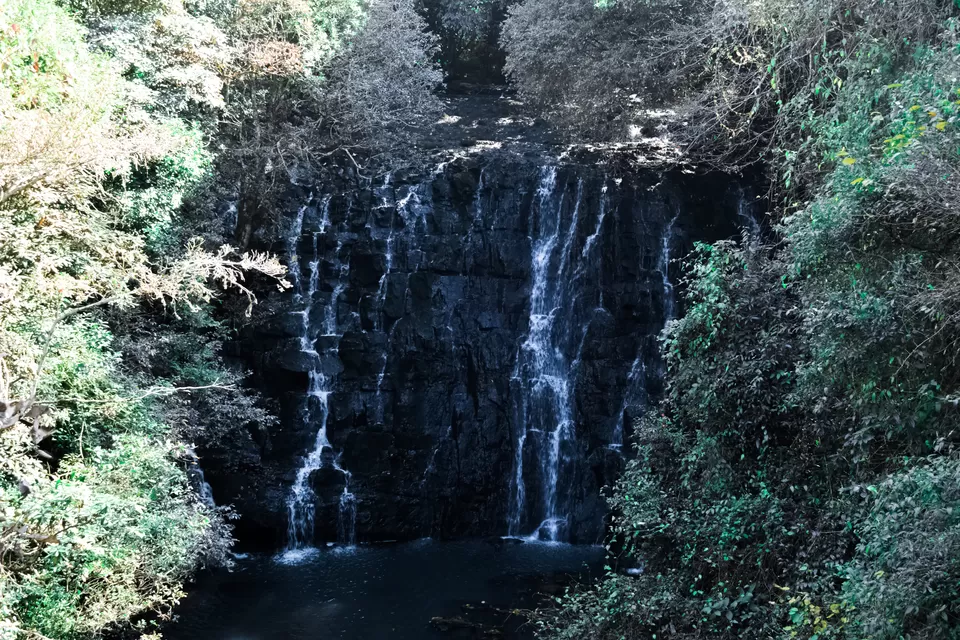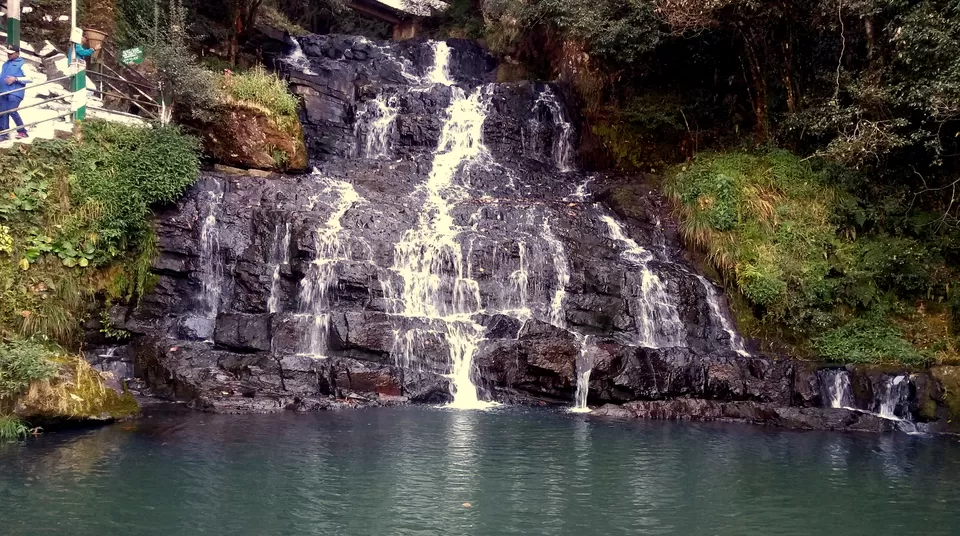 Our third stop was Shillong Peak from where you can see the entire beautiful city. To reach Shillong Peak, one needs to cross the air force residential area . Show your identity card and photography is no allowed inside the residential area. You can take pictures once you reach the peak but not on your way .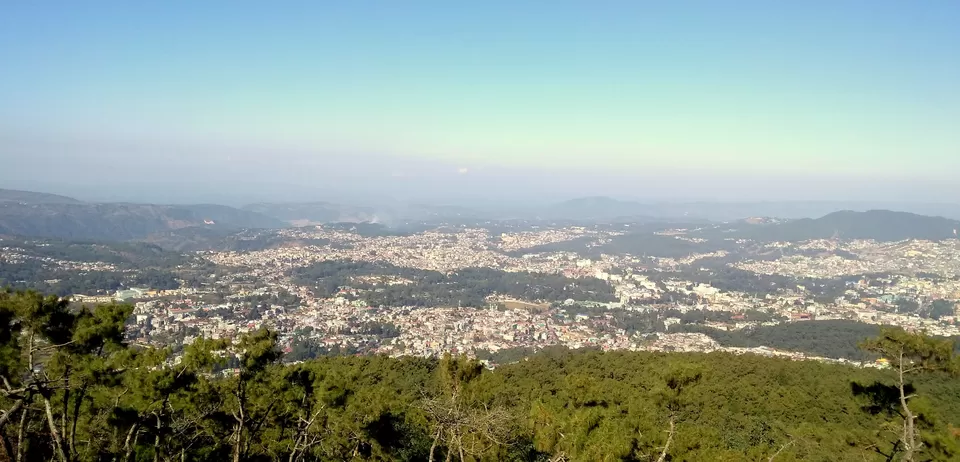 As it was tuesday, so Ward Lake was closed . We covered it on the last day as it was near to our hotel .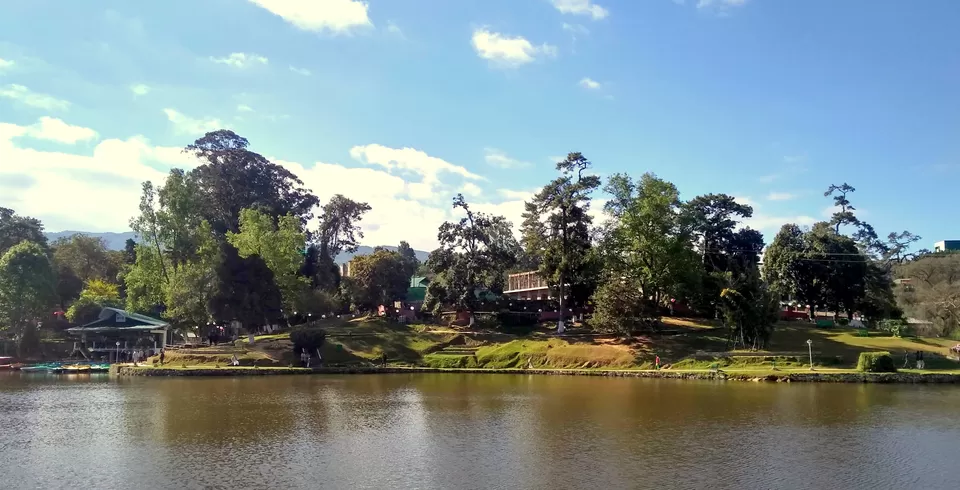 We went to Cathedral Catholic Church which is situated in between Dhankheti and Laitumkhrah . Inside the church, number of artwork displaying chapters and scenes from Holy Scriptures and the life stories of several Saints, can be seen. This lovely church blue in colour in Gothic architectural style lies amidst expansive lush lawns.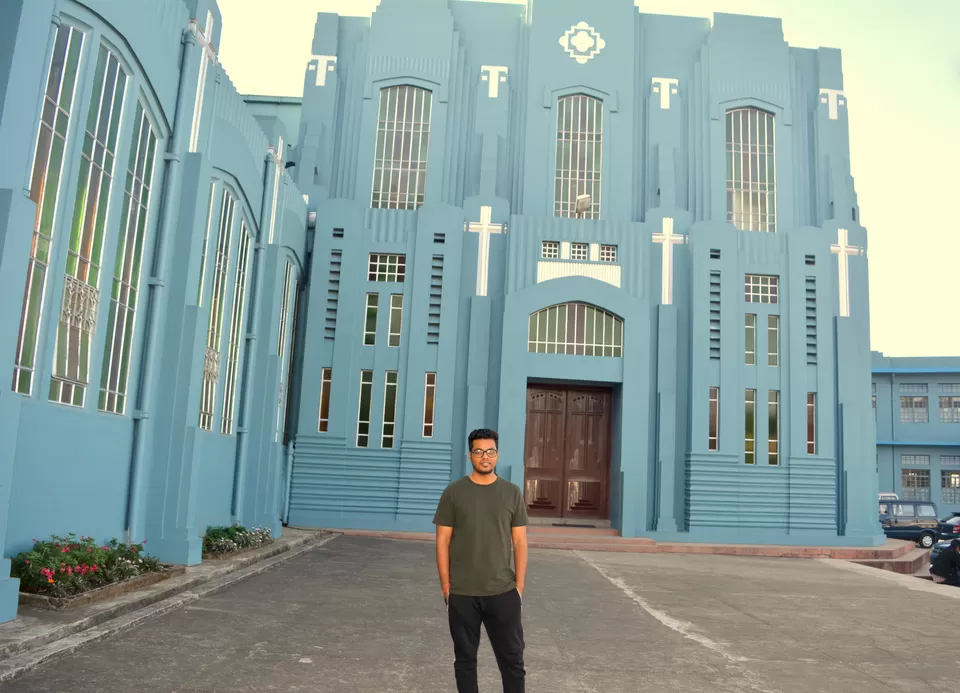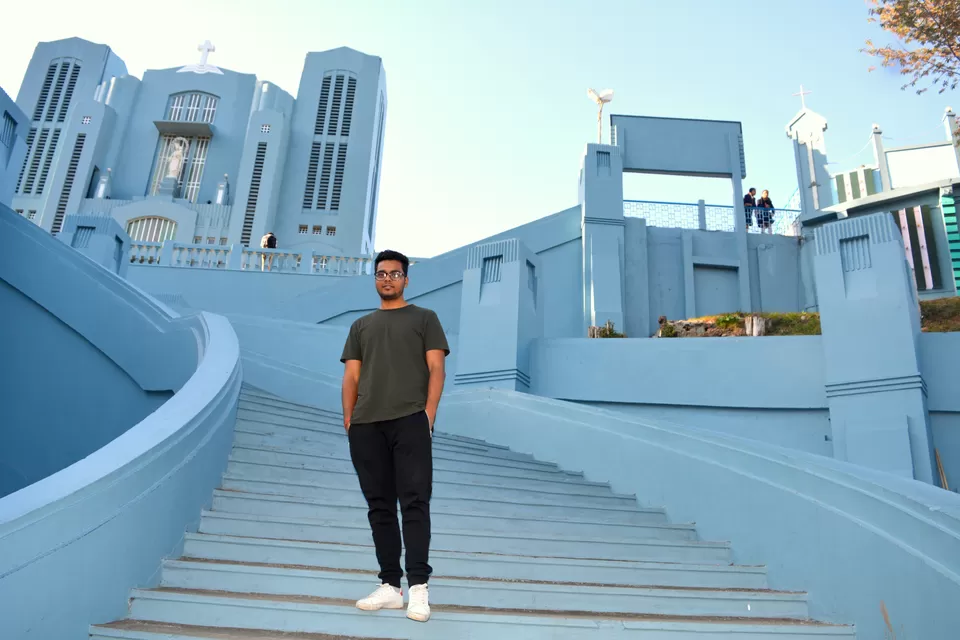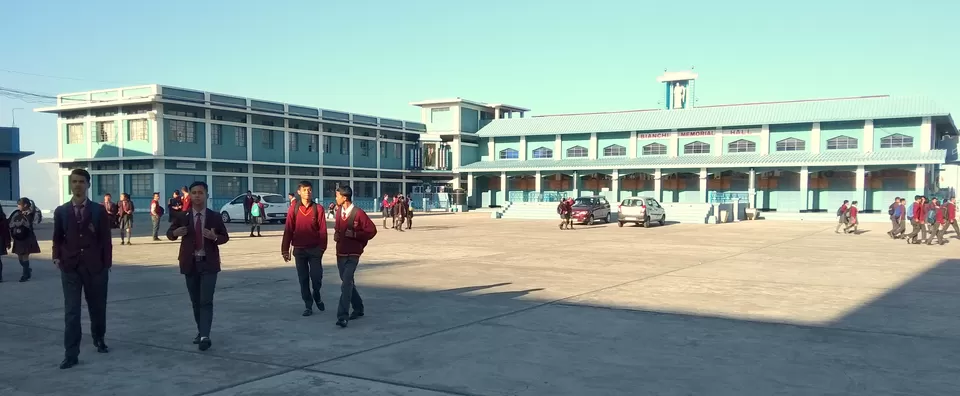 We went to our last stop to Shillong Golf Course. On the both side of the road you will find green fields ideal for playing Golf.
Day 2:-
As Meghalaya is in North East side of India, sun rises early in this part of country. We got up and were ready by 7am. Subhas was in time to pick up and we started our second day towards Cherrapunji. Our first spot was Mawkdok valley point/ Duwan Sing Syiem Bridge. Our car was parked on the entry side of the bridge as it would take parking charge to the other side. We took some pictures of and on the bridge. Just after the bridge ends, there is a stair to the left side which contains several view points from where you can see the beautiful green valleys. If you go further down, there is a small water fall.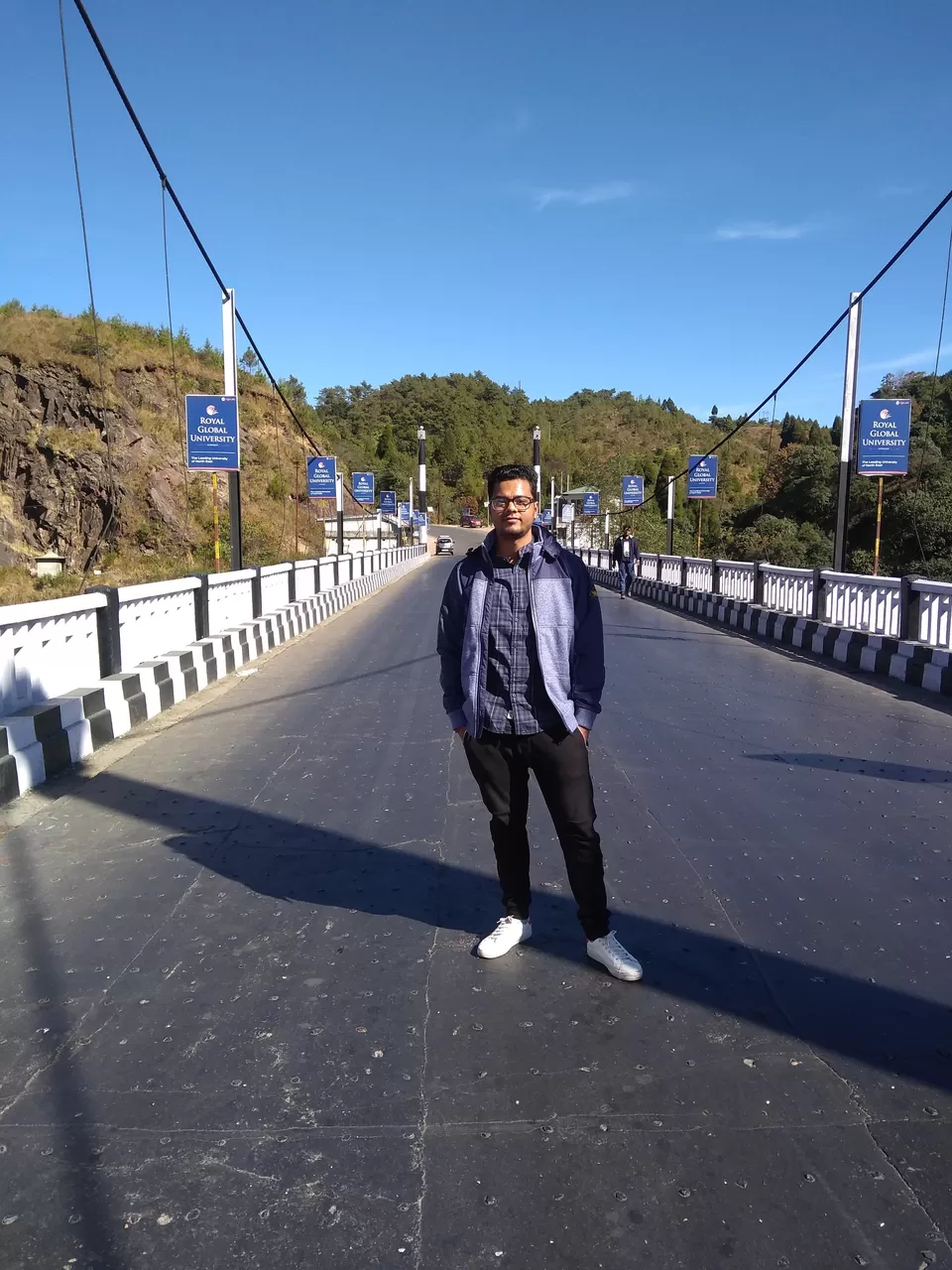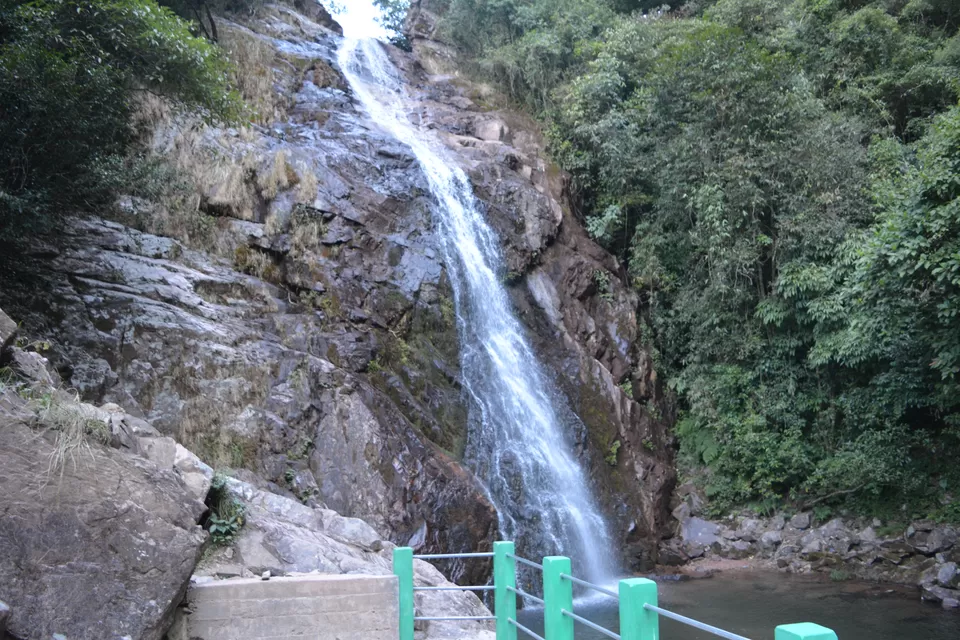 After taking several pictures we stopped for another view point which was also unique in it's own way. There is a small lake at the entrance and going further up, there is two viewpoints on the both side.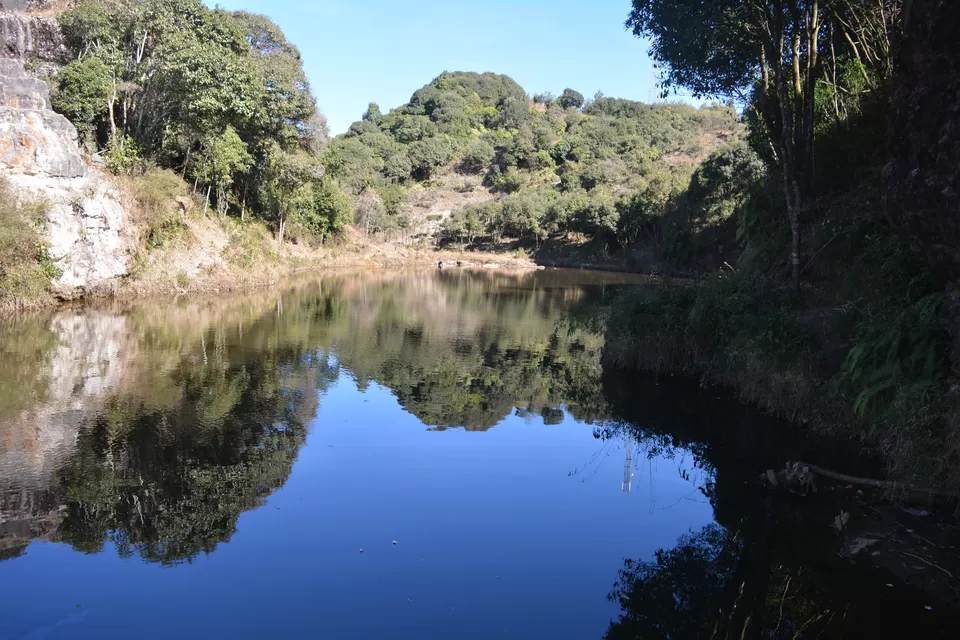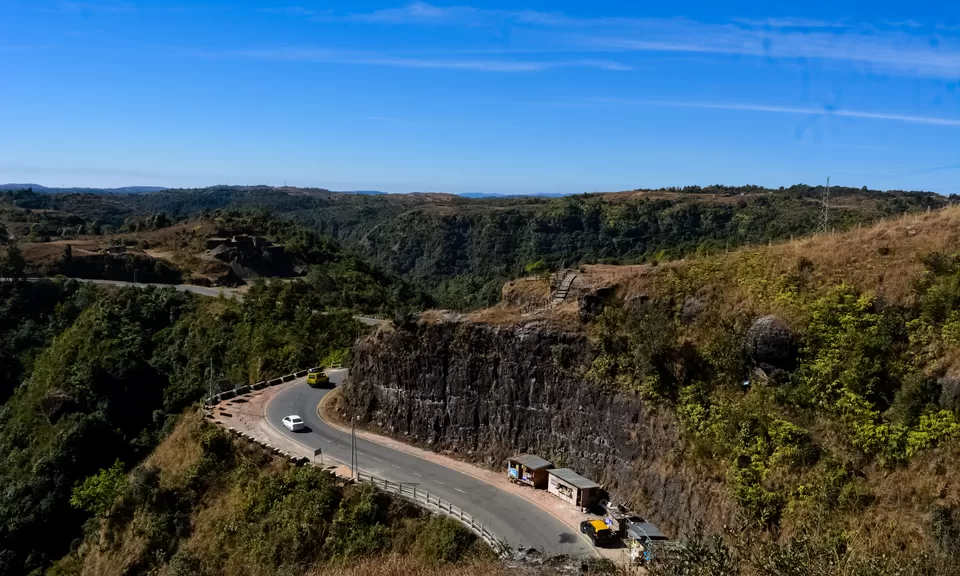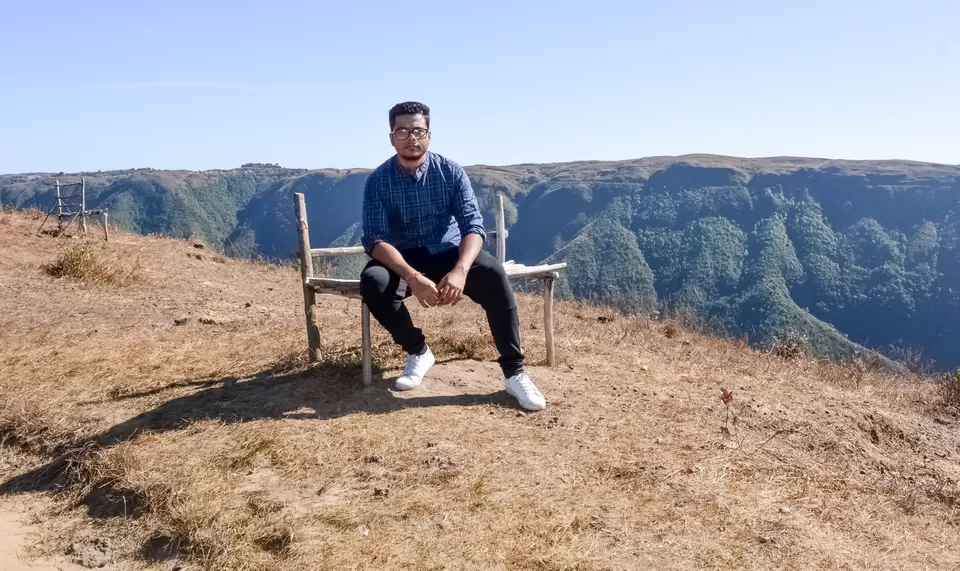 Our third stop was Wah Kaba Falls.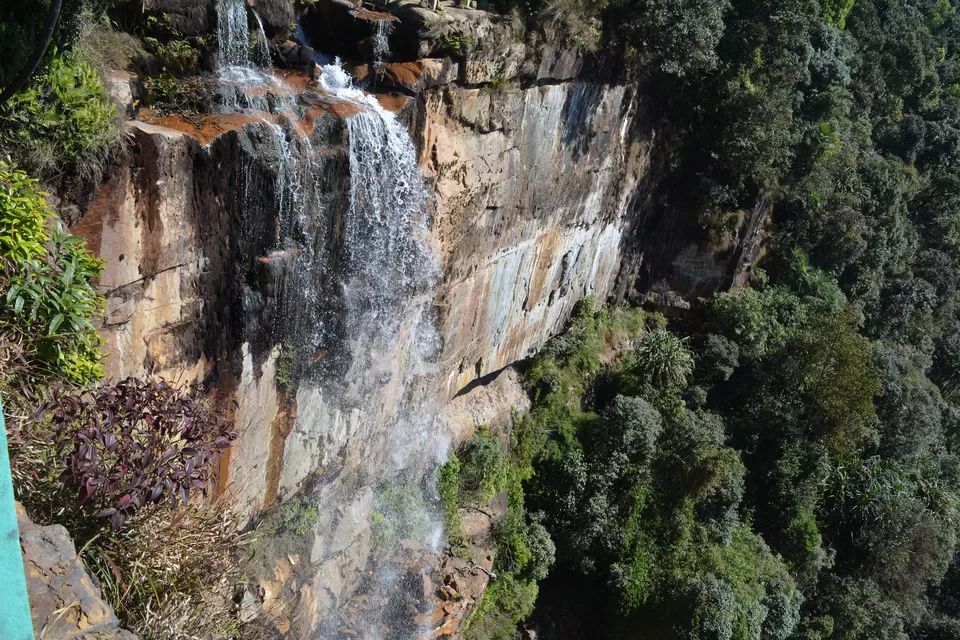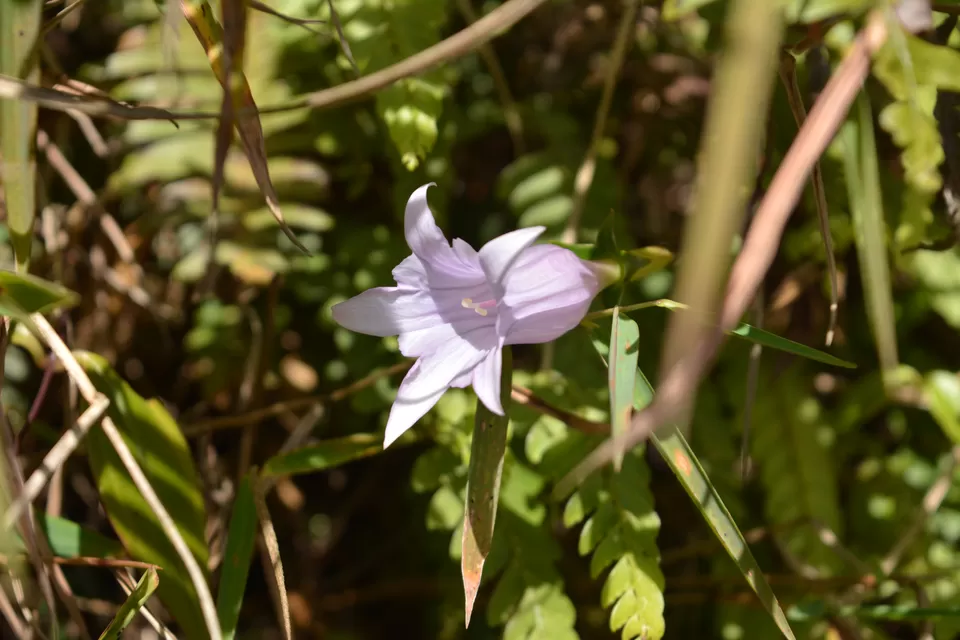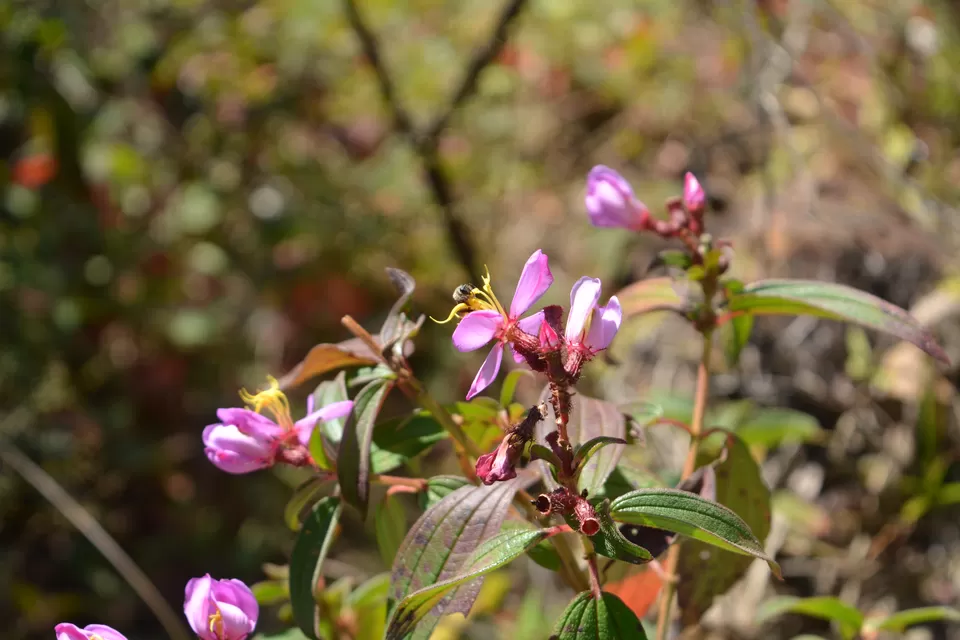 Our fourth stop was Ramkrishna Mission Ashram.The Ramakrishna Mission is an important landmark overlooking the hills of Cherrapunjee. Started in 1924 by Swami Vivekananda, this institution has grown into a major tourist attraction.
The sight of the institution catches the eye of everyone entering Cherrapunjee. The majestic structure of Ramakrishna Mission is a sight to behold. It also has small museum where one can get to see cultures , heritage and other information about different tribal groups that live in and around these regions.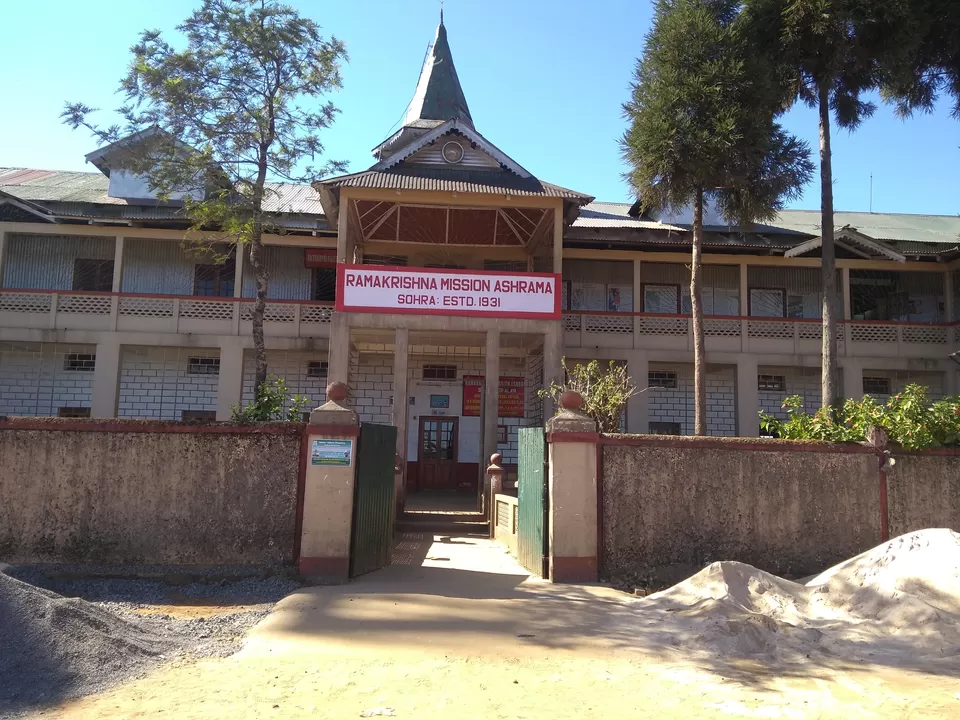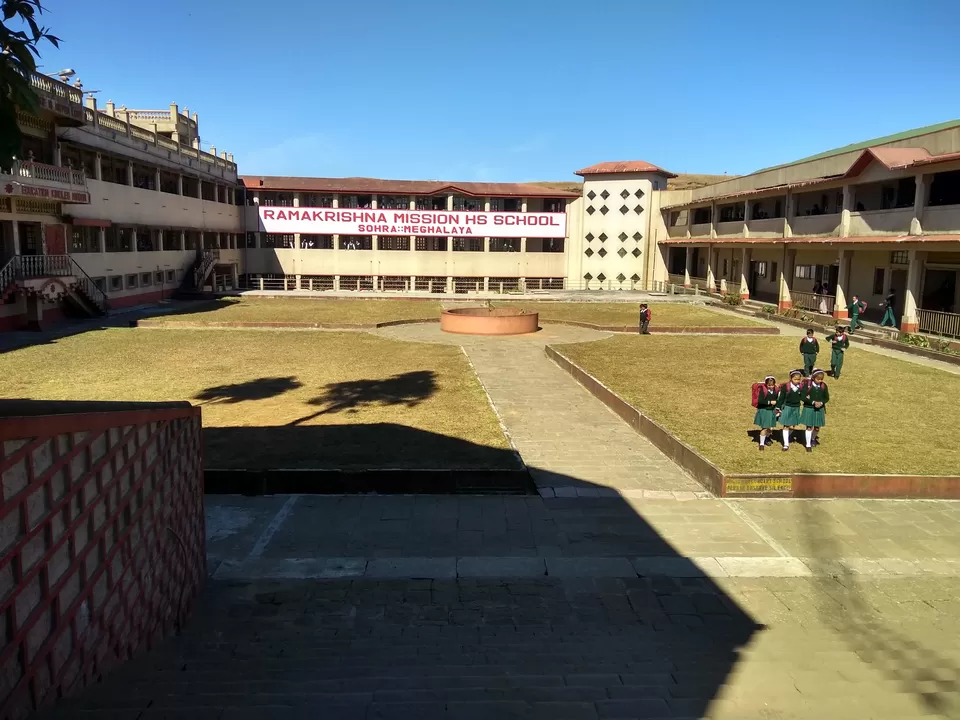 Our fifth stop was beautiful Nohkalikai Falls. This falls has a interesting story behind it. A young woman name Ka Likai who had a daughter from her earlier marriage had married for a second time. Her husband loathed the step daughter. one day , on returning home after work in the fields , she was surprised to see her husband had prepared the evening meal and even server her. She ate it without suspicion. She later discovered her daughter 's fingers in the betel nut basket. Distraught with grief and remorse, she rushed to the nearby cliff and threw herself .Since then the fall is known as Nohkalikai Falls which means the leap of Ka Likai.
Story was really scary but apart from that the view was splendid where one can see rainbow at the end of the fall.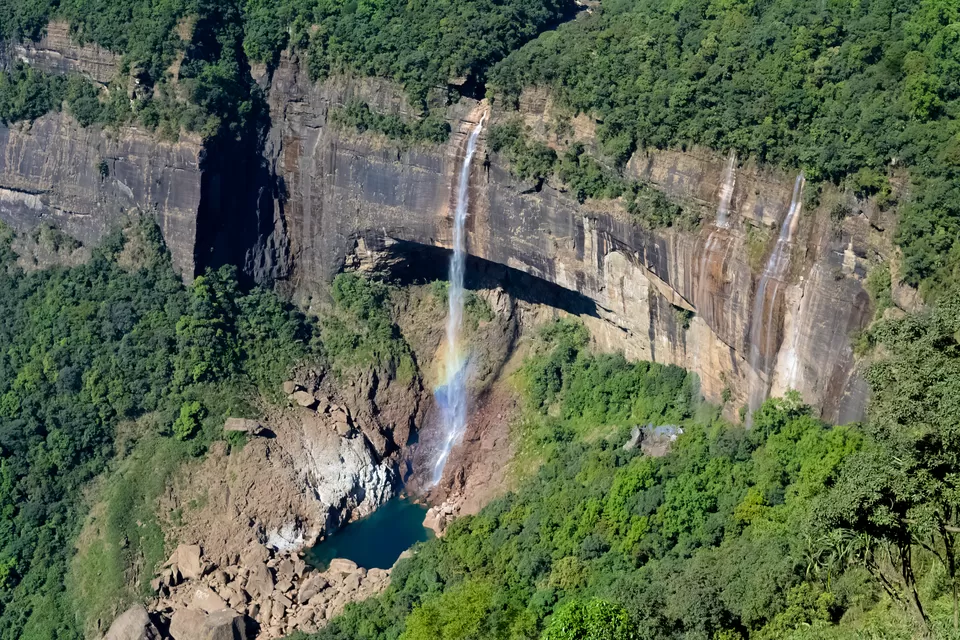 Our sixth stop was Seven sister waterfall which was totally dry during this time of the month. Our seventh stop was Mausmai caves.
Day 3:-
Today was the exciting day for me as we were about to visit the Living root bridge and Dawki . I especially came Shillong just for Dawki. As usual we started early today at 7:30pm . It took almost 2 hrs to reach living root bridge.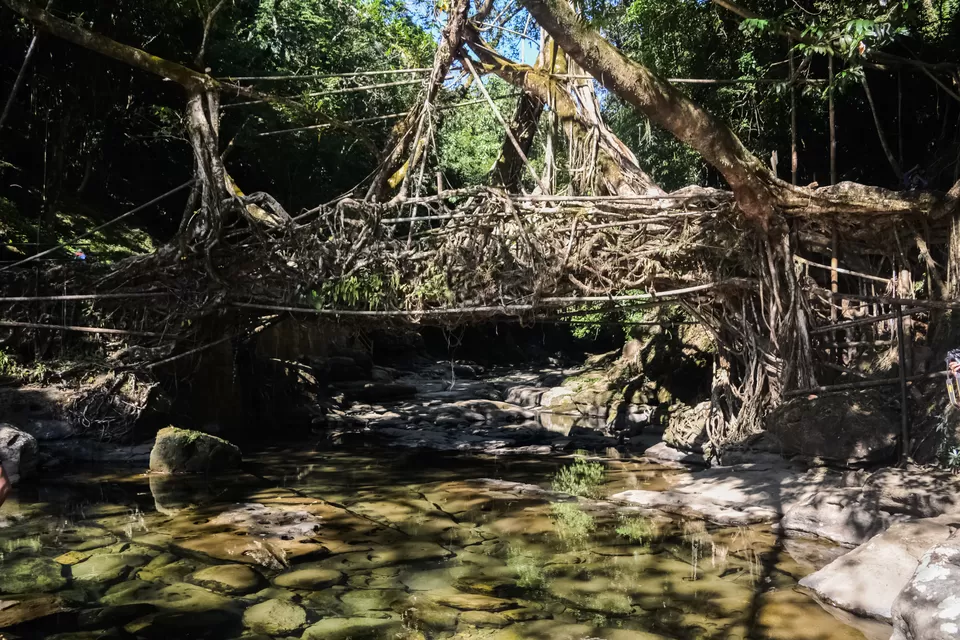 From there we went to Mawlynnong the cleanest village in the Asia.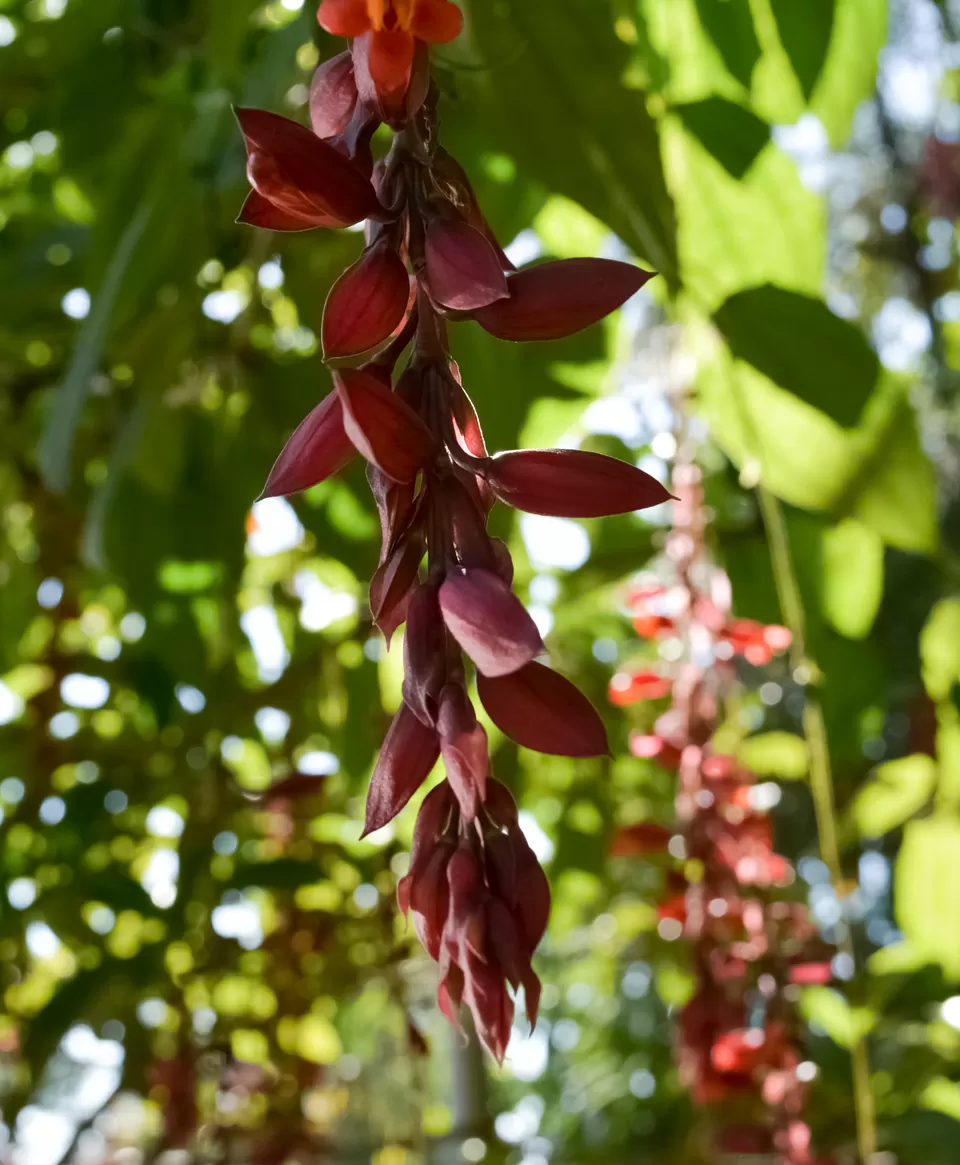 It was already 12pm and we got to know road towards Dawki is closed for repair work. So unfortunately we had to take the long route. The condition of the road was poor and for 1 hr we were driving through tobacco vegetation. Finally by 2pm we reached Dawki. It was looking beautiful from the top .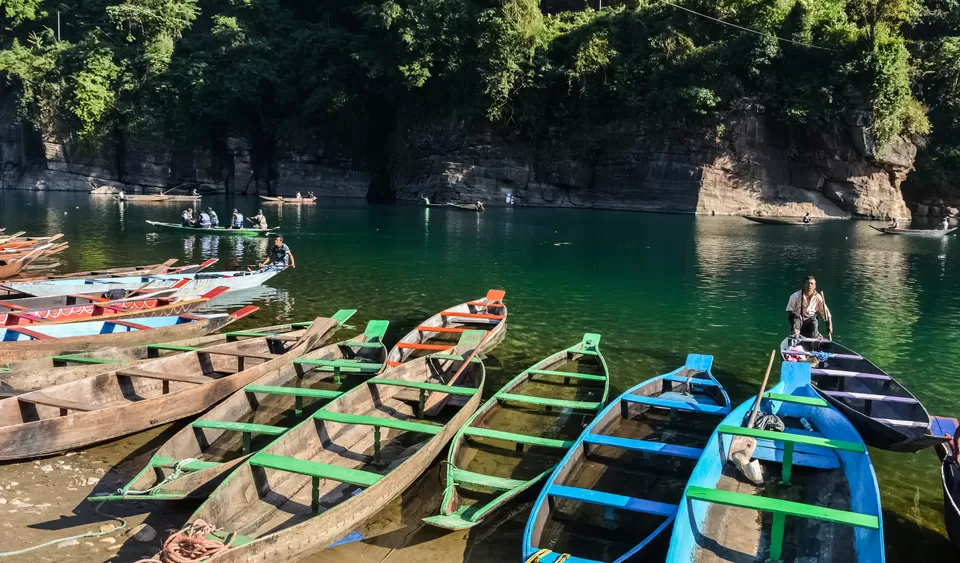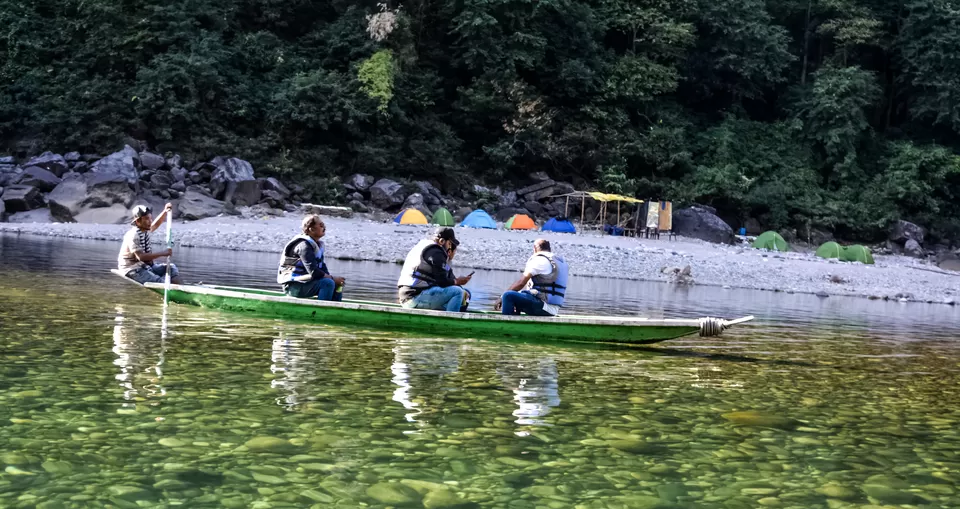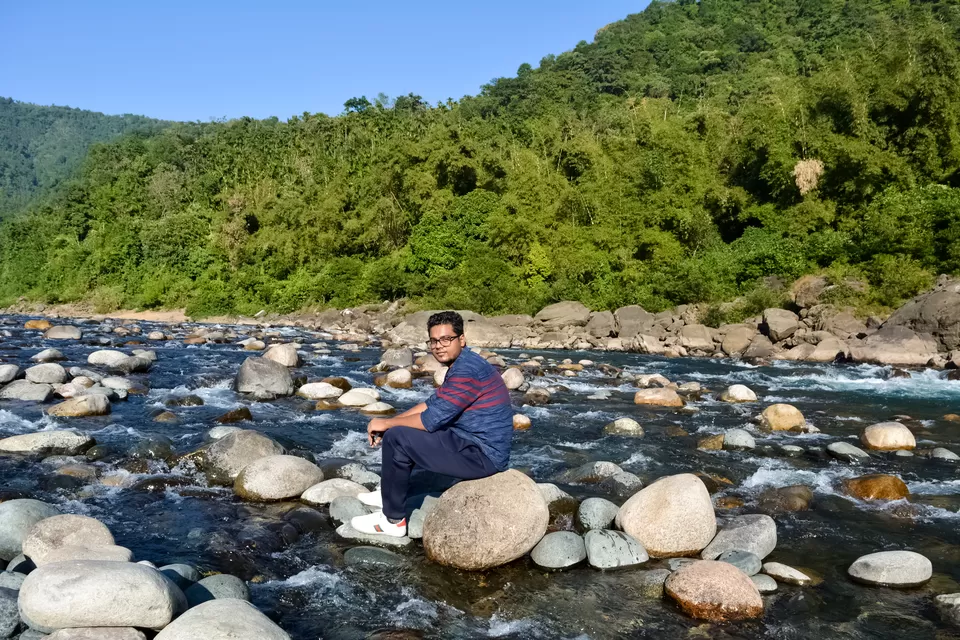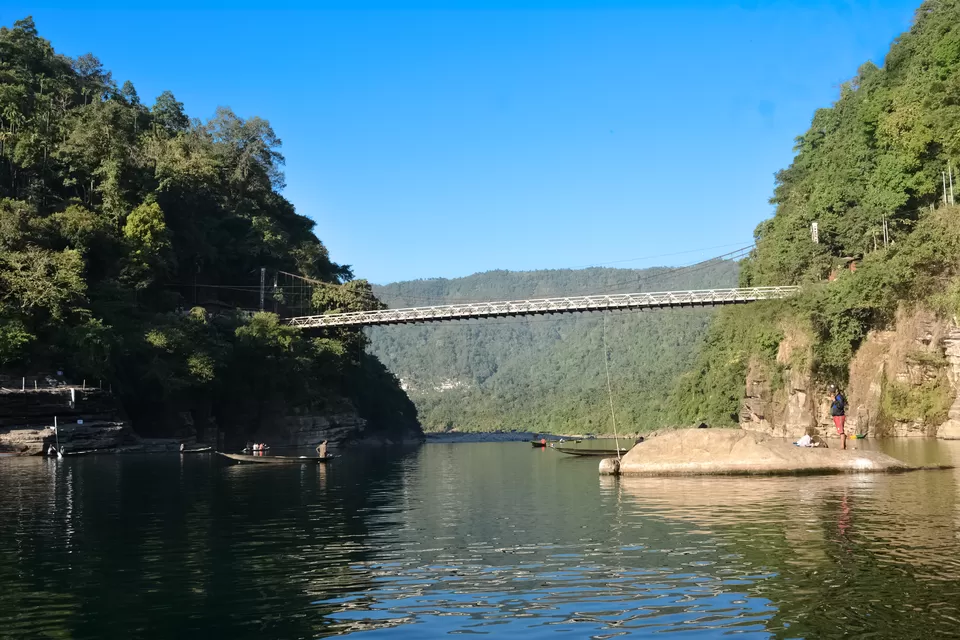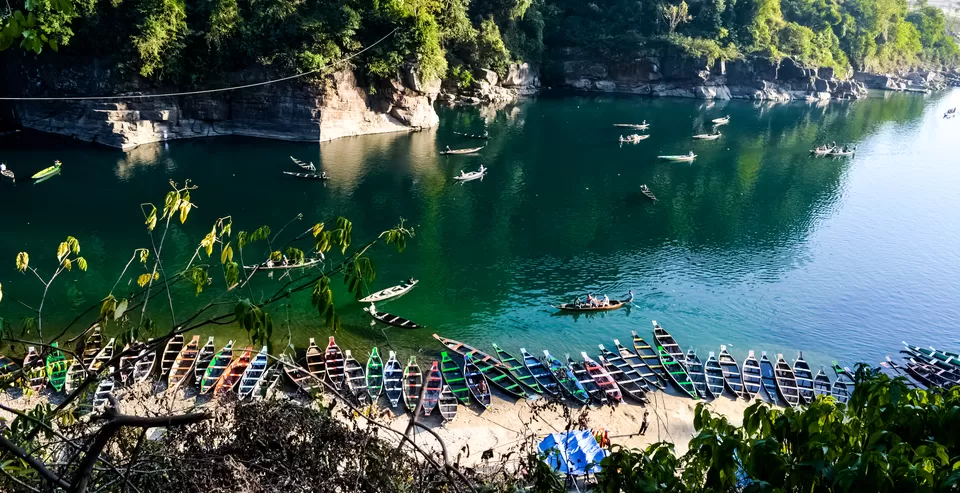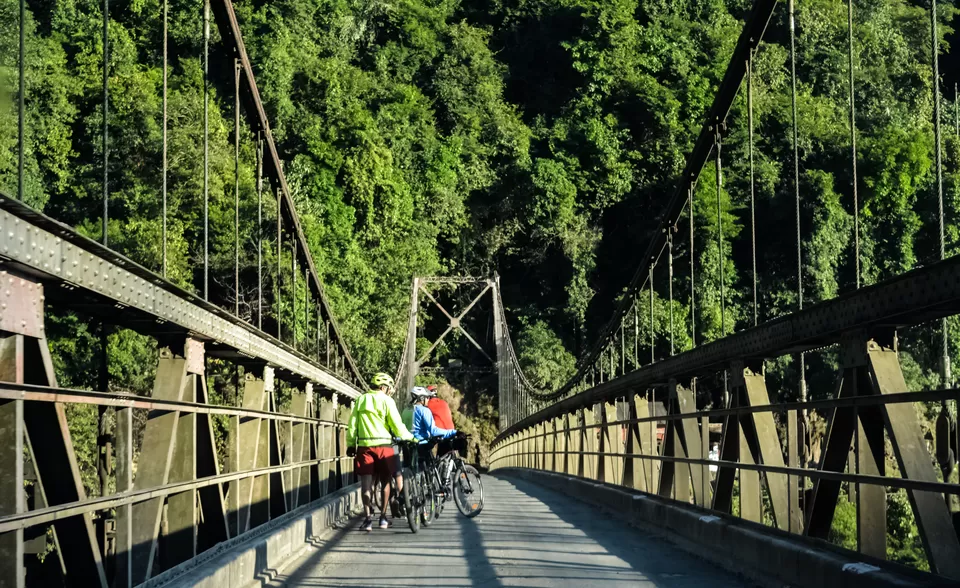 Dawki is near to Indo-Bangladesh border.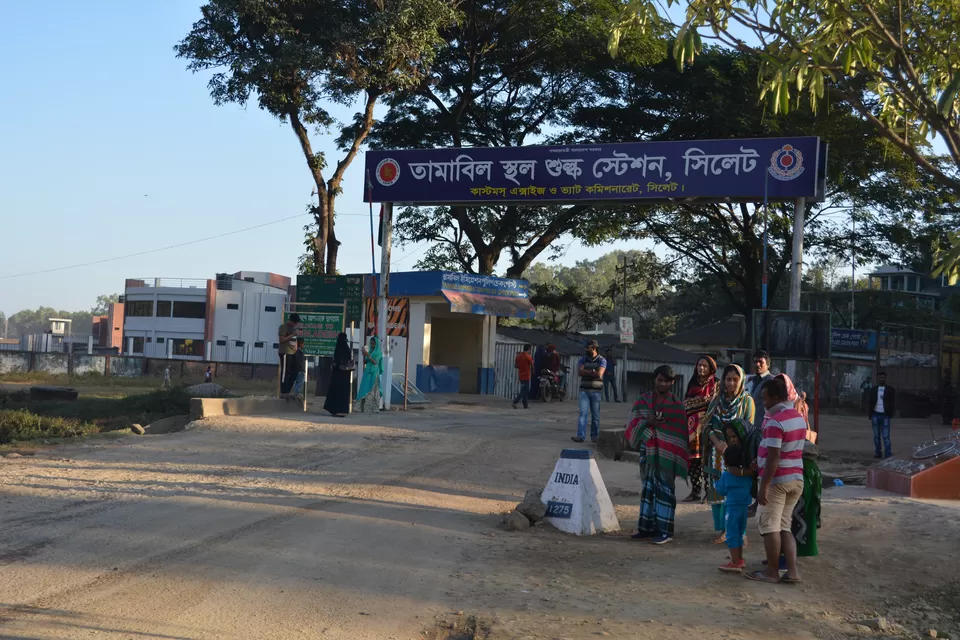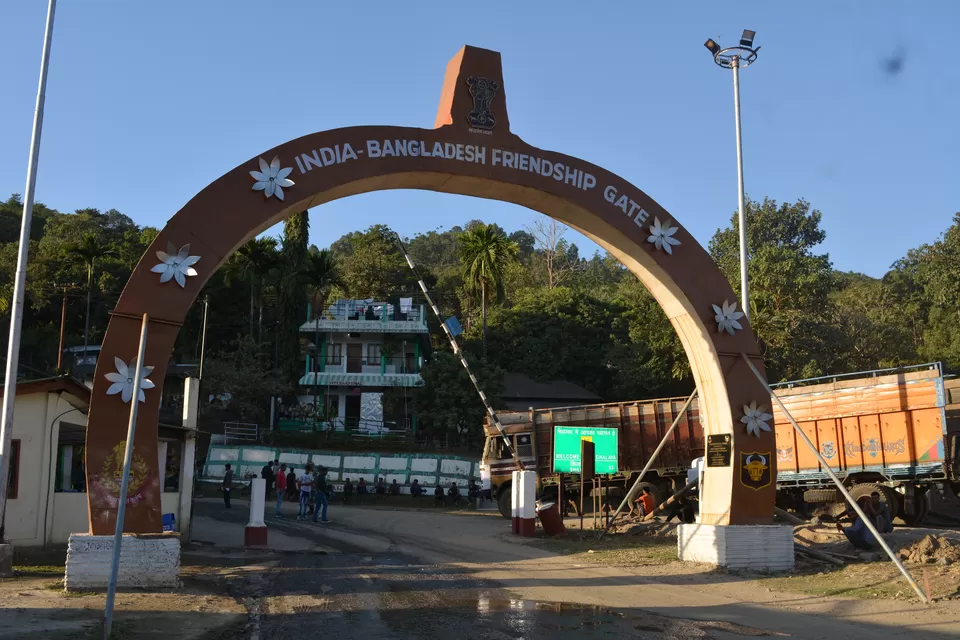 Day 4:-
We skipped Mausynram and instead planned for Mawphlang Sacred Forest and Laitlum. It took 1 hr to reach the sacred forest preserved by Khasi community. The word maw means "stone", maw phlang means "grassy stone," and is one of many settlements in the Khasi hills named after monoliths .One cannot enter the forest alone. You need to hire guide for this trek. Trek is divided into two types i.e half (Rs300) and full (Rs500) . Taking anything out from this forest is considered a sacrilege and a strict no-no. Do respect this norm. Stepping into the forest reveals an astonishing network of plants and trees, all connected. Some of them, which are believed to be more than 1,000 years old, are full of ancient wisdom. There are many medicinal plants, including those that can apparently cure cancer and tuberculosis, and Rudraksh trees (the seeds of which are used in religious ceremonies). Orchids, carnivorous insect eating pitcher plants, ferns, and mushrooms also abound. According to local tribal beliefs, a deity known as labasa inhabits the forest. Animal sacrifices (such as goats and roosters) were performed for the deity at stone temples inside the forest. Our guide told that the god takes the form of a leopard and protects the community if it is happy with the sacrifice else it takes the form of snakes and appear infront of people. A Khasi Heritage Village has been set up by the Khasi Hills Autonomous District Council opposite the Mawphlang Sacred Forest.It consists of various types of authentic, traditionally constructed mock tribal huts.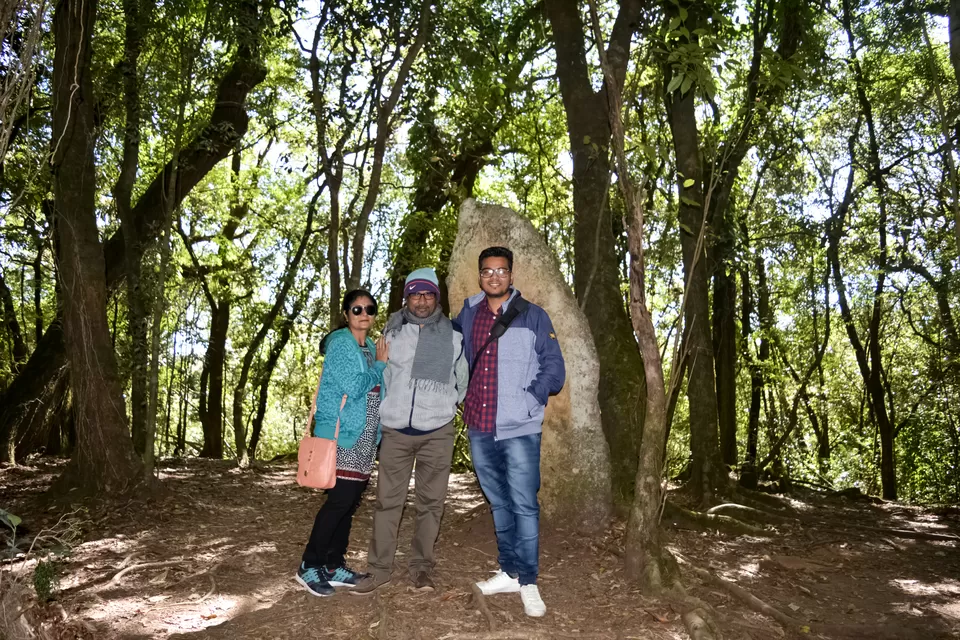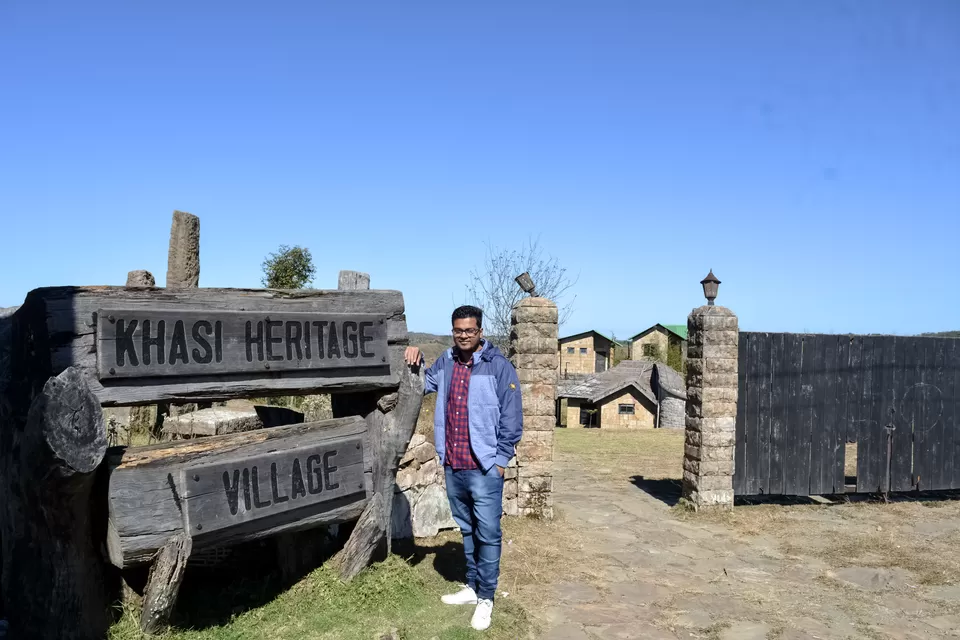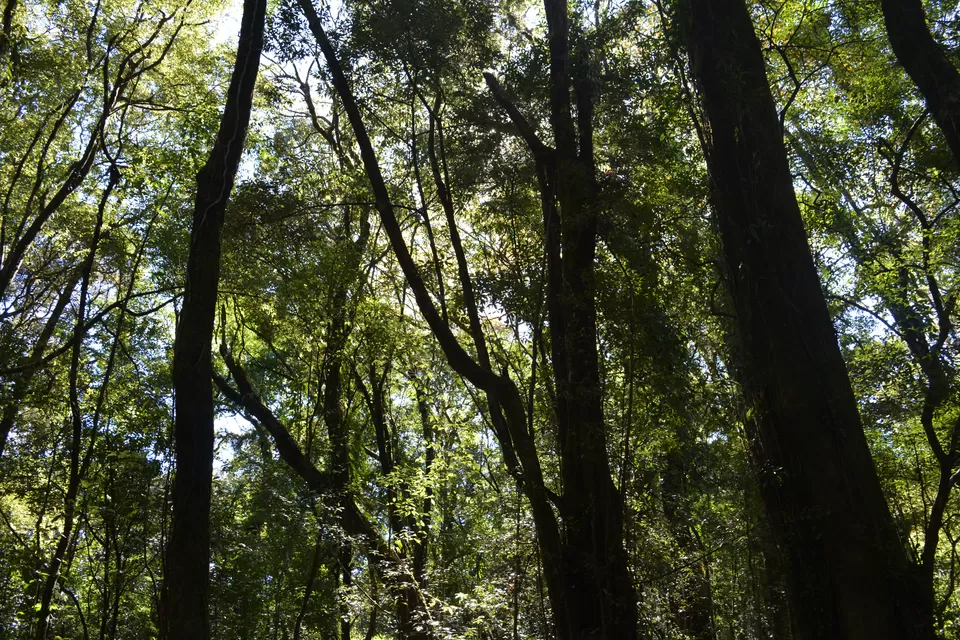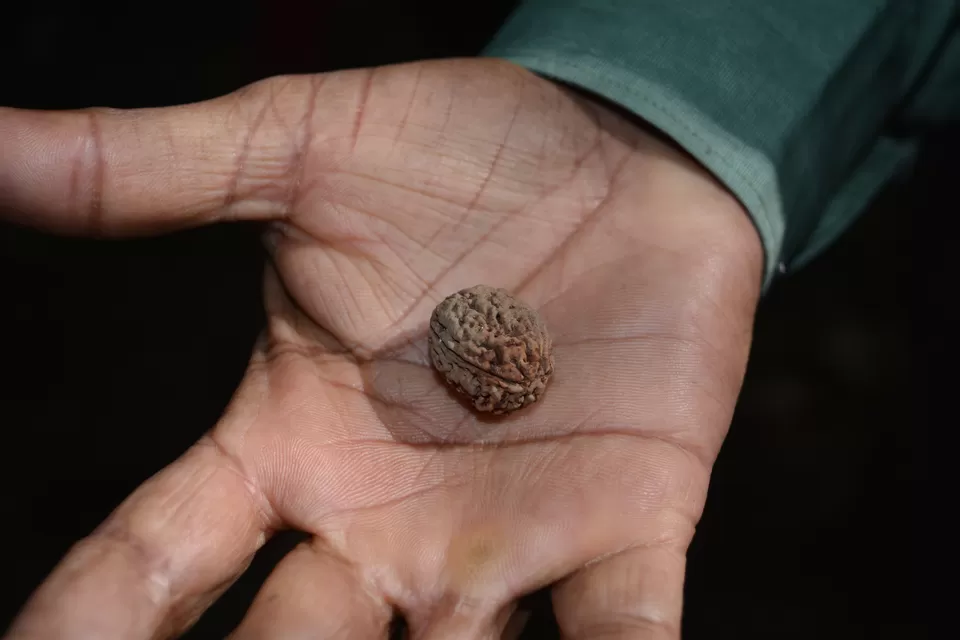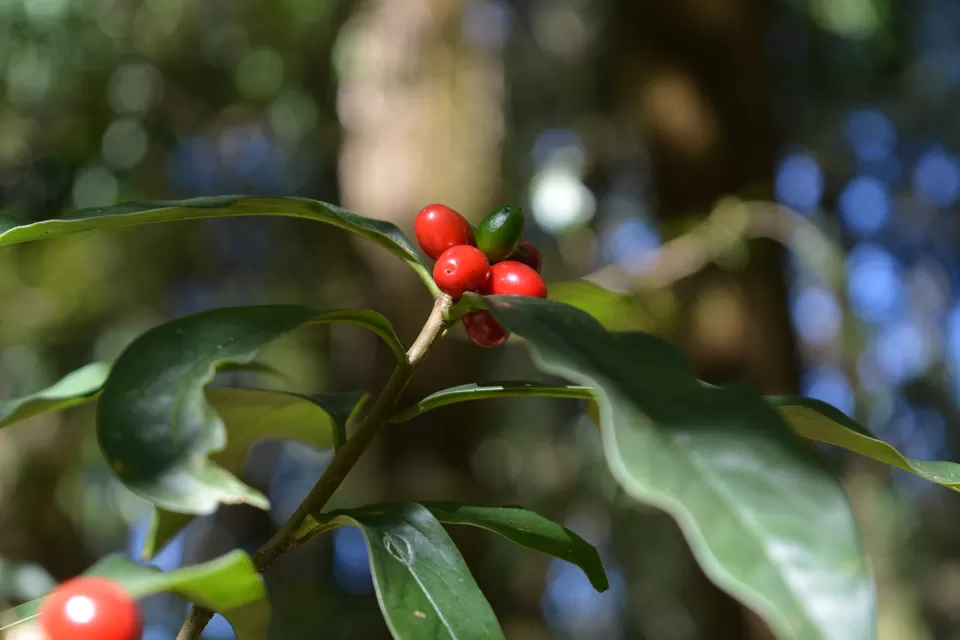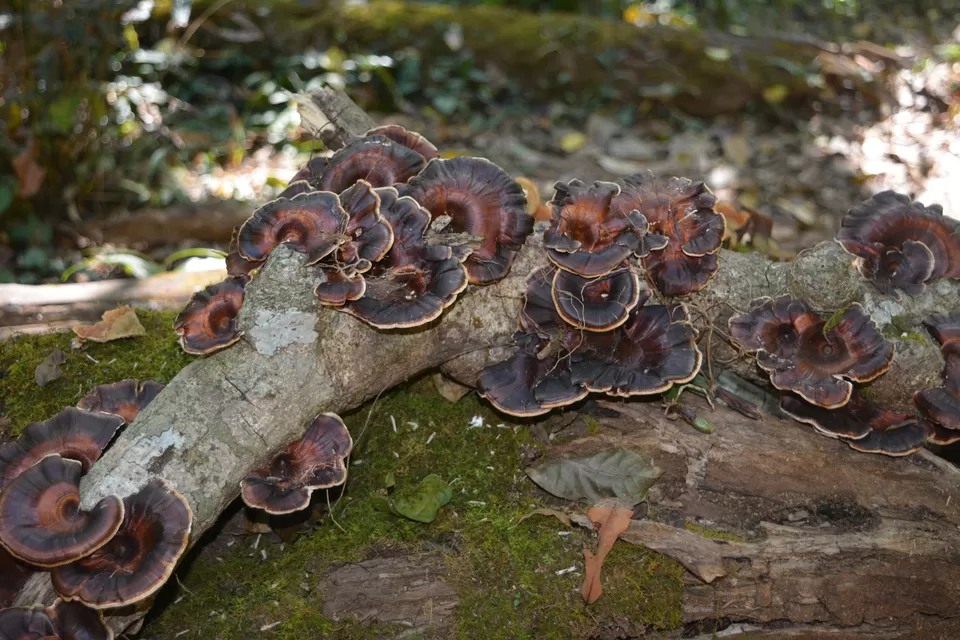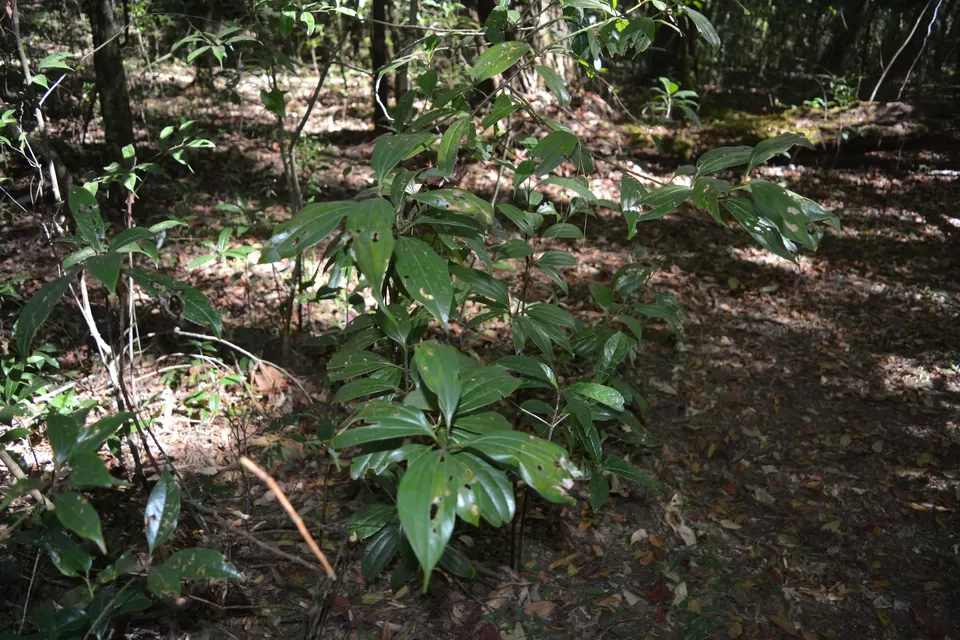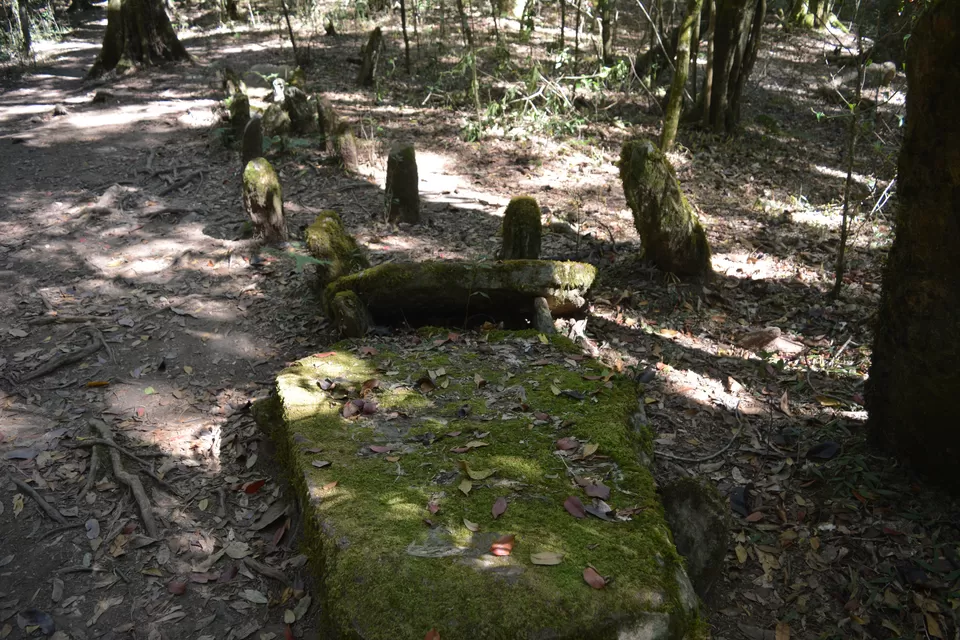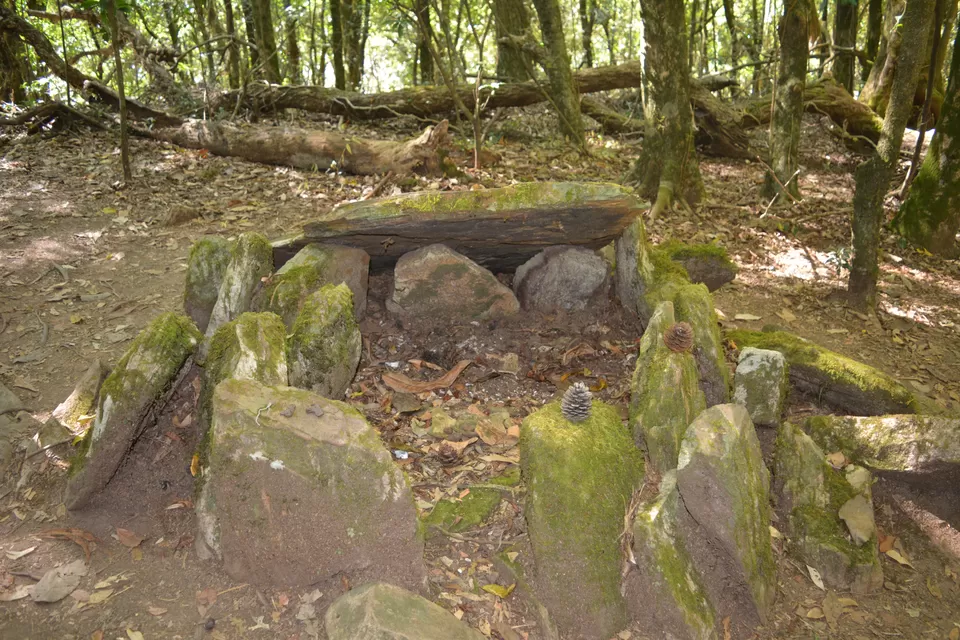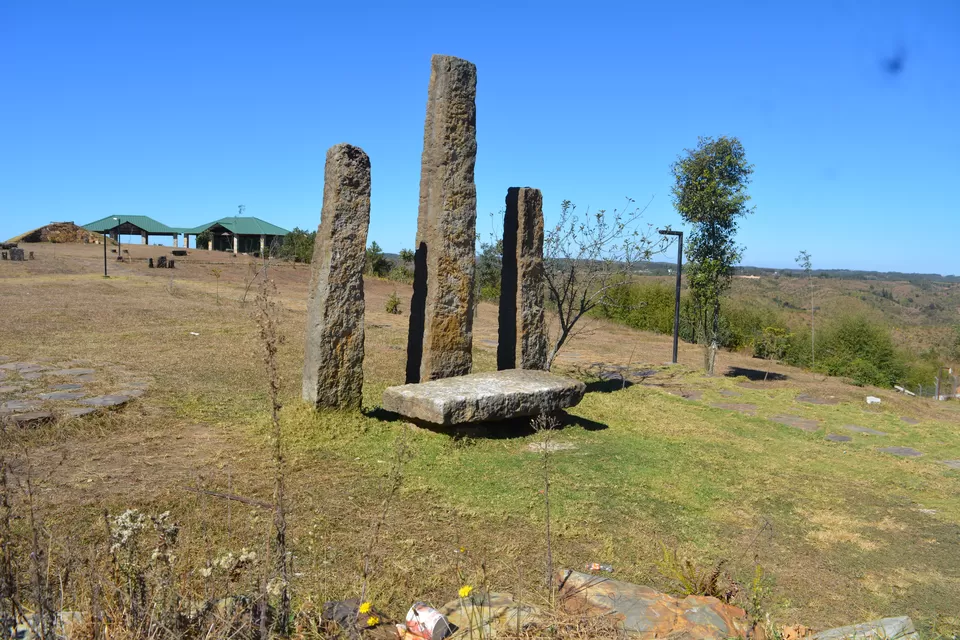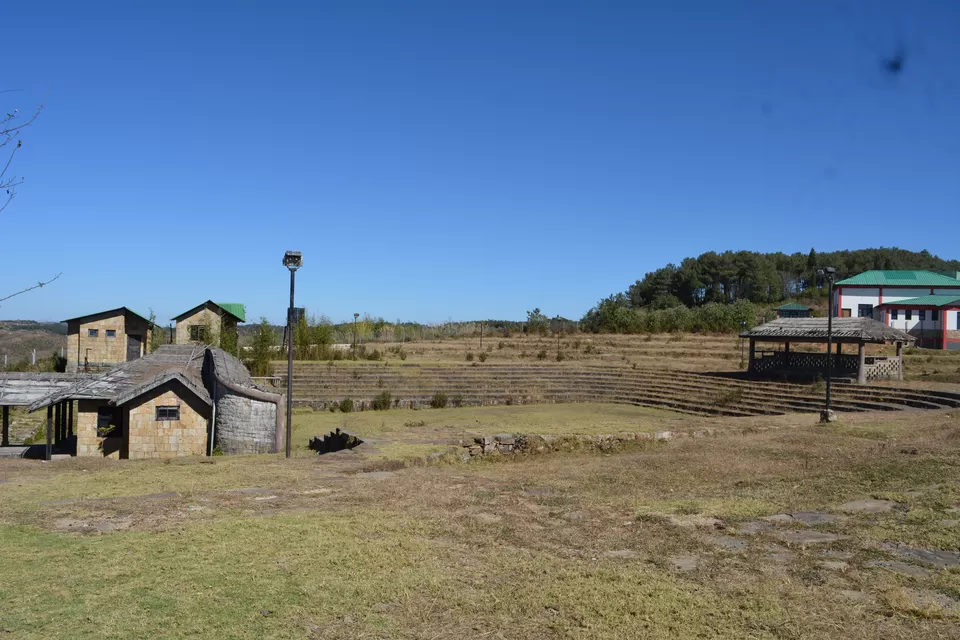 Perched in the East Khasi Hills of Shillong, Laitlum Canyons is a little-explored haunt of the mountainous state of Meghalaya. Laitlum translates to 'end of hills' and this sublimely beautiful hilltop appears to be true to its name. At Laitlum, all one can see are breathtaking gorges and steep winding stairways that snake their way down to the lush valley.In recent years, these picturesque canyons have also captured the interest of some Bollywood producers, with the movie Rock On 2 being filmed here. But, despite its gradually increasing popularity, Laitlum Canyons still remains a little piece of heaven that few have heard of and fewer still have visited .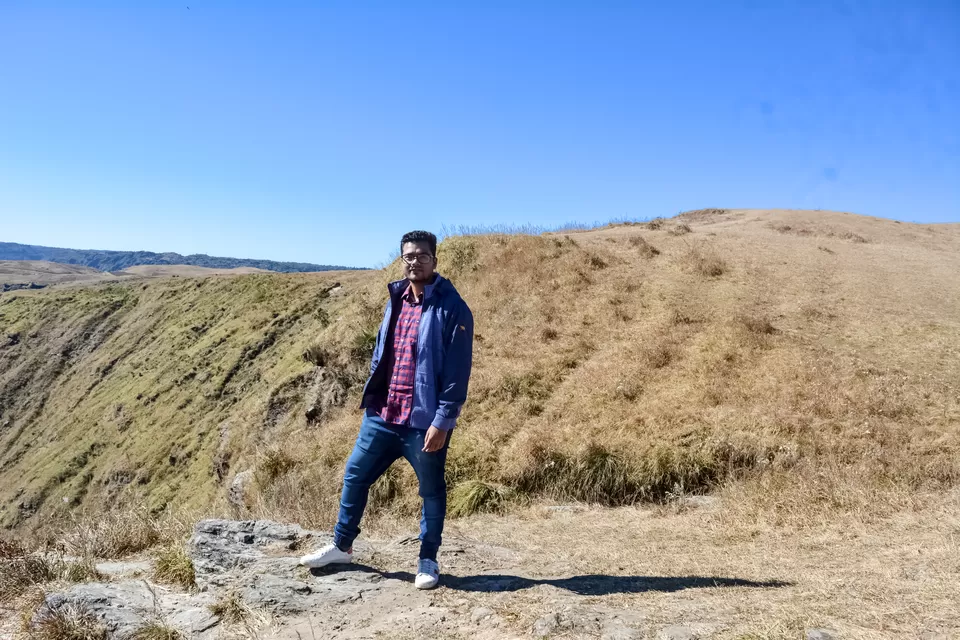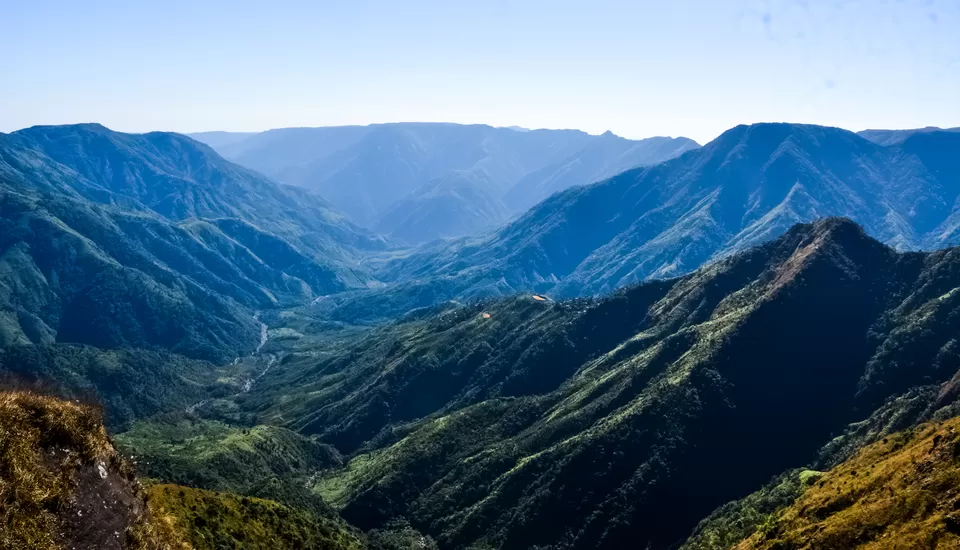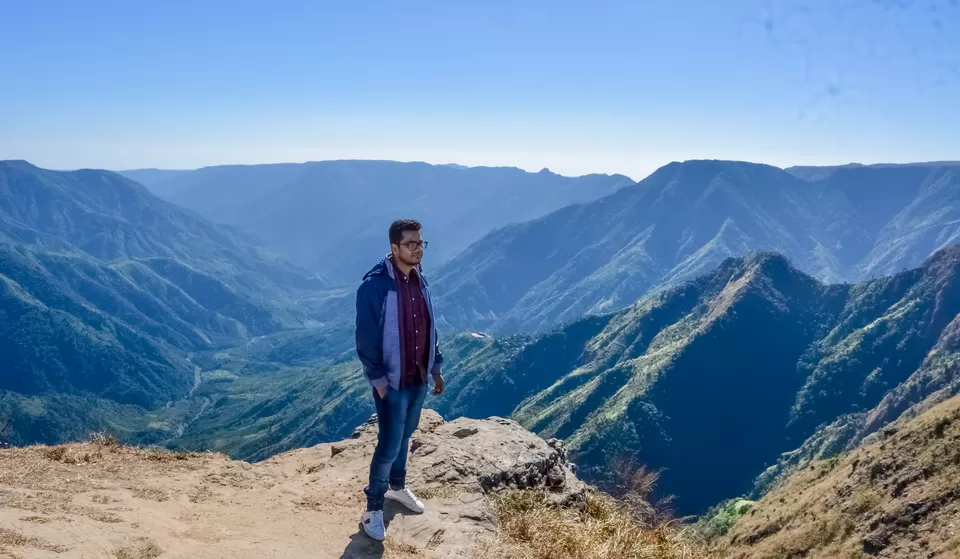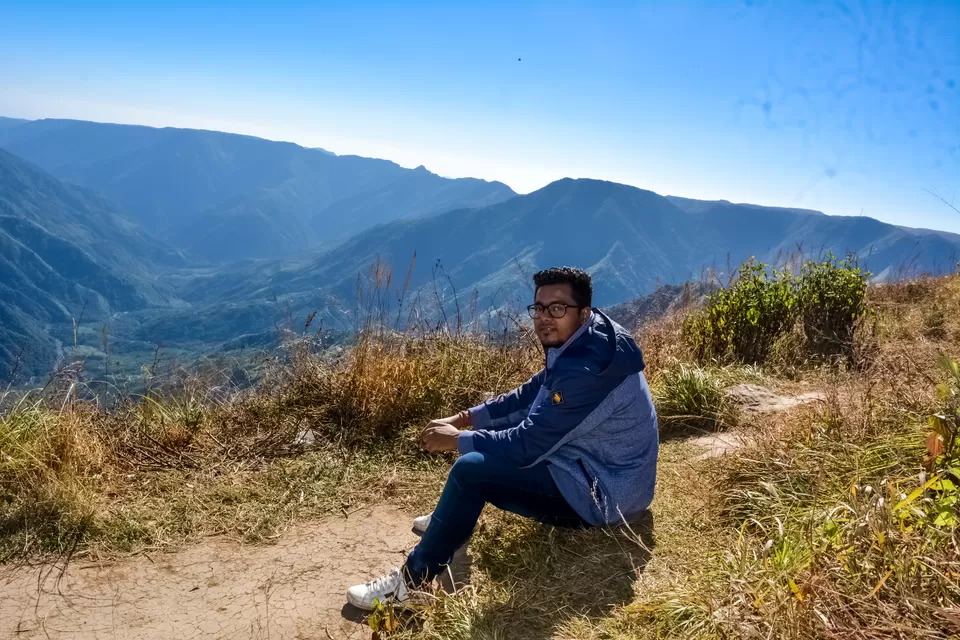 Finally it was time for us to bid good bye to this beautiful sate and its people after 4 days stay. People are very helpful and most importantly they know how to live a disciplined life without effecting the nature. I was totally in love with North East part of our country.
Khublei Shillong !!
If anyone wants to contact Subhash , here is his no 9774881810