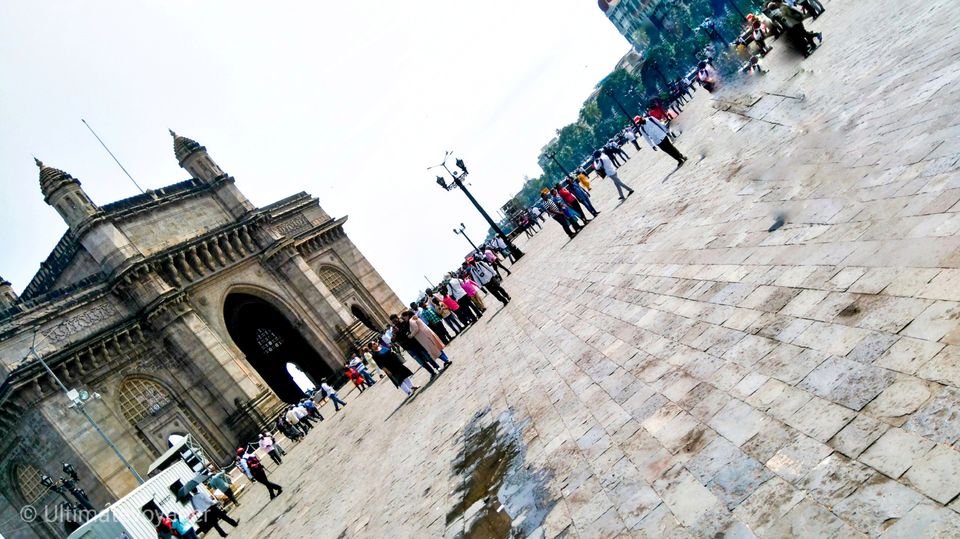 Hi everyone , I am Shubham Maurya sharing my Journey to Mumbai How I could explored  Mumbai whin twenty four hours.
I started my Journey from Chennai by train it took around 1D3 h to reach to 1297 k to reach to Mumbai CST. Early morning.
After I contacted my couch surfing host he also reached to receive me and we together prepared food in his home and took some rest.
Same day we started our Journey to explore mumbai  and we started walking from CST to Gateway of India. It took 30 minutes to reach. And took some photos and enjoy the ⛵ boat ride in sea . For boat ride they charged me 80 Rs. It super cool to enjoy the boat ride in sea for first time. And saw the Taj Hotel which very famous in our country.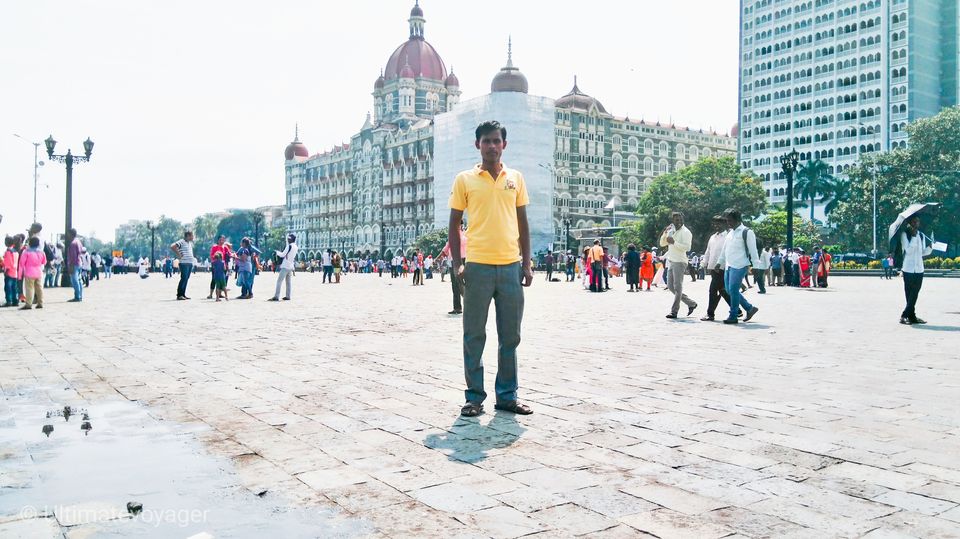 After enjoying Gateway of India it became lunch time then we enjoyed the Mumbai famous food eating on street and then again planned to visit Marine Lines and We walked from Gateway of India to Marine Lines .and it took about 40 Minutes to reach to our destination and beaches were so beautiful and and sun was going down and look was so pretty cool to enjoy weather and feeling was that I should sleep there it's but wasn't possible to do so because it not allowed. but I jumped off near to sea lot of rocks were there that can be very pleasant and enjoy weather and sat on sea rock by putting legs down and it was so great and you guys also try it please!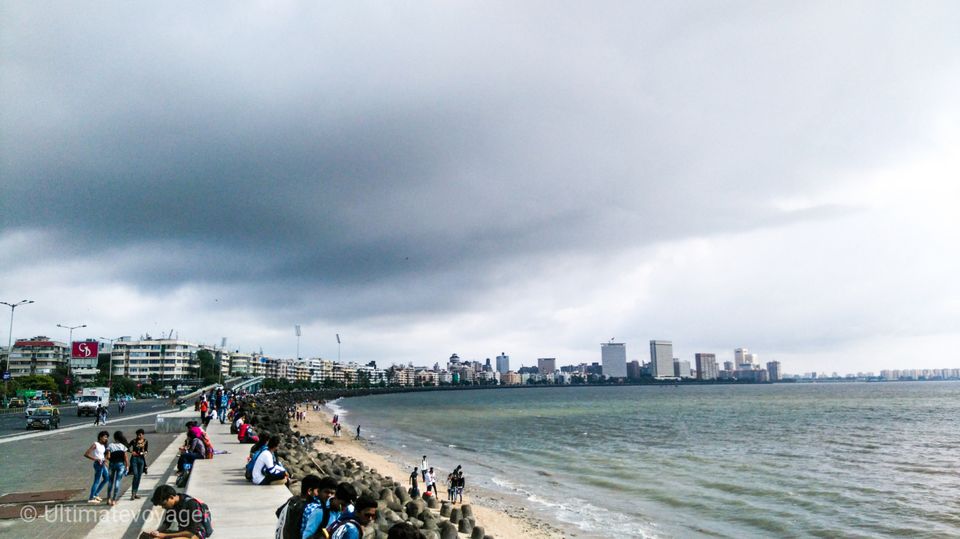 On the same we headed over to Juhu Chowpatty beach  it was getting late because sun was going down and Juhu beach was so far and we can't walk that much far to reach soon and then I planned that I should go via car but after enquiries the prices were too high but I always plan a budget trip so I planned to go by train or bus then we headed towards the Marine railway station and reached to andheri then caught bus for andheri station to Juhu Beach .
When I reached it there it was peak evenings time when lot of crowded there and it became very difficulty to walk around and went near to beach and lot of people were taking bath and swiming in sea but I didn't because water was not very clear and it was evenings time and finding difficulty in super crowded areas.
Then decided to eat something in street food there and lot of shops were there in beach that you can visit to buy some unique things that you can't get any where else.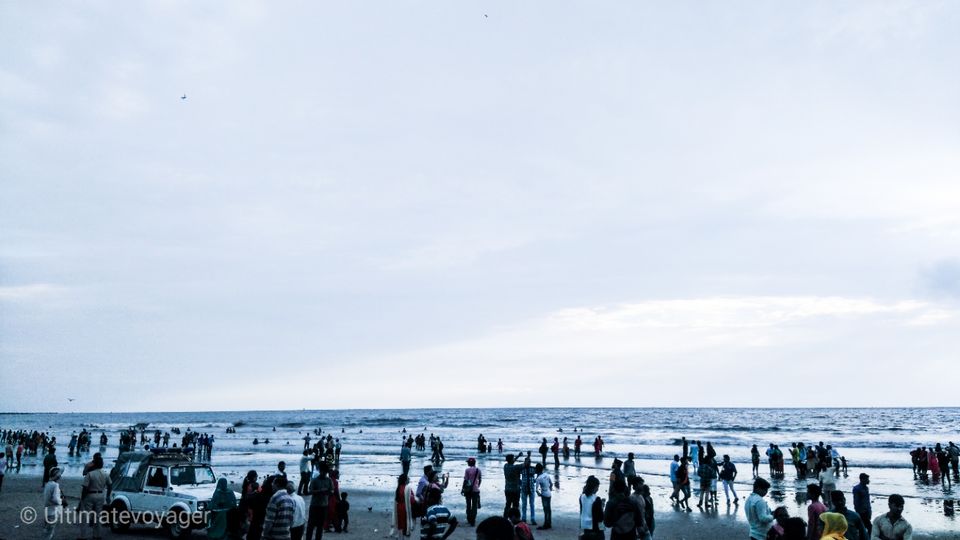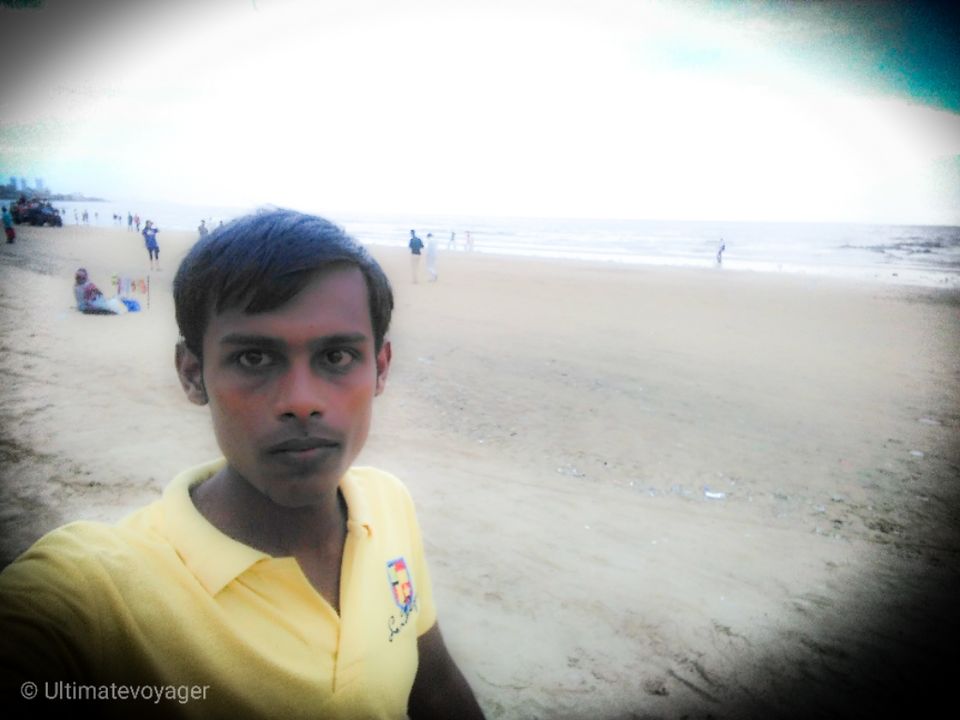 Finely I got my train back to Home I hope you enjoyed reading My Journey . Please do visit you have also a day left in Mumbai explore all these beautiful places whin a day. It took only 24hrs to complete in Mumbai and it didn't cost much to me because of my way of traveling. Walking-couch surfing- Cooking food.
If anything you feel that can be added in a day please let know !