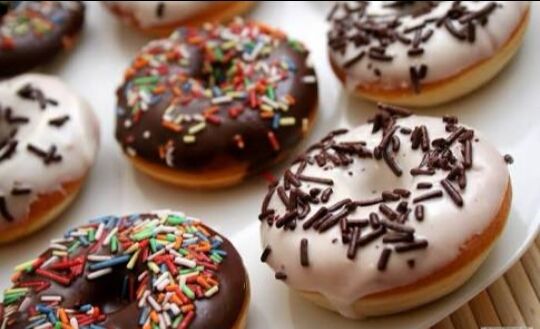 1. Flower Pot Surprise - Jamjar Diner

This dessert completely resembles a flower pot served with different layers of delicacies. The bottom layer has gooey brownie covered with chocolate and vanilla icecream with nuts and marshmellows generously distributed. Its topped with oreo soil with an orchid.

2. Mission Impossible - 5 Spice

The name of this dessert says it all. This is something that every so called 'bhukkad', would definately take up as a challenge. Like the name goes, Mission Impossible, Yes you definately cannot finish this alone. And if you can, then here is a grand salute to you.
This dessert is a huge peice of cake cut from a giant cake. It is a rich chocolate mousse cake that every chocolate lover would die for. It is also served with chocolate icecream.

3. Baked Jalebi Cheezecake - Gallops

You just cant stop praising this dessert. The unusual blend of Jalebi with cheezecake is something that one has never tried. This surely is a delicious combination and the best part of it is that, it is baked and served.

4. Icecream Cupcake - The Boston Cupcakery

What do we do if we are icecream lovers and cake lovers at the same time? Does that even sound like a good combination? Oh yes, why not! This new concept of having icecream of your choice in the bottom of the cup, topped with a delicious cake of your choice is priceless. The cupcakes are soft and melt in your mouth and the icecream and sprinklers just go well with it.

5. Nutella Waffles - Tea Villa Cafe

The Tea Villa Cafe is famous for waffles and is the best place to try waffles in Mumbai. If you are a hardcore chocolate lover, this is something you should definately try. The waffles are freshly baked and it is loaded with nutella and dark chocolate and served with icecream.

6. Rainbow Pastry - Theobroma

The best rainbow pastry that you can have in town is from Theobroma. It is beautifully baked and is topped with colorful candies.

7. Macarons - Le 15 Patisserie

The macarons here are to die for. The best ones to pick are Passion Fruit, Lavender, Dark chocolate & Coffee. Also, do not miss on the Belgium chocolate cake.