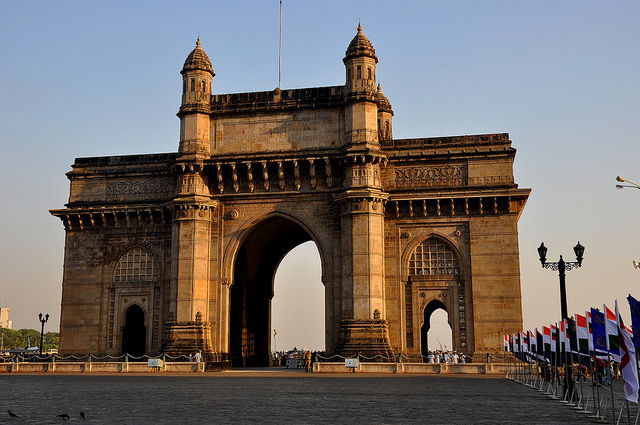 Mumbai is always bustling and is known to be a city that never sleeps. But this bustling city has its share of art and culture and some amazing food which will surely make you fall in love with the city. I have grown up in this city and I know it's not possible to cover this entire city in a day, so in this post you will not find the swanky restaurants or the 5-star recommendation, but the gold old gems of Mumbai tucked away in cute bylanes to savour the old Mumbai which gives the city its happy vibe!
1) So every perfect day has to begin with a perfect breakfast. So I head to The Nutcracker Cafe in the Kala Ghoda district of Mumbai. It's quirky interiors and charming decor immeddiately pulled me in. Their egg sandwiches, pan cakes, and hot chocolate are a must try. This place was a good start to my day and gave me enough energy to go through the rest of the day.
2) After that the history buff in me headed to the famous Gateway of India the grand structure at Apollo overlooking the Arabian sea built during the British era. A good place to capture some good photos.
3) After that I headed to the Prince of Wales Museum now known as Chhatrapati Shivaji Maharaj Vastu Sangrahalaya (CSMVS) which has 50,000 exhibits of ancient Indian history. The building itself is a marvel and gave me a fair idea about Indian history and art. Loved the architecture and the interiors.
4) After these few hours of sight seeing how could I not be hungry. So I ended those hunger growls at the cute Irani cafe called Britannia & Co. Run by the Parsis this cafe has been there since 1923 and is still going strong. The third generation now runs this cafe and the must tries are sali boti (mutton gravy with crispy fries) and dhansak (chicken or mutton in a lentil gravy) and their super famous berry pulav. This place served me a hearty lunch with great warmth and love!
5) After a good lunch I needed some exercise to avoid being lazy and sleepy :) so time to do some retail therapy. I hit the famous cultural block of Mumbai, Colaba Causeway. This flea market is a shoppers paradise. I shopped for dresses, shirts, jewellery, shoes, bags.. name it and I had it.The only skill I needed to have is to do good bargaining and I was just fine.
6) Swanky coffee shops may be dotting the corners of Mumbai streets, but Irani restaurants continue to hold a special place in my heart. Over the years their numbers may have dwindled, but nothing can beat a bun maska and Irani chai at the existing cafes. I love these three cafes Ideal Corner Fort, Jimmy Bor Cafe, or Kyani & Co but I ended up going to Kyani & Co. to treat myself with the delicacies. A perfect evening tea is all I want to keep me happy!
7) To end a perfect day in Mumbai the best thing is to take a packet of bhel Puri and sit at Marine Drive, and that's what i did. Watching the gorgeous sunset overlooking the Arabian Sea is so soothing and mesmerising. Seeing the skyline of Mumbai made me fall in love with Mumbai all over again.
Been in Mumbai since 30 years, and each day this city surprises me with something new. It has it's good and bad's but I always believe in focusing on the good.
For me Mumbai is my hometown, these are the streets where I walked when I was learning to walk. This is a place where my imagination was given an opportunity to soar high.