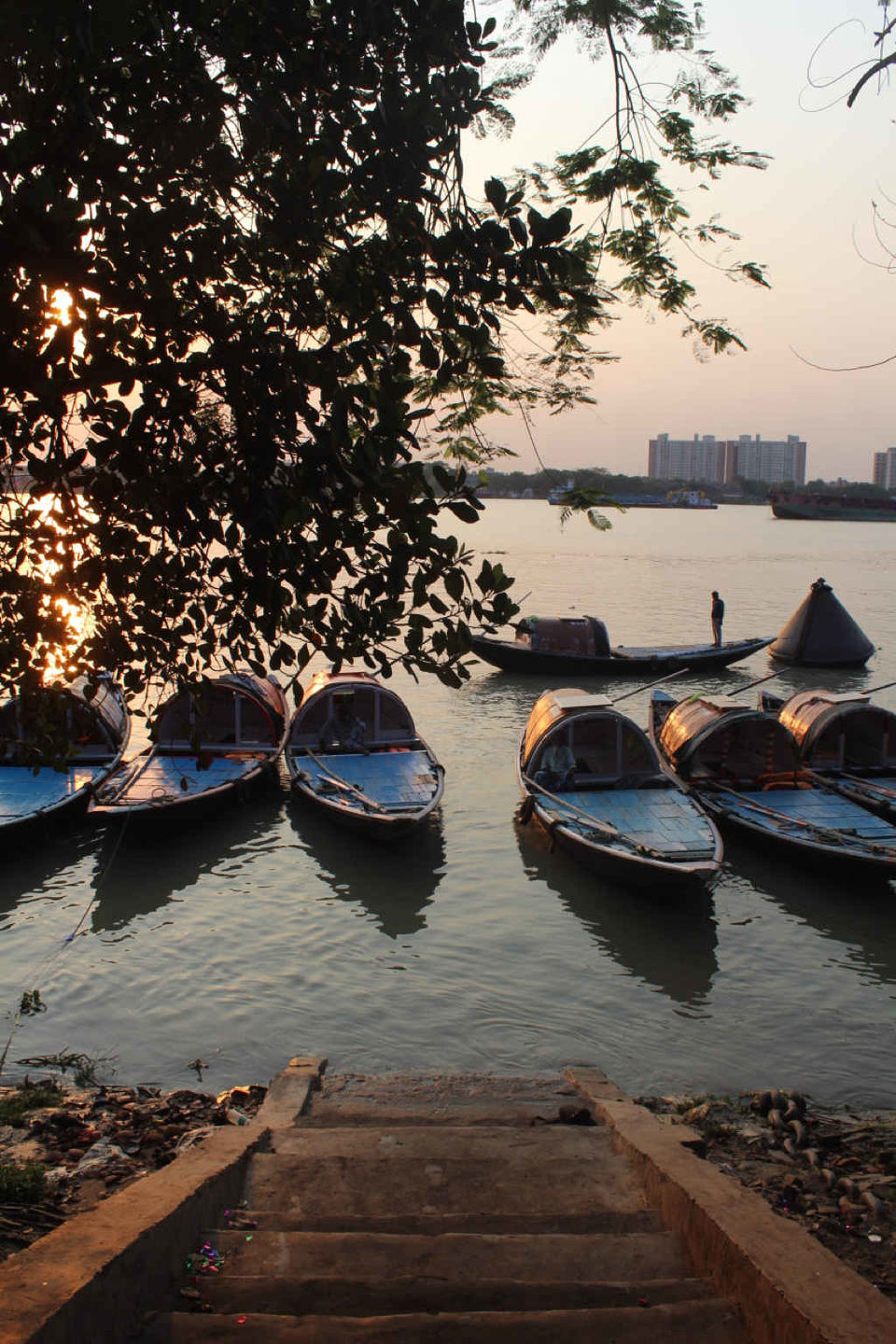 One of the many perks of living in a big city is the diversity that it encompasses. Food, culture, art, music; you name it! Which is why it's safe to say that having never visited the east of India, I was still familiar with Bengali food. Especially the sweets; Rasgulla, Mishti Doi, Kheer Kodom... and the likes. I could confidently say, I don't have a sweet tooth until you put a Bengali sweet dish in front of me. But what happens when you put a Bombay girl in West Bengal's capital city for 24 hours? Read on!
The desires of my stomach were fulfilled by the universe when I was sent on a work trip to Calcutta this April. It was 3 PM on a Monday afternoon, an hour after I had landed in Calcutta. I was yet to find the chauffeur that was assigned to me and the wait felt like forever. But then I did, with a dead phone and no contact number. I'll save that story for another post.
I jumped into the car and literally sighed, Oh! Calcutta let's do this!
Now there are two things that I love most when I travel, sunsets and food. On stepping out of my hotel, Pramod my chauffeur asked, "Madam, where to?" to which I asked "Where can I catch a beautiful Calcutta sunset? Minutes later I found myself strolling at Princep Ghat. Little did I know that this sunset would shape the rest of what I'd call my most palatable experience as yet.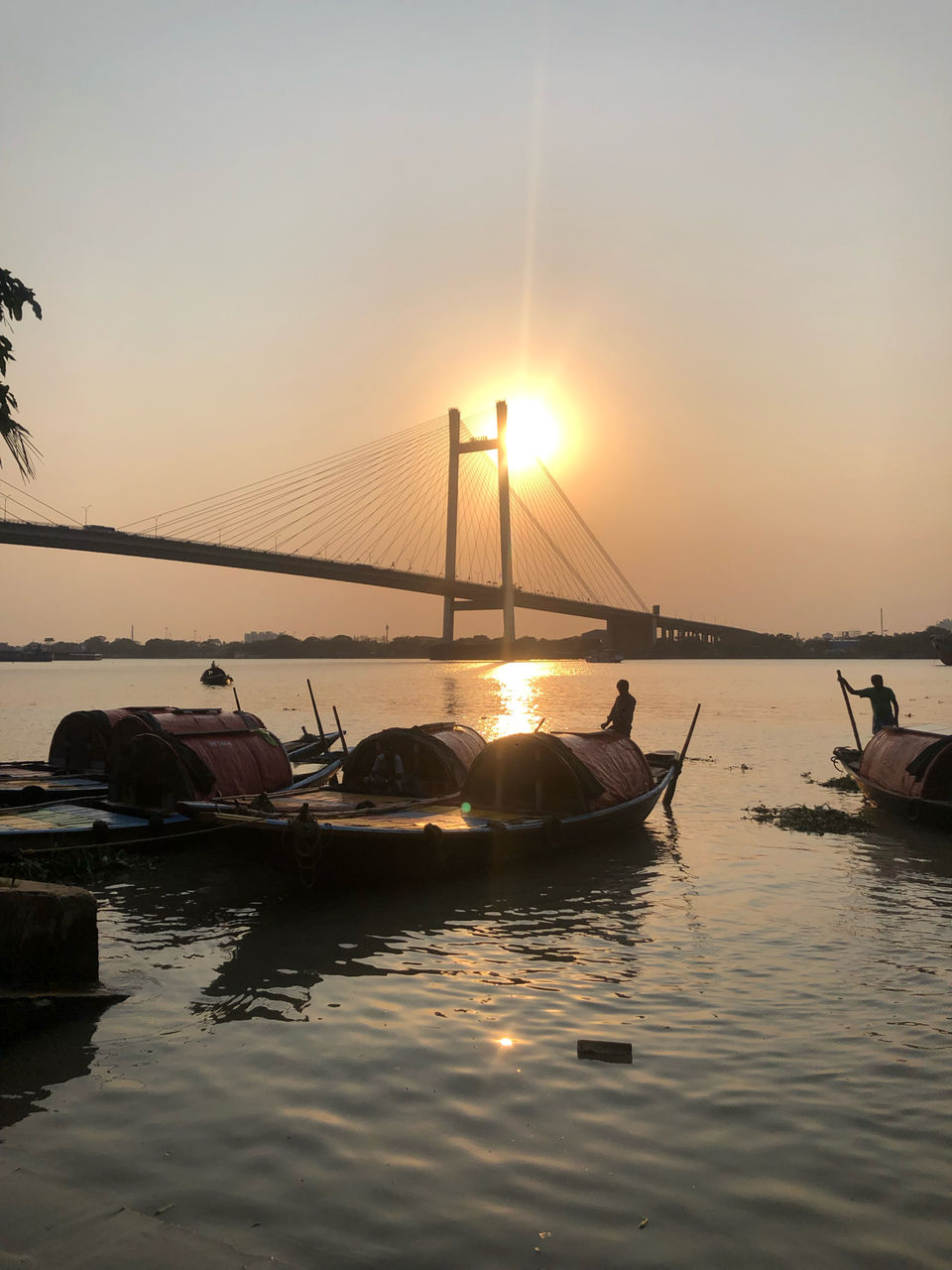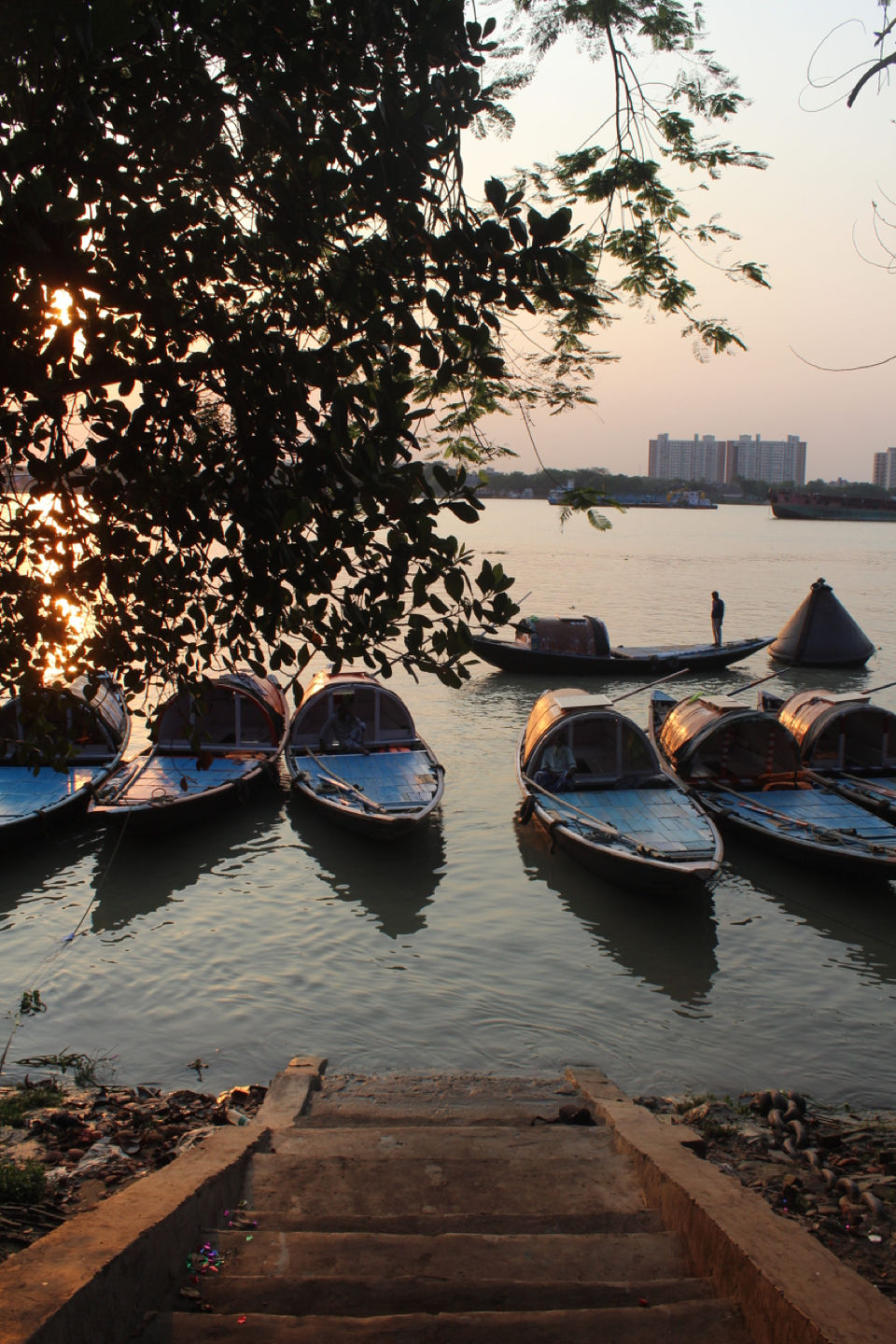 The sun may have begun to set here in Calcutta, but for me this trip was only beginning. I remember watching these boats and being wishful of getting on one. But I couldn't imagine sitting on it alone and it would be pretty steep on the pocket to rent the whole ride. Just around that time, I heard the chatter of three young women. I could tell from their vibrant and chirpy personalities that we'd have spent just about the same time on this planet. They were headed for a boat ride, and I was quick to ask if I could join them. A first for Iona! I'd never been the first person to start a conversation with strangers but here I was! The next couple of minutes was nothing short of fun, laughter and some interesting conversations. And photographing sessions of course!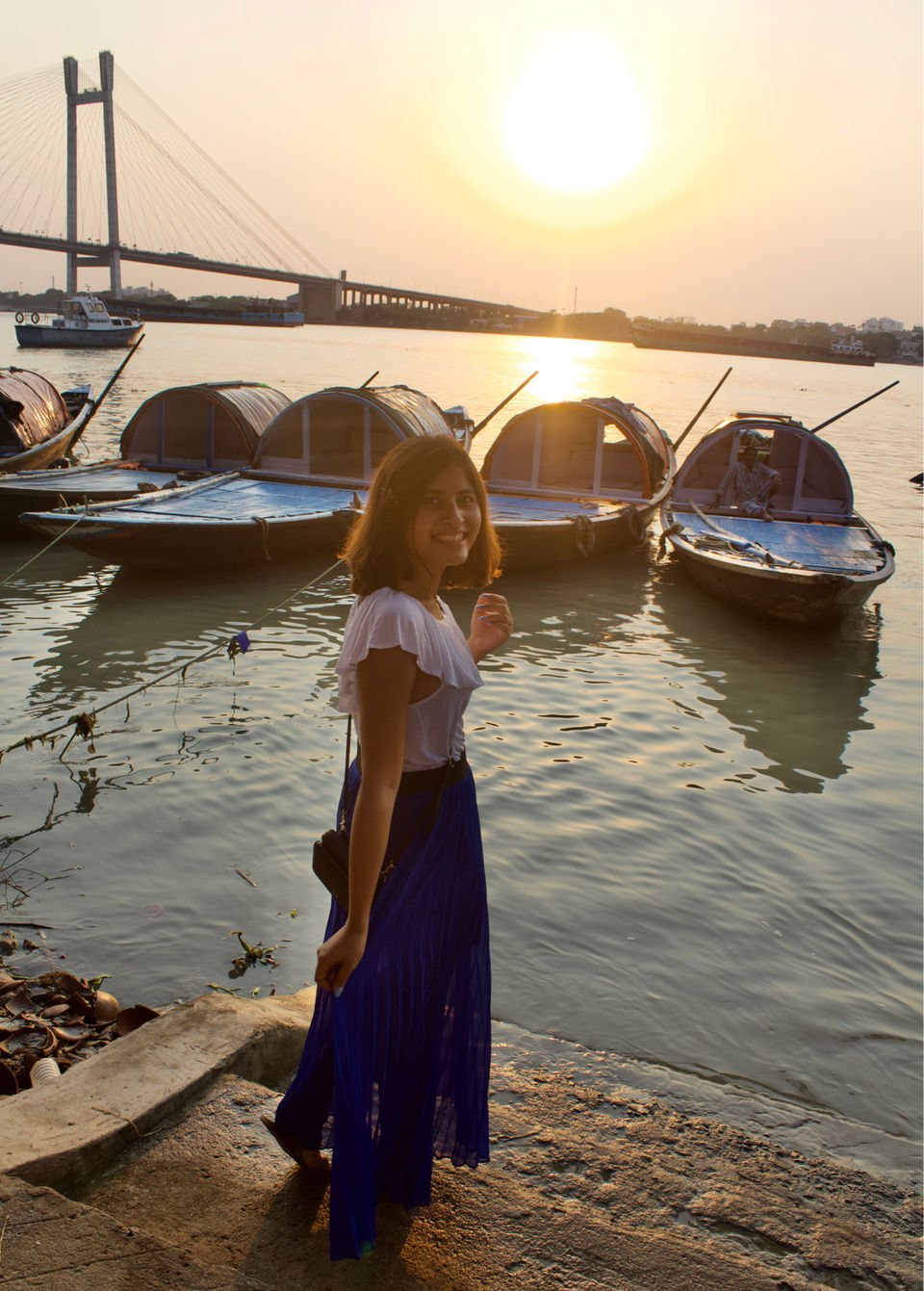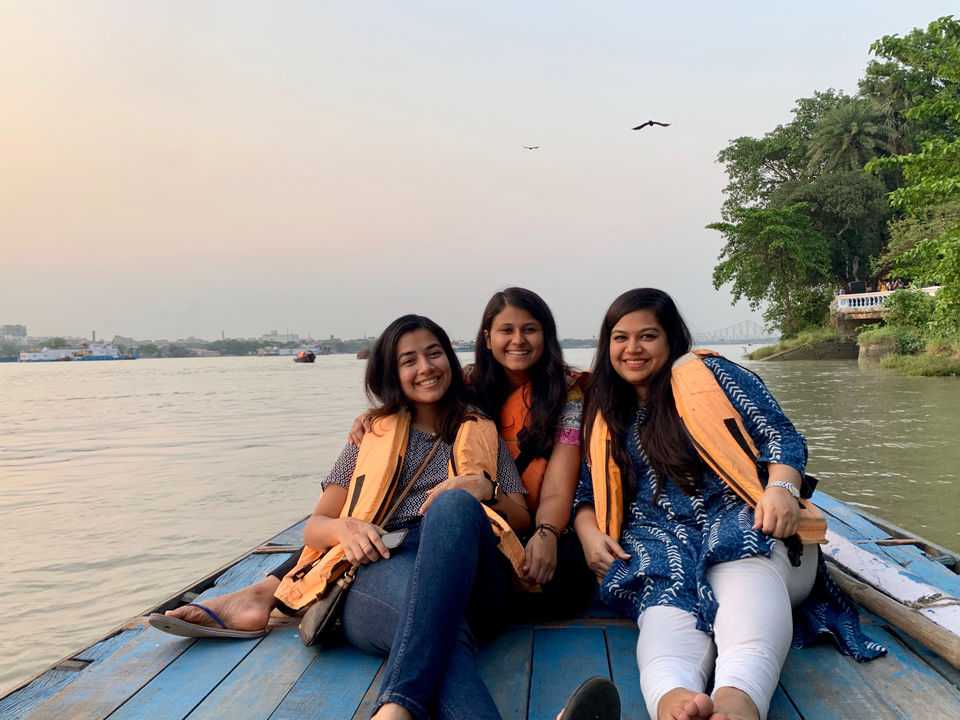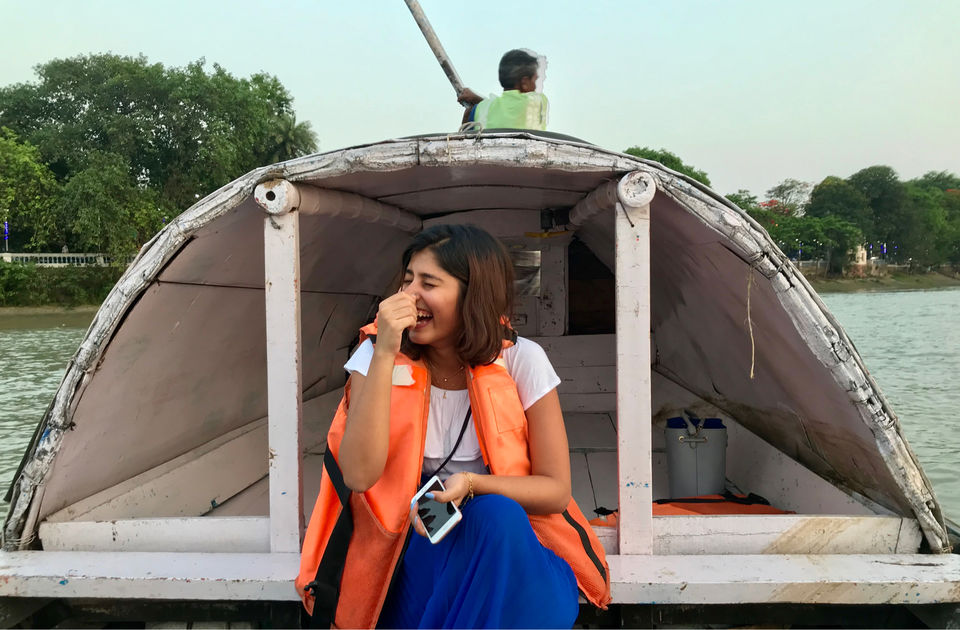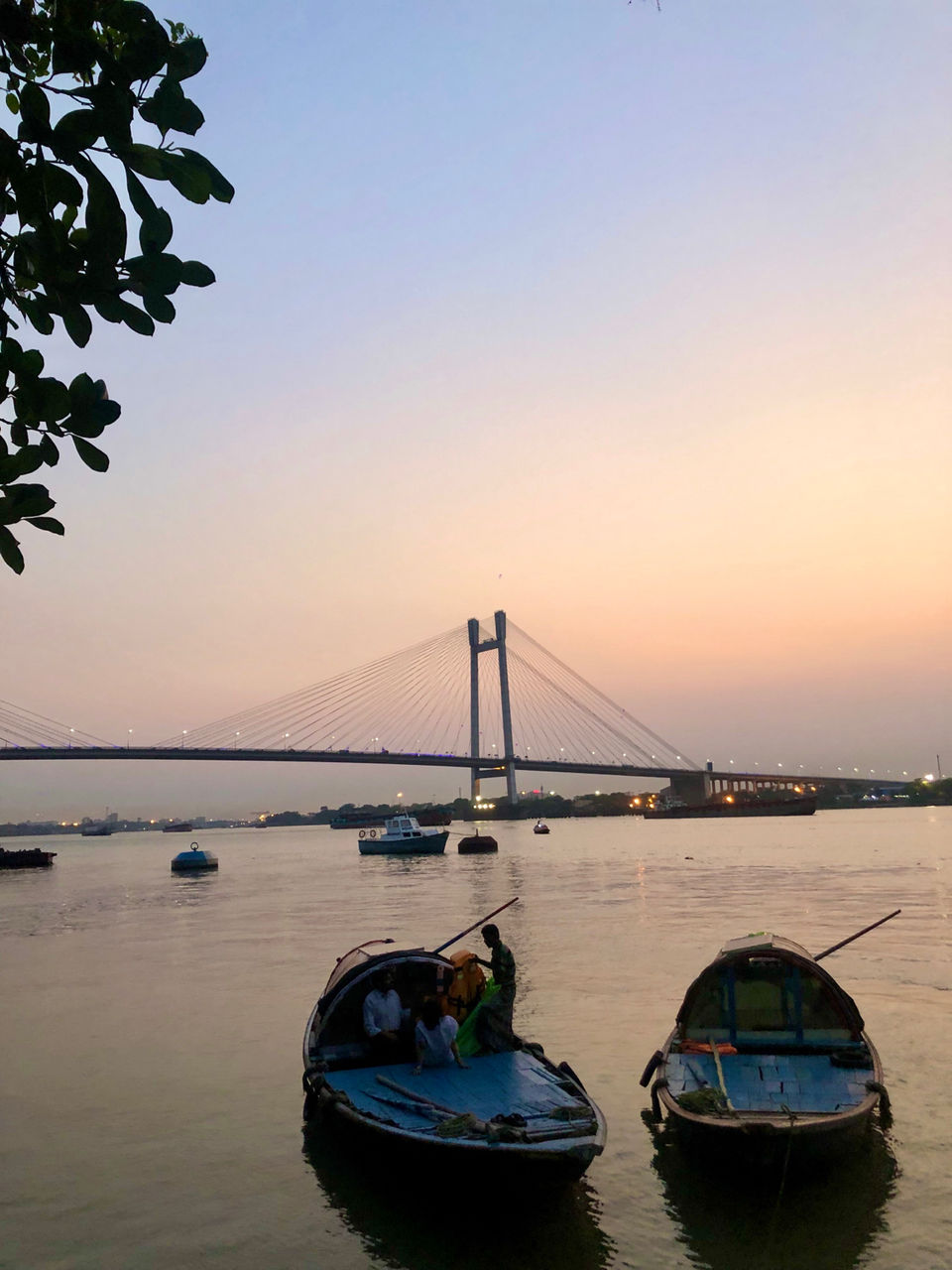 Have you ever just met someone and connected very quickly? Getting off that boat ride and walking away as I bid these girls good-bye was a strange feeling. But before we bid good-bye, I had mentioned to them that I was looking to grab some good old Calcutta roll and then head out for the night. And they were the very kind to recommend some local joints. But then this happens. I take a few steps in the opposite direction and I hear my being called in a city I had just set foot in. These women invited me to join them on their food venture!!! On seeing me with my now gang of three, the expression on Pramod's face was priceless. Didn't she just say that she knew no one here?
We were on our way to grab the much talked about roll and suddenly one of them asked us to pull over. Turns out we were just crossing one of their favourite Phuchka stall.
17 types of Phuchkas!!! Io gobbled them all. Io was out of words. The flavours had left me speechless.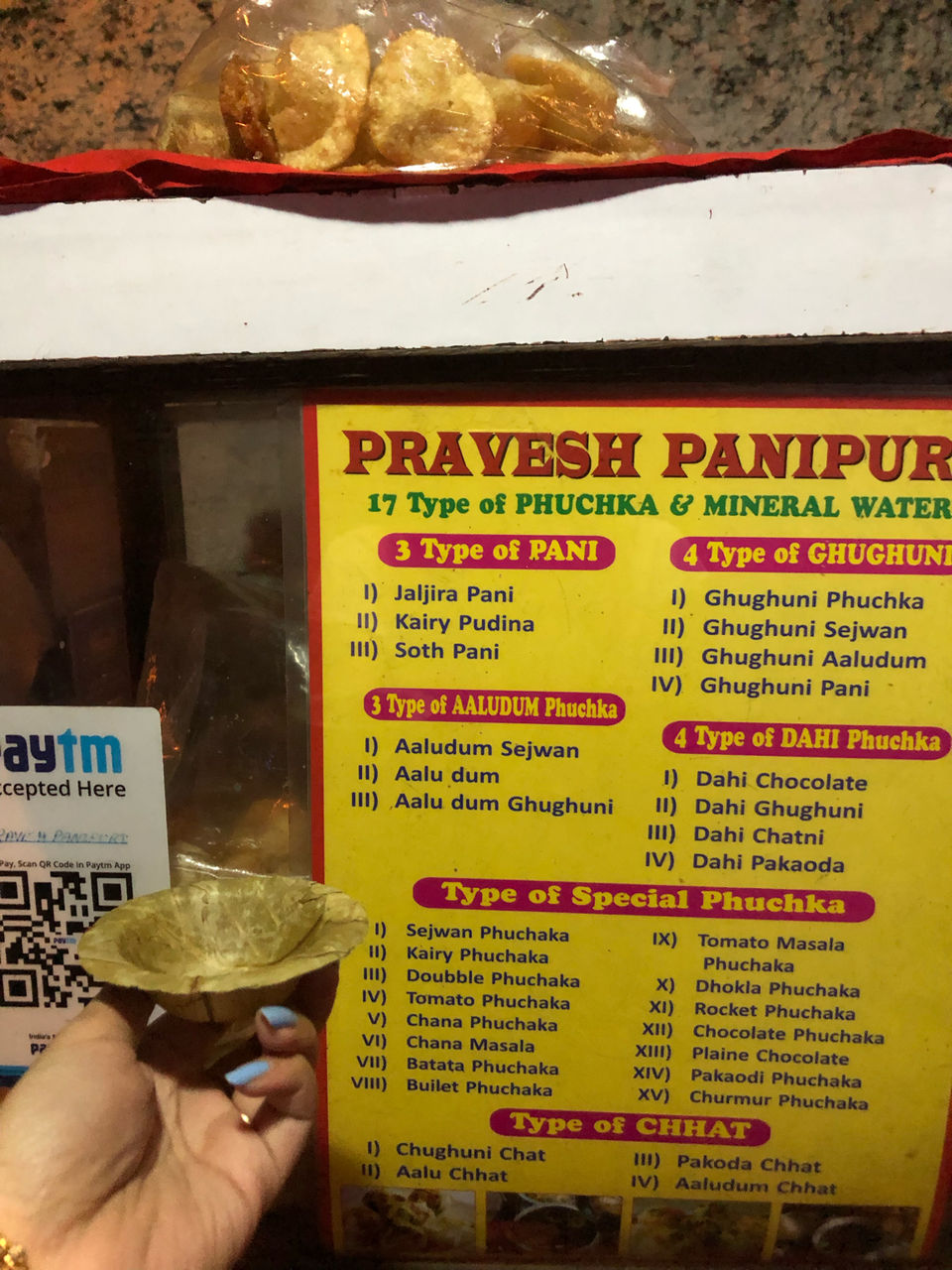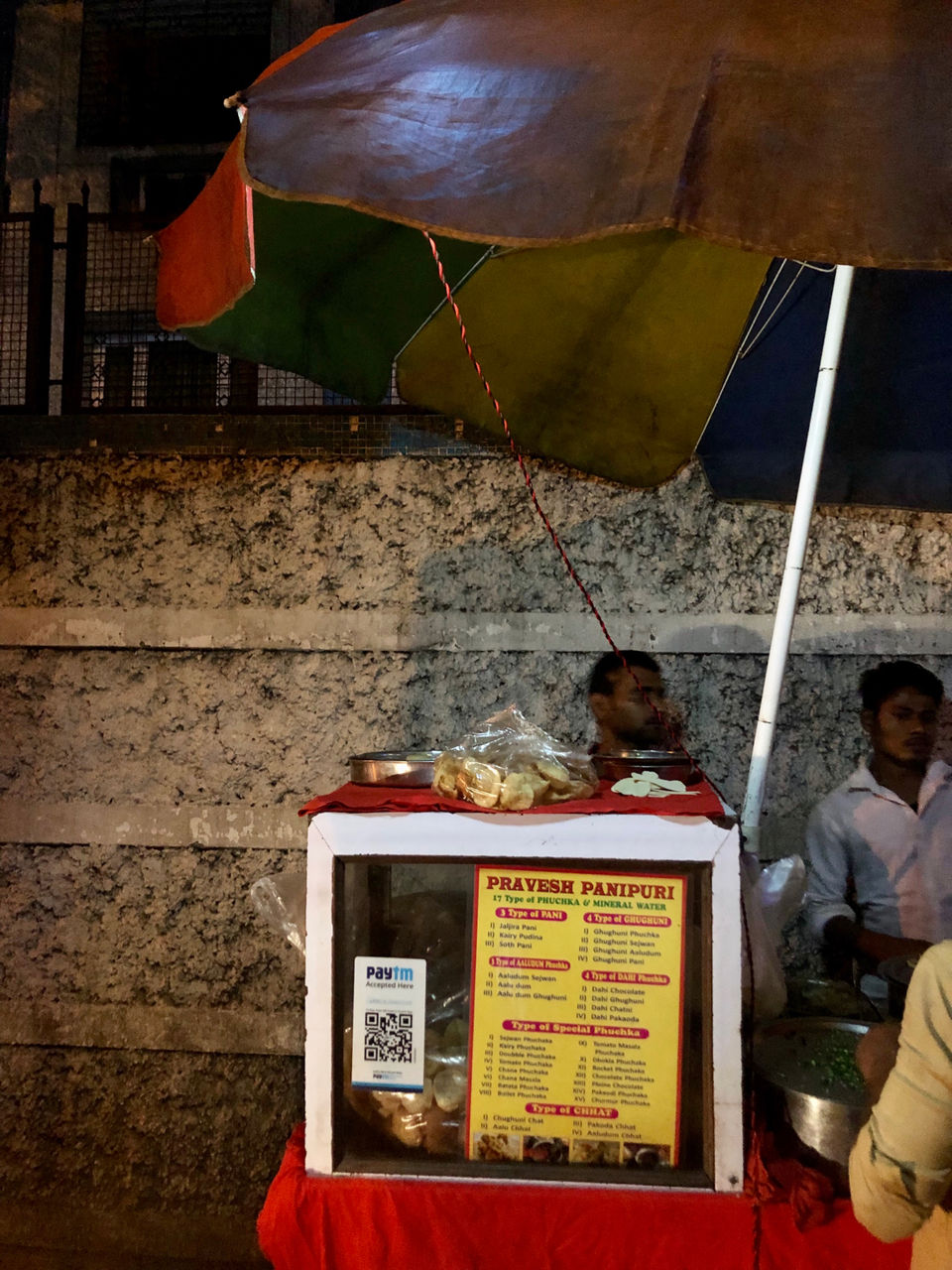 We were also then joined by another friend of theirs. Suddenly I was not alone. Suddenly I was having the best unplanned evening of life in a city I just set foot in.
Where next I said? Anamika's they exclaimed! For the good old Calcutta roll. I've lost count of how many times I've already mentioned it. Now, I had only heard about how good this was going to be but nobody warned me about how filling it would be! After stuffing myself with Phuchkas, it was time to savour the goodness of this street favourite.
Of course I couldn't finish the whole thing. But I tried. I held on to it till I reached my hotel. I had said my final goodbyes now, exchanged Instagram handles (it is the new BBM, no?) with these wonderful women. And as Pramod dropped me off at the hotel, he was sure I was ready to retire for the night. But was I? It was only 8 pm!
I told him to give me an hour, to get over my food coma and I'd be on my feet recovered and ready to indulge some more. How could I go to bed without some rasgulla? His expression was again priceless. How could I go to bed without some rasgulla ?
And like I promised I was down in time to hit the streets of Calcutta! Now unfortunately by the time we went scouting, most of these sweet stores were shut. I begged him, "There must be some place, no?", "20 minutes away, madam?" He replied a little hesitant. And I jumped at the hope of finding some Bengali sweets at what was now almost 10 pm.
And we did! An old store that was over fifty years old, stood in a corner far away from the city lights. I picked up enough for a party of five or more. Didn't you realise, I skipped dinner?
That night, I fell asleep FaceTiming my folks at home and my very amused fiancé. "HOW DID YOU MANAGE TO EAT ALL OF THAT?", They asked.
I responded by falling asleep in a deep food coma.
To know how I spent Day 2 , look out for my next post!
Frequent Searches Leading To This Page:-
calcutta food street, calcutta food tour, calcutta famous food, calcutta food guide, kolkata tour packages from mumbai