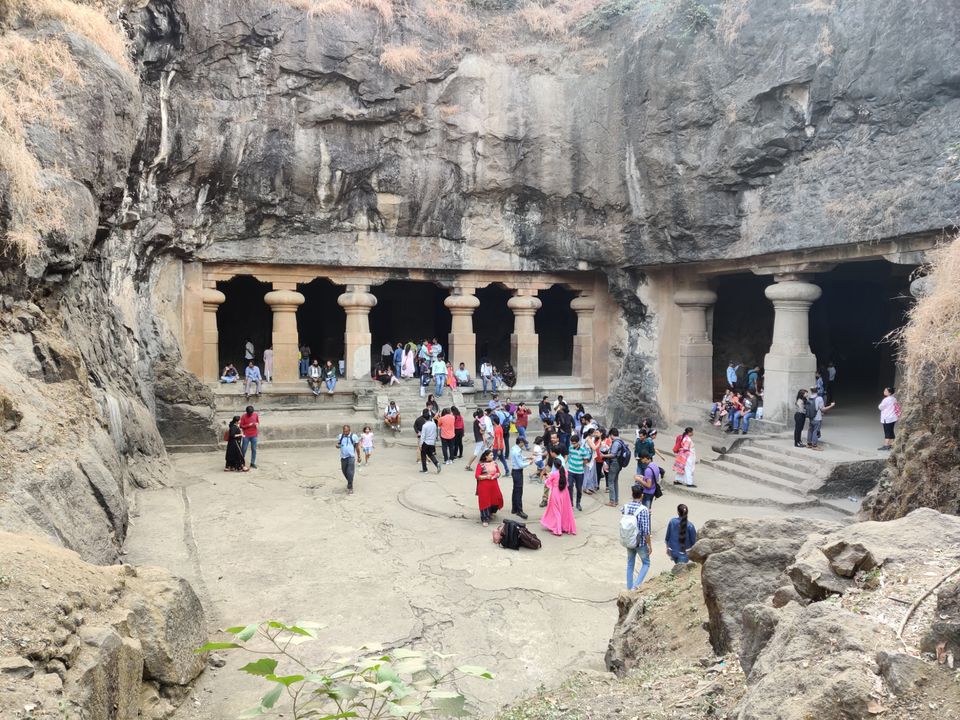 UNESCO World Heritage site...
A hidden gem in the east coast of Mumbai which is now preserved by the world heritage site of India. All you have to do is pick a day.
Yes, it's just a day trip which brings to these carved rocks and little far from the busy city life.
How to reach :
From the Gateway of India, the ferry runs back and forth every 30 mins to this island which takes you the "elephanta caves".
Timings :
The last ferry leaves from the gateway of India at approx 04:00pm to elephanta caves.
Make sure to board the ferry by 06:00pm max or else continue the adventure at the island. (No other return mode after 06:00pm).
Cost includes :
It is a 45 min ferry ride costs ₹150 per person for a two way trip.
FYI : Ladies, keep your heels for some other day...
As soon as you arrive there, bring all the power to your feet as you will have to climb (don't know how many) steps to reach the top where the show begins.
Entry fee : ₹40 (for Indians only)
Well, there is a short patch at the beginning where they run the toy train to & fro from ferry point to the entrance only at ₹10 (per person).
Note : you get kachha aam mixed in masala for which I might go there again (guilty pleasure)
Now that you have arrived (no no, not the caves) at the starting of your climbing point, be prepared for encounter some beautiful souvenirs to bring home. Yes, on the both sides of the steps, there are shops which will definitely attract your inner shopping spree.
Once you have arrived (finally the caves), fill your soul with some amazing art of work on the rocks and amazing view around the area.
Let's see the pictures now....