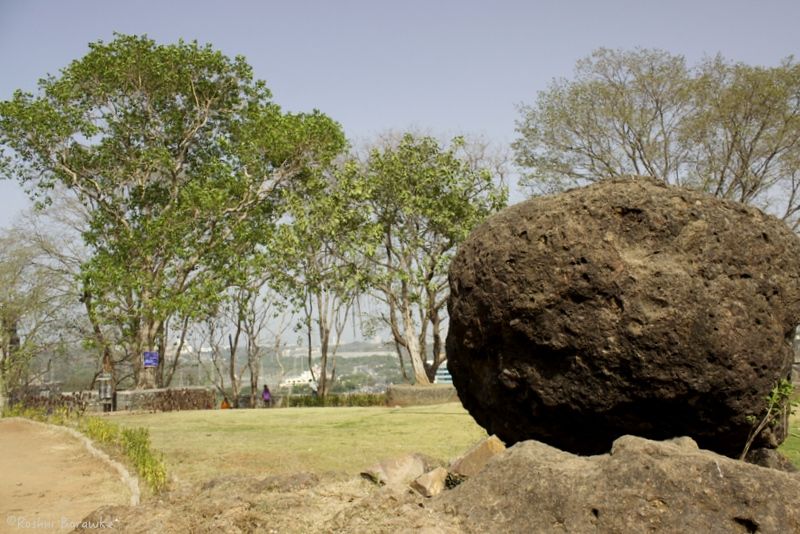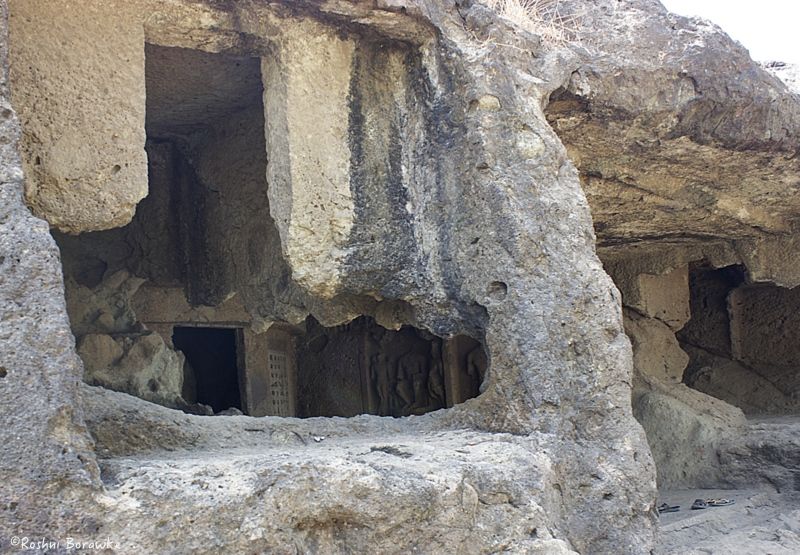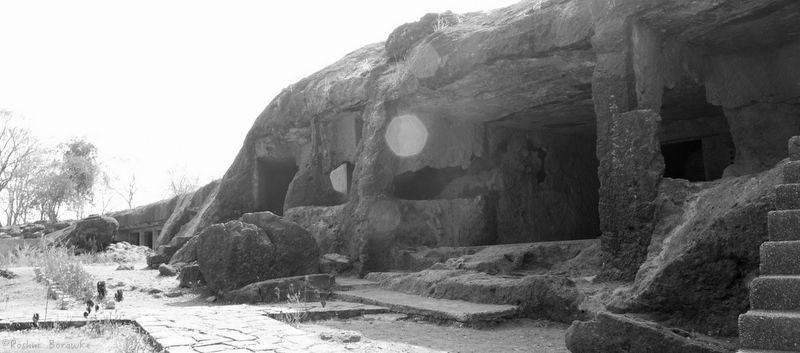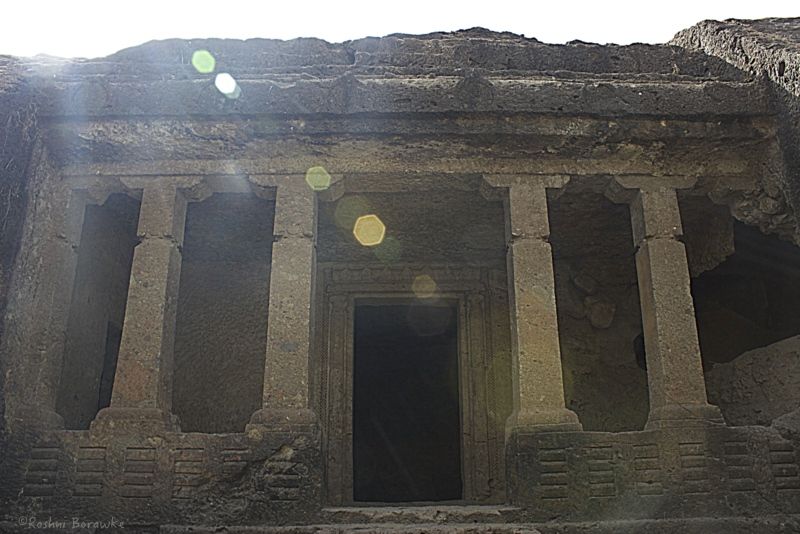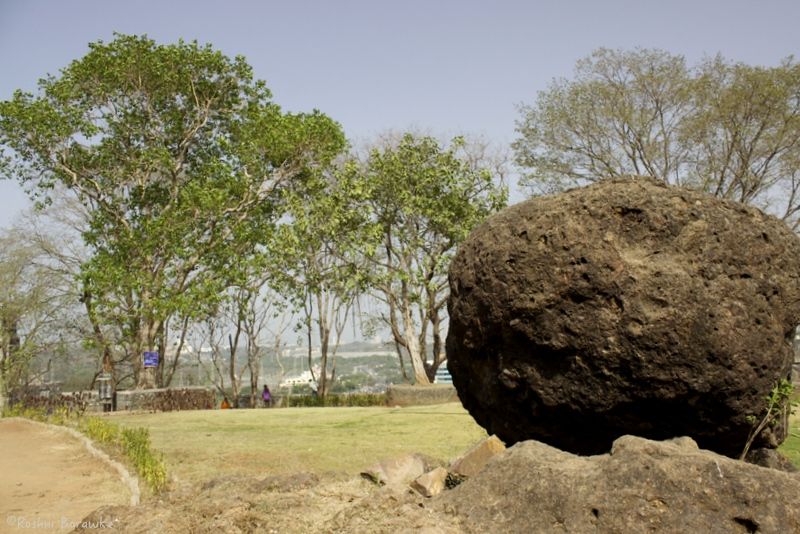 Last month I was in Mumbai for work, after which I fancied for a sight beyond the high rise buildings, the traffic and the beaches of Mumbai. This quest took me to the Maha Kali Caves also known as Kondivite Caves which are carved out from multiple rocks in the 1st Century BCE.
The Maha Kali Caves are bang in the heart of the city, at Andheri. A 20 minutes auto rickshaw drive from the Bisleri Factory took me to this beautiful ancient structure carved in solid black basalt rock.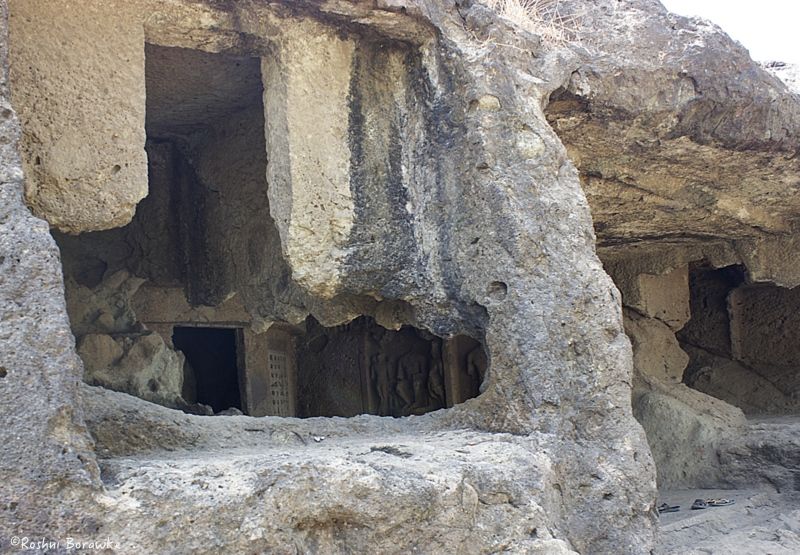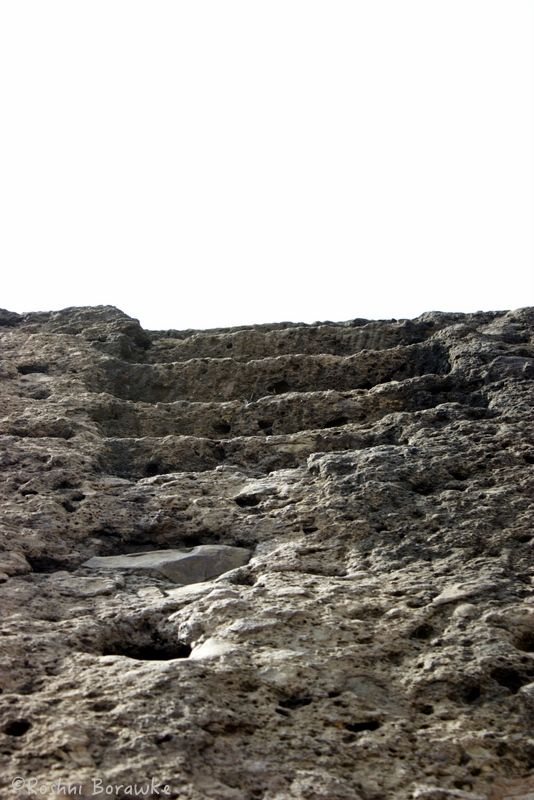 I was here in the second half of the day and the sun was setting behind the caves. I pictured (in my mind) a scenic sight at dawn. I stood there staring around in awe, such that I was undisturbed by the humid heat of Mumbai in April. The Caves are facing east and are on the tip of a hill. Very very far the view of the horizon is blocked by new high rise construction in progress.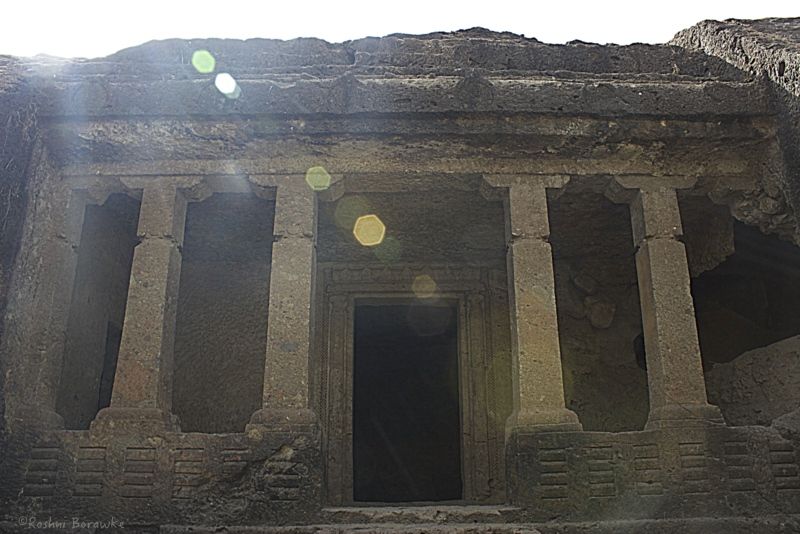 As I walked around and explored inside the caves; I went back to the 1st century BCE - A lot of people around with family and their cattle, some resting to catch respite from the heat, some enjoying a delicious meal under he same tree, temple bells ringing in tandum, people praying to seek the the powerful goddess's blessings, asking for her to cure them, others wailing in sorrow. When you wander inside the caves you have to watch where your every step - at some places the caves are bottomless, Yes! you read that right, a deep gorge that will just suck you in.
I was told by a local that these are only caves and the Goddess Maha Kali Temple is in the valley. I could not find a way to go down and hence wrapped up for the day.