The rolling pin is like candy land for all people living in Mumbai. This place is located right opposite Palladium and has the best eggless desserts any place has to offer. Since this place started, my family has been ordering cakes from here for every birthday. Besides, their cakes and pastries which are well known, their food is out of the world.
Szechuan Bullets - Their Schezwan cheese poppers are literally my favourite dish on the menu. It has potato filling with schezwan and cheese in the middle. These are like cheese poppers you eat but with a twist. Every piece is pure yum. Since, they give 8 pieces in every plate, it is much more than what any other restaurant offers to you. It is surely worth it.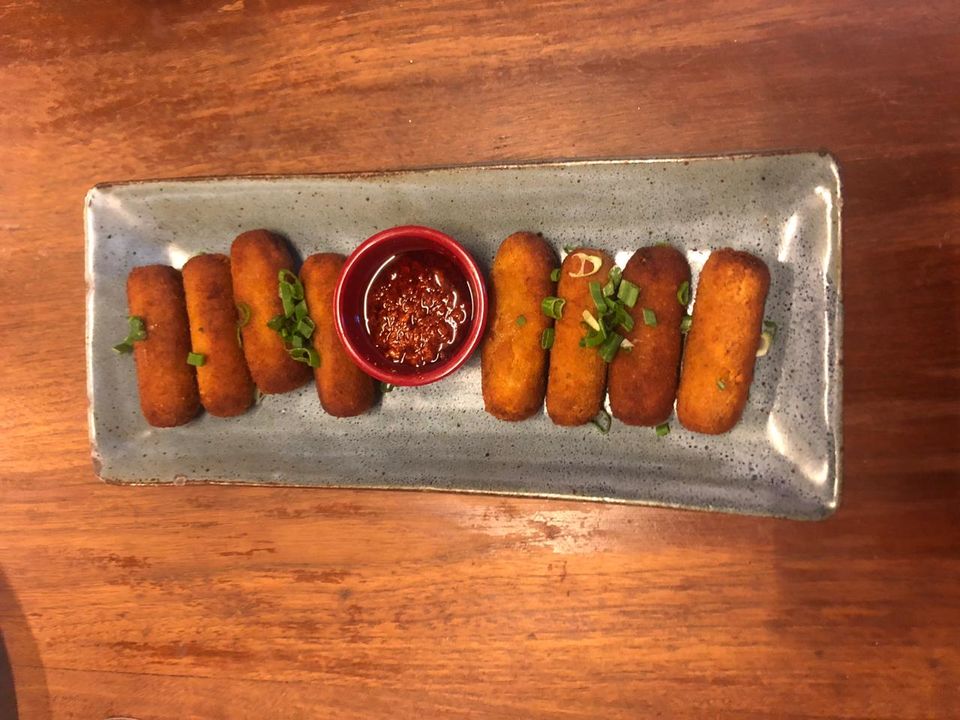 Rice bowl with brown rice and vegetables - The rolling pin is very popular for its rice bowls. This rice bowl is great and is has a very tasty sauce that comes with it. Topped with peanuts and a lot of dried onions, it goes easy on your palate. This dish is more suited for lunch or for dinner because it is slightly filling. It goes super easy on your pocket though.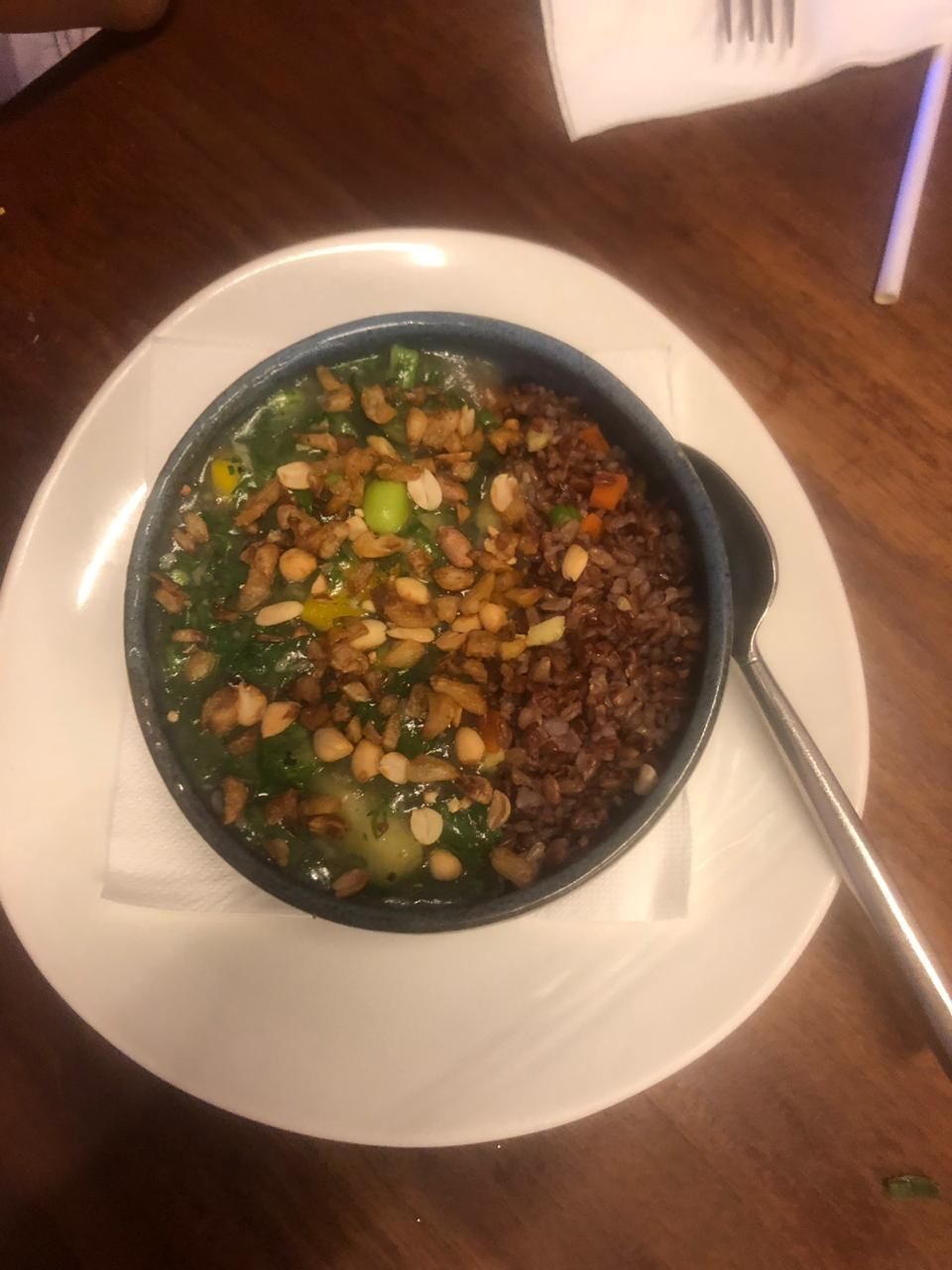 Lebanese wrap - They serve it with a lot of falafel pieces and hummus inside. This is a healthy variant to anything else which you can get. The hummus that they serve is freshly prepared and has a slightly whisked taste and it is also grained. A must try!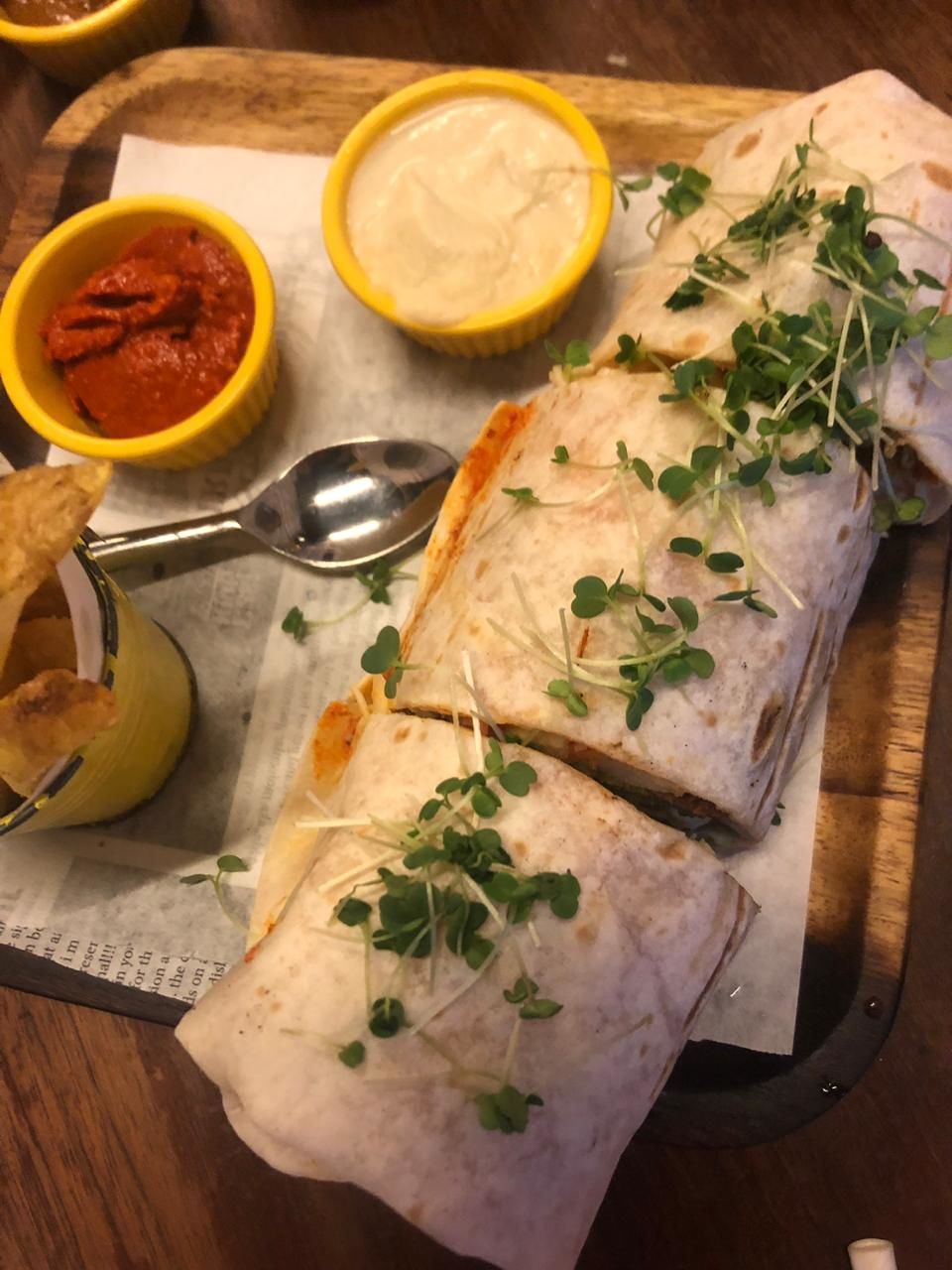 Black bean burger - This picture says enough about their amazing presentation skills and about what the dish has to offer to you. It is loaded with a tasty burger filling inside and it beats other burgers by a huge margin. They have other burgers here too but this one is my personal favourite. And yes, I have tried all of them at some point.
Fact: They have a huge burger here which they challenge you cannot finish. You can try that with your friends too. It's a shocker.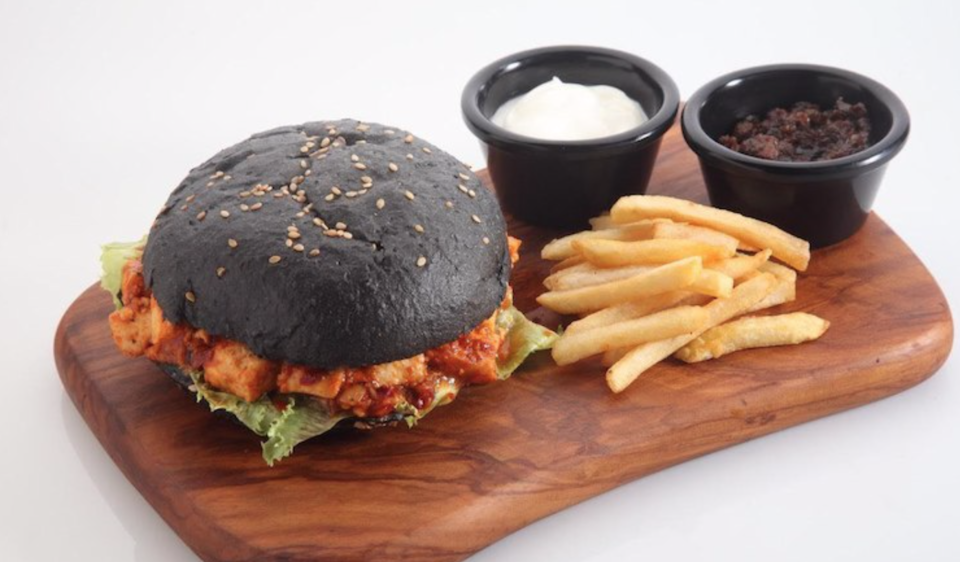 Ambience - Needless to say, this place has a very cafe like ambience which is easy to go on the eyes. It feels like a cafe born right out of Italy and transported to India with some magical properties. It surely has that magical charm which makes for a perfect outing.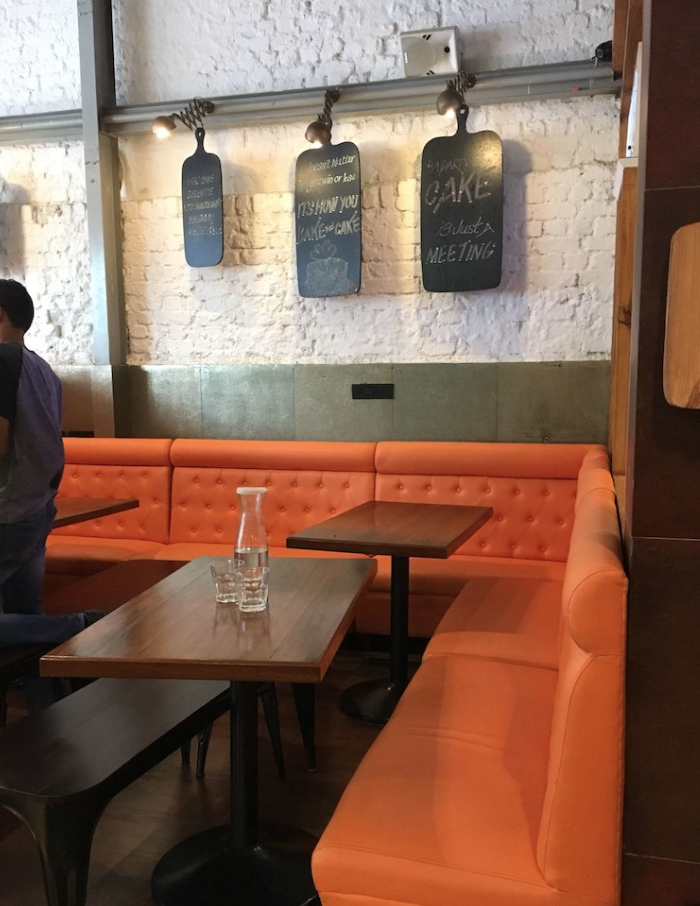 Lets not forget that they have a huge variety of chocolates and pastries. This place is well known for the pastries and the presentation. All their food is eggless and vegetarian. What's holding you back. Go now!
More information to make it easy for you
Address : 12, Janta Industrial Estate, Senapati Bapat Road, Opposite Phoenix, Lower, Parel, Mumbai, Maharashtra 400013
Number : 022 4610 4610