Chakrata is a hill station and a cantonment town located in the district of Dehradun, Uttrakhand at the elevation of 7000 feet and 98 KM's from the capital.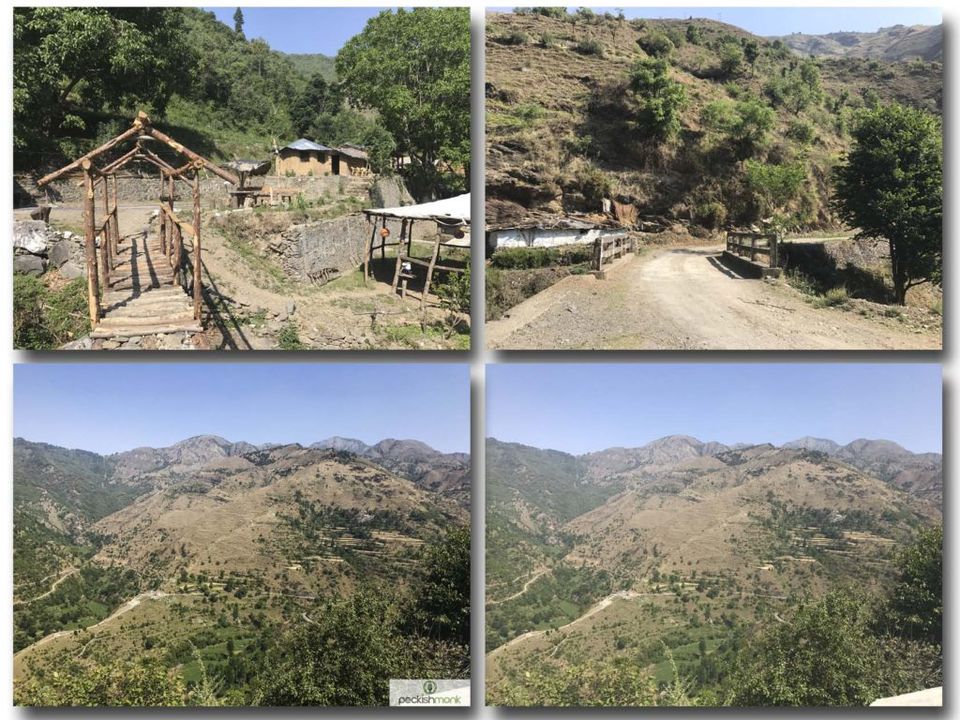 It is a good solo and family travel destination and easily accessible by road from Delhi and nearby states. My quest to find a tranquil and offbeat location brought me to Silkyari Camping Site further away from main Chakrata town towards the Tiger Falls.
The camping site is still under construction and the owner/chef/carpenter, Fateh Singh is one man army behind this venture. The site currently has 4 high peaks and couple of short tents, separate washrooms and a creek running right next to it.
He is in the process of making couple luxury and wooden cottages at the same location.
Travel
We started our journey from Noida around 6 in the morning because the total distance was well within the reach and approximately 300 KM's till Chakrata. As most of the time happens to us, the fate broke and my car stopped in between Roorkee and Dehradun, after 30 odd minutes we identified the problem as a broken clutch plate. We did some adjustment and drive for 60KM in 2 gear only and reach the service center in Dehradun and got the inevitable news that the entire clutch assembly needs to be changed. We left our car there and took a cab for our forward journey and reach the camping site around 8:30 in the night.
You have one life, read, travel and see the world.
~ Gaurav Choudhary
Camping Site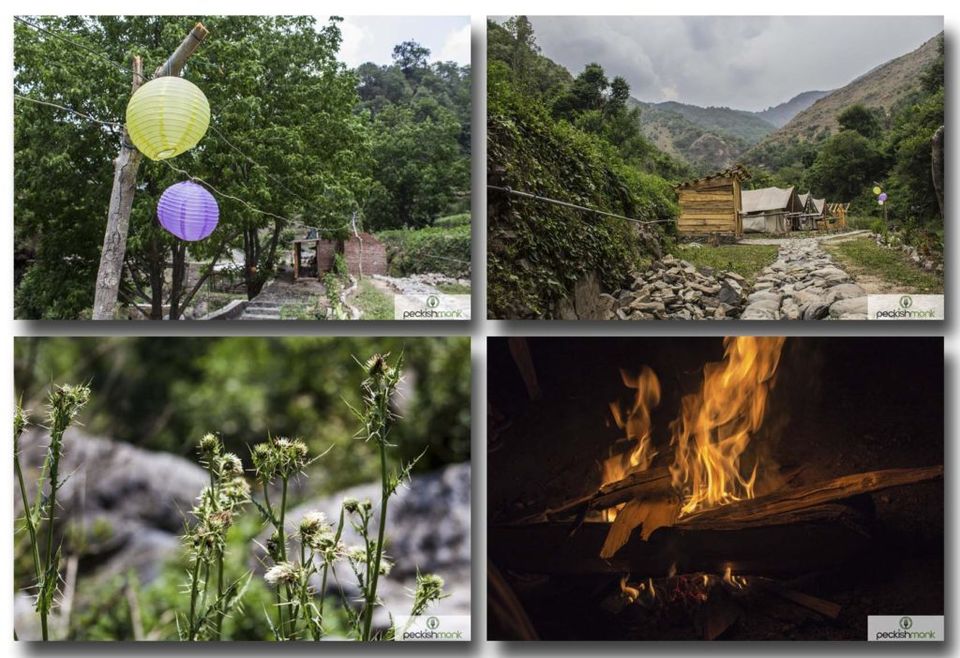 We were so tired but the camping site fueled some energy in us, the cold breeze and a hot cup of tea showed its magic. After resting for an hour the party started with bonfire, booze, snacks and ended up with eating some local delicacy of chicken and night came to an end around 2:30 AM.
Following Day
Next day morning we woke up a little late because of the late night adventure we had. The night was super chilled and we layered the quilts to have some warmth. The day started with a hot cup of tea and some quiet time on the hammock.
After that we had a great breakfast comprise of Parathas, Chole (chickpea curry), Masala omelet, and a chutney made of fresh green ingredients such as ginger, garlic, and local herbs.
As the day broke we were lazy and relaxing on hammocks and after some time we decided to traverse through the creek up to a certain point, the water was cold and we walked for almost 100 meters to find a shallow place filled with water which became our lagoon for next few hours.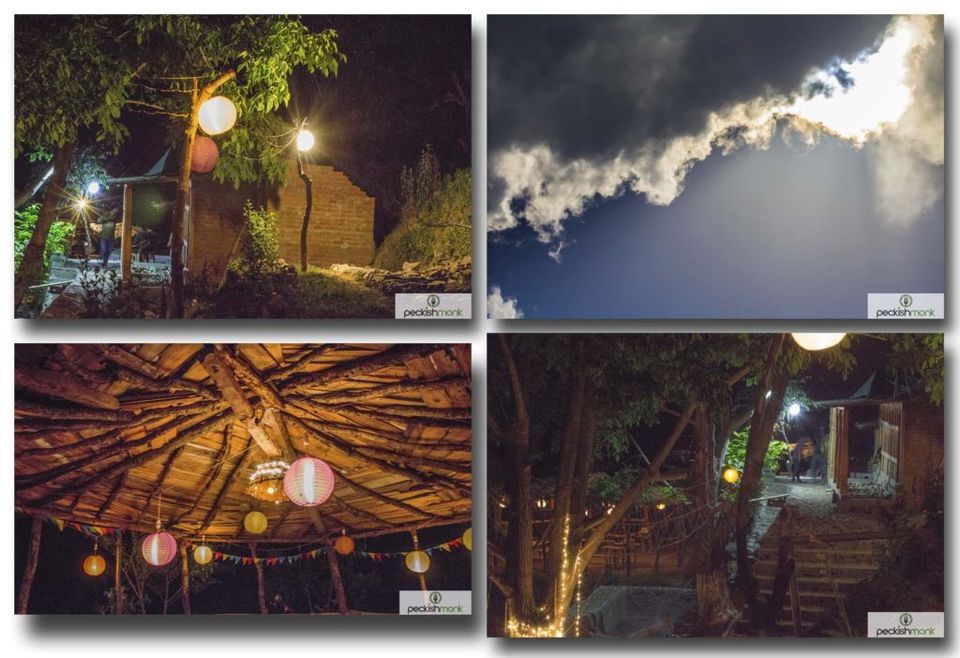 After all the merriment we were hungry and had a lunch, home grown veggies, lentils, bread, rice and some buttermilk. The plan was to take a hike around 4 to tiger falls but the weather was not in our favor and we got a hit by the thunderstorm.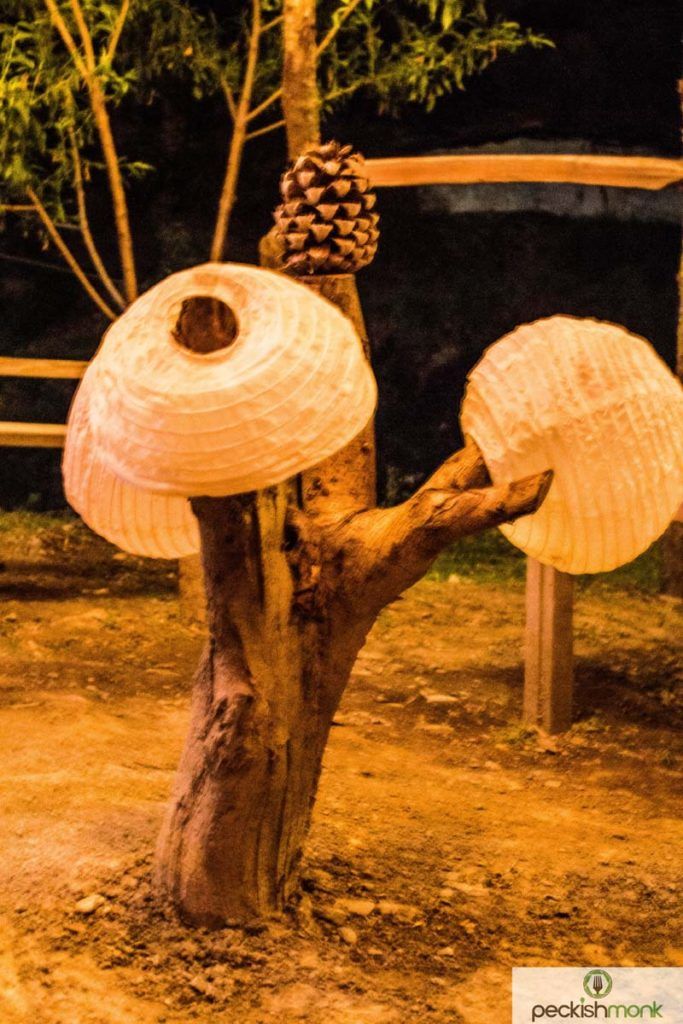 Later in the evening, it was slightly colder than yesterday and we started the bonfire, some discussion on Indian and global politics, drinks, snacks and a gala time with music and dance. We went to sleep early around 12 because next, we have to hit back to home and also collect the car from the service center in Dehradun.
We left the Silkyari Campsite around 9:30 and reach our home around 7:30.
It was indeed a great vacation and a much-needed break to rejuvenate the mind and body.
What to Expect
It's a camping site so don't expect much luxury there.
Although, the chef can cook whatever you ask him to, but, I would recommend to eat some local cuisine and leave the cooking to the chef.
Expenses
The cost was 1550 INR per person for a night. It's pretty cheap for an experience like this.
How to reach Chakrata
Self-Driving - It's approximately 300 KM from Noida and will take 6-7 hours of driving with a couple of breaks. The road from Dehradun to Chakrata is under construction so avoid driving in the night and drive with caution in a day time.
Bus Service - Direct buses are available from Delhi to Dehradun and from there you can take local transport such as cab or bus.
Airport - The nearest airport is in Dehradun, Ex Delhi fare is 1200 INR with a travel time of 1hr.
Train - The nearest railway station is Dehradun. Travel time 5 - 10 hrs depending on the train you pick and fare would range from 300 to 500 INR one way.
For Bookings - 7830767373/9656161621/7830708042