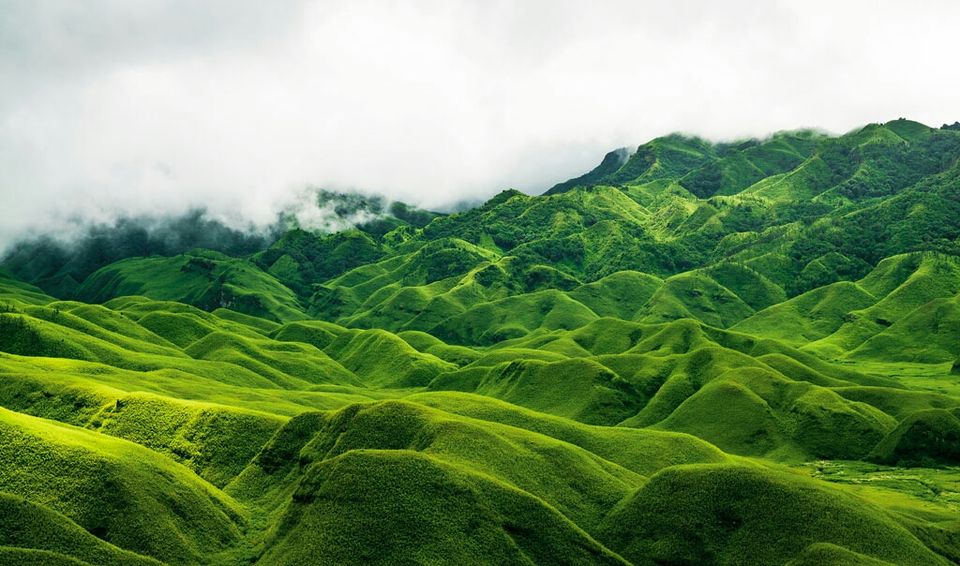 'Trekking' , the word sounds adventurous and exciting isn't it? That's how I felt when I heard this word . But little did I know about the difficulties I would face during it but the releif after reaching the destination and the view was worth all the difficulties.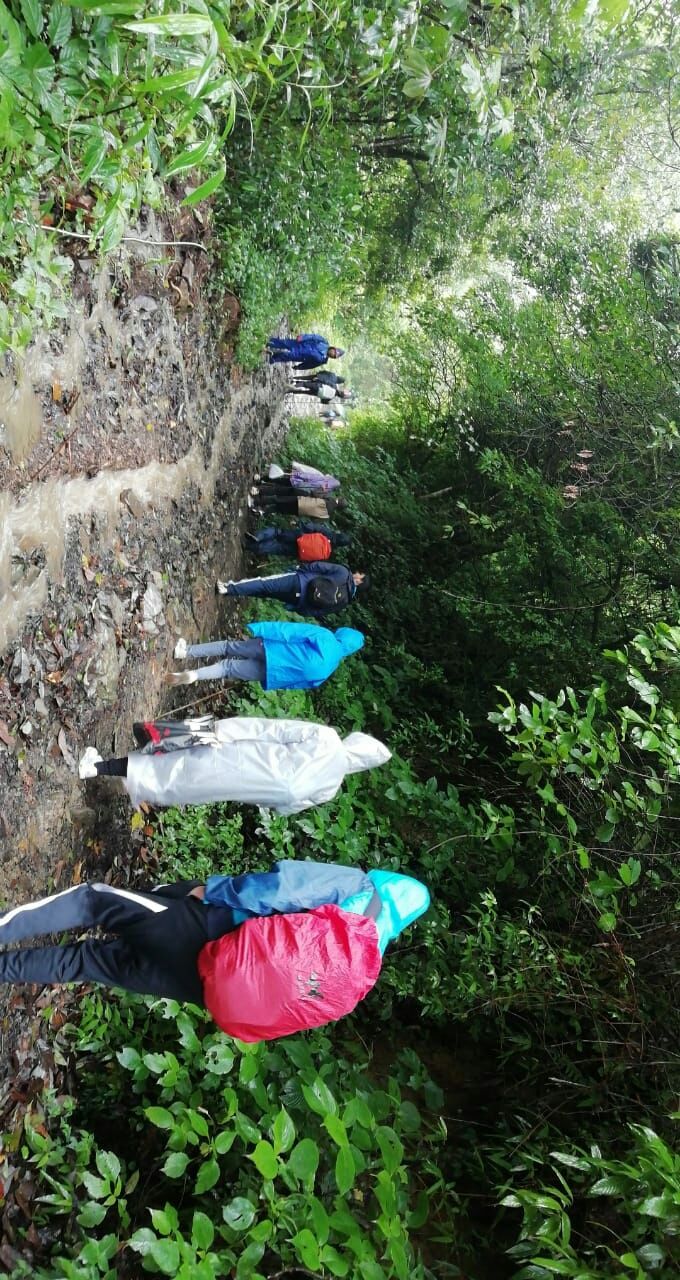 Ok well this was my 1st trekking ever , I started my trekking with my group of friends, we all got together through a travel agency and we started our Journey from Guwahati to Dimapur in Nagaland from there we went to Kohima and stayed there for a Night and the next day, it was our trekking day to the Beautiful Dzukou Valley.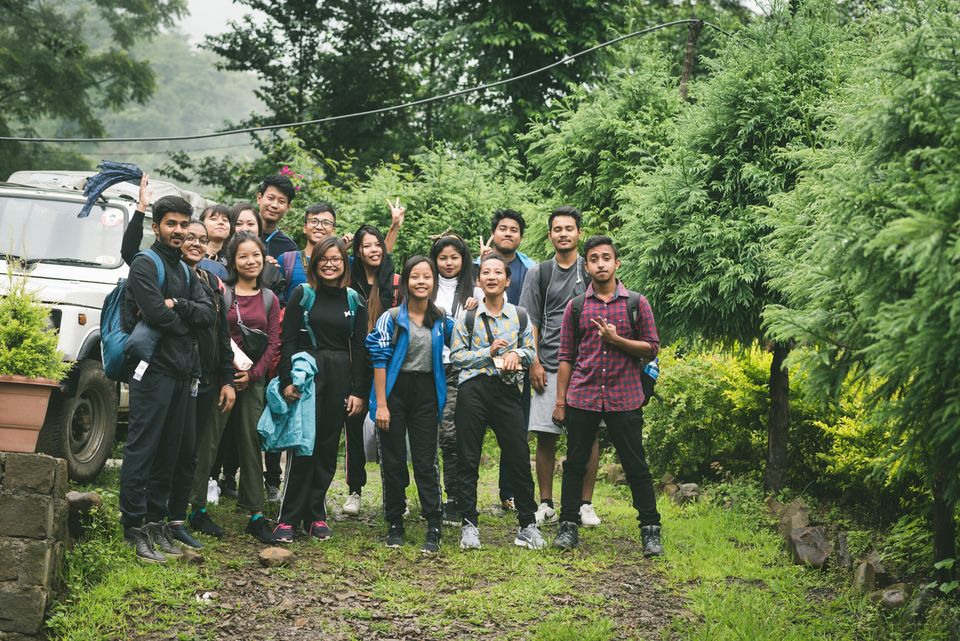 The 1st part of our trekking was little exhausting because all we had to do was climb stairs and there was no legit path just we climbed stairs after stairs and it was raining while we were trekking so the rain made it little difficult to climb but all the members in our group was motivating so they made it easy to go on and on and we finally reached the 1st part and we all were so happy, it took two an half hours to reach till there.We rested for 10 -15 mins and ate something and got ready to start the next part.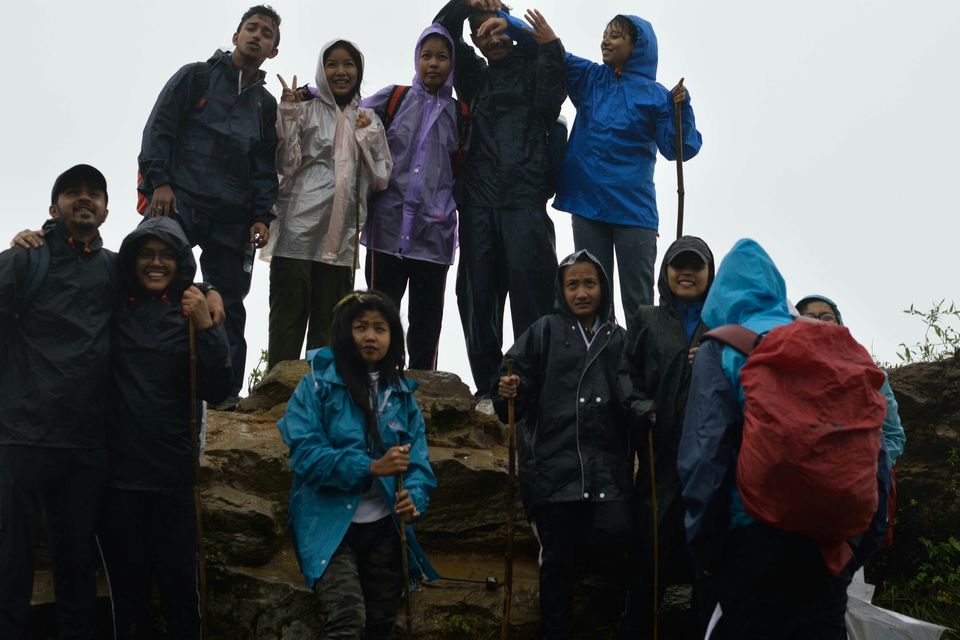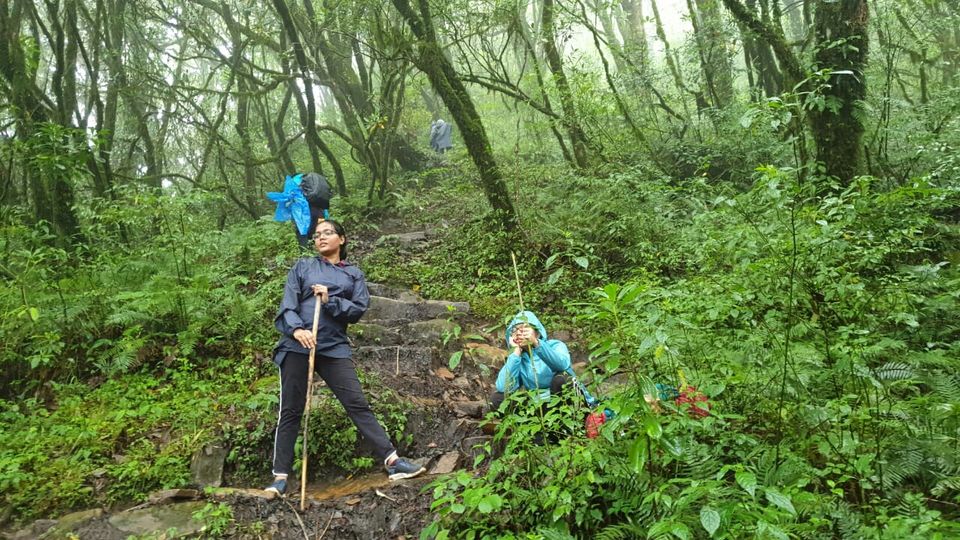 2nd part of our trekking ,well before I start to tell about my experience about the 2nd part let me tell you that this was the last point of calling your beloved one ,this was the only point where you would have your network after this point there is not a single stick of your network. So,I thought the path was not so long after our 1st part but I came to know we have to walk for 3 hours again Ouch! But the path for the second part was fine as it was straight path but still there were moments were we needed help though the path was straight but it still had some difficulties because it was a path through the mountains so we went on and on helping each other crossing the difficulties but most of the problems we were facing during our 2nd part of our trek was due to the rain ,otherwise in other days this path was less difficult for trekking.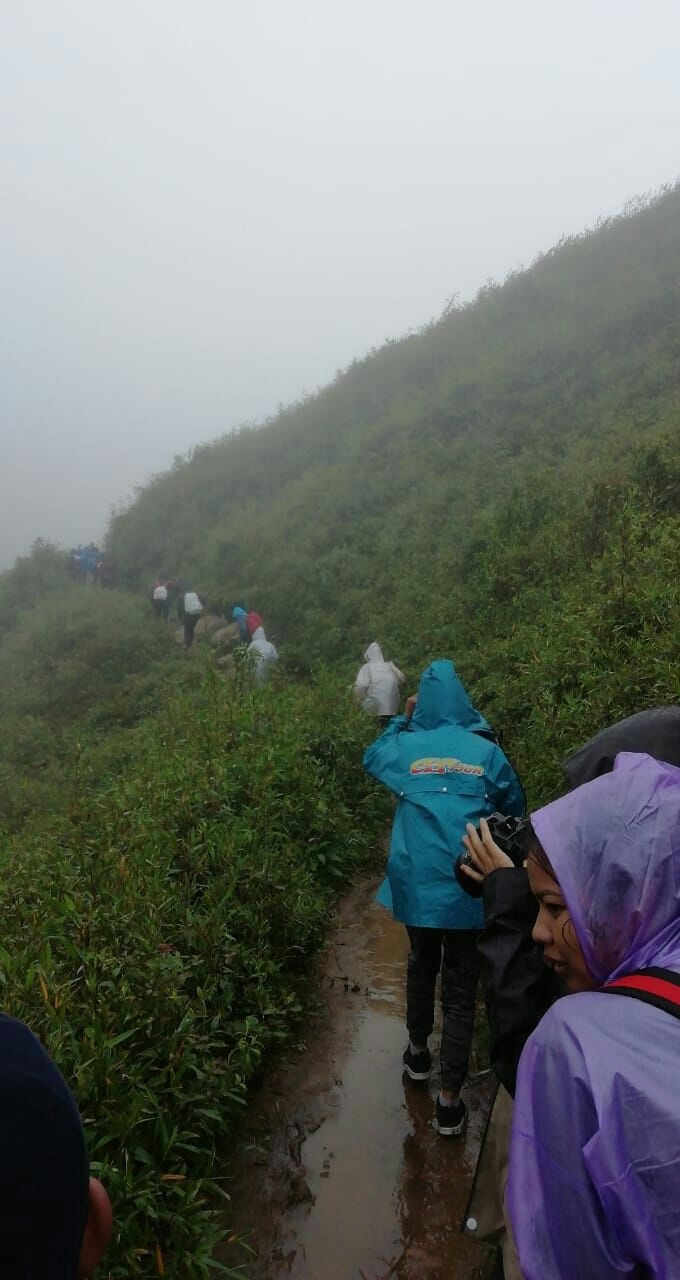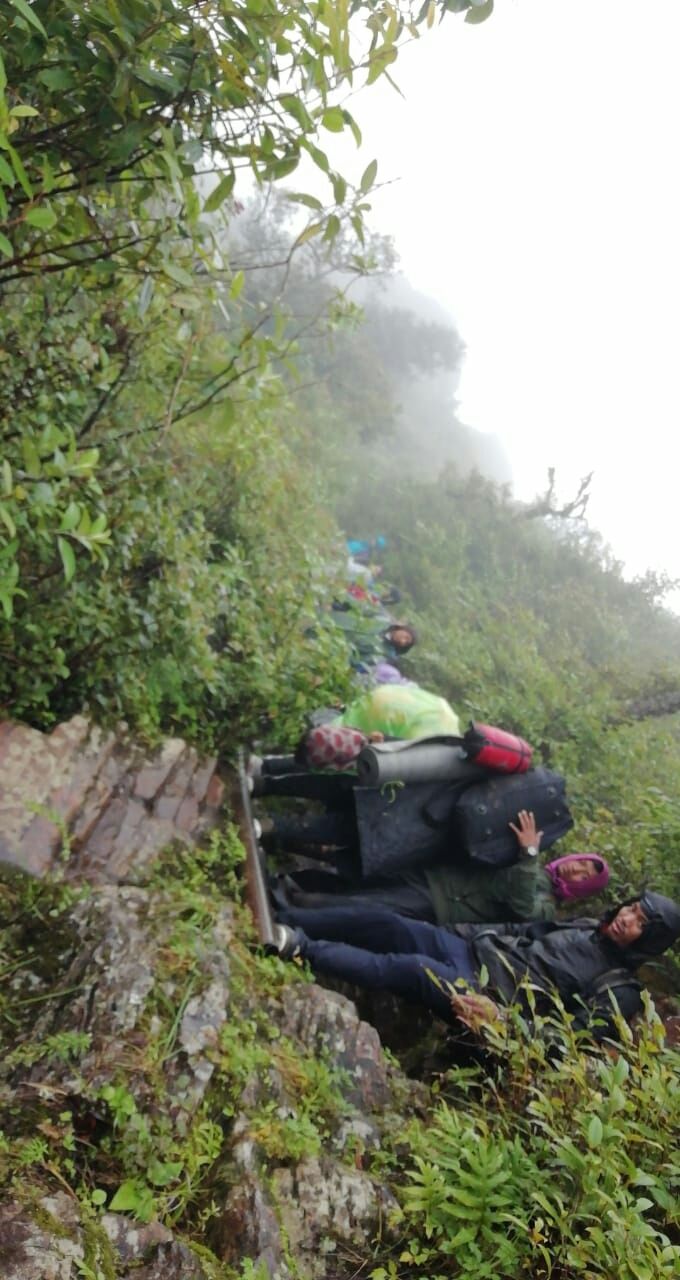 The path wasn't easy for us to walk it was slippery and muddy all our shoes were covered up with mud and the mud was inside our shoes which was making our feet cold and the little drops of rain on our way was making it colder and we met some people on our way they were coming back from the Valley I asked them ,how long we have to go?they said more way to go ,hearing this I was so exhausted and we all were so tired but still we keep going ....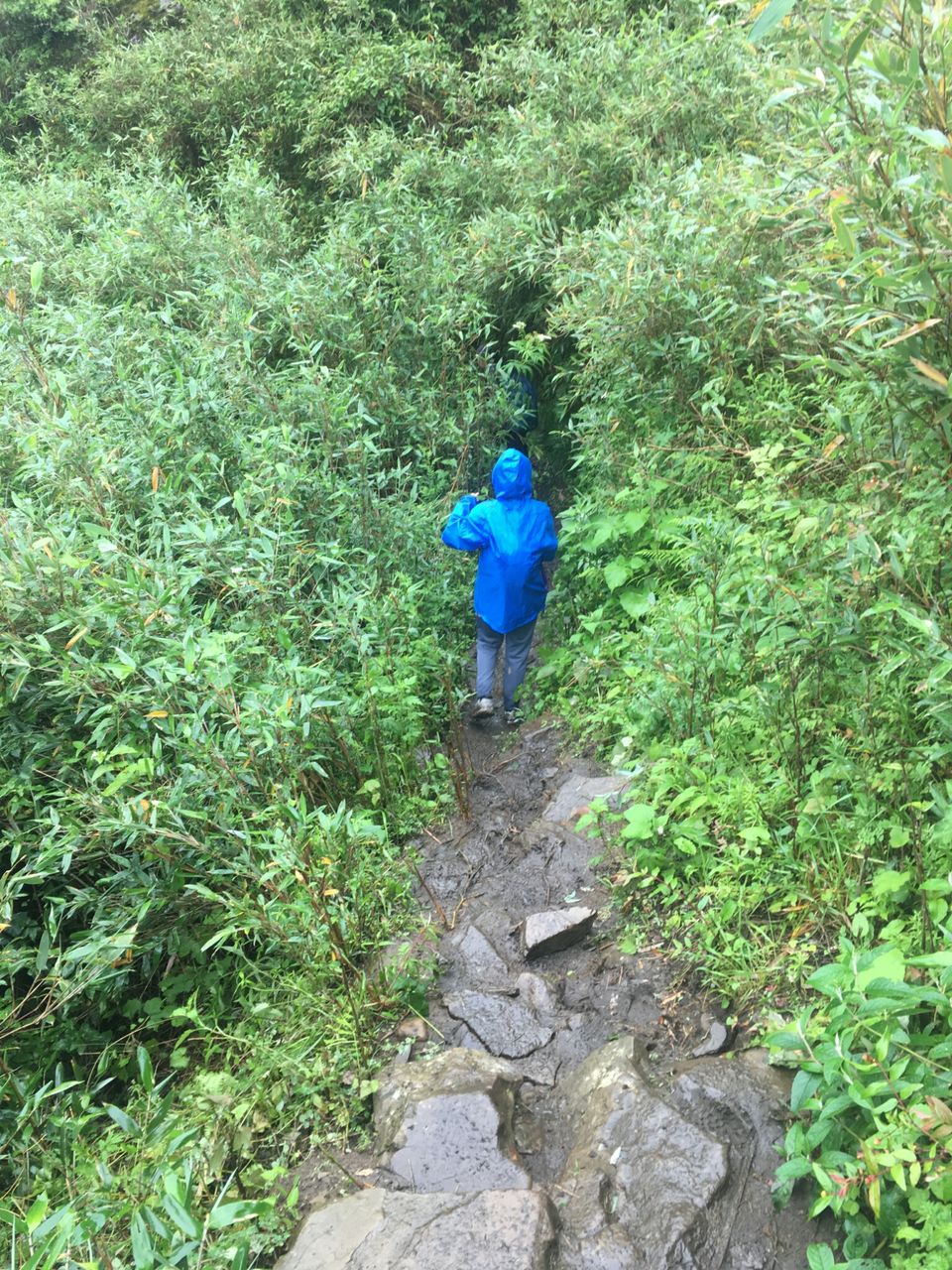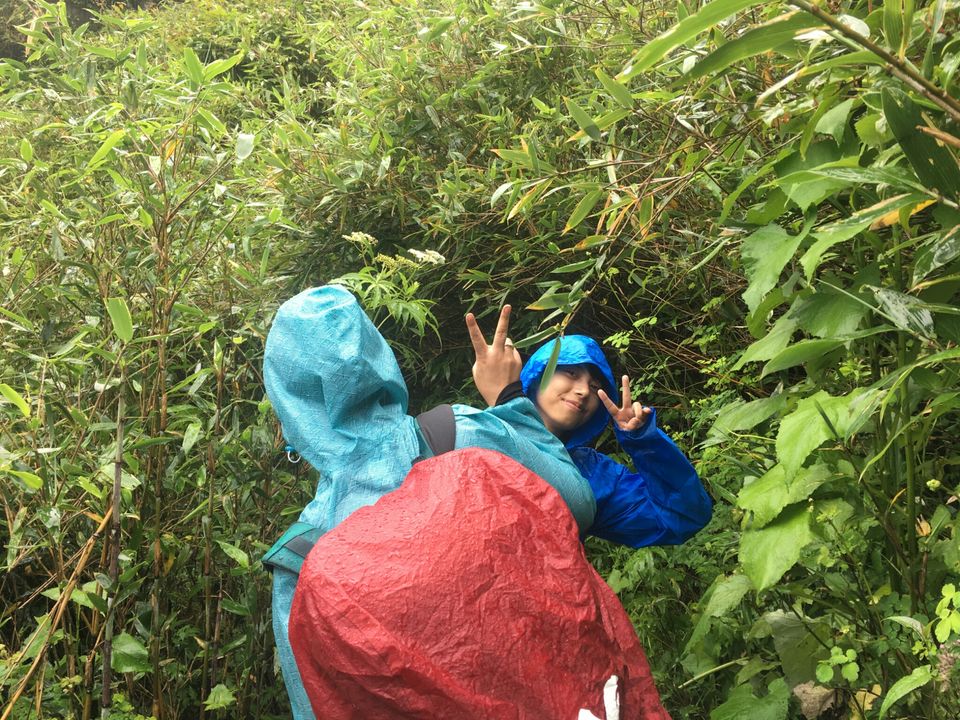 And finally from far away we started to see our Dorm and that was such a relief but still we have to cross 2 more moutain to reach till there and after few hours of walking we finally saw the entry gate and our dorms and Like I was on happy tears and I wanted to shout ,I can't express the feeling what I felt at that moment. And its your choice whether you want to stay in camp or dorms . We choosed dorms as it was raining outside.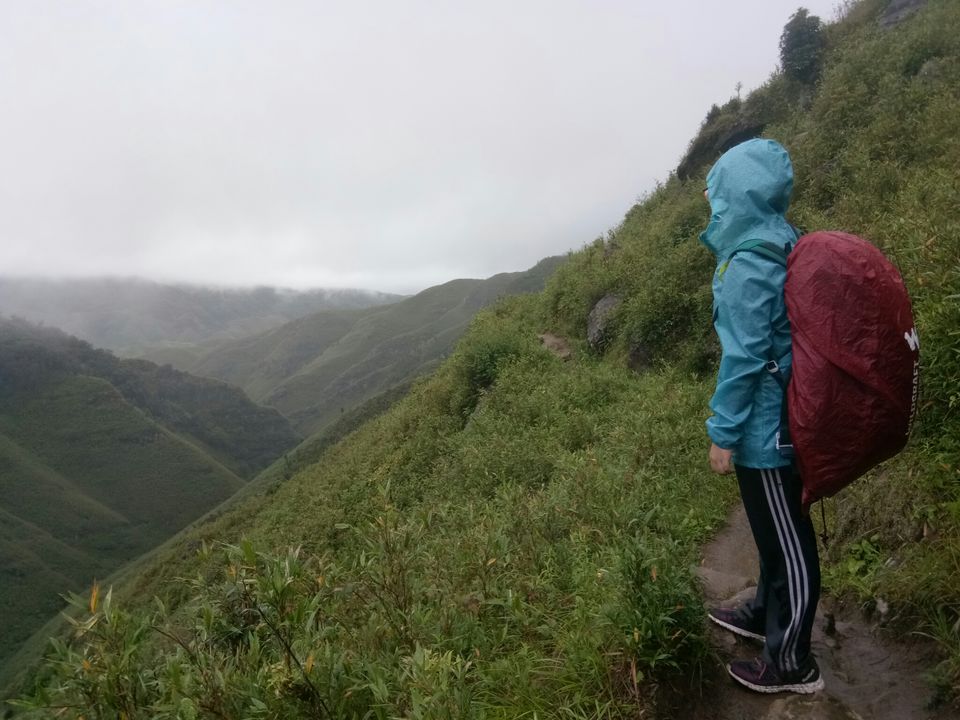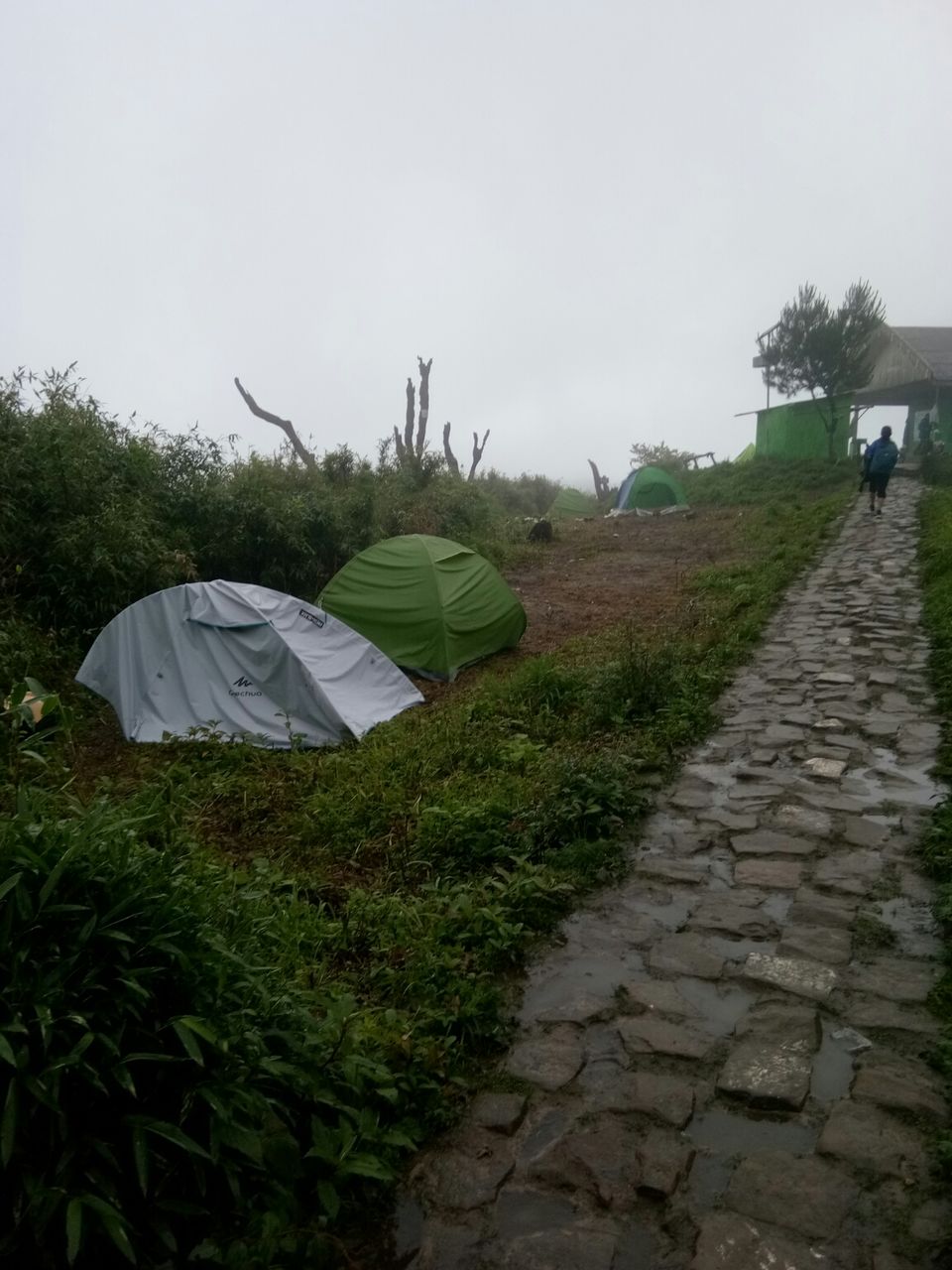 Spending the night at Dzukou was fun,cozy along with my group and it was thrilling cold , we all were so tired and our legs and shoulders were paining we all helped each other by spraying pain reliefing spray and giving each other little massage and we couldn't think of taking out our feet outside our sleeping bags it was so cold. And suddenly our group members started to play 'Antakshri' and played lots of games that distracted us from the pain and the cold night and this was the night that we all strangers became friends because we all didnt knew each other at first and it was little awkward because we all met through a travel agency but we got along with each other so perfectly that I can say that they were the best kind of people to travel with, the best company I could ask for,our night was done and we all slept .But suddenly I woke up and felt like something passed through my legs and I saw a 'Rat' jumping through me and from that moment I couldn't sleep and thats how my night went and slowly and slowly light started to enter our room and finally it was morning. We all got freshen up and ate something and got ready for the day.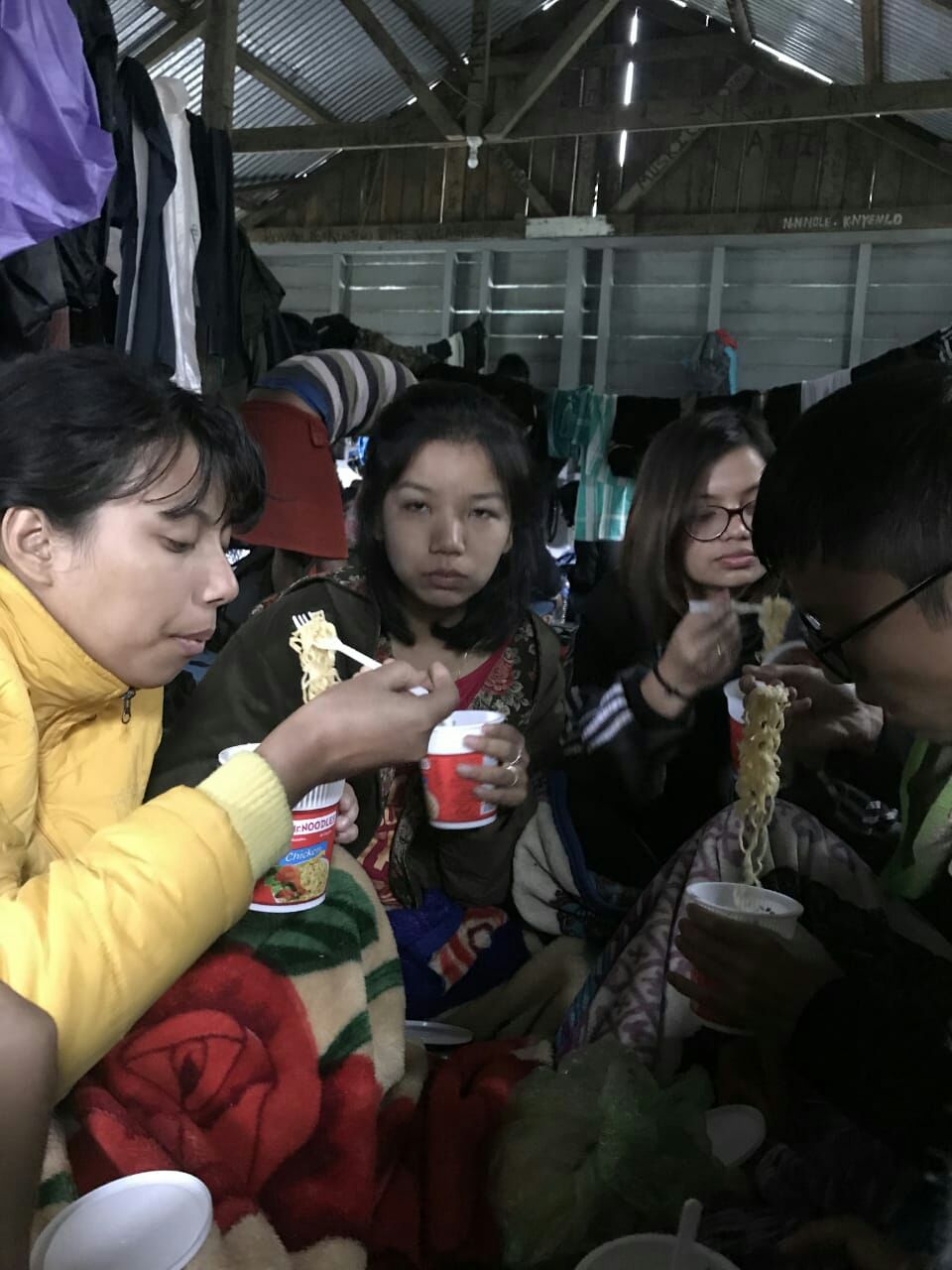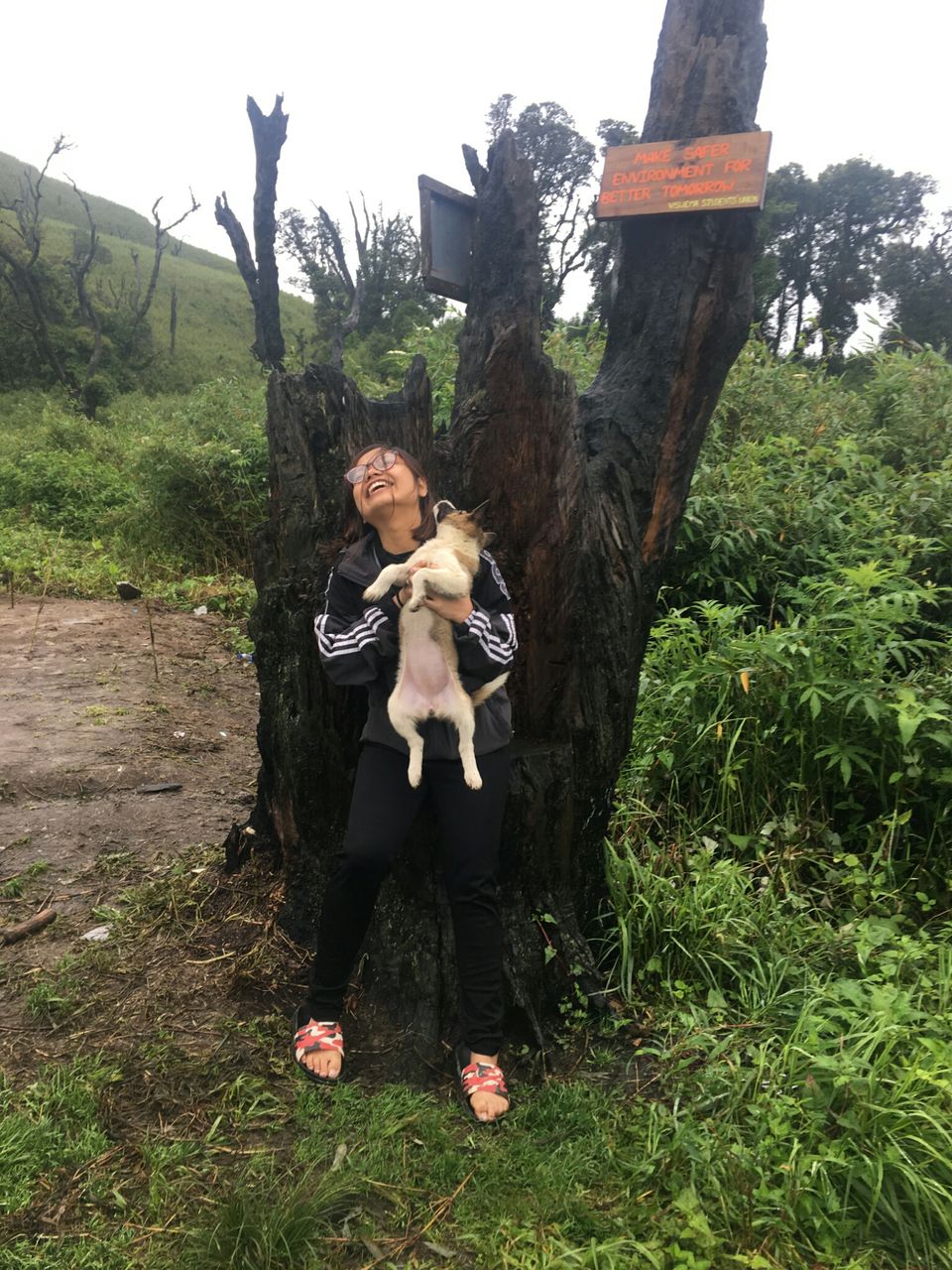 We all got ready in the morning to explore the valley and got to know that we have to walk another 40 mins to Explore and make it to the main Valley of Dzukou. Yaa it is difficult to come this long way but trust me it was worth it. No camera or videos of this valley can describe you the real beauty of this beautiful valley.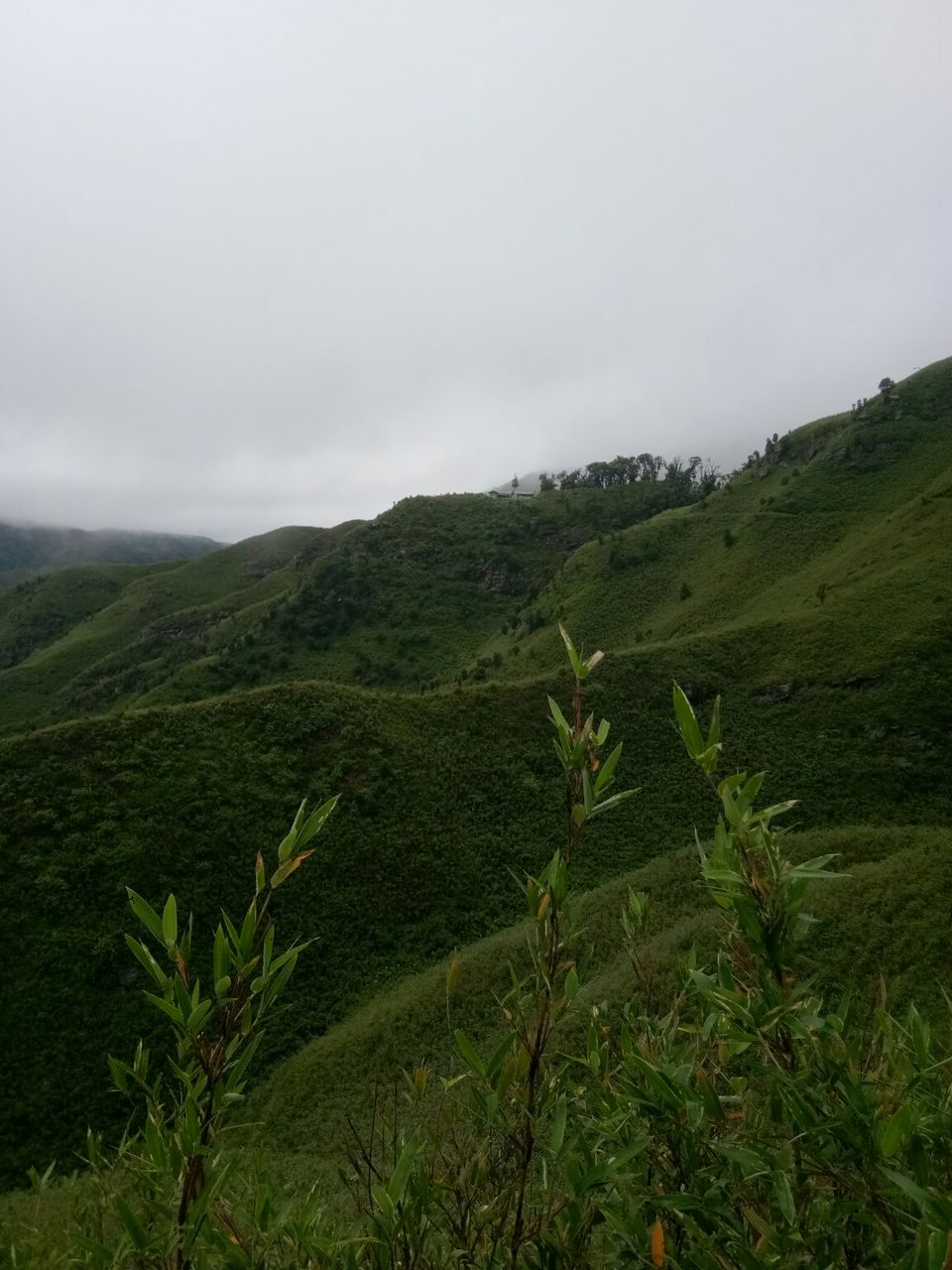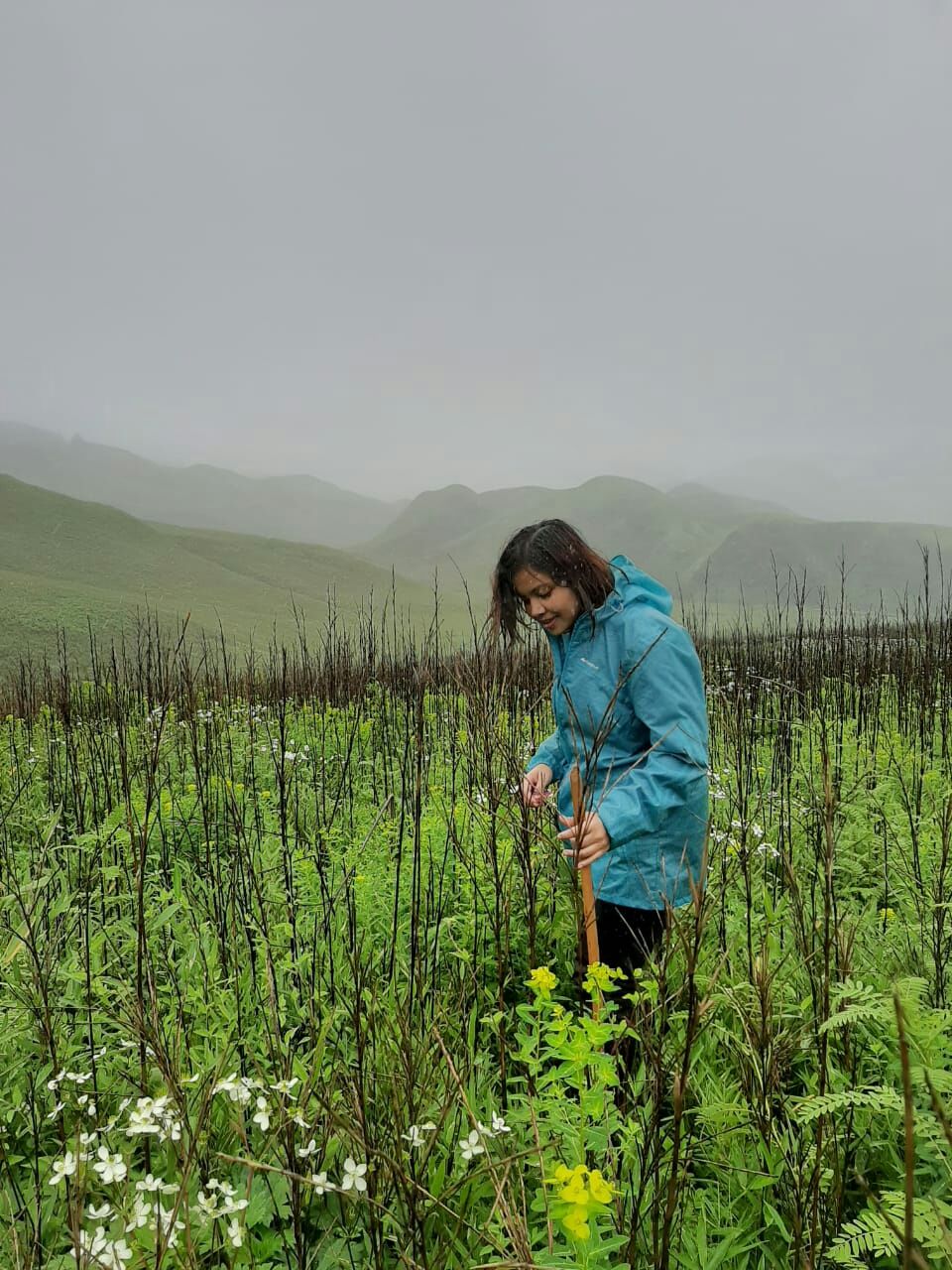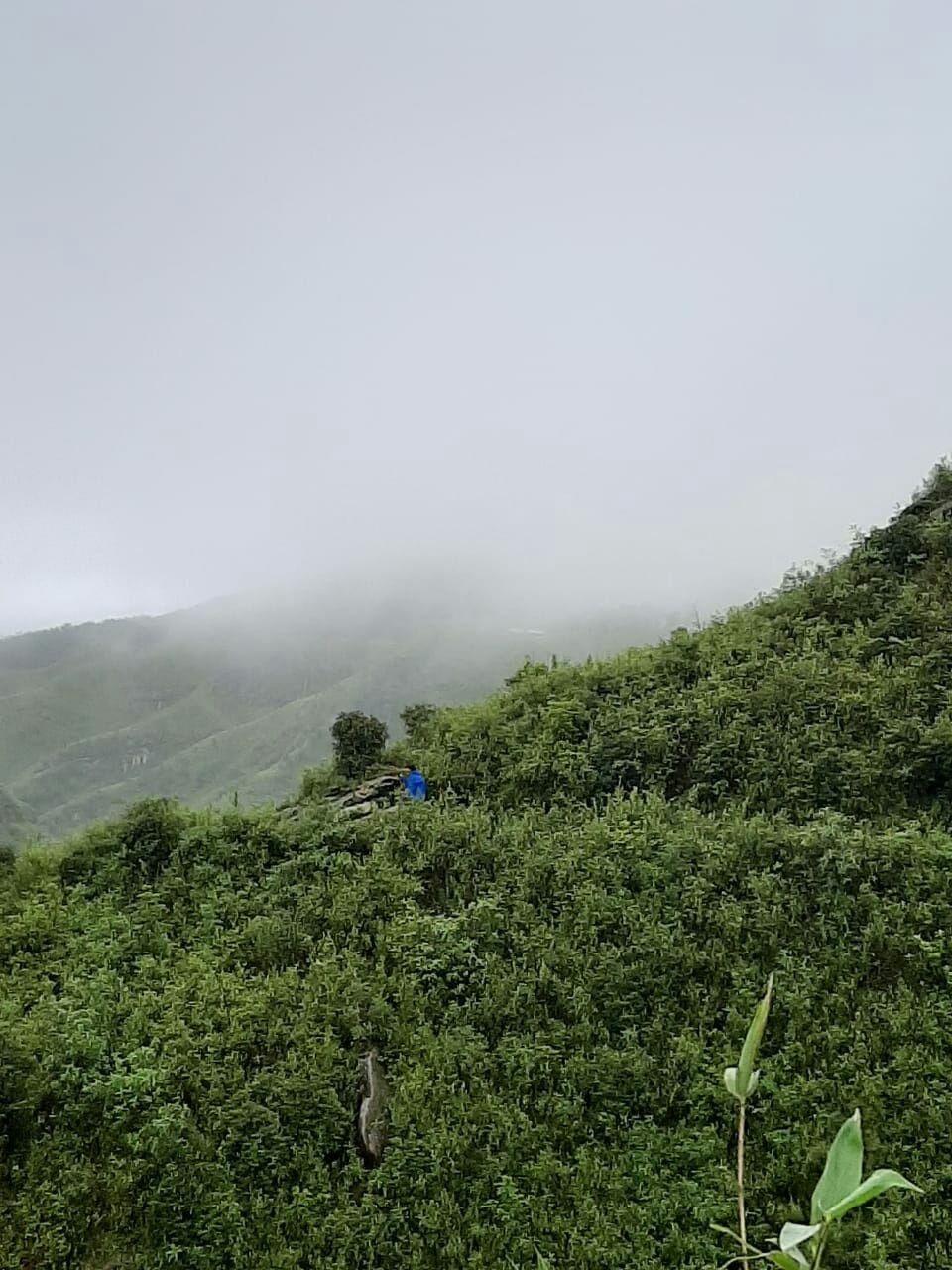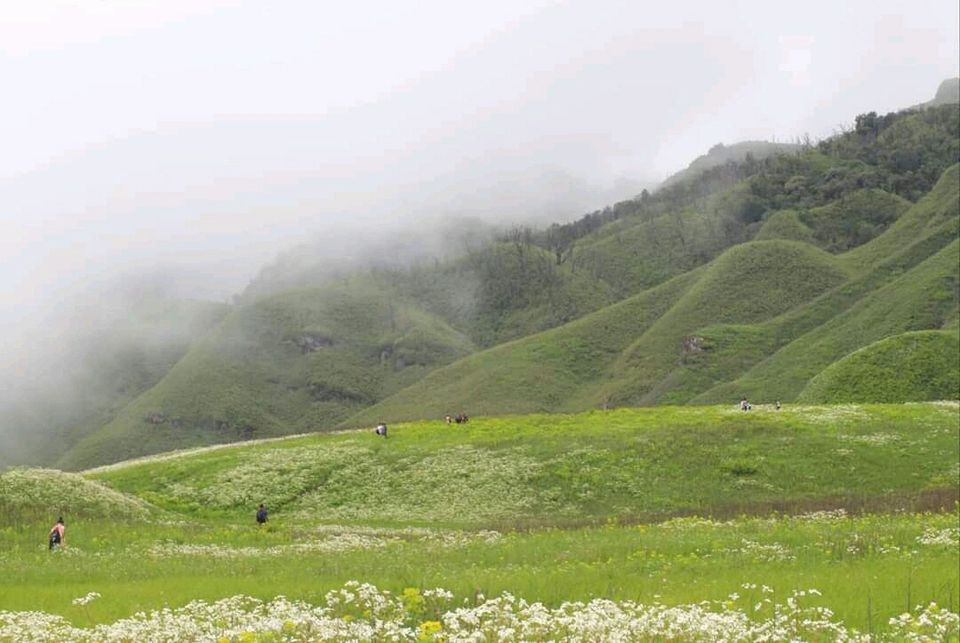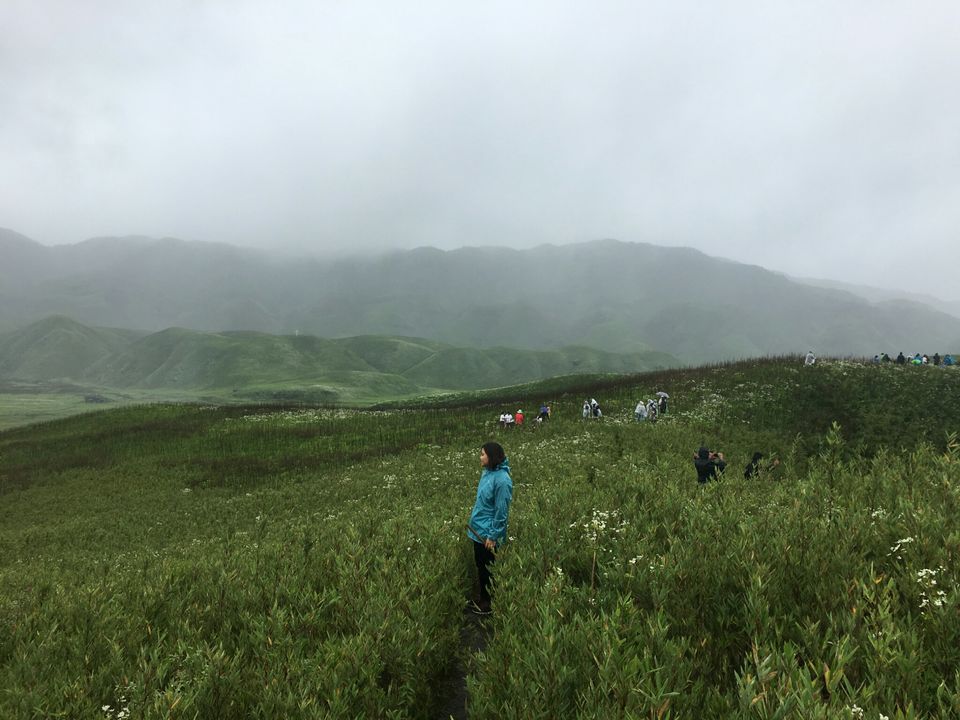 Do you know this beautiful valley dzukou also translate dead souls it is because they couldn't harvest in the mountains of Dzukou they say it has beauty but it is dull and soul less. The local also says that if you are lucky then you will surely encounter white elephant out there but till now only few people had witnessed it. The beauty of this valley can't be explained you should really go there and see the beauty by yourself . This trekking was little difficult but all the difficulties was worth it and leaded us a way to a enchanting valley.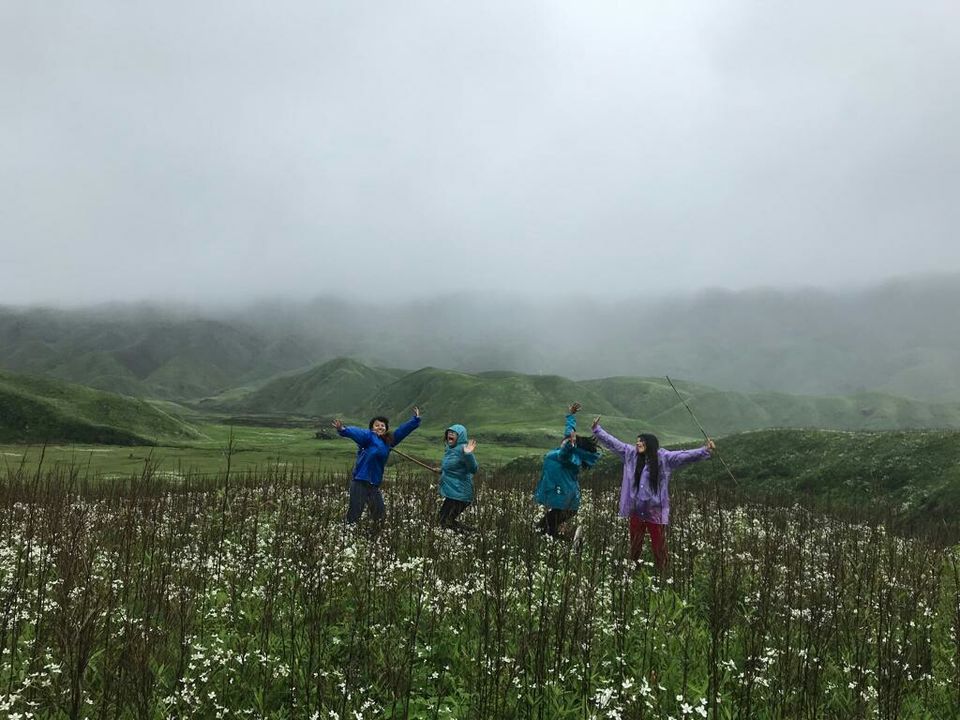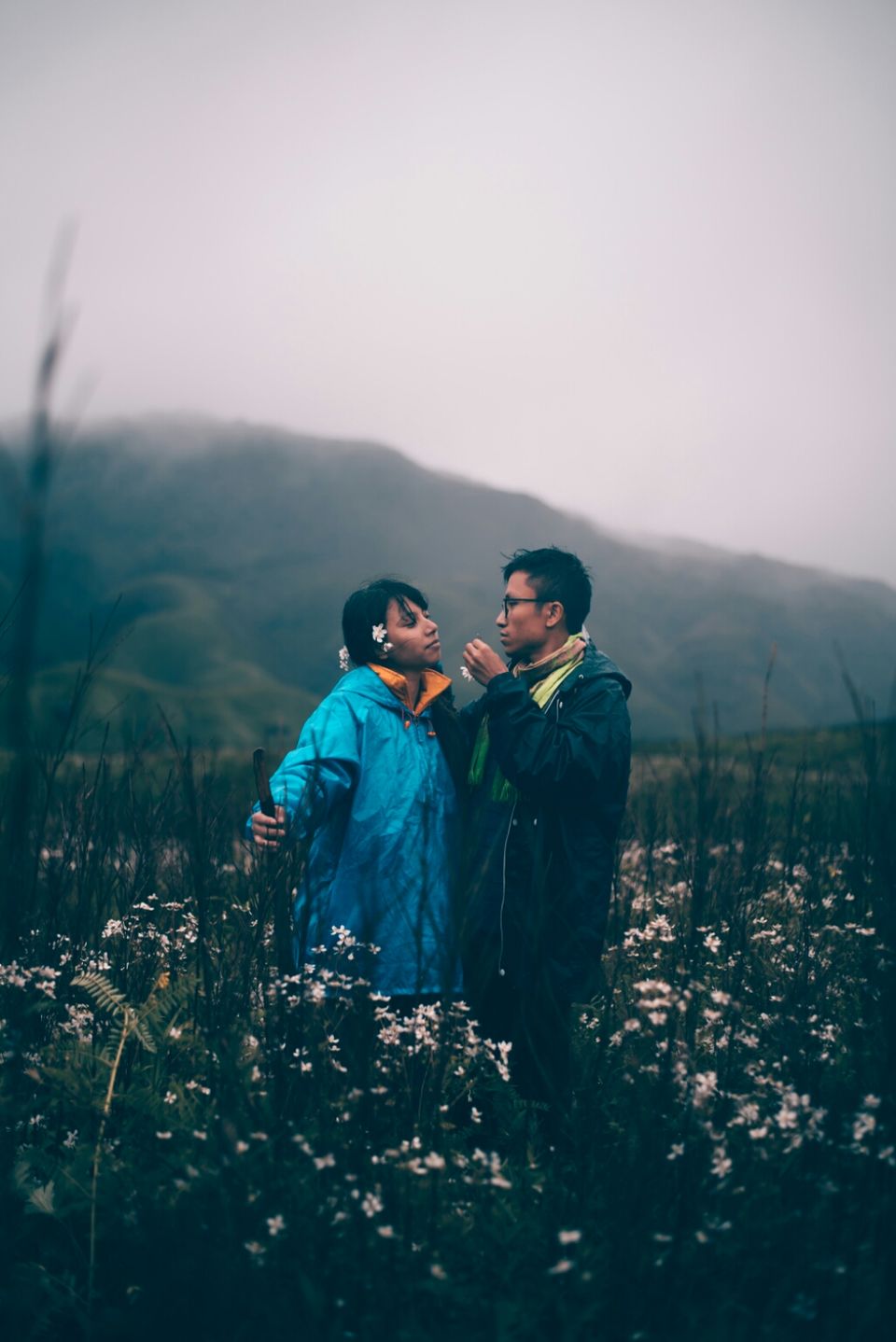 The beauty of this valley can't be explained you should really go there and see the beauty by yourself . This trekking was little difficult but all the difficulties was worth it and leaded us a way to a enchanting valley.