Hola Friends,
I feel like writing another post and this time again, let me post some of the untouched and offbeat mountains in South of India. This time I was going crazy with all the mundane stuff happening around and I badly wanted to escape the city life. Okay, the voice in my mind was crying "Come on... pack you bags to Kolli Hills, Tamil Nadu, India".
This time I had to be extra careful and plan everything in advance. (I was travelling with my wife and I don't want any embarrassments :P). We took a car and started from Erode, Tamil Nadu and then headed straight to Kolli hills, which is in the Namakkal District of Tamil Nadu.
It was a straight 2 hour journey. The roads were beautiful and to be very frank , I never expected the roads to be good, and as always I was pleasantly proven wrong. It was hot and humid throughout our journey till the base and I was very much skeptical whether I chose the right time to visit.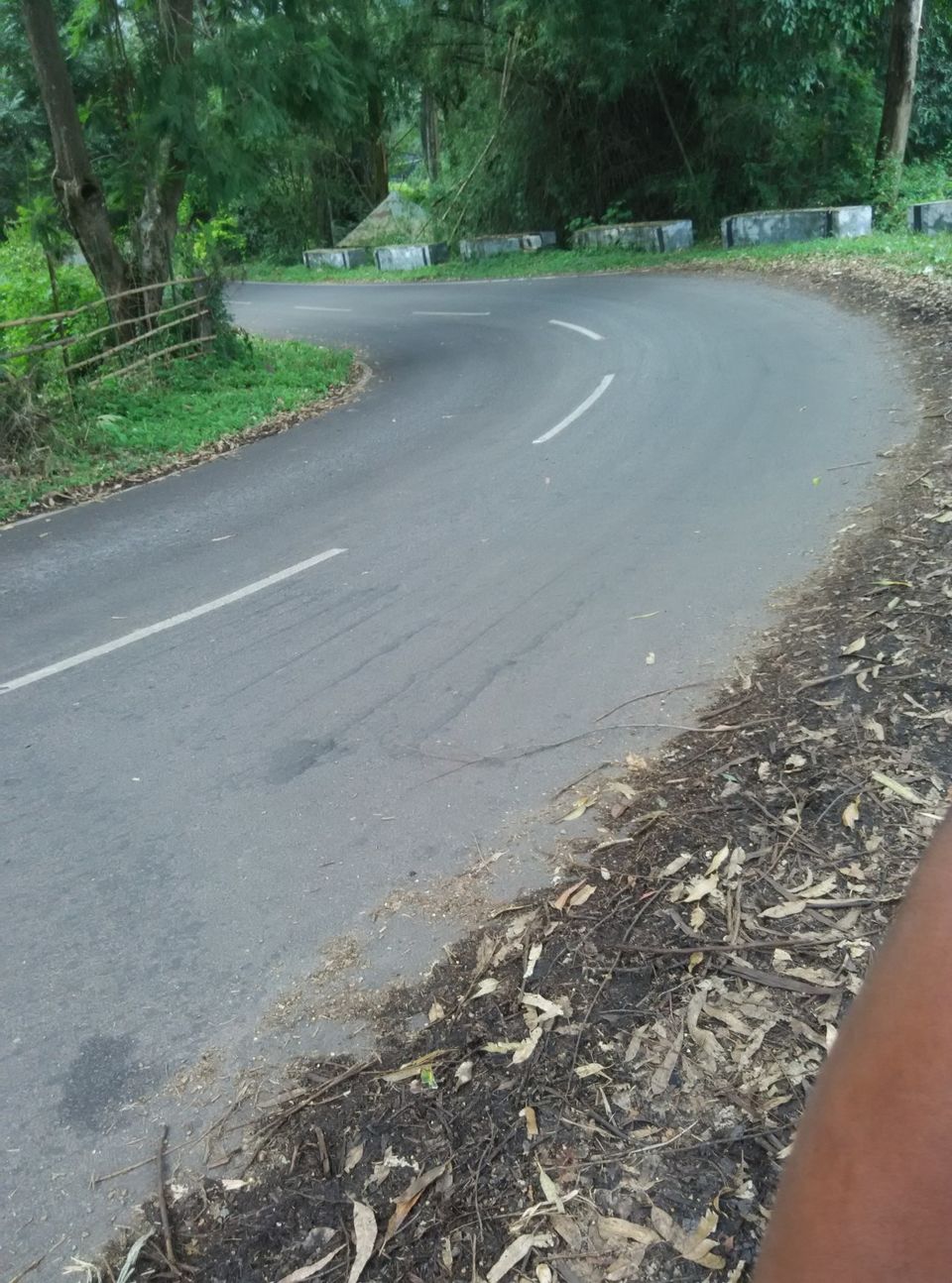 As soon as I came to the base of the hills, the entire scene changed. This is the best thing I like about the mountains. The scenario and the climate changes dramatically every second that we would be in total awe, how unpredictable the weather is. It became cold by every passing minute and yes the calm and soothing wind offered me bliss and the much needed therapy.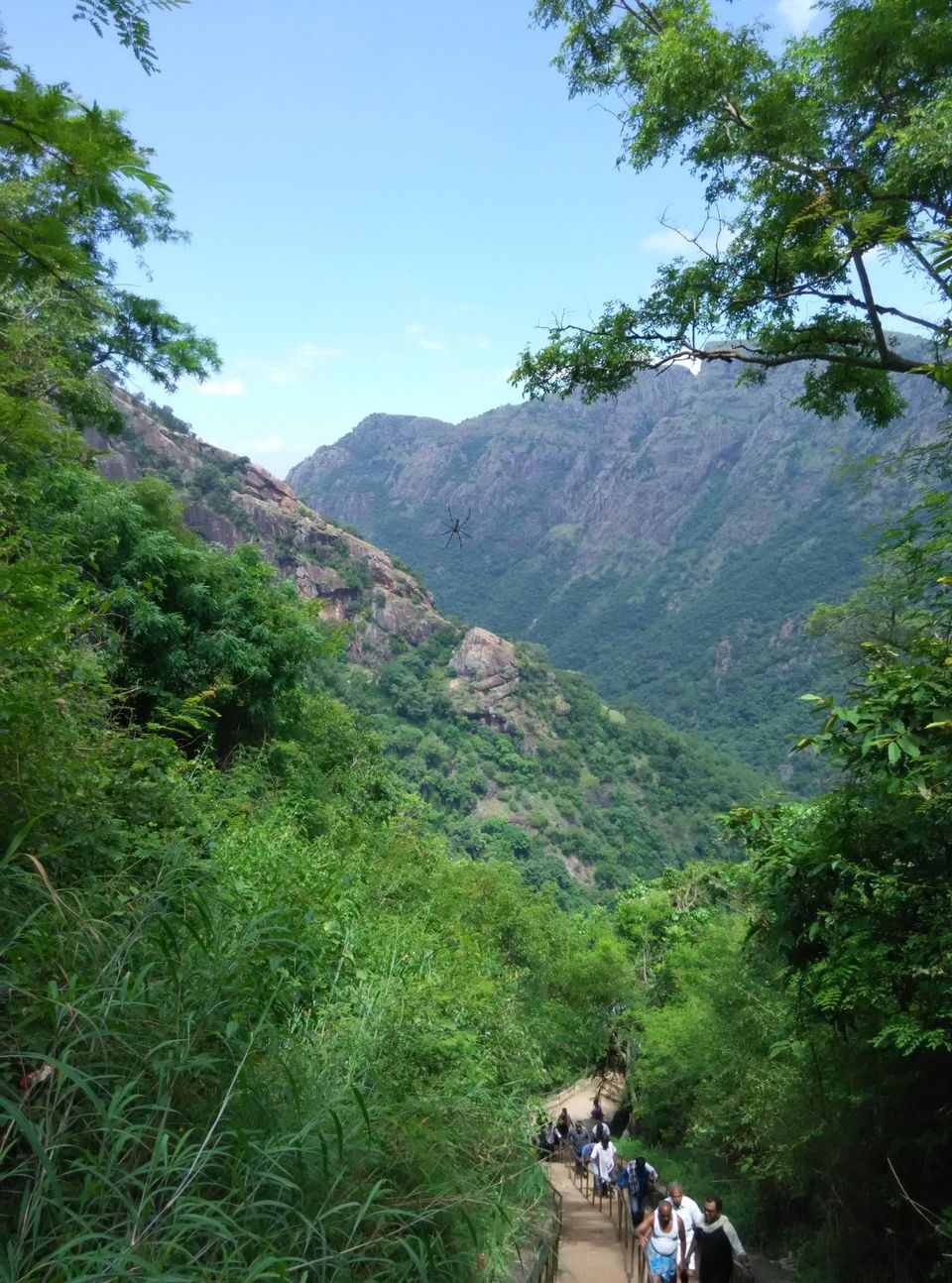 The untouched mountains, serene atmosphere and the chirping of the birds makes this place an ideal spot. It was cold and windy and we could hear every bit of the wild. All these animals were secretly asking us (more of threatening us) on how on earth could you possibly enter our limits.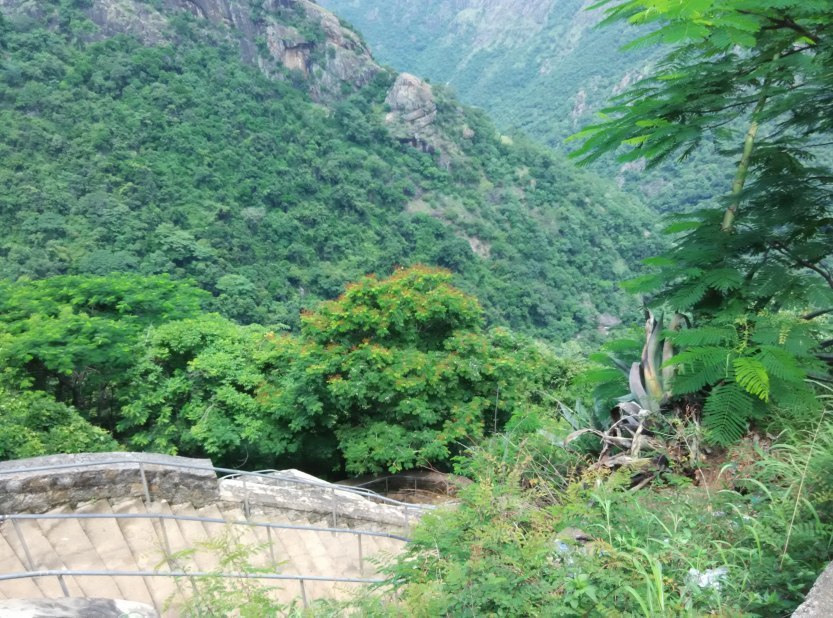 We reached Masila Falls by morning and had a nice bath over there. The water was so refreshing and was loaded with herbals. It is said that this hill is home to some of the very rare herbal and medicinal plants which are used as Siddha medicines.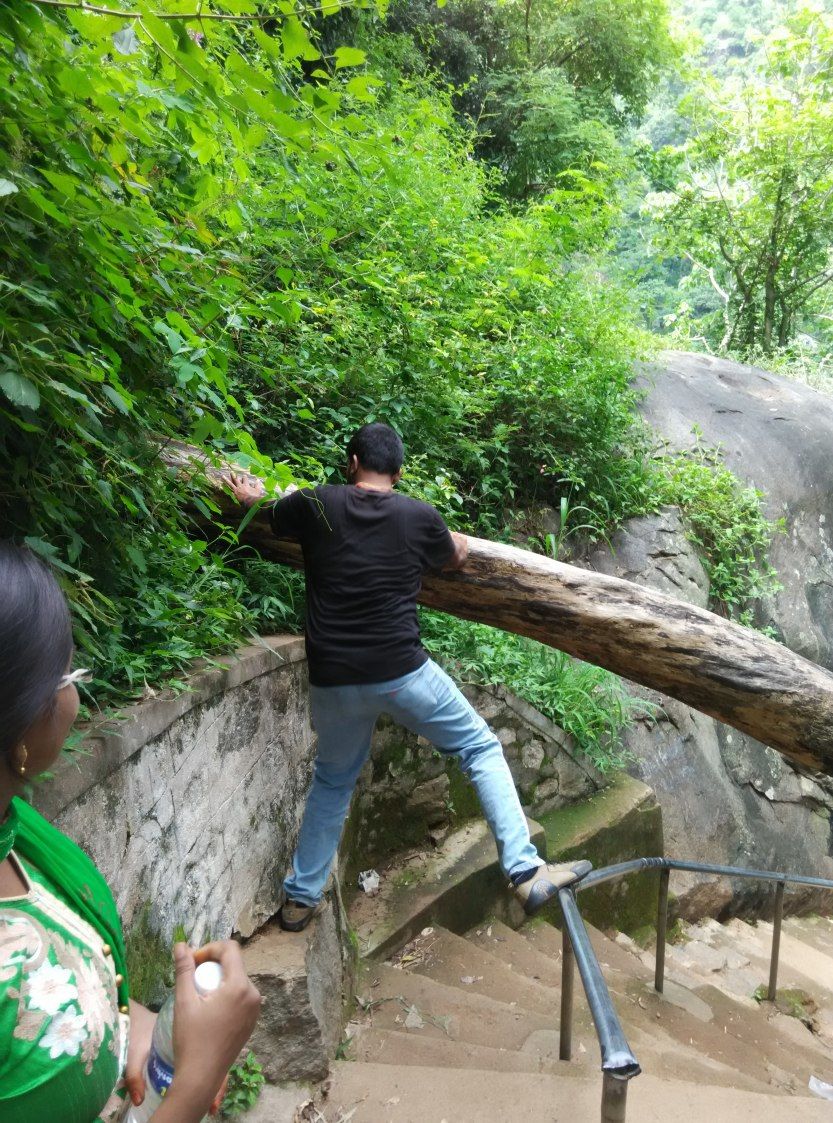 We reached Semmedu and 2 km from there and bang we could see the beautiful temple for Lord Shiva. Shiva is called as Arapaleeshwarar (here with his local name). I am no historian in any case, but still with my little sense of mind, I dated this temple could very easily be centuries old. As I searched some history, I understood that this temple was built in the 1st century A.D by a king named Valvin Ori. The Valvil Ori festival and the spring festivals are also known to draw huge crowds to the temple.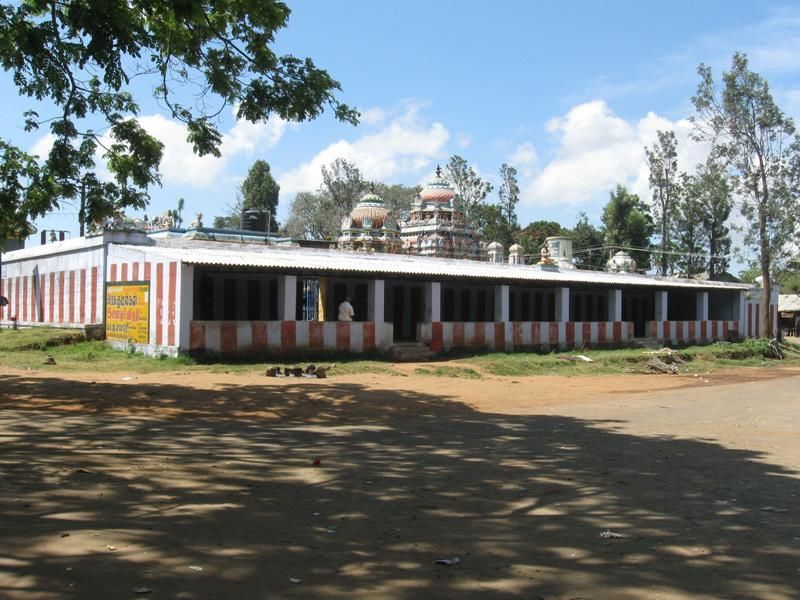 We offered some prayers and continued our journey to Agaya Gangai waterfalls. We need to trek downhill for some 2 km to reach this falls. There are steps nearby this temple which leads us to Agaya Gangai Waterfalls. We started our steep and treacherous journey and with 20-30 minutes of walking, we reached this beautiful spot.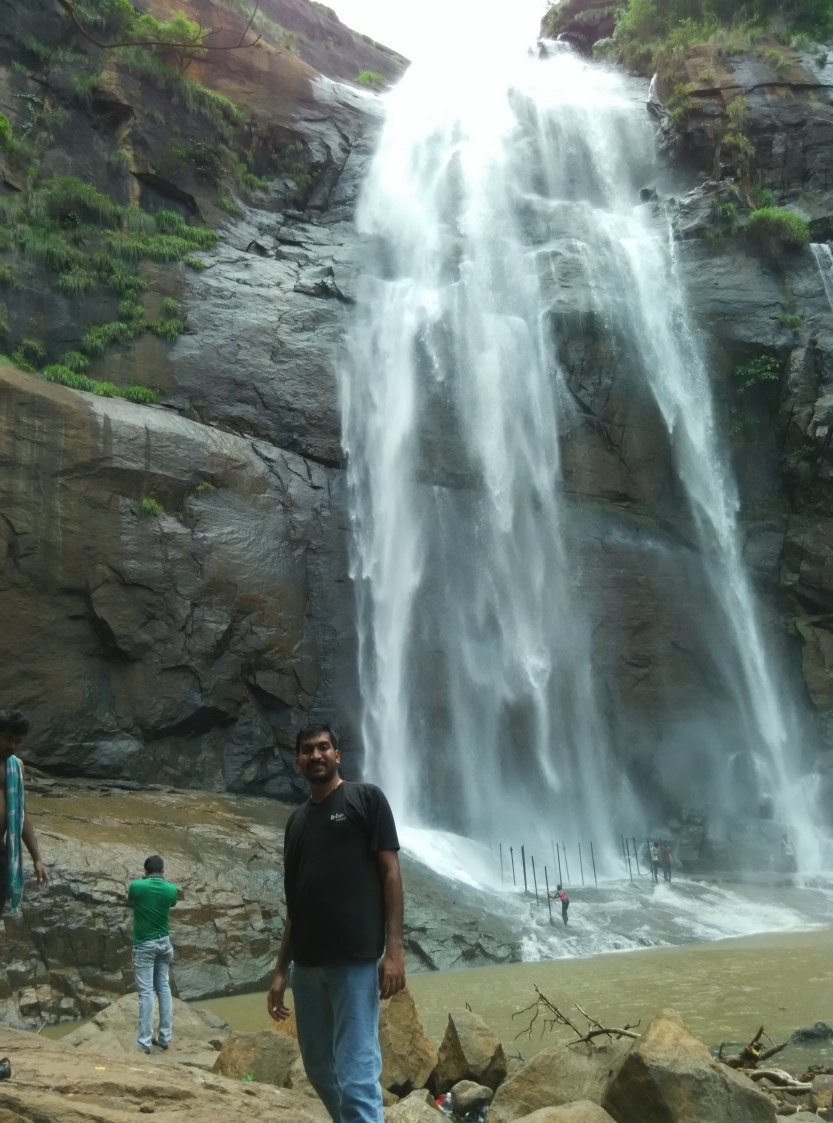 I mean, I could have never really believed that there could be such a beautiful spot, until I reached here. The view itself was breath taking and i was really gasping for my breath. I had a nice good bath , but the force of the water was very high. The rails were put for a reason and i clanged onto that so tightly like an terrified monkey waiting to fall from a tree.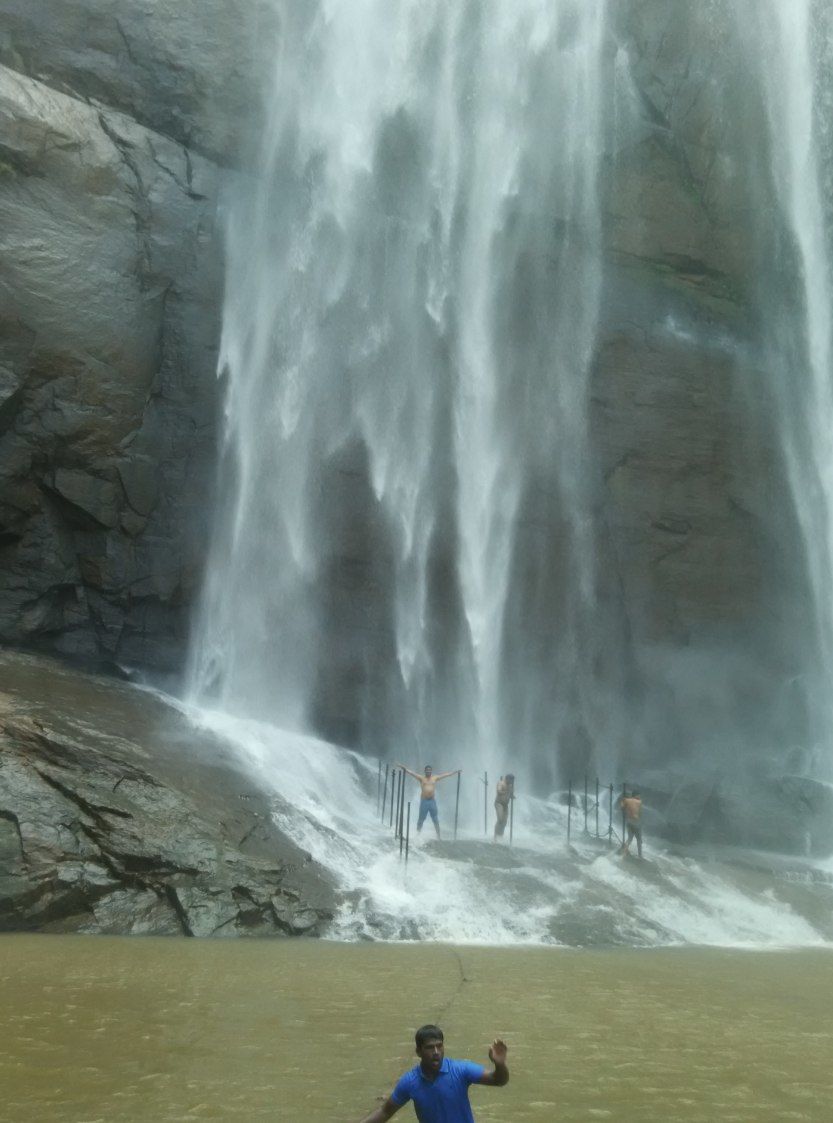 Then lies the bigger task - the most dreaded "uphill trek", at least for my better half. She was like constantly asking each 100 steps, as how much more.. She would have obviously sweared a lot that day and even wondered how nice it would be if an auto ride would somehow magically take us above.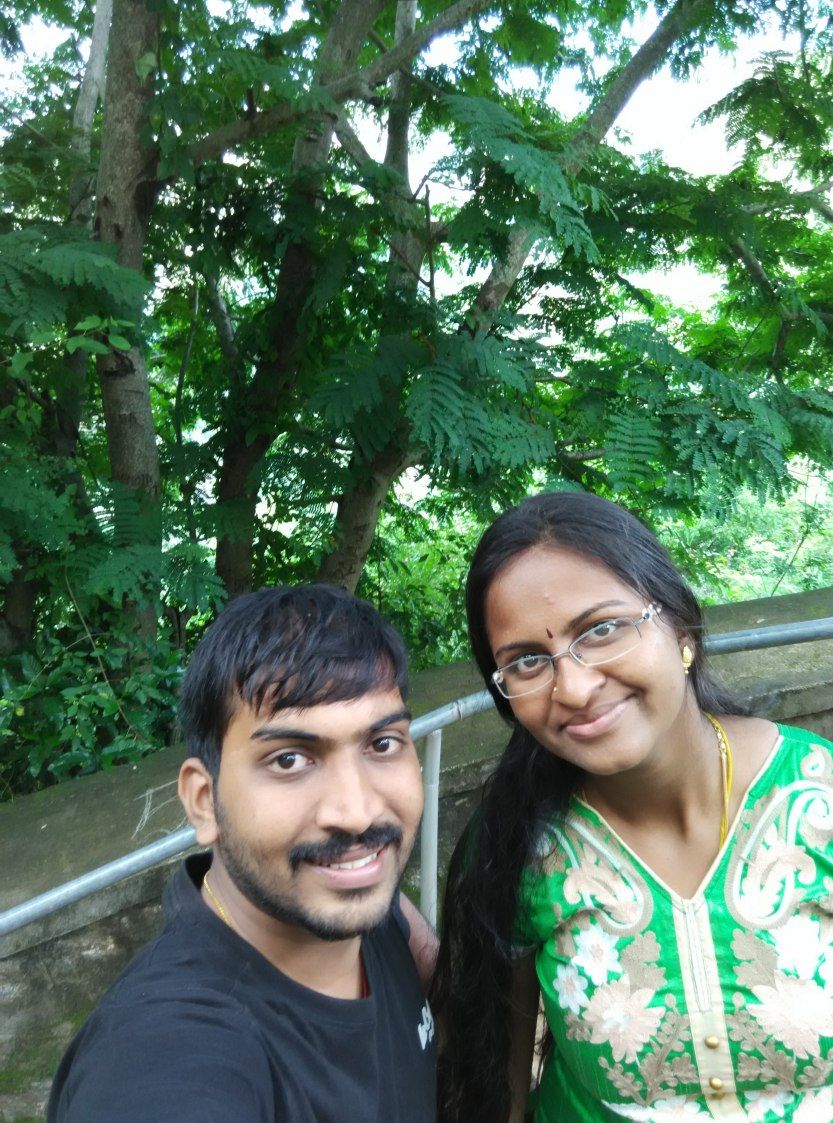 We reached the town that evening and we started shopping. There were flee markets all around Semmedu. We could see fresh jackfruits, pineapples, black pepper, spices and i gleefully loaded my bag with all of these. Being tired having travelled that entire day, we spent our night at a cozy resort and we decided to head back to the city the next day.
The entire trip was very fulfilling with unexpected surprises and loaded with happiness. I made a point that i will be back to this place very soon.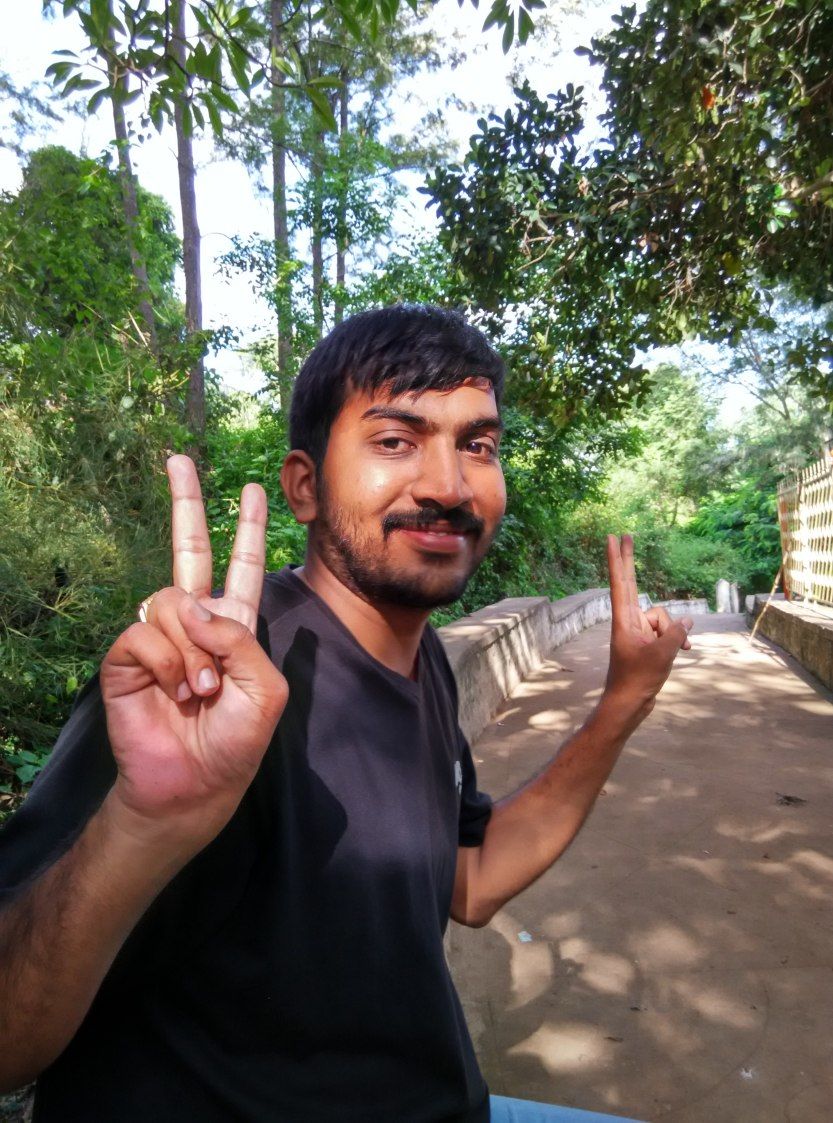 Some Useful Info –
Location - Kolli Hills, Namakkal District of Tamil Nadu, India.
Things to buy - Jackfruit, Honey, Pineapple, Black Pepper and Spices.
Temperature - Cold. (Max - 27 deg C and Min - 12 deg C)
Altitude - 1370 meter above sea level.
Places to Visit - Arapaleeshwarar Temple, Agaya Gangai Waterfalls, Seekupaarai View Point, Selur Nadu View Point, Masilla Aruvi, Boat House.
How to reach Kolli Hills - Kolli Hills is well connected by roads and rails. It is 360 kilometers from the metropolis of Chennai and 260 kilometers from the IT city of Bangalore. The nearest city is Salem.
Best Time to Visit - November to February.
See you all folks next time with my other blog, until then it's me signing off. Bye and have a wonderful day.
Cheers,
Wanderer.
Trip first published on Whispering Mountains