Kolli Hills was first mentioned to me by my Biker friend, who had planned a bike ride with his friends. Curious as usual, I googled about the Hills and the first image that Google threw up blew my mind.
Kolli Hills is a small hill station in the less explored Eastern Ghats, nearly 280 kms from Bangalore making it an ideal weekend getaway. This is a place where the journey is more exciting than the destination with 70 hairpin bends.....yes it is 70.... manoeuvring through them , gives the thrill.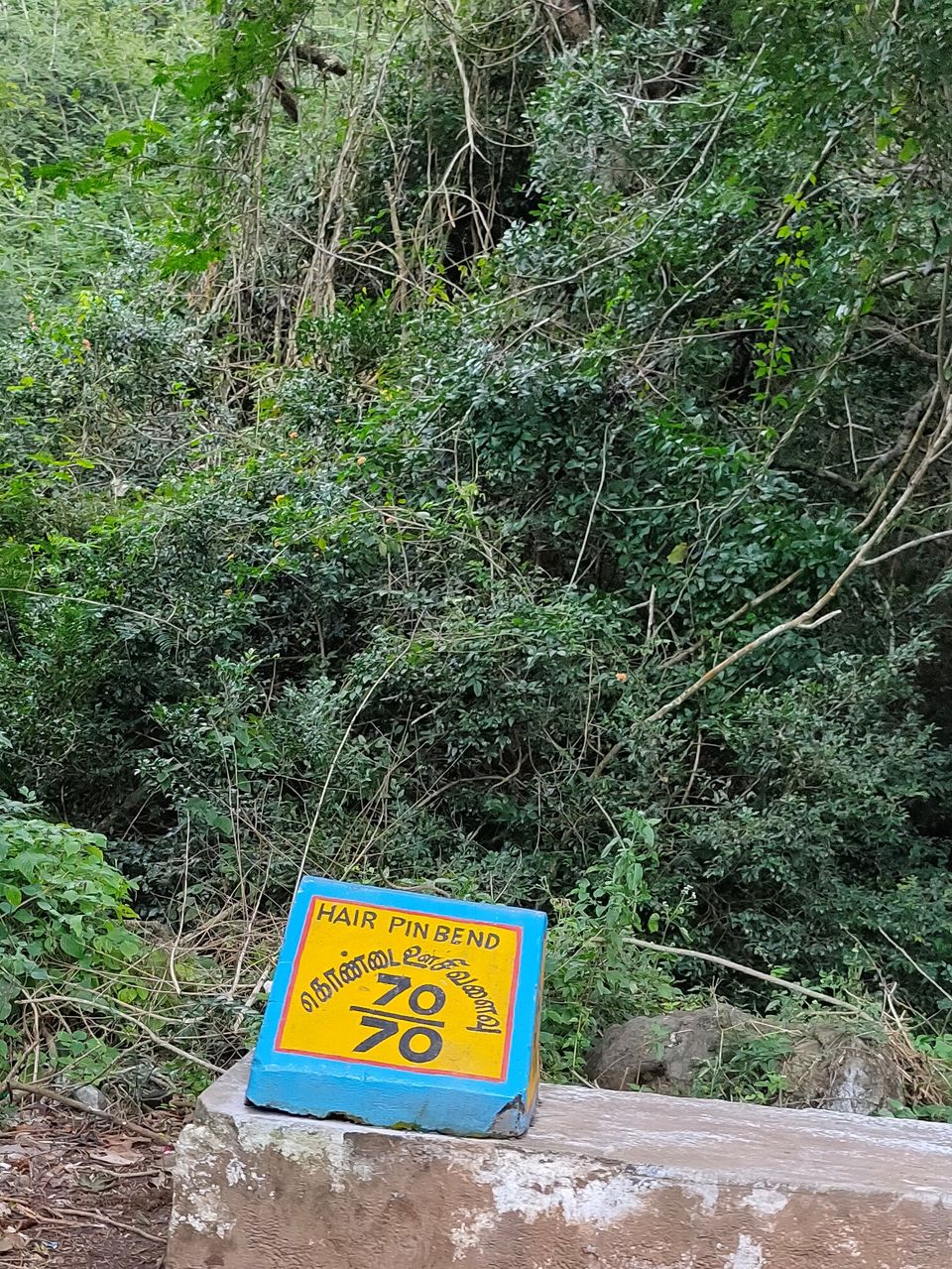 The intermittent drizzles, fog playing hide and seek, numerous monkeys on the way, views as you climb up, greenery all around makes the drive a memorable one. The 70 hairpin bends and excellent roads are enough to make 'born to drive' guys crazy....more so to the Bike riders...It is indeed a paradise for bikers.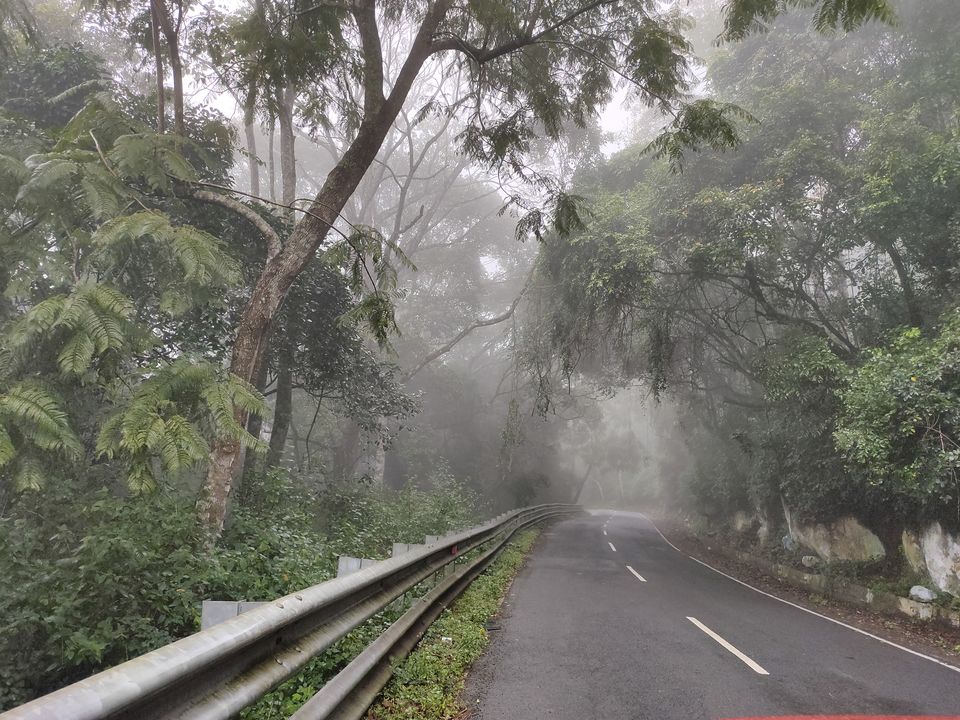 The highlight of the trip was the visit to Agaya Gangai Waterfalls which needs good stamina to reach...and even more to get back 🙂. An Excellent trek of 1200 steps approx, some stretches more steeper and the last stretch full of boulders makes it a challenging trek.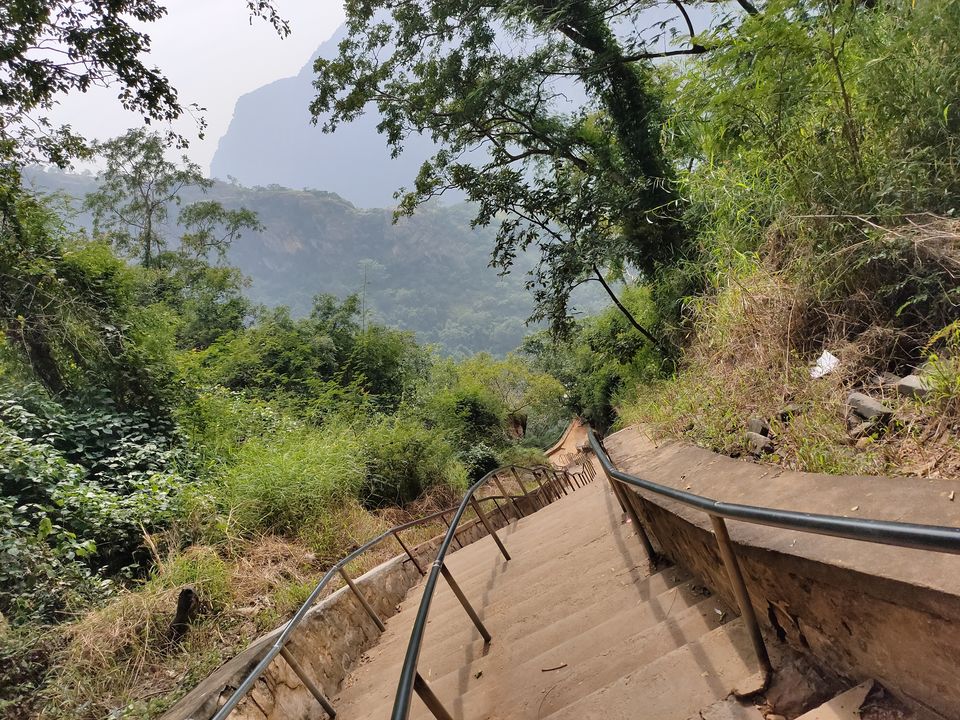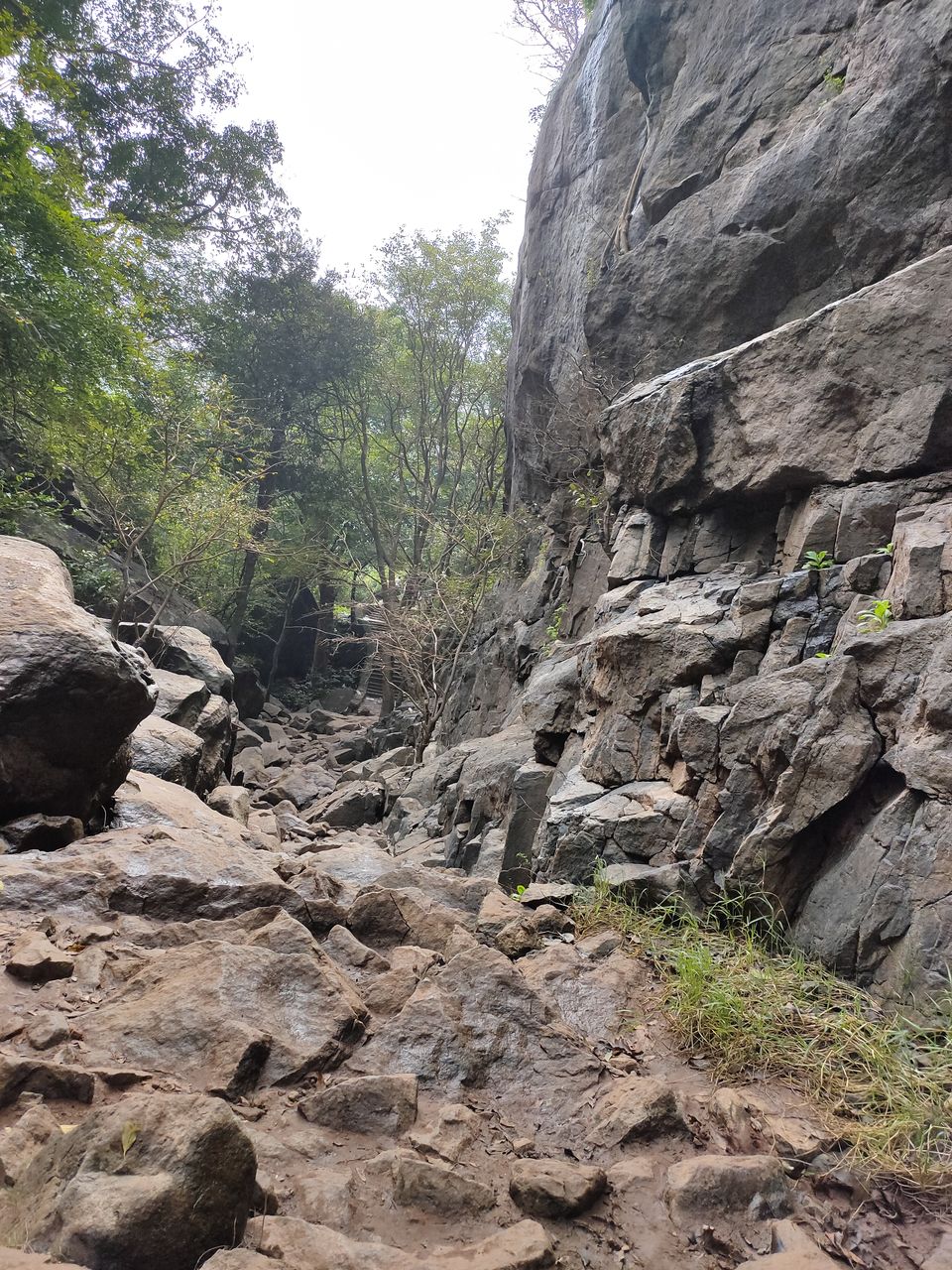 But the view you get after all the huff and puff is worth every inch of ache you end up with. Agaya Gangai (Ganga from the sky) cascades majestically from an height of 300 feet with loud noise and the wind sprays the tiny water droplets, proffering a heavenly look to the place. You get drenched even if you stand far from the falls.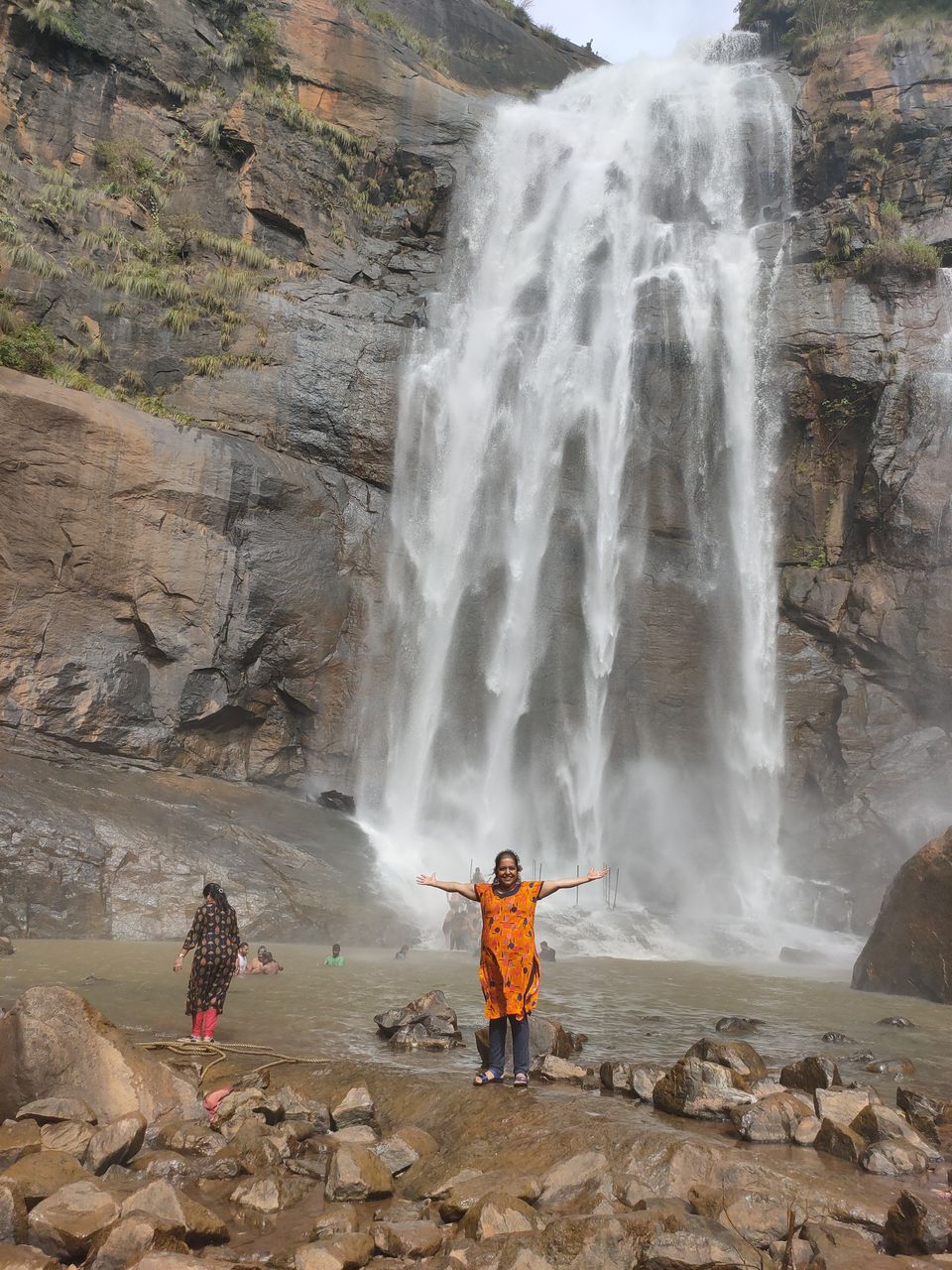 Since it was post monsoons, the flow was heavy and the water was cold. This falls is right next to Arapaleshwarar Temple dedicated to Lord Shiva. Parking facilities are available. A must visit place in the hills... Don't miss it. The view of clouds kissing the mountains is a beauty to behold.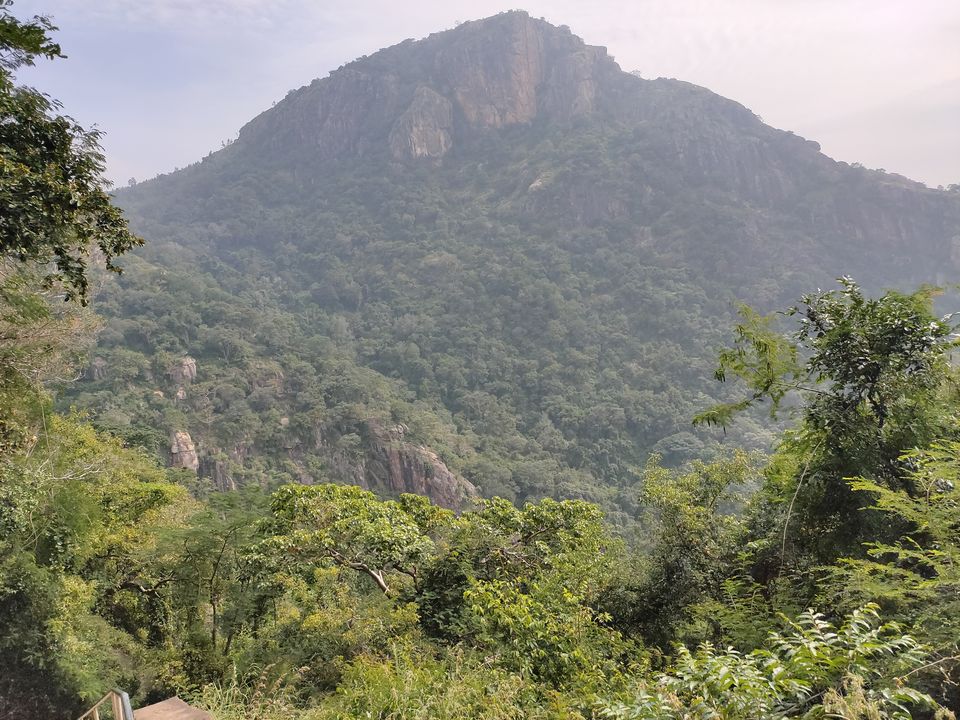 Some important pointers though...
🔹Carry towels and change of clothes. Keep your mobiles and camera safe from getting wet.
🔹No toilets near the falls, they are available near the parking lot.
🔹Not ideal for Senior Citizens and Pregnant women.
🔹Changing rooms are very basic and dirty. Avoid heels, wear good grip footwear.
🔹 Carry snacks and water, as nothing is available near the falls.
Back to the parking lot, I was browsing through the curios in the small shops and was amazed at the uniqueness of the trinkets on display.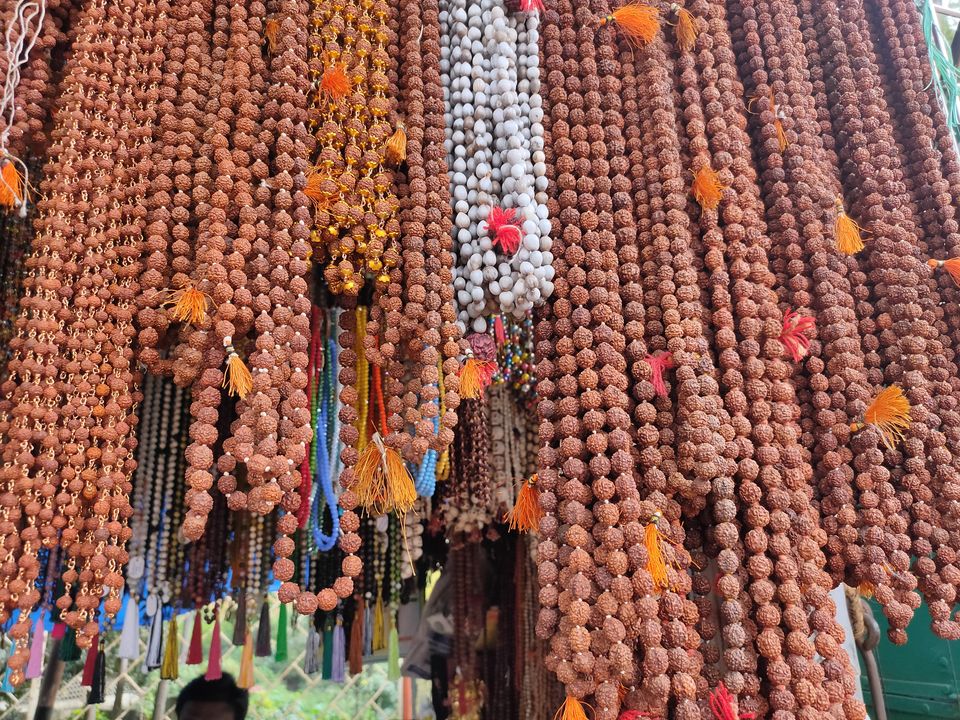 Among the various sizes of Rudraksh Malas, Spadiga Malas and Crystals, I also found Malas made from Real Bones in Skull shape 😲, Lotus Seed Mala, Manjadi / Kundhumani seeds in Six vibrant colours, Stone bead malas in many colours.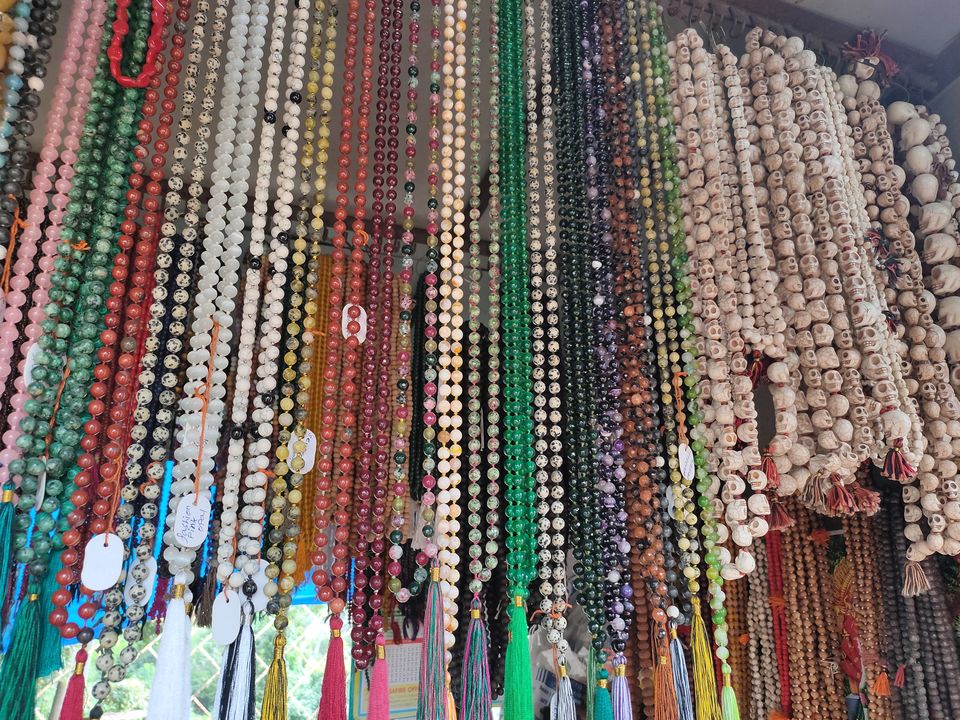 A quip from my teenager that 'Skull' is 'Fad' , made me get one, though a safer version 😋😋😋.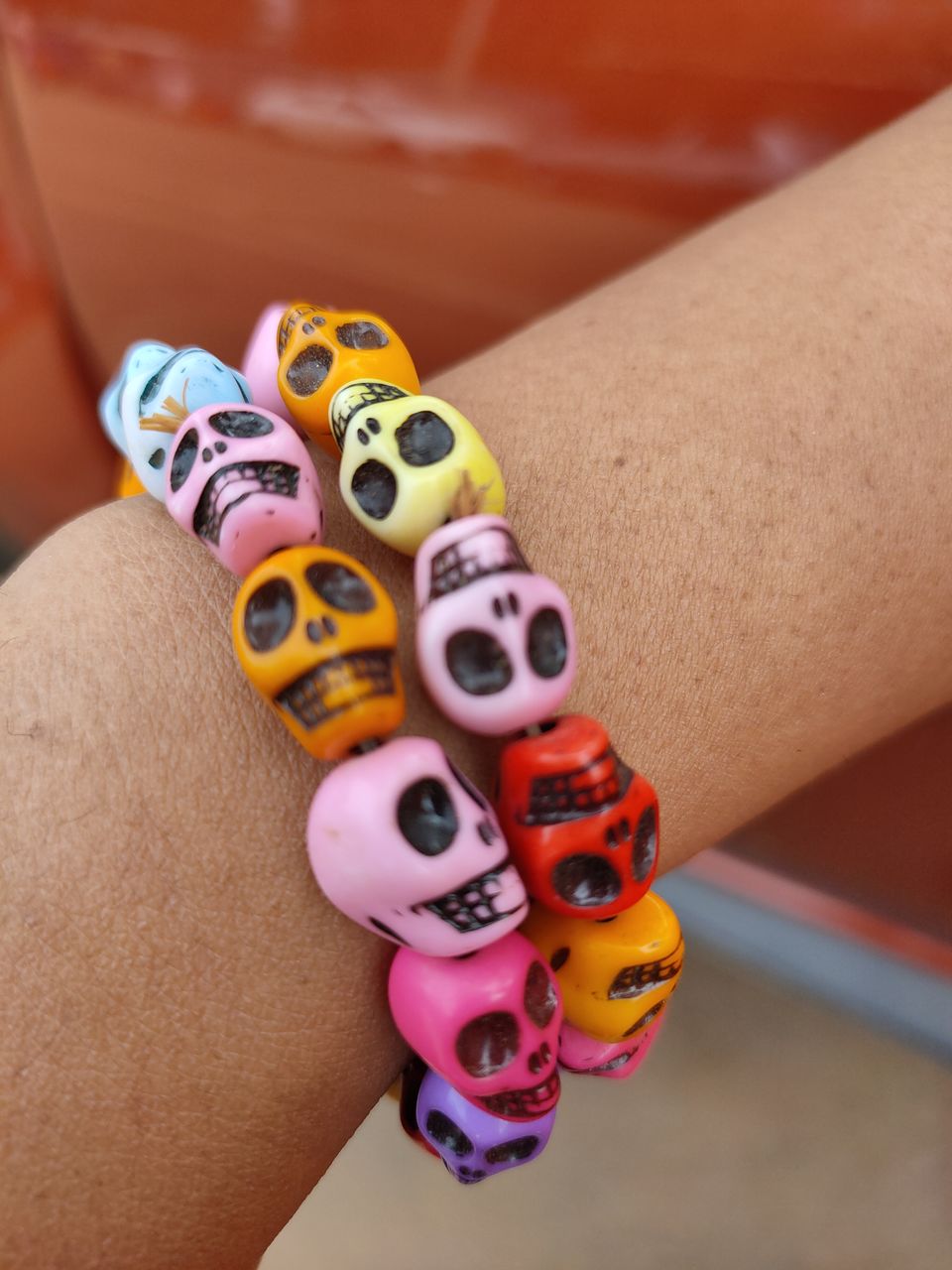 Arapaleswarar Temple, dedicated to Lord shiva and the Ettukai Amman Temple were the next visits. Ettukai (8 hands) Amman Temple is popular with the locals and a belief that if you 'Lock a lock' with a desire in mind, it will be fulfilled and you donate a Temple bell to thank the God. The temple looks colourful with all these donations.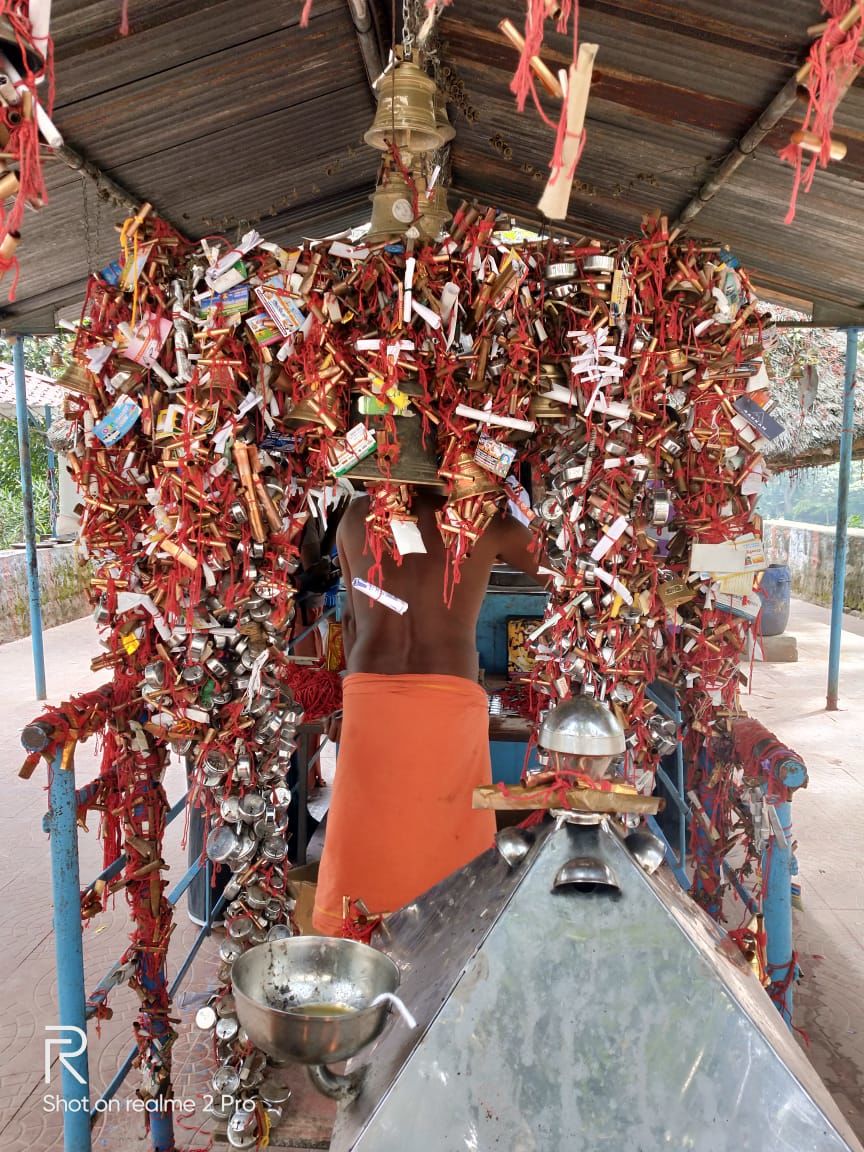 Returned back to the resort for some hot food and a warm bed to rest our tiring bodies. R J Grand Resort at Semmedu https://rjgrandresort.com/ , a newly opened resort with its clean rooms, tasty food and stylish exterior gave us a comfortable stay.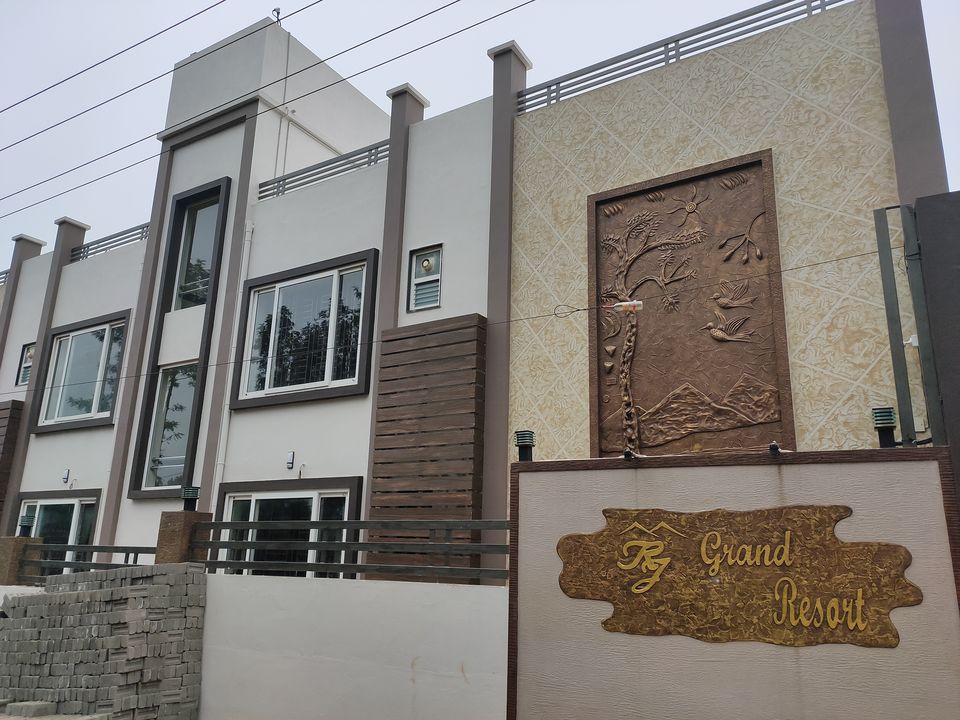 Next day started with chill breeze and a fine drizzle, we headed to the Botanical Garden, which is quite huge, but lacks maintenance, with nothing much to see or do. Hence we moved on to Vasalurpatti Boat house and had the fun experience of a Pedal boat in a small lake with an island in the middle. Though it was nothing great, it provided lots of photo ops and my teenager was excited...never been on a pedal boat before !!! was the exclamation 😎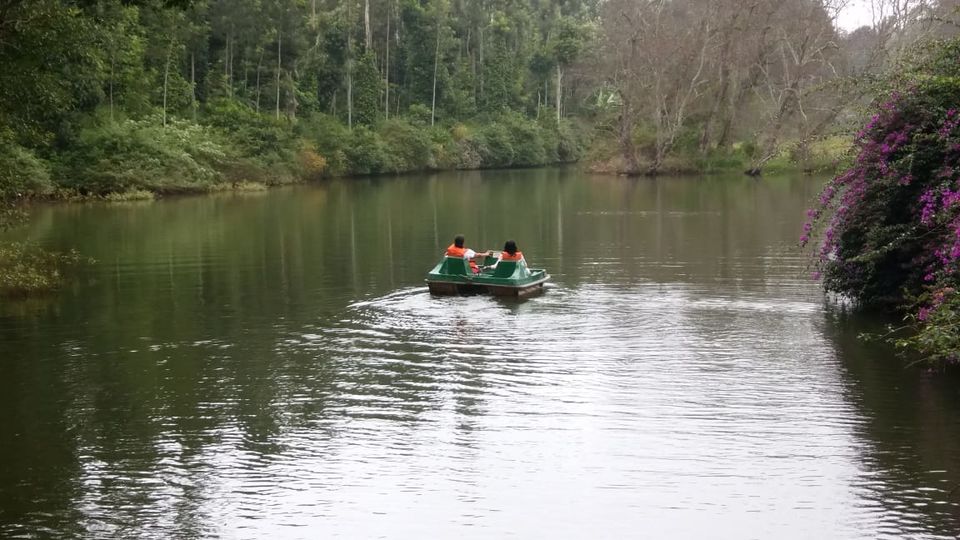 Stopped by Seekuparai Viewpoint, but fog played spoilsport and so we moved on to Masila falls. Easily accessible with safety railings and better changing rooms, Masila falls is a place you should get under the falls and enjoy to the fullest.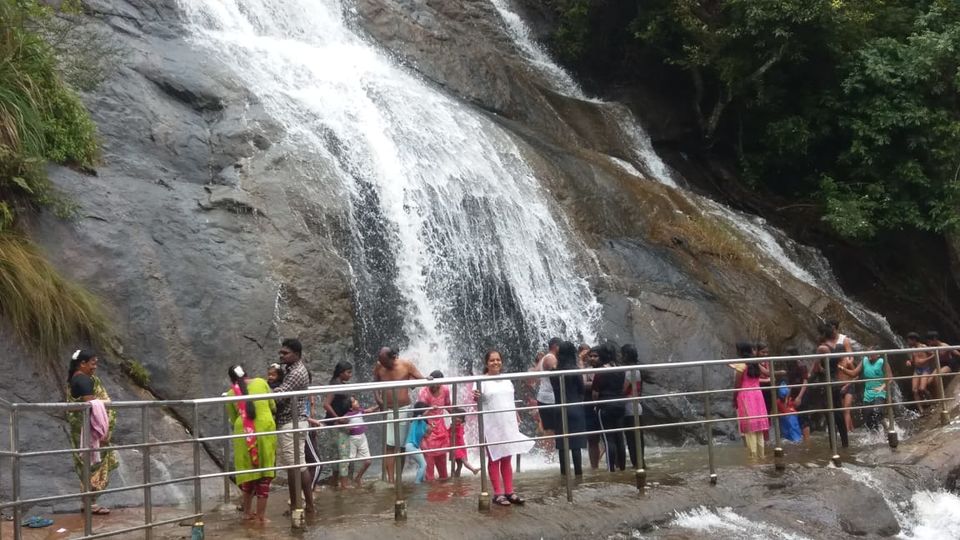 Tampcol, a medicinal farm by Tamilnadu Government is a good place to walk around. But lack of Car parking facility made us skip the place. Pepper is grown in abundance here and you get to see pepper farms as you navigate the hilly roads.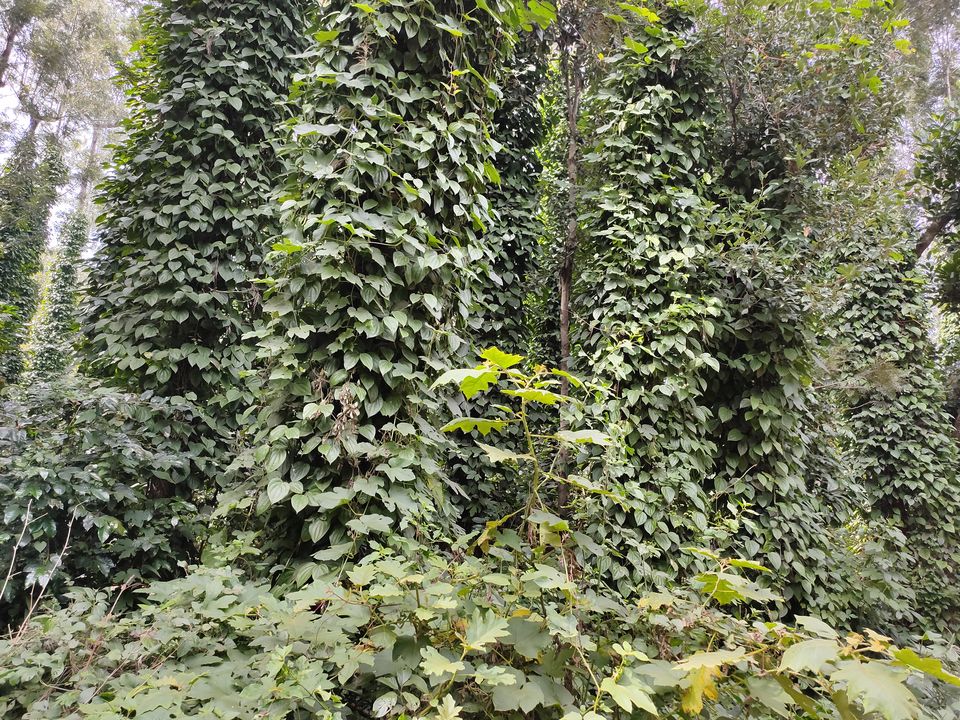 Try out the 'Mooligai (herbal) soup' being sold near the attractions. Its spicy taste lingers on your throat and gives a good feel in the cold weather. We tried out the crispy outside-soft inside paniyarams too - yummy yummy....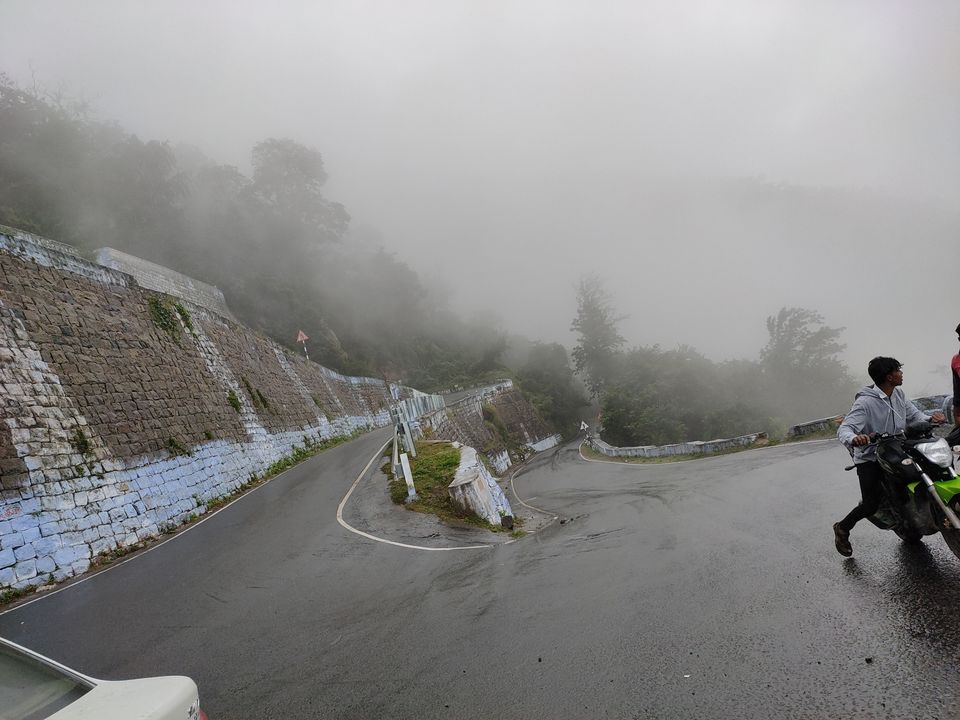 Thus a weekend well spent in the lap of mother nature, while fog and drizzling rain bestows the magic needed, specially on the drive. These hills are 1300 mts high,with large parts under forest cover and remains undisturbed. Lots of medicinal trees and herbs are grown in these mountains.
As you ponder on your next trip, Check on my other travelogues for an interesting read with pictures, info and details.
Looking for a less touristy place ? then Kolli Hills is the right one for you....👨‍👩‍👦
Want to go on a long drive ? then Kolli Hills is the right one for you....🚙
Wanna Ride your Bike on a Hill ? then Kolli Hills is the right one for you....🏍🏍
But my doubt remains - Kolli Hills ( Mountain of Death) - Why give a tragic name to such a beautiful hill ??? !!! 🙄