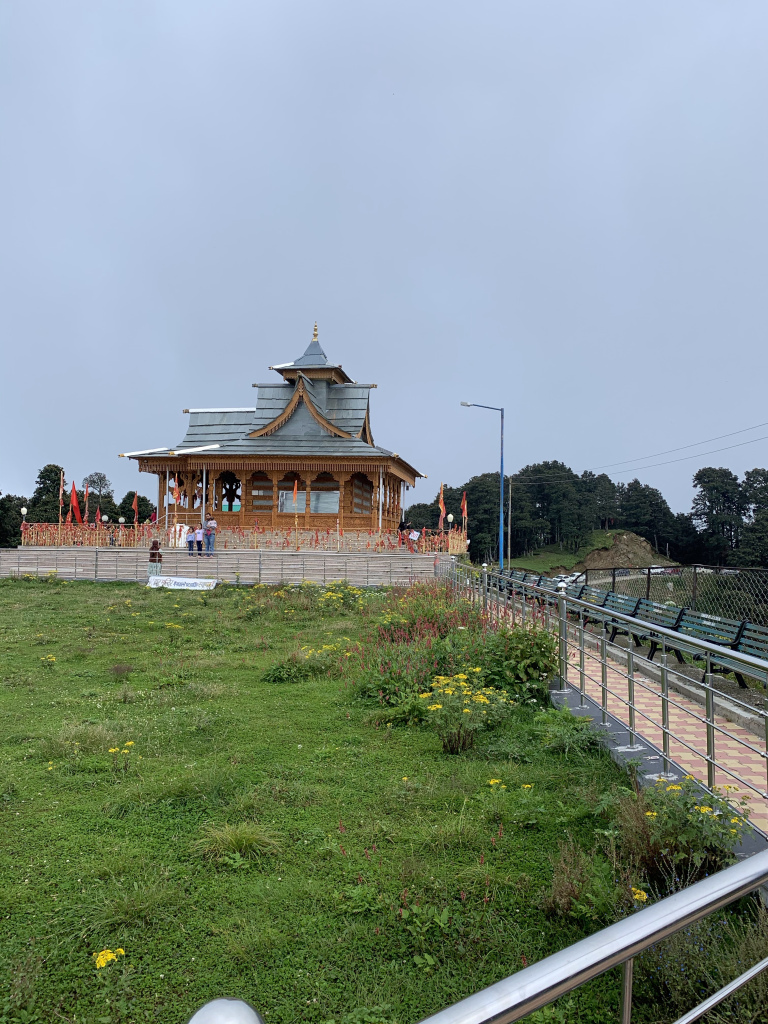 Hatu Peak, is located in Narkanda, Himachal Pradesh at 71 kms from the capital city Shimla. It is famous for its altitude at an impressive 3400 metres above sea level almost at the height of the Rohtang Pass which lies at 3978 metres.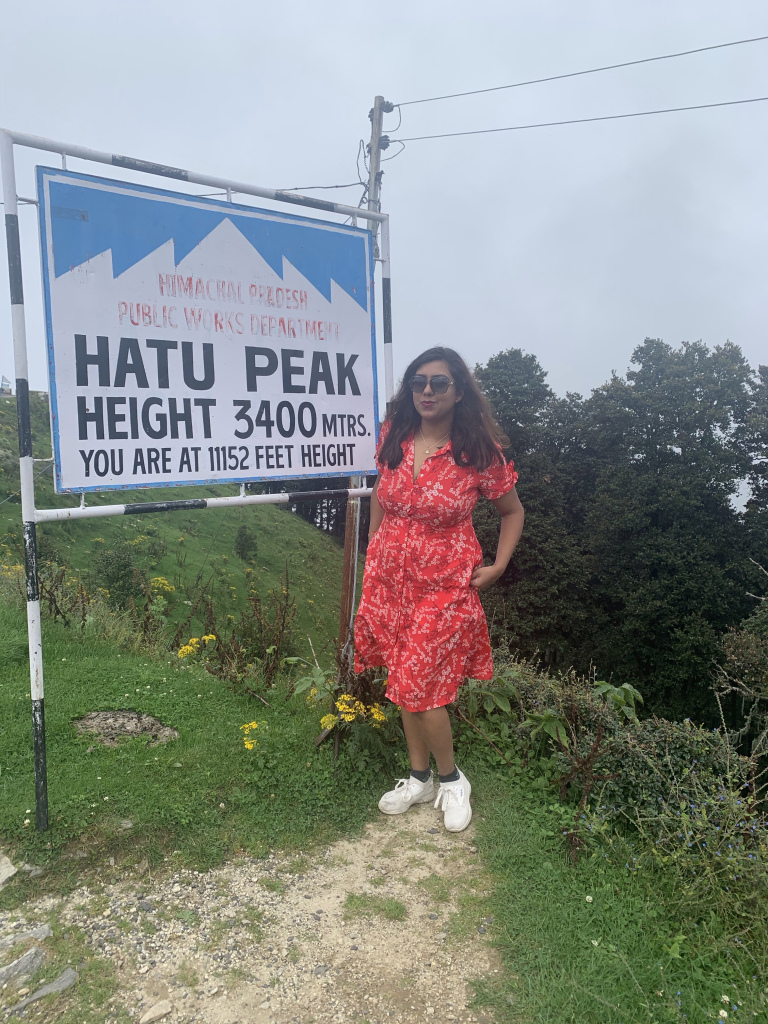 It takes about 3 and a half hours to reach from Shimla to Hatu Peak.The roads are in almost good conditions up-to Narkanda. From there, it is an upwards drive towards the peak where the roads are extremely narrow and only an experienced driver of the hills is recommended to drive to the top.Alternatively taxi's are also available to reach the hilltop and you can trek the 8 KM stretch too.
We decided to visit this mesmerizing place from Shimla - during the month-of August.Even though it was the rainy season but we were blessed by a bright sunny day. The route was extremely scenic with beautiful blue skies and since it was the apple season - we witnessed a lot of apple orchards on the way!
After reaching Narkanda - we decided to drive all the way up to Hatu Peak.It is a tricky drive with extremely narrow roads, twists and turns and only recommended for people well versed with hill-driving.
At the top of the mountain, there is ample parking space for cars.There lies the famous Hatu Temple - temple of the Goddess Kali. This temple goes way back and locals believe that the Pandavas spent time at this temple during their Agyaatvas Period. The view from this place will leave you numb. You can see the town below, the blue skies and the valley. Due to the rainy season the view was covered by a dense fog when we visited - So October , November and Summer Seasons are definitely the best time to visit.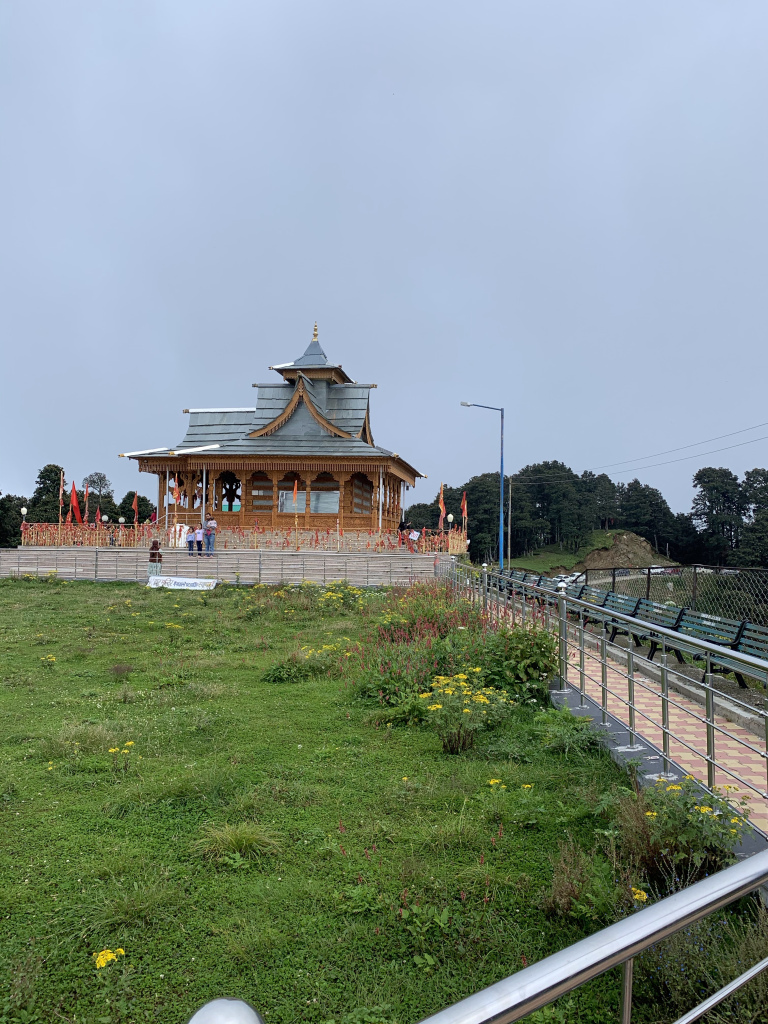 Pro Tips
Try to avoid driving to Hatu Peak in the Monsoon Season. The roads will be bad and weather won't let you enjoy the view! Be wary of the apple season as there will be lot of apple trucks on the road. There are not a lot of restaurants or cafes along the route. Reaching Narkanda, you will find the places but not before that. Pack food and water beforehand for the trip.
Earn credits and travel for free with Tripoto's weekend getaways, hotel stays and vacation packages!