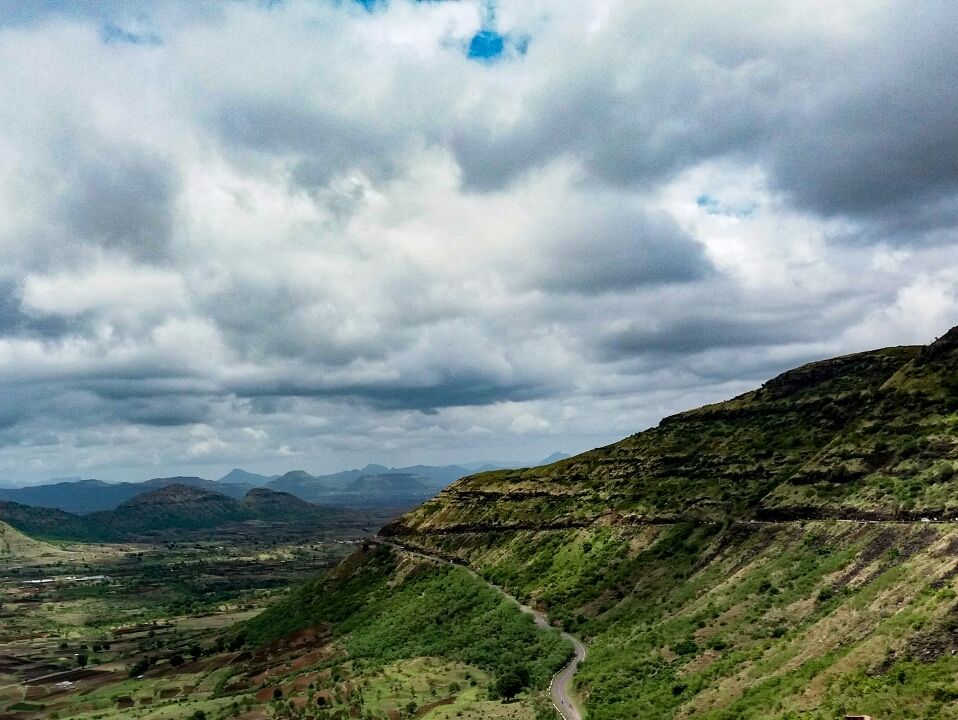 Nashik is a place from where you can go plenty of places which may be religious place, historical places or just awesome nature. But verry few places has the blending of spirituality and scenic beauty. Saptashrungi gad is one of those places,just 70 km from nashik. It is an ardha shaktipeeth and believed that sati's right arm had fallen here.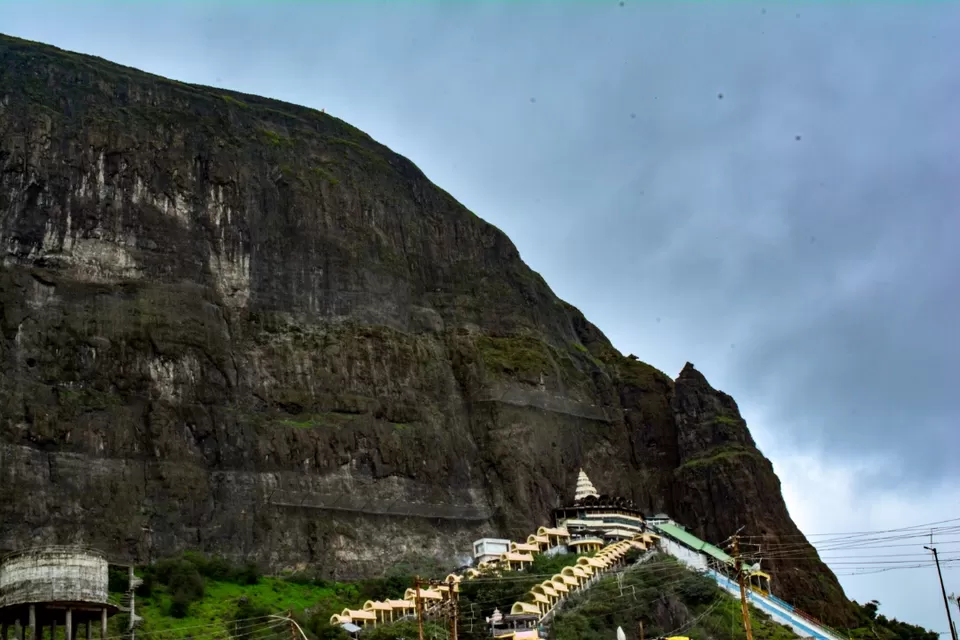 Me and my friend started our journey on a cloudy day from valsad.First we reach nashik and from there plenty of busses available for saptashrungi gad.It took 2hrs to reach saptashrungi.Bus stop is just footstep of temple hill.As it was off season,so we did'nt face so much croud.There are many hotels and lodges.There is also lodging and canteen facility under the temple's trust.As we were two ,so we book a single room.It was nice as per its rent.The most awsme thing was we got a marvelous view from our window.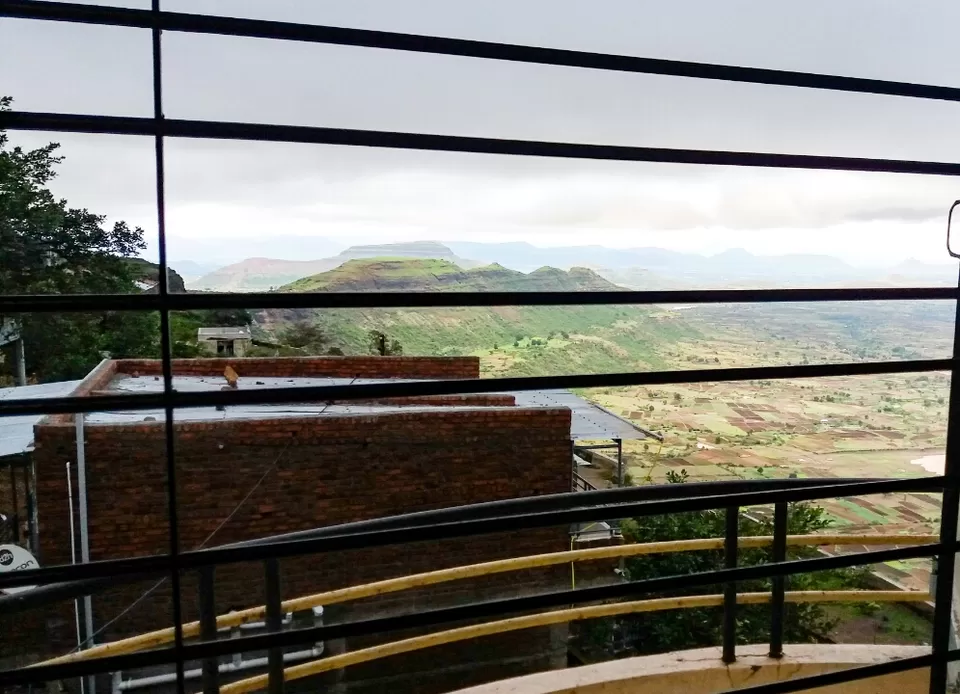 After leaving our belongings in the room,we headed for Devi Darshan.We had to climb almost 500 steps to rech the main temple.During climbing we saw many small temples of various god such as Ram,Ganesha.Saptashrungi Devi murti is carved on a stone.It says that devi is 'swayambhu'.Opposite of the temple hill,there is another hill called Markendeya hill.A small temple is also at the top.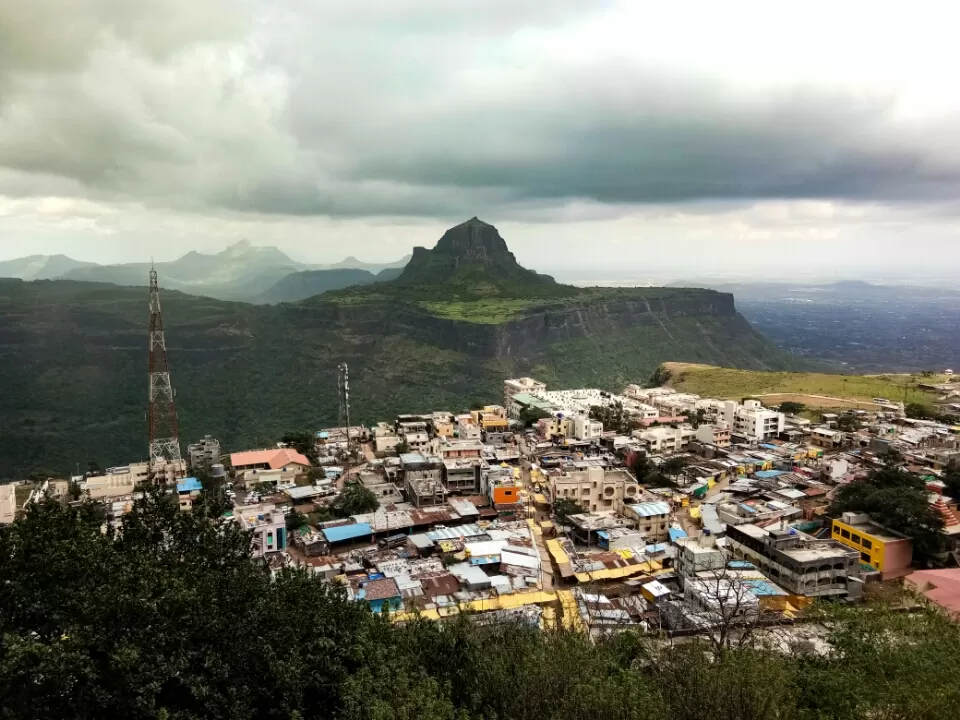 After devi darshan we went to a point from where entire hills can be seen.This point we noticed from the temple hill.From this point we saw some spectacular view of nature.The clouds and sunrays was creating some amazing art on the hills and vast green valleys.We spend almost three hours on this natural theatre.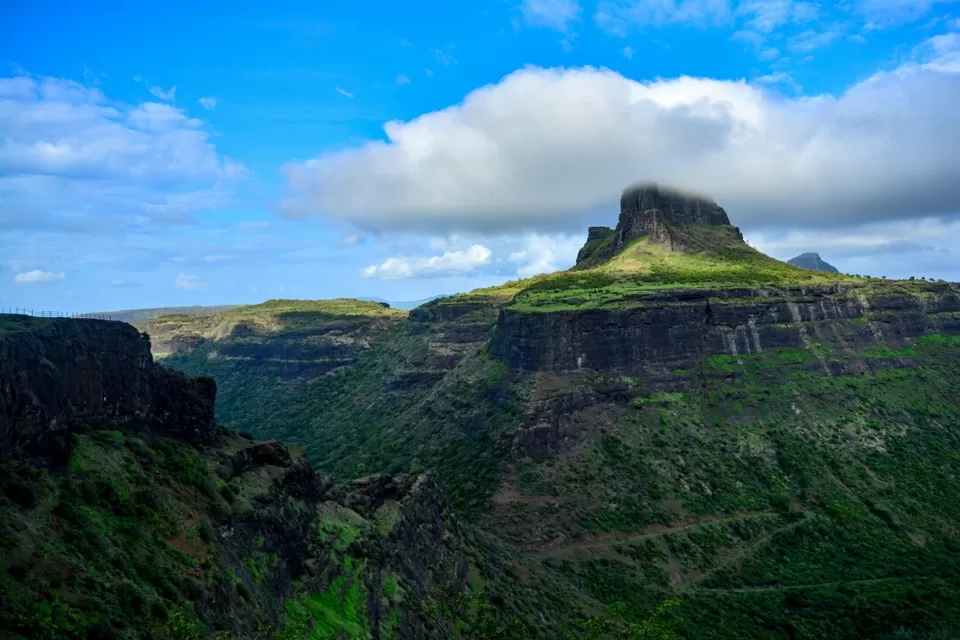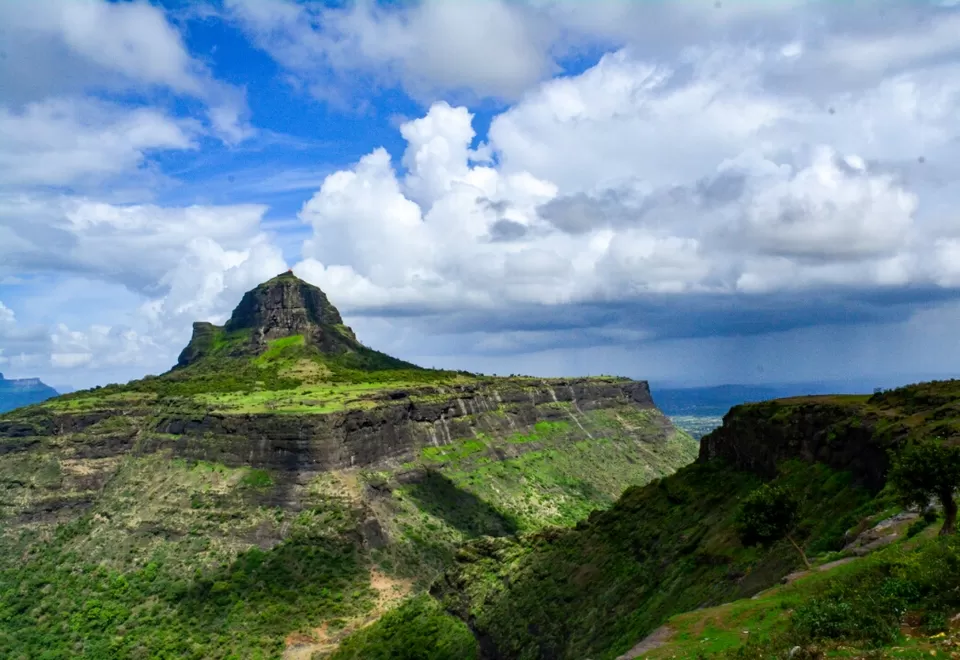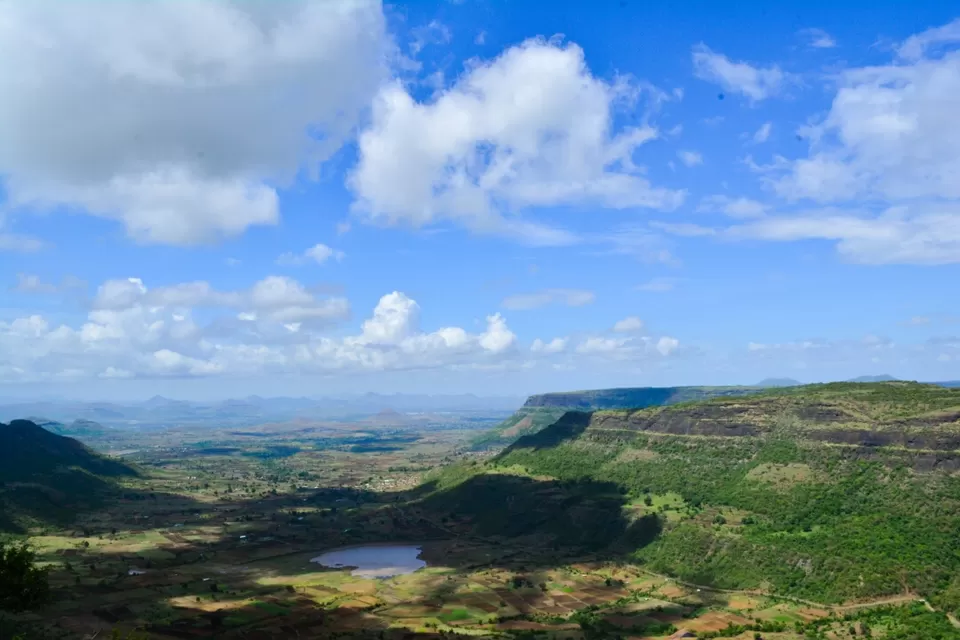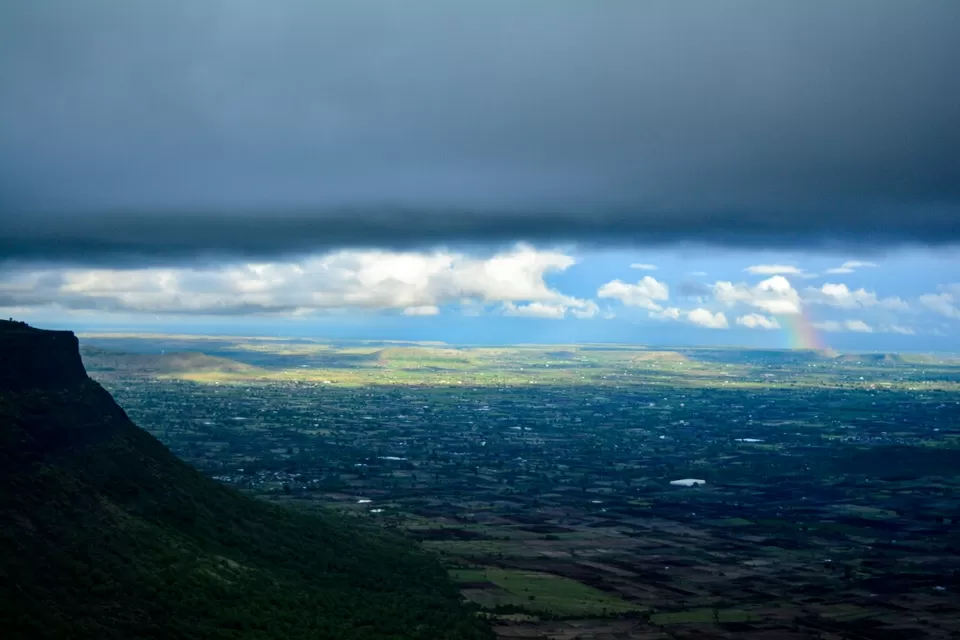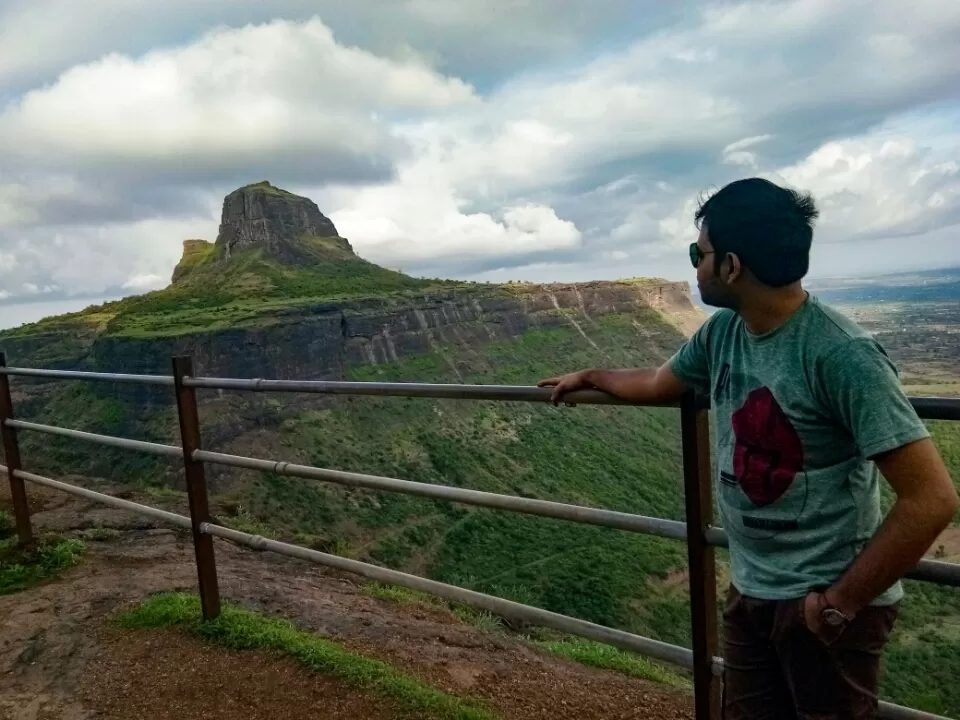 After 6:30pm weather getting cold and we came back to our room.After 07:00 temperature started to get downed.We experienced the cold whene we headed for our dinner.A dense fog coverd the whole area and nothing is visible beyond 15 feet.We literally surprised to see this weather in the month of july.We were shivering as we were in T-Shirt, but the locals were wraring winter cloths.Atmosphere got worsed in night as heavy wind blow started and temperature dropped upto 16.We were lucky that blankets were provided ,otherwise it was tough to spend the cold & stormy night.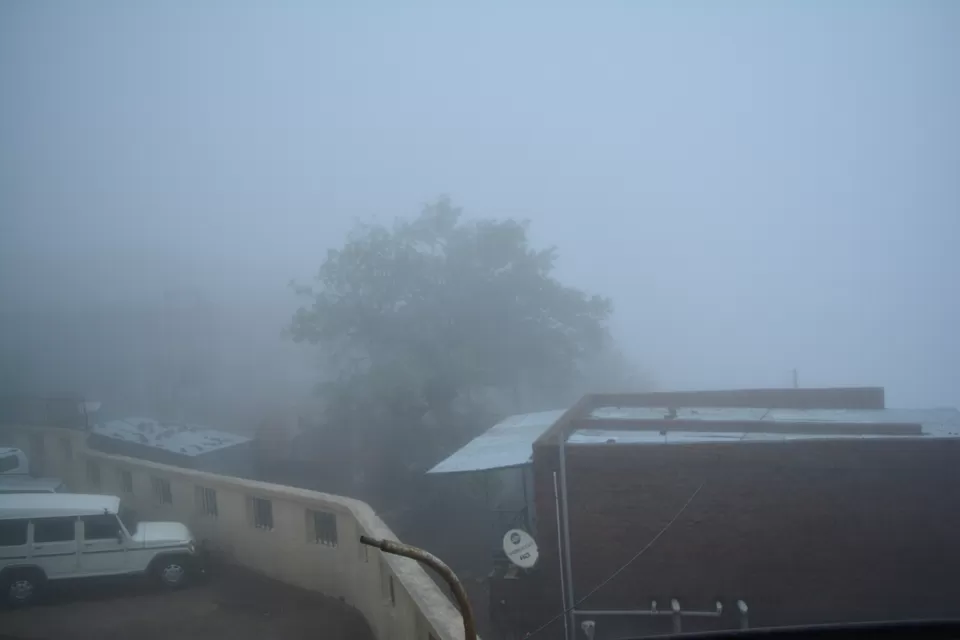 Next morning we experienced the same foggy weather and were very disappointed for not geting the chance to see the sunrise.After checkout at arround 8:00 we finished our breakfast in a nearby food stall.Hot 'palak pakora','kanda poha' and tea gave us some energy in those unnatural weather.Then we returned with some beautiful memories.I will recomend everyone should once visit saptashrungi in monsoon.The lush green landscape and cold atmosphere give you the filling of a hill station.