Experience The Difficulties of Everest Base Camp Trek
Experience the difficulties of the Everest base camp trek, might sound awkward to most trekkers and adventurers. But it is true for many normal trekkers, due to high altitude and rough arid terrain with dry air. We would like you to understand the difficulties of Everest Base Camp Trek, and how it can be solved. Actually, these types of difficulties are normal around all Himalayan high-altitude trekking adventure destinations including Everest base camp.
It depends upon the trekkers' fitness level and health or medical background as well as age. Everest base camp trekking apart from other adventurous and challenging treks is the safest and most enjoyable walk.
Where trails are well defined from the starting point at Lukla, all the way to Gorakshep. Where walk leads to rocks and rubbles in some sections to Everest base camp due to rock falls and avalanches. Every season of the year the well-maintained trail changes, due to movements of glaciers and landslides.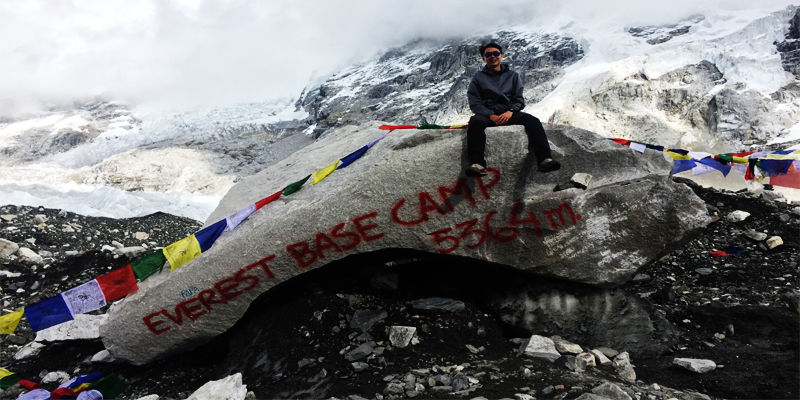 But overall it is a great trek with some adventure to encounter, as well as to experience some difficulties. Which will make the trek more memorable adding some thrill to the adventure, apart from scenic views of giant peaks. To experience the difficulties on Everest base camp trekking is more of an adventure and excitement.
The Trekking Trails and Route to Everest Base Camp
The trekking trails and routes to Everest base camp, where one can enjoy the moderate grade walk in the beginning. As the walk progresses then the actual climb starts for some hours with some gradual and steep ups.
But taking it slow with enough short rest to catch your breath will certainly overcome the difficulties. Like reaching towards Namche Bazaar with some steep up, as altitude gains at every step. Where trails are wider but quite long climb of few hours, but at the end, one feels glad.
On reaching Namche Bazaar at 3,440 m high after two days of walks from Lukla and Phakding. Most trekkers normally stay extra days in Namche, for acclimatization as well as to explore its scenic viewpoints. Before heading towards higher elevation to Everest base camp, Namche is the perfect place to get acclimatize.
An enjoyable time in Namche Bazaar facing alluring views of Mt. Everest with an array of snow-capped peaks. Certainly makes you forget the difficulties of the previous day's climb, gaining much more confidence for further tough days to come.
After Namche, the walk is even much easier, although the altitude gains slowly with a steep climb to the beautiful Tengboche Monastery. The hard steep climb of a few hours makes you forget, after standing in a magical surroundings.
Overlooking magnificent panorama of high towering peaks facing Mt. Everest, Lhotse, Nuptse, Pumori, Thamserku, and majestic Ama Dablam with a series of peaks. The difficulty of the steep climb is soon overcome on reaching beautiful areas, which makes you feel worth the hard walks.
The higher altitude and thin air, barren wilderness make the walks difficult
The real adventure begins on leaving the beautiful areas of Tengboche and the impressive colorful monastery. From 3,867 m high head towards much higher terrain above 4,000 m to Dingboche and Lobuche.
After leaving the green vegetation and tall tree lines at Tengboche, walk in exposed windswept landscapes. The walk is not that difficult, but the rise in altitude makes the pace slower. Where one needs to take it slower having enough short rest to overcome the toughness of altitude and harsh terrain.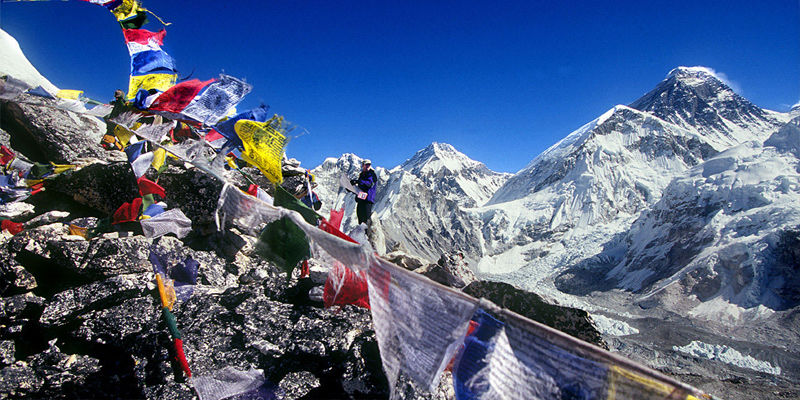 Reaching high overnight stops of Lobuche and Gorakshep above 4,900 m and 5,200 m before getting to Everest base camp. After spending a few nights around Dingboche and Lobuche, keeps your mind and body fit and able to move to higher areas. Nevertheless, the challenge of high altitude and cold from wind-chill factor adds some difficulties but keeping warm with the right gear. Certainly makes the tough walk much easier, as the climb gets gentle from Lobuche onwards to Everest base camp.
The route from Gorakshep to Everest base camp is not so difficult after getting acclimatized to around 4,000 and 5,000 m. However, the path is quite rough reaching Everest base camp, but determination and excitement make the walk more interesting. On reaching the goal and destination, all earlier difficulties of high-altitude walking and climbing will be a dream.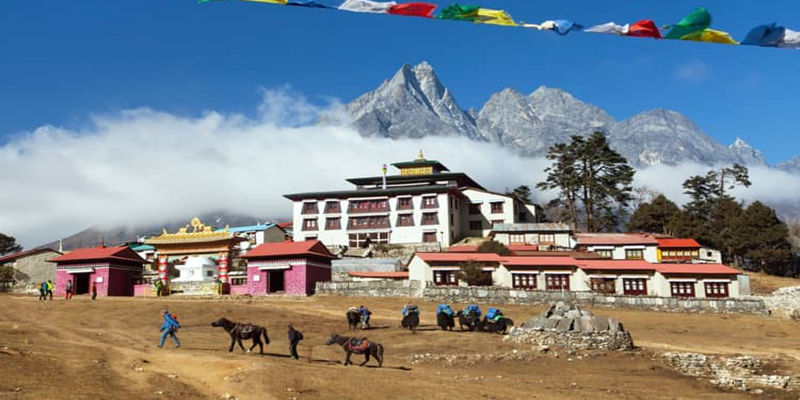 After completing the main target to Everest base camp, the next final highlight will be the last challenge to encounter. A steep strenuous climb on top of Kalapathar is the highest point of the adventure at 5,643 m / 18,514 feet.
Every hard effort and difficulty rewards you with a spectacular panorama of towering giant peaks. Facing close views of Mt. Everest at a stone's throw distance is an amazing and breathtaking experience. Makes you feel on top of the world, where all difficulties will turn into a joyful victory.
The return journey to Lukla will be like going home on an easy downhill with a few steep ups. By then you will be much stronger to handle the short tough climb on route Lukla.
The best seasons are another factor to overcome the difficulties
Trekkers preparing for Everest base camp or any other adventure around the Himalayas, choosing the best right seasons. Certainly makes the tough treks and difficulties much easier, walking on a nice clear day. Where views of snow peaks and surrounding beautiful scenery will add more delightful moments.
Makes you forget the difficulties of the tough steep climb, as you end the day walks reaching the overnight stops. Staying in the comfort of a nice lodge and having good warm meals, will be another way to overcome the difficulties.
Best time of the seasons and planning the right itinerary days is one of the good ways. To enjoy the Everest base camp trekking, having extra days to enjoy the views as well to get acclimatize. Spring from March to May and autumn from September to November are the best months and seasons for the trek.
Proper preparation and exercise a good way to cure the difficulties
Apart from planning and booking the trek to Everest base camp, one needs good preparation before or after booking. A month before signing for the trip or earlier will be the best, maintaining physical fitness. As well as checking about your health and medical issues, allows you to stay healthy before the trek departures.
A simple exercise of jogging, walking, running, swimming or aerobic, or any form of physical exercise. That makes you feel strong to encounter difficulties, which will turn into enjoyable walks. Getting fit for the trek, the best that you can enjoy all types of adventures around the Himalayas.