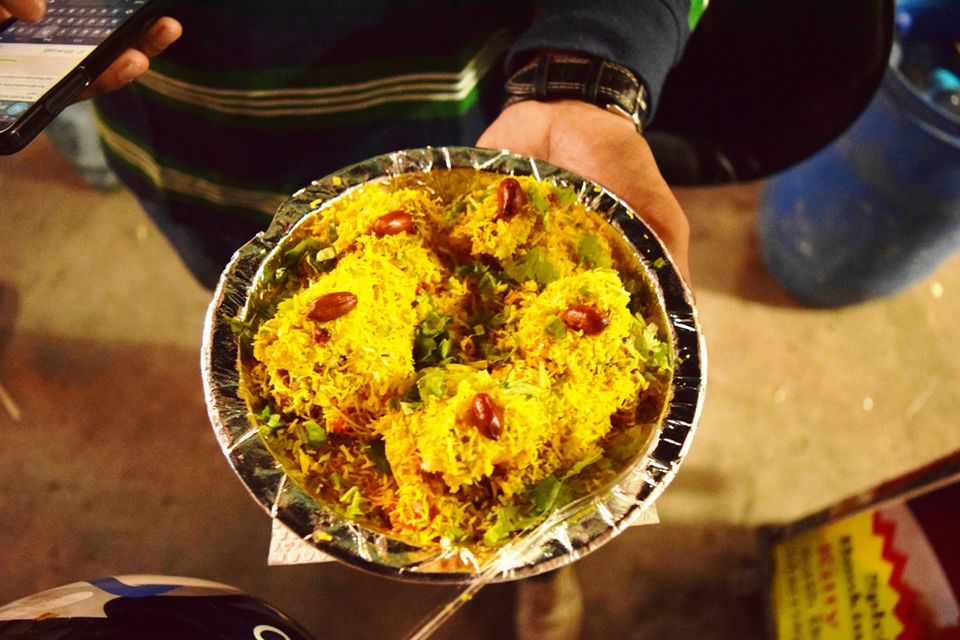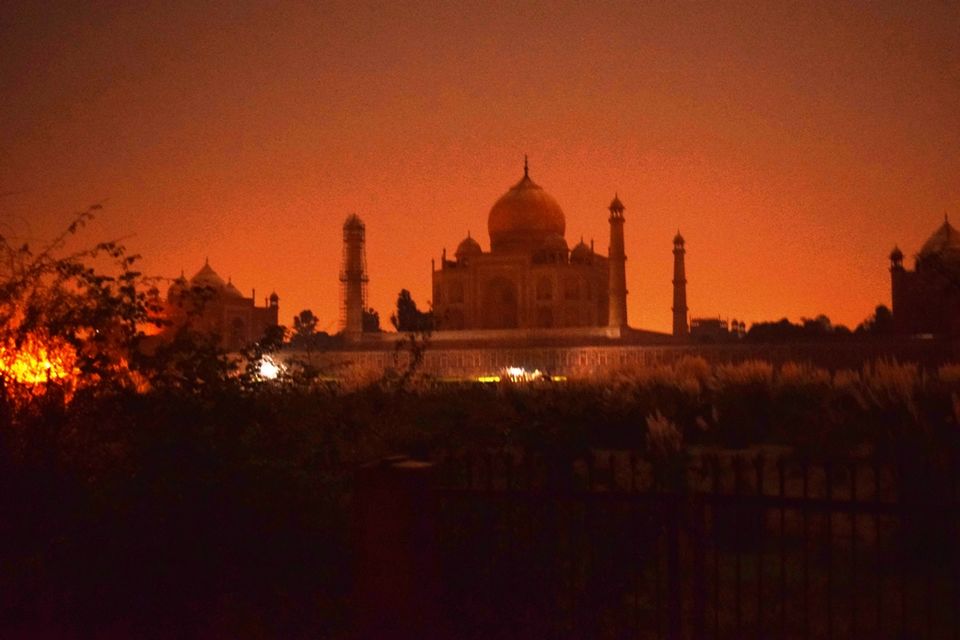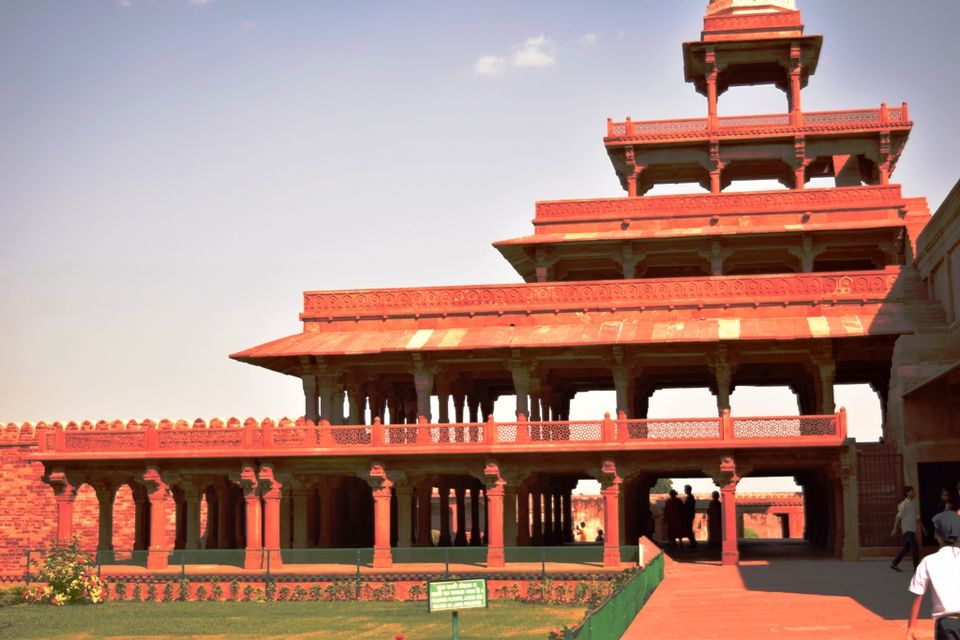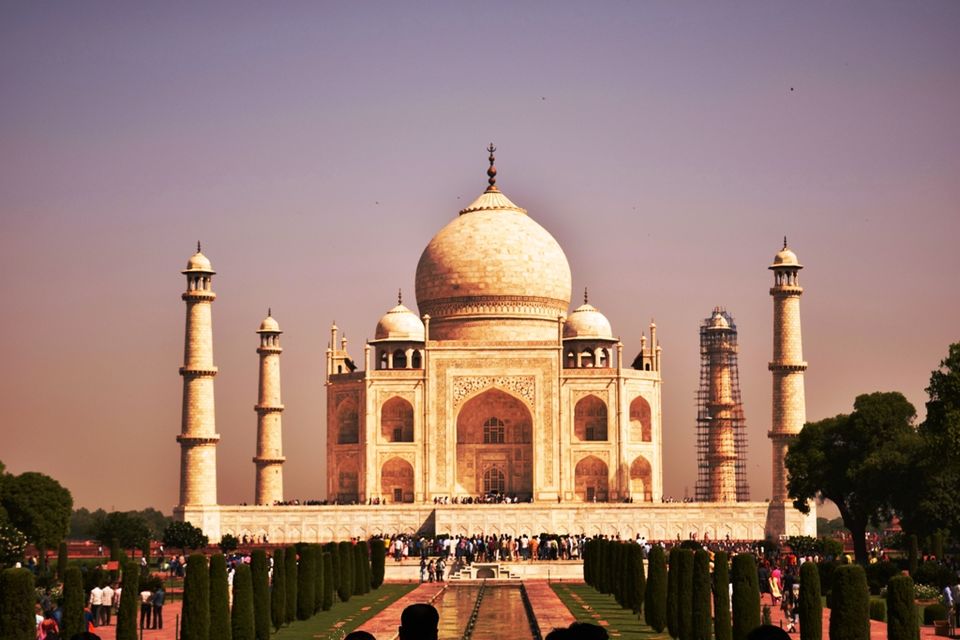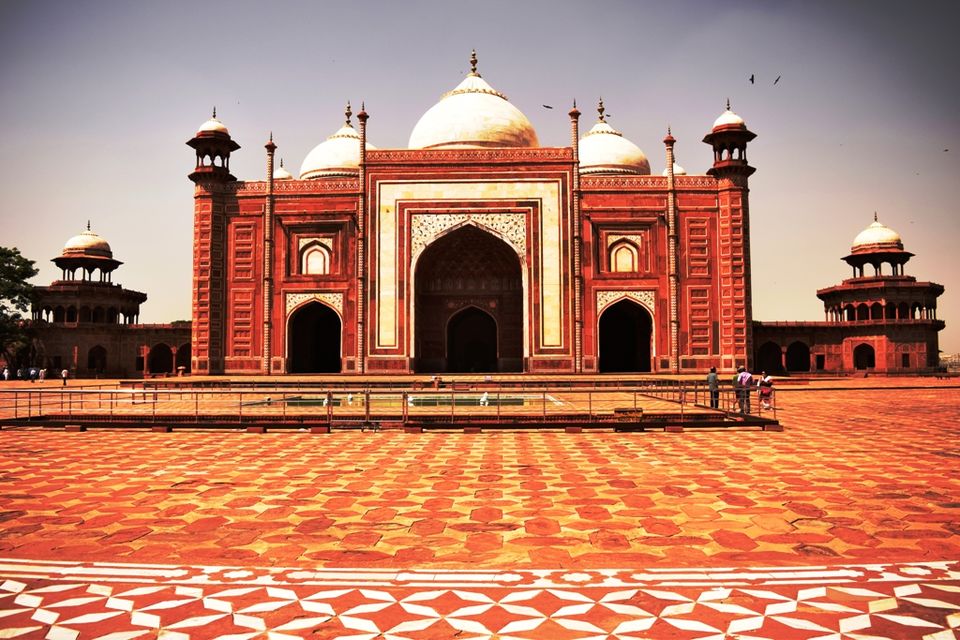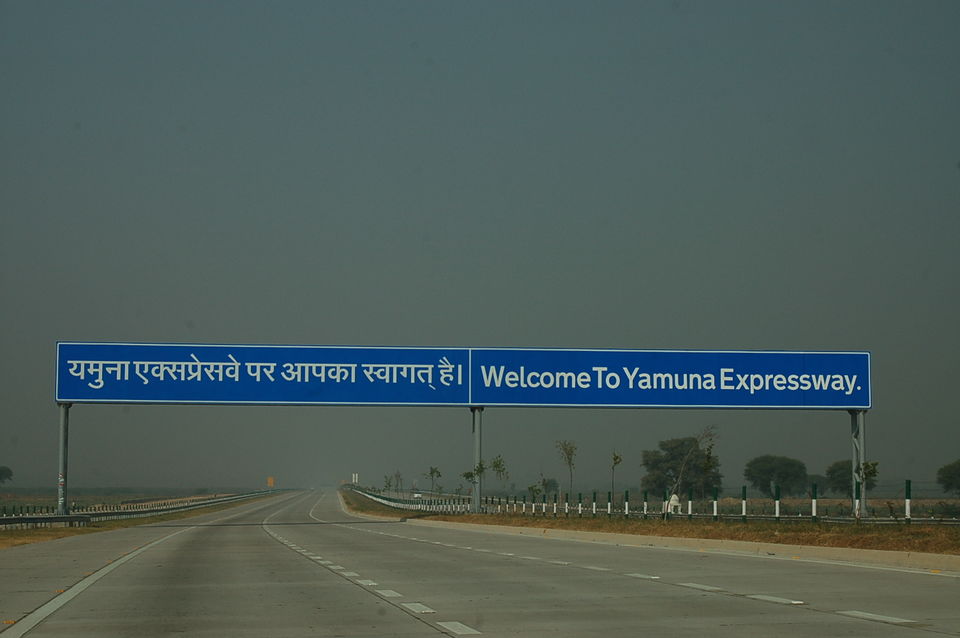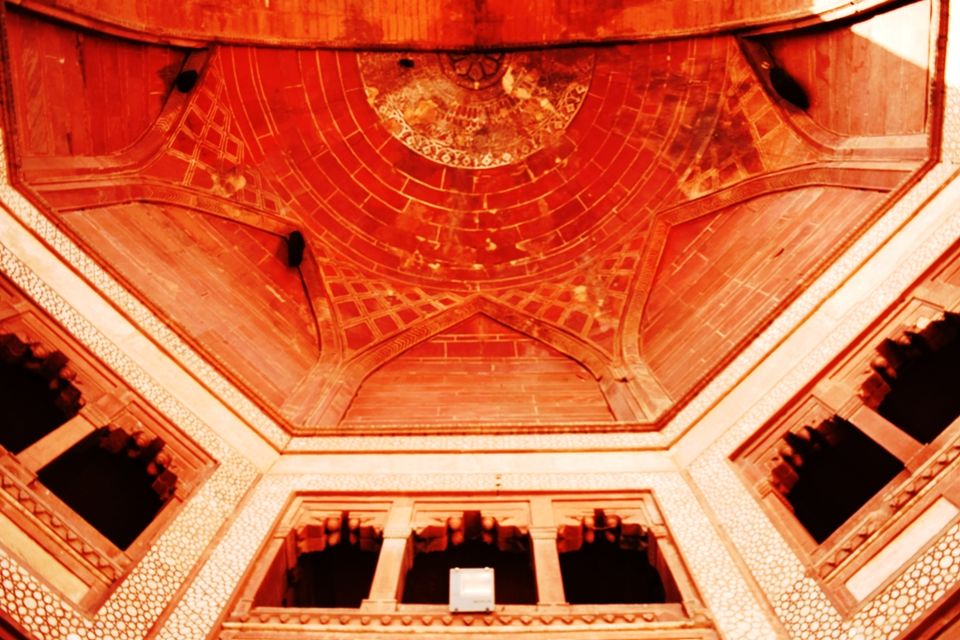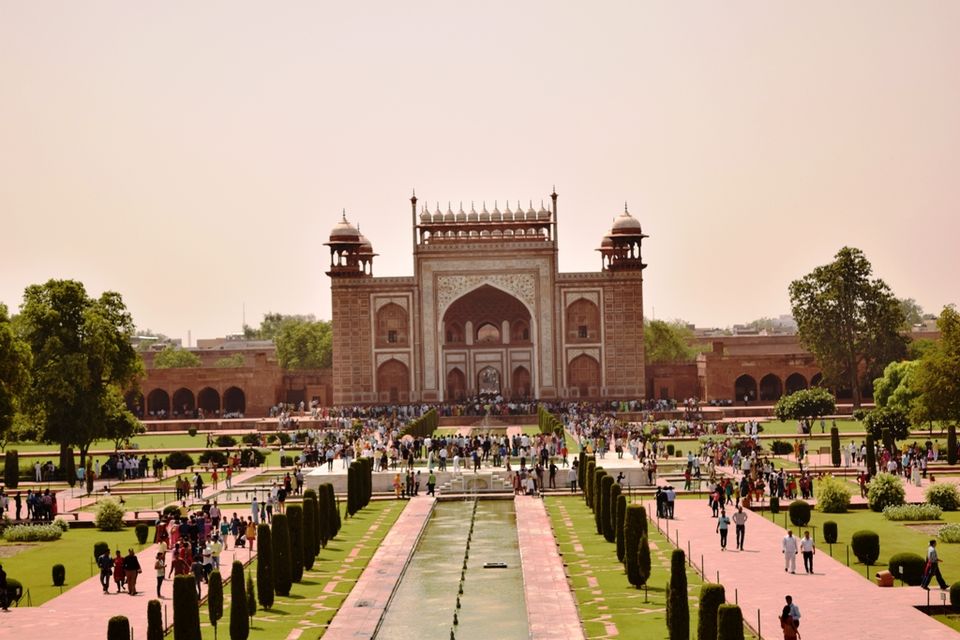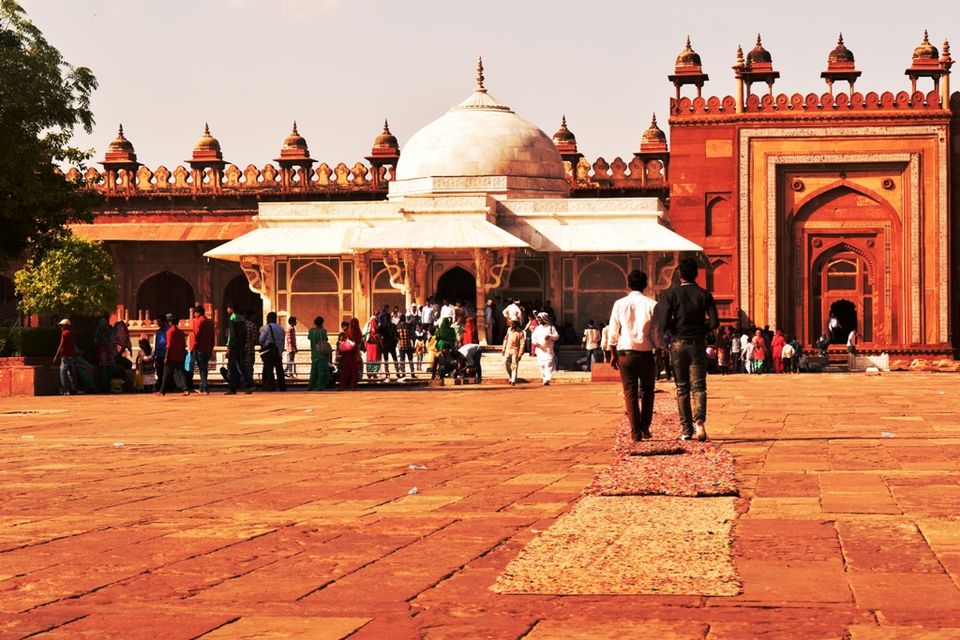 After much thought and wait, we (me and my roommate) finally bought bikes. As discussed and decided, they were of the same model, Yamaha FZS FI version 2.0. As soon as they came into our possession, we were longing to go for a bike ride. We just spoke our hearts out one day and the very next day we were hitting Yamuna Expressway all the way from Delhi zooming towards Agra.
It happened to be my 1st bike trip outside any city. The only planning we did was to book a hotel in Agra. Rest all was decided on the go. Our main idea was to cover Mathura, Vrindavan, Agra and FatehpurSikri in 2 days. We have started from Delhi at around 8 in the morning.
Soaking in the early morning breeze on a bike is one of the best experiences. We had reached Vrindavan by 11 am and our 1st stop was at Banke Bihari Mandir. The temple is surrounded by narrow streets and covered by many shops. I am sure one will miss the way very easily in that din (like we did). Once moving from there we have started to ISKCON and Prem Mandir.
Our next stop was Mathura from Vrindavan slowly snaking through small (or rather tiny when compared to Expressway) road called "Mathura-Vrindavan Marg". The only place in Mathura of importance is Sri Krishna Janamsthan (the birth place of Lord Krishna). The most striking feature one notices is that the temple compound shares its walls with the mosque which is remarkable. We had had enough of Mandirs for the 1st day.
From there we started our journey to Agra, our destination for the day. It was almost dark when we reached Agra city.
Our 1st stop at Agra for the night was to visit Sadar Bazaar famous for its chat, A must visit for a chat foodie. Almost all chat varieties are available there. As it was a full moon day and we missed to get the full moon passes into Taj for the night, we came up with a crazy idea of taking a ride to the other side of the Taj and that's how our adventure started. There is a place called Mehtab Bagh on the other bank of Yamuna just opposite to Taj Mahal. We planned to reach there and have a look at the Taj through Yamuna bank during full moon light. On reaching Mehtab Bagh, we were caught by policeman for entering into a restricted area (Apparently Mehtab Bagh is restricted at night). Like every policeman he had started with a hefty challan amount and like every Indian we started begging and then bargaining. Ultimately we ended up paying 10% of what he had started withJ. However he let us have a look at Taj, but we were disappointed by the way it looked (you can see that in my pic).
The next day, we started with visiting Taj. Walking through the gardens with the monument at the backdrop is a photographer's delight. The symmetry of the monument is what makes it so famous and beautiful. It looks the same from every direction and every corner. The intricate designs on the marble walls make it even more mysterious.
Our next stop is to FatehpurSikri, once a capital of Mughals during Akbar, is just less than 60 kms from Agra. It is the place where all the action happened in Akbar reign. All the stories of Akbar- Birbal and Jodha-Akbar took place in this very fort complex. One can find Birbal's home, Jodha's palace and BulandDarwaja (largest door in the world) here in FatehpurSikri. Akbar also built a dargah to honour the Sufi saint Salim Chisti. We got to listen to sufi music just outside the dargah.
And then we are back to Agra and then back to Delhi.