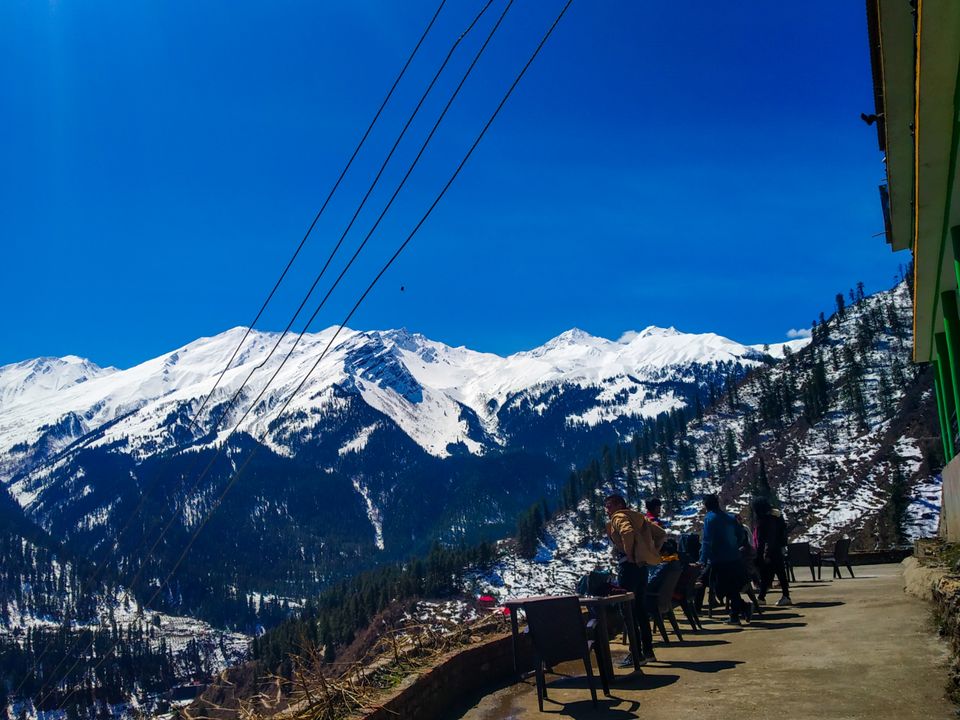 It's that time of the year when small areas and villages in Himachal Pradesh are covered with snow. Tosh is one of those villages and also where people go to 'score' or to have some 'maal'daar fun!
Me and my group of friends planned to have same fun but little did we know that we'll witness heaven on earth!
We booked a 11 seater-traveller since the group was big and started our journey from Delhi on Friday night.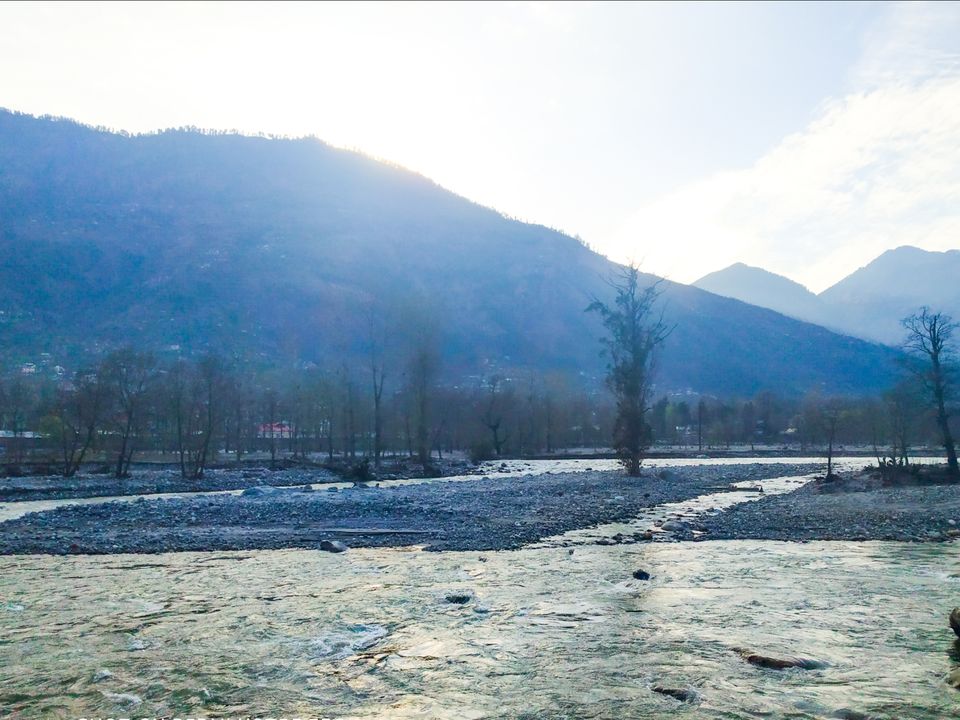 Well, what's a trip without any BT (Bad Trip, for people who didn't get the slang). Our traveller broke down and took 3 hours to get back on wheels. During this break, we had breakfast and lunch both!   Finally, we reached kasol by evening and booked riverside camps for a night. We ate at 'Evergreen' restaurant in Kasol which is famous for its Israeli food. A must try dish would be the sizzlers both veg and non-veg.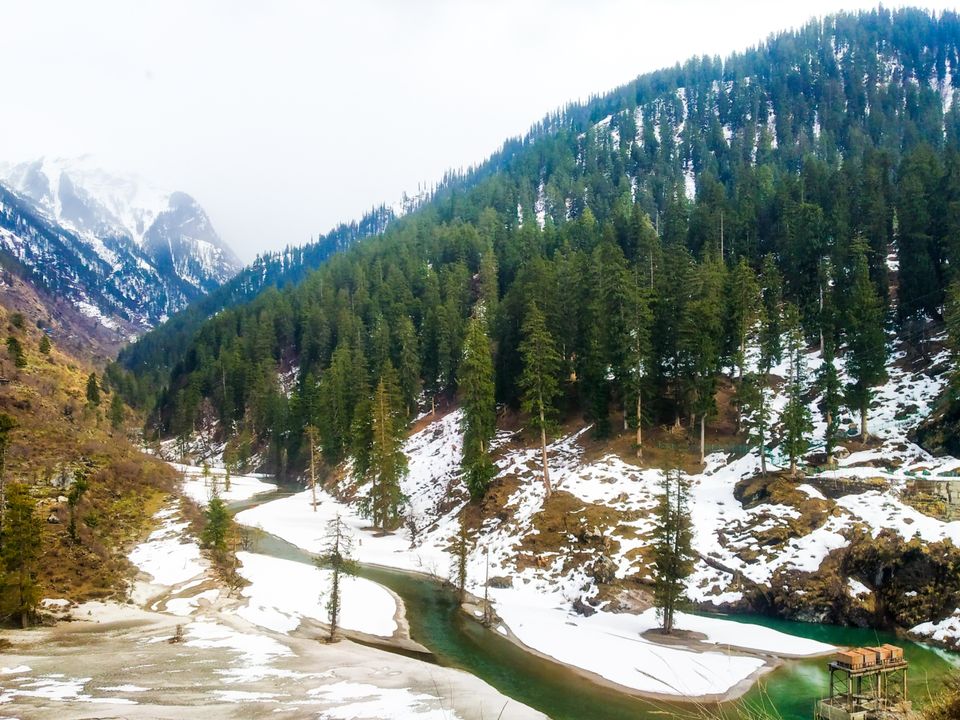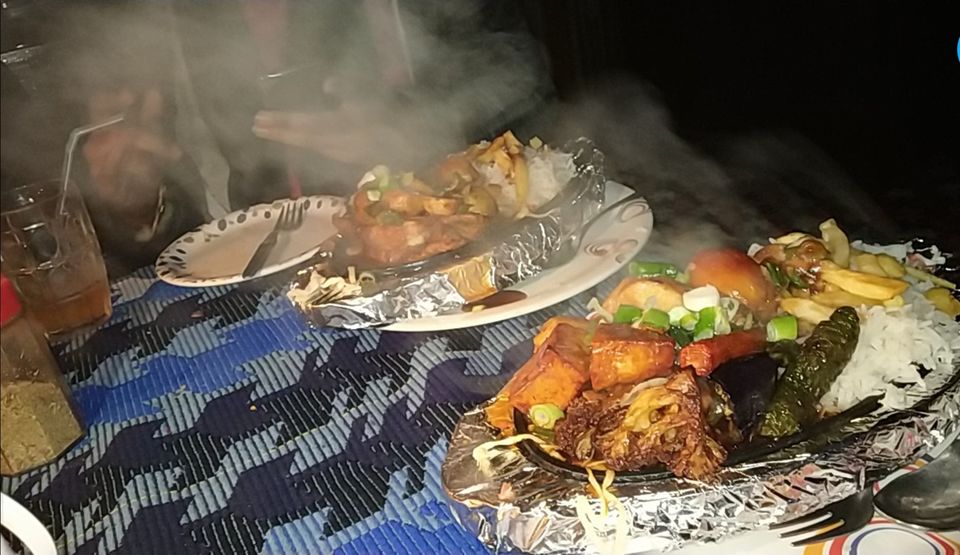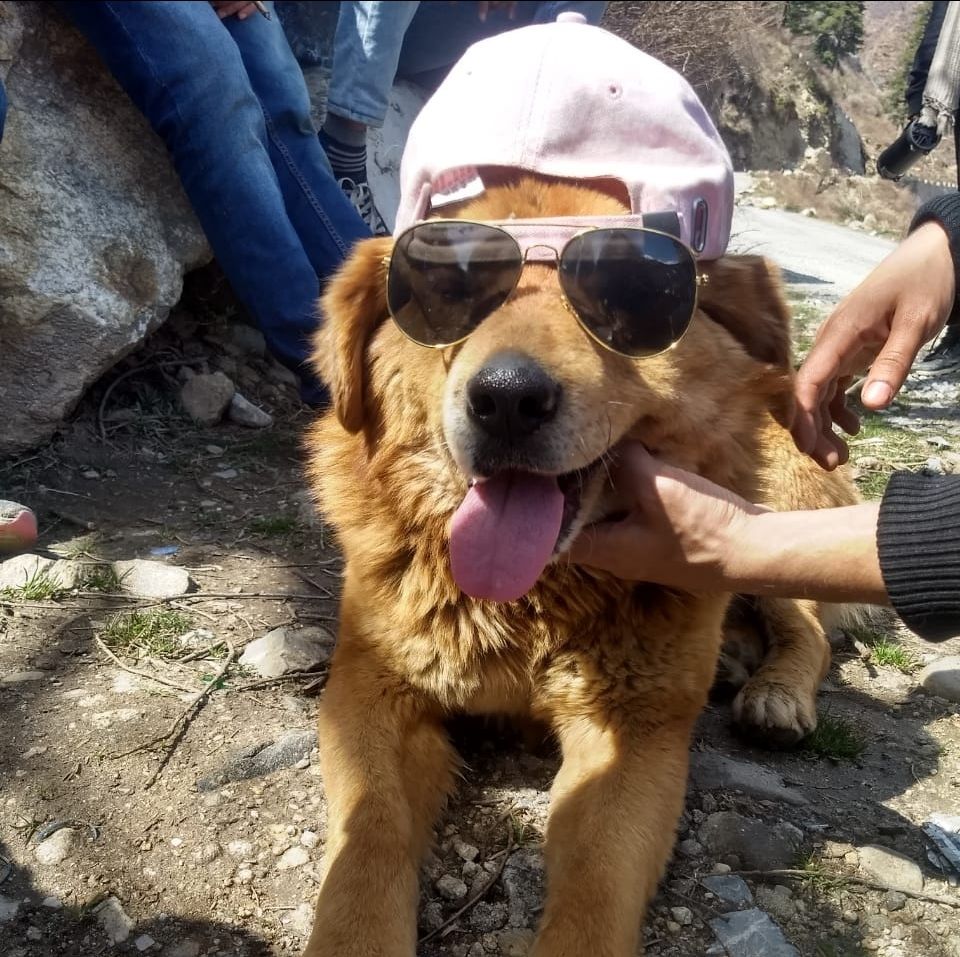 Next morning, we went to Barsheni from Kasol to start our Tosh trek. This is the point from where we start the 4km trek to Tosh. We started walking up and reached Tosh village by evening. The trek is not that long, it's just we were taking breaks so many times singing,taking pictures, playing with snow, etc.  We were just trying to decide where to stay for the night that suddenly, we hear trance music from top. It was not a normal trance playlist but the epic playlist we all heard for the first time. One song which became our favourite was 'Nasha Nasha.. Nashe mein hum'!
So, we decided to stay in the same Hotel from where we heard the music. The hotel's name was 'Pink Floyd'. They have their own restaurant where we ate like animals. The atmosphere and the view from there was stunning . The food there is so cheap and so delicious. You would not find that quality of food at that height. I assure you that!
At night, we came back to our rooms in Pink Floyd. We were just chilling and suddenly electricity goes off. We opened our windows to see what's happening but the view which we saw, it cannot be described. You can see it yourself!
It was around 1 am, it was so dark that we could only see these snow covered mountains and trust me, this was the first time we did not complain about the electricity. The view was enough for us to enjoy.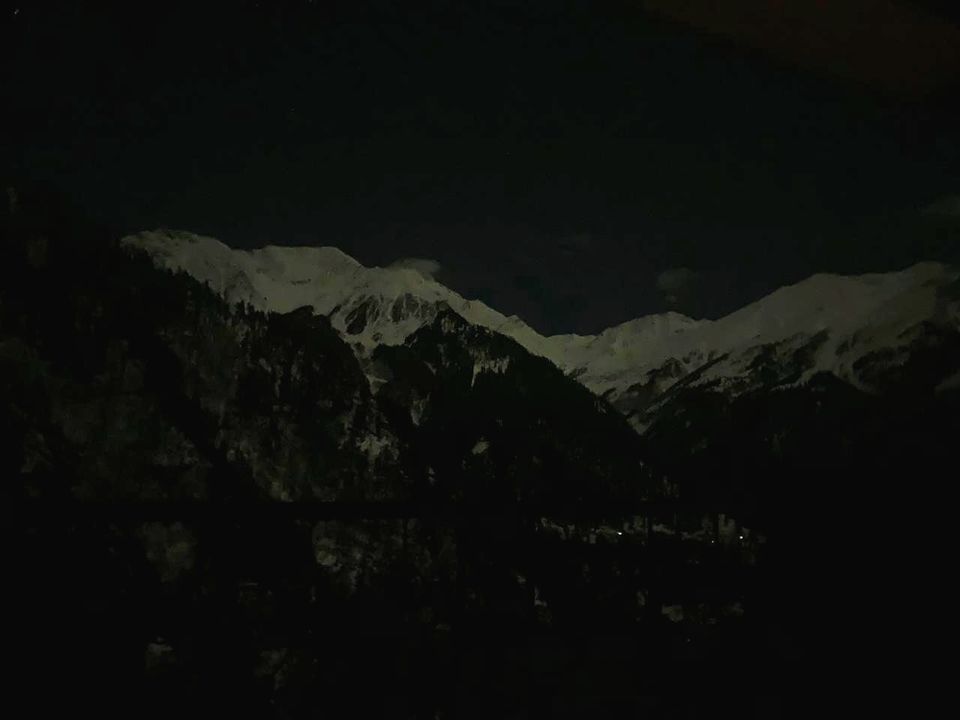 Next morning, we ate our breakfast there with the amazing view  and went down the trek. By noon, we decided to go back to Delhi. I have taken so many trips to Northern side of India but Tosh and Pink Floyd had everything I craved for on every trip. The view, the place, the food, the atmosphere, the affordability, the service... Everything!
So,When are you planning your trip to Tosh?