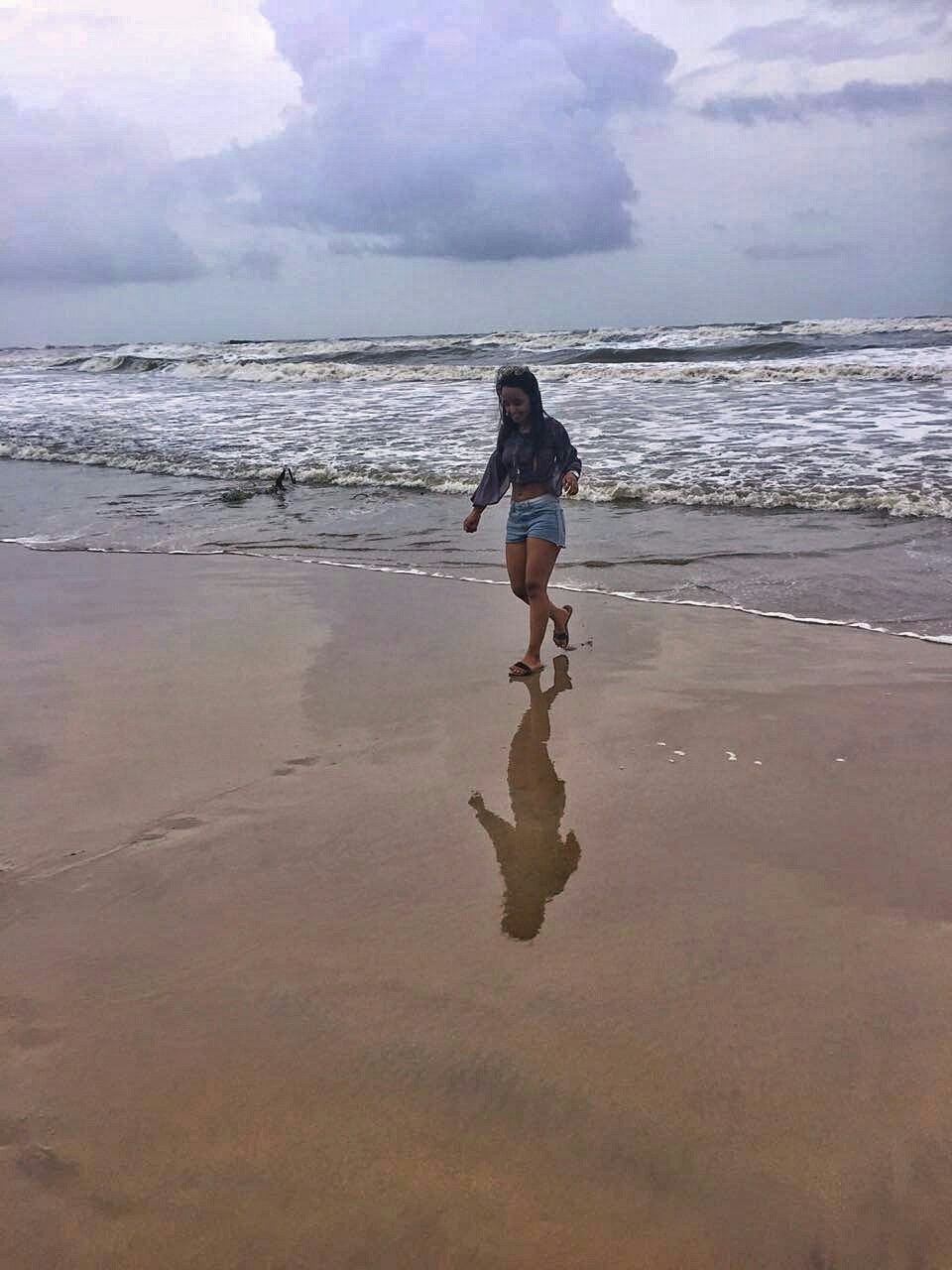 A "successful life" is defined by how victoriously the map holder completes the journey that is set before him or her.
Journeys are the foundations of our lives.
I went to Goa in the month of July with my sister.
Both these cities are located at a distance of 2094kms. Traveling from one place to the other is easy because of the efficient rail connectivity. 12432 Trivndrm Rajdhani is the fastest train that will take you from New Delhi to Goa. It takes 27h 35m.
Travelling through trains is a very beautiful experience. You get to see the nature , canals , how it has been created .
We reached Goa in the morning at 11:00 , our cab was already waiting for us. The driver dropped us at our hotel. We got ready in the next 2 hour and left for sightseeing and visited few beaches.
Goa is also famous for it's cheap beer. As compared to Delhi the rates were exact half in Goa. We boozed everyday in Goa , but in limit obviously.
I visited Amarabol beach and the main market in south Goa on the first day . I also got a clutch bag from the market. And then after having the dinner in local restaurant we came back to our hotel at 10PM. There were other people who joined us near the pool , we played some, had some and then got into our rooms.
July is the season of monsoon , it was raining in Goa as well. I truely enjoy rain. Imagine yourself sitting next to a beach and it starts raining(beautiful isn't it).
The temperature was moderate.
Just like everything has a beginning and an end, Journeys constitute of all things in between. It is the process of getting from one point to another. Physical Journeys involve a definite movement and provides challenges for a traveller to extend himself physically and intellectually. It has allowed us (mankind) to learn more about ourselves and the world around us, and it continues to do so.