In a city known for its exciting street food options, Ladera, a Greek themed restaurant with a modern array of varieties in step with Gurgaon's cosmopolitan flair is all things urban. Chromatically inspired by Santorini's rich culture and simplicity, traditional Greek interiors as adapted at Ladera is an ultimate replica that'll transport you back to the European vibes. So, are you ready?
Ladera
Designed to enable the old school 'sit down and sip your drink' culture and endless conversations over satisfying meals with friends or family, modern décor, plush seating, and brightly lit interiors is what defines the vibe at this eatery.
As you walk into the rooftop space of the restaurant, at first sight, you'll find artistically placed blue and white chairs and tables along with a huge seating space meant for large groups.
So, if you are battling to find a place with a great ambience, multi-cuisine food items, and drinks from around the world, then Ladera is your go-to destination.
Cuisine on offer
Embracing the exclusive Greek theme, this place in Gurgaon is a true visual delight one can witness! Ladera, located in sector 29 is the perfect hangout spot with a diverse menu ranging from authentic Greek dishes to seasonal Italian, Mediterranean and Continental food; from different Pasta's to Seafood and an array of desserts, this eatery is here to make your evenings more than perfect.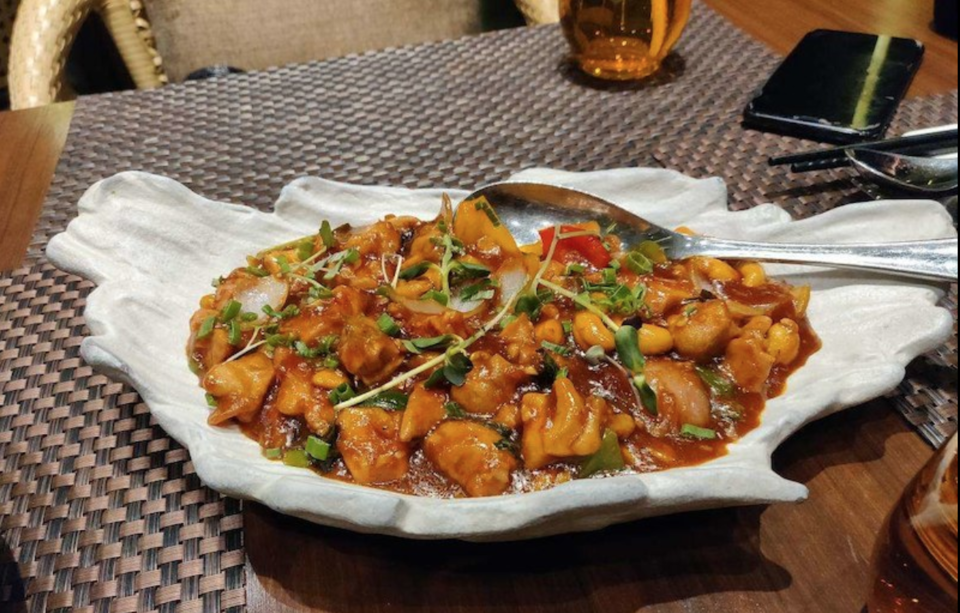 Ladera's unique rooftop space is gifting Gurgaon with a rare dining experience. So whether you want to gather your friends and savour onto some authentic food with locally sourced ingredients from Italy or grab a Mocktail and spend an evening with your special someone on a date, Ladera is sure to leave you with a contented stomach and a euphoric tongue.
Must Try Foods
Right from their in-house pizzas consisting of Romana Pizza, Atomica Pizza, Formaggi Pizza, to a scrumptious plate of Clarendon Greek Salad, nutritious Quinoa Salad, everything on their menu is to die for!
When to go?
Opening hours: 6:00 PM to 11:00 PM – Monday to Sunday
Where to go?
Address: Plot No. 363-364, Near Huda City Center Metro Station, Sector 29, Gurugram, Haryana
Contact Details
Phone: 0124 492 9292, +91 8447758631, +91 8447758644
Average Cost
Rs. 2500 for two people (Approximately)