Delhi commonly called as "Dil walo ka shahar hai ye" (the city for the people with a good heart and the romantics), is the capital of India. With an estimated population of 25 million people, New Delhi is the second most populous city in the world and the most populated in India. I moved to this city in 2012 and quickly adapted myself to the people, aura, and charisma of what New Delhi offers to its new inhabitants. But to be honest, I don't love Delhi at all. I was born and brought up in Kolkata, another metropolitan city of India and the largest in the eastern part of the country is 1646km away from New Delhi. For the first time in my life, I ventured away from my hometown for my post-graduation and the only question that was running at the back of my mind was, where have I come? I just hate Delhi.
There is this highly prevalent English proverb i.e. Like Father Like Son. For me it's somehow different, the thought process and looking at life, I am more of my mother. She is one woman who is always ready to explore and find love in discovering new avenues to monuments. She has that keen interest in seeing historical monuments that sometimes makes me stare at her with amazed eyes. History, rich architecture and New Delhi goes hand in hand, and hence her love for Delhi was never lost. Like mother like son, my mother sent me to Delhi for higher studies and I just don't like this place.
#IndiavsDelhi
After the horrific Nirbhaya rape case incident that sent a shockwave across the nation, the rest of India has presumed that people here are too much rowdy and have no mannerism at all. Girls' safety in Delhi is a big concern and eve teasing is rampant, this is the notion that people have. Well, to be frank, after the rape incident happened, even I was thinking that where have I come? So one day I was stuck at Rajiv Chowk metro station. My debit card was not working at all and I was left cashless and to my sheer surprise, I had no balance in my prepaid SIM card. I had no other option than queuing in front of the ticket counter and ask the people for their cellphone so that I can at least call my banker dad and he can look into the matter. Out of nowhere, a young Punjabi guy just handed me 50rs and told me to stand in the queue. I never asked for money, but his subtle gesture spoke more than words can ever speak. Another thanks I will owe is to our honorable prime minister Mr. Narendra Modi. One sudden night I get to hear about banning of the currency notes. However, I cannot ban my passion for photography. So with a mere 250 bucks in my wallet, I ventured out to explore the lanes and by-lanes of Chandni Chowk. I didn't realize when I ran out of cash that I had to keep walking and asking people for random directions to the nearest Metro Station. I reached out to a shopkeeper, a mid-age Muslim man, complexion was fairly fair and white beard, and asked him for the nearest metro station and the road to get there. Listening to my turmoil he again handed me a 100rs note and that too upon a lot of rejection requests that I had to accept it from him and the conversation ended with sweet words, "insaan hume banaya gaya hai insaaniyat dikhane ke liye" (we have been created a humans just for the sake of humanity) I can never forget the man and the help he did to me. See, I told you, the people who live in Delhi are very bad, they are rowdy, all sorts of miscreants and bad, terribly bad people live here, but hey, I have never faced such issues here. One thing is for sure, the people here know how to treat people. The people of Delhi never fail to amaze me. Thugs, people who pick pockets reside in every city. Then its bitter injustice for the Indian media to single out Delhi in every situation when an incident of rowdiness or rape is reported.
#RichInHistory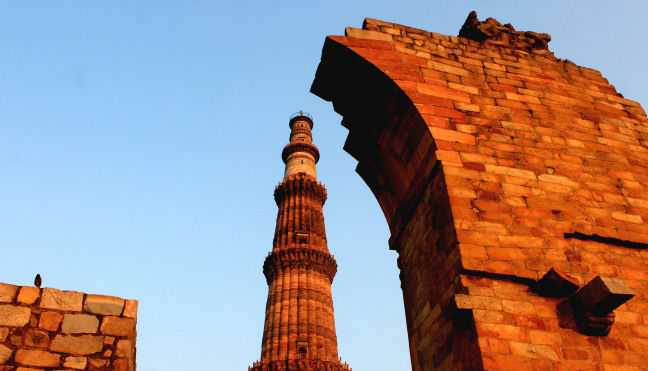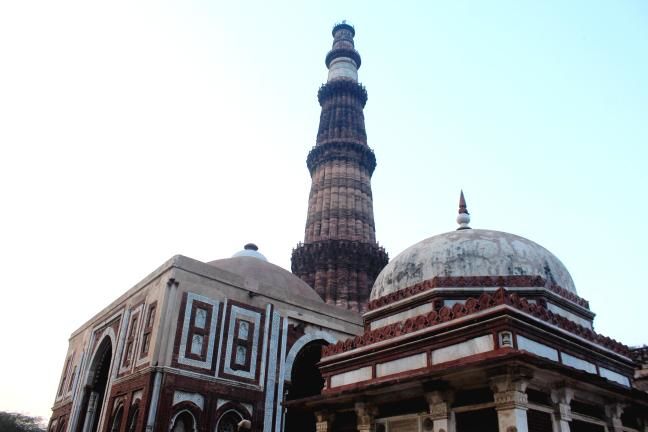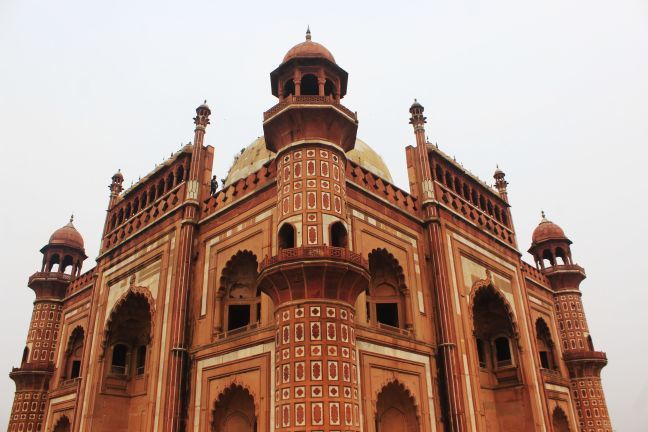 Delhi has been the pivotal point of India since ages. The sultans who tried to conquer India from time to time always had the priority to capture Delhi first, and then focus on the rest of the country. Delhi has seen change of thrones for generations. However, most of the time, Delhi and the surrounding region has stayed under Islamic rulers and their dominance. Five dynasties ruled over Delhi Sultanate sequentially, the first four of which were of Turkic origin: the Mamluk dynasty (1206–90); the Khilji dynasty (1290–1320); the Tughlaq dynasty (1320–1414); the Sayyid dynasty (1414–51); and the Afghan Lodi dynasty (1451–1526). Much of Delhi's architecture is a mix of every dynasty's artisans. People from every dynasty contributed to shaping Delhi in a way that a blend of Indo-Persian to Indo-Afghan or Indi-Turkish architecture can be observed in the historical monuments of the city, most of which are in ruins, except the ones which have been recognized under UNESCO World Heritage Site program.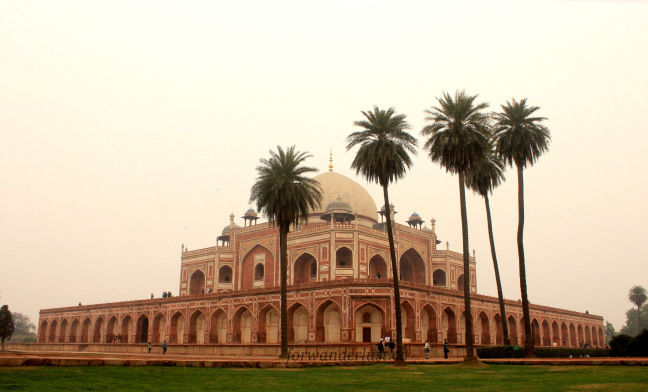 From the stupendous beauty of Safdarjung's tomb to the greatest and the tallest tower of that generation i.e. the Qutab Minar, rich heritage can be observed everywhere. The burial place of Humayun, the second Mughal emperor to rule India and undoubtedly Delhi, is today known as Humayun's Tomb. It is managed by the Archeological Survey of India and is a UNESCO world heritage site. It was built in 1572, by Bega Begum, the first wife of Humayun and the manufacturing cost was stumbling 1.5 million rupees of that time. It's a site of wonders.
In the second part of the story, I will continue stating why I don't love Delhi at all where different sorts of foods have killed my taste buds totally. Feeling excited? Stay tuned for more!