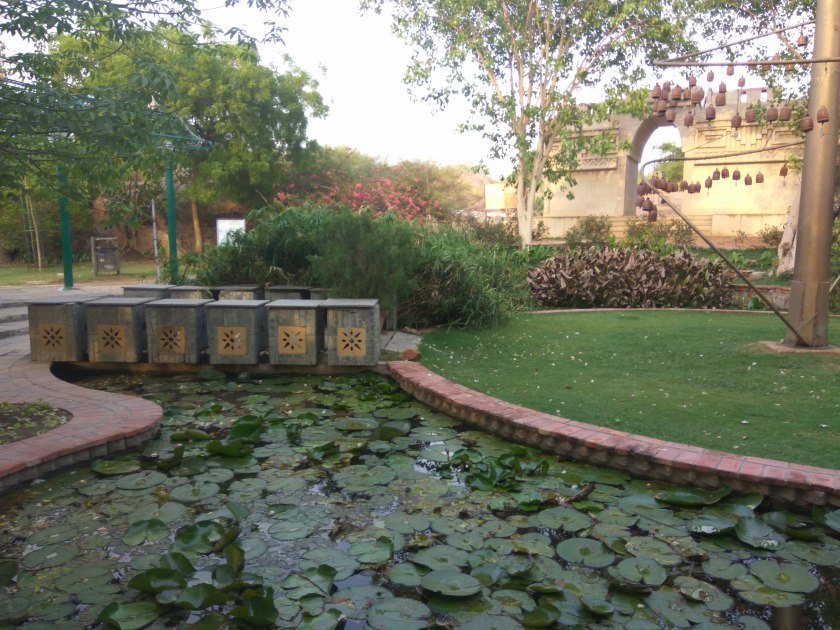 (Blog 4 in my series of blogs - Delhi Delight)
Having heard so much about the shopping fever of Delhi, and having seen this market in various Bollywood movies, we decided to visit a popular market run by Delhi Tourism Department named Dilli Haat. Dilli is the Indian version of Delhi, and Haat means a rural or village market. It is located at 3 locations across Delhi. We went to the one situated closest to IIT Delhi.
Dilli Haat is designed with an ambience of a traditional rural haat (market). Craftsmen, chefs, traders, artisans from all corners of the country have set up their stalls here, providing a wide variety of cuisine, craft and cultural activities. There were stalls of traditional clothes, footwear, handicraft items, food items, decorative pieces, etc.
The architecture resembled that of the rural areas. The place was lively like every market, but there also a sense of calm amidst the market hustle bustle. Colourful drapes above the pathways added to the colourful items that stalls sold, made the place seem even more lively.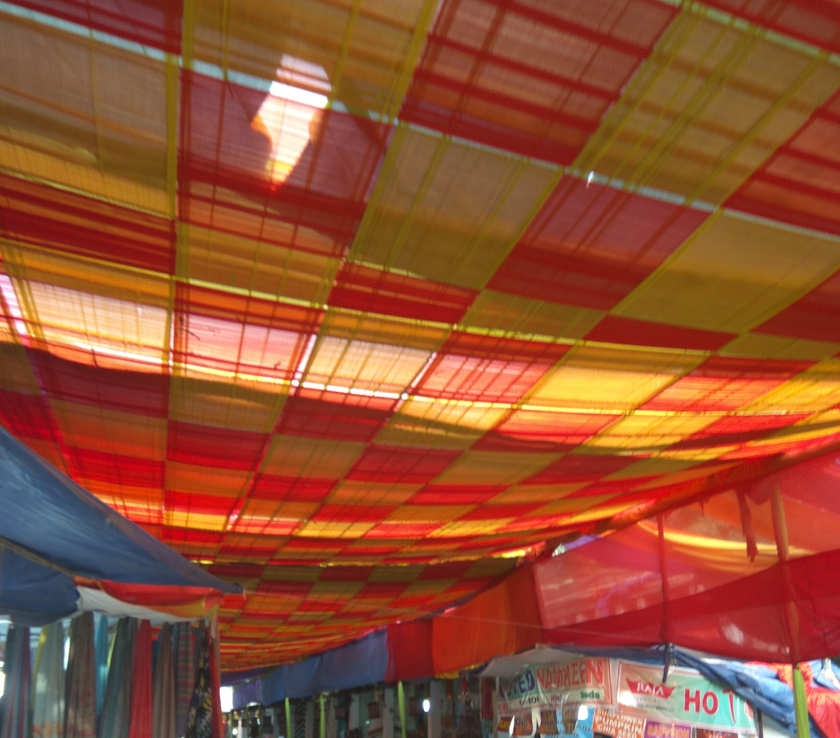 From what little knowledge I had of Dilli Haat, I assumed there would be so many cultural programs going on. My imagination was fueled by an older memory of another similar place in Jaipur. It was only after going there, I realised that cultural programs are organised only on certain occasions and it's not an everyday event. Although my expectations were ruined, it was an market with a difference. It was not just a market. It was a showpiece of Indian tradition.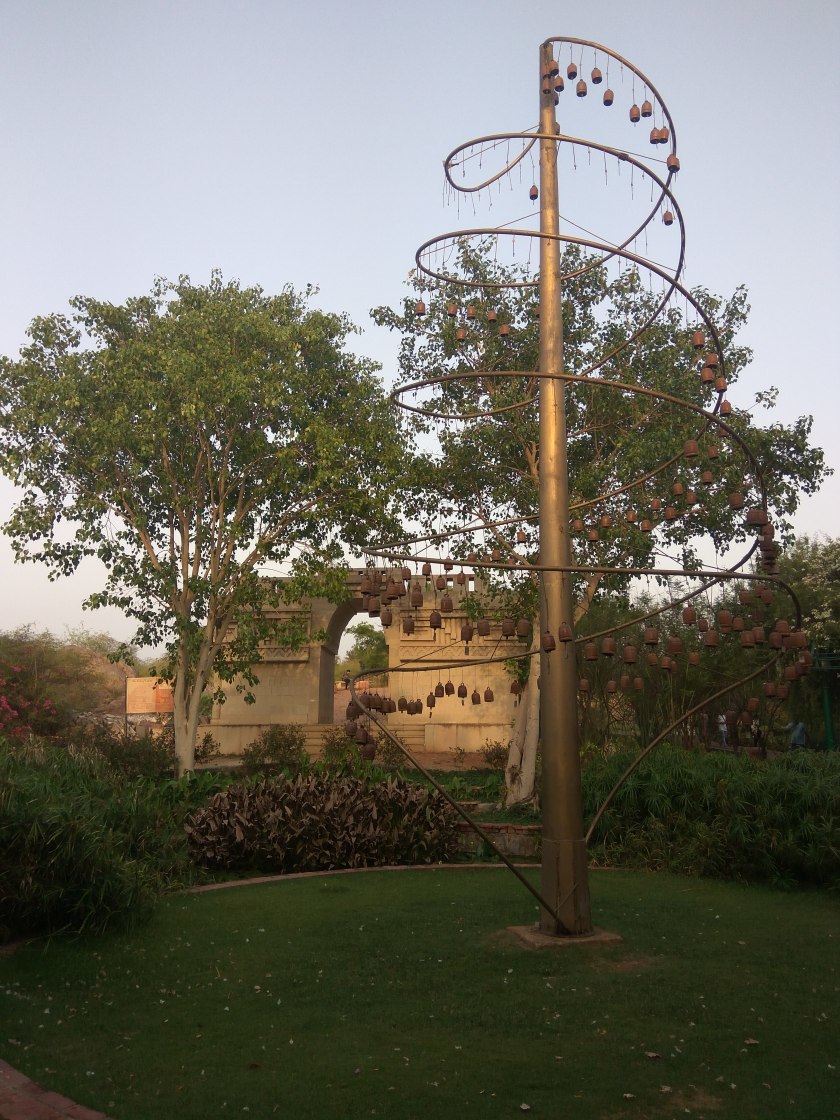 A few days later, when we were bored of work one evening, we decided to visit another place on our list. The Garden of Five Senses. It is not just another garden, it is designed to serve as a treat to your senses. There are various architectural features within the park. They add to the already present green beauty. A pond of water lilies and Khas Bagh are some of the various other features of the garden.
Having visited during the peak summer season, I couldn't really see many flowers. But I have heard that the garden turns into a paradise during the spring season when nature blooms with all its beauty.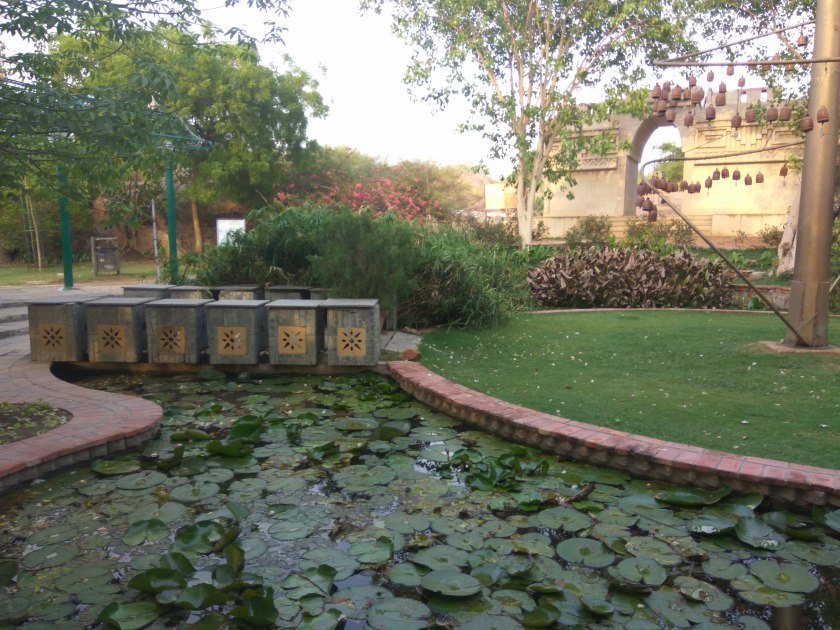 Dilli Haat :
Date of visit : 15 June 2017
Closest Metro Station : INA
Garden of Five Senses:
Date of Visit : 16 June 2017
Closest Metro Station : Saket