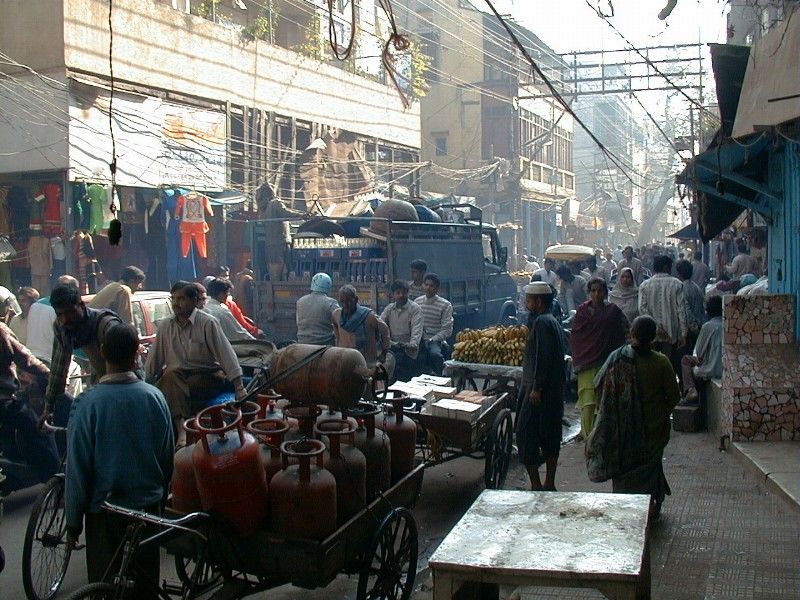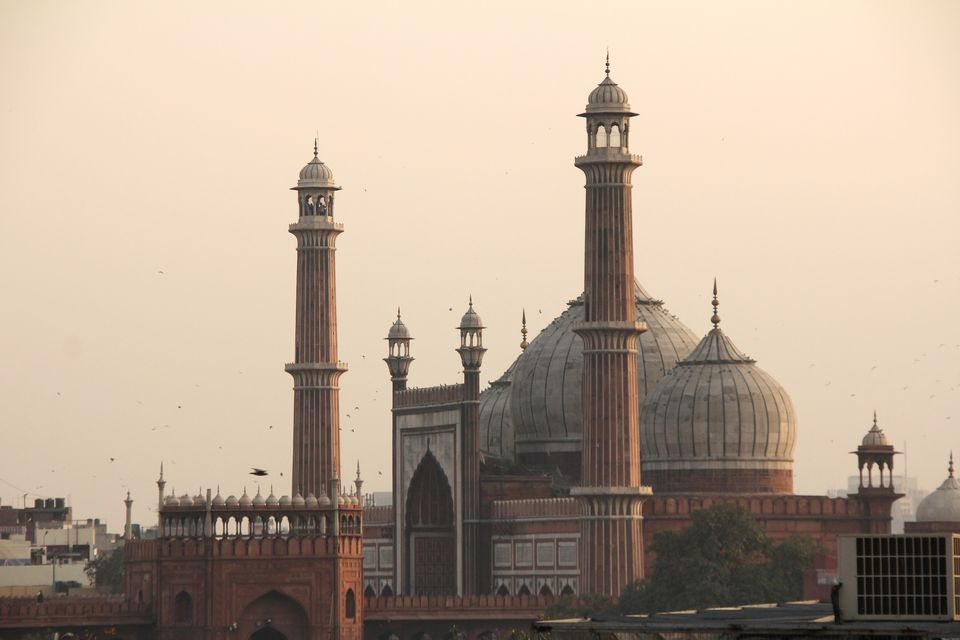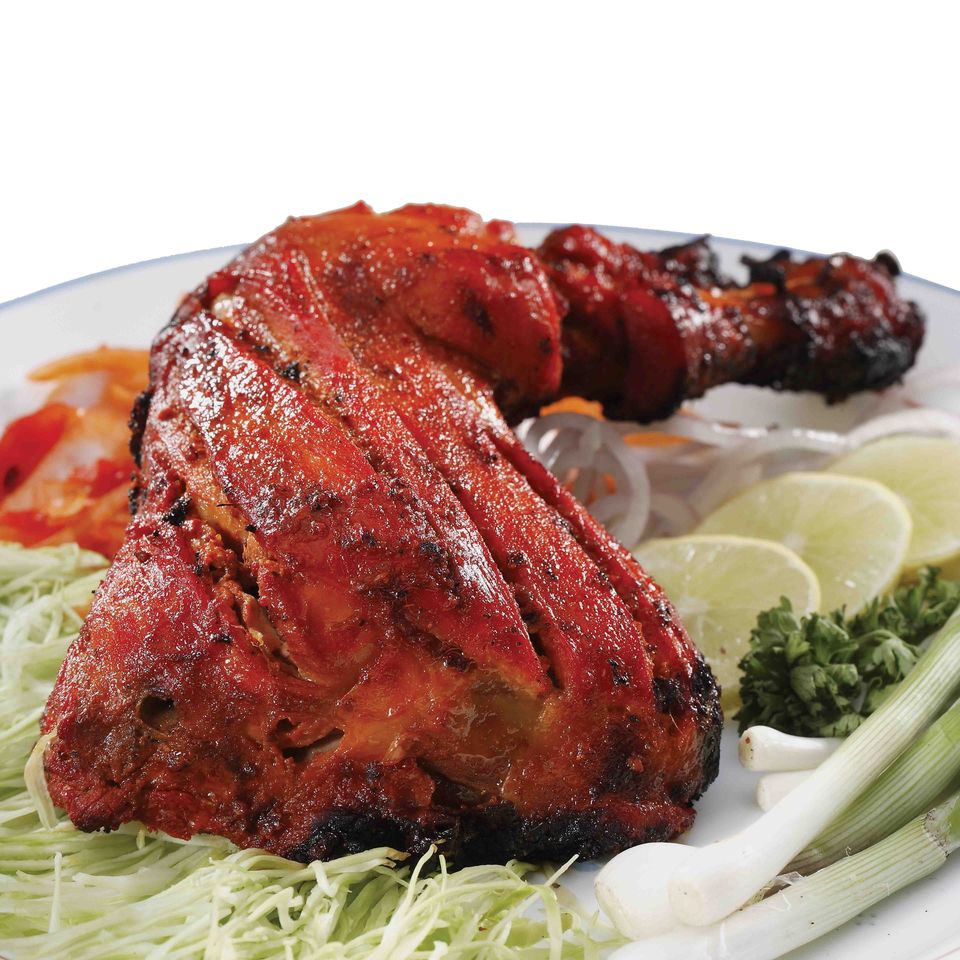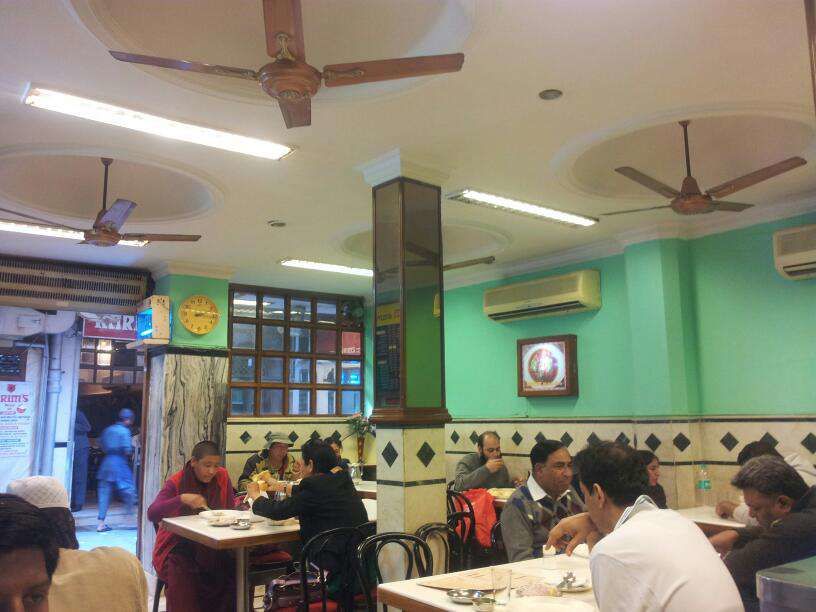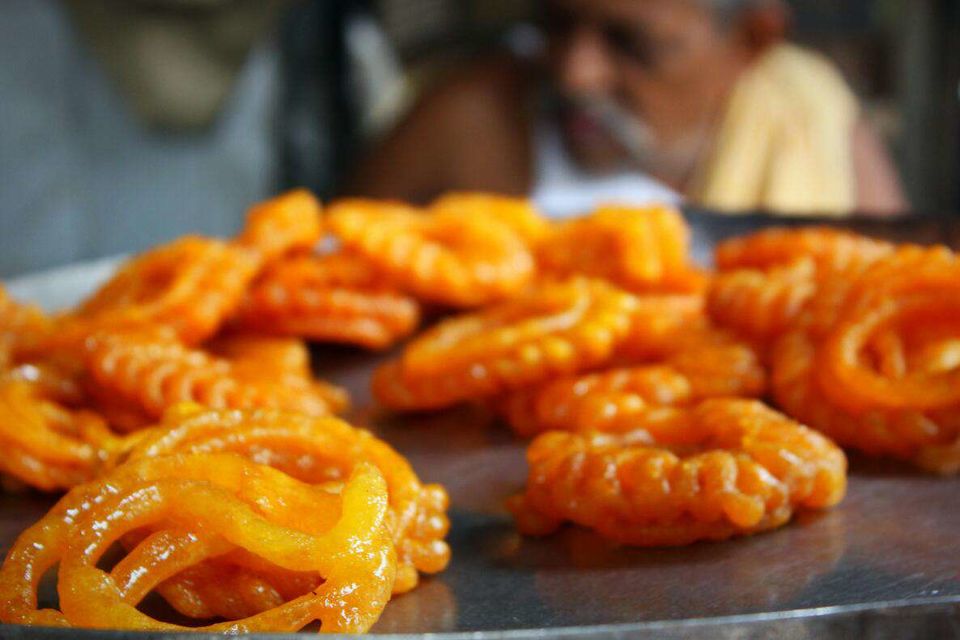 Owing to an unexpected turn of events, I landed up bang in the middle of Old Delhi not knowing what to expect. I was interning in Delhi during the summer of 15' and had planned to catch up with one of my very close college seniors, Madhav who was a localite. I was expecting to meet with him at one of the shady bars in Pahadganj that i had been visiting so frequently, but he had other plans. He told me that he was going to show me a bit of the famous old Delhi and asked me to meet him at the Chawri Bazaar Metro station.
When i got out of the metro station, i encountered the most busy streets i had ever seen! I met Madhav there and he told me that we were going to eat something near Jama Masjid, which was a ten minute walk from the station. As famished as I was, i jumped at the chance to get a bite in before doing all the touristy exploring. We went to a restaurant called Karim's, which is probably the highlight of my time spent in Delhi. If you thought the burgers at McDonald's or the pizza at Dominoes was a treat, you need to visit the streets and the right ones at that! The foodgasmic experience that I had at Karim's was one that still gets me drooling everytime i think about it. The place looked extremely ordinary and unimpressive, crunched in the corners of the lanes overlooking the Jama Masjid. The aroma of the food in those lanes though, is probably what attracted even foreigners and Tibetan monks to stop for a bite. We tried the famous Mutton Korma, Bheja Fry, extremely huge naans, and a classic tandoori chicken - A royal meal that was given a just ending with a beautiful earthen pot of firni. The place was within our budget and we paid less than a thousand rupees for a gigantic three course meal.
After stuffing ourselves, we trudged through the narrow lanes of the place and made our way to Chandni Chowk, taking a cycle rickshaw for part of the journey. The rickshaw wala engaged us in entertaining conversation talking about the corrupt cops and their tyranny on the local rickshaw pullers. The vibe of the city is something else and coming from a lazy town like mine, the urgency and pace of the life in the metros especially Delhi is what enchanted me most and made me fall in love with the city.
Chandni chowk was another level crowded, trumping the streets of Chawri Bazaar with ease. I don't know if this was because it was the weekend or the usual scene in old Delhi, but there were people and rickshaws crawling all over the place. Shops were cramped up even in the small corners between other shops and these guys could probably give lectures on proper utilization of space and packing things beyond imagination. As we made our way past the hustle bustle of jewelry and perfume shops, Madhav told me that we were going to get some 'Old special Jalebi' which sounded pretty odd. Five minutes later i got what he meant, we were at a shop that is actually named 'Old Special Jalebi Wale' and has legendary status in the street food scene in India, with arguably the best jalebis to offer. All those looking to gain some pounds, ditch the mass gainers and have a plate of these jalebis made in pure ghee and you're good to go! They were absolutely delicious ( I ended up having three plates and feeling sick, but totally worth it).
After getting done with the extensive food journey from Chawri bazaar to Chandi chowk, we decided to head home for a game of Fifa but i insisted on checking out the world famous parathe wali galli before leaving just to see how 150+ types of parathas were humanly created! I ended up sharing a Rabdi Paratha with Madhav (breaking all prior records of stuffing myself with large quantities of food) at the famous 'Babu Ram Devi Dayal Parathe Wale'.
We couldn't really move after and took an auto back to the metro station, before heading to our respective homes. I did meet Madhav a few times after that during my stay in Delhi, but none of those came close to the experience that i had on that day. I seemed to understand without any particular reason, the charm that Old Delhi was so famous for and would definitely advice all the people visiting Delhi to reserve an entire day just for exploring the older parts of the capital, you can thank me later!