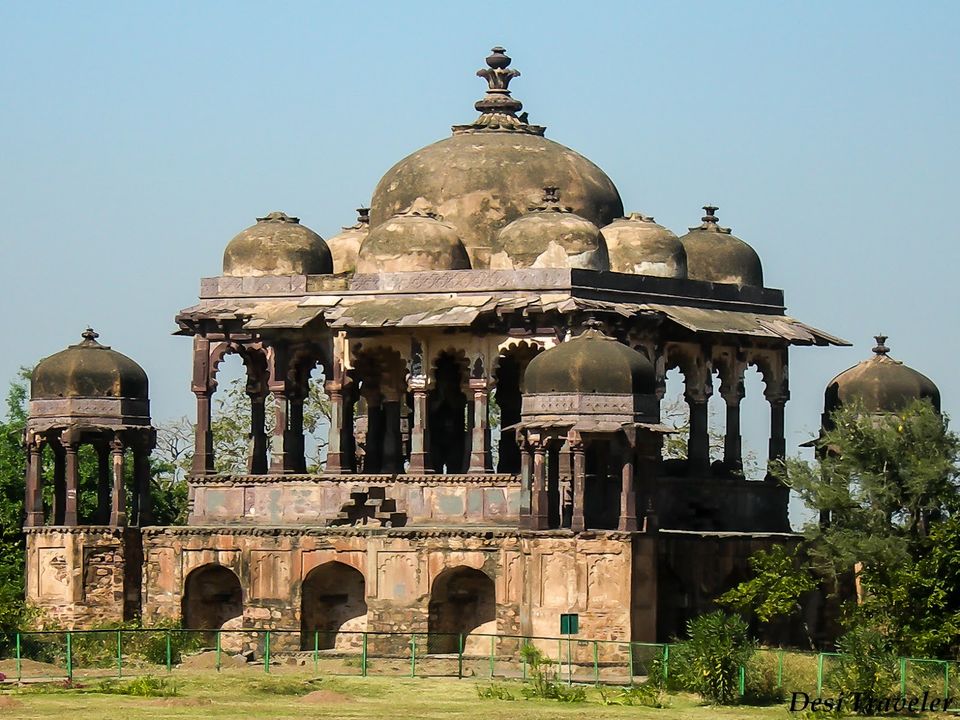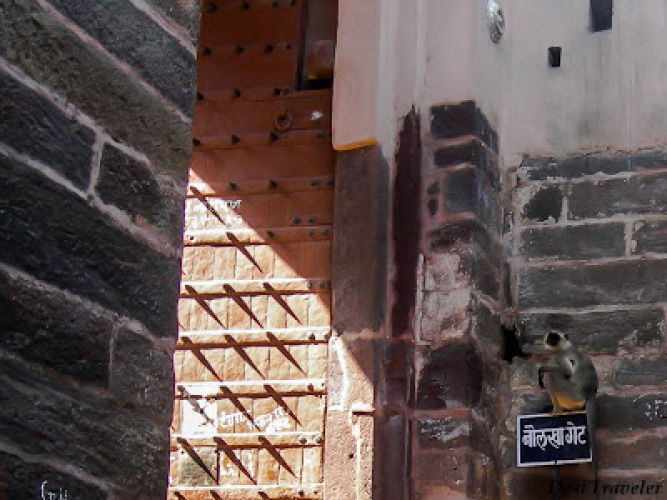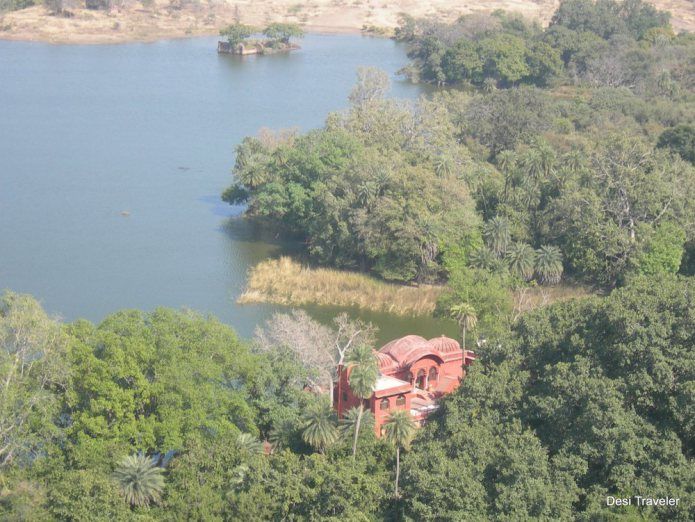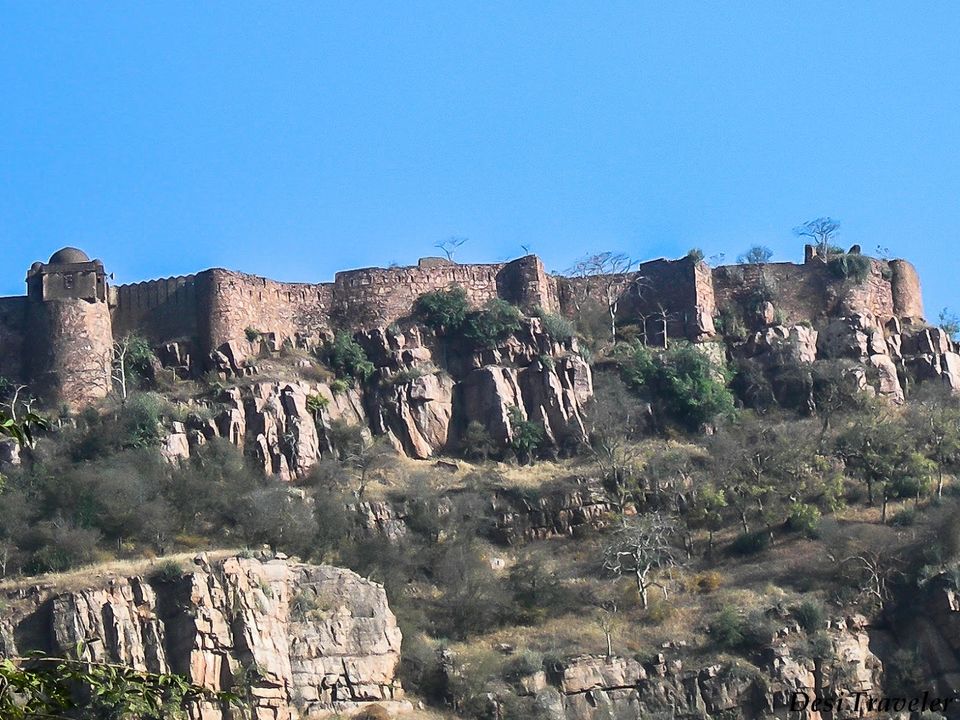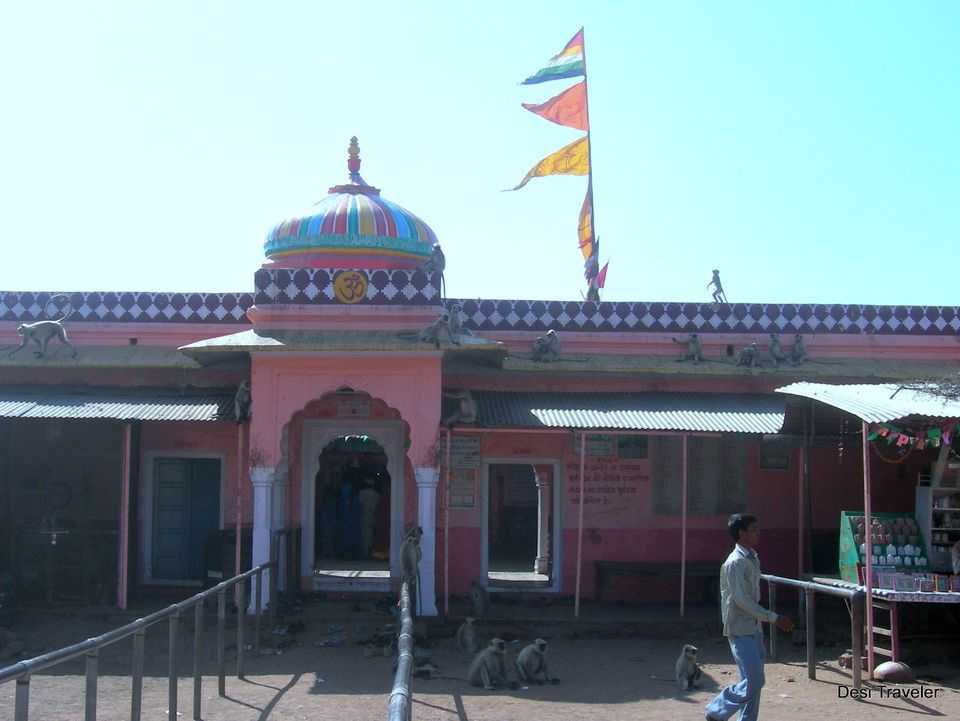 Initially I was reluctant to write this post as I thought many things might have changed. But then my wife chided me if  not much has changed in a thousand years in Ranthambore, what would have changed in last couple of years? This rekindled my memory of our visit to Ranthambore National Park and Fort in Rajasthan. She is actually 100% right, what could have changed in a fort that has been fighting the enemies for hundreds of years, first the army of Allaudin Khilji, the Sultans of Gujarat, and then the Moguls, all this while bravely smiling at the elements which are extreme here on the boundary of Thar desert. So here is a post on our visit to Ranthambore.
Ranthambore has 2 major attraction for tourists Ranthambore Fort and Ranthambore National Park, made famous by former Prime Minister Rajiv Gandhi who went on vacation there with his family. The park, a wild life paradise used to be Shikargah (hunting ground) of the Jaipur Royals before it was converted to National park under  Project Tiger. Ranthambore national park is around 15 KM from Sawai Madhopur Railway station, which is about 360 KM from Delhi. We decided to take the train as there are a lot of options from Delhi and you can take an overnight train to arrive fresh in the morning. The fare for AC III tier nowadays is around INR 500 and the train will take anywhere between 5 to 8 hours depending on which train you take. 
Our hotel had arranged for a pick up and the journey was smooth. We decided to skip the early morning safari first day and decided to go to the fort first. The fort was first built around 1000 years ago and different versions are there as to who built it. But it is most famous for 2 things one is the bravery of Veer Hammir, and the other attack by Allaudin Khilji.  Khlji on hearing about the beauty of Rani Padmini who was the queen of Rawal Ratan Singh Khilji decided to attack and take the queen by force, the war ended by Jauhar (Self immolation) by the queen and other women in fort and fight death by the warriors.  
Anyway once we reached the fort only then we realized how magnificent it must have been in days gone by. It towers above its surrounding and is on a hill about 900ft high. The view from the top is spectacular and you can see the famous Jogi Mahal in a distance, there is also a very ancient Ganesha temple founded by Veer Hammir at the top of the fort. This temple is believed to be one of the oldest continuously worshiped Ganesha temples in the world. There are various palaces in the fort all in very bad shape due to lack of maintenance and mistreatment by tourist and govt alike. This magnificent fort is now ruled by clans of Langoors who dominate every corner of the fort. There is also an ancient Jain temple in the complex that also needs a lot of repair.
The evening and next morning were reserved for the Ranthambore National Park. Although it is famous for its Tigers, for some reason they decided that they don't want to see us and we could not see even a single tiger, while every other person we have met who has been to Ranthambore has seen a tiger there. But we were not so lucky we saw a lot of herbivores like Cheetal, Sambhar, Blue Buck ( Nilgai ), peacock, and my only sighting of a sloth beer ever in wild. Next to the famous Padam Talab (Lotus Lake) we also spotted an owl blissfully sleeping in its hole in the bark of a tree. True to its name the Padam Talab was full of lotus flowers and deer were relishing them. We hoped some tiger will come to relish the Deer but it was not to happen. Hence our this visit to Ranthambore did not resulted in any tiger sighting thus no tiger pictures 
The evening was spent around bonfire at the resort, before taking a late night train back to Delhi to reach back to the city early morning. Ranthambore is definitely on my visit again list this time hopefully will get a tiger sighting.