We all traveller have one thing common among us and that is love for mountains, yeah " Mountain love". Although I love Beaches and sound of Sea waves though if you need peace and want to lie down under shooting stars in the sky then Mountains are the best destination.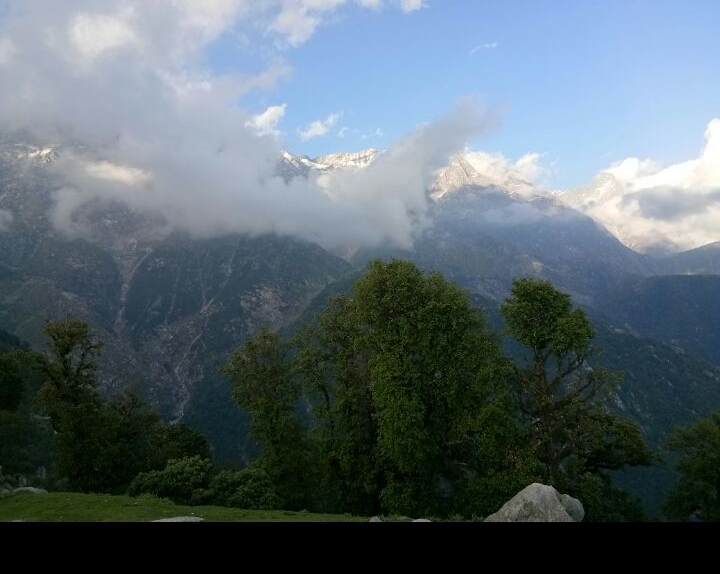 I have travelled many cities of Himachal Pradesh but I was unaware of place like this. We got this Idea of tracking from our friend one day before we left for this trip. Now I am going to share all my adventure with you that we did there.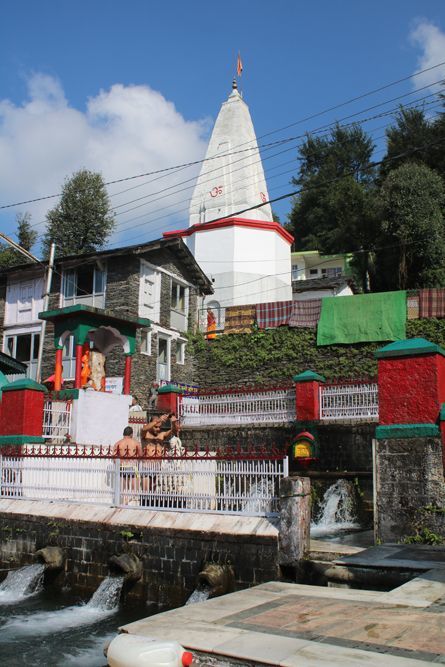 Day 0- We booked our tickets with Himachal Priwahan transport which cost us 800Rs per person. The bus we took from Kashimri gate, New Delhi and It was Non Ac one. Though we were facing heat heat inside Delhi but after crossing its border we felt relaxed. We are in group so we enjoyed our trip singing and gossiping.
I was not able to sleep whole night in excitement so I kept watching outside while filling my alveoli with freash air. We reach to Dharamshala very early in the morning and for going macleodganj one have to change the bus. So local buses were there to help a lot.
Day 1- We all were feeling tired because of journey but no one was ready to sleep. We took a room and fitted ourselves in only one room which cost us Rs2500 per day for all (we were 5). Though the room was not up to our expectation but we manage as we thought who have the time to sit inside. We took baths and dressed ourselves and left the room within 2 hour.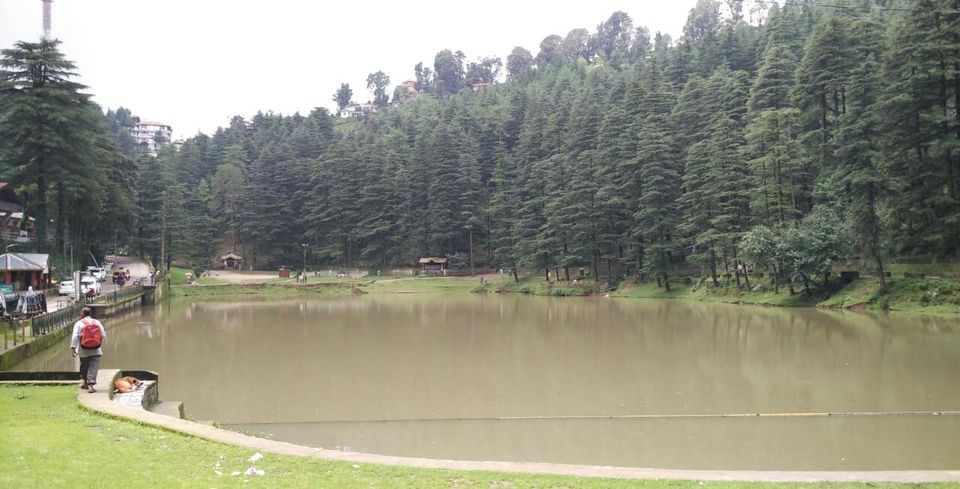 The market was in front but not much thing to buy. It depends may be you will find good things but for us a big no. We took our lunch in a nearest restaurant. The food was nice and does not cost us much, approx Rs 2000 for 5 people. After lunch we went to watch water fall famous as "Bhagsunag water fall".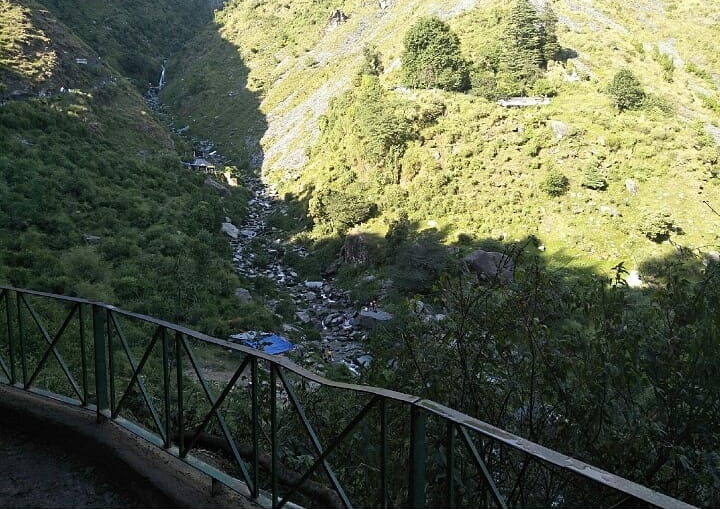 Day 2- If you have to go on track start as early as possible in the morning but guess what we got was rains. It rains almost 4 hours. So, we started our tracking at almost 2 o'c and it was a 4 hour tracking.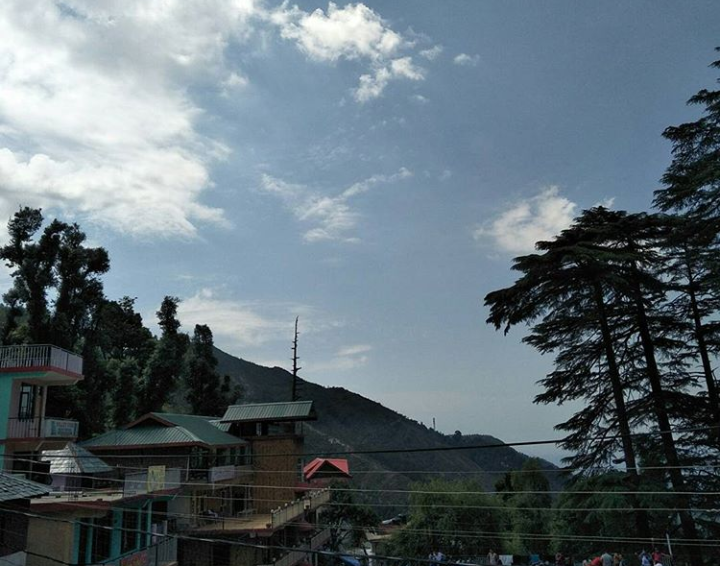 After visiting temple, we searched restaurant to have lunch. We returned to hotel room after lunch and laid on bed to relax. We packed our bags in the evening and went to bus stand. There we found some local shops to buy spiritual decor for house.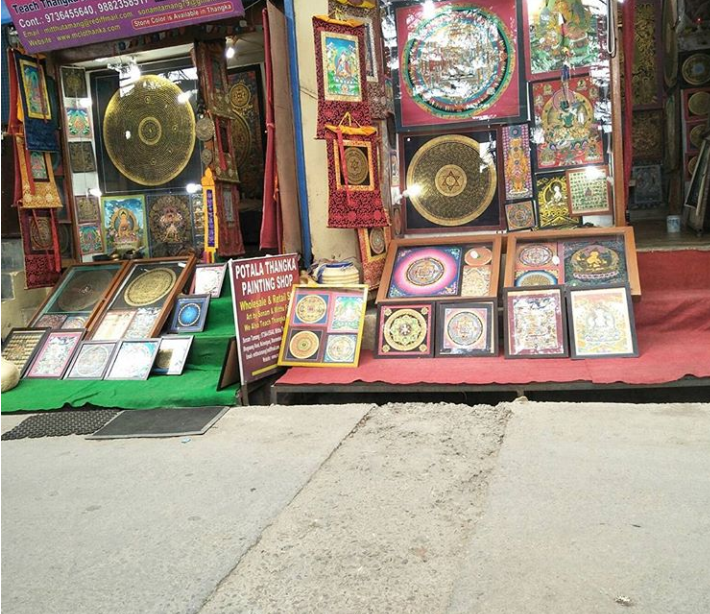 We reach quite early so we decided to visit nearby places and we found one old church "St. Jhon In The Wilderness church" of British era with a beautiful garden in its yard built in 1852.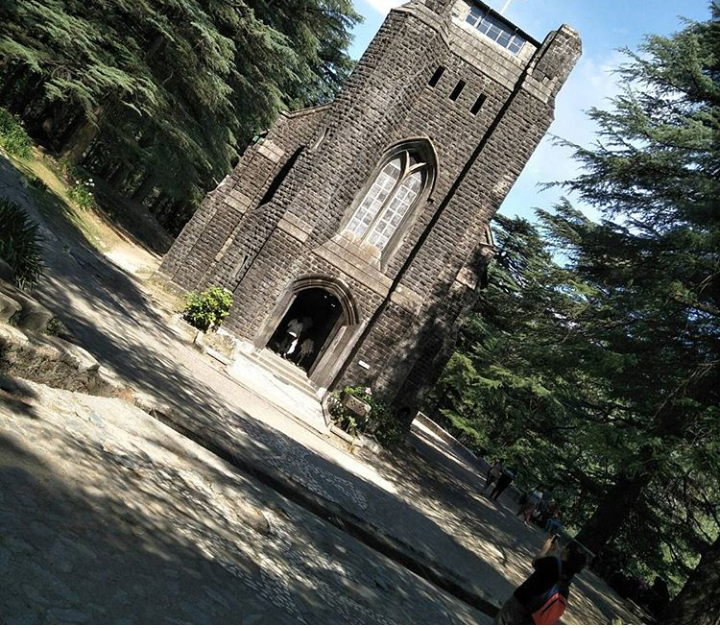 Though it was on walking distance but you have to keep walking to explore it in better way. We spent almost 4 to 5 hrs near this water fall.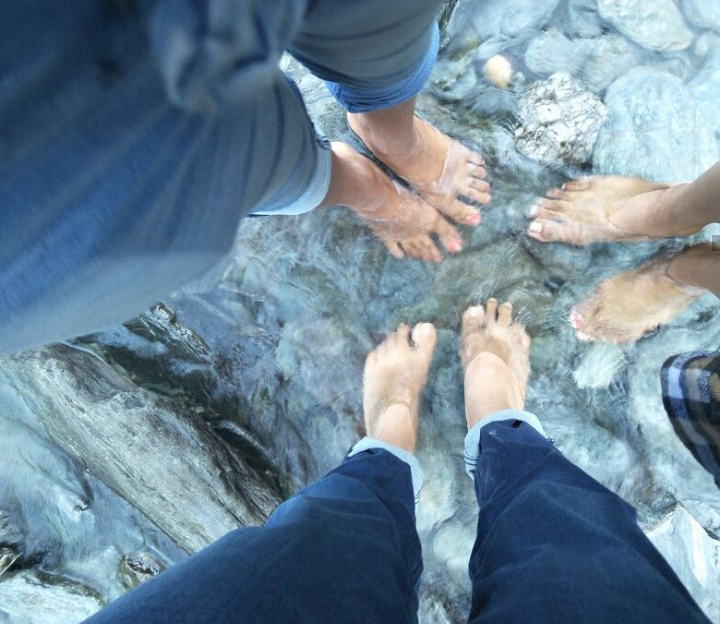 All the flora and fauna in here is spreading peace and love. We kept walking and reach at end point, There was a beautiful cafe for visitors.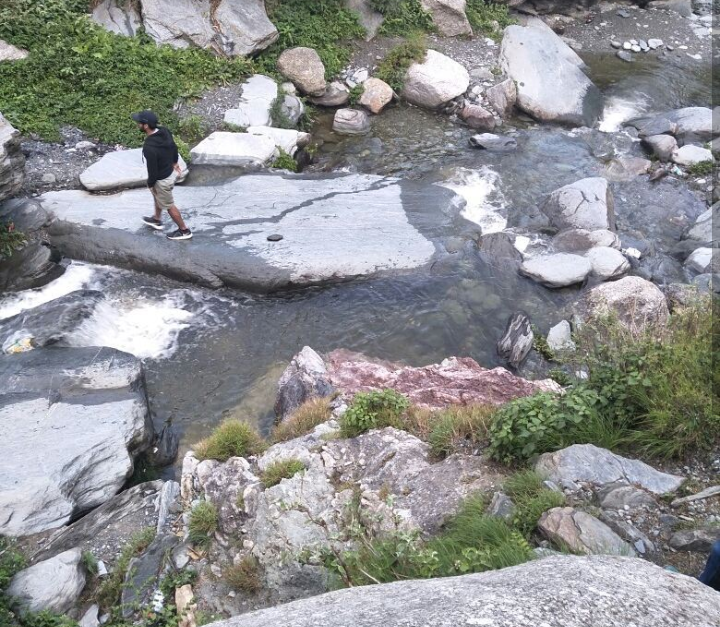 One can sit and enjoy the music and food in lap of mother nature. We enjoyed our photo sessions and then return to back to our hotel before sunset.
We took all the necessary stuff and started our track and we bought the tent on our way it cost us 1500 almost depend how good rate you got. Do not overload your bag with unnecessary stuff as the path is going to be really tough.
We covered all the distance as quickly as possible.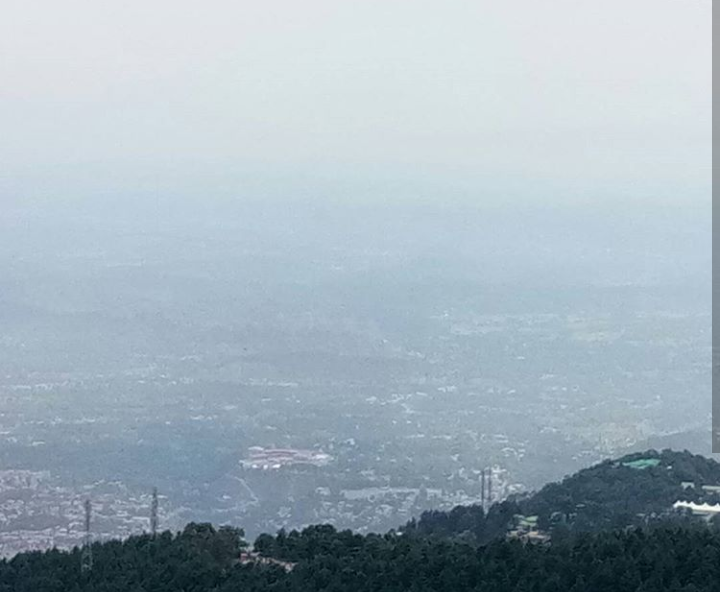 You can also enjoy the tea and coffee in between. We reached there at approx 5pm and the view there was amazing.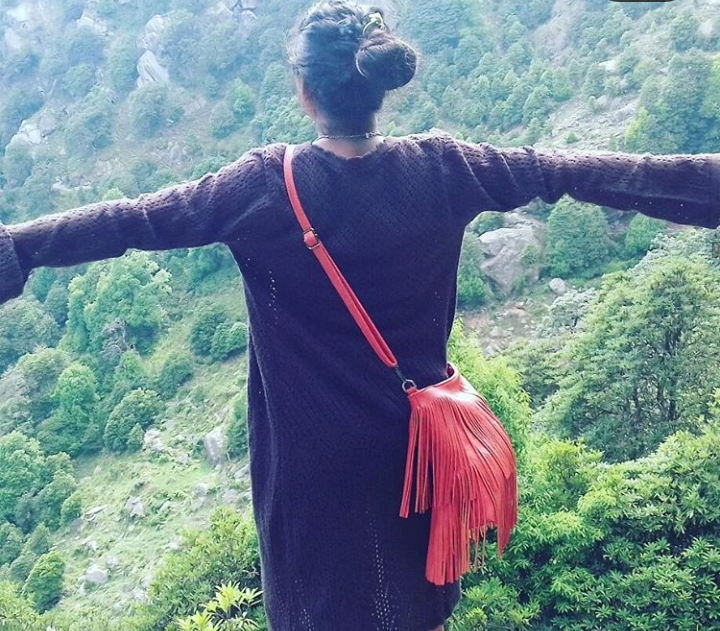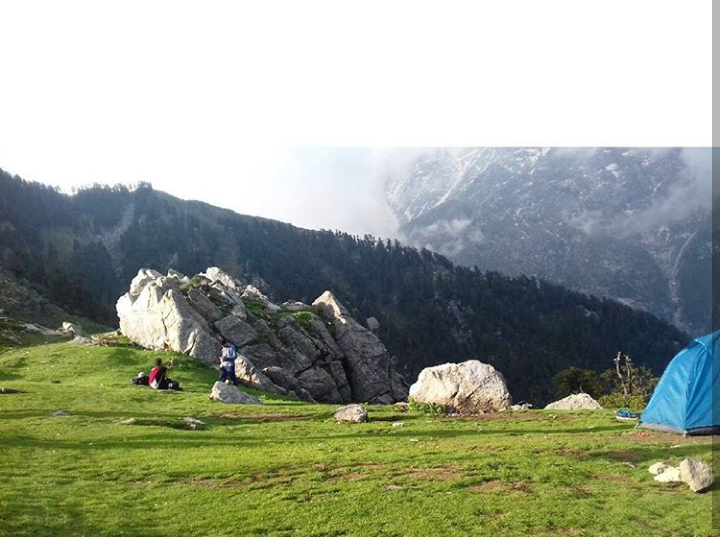 The place was surrounded by beautiful mountains covered with ice, lush greenery with white bedsheet over it was a scenic view.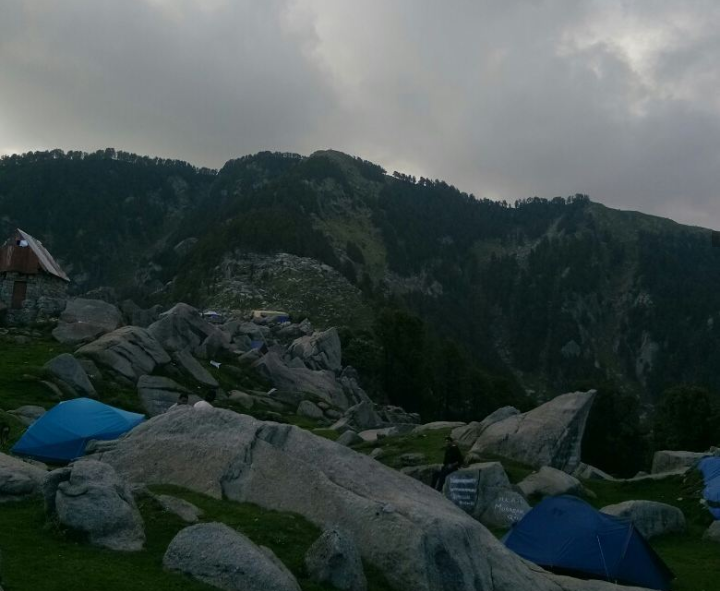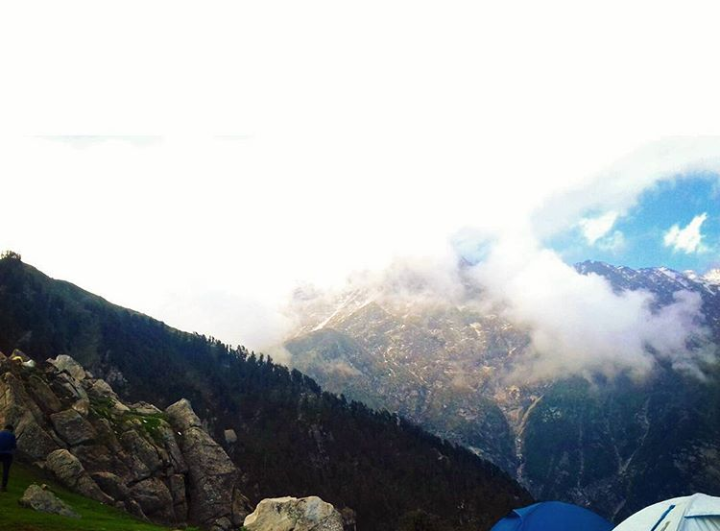 We spend our night under sky full of stars.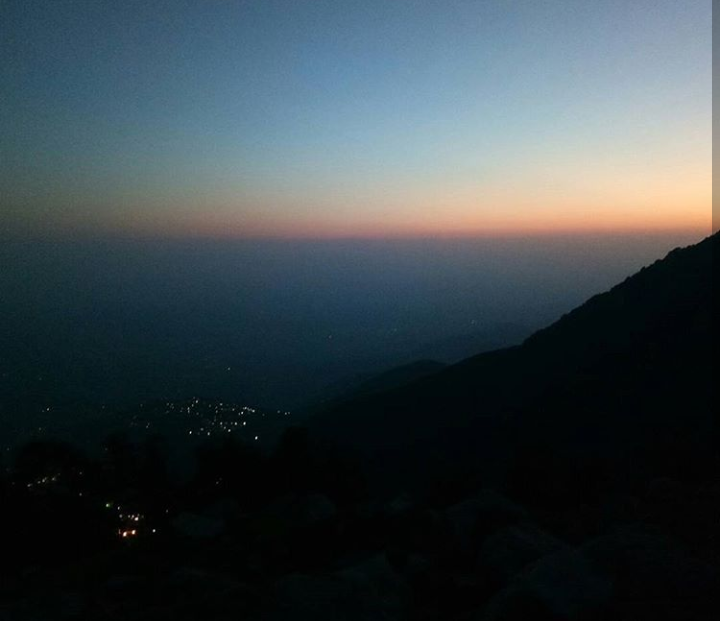 Day 3- Very early in the morning we woke up by the sun over our head. We wrapped up all the things and returned to our hotel. It also took 2 to 3 hr while returning.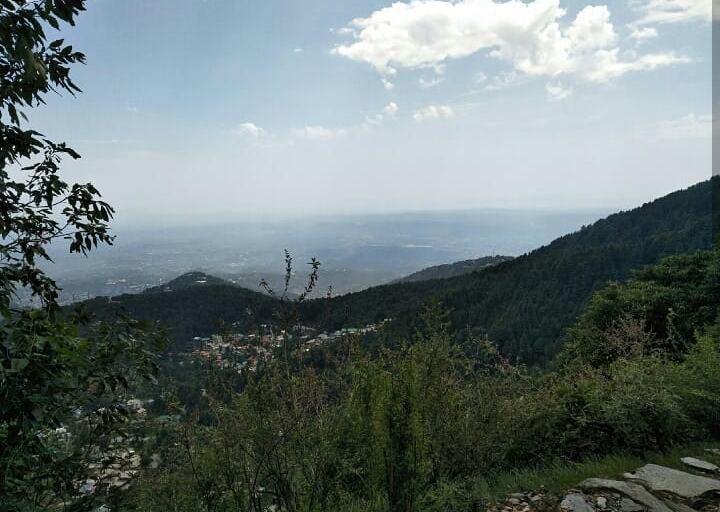 After return, our legs were numb and we was not able to move . So, we took a long nap after break fast. At noon we woke up and went for swimming which was on walking distance from our hotel.
We enjoyed the swimming and playing inside the pool. We dried ourselves, dressed up nicely and went to very famous temple of Bagshu naag temple for worship.
We took pictures while sitting on the green grasses. We were taken away to Delhi from here by the bus .
This was the cheapest yet adventurous trip I had ever and the memory I got will always remain in my heart. The journey was also as beautiful as the destination. Triund Track is the one you have heard many time but I can tell you, it is a must visit place. There are also so many things one can do at there but I left it for another trip to Macleodganj. The mountains and the sweet touch of wind, the sun and the moon, WOW! unforgettable journey of my life.