Day 0
We took a bus from ISBT Kashmiri gate, which we have booked from Himachal Privahan costing around Rs 1000 per person at around 9 o'clock. We reached Dharamshala at 7 am and then Himachal Roadways boarded us into other bus to Mcleodganj which is included in ticketing.
Day 1: After arrival we walk some distance and took a room near Bhagsu Nag Temple which costs 600 Rs per day as we do not have much time to rest. We unpacked our things and packed some essential things to carry for trek. Do not carry too much stuff as you have to cover a long distance and that can hinder your journey. So I am listing some of the essentials you should carry
1) Treking shoes
2) Treking clothes
3) Rain coat because it could rain any time
4) Some warm clothes as you can freeze yourself up there
5) Pair of gloves
6)Warm pair of Shocks
7) Light snacks
8) Pain relief medicines or spray etc. for cramps
Firstly We visited Bhagsu nag temple and it was so close to our room.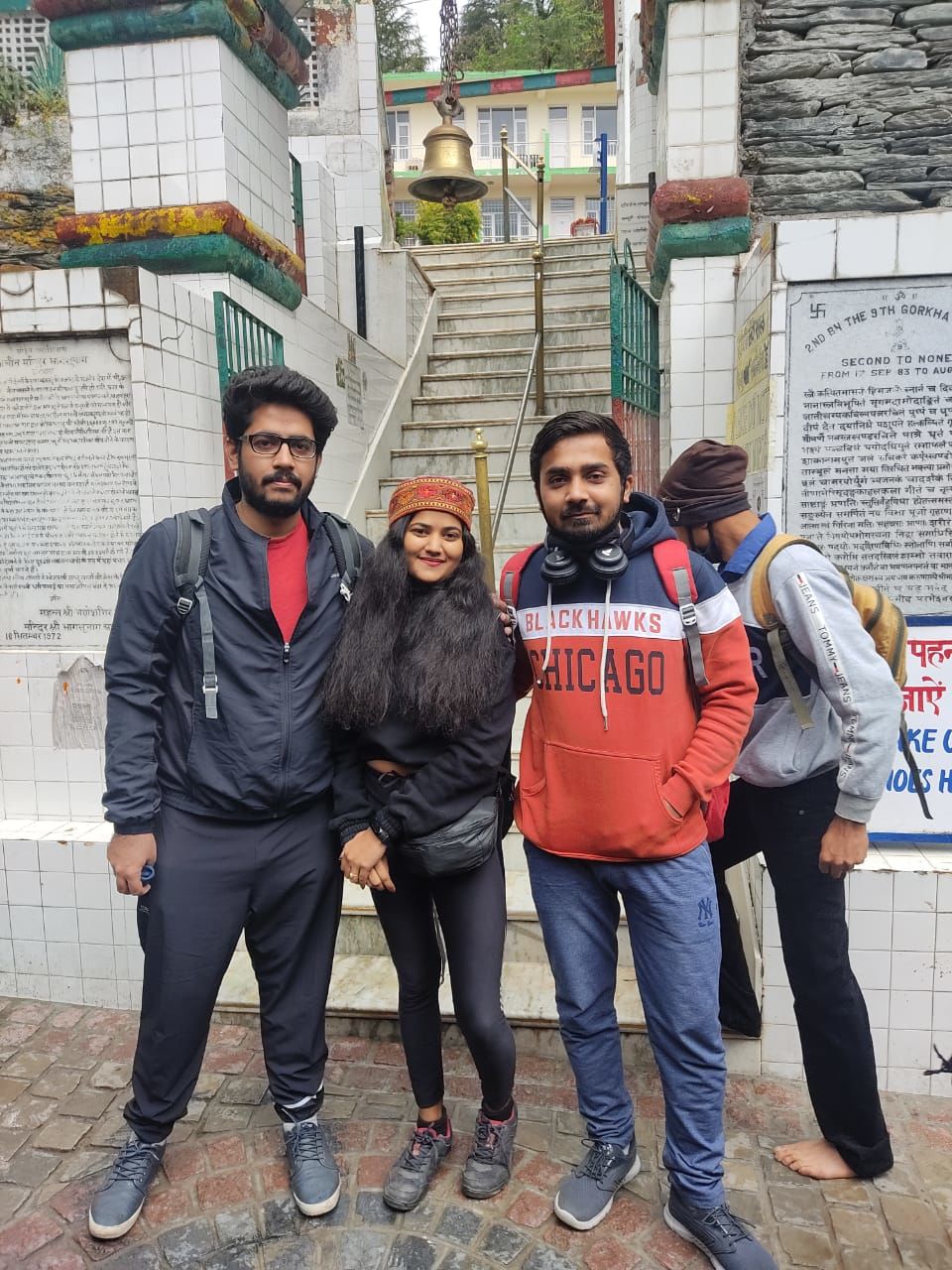 We started our trek after a light breakfast and you will get two ways for treking one through Baghsu nag waterfall and one is from opposite side. We took Baghsu nag waterfall trek as it takes less time but believe me it was not easy trek. So if you want easy way please go from different way.
We cover waterfall and then started our treking journey. The scenery was mesmerising and the air was so pure that you can feel your lungs laughing. We were on trek and it started raining so we enjoyed that too. It was not an easy but we were more curious about the final spot. It almost took 5-6 hour to complete the track.

When we reached there, the cold air and rain was irresistible and you cant stand out side the camp much longer. So we took a camp costing 2500 Rs and approx 800Rs per person including meals i.e Dinner and Breakfast. We packed ourselves in the tent but yeah freezing. But we were enjoying as you get this feeling rarely. We had our dinner and were so tired that we just want to rest as temperature was very low.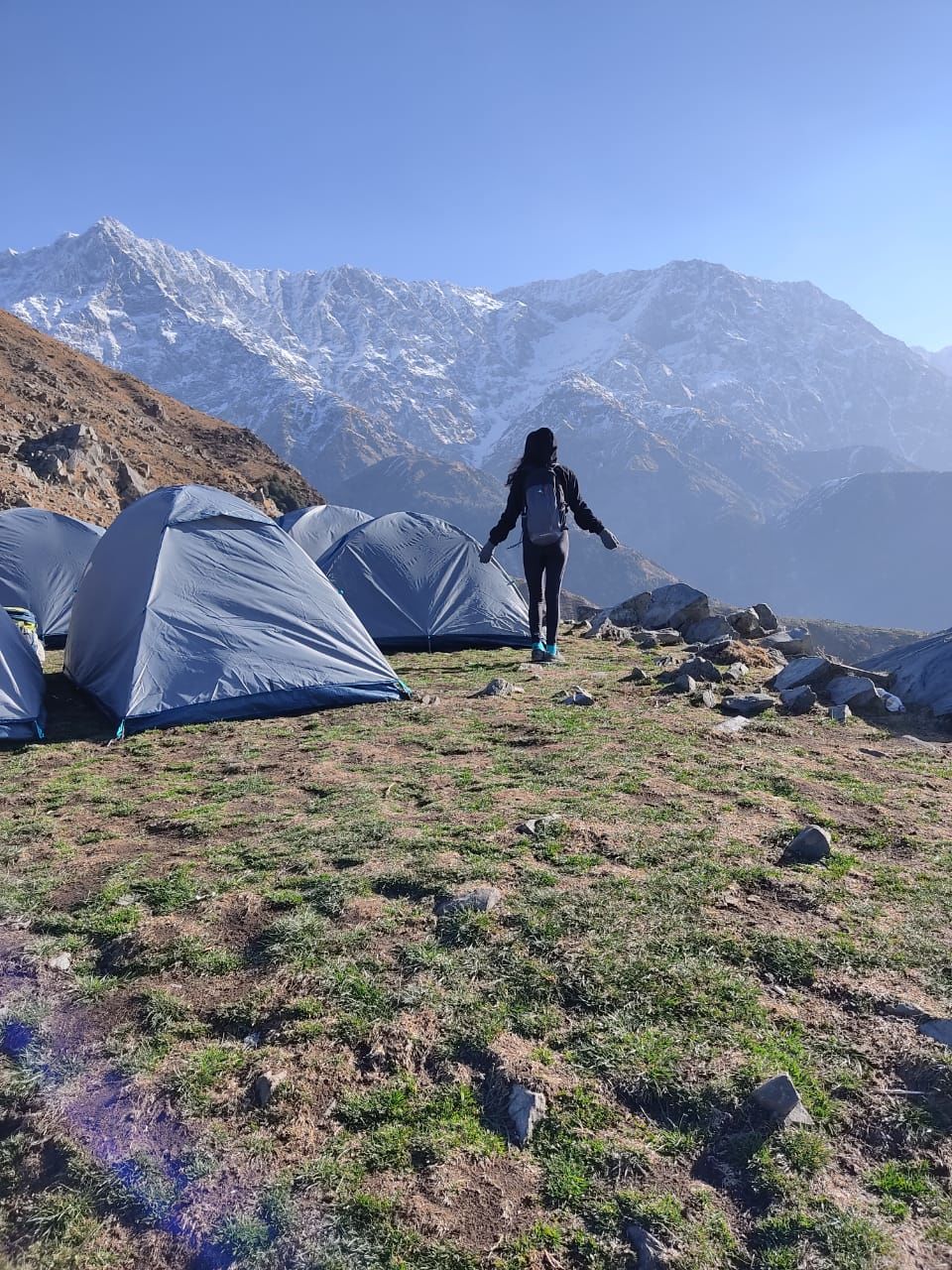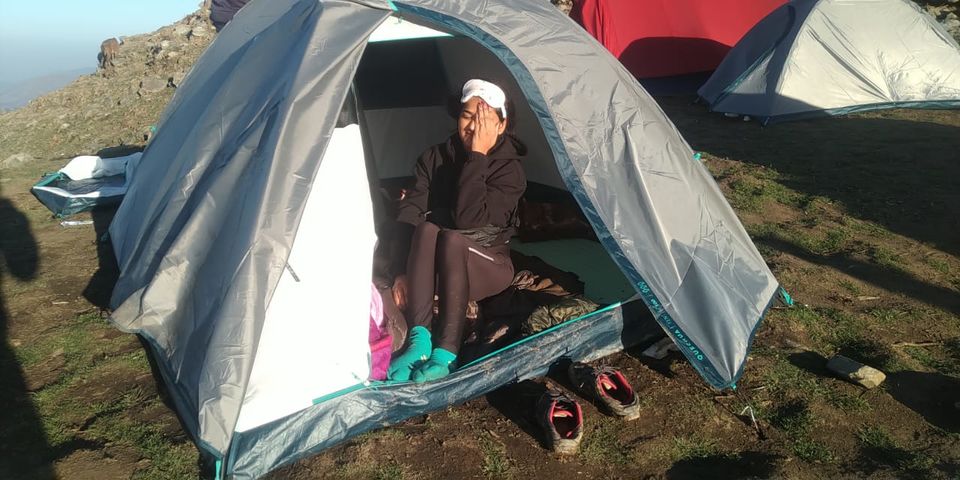 Day 2
Morning was so beautiful, we came out of tent clicked some photos. The sun was so pleasant but wind was troublesome. Yet we were under the sun but freezing. We packed our things and decided to go up instead of getting back from there. It is a very good decision as we found some icy mountain there and other way also to get down. It took 2 hours to reach up. You can also find some cafe up there so we relaxed for a while capture some beauties and decided to come down.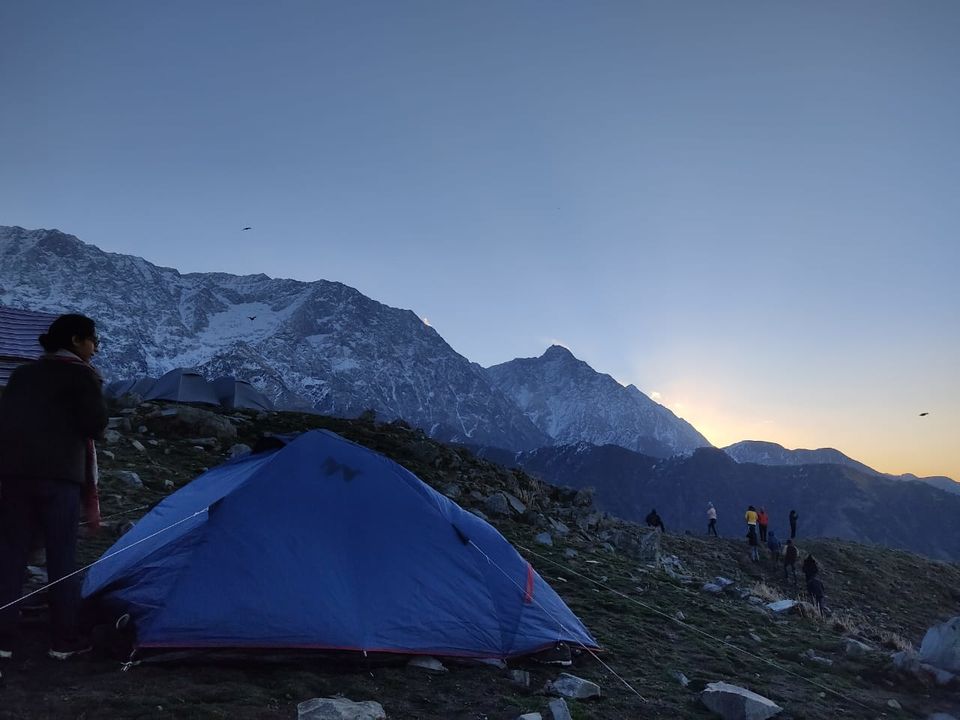 Its took 4-5 hours to reach from where you started but in this route you can take rest as there was no chilled air on our way.
It was almost 5 o'clock and we have already booked our returning tickets. Although while booking it shows you from Macleodganj to Delhi but believe me you have to reach Dharamshala for your bus. So better talk to your booking agent and be very careful about It. As we were unaware of this fact we had taken cab to reach Dharamshala. Our bus driver informed us about this at 6:30pm and our bus was scheduled at 7pm. We spent Rs. 500 to take a taxi to Dharamshala which was not required. Please make sure to reach Dharamshala by 5pm You can find buses and taxis from McLeodganj to Dharamshala and book bus from there.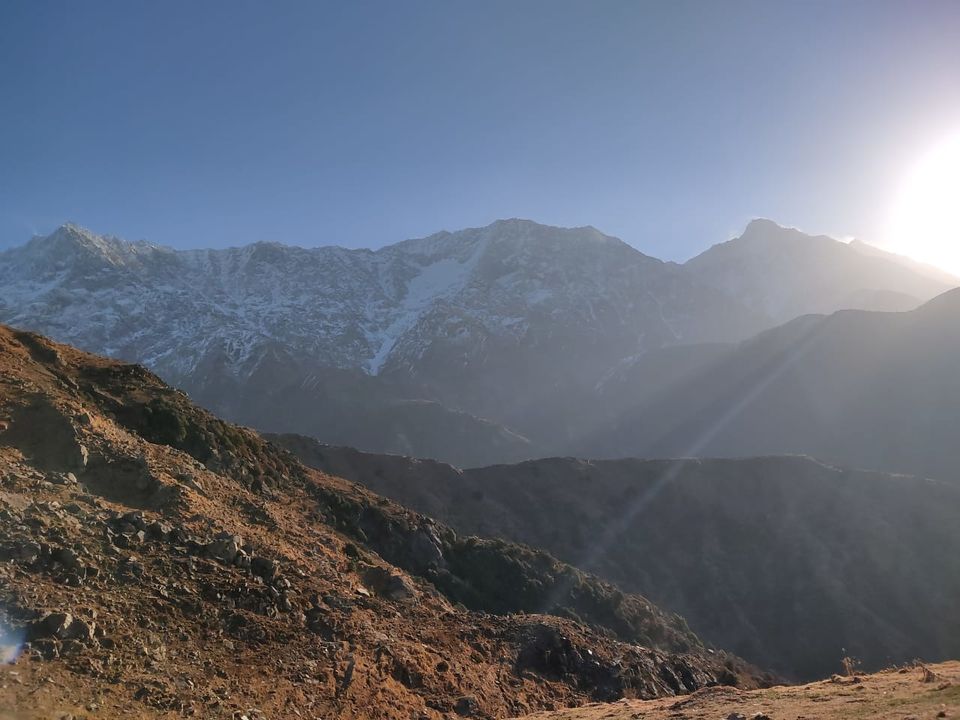 It was a fabulous journey and Mcleodganj has made such a great memories.