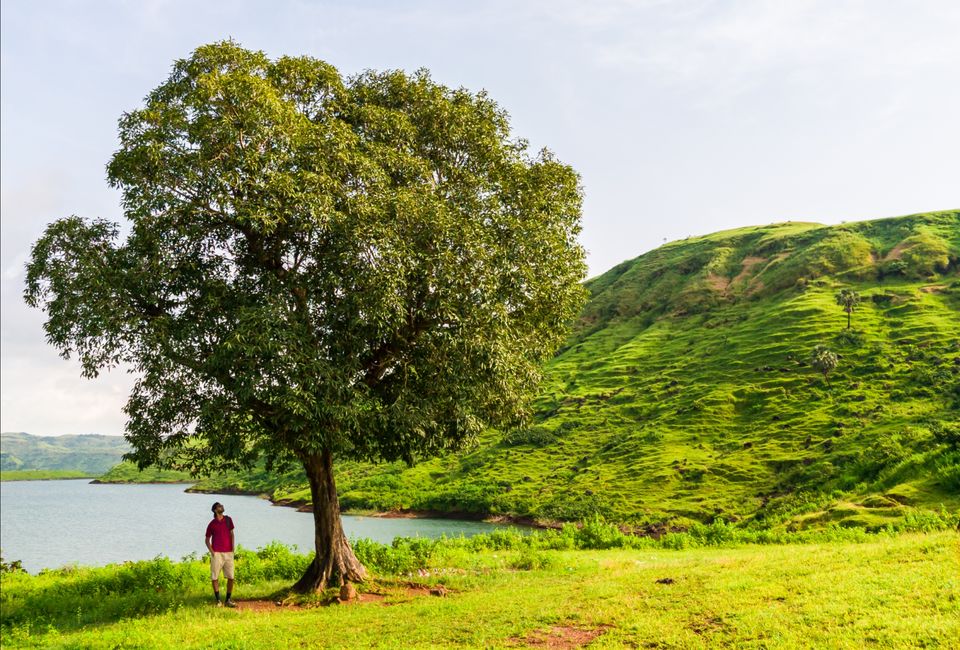 A Suddenly planned trek:
Me and Aghilan planned for a one day trek and we choose Garbett plateau because the photos attracted us instantly.
Plan:
1. Wake up at 5.
2. Catch the 6.37 Karjat slow local from Thakurli.
3. Get down at bhivpuri road.
4. Have vadapav as a breakfast.
5. Start the trek.
6. Play A.R. Rahman music
7. Take few breaks and get energized.
8. And obviously click photos and videos.
9. Chill at the plateau again listening to A.R sir's music.
10. Reach the Garbett point.
11. Click photos again.
12. A walk through Matheran jungle.
13. Have a nimbu paani.
14. End of trek.
15. Reach home safely.
But but between 5 and 14 we almost died because the clouds were partially clear and sun was very harsh that day and as a plus point we didn't carry any ORS so we were screwed.
We reached a cliff where we both were not able to climb and at a point we thought we would fall of dizziness and that too on the steep side of the cliff but suddenly god shown us some mercy and SNAP the weather changed,it became all cloudy and we were back on track.
We somehow completed the 15th point.
Nandri.