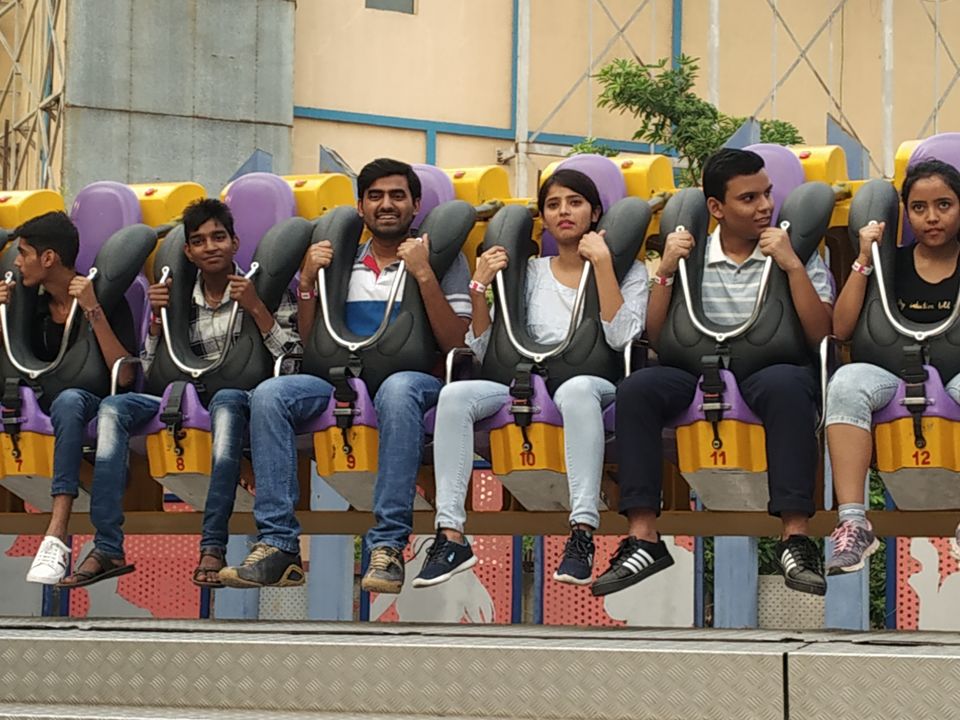 Nearest metro station: Noida sector-18 metro station
Amusement park entry fees: ₹600/person
No extra charges are taken for camera/video camera. No restrictions on keeping them on work during activity.
You are yourselves responsible for security of your luggage. ₹50 extra needs to be paid if you want to keep it in cloak room, in case you have expensive valuables with you.
Food and water are not allowed to take inside. So eat well before entry if you want to spend less on food inside, because with adventure comes tiredness, and hence hunger.
One is allowed to stay in the amusement park for full day, and take rides as many times as he wishes. But, all of activities are not included in entry fees. Though all major and important ones are included in ₹600 like disco swings, roller coaster, anti gravity, dance floor, boating etc.
Overall a day visit to world of wonder is totally worth it's cost. The lake provides an amazing view to the park, which brings a large boating⛵ space. The bridge over the lake makes a good photoshoot location.
You might experience a long queue for every activity on weekends and public Holidays. So i would suggest going on weekdays if possible.
When done with the amusement park and still left with energy, which I am doubtful of, one can experience more thrills at water park just outside the premise of amusement park. You need to book tickets separately for water park. The bottom-line is this place has good potential to feed your appetite for adventure.