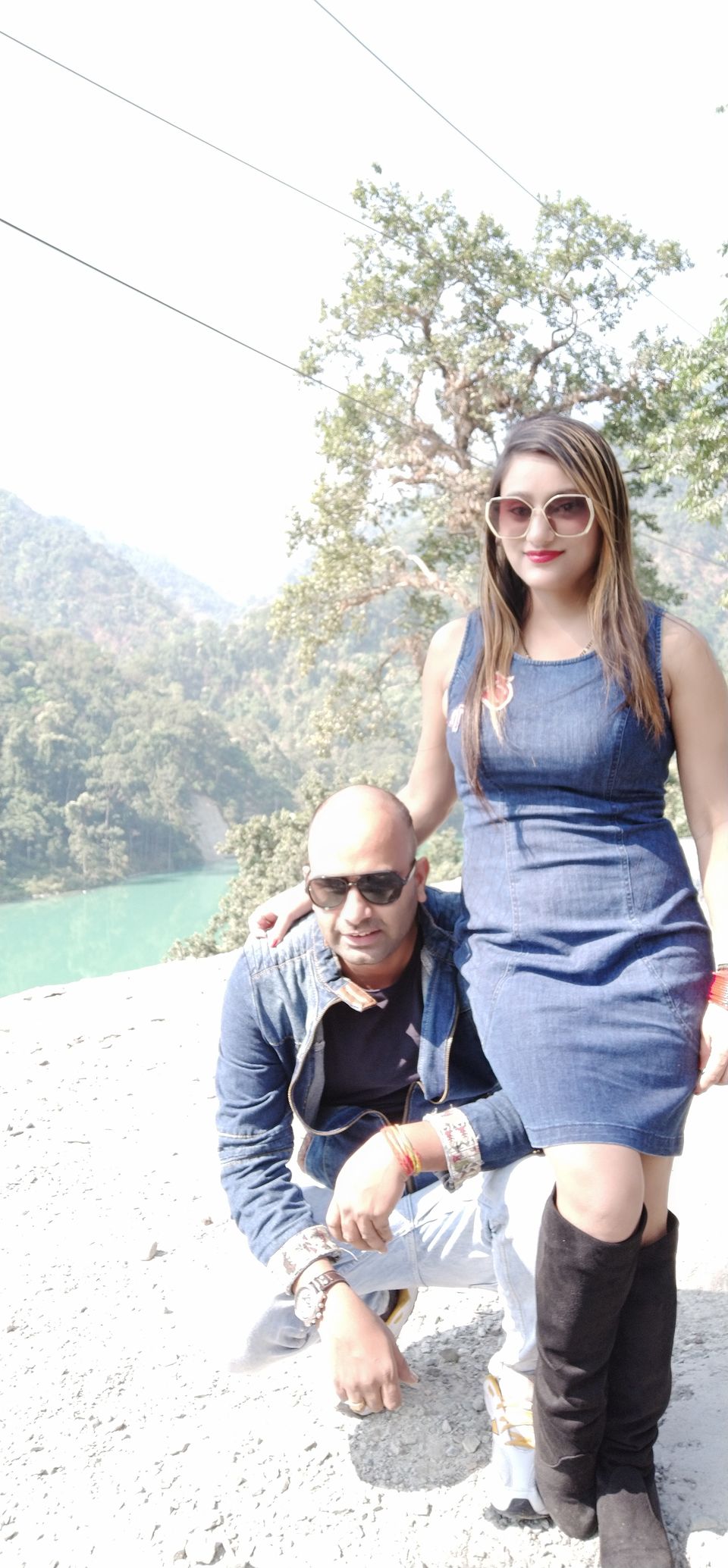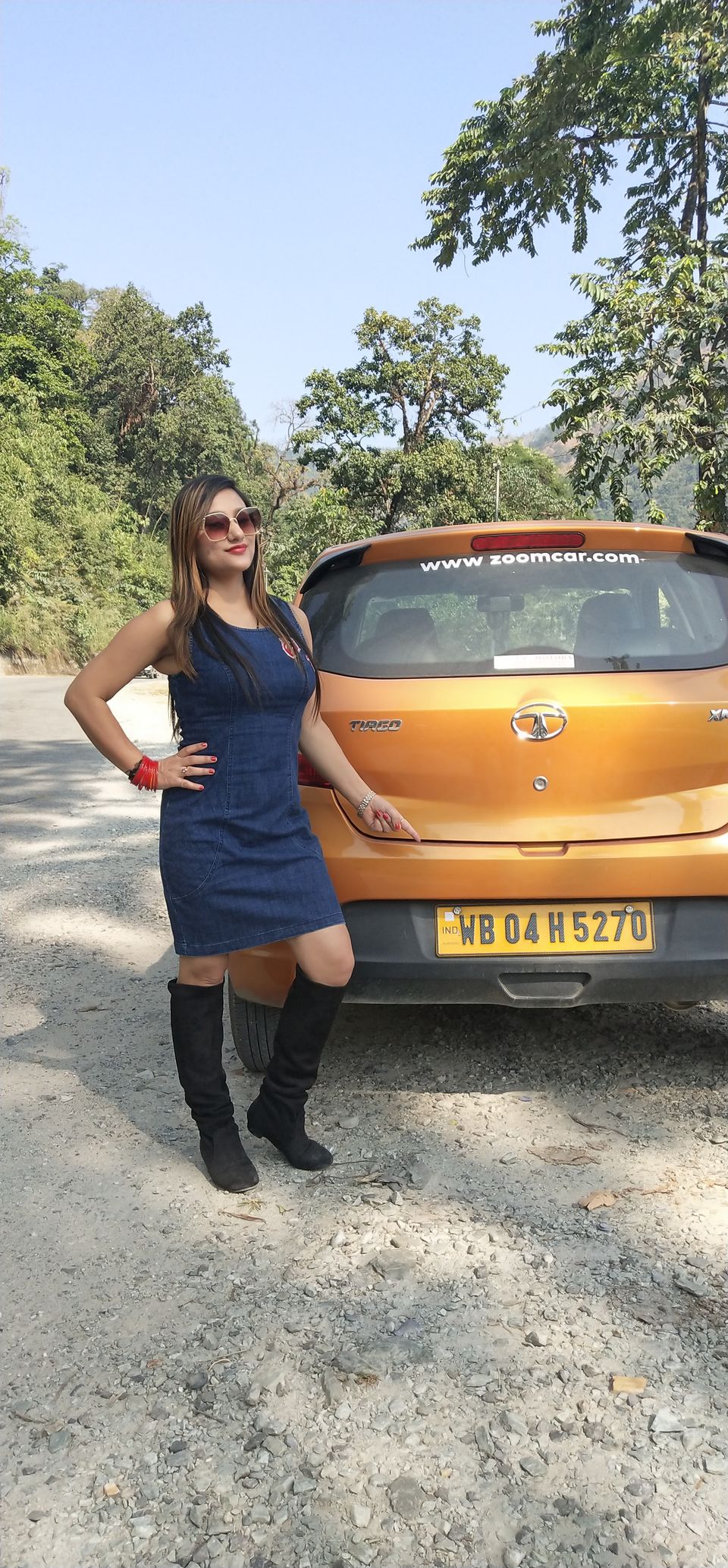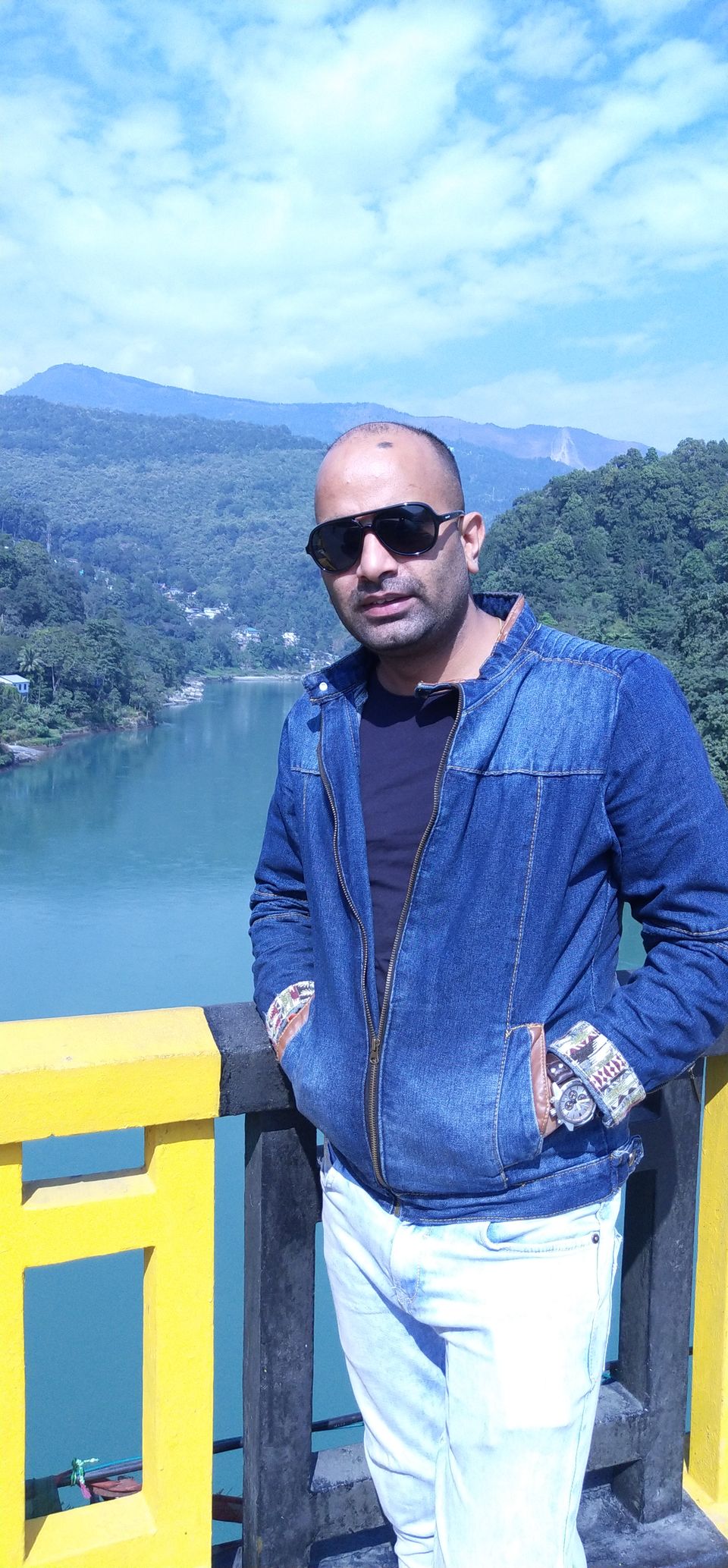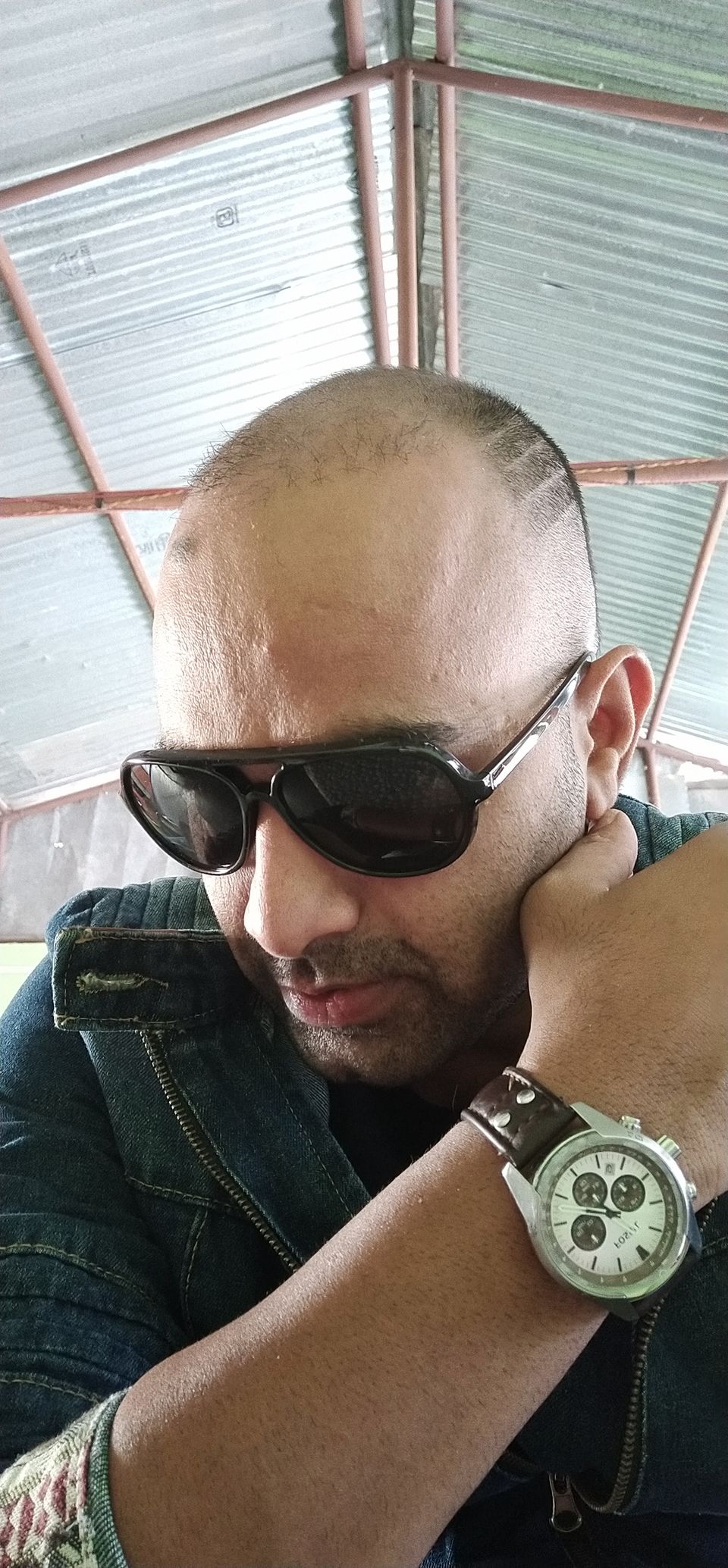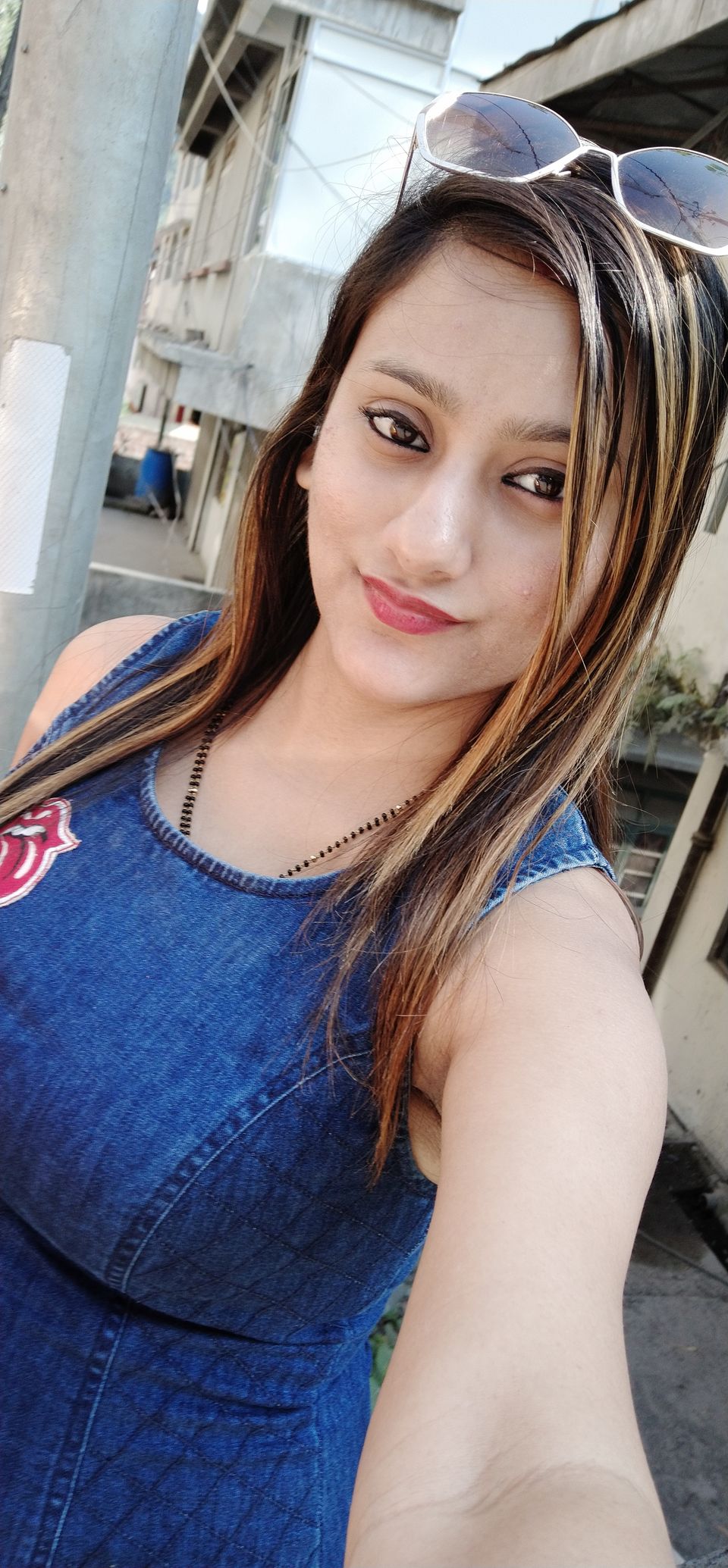 This trip was a gift from my husband for my birthday - :)
We booked a mid-morning flight from delhi to bagdogra (west bengal) 2 months in advance via MMT. And reached bagdogra around 1:30pm.( just a 2 and a half hour flight from delhi to bagdogra). It's a small airport and you would get your luggage without any delay. It's easy to find taxi at a reasonable price once you move out of the airport area. We booked a budget hotel for the night in siliguri as our next stop was gangtok (sikkim which was 4-5 hours drive from siliguri) and travelling at night was not recommended due to the bad road conditions. So we relaxed at the hotel for a bit, had tea and snacks and left for the market in the evening. The one that was abundant there in the hong-kong market was the gol-gappa stalls. It was just everywhere. We also had gol-gappa and sugarcane juice and left for our hotel after exploring the market. On the way we had fried chicken and freshly squeezed juice on the street adjoining our hotel. The weather became more pleasant. We had dinner from outside as the food quality was average for the hotel where we were residing and came back and slept. Next morning, we were ready for our adventurous trip. We went to pick up our already booked (zoomcar) and packed our bags and checked out from our hotel.
Me and My husband are both roadies at heart and love road trips. So we planned this one accordingly (well in advance).
Before booking I did check some of the reviews where it was advised not to take road trip because of the bad condition of roads but we were up for the challenge. We started our journey and enjoyed the lush green views along the road from siliguri to gangtok and the music that drives you crazy as you near those huge mountains. (Tip- Please note that the road conditions are so bad that it takes 5 hours or more to reach from siliguri to gantok even with minimal traffic) so plan your itinerary accordingly.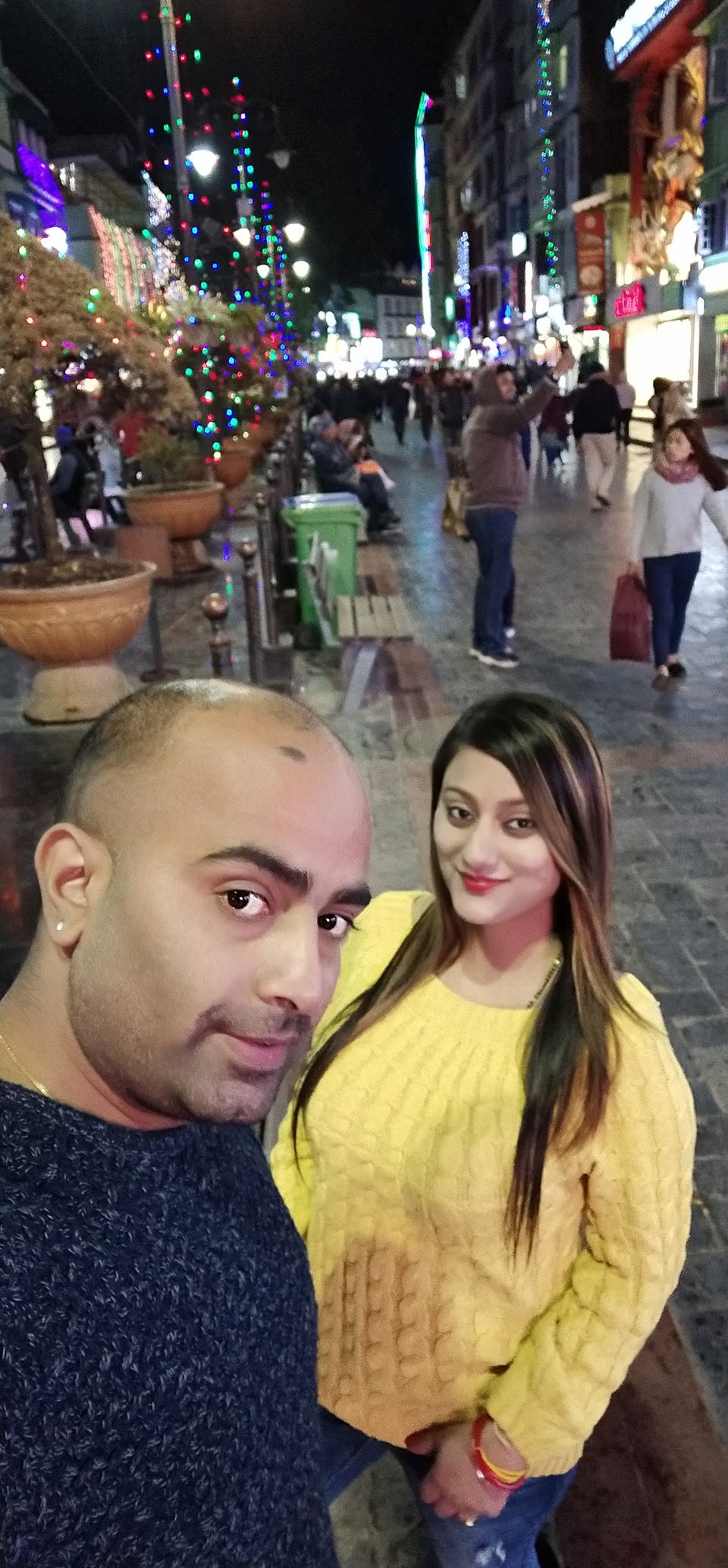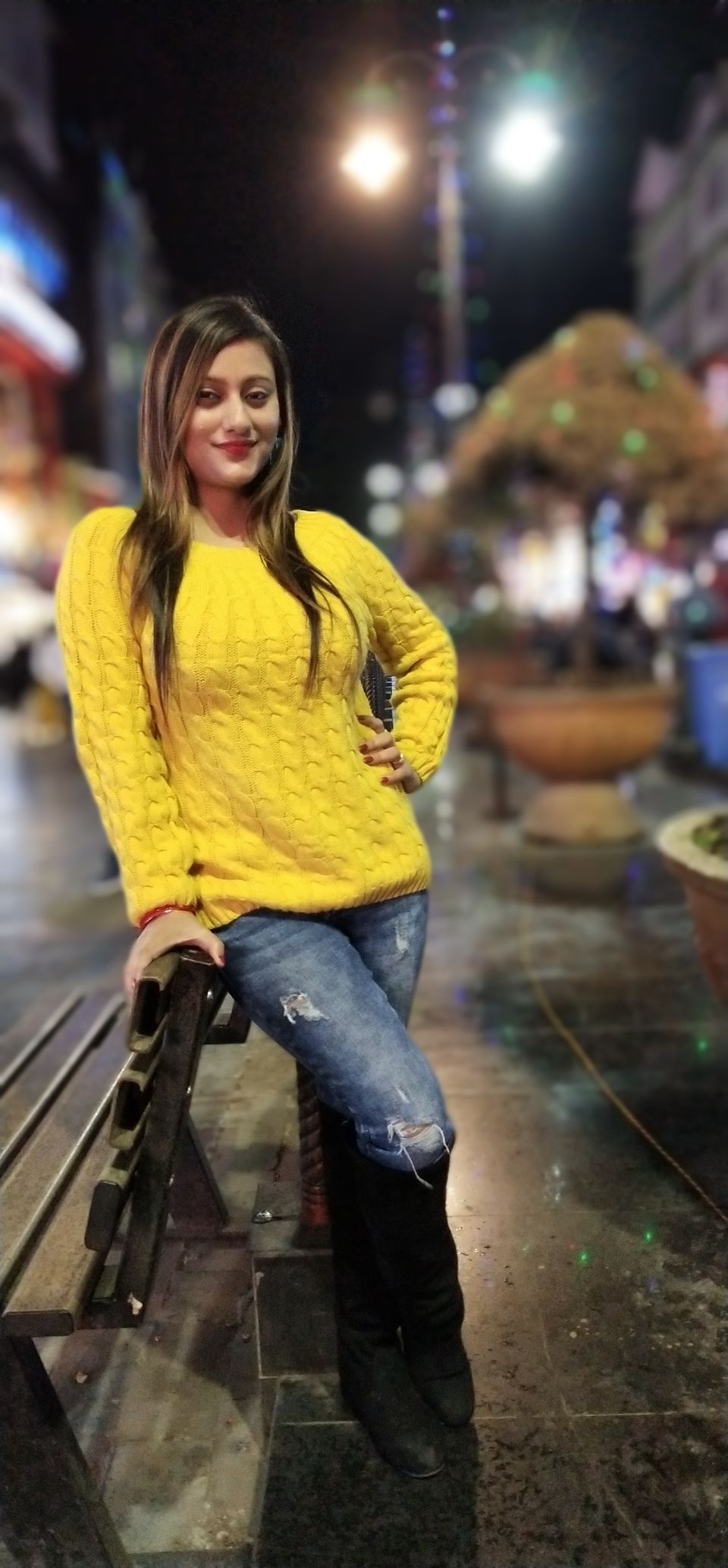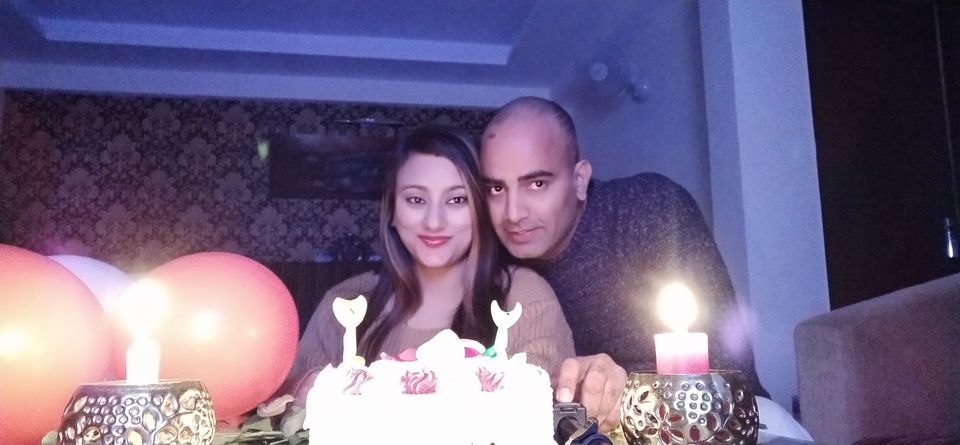 We reached Gangtok at around 3 Pm and to our surprise it was already getting dark like it was 6 Pm. we checked in to our hotel (Daizzo royal oaks, Gangtok) and later shifted to the maple residency (it's sister property) as we upgraded our stay to a better room with a view. We got an awesome view from our balcony. (Tip:- I had a huge headache because of the altitude sickness and it went away only with the help of a medicine) . Anyway, we enjoyed the view and settled in. While my husband was running here and there to get the birthday arrangements done i took a hot water bath and stayed in the bed. We left the hotel in the evening to explore MG Marg. A well maintained and decorated market with lots of medical shops on the street. Anyway, we enjoyed hot soup and momos, clicked lots of pictures and headed back to out hotel in our car. The ambiance was just amazing and magical. To my surprise the room was all set, ready and decorated with lots of balloons, flowers and cake. We stayed back and enjoyed the night, clicking pictures and celebrated my birthday with drinks and cake. Had an amazing dinner at the hotel (ordered from ala-carte menu ). The services and staff was just amazing and courteous respectively.
Woke up and had our breakfast (included in the hotel package) and got ready for the day. Took our zoom car and headed to see changu lake. We were stooped at the check post where they informed us that we have to get a permit to visit changu lake and nathula pass and that zoom car and self driven cars etc are not allowed for the tourists. So we decided to come early morning the next day by hiring a taxi/cab. We spent rest of the day roaming around the local sight seeing areas and clicking pictures, gathering beautiful memories of this soulful place. Went to Banjhakari Falls and Tashi view point to witness a beautiful sunset. Had amazing food at Tashi view point and again went to the MG Marg and then spent the rest of the night at the hotel.
We started our day at 6 AM , got ready and picked up our breakfast from the hotel reception ( we already informed the staff that we would leave early to visit changu lake so that they can get the breakfast ready as usually, hotel breakfast timings started from 7:30 am till 10:30 am, the taxi was arranged by the hotel staff. Tariffs are decided as per the vehicle and number of person. We paid 3500 for the whole trip from gangtok to changu and back. The road condition (let me repeat) was not good. We crossed the check post and it was all army area. So serene with such a narrow road with beautiful views of the huge mountain range. Let me say that I have been visiting shimla, manali nainital all my life but this was a completely different experience. Mountain ranges that are too huge, fresh air (hard to get in delhi-ncr) and untouched beauty . We reached there by 7:30am and to our surprise nobody was there. We were shivering with cold but still we spent 45 minutes or more to enjoy the nature's beauty and peace as there was no-one else except us 3. We had to rush back to out hotel for a check out as we were scheduled to arrive in pelling, west sikkim. we headed back to our hotel, reached there by 10 pm and checked out at around 12 pm after getting some rest and something to eat as we had a big day ahead, travelling for another 4-5 hours to reach pelling from gangtok with the worse road conditions.
We left hotel at around 12 :30 pm and thanks to google we always found the right way to our destination. You know what is enjoyable than a road trip- an adventurous road trip with unexpected and challenging events on the way ACCOMPANIED BY GREAT AND APT MUSIC. I enjoyed every bit of it. The road conditions were worse that my dear husband was cursing the govt. for not maintaining the roads (but its mostly because of the extreme weather conditions and the bad traffic). Anyway, we stopped on out way to have amazing tea and food. The road might be bad but the views were picturesque and i couldn't just keep my phone down and kept clicking pictures and videos. I informed our hotel (Green Leaf, Lower Pelling) that we were on our way and would be late. The staff of this hotel was very pleasing. Again, not to exaggerate this enough, that the roads are very tricky so always make sure you are up for the challenge. Be safe. We reached quite late, (after sunset) so we decided to rest in the hotel and enjoy the rest of our night. Had amazingly hot tea and snacks and watched local TV after that ordered dinner (food was delicious) and slept peacefully. (TIP:- Please book hotels in upper pelling as reaching lower pelling is very tricky. also take medicines for nausea if you are prone to get motion - sickness )
We were scheduled to visit various tourist places in pelling. So we had a heavy breakfast and left for the day. For once, we thought to hire a taxi which would take us to all the places and we can just sit back and relax but the quote was too high. So we left in our own car. We first went to Rabdantse Ruins. It's and archeological site that tells Sikkim's story of glory. We parked our car in the parking and travelled 2 kms inside to reach the ruins. The path was narrow and tricky and goofy. Its better to visit this place during the day and leave before afternoon as if you are lost there would be no-one to rescue you. Anyway, the trek was worth it. This amazing place was so peaceful that we spent 1 hour or so just admiring it's beauty in peace. The views were so serene. We clicked quality pictures and came back to the point of origin and headed towards the Sancchen Pemayanctse Monastery. We checked in and explored this beautiful monastery and left for kunchenjunga falls. On our way we stopped for a nice mid day meal and had a bengali thali where the owner told us to visit the Chenrezig Shingkham with a huge buddha statue inaugarated recently. So we skipped kanchenjunga falls to visit Chenrezig as the latter was in the opposite direction and was in the vicinity. I hardly regret my decision. There was a bridge made of glass that you can walk on to get your picture clicked with the buddha in the back ground. I love this place. The MUSIC, ambiance, Vibes everything was so fresh that we spent most of our time here. Leaving this place we decided to call it a day and decided to go to the hotel. It was 3:30 pm and much time left for the sunset so my husband suggested to leave for our next destination as we were still active. Seeing no harm in leaving early as we have everything available at our hands i agreed to leave for darjeeling. (70kms from pelling) so we packed our bags and checked out of the hotel.
This was early on our itinerary. But i was pretty much excited to visit darjeeling and we pretty much covered everything in pelling. Let me tell you one thing about pelling, it has lot to offer to toursists with its picturesque locations but there is something about this place, seems like lost. so scary and empty, peaceful but scary peaceful. So anyway, we left for darjeeling and not to our surprise the road conditions were much worse. One side there was construction going on and the other side of the road there was a deep trench. So we just kept moving as we couldn't afford to get late as it was beginning to get dark. the rest of the drive adventurous because of the worsening road conditions. You can say there was just no road at all and we were still moving. We entered West Bengal. THIS WAS ONE TIME I REALLY CURSED AND DOUBTED GOOGLE. it took us to totally deserted area and asked to keep moving, We were so scared what if somebody was there and will stop and rob us. After all, we were tourists and were lost. Unknown place. I kept asking my husband not to stop and just keep driving. (Yes, It was dark). I know that day how difficult it is to travel on such roads when you are just 2 (usualy we just take road trips with our 2 more buddies who knows how to drive (our group yayyy) ) . It was dark and scary outside with not even a single soul to look for. No vehicle to pass or no village on the road. I kept looking at the GPS to make sure the internet was working. We just spent those 50 minutes praying to GOD. Somehow. we managed to hit the main road and found our way to the hotel. Before that as my husband was searching for the parking, our car front left tire got stuck in the road side ditch. (Scary no?) Locals came and helped us get that tire out of the ditch and we were thankful enough. We were too happy to have reached safely. :) We reached our hotel around 7pm ( Summit Grace Resort and Spa). We were booked from the next day but they gave us our room with an extra tariff of-course. They said that it's the only room with the private balcony and view. So we had the hot pot dinner and enjoyed our night. It was extremely cold there.
We woke up to an amazing view from our balcony. Enjoyed our breakfast and headed towards the tiger hills. We hired a taxi as the way from the circuit house to our hotel was tacky. So we just walked towards the circuit house (1km from our hotel) and there we got tourists services cab on a reasonable rate. He took us to 5 spots and explained us the importance of each one of them. First of all, we visited tiger hills (which is actually famous for its sunrise) , but it was still beautiful around 10 am so we clicked pictures and enjoyed the view and moved towards the monasteries and tea garden. we bought the tea leaves from there as a present for both my mom's and of course as we both are tea lovers we bought a few packets for ourselves too. 2 months from that and we are still using those leaves to prepare our tea. :) From there we went to the Japanese pagoda and enjoyed the view. We then were dropped at our hotel where we slept for a while and then explored the local market. Had scrumptous dinner and fell asleep.
I already booked the tickets to darjeeling himlayan railway online from the official railway website while we were in pelling as I believe in planning a trip ahead to avoid unwanted surprises. so we woke up and had our breakfast. I booked an afternoon ticket as i am not a morning person and waking up early always makes me nauseous. Anyway, after having our breakfast we took our own sweet time to get ready. We hired a taxi and reached the station early. There we clicked pictures while waiting for the train. I was excited like a lil child to travel in the steam engine train (the old vintage classic). The rest of the day was awesome as I captured those moments in my camera and i go back to them whenever I feel empty. Best day ever. We came back from the round trip and then visited the local market. have bengali thali and also had my favorite chicken momos , bought a few gifts from Miniso and headed towards the hotel. That day i actually started missing my home and my 2 fur babies and couldn't wait to get back to my home sweet home. So we just packed our stuff at night and got ready early morning.
We were headed towards siliguri now to complete our trip. I booked an afternoon flight after planning the trip so that we have ample amount to rest and travel to our destinations on time. We checked about the road condition from the hotel staff and cab drives to plan our morning trip. We reached well before the scheduled time that we had to wait for 2.5 hours at the airport. Anyway, We couldn't afford to be late. I slept right after we took off and woke up after we landed. It was amazing, Visiting a beautiful place with a person who knows you inside out. I always dreamt of getting a partner who could understand my soul and one day God gave me that person who was much crazier than me about travelling. We have taken so many trips after our marriage but this one was one of it's own kind so I have spend 2 hours writing this gathering up each and every moment and pictures from the trip to share with you guys (sorry for being so descriptive). The most romantic and planned world best trip and the best part is he always give me a satisfying 6-7 days trip on my birthday and our anniversary to relax myself and just enjoy. What else do you wish to get as a gift?
Frequent searches leading to this page:-
cheapest darjeeling trip package, north sikkim tour operators in gangtok, gangtok honeymoon package from delhi, irctc gangtok package, sikkim and gangtok tour package, make my trip gangtok package