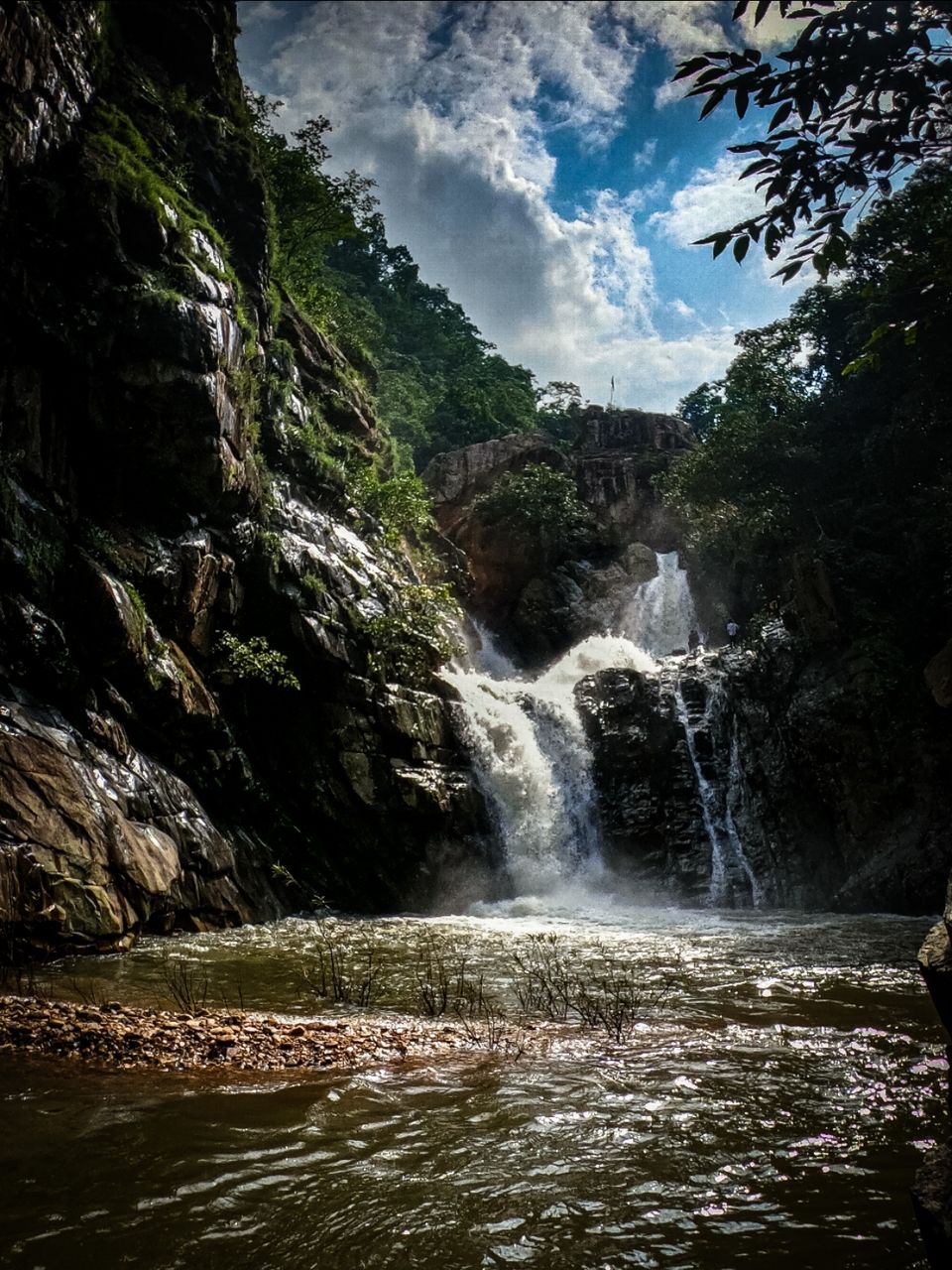 #Badalgiri_Waterfall In Odisha's Sundargarh Declared Prohibited Area After Death Of 2 Students
#Wants_to_know_before_you_go.......
This Hidden Twin Waterfall (#Badalgiri & #Soleguda ) is one hidden place in the valley of Gurundia. The location is too far away from Bhubaneswar, this is in scenic spots located near dense forest of Bamra-Gangpur forest  in Sundergarh District , .I have go here by motorbike needs almost more 9hour for this Trip. From Bhubaneswar  via bonei To Badalgiri. The roads are very steep & 3rd phase dangerous ghats but everything is worth it. We found it one of the most beautiful waterfall even we must to trek down by walk to hundred rocky stair. But its oke yaa. but not easily do able in flip flops (sendal jepit) you need gunboots.  we feeling waterfalls is amazing and beautiful, the nature sounds, the stream of water is cold, clear, and have a good refreshing for us
Recommend to come here.... sorry to say now these place was banned
Because ; Two youths go missing while taking bath in Badalgiri waterfall. 20/09/2020
Rourkela: In a tragic incident, two youths drowned while taking bath in a waterfall at Badalgiri in Gurundia, about 60 km from here rourlkela, on Sunday afternoon.
According to reports, eight youths from Rourkela had gone to the waterfall on bikes in the afternoon. While taking bath there, two of them, identified as Sai Swarup Mohanty and Animesh of Koel Nagar, slipped into the deep water.
My tour  was on this date 31 Aug 2020
Never stop looking up odisha
Don't pollute it,  keep clean 👌 for our next generation
#DekhoApnaDesh
My Instagram Link https://www.instagram.com/p/CF4_qVWpBE5/?igshid=jm3fcu7u2c3y