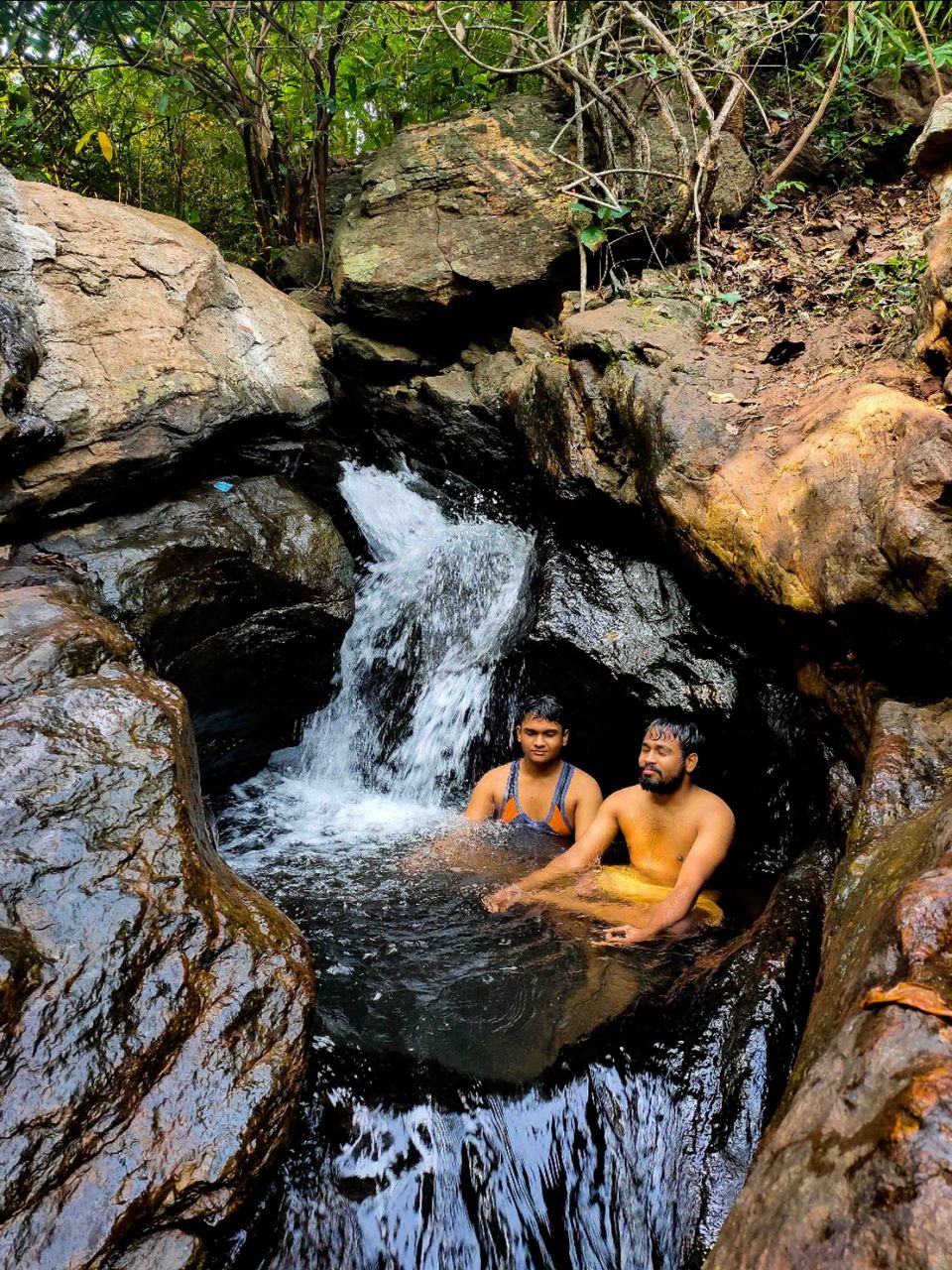 Panchadhara mountain range of Odisha, which extends from Cuttack to Angul houses many waterfalls like Deojhar, Dabrakhol and religious places like Budha Budhi Temple, Ppragala pitha etc. This Mountain range full of Dense forest which is Adobe place for many animals still undiscovered at many portions. One of Such place is Nandinia.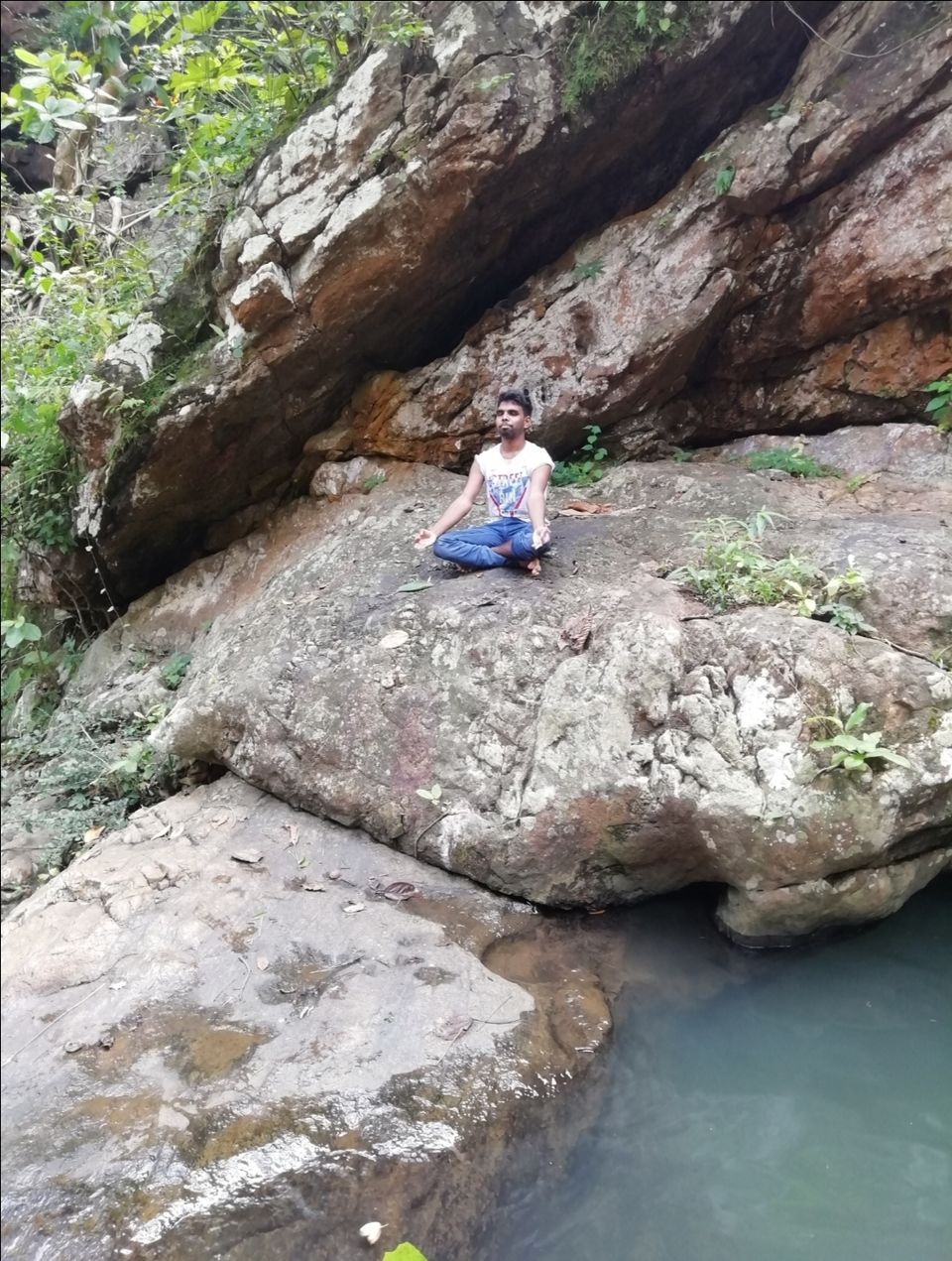 Nandinia is a confluence of devotion and nature. This place consists of three waterfall in same stream and a cave. The place full of beauty of nature is surrounded by dense forest on all sides. If you are lucky, then you can also see elephants around this place.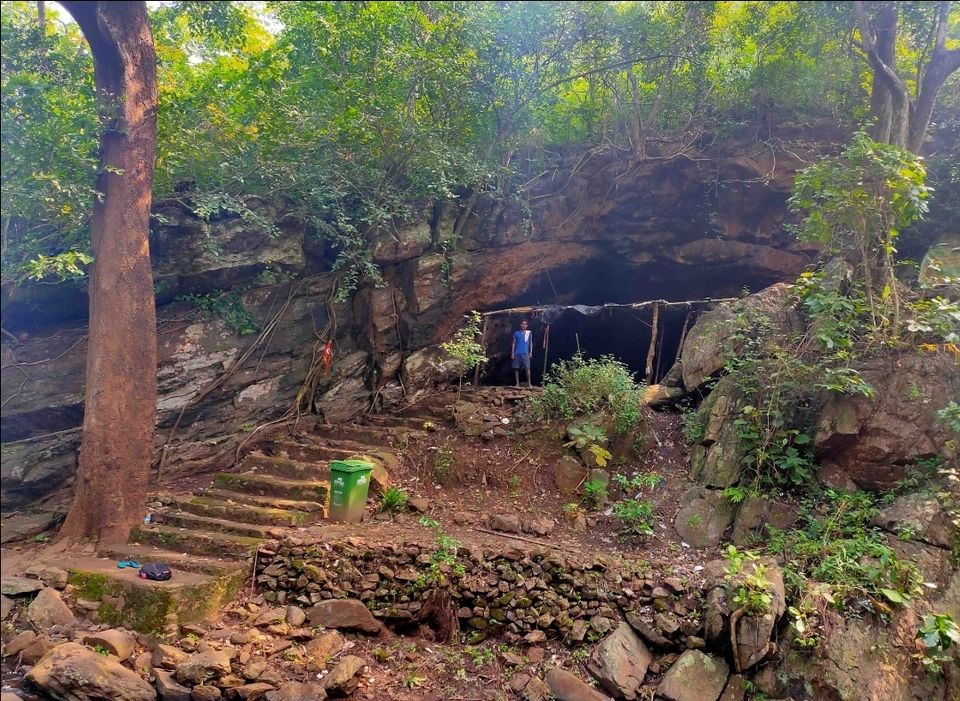 This place is 35 Kms from Angul town, 102 Kms from Bhubaneswar. The road is good till you reach the forest. Once you enters the jungle, the pichu road gets disappeared and you have to drive on a narrow muddy road which is very difficult particularly in mansoon season. The car cannot reach this place, hence the bike is a better option to go here.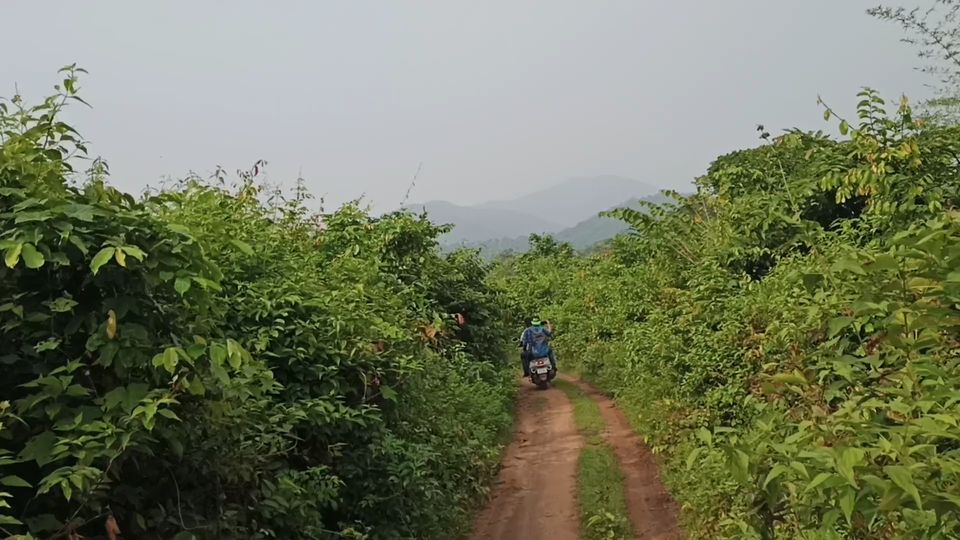 You may have a lot of trouble finding this place. Because this place is separated from the outside world. Before reaching this place inside the forest, there are many places where you will see two roads which can lead you astray. So I'll suggest you to take local guide with you. We also done the same. A local guide "Arta Bhaina" guided us to reach this place.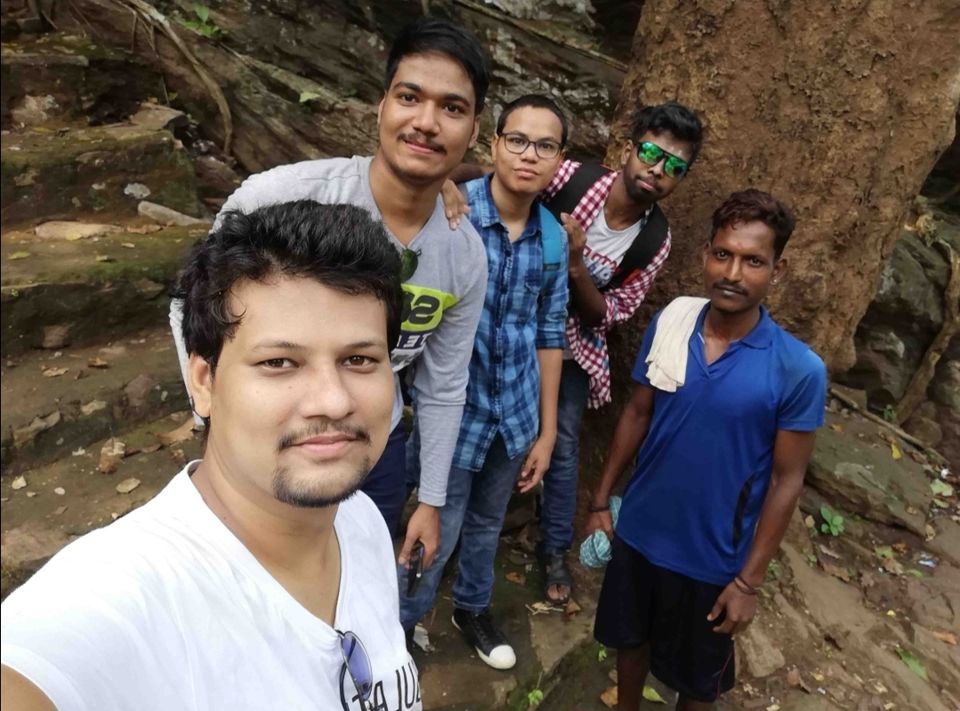 There are Three waterfalls here. The 1st one known as "Nandinia Kunda". This waterfall falls from a height and creates a pool shaped place where devotees takes holy bath And after bathing, they go inside the cave to worship God. The guide told us that If someone in his village has been ill for a long time, then he comes here and heals after bathing.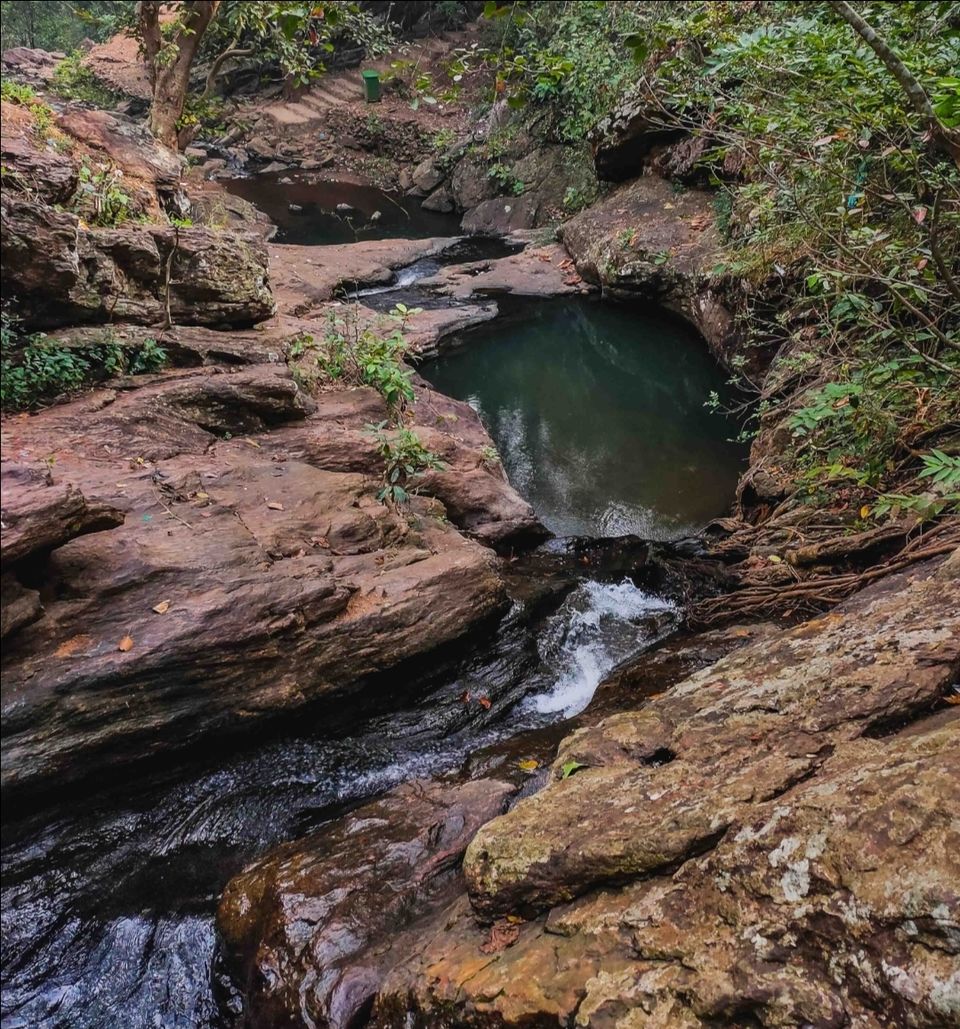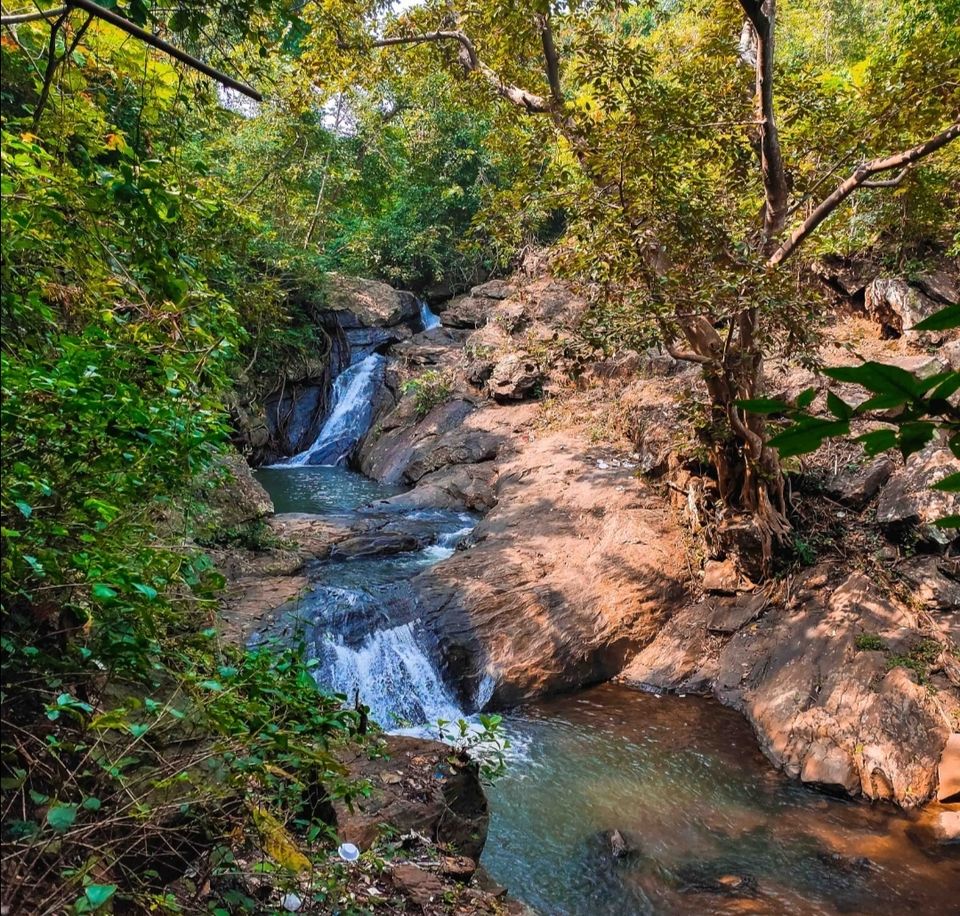 The 2nd waterfall in the stream is known as Nandinia Jhar. After water flowing out from the tank, it falls from a height again, which forms this waterfall. This waterfall is very beautiful to see but the way to reach here is very difficult.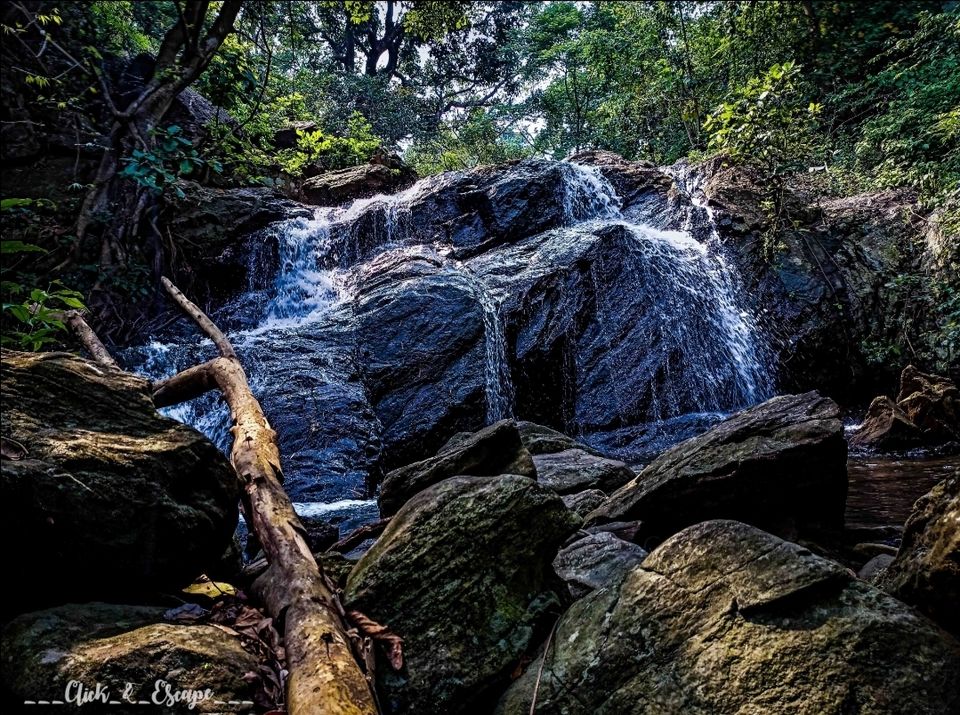 The 3rd waterfall is much smaller than the other two. That's why this waterfall is known as Sana Nandinia. In odia "Sana" means small.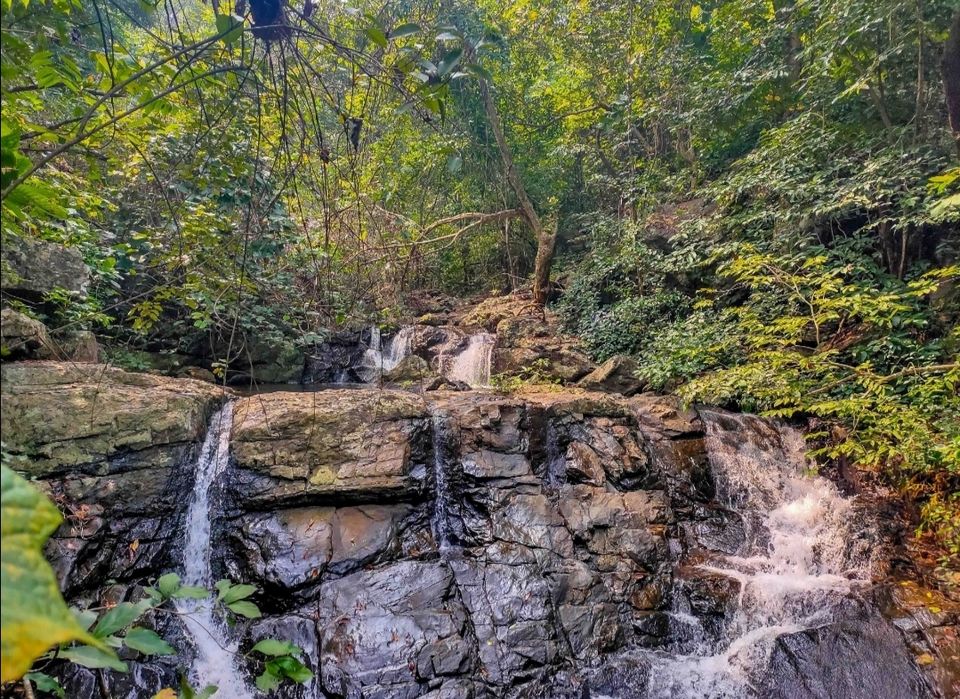 Some people believes that Maharishi Parasara, father of Bhagaban Vyasadeva and the grand father of the great Sukamuni, did penance for 9 days inside this cave. That's why this place is known as Nandinia ( 9 dinia: which means 9 days). Some people also believes that Panchu Pandavas had spent their night here while going to Mastya Desh at the time of their secret exile and Bhima dug this kunda.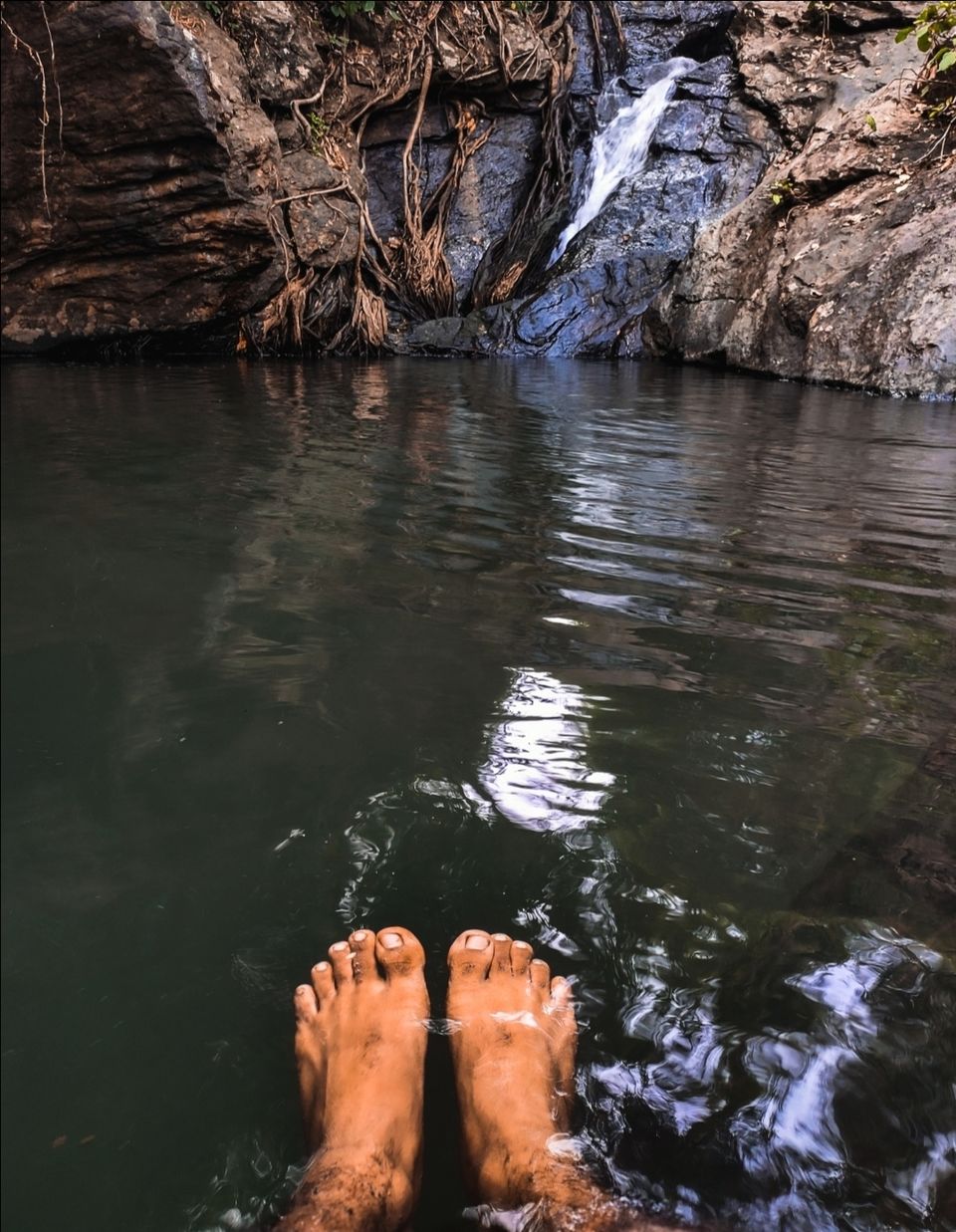 Locals also told us that once This place used to be a place of pilgrimage for millions of devotees. But over time this place lost its glory and found itself in a dense forest. After many years during East India company a Britisher came here for hunting purpose. Suddenly he saw a sadhu going inside the Dense forest without any fear. He followed that sadhu and discovered this place. After reaching this place the Sadhu disappeared in seconds. Even today, some people claim to see that Sadhu Maharaj and his disappearance suddenly. But we did not see anything like that. But we found two Yoni (lower part of Lingam) Shaped holes inside the waterfall. Which indicates that The stories locals tells can also be true.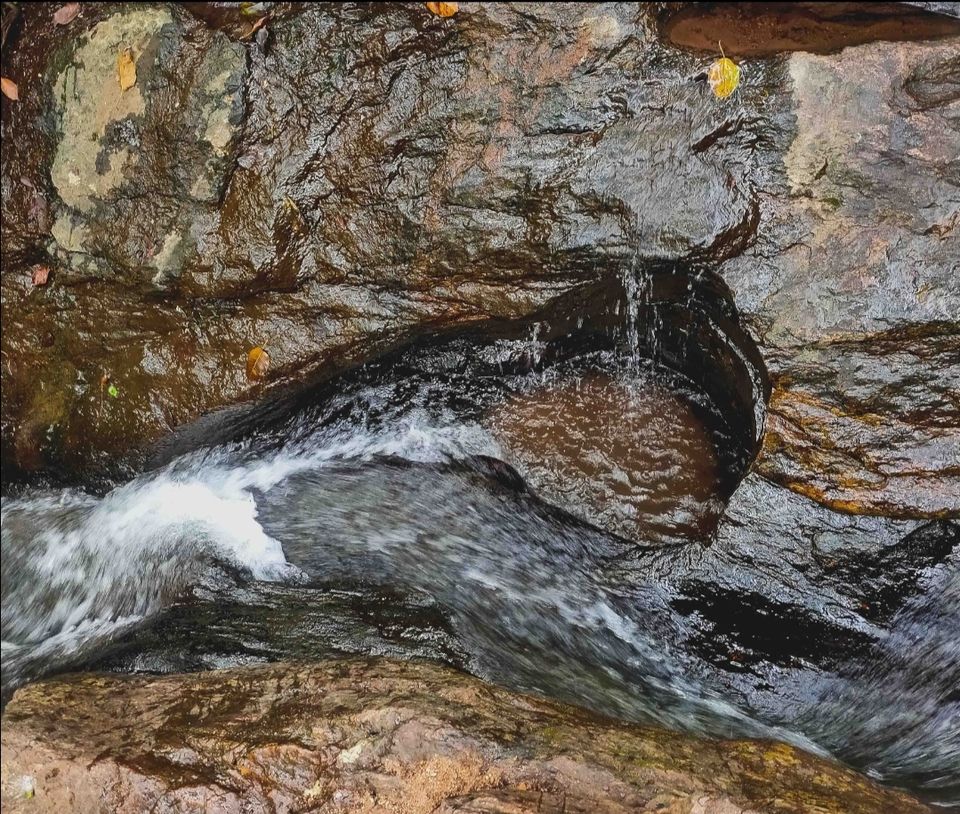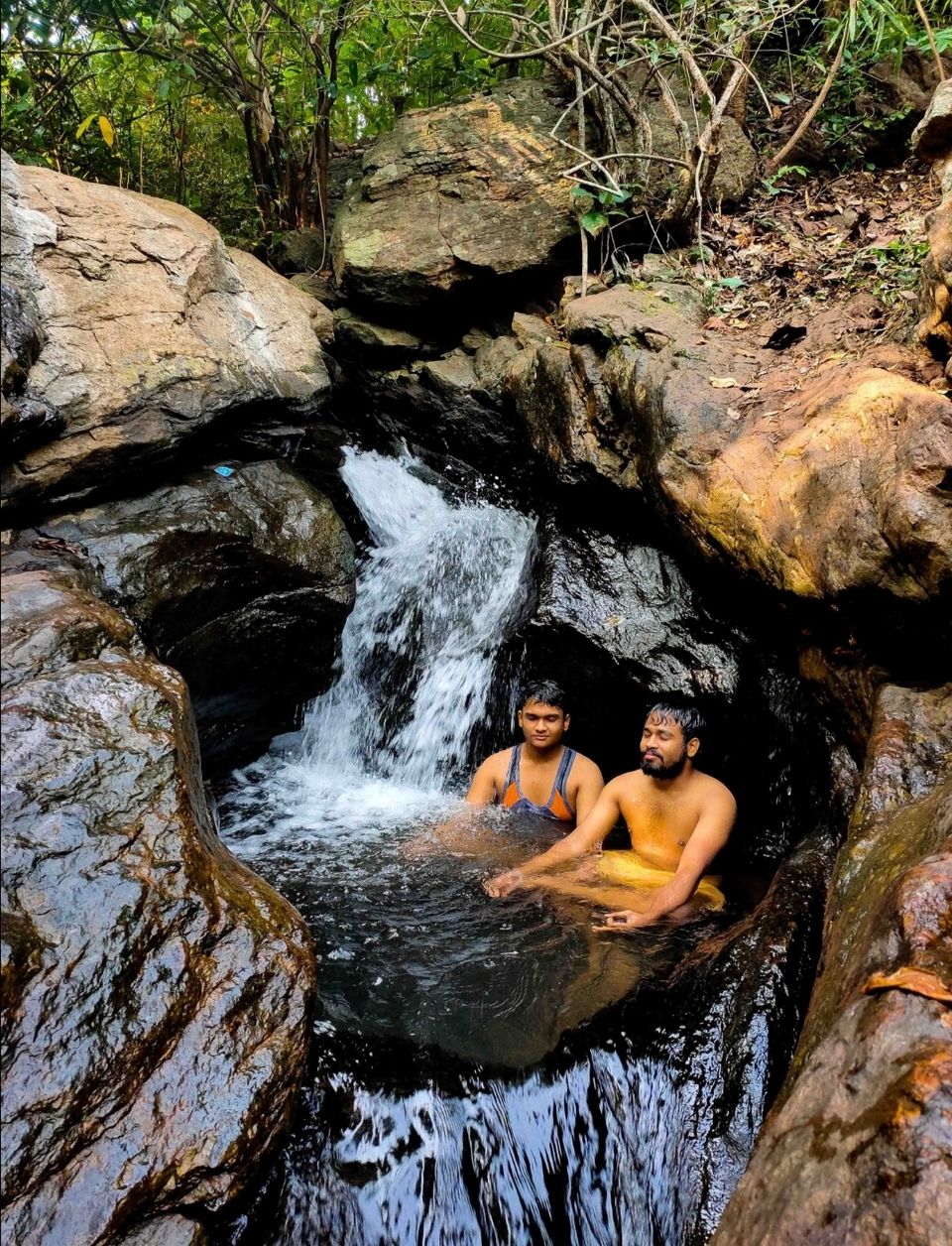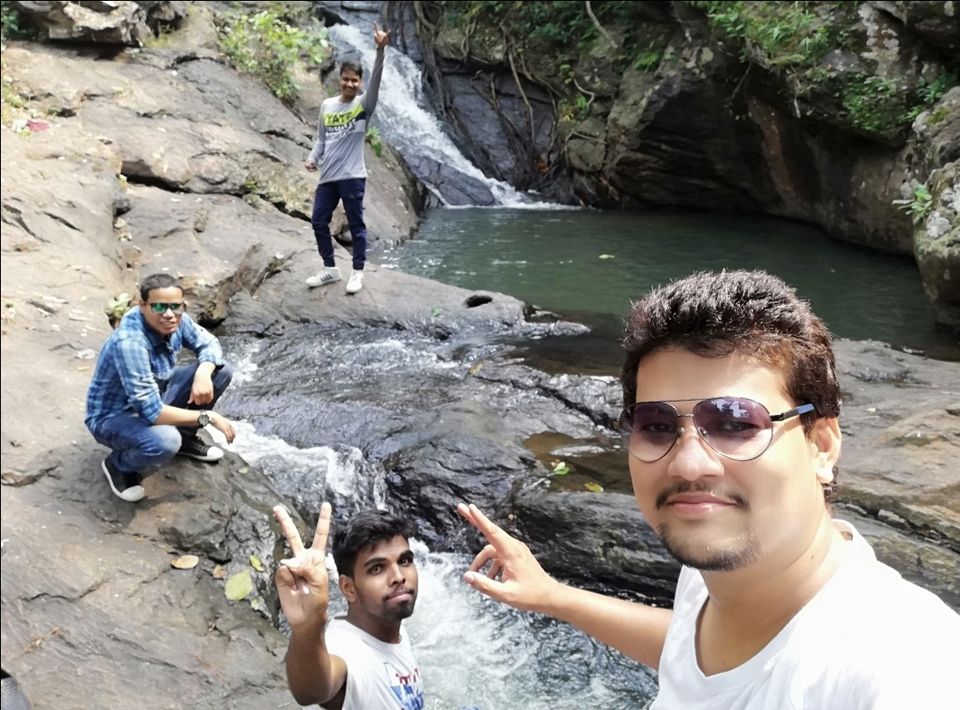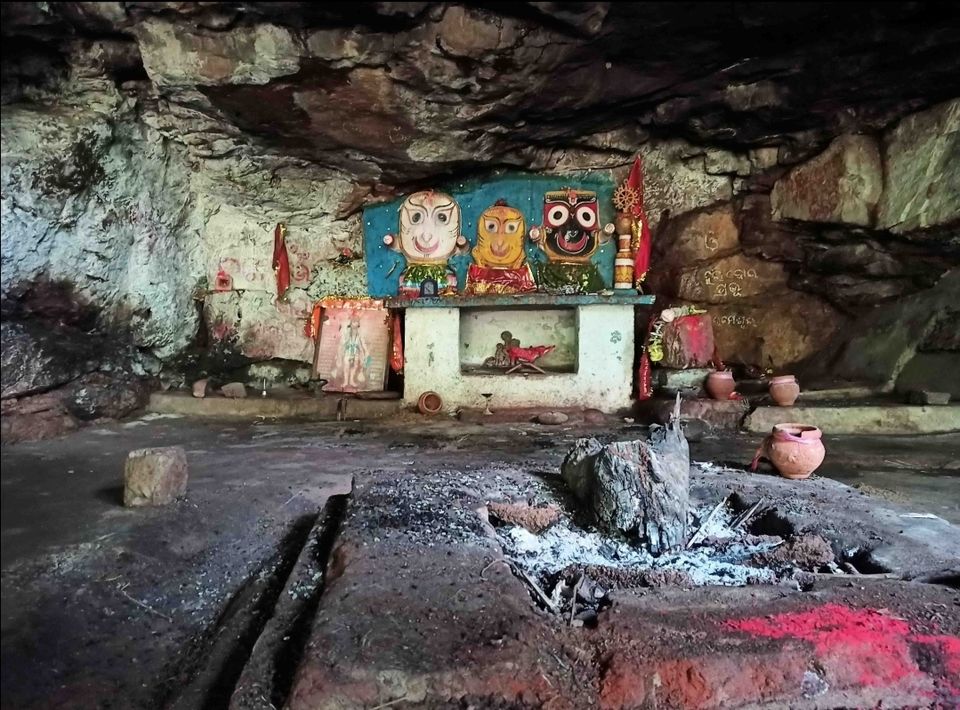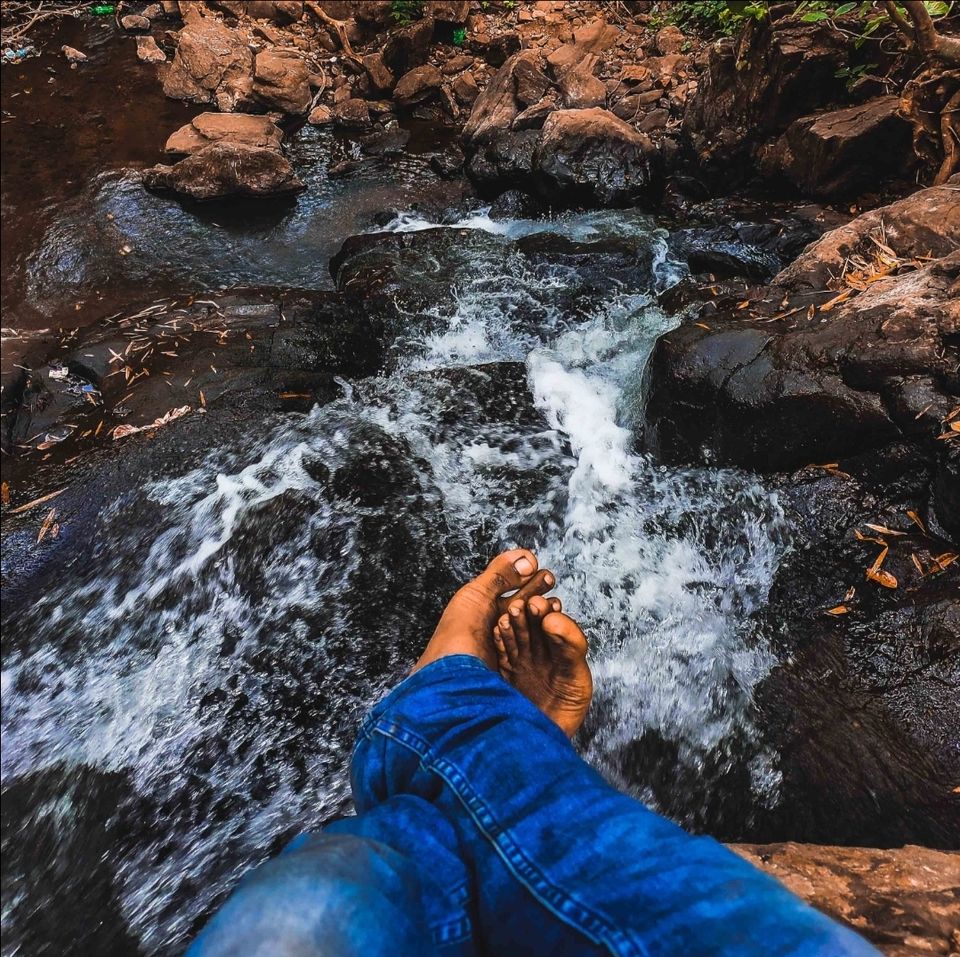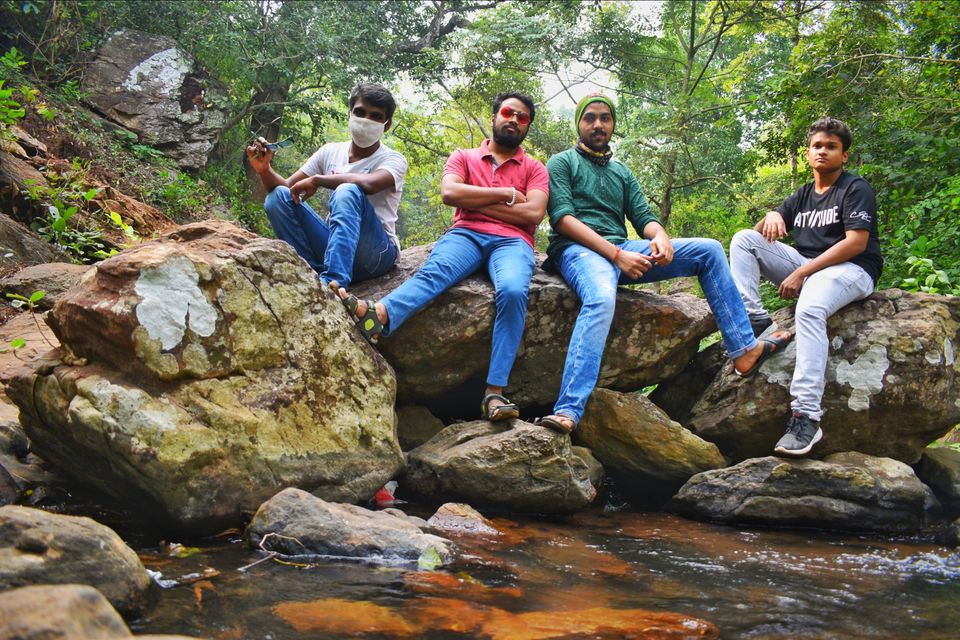 This place has all features which can make it a tourist destination, but due to lack of maintenance, poor communication facilities makes it more difficult. If you go here once, no one can stop you from being mesmerized by the beauty of this place. That's it for today. I'll come with another blog of lesser known place soon. So, stay tuned. Thanks for reading:)